Road trips are really exciting and it is one of the best ways to explore and discover culture across different places, at your own pace. We are big fans of Road-Trips. In 2017, our women wanderers had a blast in our Road-trips in Spiti and Arunachal! So you can look forward to having them back in 2018!
But for this blog we identified 4 trips you can do on your own with minimal planning (unlike the trips in Spiti and Arunachal which require a fair bit of legwork)
Here are our top picks:
Mumbai to Goa (via NH 66 - 577 kms, via NH 4- 590 kms): The classic Indian Road-trip! The scenic beauty of the Western Coast of the country is unparalleled! There are two choices of route - NH 66 & NH 4. While a road trip through NH 66 is all about the perfect blend of a diverse cultures and traditions through small villages, NH 4 will take you through Maharastra, Karnataka and Goa. (NH 4 being newly constructed accommodates more traffic and will save you 2 hours which other wise through NH 66 requires 12 hours if driven non stop). If you are travelling through NH 4 you would love the drive through the Mumbai Pune Expressway. NH66 will serve up hills, forests, streams and is dotted with coconut trees and paddy fields. Expect an adventure, but not good roads.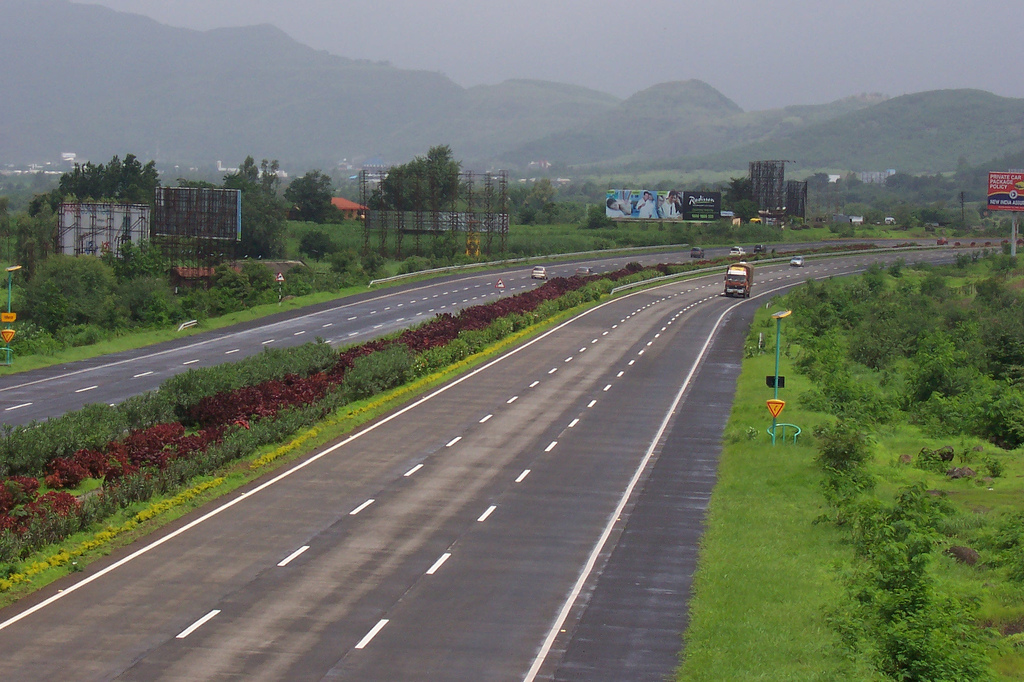 Bangalore to Munnar (500 Kms): This makes for a great mini-vacation out of Bangalore. There are again two routes connecting the Garden City with the beautiful hill station in Kerala . The first one is via Krishnagiri - Dharamapuri - Avinashi & Udummallaipettai, while the other route is via Mysore and Masinagudi. However the first route is one of the safest one and it consumes less travelling time (10 hrs) as compared to the other one. The route is dotted with windmills & gorgeous waterfalls on each side, with coconut trees lining each side of the roads. The surrounding landscapes are covered with forest patches, streams, tea gardens, & wooden bridges, making the entire journey magical. The roads are lovely and are just perfect for a long drive. The nearest railway station from Munnar is Ernakulam and Aluva and the nearest airport is Cochin International airport.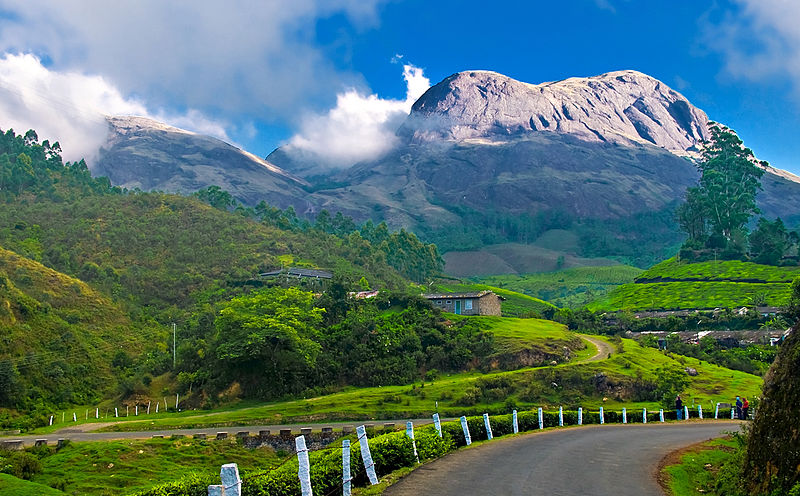 Delhi to Leh (1254 Kms): One of the most enticing road trips in India, this trip can be done with planned layovers at Pathankot, Srinagar & Kargil. It'll take 3 to 4 days to reach Leh. It takes you from the plains to the high mountains, along with amazing panoramic views of the majestic Himalayas. The enchanting beauty of Srinagar & Sonamarg, the treacherous passes of Zoji La and the breathtaking view at the Fotula Top is sure to leave you in awe for the rest of your life. On the way there are many picturesque view points with amazing scenery which will wake up the hidden photographer in you.
This is a trip best done with a long time budget. You don't want to rush on these roads. Instead take it easy and make frequent stops. For this trip a car with enough power to climb steep hills, is what it required. When we were at Leh, we saw Innovas everywhere.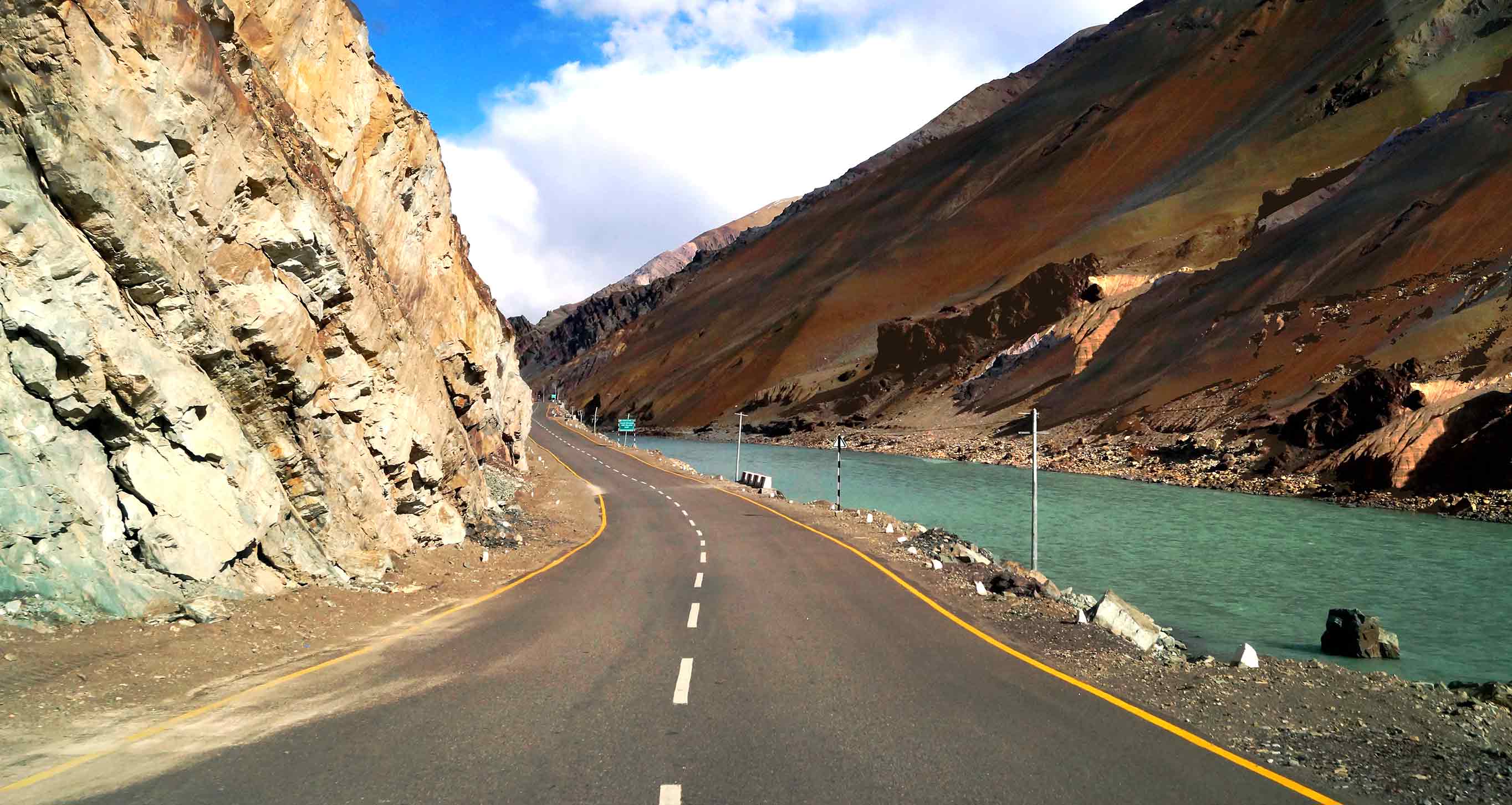 Guwahati to Tawang (445 kms via NH 13 and 510 kms via NH 15): In this road trip you get a chance to explore and discover the pristine beauty of the North-East. Originating from Guwahati this road trip takes you to one of the most stunning monasteries in India. It takes almost 15 hours from Guwahati to reach Tawang in Arunachal Pradesh. This road trip takes you through the longest bridge in India the Dhola Sadiya bridge or the Bhupen Hazarika Setu, built over the River Lohit (one of the major tributaries of the mighty Bhramaputra). On the way you can also stop over Bhalukpong, Bomdila and Dirang to enjoy the scenic beauty of the place. If you wish to travel 78 kms further from Tawang you will find yourself at the unmissable Sela Pass (13,700 ft above sea level). Even though there is helicopter service from Guwahati to Tawang, a road trip to Tawang will be etched in your mind forever.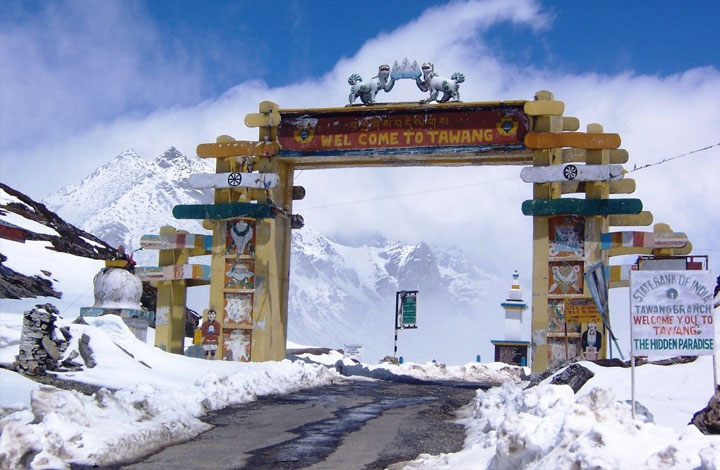 So where are you headed to this time during the vaccations?