The Best Time to Visit Bhutan + Complete Travel Guide
Bhutan travel guide for an Eat, Pray, Repeat holiday
Tucked away in the foothills of the majestic Himalayas, Bhutan is known as the "Roof of the world." This harmonious country welcomes tourists to witness the well-preserved culture and immerse themselves in an ancient traditional way of life. Bhutan is being identified as a biodiversity hotspot, which also aspires to be 100% carbon neutral by 2020. It's a tiny country with just a quarter of a million smiling people who take pride in calling Bhutan the happiest place on Earth. If these facts do not convince you about the beauty of this place, below are some exciting things to do while you visit this tiny nation of Bhutan. Bring peace to your body and soul as these experiences are sure to bring happiness urging you to plan a visit right away.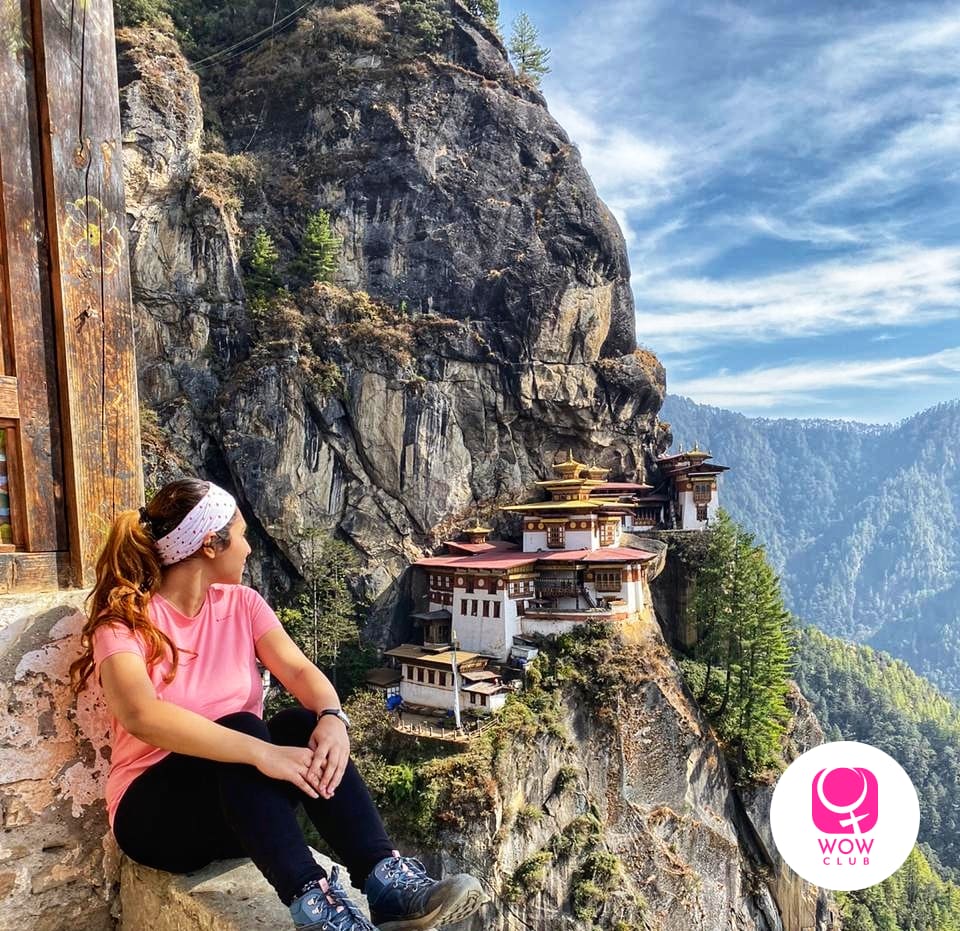 While the regular blogs talk about the mundane itinerary of "what to see in Bhutan," we instead wanted to customize and present to you some of the offbeat things to do in Bhutan in this ultimate Bhutan travel guide.
1. How to visit Bhutan: Challenge your limits and bring out the rebellious sporting spirit in you with the Snowman trail
When you're thinking of the best way to visit Bhutan, Snowman Trek 1 pushes your determination to reach the top as this high-altitude trek covers an epic distance of 216 miles. Endured by only a handful of skilled trekkers each season, the adventure begins from Gunitsawa Village in Paro Valley to Sephu in Trongsa. Crossing several high passes to visit the mountain kingdom of Lunana, one of the most remote inhabited valleys on earth, the journey ends with a visit to the fabled villages of Laya and Thanza. Bhutan offers a number of treks of varying difficulty levels. Some of the popular routes include the Druk Path Trek, the Jomolhari and Laya Gasa Trek. The stunning views of the rugged mountains, crystal-clear lakes and the glorious glaciers make it worth the arduous trek to get there.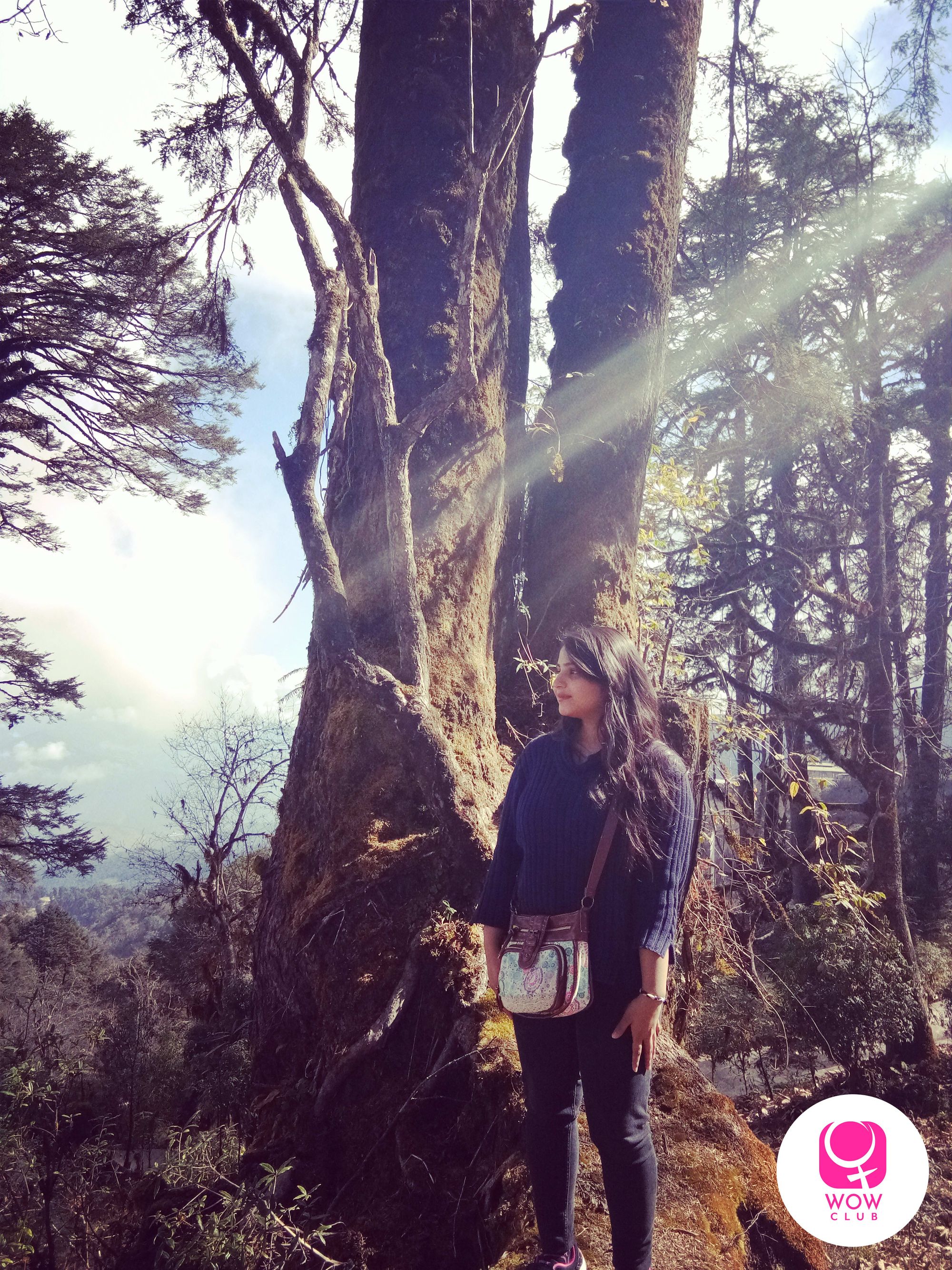 Tip: Accessible only during two months of the year, visit during September and October to experience this once-in-a-lifetime opportunity.
2. Bhutan holidays: Receive a blessing from the Taktsang Monastery monk
Popularly known as the Tiger's Nest, this sacred Buddhist temple is perched on the side of a cliff at a breathtaking height of 3000m above the sea level. It is popularly believed that every Bhutanese is expected to make a visit to this place at least once in his lifetime. Stop along the way and enjoy the mesmerizing views of the cliff rock exposing the shady blue pine forests over a gorgeous waterfall that passes a series of stone steps. A 2.5-hour climb up to the inner sanctum serves as a perfect detox for the mind and soul, while the blessing from a resident monk can help you feel more enlightened.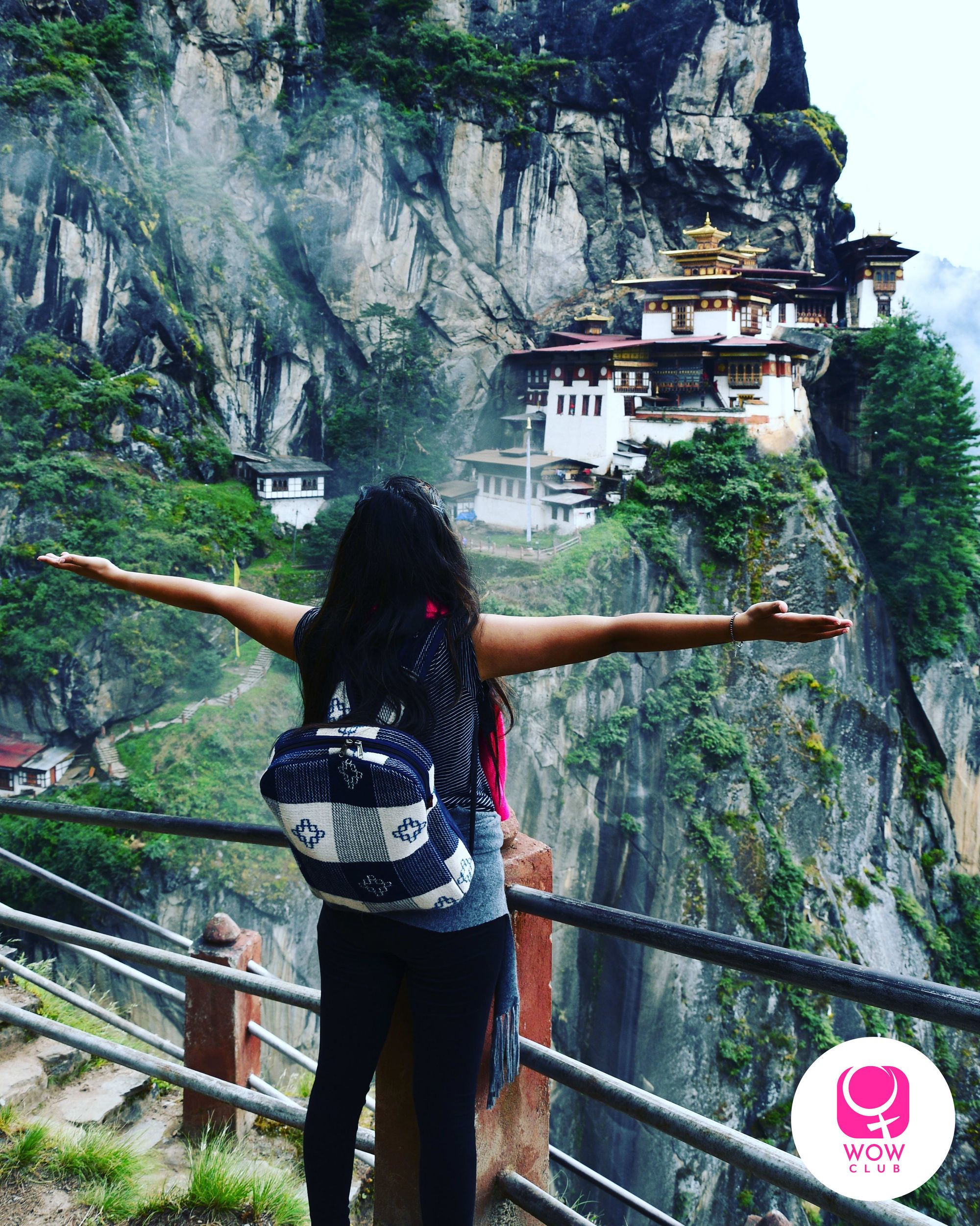 Tip: It is important to wear sturdy hiking boots and carry hiking poles that provide extra support to your knees during ascend and descend. Plan your trek during the early mornings to enjoy the perfect weather conditions.
3. Things to do in Bhutan: Heal yourself inside-out through the ancient hot stone bath of Bhutan
After a long strenuous trek, what better way to relax than in a wooden tub filled with river water, herbs and aromatics, which have a miraculous healing power to soothe the aching limbs? The alchemy lies in the ritual of preparing the Menchu (medicinal water) to be filled in the tub, which is nothing but fresh river water mixed with Artemisia leaves. Further pampering you for the ultimate spa treatment, the water is heated using river stones that are roasted on fire till they are glowing red, depending on your preferences. The secret behind this powerful bath routine skillfully blends both Indian Ayurvedic practices and the traditional medicine of 7th-century Tibet.
Tip: This treatment calms your senses causing no harmful side effects. It is also very helpful in treating arthritis, hypertension, joint pain and stomach disorders.
4. Satiate your taste-buds with local cuisines prepared at Bhutanese homestay
The simplicity of rural life has continued to transcend in a traditional Bhutanese homestay that is mushrooming in the different areas along the countryside. Be greeted by the locals with warm smiles and have an opportunity to stay with these Bhutanese families to catch a glimpse of their daily lifestyle. Sit down for local cuisine and try their famous ema datshi – rice and spicy chilies topped off with a delicious cheese sauce. If you're lucky, you can even befriend the local ladies and get them to cook Kewa datshi for you, which is basically sliced potatoes prepared with cheese and chilies, too.
Tip: Wash down the spiciness from the chillies based dishes with some ara- a hot and highly alcoholic drink. It is consumed as a cold beverage, but it can be heated and mixed with butter and eggs for a sumptuous, hearty drink.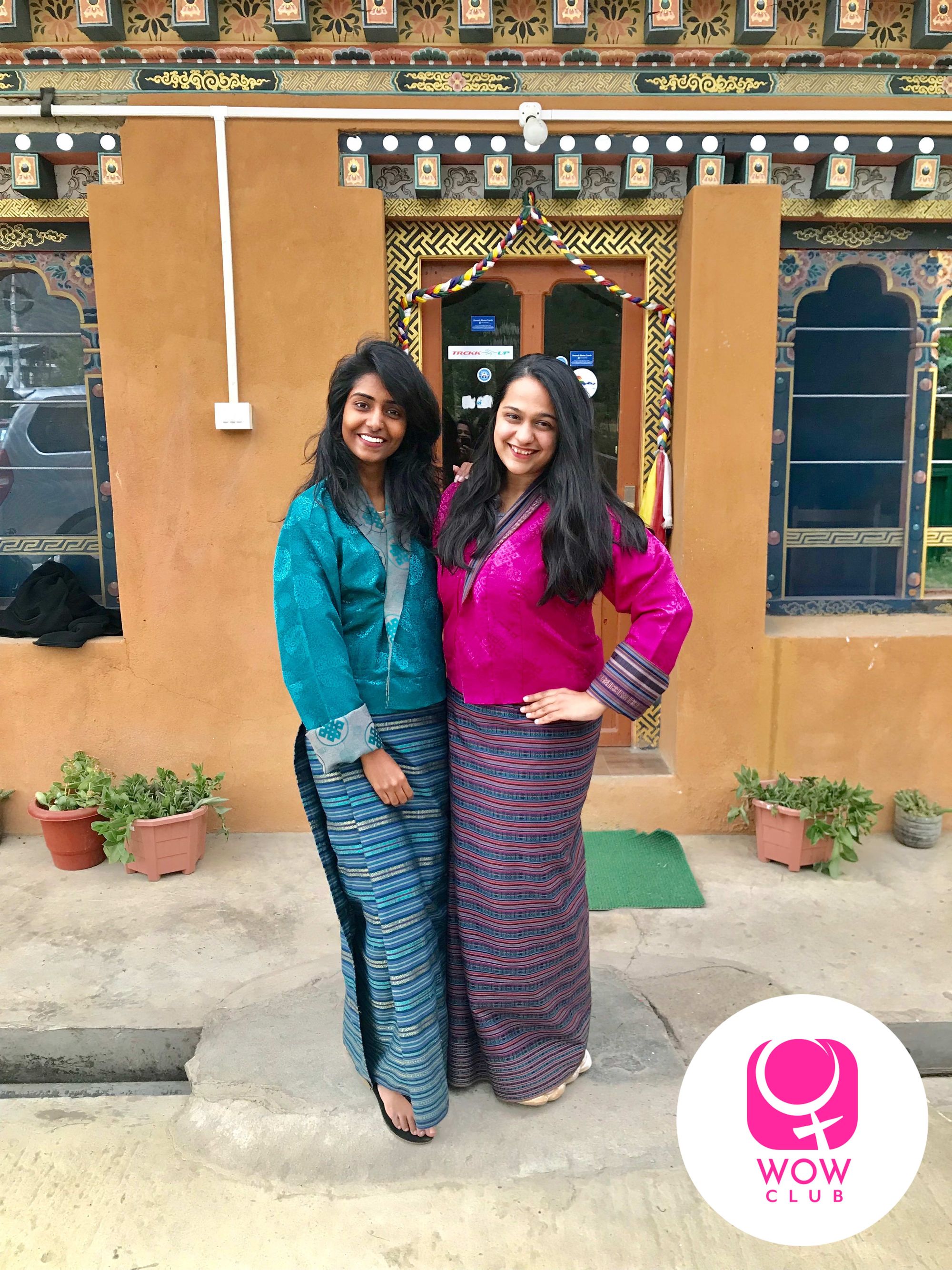 5. What to see in Bhutan: Raft down and tackle the 15 adrenaline rushing rapids
Tackle the rapids at famous river rafting sites of Mo Chhu, Paro Chhu in Punakha, Sankosh River, Mangde Chhu, Wang Chhu, Puna Tsang Chhu and the Dangme Chhu that have easy access and follow a safer course with mild water currents. Set against the pristine natural landscape, visit the Punakha Valley where the 16km course through the fierce, untamed rapid meanders through the crystal clear waters. It's a perfect treat for all thrill-seeking adventurers, who wish to raft across the unpredictable rivers that take you through the steepest slopes and fast rapids in the most fun way.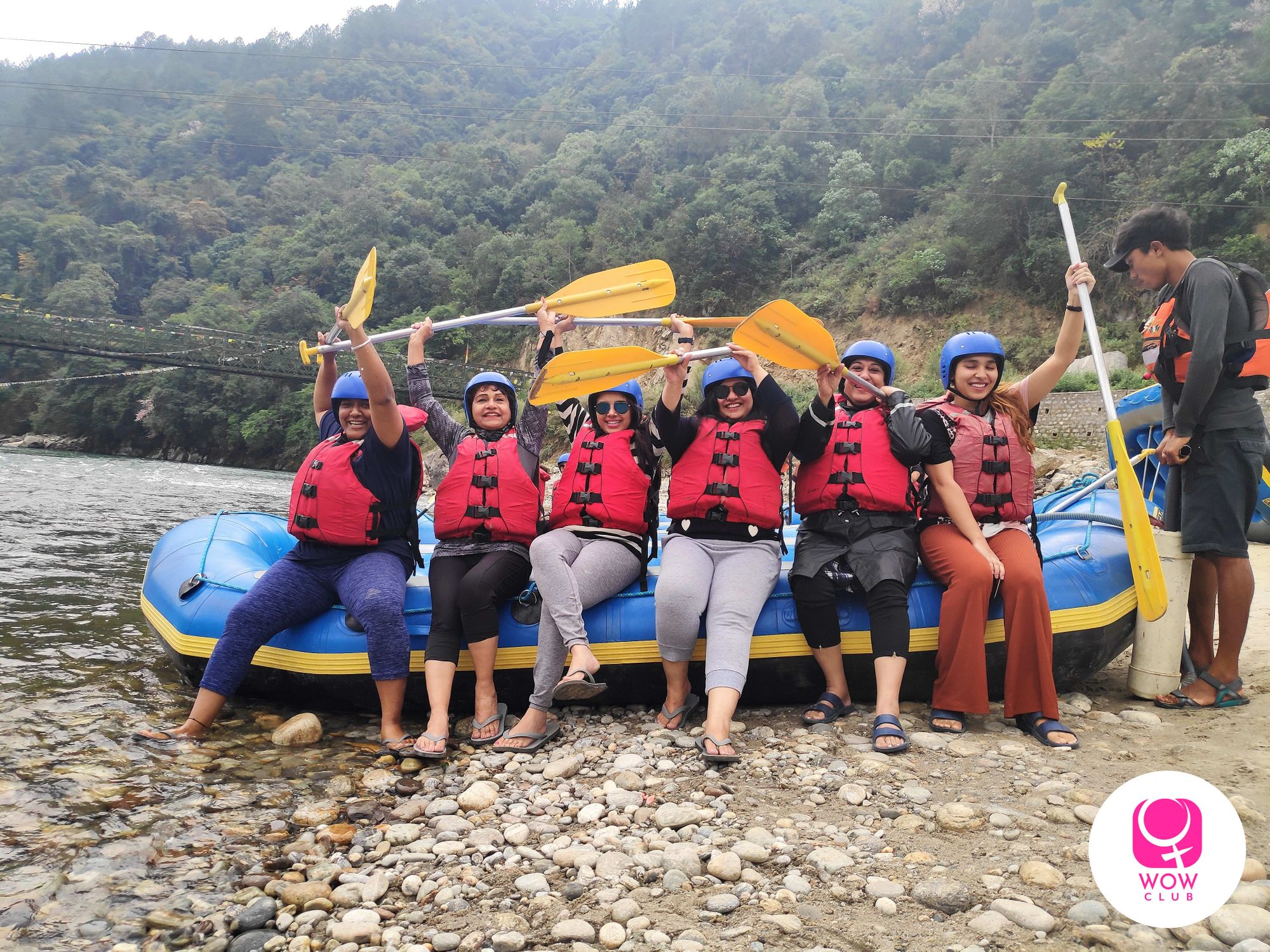 Did you know that white water rafting derives its name from the whitewater that is formed when the bubbly aerated foam is formed over the river caused by high-speed water currents?
6. Enjoy the whimsical allure of nature by staying in the best campsites of Bhutan
With an abundance of scenic villages in Bhutan, stay away from the bustling city vibes to experience peace and tranquility. It is more appropriate to also mention that this magical kingdom of Bhutan came up with a need for the hour concept of Gross National Happiness index to measure the country's success. Personal camping is prohibited here, so it is always better to camp through a licensed Bhutanese agency. Witness the natural beauty of Bhutan and enjoy the scintillating nights under a clear sky in places like Punakha, Gangtey, Tingtibi and Gongfu.
Tip: The best time to camp would be in the early summers and autumn. It is best to avoid being out during the winters and monsoon.
If the thought of these experiences excite you, check out our itinerary specially tailored with a perfect balance of rest and adventure needed for this trip. Covering some amazing places like Thimpu, Dochula Pass, Punakha and Paro the capital city, it is never easy to say goodbye to Bhutan.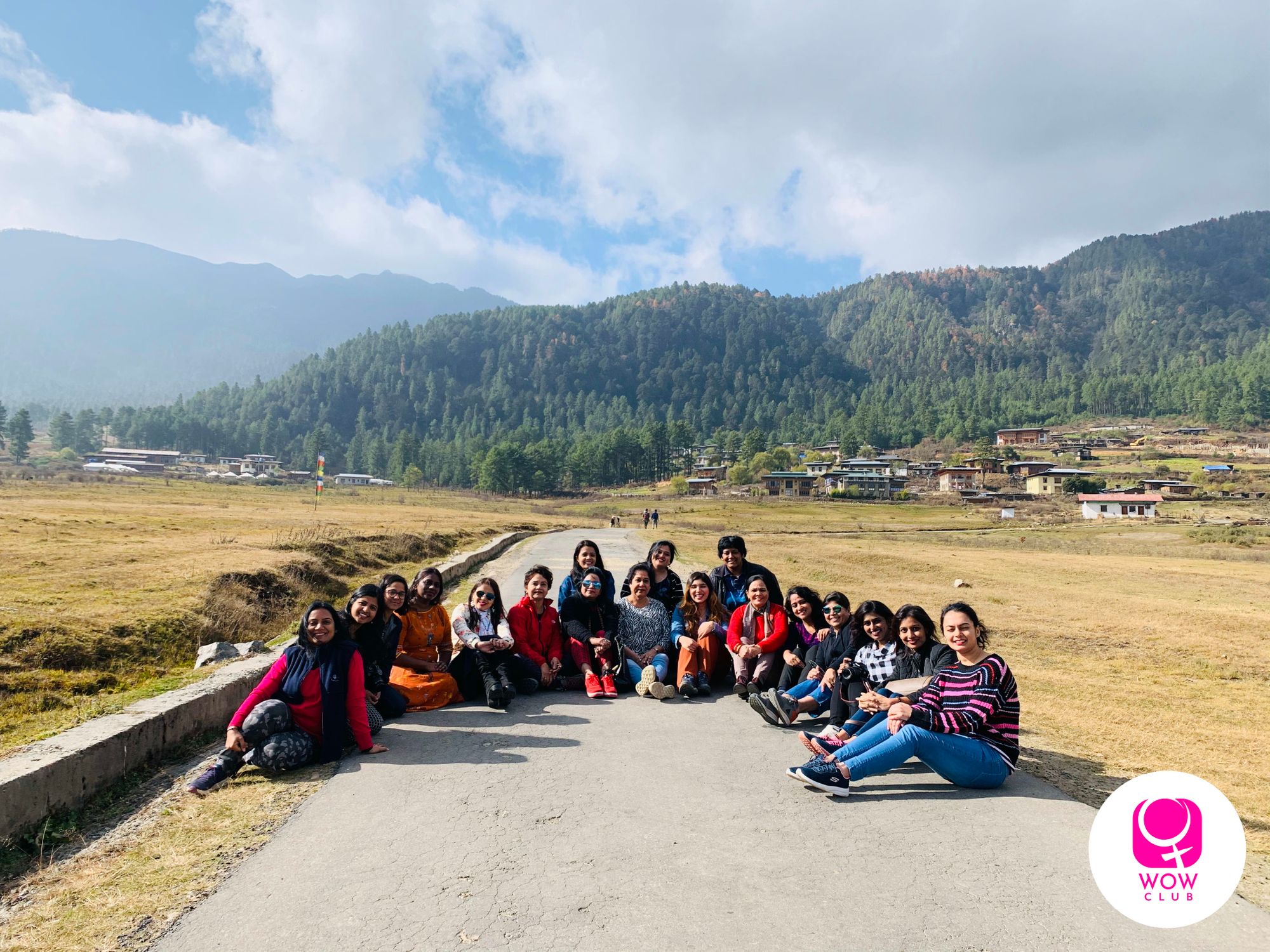 All about Bhutan and its weather conditions
For all nature enthusiasts, planning a visit to Bhutan at the onset of spring season (March-April) is an ideal time to witness the country draped in a colorful bloom. While the temperature remains mild and pleasant, the valleys are adorned with scenic beauty of the flowers, greenery and birds.
AVOID visiting this place during the monsoon season starting from June, July and extending till August where heavy, incessant rains can hamper your travel plans. Making it risky for mountainous treks on slippery terrains, even the thick clouds obstruct the majestic view of the mountains spoiling your holidaying mood.
December is cold in Bhutan, making it the best time to go for relaxed Bhutan holidays. The blue skies stretch out blissfully to render a crisp and clear view of the valleys and far-reaching Himalayas that are sun-kissed by the warm daylight.
Bhutan Travel Tip
September, October and November are the most popular times to visit Bhutan in its glorious shades of autumn. To learn all about Bhutan, get the best itinerary and even get first-hand travel experience from our experts at The WOW Club.