For most people, Dubai represents a city of skyscrapers, chrome and steel, gigantic malls and some of the most modern food destinations. With hotels like The Atlantis and Burj Khalifa ruling the roost and newer ones like the One & Only, Versace hotel and Bulgari Resort vying for a share of the luxury pie, nothing is impossible in glittering Dubai.
The city is unique in that its location (just four hours from London) and its expat crowd demands that it constantly reinvent itself to emerge as one of the finest spots to vacation and party at. If you are a solo woman traveller, you can travel to Dubai without batting an eyelid as it is extremely safe for women and women travel groups. Over the years, Dubai has emerged as one of the most luxurious destinations to travel to, so if you are in the mood for a pamper fest, you couldn't choose better. Here are five unmissable luxury experiences in Dubai

Photo by David Rodrigo / Unsplash
RETAIL THERAPY
Yes we know that Dubai is famed for its malls where you can easily lose yourself and indulge in some serious retail therapy. Yet what is impressive is the range of brands on offer. If you have the bucks to spare, every brand worth talking about is at your disposal here. From limited editions to special collections the sky is the limit when it comes to luxury shopping in Dubai. You will find Gucci, Louis Vuitton and enviable Prada rubbing shoulders with Jimmy Choo, Zegna, Michael Kors, Mulberry, Marchesa and Rolex. Pull any brand out of your memory hat and you will find it here. One of the best malls for luxury shopping is the Dubai Mall which has an entire floor dedicated to these luxury brands, so carry your plastic money and get ready to spend the day flitting from one shop to another. If you want to take things up a notch, get yourself a personal shopper at the mall; all you need is your retail hat and your credit card once that's sorted!
Best Best: Dubai Mall


Photo by Heidi Sandstrom. / Unsplash
SUPERCAR FUN
If you love a pair of hot wheels, the ultimate luxury in Dubai is being able to tour the city in one. In Dubai, you have the option of renting a Lamborghini, Ferrari or McLaren. There cars are the first and last word in luxury and once you are ensconced inside one of these jeweled bubbles, all you need to do it sit back and submit yourself to endless hours of entertainment from within the chilled interiors of your vehicle. Customised to the hilt, these cars offer the finest luxuries to those looking to travel in style while on their vacation.
Rent from: www.luxespeed.com or www.rentalcars.com


Photo by Dhiva Krishna / Unsplash
MICHELIN MAGIC
There was a time when dining in Dubai meant heading to one of the malls and diving into the food court. Today though, the discerning luxury traveller is spoilt for choice as the finest of international relataurants have made Dubai their home over the years. In the mood for the best Japanese you can find? Head to Nobu (atlantisthepalm.com) at The Atlantis which offers you a sushi and sashimi spread like none other. At.Mosphere (Tel: +971 4 888 3828), located inside the Burj Khalifa is the best spot to catch a view of the city and beyond. Get yourself one of the tables located next to the full-length windows and enjoy a spectacular sunset and some of the finest dishes you can name. Similarly, if you enjoy the theatre that accompanies food, Enigma (www.palazzoversace.ae), at the svelte Palazzo Versace Dubai is a buzzing spot where the chefs change every four months and the menus get more and more inventive. The meal can take upto three hours so prepare to be wowed like never before.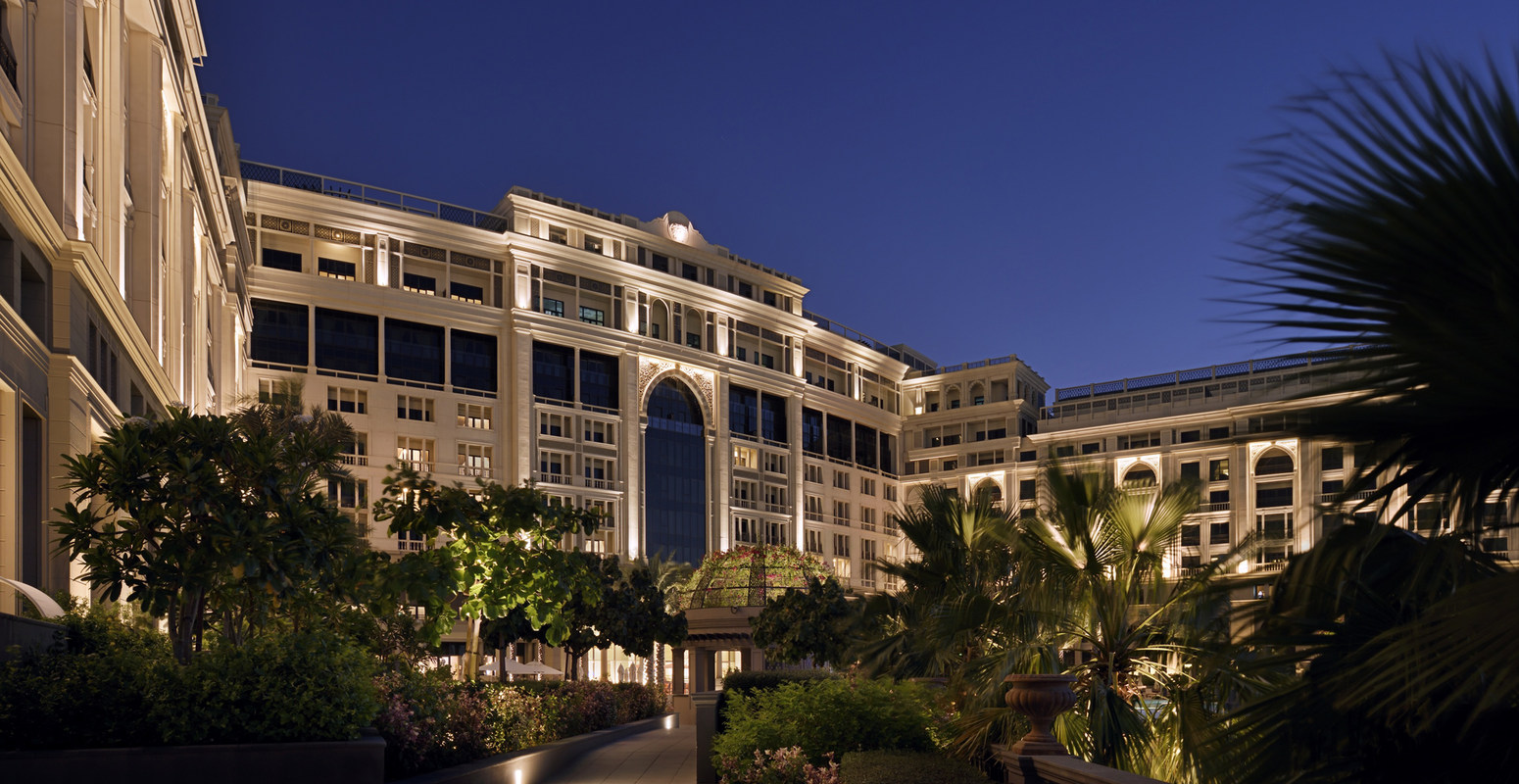 LUXURY DESERT SAFARI
While dune bashing or going on a desert safari is the oldest form of entertainment when in Dubai, today a number of operators are offering desert safaris that are high on luxury and really change the way you view the entire excursion. If you are part of a women only travel group, chances are you will be looking for fun ways to bond with your girlfriends, so this should be high on your to-do list. In most of these luxury safaris you are picked up and dropped from your hotel in a Hummer. Once you are done with your dune bashing from the comfort of your car, many of these camps take you for an exclusive, traditional meal under the stars and in addition to the regular entertainment, you get to witness the finest belly dancers in the region and revel in the magic of the desert without being uncomfortable. The Platinum Heritage Desert Safari is one of the finest, so book your seats the moment you plan your trip! There are yet others that include helicopter transfers, an opera-like performance complete with a grand piano on the top of a dune and a super car to end the desert chase. How's that for luxury?
SPA TIME
Women travellers, get that inner oomph on as you pamper yourself at some of the most luxurious spas in Dubai. From the incredible spa at the One & Only Royal Mirage to the moodiness of the spa housed inside the Armani hotel, not to mention the Burj al Arab and resorts like The Atlantis, the pampering only just began. The exotic treatments range from caviar facials and royal hammam routines to the more mundane. The Talise Spa located at the Burj al Arab (www.burjalarab.com) is discreet and offers treatments like the ayurvedic hydrating infusion and other deep tissue massages. The Guerlian spa at the One & Only Royal Mirage (www.oneandonlyresorts.com) is wow worthy as their signature Desert d'Orient treatment indulges you in every way possible. So shop till you drop and then choose a swanky spa to unwind and make the most of your Dubai vacation.