Greece is not only a beautiful destination with its ocean landscapes, distinct architecture, and delectable food, it's also incredibly affordable.
You can travel around Greece for a fraction of the price you can some of the other countries in Europe.
People from around the world travel Greece for its famous islands for the sun and its the cities for the history.
It is warm; cheap; has delicious food; rugged, windswept but relaxing islands; and lively and friendly locals.
If you are looking Greece Tour Packages from India or any part of the world, this blog will be helpful, even for the Solo travel trip to Greece. And, while the islands get the most attention, the interior of the country with its little towns and mountains, are overlooked and underappreciated destinations in the country to visit!
Contents
WOW Signature Greece Itinerary
It is very important to have a suitable itinerary as per your liking and your interests. Here is a general itinerary which you can choose to follow on your solo women trip to Greece with WOW Club. You will find this useful if you are looking for tour packages to Greece from India or in fact from any part of the world.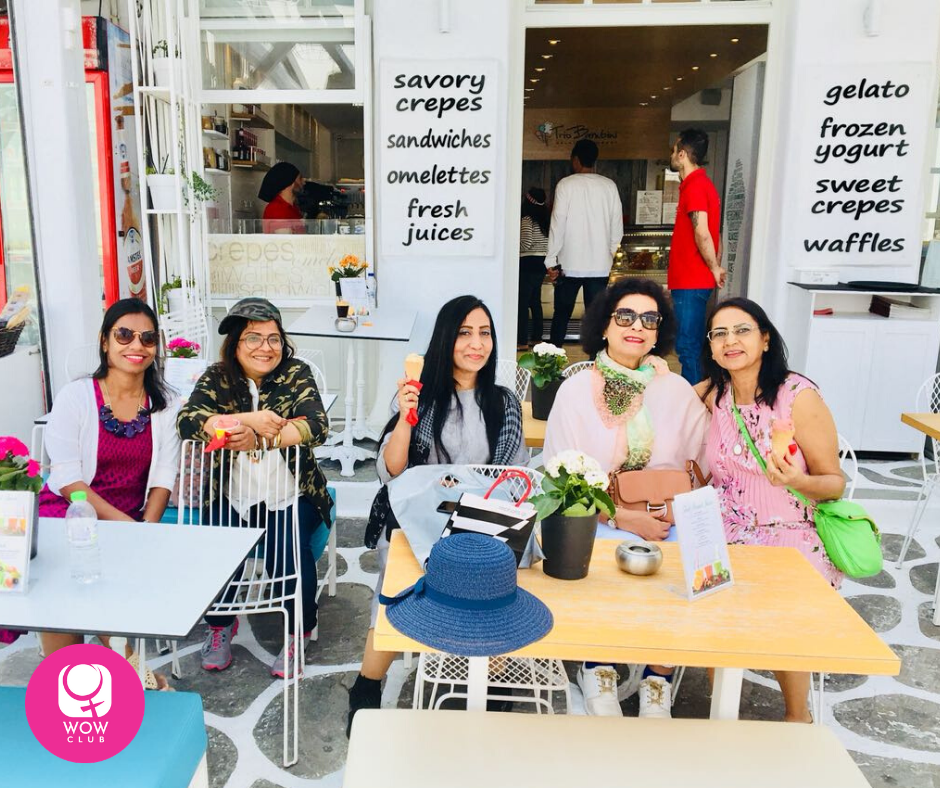 Day 1| Welcome to the land of the Gods- Athens is the capital of Greece and the most popular point to start your journey from. On arrival you may choose to take rest in the hotel for a while or take an orientation tour of the city.
Day 2| Athens- You may visit the highlights of Athens like Parthenon and Acropolis museum. Do not miss the hald day Sounion tour with a wonderful drive along the scenic coastal road which offers a splendid view of the Saronic Gulf, passing through some of Athens most beautiful suburbs and idyllic beaches. As you approach Cape Sounio (or Sunion), one of Greece's most photographed monuments, it rises like a sheer cliff out of the sea.
Day 3| Santorini- Air and sea are the two ways to reach Santorini from Athens. We recommend Ferry to Santorini from Piraeus port (duration- 5 hrs approx), the largest Greek seaport and one that has been active since ancient times. On arrival in Santorini you may take a tour of the island capital of Fira . Enjoy exploring the shops and cafes along Fira's narrow footpaths, a leisurely way to spend time on this island.
Day 4| Get More of Santorini- Experience a day of discovery on Santorini island with this tour from Fira. With an itinerary that covers all the must-see sights, the tour lets you find your own favorite spots on the island. Visit the Akrotiri Archaeological Site, a winery and then finish on a high note as you watch the sun slip into the sea from Oia village. Do taste Santorini's distinctive wine.
Day 5| Mykonos- Take ferry from Santorini to Mykonos (duration- 3 hrs approx). On arrival you may indulge into a light walking tour and stroll in the streets of Mykonos.  Mykonos town is a typical Cycladic village built amphitheatrically. It has whitewashed cubic houses with wooden, colored doors, windows and balconies, narrow streets forming a labyrinth, beautiful churches, lovely chapels and purple bougainvilleas contrasting with the bright white of the buildings' walls.
Day 6| To Athens- You may choose to spend another day in Mykonos or may visit other islands (mentioned below) if time allows.
Else return to Athens, to depart from Greece the next day, via ferry to back to Piraeus. In Athens you may indulge into shopping at Plaka, that were once choked with traffic have now been closed to all motor vehicles and paved with cobblestones and this diverse shopping area has become a walking shopper's mecca with every kind of store you can imagine and some you never imagined existed.
WOW Pro Tip: You may also visit Monastiraki for some retails therapy. It is a flea market neighborhood in the old town of Athens, Greece, and is one of the principal shopping districts in Athens. The area is home to clothing boutiques, souvenir shops, and specialty stores, and is a major tourist attraction in Athens and Attica for bargain shopping.
Best Time to Visit Greece
When you should visit totally depends on your budget, availability and your liking for touristy crowds. Yes, Greece can be really crowded in peak season which is generally in August. You can easily skip the crowd, enjoy good weather and get good deals in the shoulder season.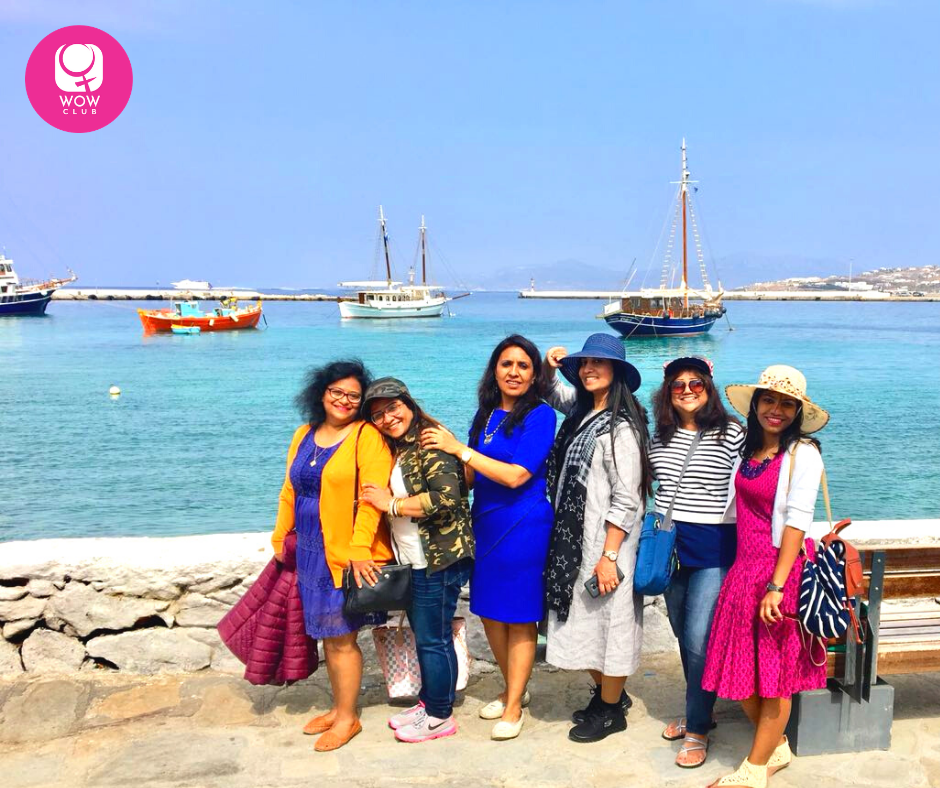 High Season (Mid-June through mid-September): The high season in Greece falls in the summer months, a time where you're likely to experience sweltering heat, the highest prices, and the biggest crowds; with what will seem like half of Europe vacationing alongside you. The upside is that it brings the best ferry and other transportation schedules, nightlife will be bustling, and all the resorts and attractions will be open.
Flights to the Greek Islands such as Santorini and Mykonos will cost you 50% more in summer. Visitors flock to the Greek Islands for their summer pleasures and this leads to an increase in flights, accommodation and various island activities.
To avoid disappointment, book your flights and accommodation at least three months in advance!
Shoulder Season (April through Mid-June, Mid-September through October): The shoulder seasons of late spring and early autumn are arguably the best time for a visit to Greece. This is when you can usually enjoy some of the most pleasant weather of the year, better bargains on hotel rates, and are unlikely to encounter hordes of tourists. Most places will be open, and ferry services and flights are still readily available.
Low Season (November through March): Winters are fairly mild in Greece, so you won't have to worry about frigid temperatures, although there are many cold, wet and dreary days between November and February, and rain is common. There is snow in the mountains, and skiing is possible. In winter, there are no worries about bumping elbows with countless tourists, and airfare and hotel rates are at their lowest. Keep in mind that many hotels, restaurants and attractions may be closed down, and ferry services and flights will be cut back too.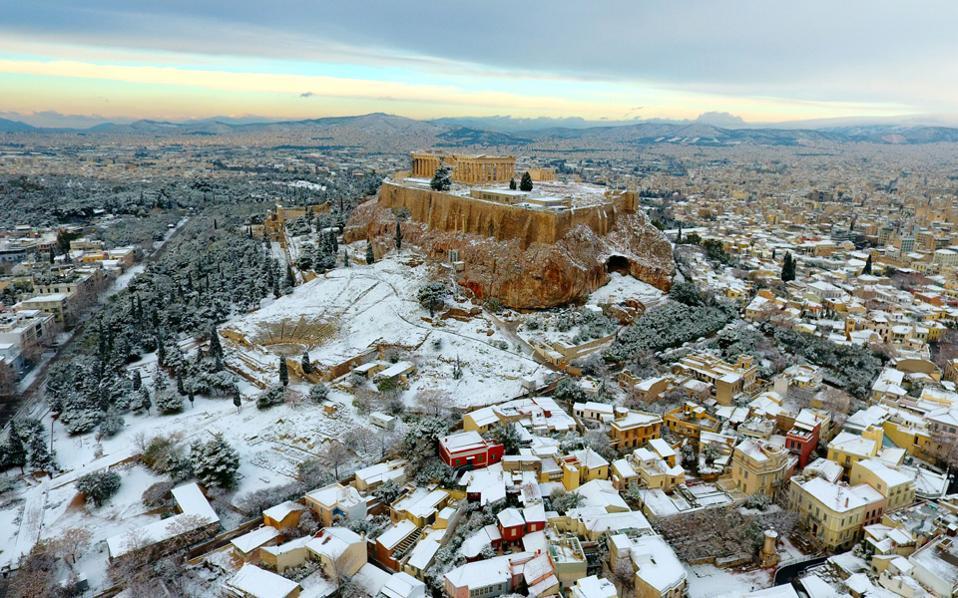 Top Sights to see in & Around Athens
As Athens is a mainland and the capital of Greece it definitely needs 2-3 days. Mostly your entry and exit to and from the country will be via Athens, therefore, you can choose to add following sites to take the Greek experience to next level. You can even add a few nearby cities which are accessible by land mentioned below.
Acropolis- The Acropolis in Athens is not only one of the city's most popular tourist attractions it is also one of the UNESCO World Heritage Sites in Greece. The site features a massive but perfectly balanced collection of architectural monuments that exist in harmony with the natural landscape.
Parthenon- Located on the Acropolis in Athens, the Parthenon was constructed at the peak of the Greek empire. As one of the most famous attractions in the world, the Parthenon draws millions of visitors each year who flock in to appreciate its majestic form. It was once even thought that it approximated the golden ratio in its construction, though this has since been disproved.
Mount Lycabettus- There is no way you can miss Mount Lycabettus. The tallest of Athens' seven hills rises abruptly out of the middle of the city and like the Acropolis, which it towers above, it is visible from almost everywhere. It almost begs to be climbed and sooner or later, if you have a spare afternoon in Athens and you are even moderately fit, you are going to be tempted to have a go.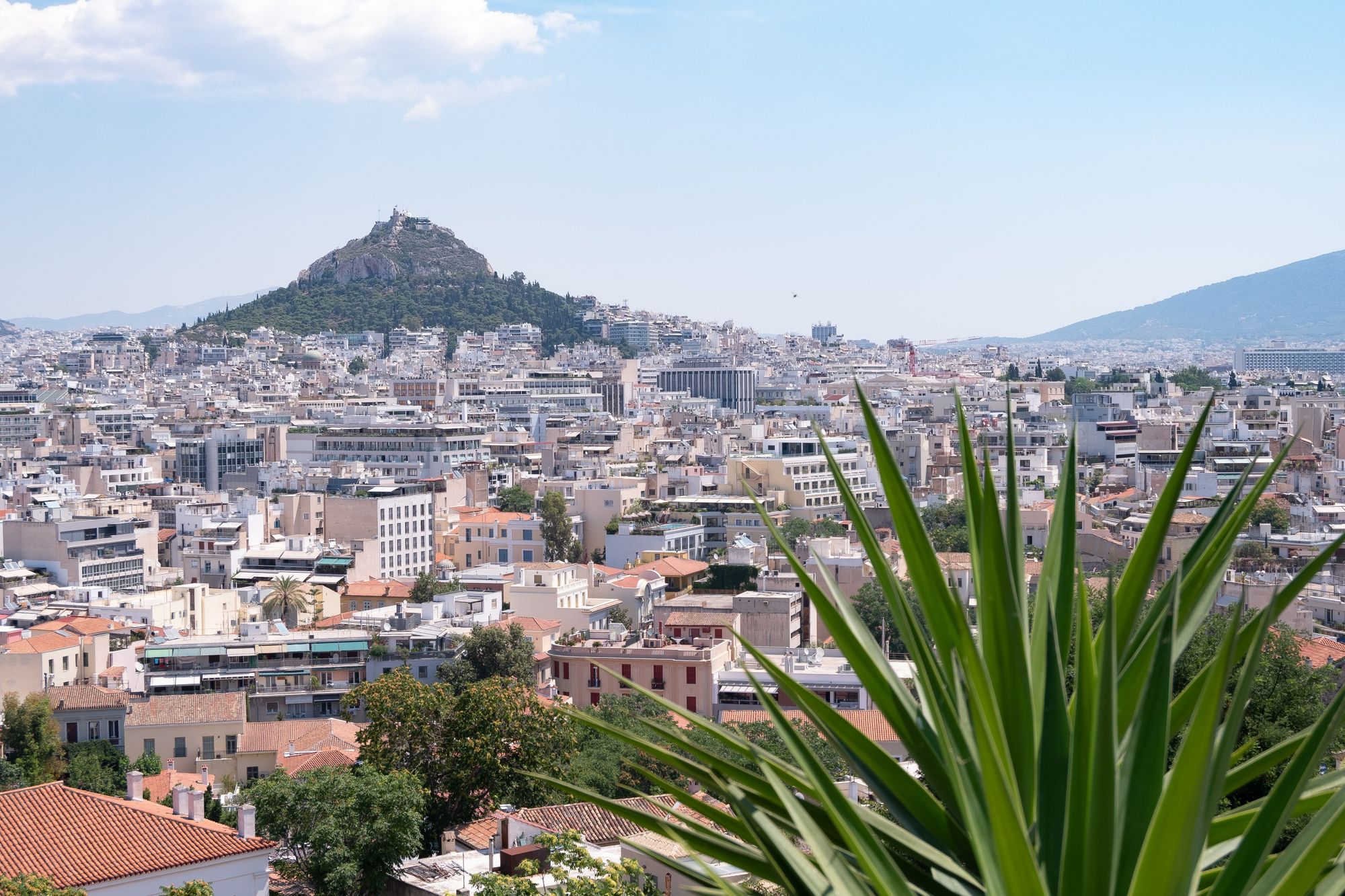 4. Aigai or Vergina- The ancient city of Aigai is one of the UNESCO World Heritage Sites in Greece (5 hrs drive away from Athens); in fact, it was once the capital of the ancient Kingdom of Macedon. The monumental palace is the main attraction on this site because of the painted stuccoes and lavish mosaic decorations. However, there is also a burial ground near the area wherein the father of Alexander the Great was believed to be buried.
5. Delphi- The Pan-Hellenic Delphi served as the spiritual center of the ancient Greek world and is 2.5 hrs drive away from Athens. This is also where the oracle of Apollo is located. Thus, it is an important site in Greek's ancient history. It also served as a symbol of Greek unit from the 8th century BC moving forward.
6. Meteora Rocks- There are 24 monasteries built on almost inaccessible sandstone peaks during the 11th century; hence, they were commonly referred to as "columns of the sky". It is approximately 4 hours away from Athens. The monasteries also feature 16th-century frescoes that remain until today, which exhibit the development of post-Byzantine art.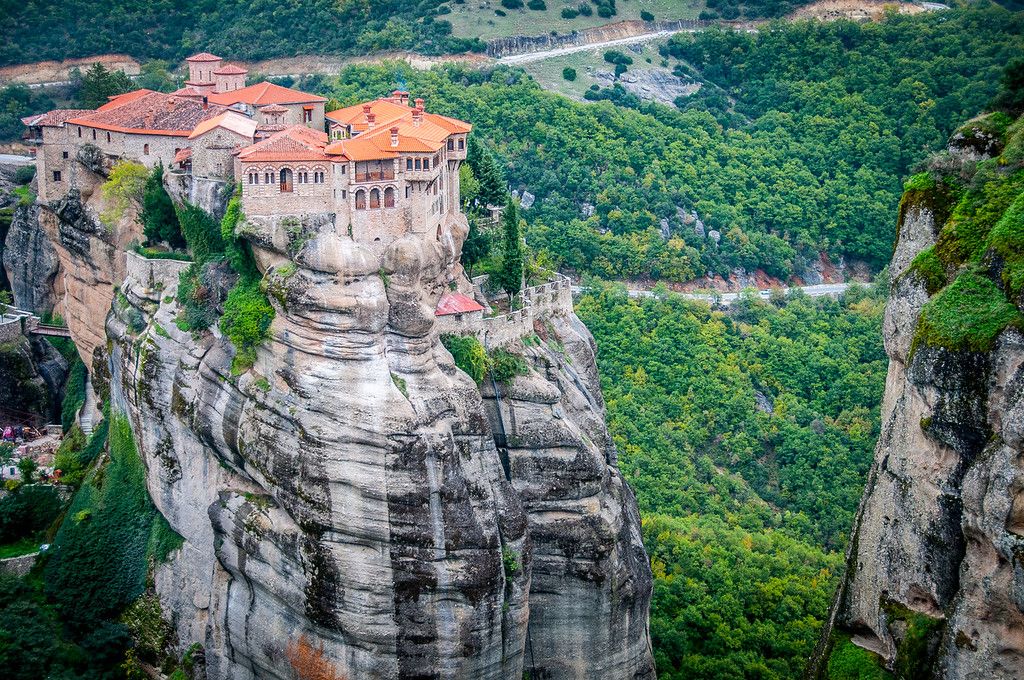 Island Hopping in Greece
Greece has 227 Islands in total. It is not really feasible to hop on all the Islands. So here is a list of 7 best Islands and what not miss there. Let's start from the basic.
Santorini
Cooing American and Chinese honeymooners line up to take selfies as the sun sinks behind Santorini's caldera, the flooded volcanic crater. That view may be a romantic cliché, but it still takes your breath away. A volcanic explosion blew out Santorini's heart 3,500 years ago, leaving black-sand beaches, vertiginous cliffs in psychedelic hues, and swirling rumours about Atlantis in its wake.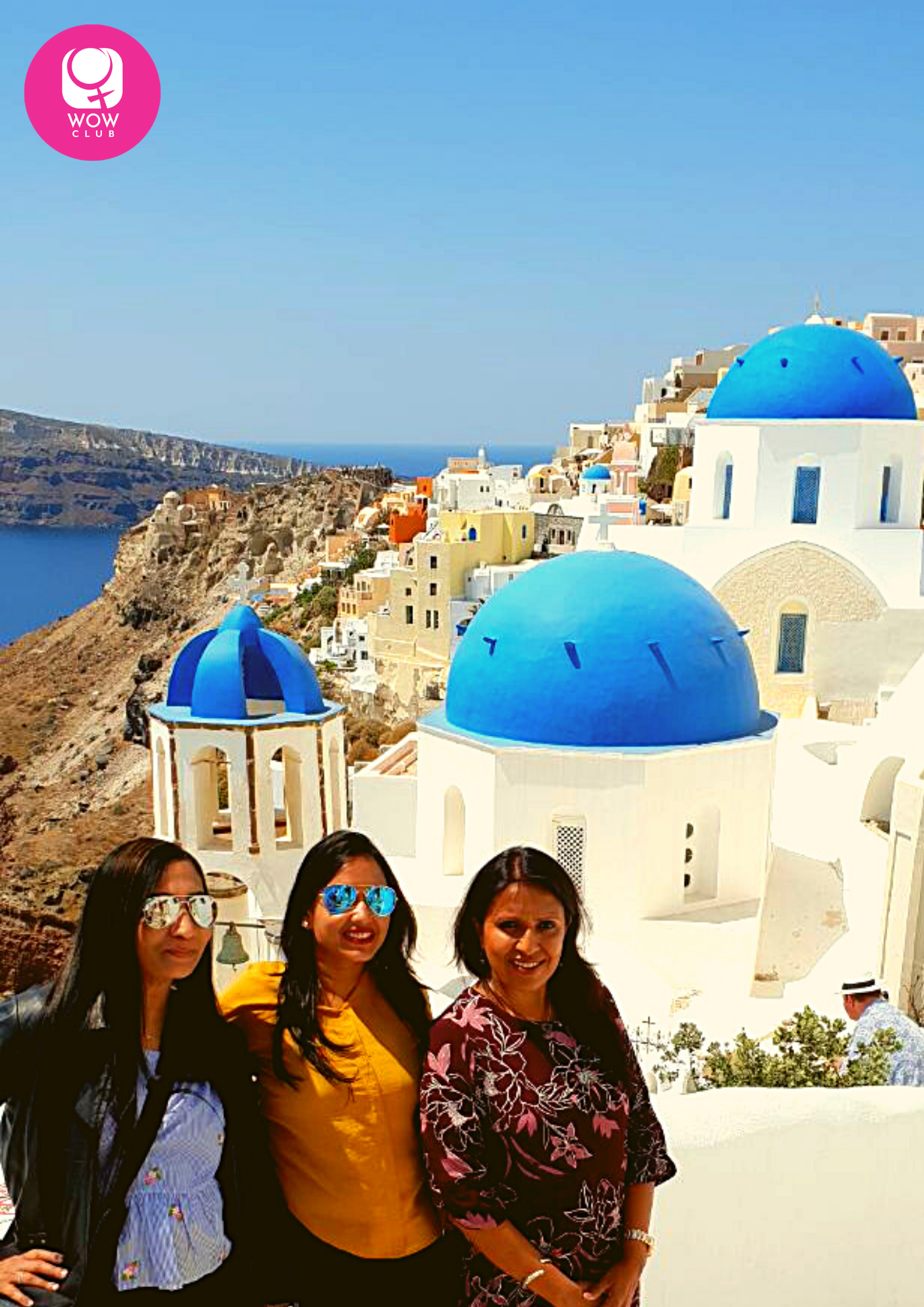 The eruption also preserved the ancient city of Akrotiri under layers of ash, and created fertile ground for exceptional Assyrtiko grapes and Vinsanto wines. Apart from a boat trip to the smouldering crater of Nea Kameni and hot springs at Palia Kameni, there's not much to do but gaze at the mesmerising views from your suite, dangling on the edge of the caldera.
The best hotels in Santorini are concentrated in Oia, but the inland village of Pyrgos is up-and-coming. Go for a twilight Bellini at Franco's or a cocktail at newcomer Botargo, with views that will leave you light-headed, followed by dinner at Selene, a pioneer of new Cycladic cuisine.
Best for: Honeymooners and first-timers
2. Mykonos
Mykonos had clubs and sunrise parties long before rave culture was even invented. Its bohemian allure hasn't faded since the 1960s, although the once naked beaches now have nail bars, personal trainers and house music pumping out all hours. The hippest place to show off your abs is Scorpios, a louche beach bar that puts Ibiza's finest in the shade (book a cabana to watch the sunset).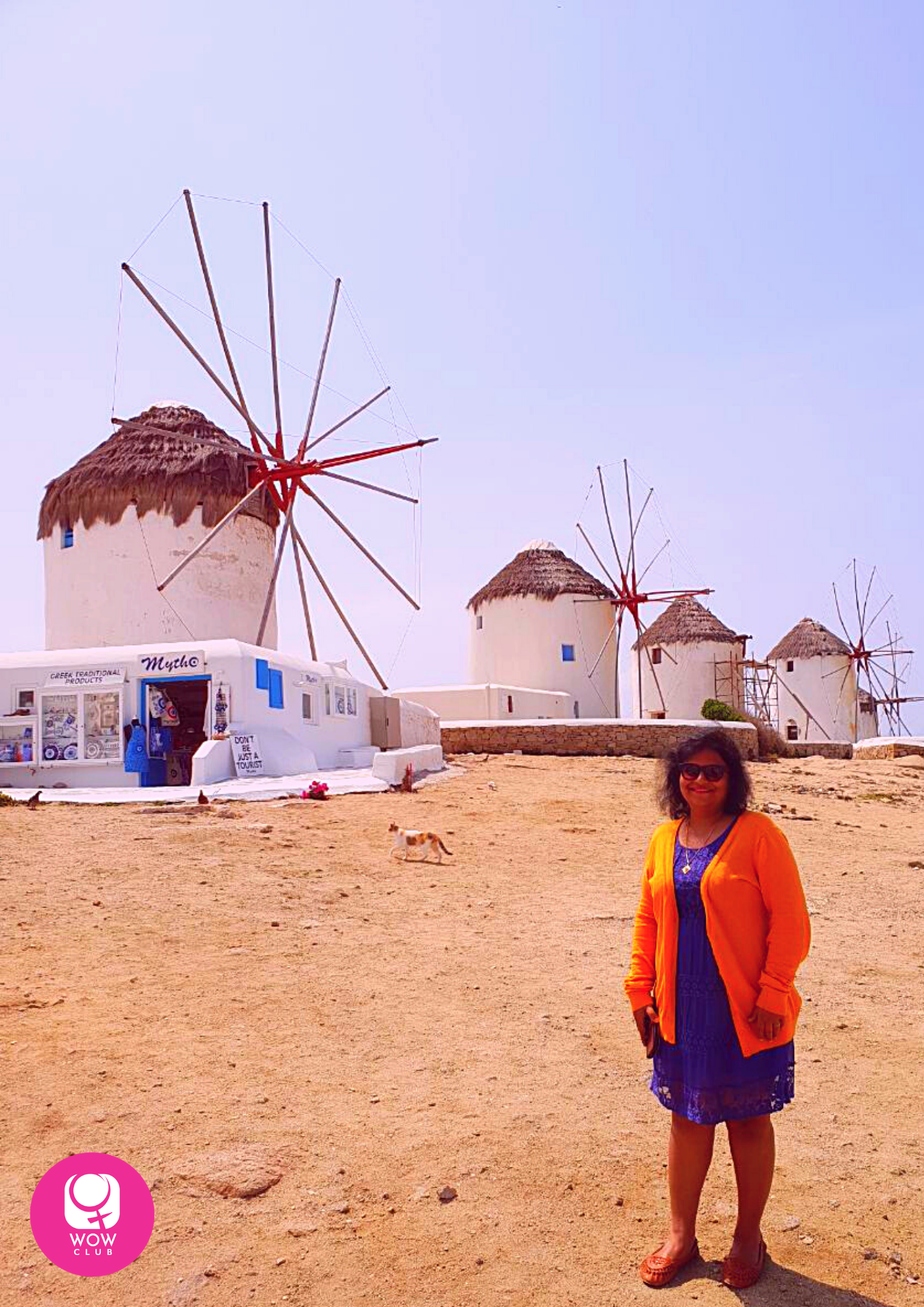 If the glitzy excess gets too much, escape to Fokos taverna for superfood salads and lamb chops, or Kiki's, an off-grid grill-shack overlooking Agios Sostis bay, where even Naomi Campbell has to queue for a table. Or cruise over to the tiny island of Delos, an archaeological sanctuary that once thronged with 30,000 sun worshipers (the temple is dedicated to Apollo, the Greek god of light).
Best for: Decadent parties and five-star hotels
3. Crete
Greece's largest island, the birthplace of Zeus, Crete has ancient ruins, snow-capped peaks and beaches galore. Sunshine is pretty much guaranteed year round, but spring is especially lovely for rambling and sightseeing. The Minoan palace of Knossos is glorious, despite the steady stream of coach parties (go early: it opens at 8am). The 16km-long Samariá Gorge also teems with pilgrims, but there are 50 more canyons to explore, often with only the elusive kri-kri (wild goats) for company. With the exception of Elounda - a pocket of bling popular with oligarchs - the north-east coast is scarred by over-development. Instead head south, where you'll find the best beaches in Crete, complete with empty sand dunes, sprinkled with simple yoga retreats such as Yoga Rocks at Triopetra and Yoga Plus at Agios Pavlos.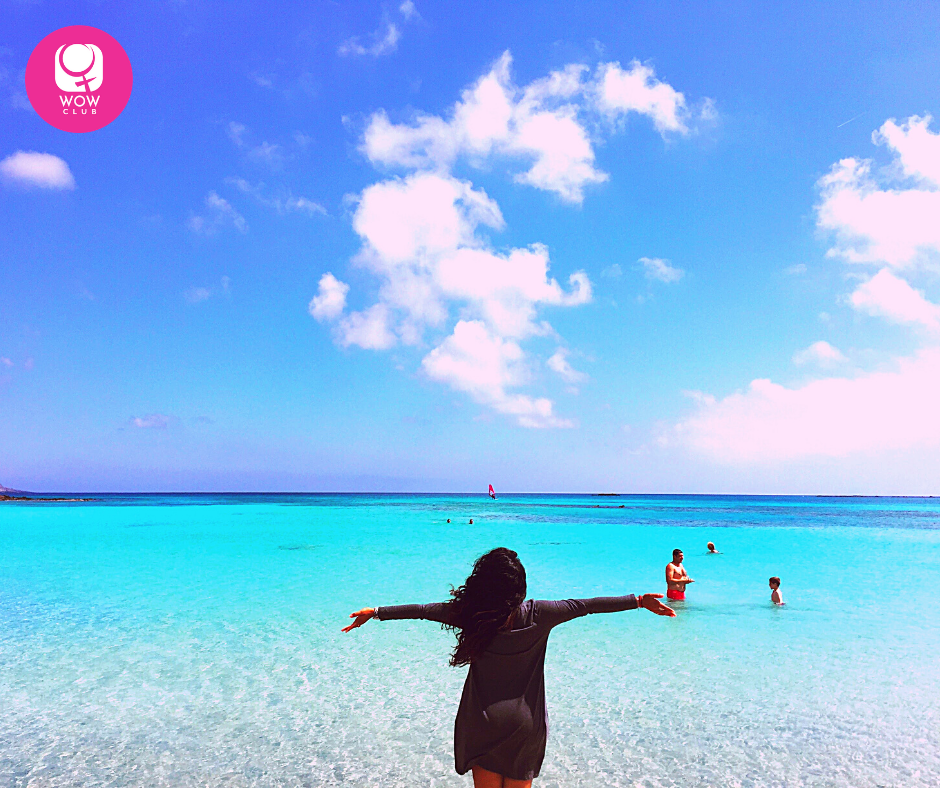 Time slows almost to a standstill in the mountain villages, where locals with formidable whiskers welcome you with shots of raki (Cretan grappa) for breakfast and celebrate saints' days with a volley of gunshots. Even the road signs are peppered with bullet holes.
Best for: Antiquities, active adventures and sunshine all year round
4. Milos
Milos Island is a volcanic island in the Aegean Sea just north of the Sea of Crete. The volcanic background of the island has created a most impressive and unique landscape. The coastline varies in not only colors, but in geographical formations. This has produced natural resources such as perlite, kaolin, bentonite, pozzolan, and trachyte. The island of Milos also produces wine, cotton, and olives. These exports to the world are a great source of income to the island. Northeast of the island is a mass of trachyte called Antimelos, Antimelos, or Erimomilos. Erimomilos means "desert Milos." In antiquity, Antimelos was famous for its figs. It even contained a city. Antimelos was the subject of a dispute between the Milians and Kimolians and is now completely uninhabited.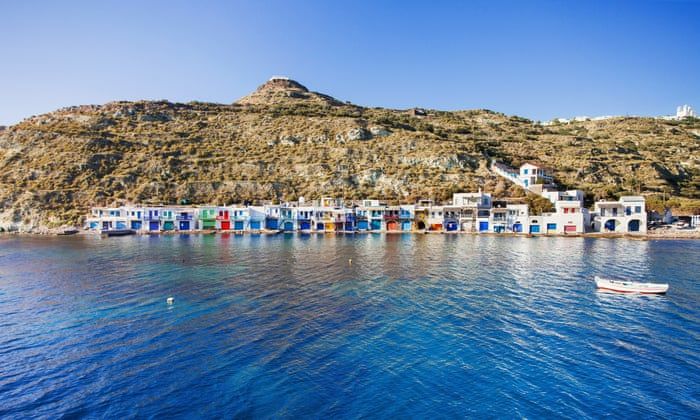 Little by little, though, Milos is being discovered. Instagram is saturated with no-filter shots of the undulating cliffs at Sarakiniko, the bottle-green swimming hole at Papafragas, and colourful, rickety syrmata, tiny boat houses wedged between rock and sea. You will find the best photo opportunities at Klima and Mandrakia.
Best for: A photogenic and dramatic coastline
5. Naxos
Naxiots once made considerable fortunes exporting potatoes, cheese, marble and emery. Locals bequeathed undesirable seaside plots - useless for farming - to their laziest offspring. When tourists cottoned on to the island's scores of fabulous beaches, these wastrels found themselves sitting on gold mines. The west coast of Naxos is fringed with mile upon mile of powdery sands. Agios Prokopios and Agia Anna delight toddlers and teenagers alike with their shallow waters and beach bars. As you head south, the beaches get wilder: Plaka, where you can gallop across the dunes on horseback, Mikri Vigla for windsurfing and kitesurfing, and crystal-clear Kastraki.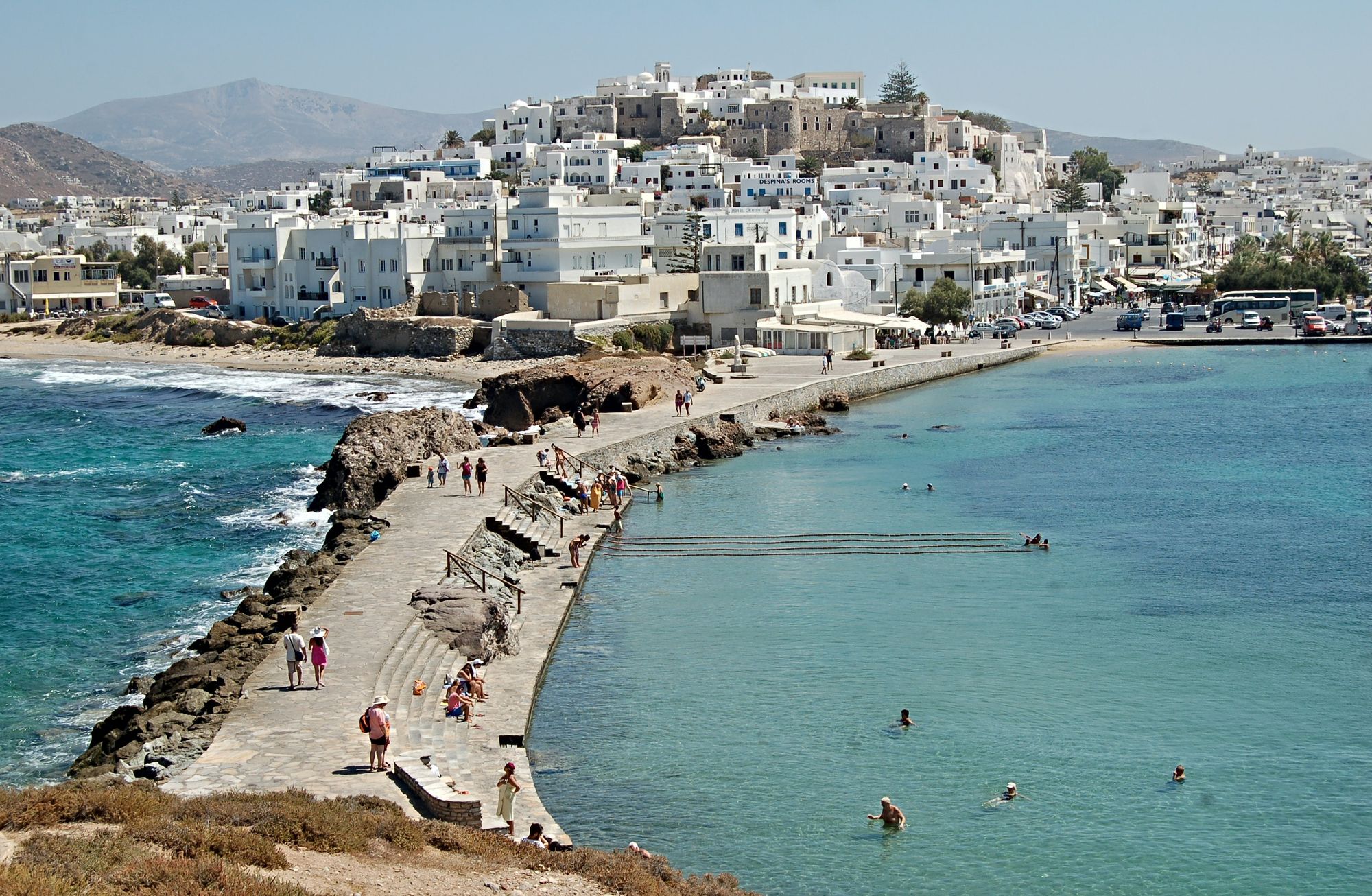 Should you tire of frolicking on the shore, three supersized kouros statues are hidden in the hills and there are dozens of drowsy villages to explore. Try kitron, the local citron liqueur, at the Vallindras distillery in Halki or sample homemade wine and arseniko cheese under the plane trees in Ano Potamia village. No wonder Herodotus described Naxos as 'the happiest of islands'.
Best for: Endless sandy beaches
6. Zayknthos/ Zante
Zakynthos, or Zante, has shrugged off its reputation as a destination for lads on tour (as long as you avoid Lagana and the built-up south coast) by rebranding itself as Greece's greenest island. It's not just the emerald hills sliding into the electric blue Ionian: much of the south coast is a nature reserve where endangered loggerhead turtles hatch in the sand. The turtle beaches are off limits, but there are countless coves in every hue of green and blue. Favorites are tiny Xigia, with its bubbling underwater springs, and craggy Porto Limnionas, with sunbeds wedged between the rocks and palm-frond umbrellas positioned between the pine trees. Skinari is the starting point for boat trips to the most famous landmarks, the Blue Caves and Shipwreck Beach, where a rusting liner leans into the chalky cliffs.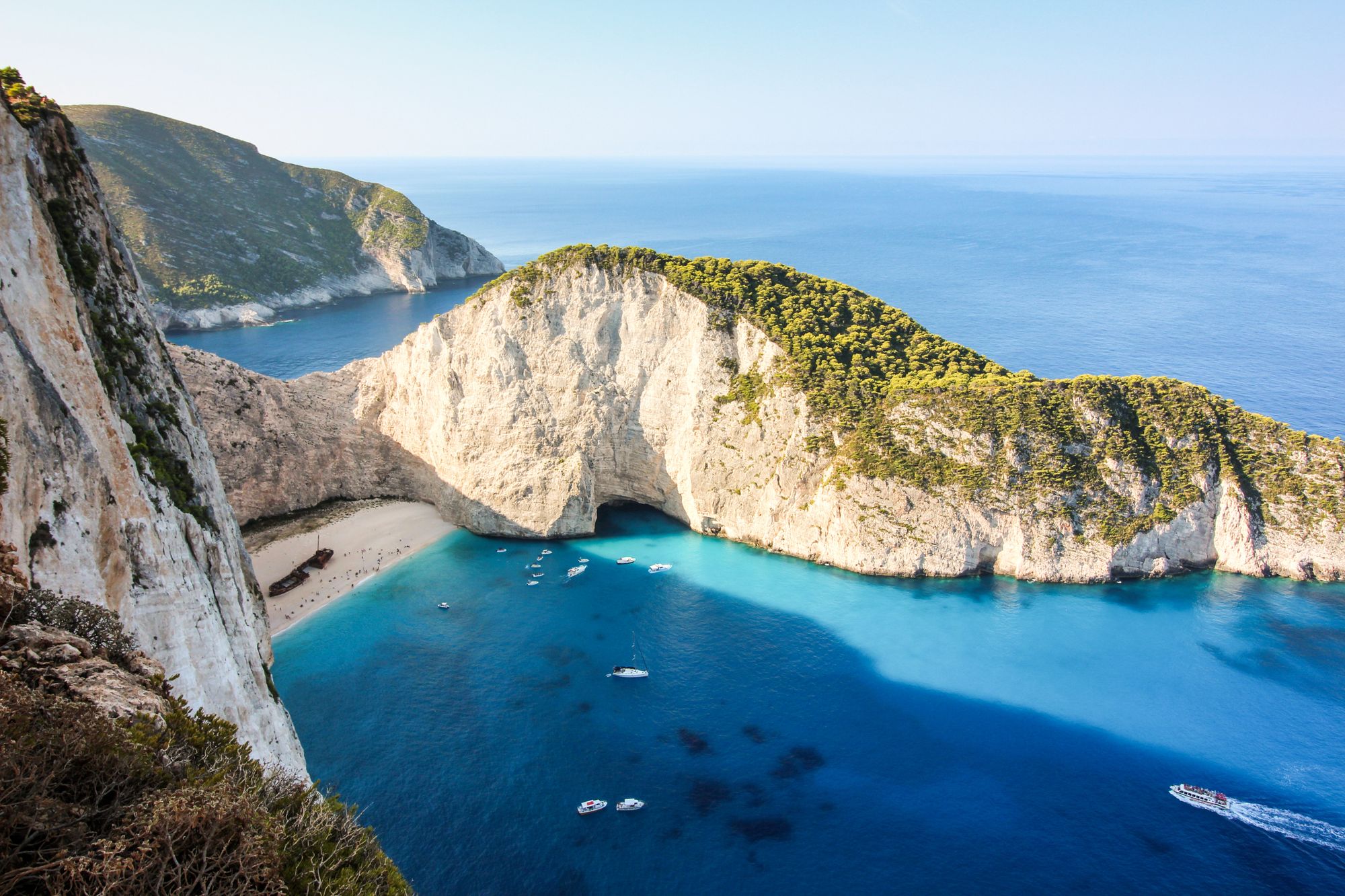 The mountainous interior, all sleepy stone villages poking out of pine forests, is great for hikes and bikes. Askos Stone Park is a wildlife sanctuary inhabited by deer, chinchilla, and dozens of other species. After exploring the Venetian castle high above the harbour, treat the kids to thin-crust pizzas at Alesta on cute St Mark's Square.
Best for: seaside holidays with toddlers or teens
7. Corfu
The cosmopolitan capital is a charming clash of Venetian, British and French colonial influences. With its pastel villages, rolling olive groves and grand manor houses, the rest of the island recalls Tuscany - but with some of the best beaches in Europe. The smart set stay on Corfu's north-east coast (nicknamed Kensington-on-Sea) where the Rothschilds like to unwind. It's wall-to-wall Sloanes and speedboats at Agni, a tiny fishing village with three rival tavernas (Toula's is the best). From here, you can rent a boat and putter to your own cove: perhaps Nissaki, Agios Stefanos or Kerasia.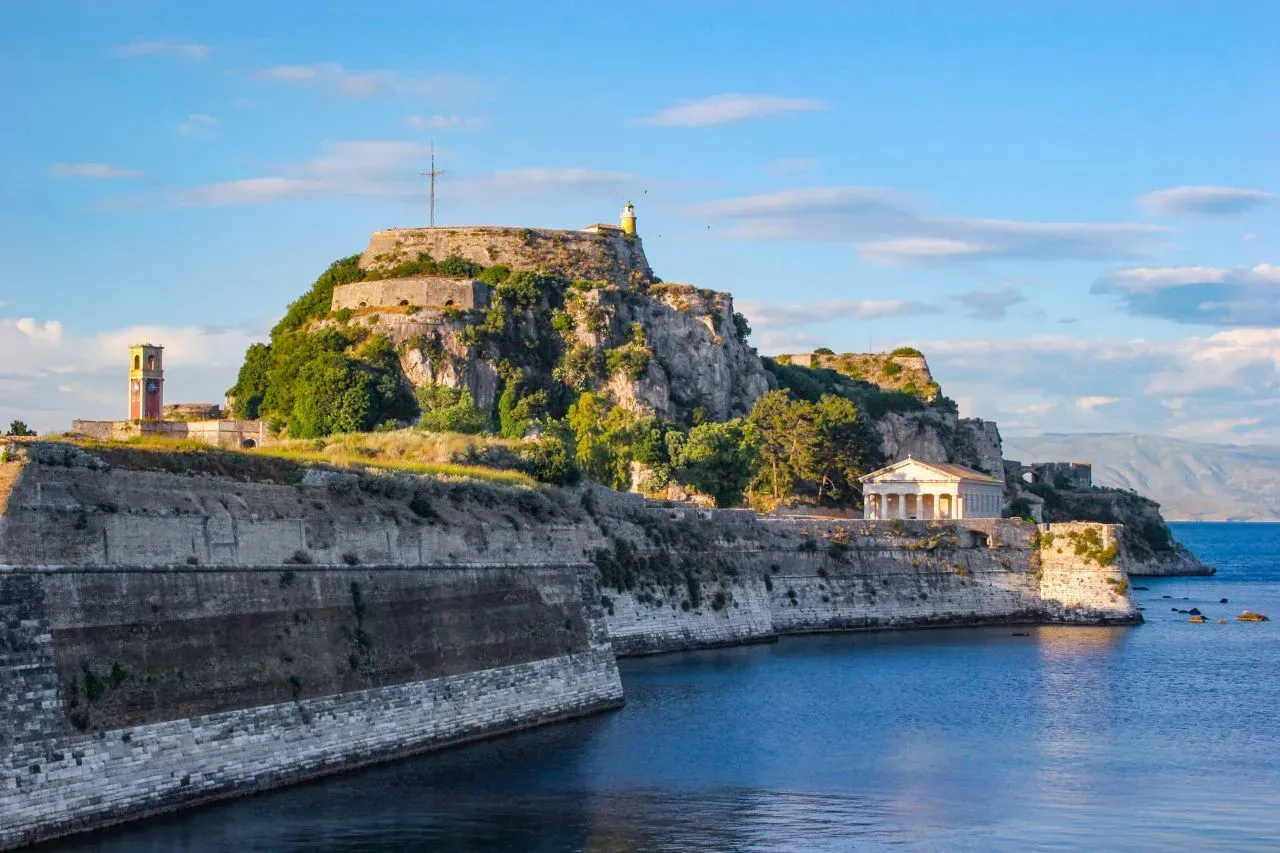 These idyllic bays still resemble the 'delectable landscape' that Lawrence Durrell fell for in the 1930s. Or venture inland to Ambelonas, an enchanting winery, restaurant and cooking school that specializes in Corfiot dishes, such as squid with chickpea and turmeric mousse and rose petal jelly.
Best for: character and lush landscapes
8. Cephalonia/ Kefalonia
This is the perfect place for a rejuvenating vacation. The Ionian Sea's largest island, Kefalonia boasts magnificent natural scenery of forested mountains (including Mount Enos national park) and pristine beaches with deep azure waters.
The island has two lively port towns: Argostoli, the capital built along a large bay, with many cafés and great nightlife, and Fiskardo, a sailing and yachting hub, with plenty of seafood restaurants. The tiny Venetian-era seaside fishing village of Assos is one of the most peaceful and picturesque spots on the island.
Best for: Laid-back family holidays
9. Rhodes
Rhodes dazzles visitors with its gorgeous coastline and fascinating sights. The UNESCO-listed Old Town of Rhodes was a base for the Order of Saint John Knights who defended against invading Turks. Within the Old Town's fortified walls is a medieval maze of pedestrian alleyways and quiet squares. Visitors can tour the Palace of the Grand Master (now a museum) and saunter down the cobblestone Street of the Knights, which appears not to have changed since the Middle Ages.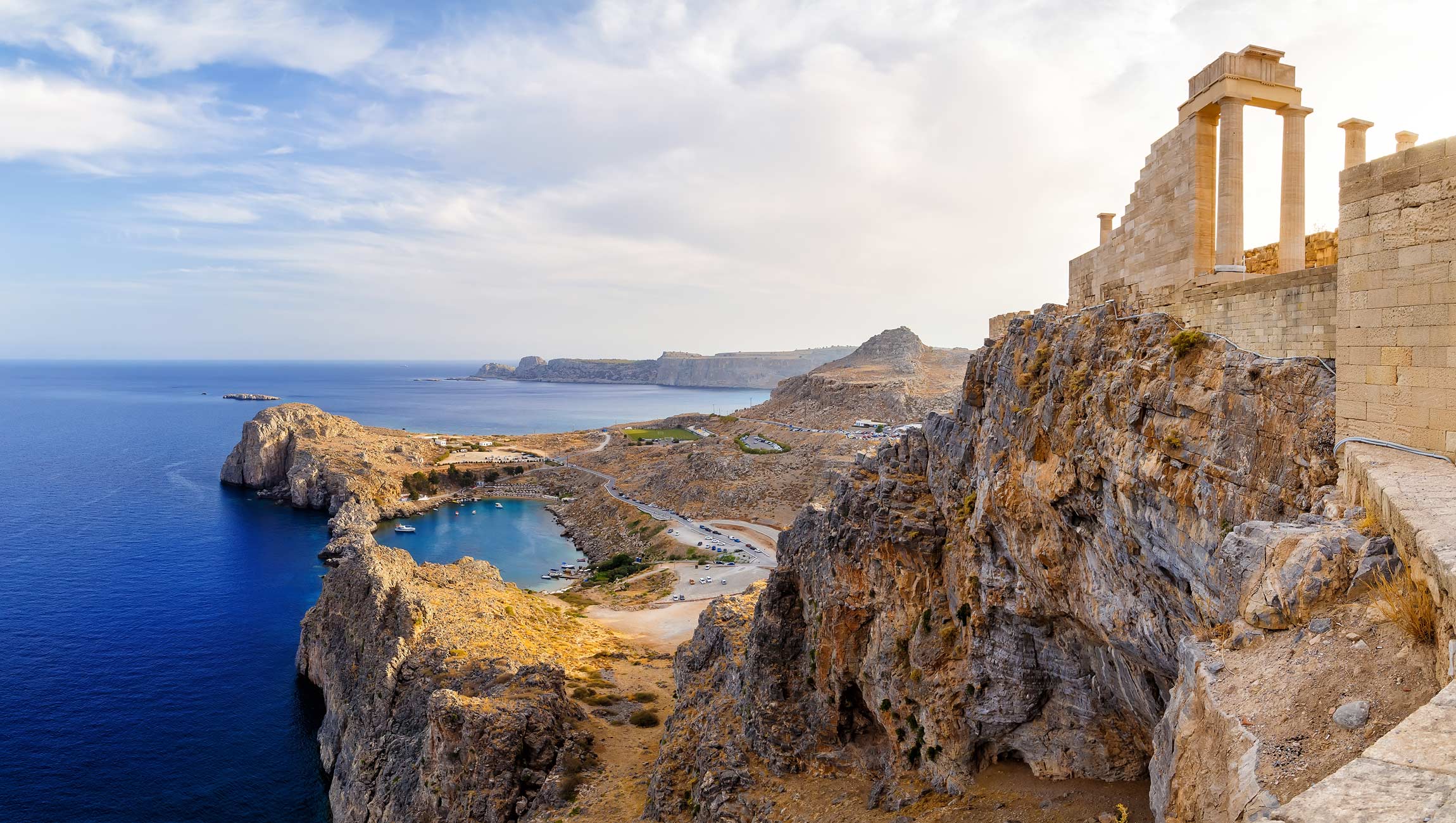 The typical Greek village of Líndos is a perfect seaside getaway. Whitewashed houses, cobblestone streets, and old Byzantine churches give this village a special charm. Tourists will find plenty to discover in terms of restaurants, cafés, and boutiques. From Rhodes, tourists have many island-hopping possibilities. The Island of Symi is an easy journey, about an hour away by ferry.
Best for: Travelling back in time
10. Symi
Symi is prized for its natural environment, yacht harbor, and aristocratic architecture. As you round the headland, neoclassical mansions in every shade of apricot and peach rise like a mirage from the sea. Built by 19th-century sponge and spice merchants, the whole town is now a national monument. You need strong legs to explore - it's about 500 steps up to the crumbling acropolis - but you won't need a car.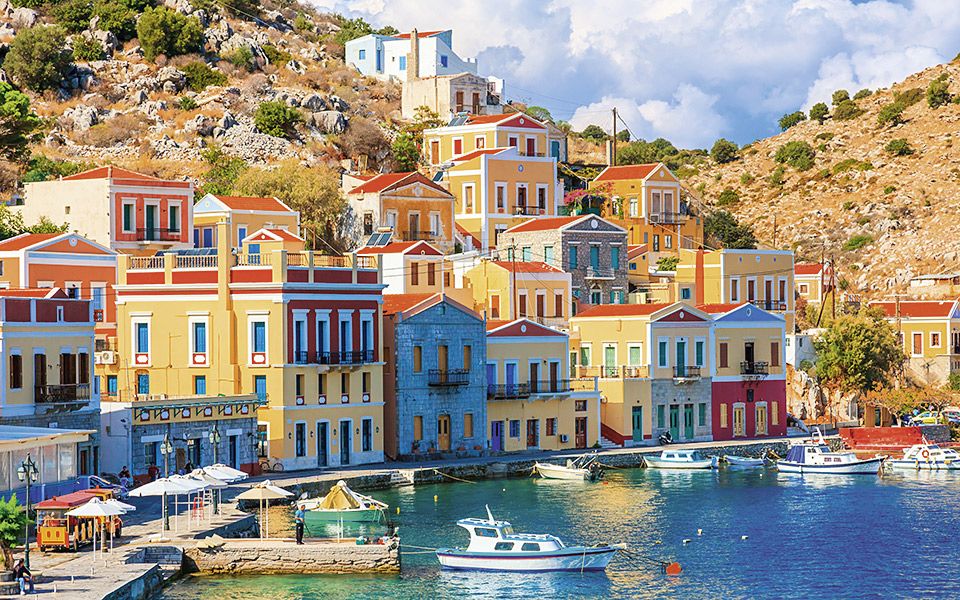 The only proper road peters out at Panormitis monastery, a major pilgrimage site. Ravishing beaches such as Ayios Yorgos Disalonas (backed by monumental cliffs) and Marathounda (where goats will try to filch your picnic) are only accessible by boat or on foot. In the rugged hinterland, more than 100 monasteries are hidden among the pine and cypress forests.
Best for: Castaway coves and a picture-perfect port
14 Must Try Food in Greece
Steeped in history and lapped by the Mediterranean sea, Greece is home to some of the finest ingredients in the world. Sample them in a traditional Greek dish along with a glass of ouzo. Finding vegetarian food is also quite easy in Greece.
1. Gyro
In Greece they have Gyros, Souvlaki and Kebab, which where I am from is pretty much the same thing so we asked our guide to explain the difference to us. A Gyro is when the meat is roasted vertically turning on the spit. Slices of it are then placed in pita with typical accessories – sauce (tzatziki), tomatoes, onions, lettuce and often french fries/chips. They are cheap and so yummy! But very messy for kids, try the alternative.
2. Souvlaki
Means a skewer, so this is anything grilled on a skewer (lamb, chicken, pork, etc). These are great for the kids (and adults too). Sometimes these can be served in a similar style to a gyro, wrapped in pita bread with sauce and garnish.
3. Kebab
A kebab is an elongated piece of meat, kind of like a burger patty. It's meat all minced and squished together into a sausage-look-alike. These are great for the kids. A good kebab will pack a lot more flavour than you may expect.
4. Saganaki
In Greece ordering a "saganaki" basically means fried cheese. Crunchy on the outside, melted cheese on the inside and warm. A perfect appetizer to start any meal.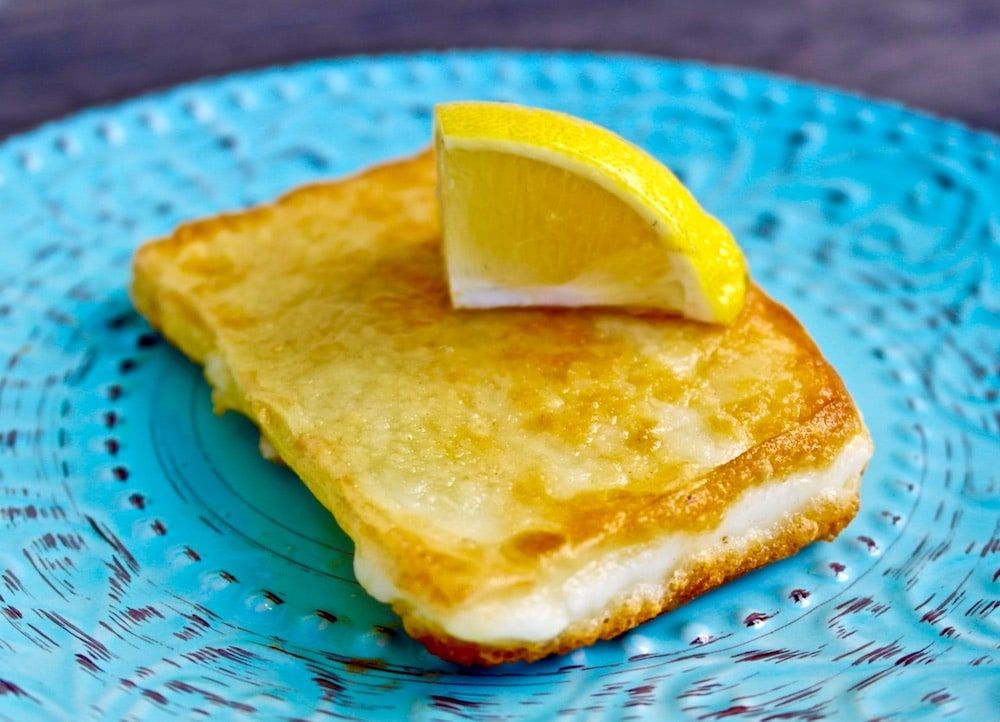 5. Tirokroketes/Sfougata
Golden melt-in-your mouth fried cheese balls. I definitely don't need to say more! (From the expert - Sfougata is made with local cheese, while Tirokroketes usually has mixed cheese.)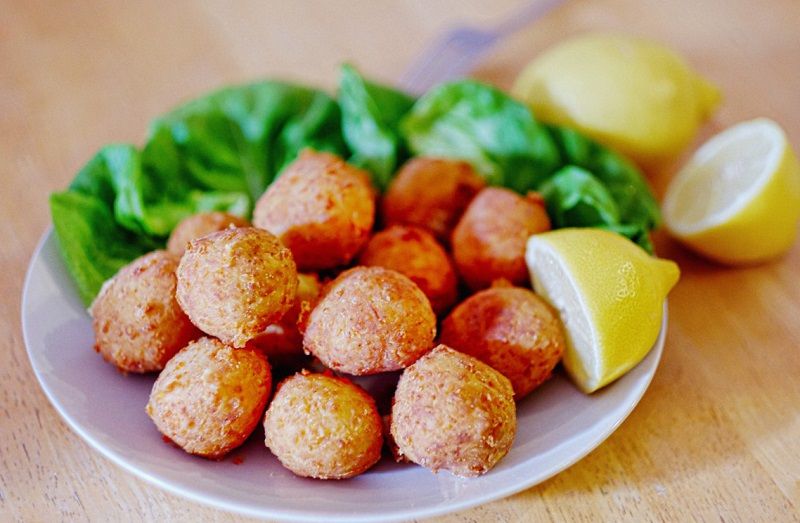 6. Revithokeftedes
Similar to a Middle Eastern falafel, this is a fried chickpea ball packed with a spice blend unique to Greece.
WOW Pro Tip: Some of Greece's best food is in Crete- take a ferry to Crete. And to get around within in this island, you will need a hire car. We recommend checking out Rental Center Crete for decent rates and quality cars.
7. Feta Me Meli
Feta wrapped in filo pastry oven baked and then drizzled with honey. A dessert or an entrée, who knows? The delicate balance between the salty feta and sweet honey makes for an unforgettable party in your mouth.
8. Mousakka
It's like a pasta-free lasagne. Sautéed eggplant, minced meat, tomato, onion, garlic, potato, béchamel sauce and grilled cheese, layered and usually covered with cheese.
9. Tiropites
Triangle pastries made up of filo pasty and filled with a delicious mixture of Greek cheese. So simple, yet so delicious.
10. Tzatziki
Basically it is yoghurt and cucumber seasoned with garlic. Goes great with meat, vegetables, pita, or just by itself with a spoon.
11. Greek Salad
Famous all over the world, but the Greeks still do it better. Crunchy cucumber, juicy ripe tomato, olives, red onion and a giant slab of feta on top. Dressed with olive oil, vinegar and lemon juice. It's a staple with every meal.
12. Taramosalata
This is often referred to as a salad, but is in fact a dip. One that, if I had known beforehand what it was, I wouldn't have tried. But I absolutely loved it. A creamy blend of pink or white fish roe (fish eggs). If you don't like things that taste fishy, then fear not – this tastes so good, you'll be licking the plate.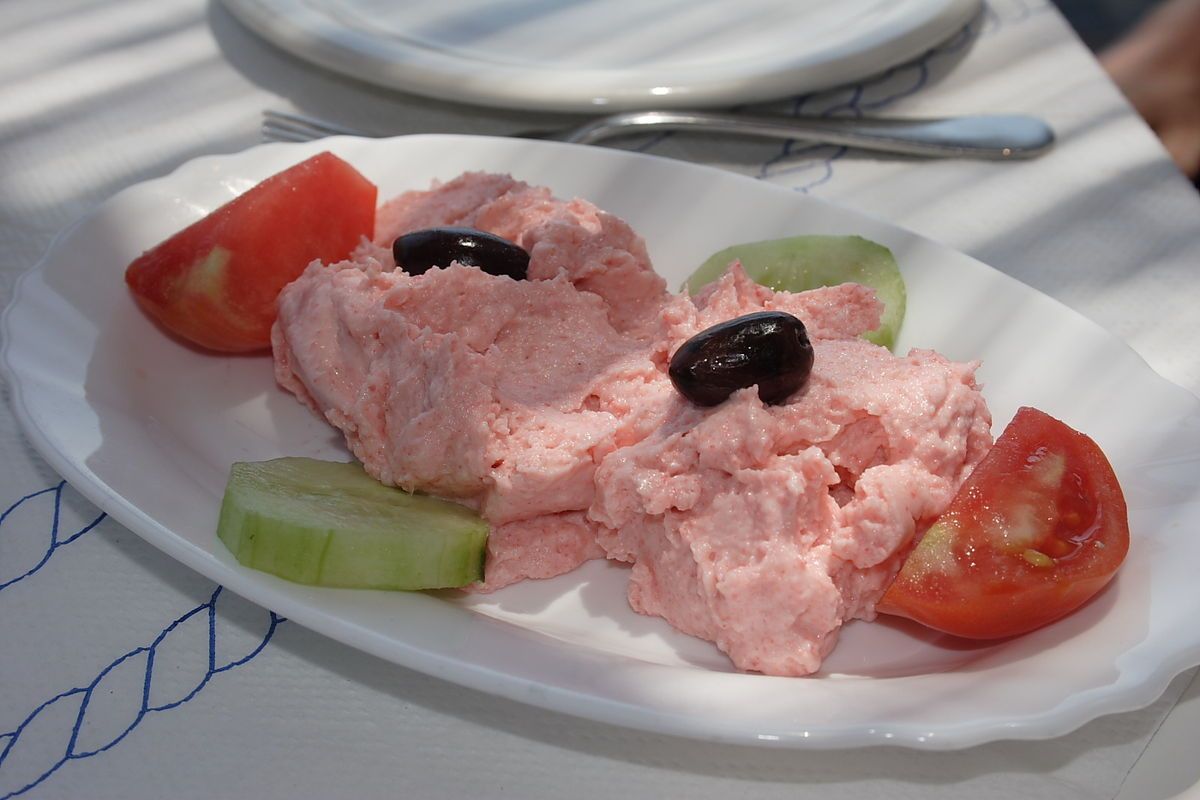 13. Spanakopita
Spanakopita meaning "spinach pie", is a Greek savory pastry, typically with spinach and feta cheese filling. It is similar to the börek pastry of other eastern Mediterranean cultures. Greeks have been eating these pies since ancient times.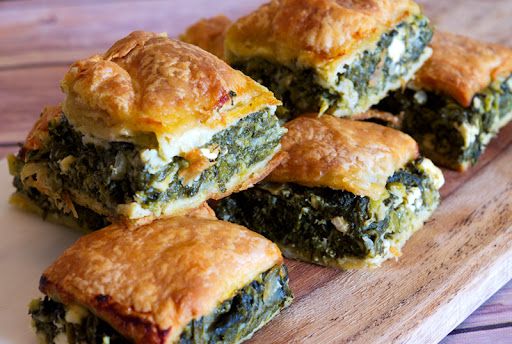 14. Loukoumades
Loukoumades are traditional Greek sweet little honey puffs, the Greek version of donuts some could say. But trust me, this version is an indulgent delight like no other! The dessert of traditional loukoumades has its roots in deep antiquity, with historic references going back to ancient Greece and Rome. The word loukouma however, is borrowed from Turkish lokma, which means 'mouthful'.
Festivals in Greece
The Greek calendar is abundant with festivals that will keep you entertained while exploring Greece. Most festivals take place in summer.
Apokries (February – March)
Aprokies translates to "The Carnival" and it entails three weeks of dancing and feasting. Aprokies is celebrated three weeks before Lent Monday. Head to places like Patra, Corfu island, Xanthi and Rethymno to see great carnival parades and entertaining parties.
Orthodox Easter (March – April)
Easter is the biggest event on the Greek event calendar (the dates change from year to year as it goes according to the Greek calendar). This is when you'll see candlelit street processions and church services held every evening. Holy Week commences on the Saturday (one week before Easter Sunday) known as Saturday of Lazarus.
Rouketopolemos (March – April)
Rouketopolemos translates to "rocket war", it is an annual local event held during Easter. Rouketopolemos is celebrated on the Greek island of Chios. This interesting event involves two rival church congregations in the town of Vrontados who perform a "rocket war" by firing home-made rockets across town. The objective of firing the rockets is to hit the bell tower located on the other side of the town.
Athens Epidaurus Festival (June – August)
The summer months (July to August) welcome the beautiful sounds of opera, classical music and open-air plays as they fill the balmy summer months in various amazing locations. Throughout the cities, dancing can be seen in the city squares and the Greek National Opera perform epic scores. Catch the best of the festival with ancient dramas performed at the ancient city of Epidaurus.
Hippocratea Festival (July – August)
Make your way to Kos Island to partake in the Hippocratea Festival which is a celebration of dancing, theatrical performances and outdoor concerts. The festival also provides the chance to visit many of Kos' ancient sites.
Athens Photo Festival (June – July)
With the aim of bringing emerging and established artists and photographers from all over the world together, the Athens Photo Festival creates a space for an exchange of ideas, international engagement and artistic expression.
Rockwave Festival (June – July)
Rock music enthusiasts will thoroughly enjoy the Rockwave Festival which takes place every June in the village of Malakasa. The festival welcomes sensational international and local bands and musicians, including artists like Arctic Monkeys, Iron Maiden and Lana Del Rey.
Fistiki Fest (September)
Celebrated by the residents on the island of Aegina, fistiki translates to pistachio. During the Fistiki Festival, thousands of kiosks sell pistachio products. The festival is abuzz with painting exhibitions, theatre plays, gastronomy nights and concerts.
Thessaloniki International Film Festival (November)
It is one of the most important cultural events in Greece. New and emerging filmmakers are afforded the chance to showcase their work at the film festival.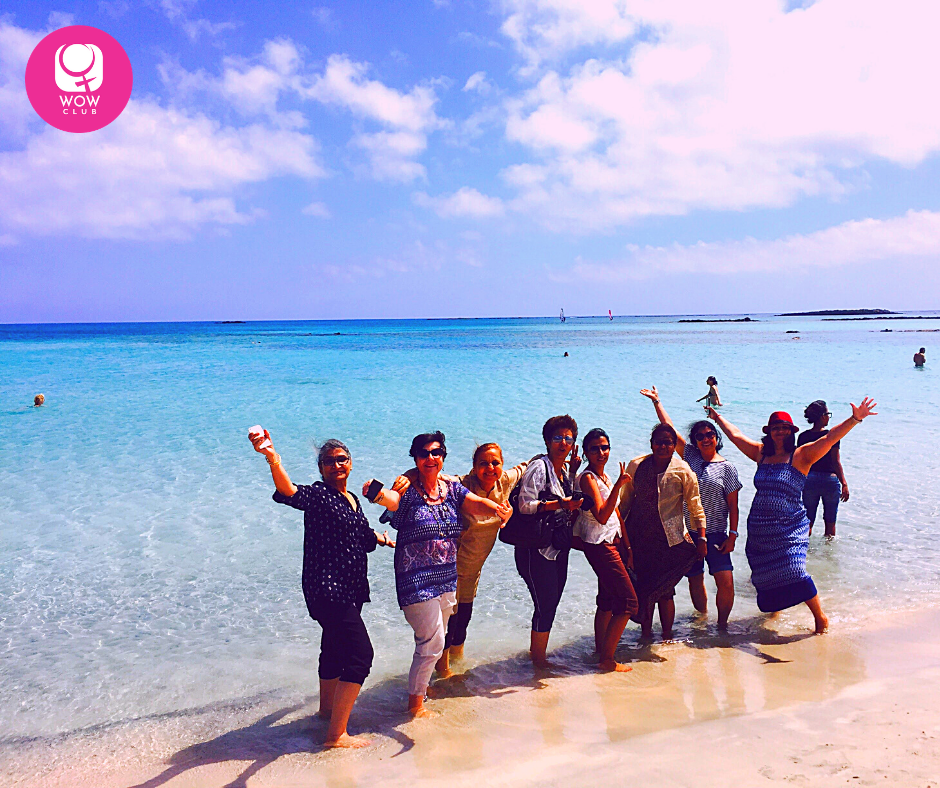 Greece Travel Tips
You should know a few basic things about Greece before you plan your solo trip to Greece. I am sure you will find it useful.
Language: The official language in Greece is Greek.
Currency: The currency in Greece is the Euro. 1 USD is equivalent to about 0.88 EUR. Also 1 EUR will be equivalent to 86 INR (Indian Rupees).
Credit Cards and ATMs: You can ATMs all over Greece. Every major town and city will have a couple, and all the inhabited islands have at least one machine. You can use your credit card to pay for most purchases at shops and hotels, but you might come across a few bars that don't have a working credit card machine.
Plugs: The plugs in Greece are Type C and F. The standard voltage is 230 V, and the standard frequency is 50Hz. I recommend buying a universal adapter (make sure it has surge protection) and using a converter for hair dryers and hot tools.
Safety: While there have been periods of unrest in Greece, I still think it's a safe destination for solo female travelers. If you are planning to go sailing or do any adventurous activities in the country, I highly recommend taking a travel insurance, so you are covered just in case something happens.
If you are looking for Greece Tour Packages from India or Solo Women Travel to Greece, please get in touch with us here.
Join the newsletter to receive the latest updates in your inbox.