Like the idea of taking the road less travelled and relish the adventure of old world travel by trains as oppose to modern travel by plains? Want to marvel at the silver birch trees en route? Want to lose track of time as you span across 10 time-zones of nearly 2 continents - Europe & Asia? If you want to experience all of this, then The Trans Siberian Railway journey is a great way to do so.
The Trans-Siberian train certainly does not offer too many creature comforts: primitive heating (coal fire), bunk beds, pelmeni and borscht for food and a lack of showers make for a certain kind of charm that doesn't appeal to everyone. The lack of internet connectivity and limited facilities for charging your phone are blessings, because you are forced to disconnect from your devices. But everyone seems to be enjoying themselves, possibly on account of some Russian champagne, along with snatches of conversations, interspersed with cat naps every now and then. It is getting back to basics in the best possible way.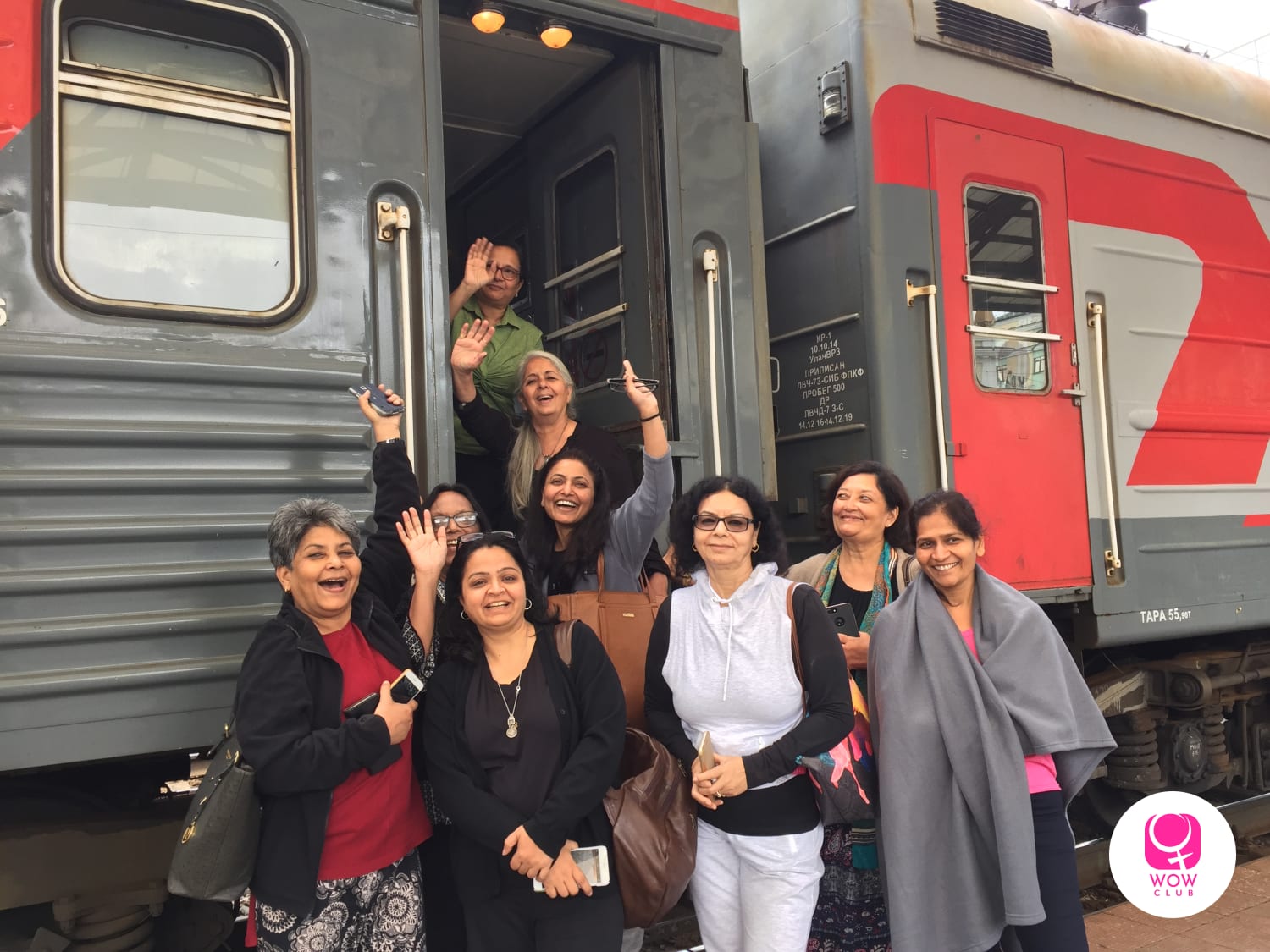 Intrigued by what you just heard about Trans-Siberian railway? Here's a complete guide on how to ride in Trans-Siberian railway!
Contents
Step One: Planning your Route
The Trans Siberian Railway was built between 1891 and 1916, to connect Moscow with the far off city of Vladivostok. Covering a massive distance of 9,258km. (For perspective, India measures 3,214 km North to South). Trans - Siberian or Transsib takes on three different routes that traverse Siberia from Moscow.
Trans - Siberian:  connecting Moscow to the Pacific terminus of Vladivostok.
Trans - Mongolian:  connecting Moscow to Beijing via Ulaanbaatar.
Trans - Manchurian: connecting Moscow through Siberia & Manchuria to   Beijing.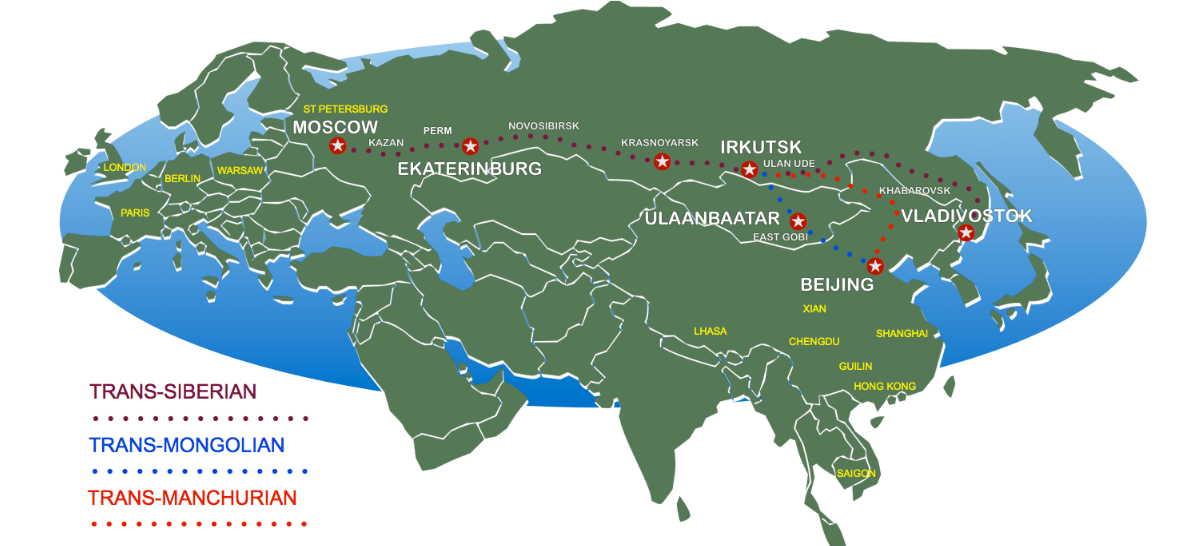 All three routes take 5–7 days if going non-stop. Most travellers start their journeys in Moscow and go east. You don't have to stay on the train the whole time. As fascinating as the train journey is, sitting on a train for so many days can test your patience. It's recommended to travel a particular section of the route, or break up the journey with multi-day stops in various destinations. You can always hop on to the next train that passes by your stop. However, you'll need to purchase individual tickets for each leg of your journey.
Read about our personal Trans-Siberian experience, featured in the Outlook Traveller Magazine.
Which Route to Take?
Looking at the map, if you are travelling east, most trains actually take the same track until Ulan-Ude, which is a four day, 5608km journey from Moscow. So nearly every train allows you to stop off at really interesting places like Yekaterinburg, Novosibirsk and Irkutsk along the way.
At Ulan-Ude the line splits and your choice is to turn south and cross the Gobi Desert bound for Beijing (the Trans-Mongolian), to keep heading East towards Vladivostok (The Trans-Siberian), or to take the longer route to Beijing via Harbin in Northern China (the Trans-Manchurian).
Whilst all the routes allow you to enjoy the endless forests, remote villages and distant mountains of Siberia, the Trans-Mongolian is quite special, as you eventually climb out of the river valleys and up onto the Gobi desert, with its very different landscape! Understandably, for this reason, we recommend the Trans-Mongolian route.
Where to Stop Along The Way?
Well-known stops in Trans-Siberian include: Moscow, Vladimir, Yekaterinburg, Irkutsk, Lake Baikal, Ulan Ude, and Vladivostok.
Well-known stops in Trans-Mongolian include: Moscow, Vladimir, Yekaterinburg, Irkutsk, Lake Baikal, Ulan Ude, Ulan-Bataar, and Beijing.
Well-known stops in Trans-Manchurian include: Moscow, Vladimir, Yekaterinburg, Irkutsk, Lake Baikal, Ulan Ude, Chita, Harbin, and Beijing.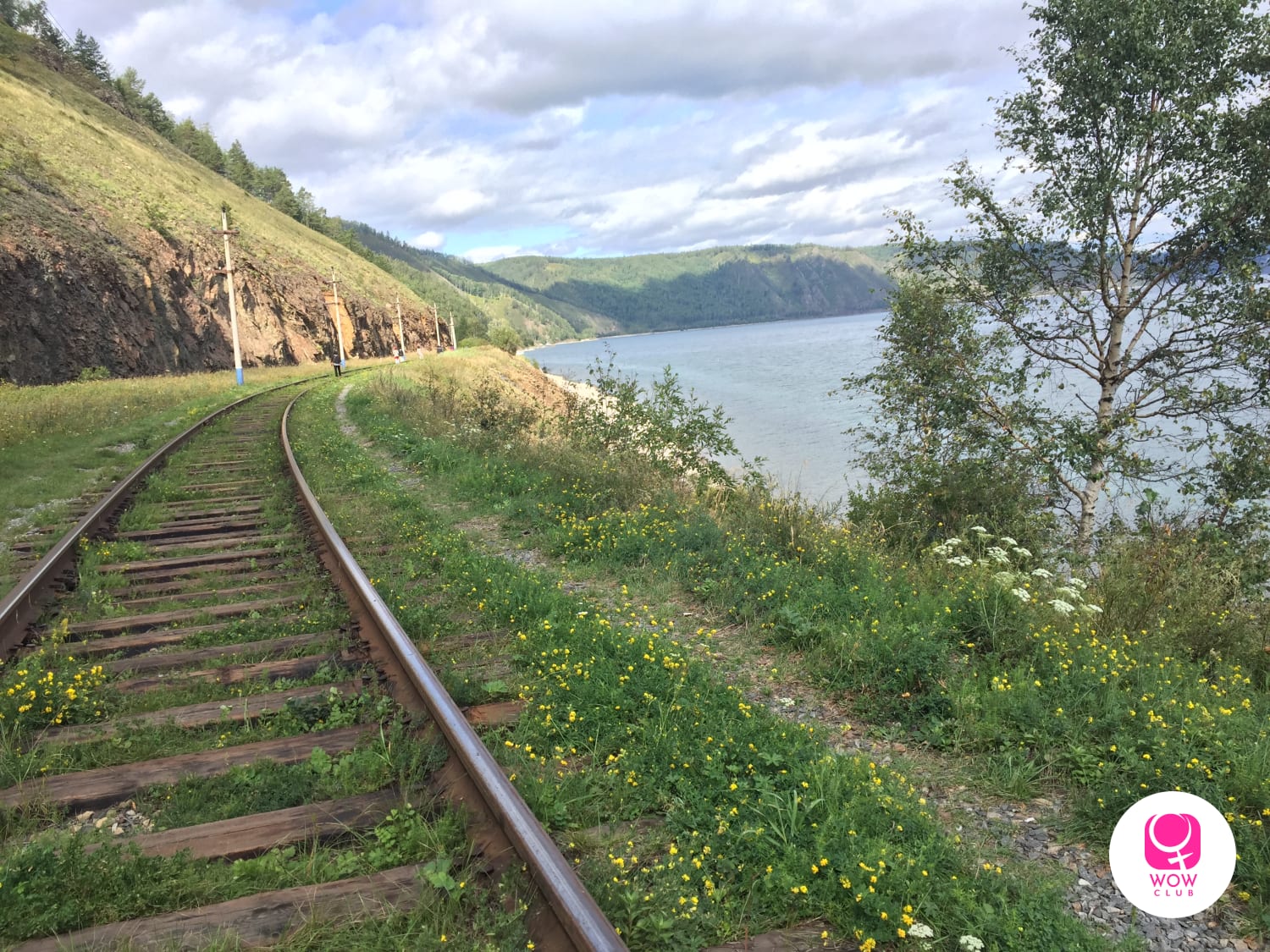 Moscow
The starting point destination of Trans-Siberian railway – Moscow, is a city that needs to be explored. With places of rich history like The Ancient Kremlin Fort, Saint Basil Cathedral and State Historical Museum, history buffs will never be bored! Truly the heart and soul of Russia, the Red Square is the most popular spot in Moscow. If you enjoy food, Moscow has got your back, with tons of casual and Soviet-era themed restaurant for the people who love history AND food! The Moscow Metro is considered as the most beautiful underground on the earth because of its ornate architectural style. The Moscow metro system has more than 15 lines and 232 stations. One MUST ride through it when in Moscow.With a great public transportation system and a ton of festivals and events always happening, Moscow will definitely boggle your minds.
St. Petersburg
Nicknamed the 'Venice of the North' for its beautiful canals, St. Petersburg is an all season city. The Russia's imperial capital with its sheer grandeur and culture never fails to impress. Explore the exciting art collections of the Hermitage, pay a visit to the Russian Museum, and soak in the splurge of luxury at Peterhof Palace and Winter Palace. Visit the iconic Peter and Paul Fortress, the original citadel of St. Petersburg.
St Petersburg has been called one of the most artistic cities in the world, and there are many reasons for such a designation. The city has proven to be a home for the collection of all types of artistic soul's work, now and then.
Hermitage contains two works by one of the greatest Renaissance masters - Leonardo da Vinci. The Benois Madonna, one of the artist's undisputed creations, and The Litta Madonna.
Hermitage also contains Crouching Boy sculpture the work of the Renaissance Italian painter and sculptor Michelangelo.
Roerich Family Museum devoted to the study and appreciation of the lives and works of the exceptionally talented Roerich family, the most famous member of which was the painter, poet, and mystic Nicholas Roerich. Born in St.Petersburg, Nicolas Roerich made Naggar (a town in Manali, India) his home for the last few years of his life. Nicolas Roerich's old house in India has now been converted into the Roerich Museum; he lived here from the late 1920s till 1947.
Irkutsk, Lake Baikal & Listvyanka
Highlighted by traditional wooden architecture, restored churches, and historic monuments, the prosperous city of Irkutsk is one of the most popular stops in Trans-Siberian railway and is also the gateway to the tranquil Lake Baikal. This lake is biggest, deepest, oldest and one of the most beautiful lakes on Earth. Baikal is amazing, and it's not for nothing that Siberians call it not a lake but a sea. Water is unusually transparent, so that you can see through it, as through air. Winter Baikal is a real fairy tale land – transparent ice, bright sunshine from which you can even get a tan, and at the same time freezing temperatures. Standing on the deepest lake in the world when it is frozen is quite surreal!
Visit the Baikal Museum and Nerpinary that houses Nerpa Seals, the only seals in the world that live in fresh water. Try the local trendy restaurant serving the traditional Pelmeni & Vareniki. Plan on a day trip to Listvyanka, a small town on the shores of Lake Baikal which is a popular starting point for summertime wildlife-spotting tours, plus wintertime ice-skating and dog sledding.
Kazan
If you are interested in culture, then you must check out Kazan for sure. Why you ask? Kazan is where you can find an equal number of Russian Orthodox churches and mosques. It's not just that, the way the city has blended the Christian and the Muslim culture together is simply astonishing. Referred to as 'The third capital of Russia, Kazan offers a colourful look into the past and is an interesting city to stop by.
Ulan Ude
Given its proximity to Mongolia, the unique Russian city of Ulan Ude has a typical Asian flair to it. Ulan Ude is the capital of Buryatia, home to Russia's largest indigenous people, the Buryats. Visit the small museum on the history of Buryatia. Ulan Ude is also a center of Buddhism in Russia. Ulan Ude offers a plethora of opportunities that include hiking, horseback riding, fishing, and boating. The atmosphere here is incredibly friendly and it is ideal that you explore it in a relaxed way.
Ulanbaatar
Ulanbaatar is the capital and gateway to experience true wilderness of Mongolia. Having travelled so far, it's highly recommend that you take a flight from Ulaanbaatar to Dalanzadgad for a visit to ger country. Highlights that you should not miss are the Khongor sand dunes, the flaming cliffs or Bayanzag, and the Valley of Yol. Do not forget to pick up a bottle of the famous Genghis vodka. And visit the cashmere shop at Ulaanbaatar.
Have more time in hand and want to do plan a trip to Mongolia and Gobi Dessert? Our travel guide on how to plan your getaway to Mongolia might help!
Harbin
Located in the northern part of China, Harbin is a winter wonderland filled with snow and ice. The first thing you should know is that it's very very cold in Harbin in winter, but it has the world's largest Ice and Snow Festival. Harbin is also known for skiing at Yabuli and the great Russian architecture around St. Sophia.
Beijing
Hosting an array of historical sites and modern masterpieces, Beijing is an incredible mix of the old and the new. Few places on earth can match the extraordinary historical panorama on display in Beijing. At its heart is the magnificent Forbidden City, a royal palace on a scale like no other. Beijing is also home to sublime temples that aspire to cosmological perfection, while the city centre is criss-crossed by enchanting hútòng: ancient alleyways that teem with life today, as they did hundreds of years ago. And, to cap it all, the awe-inspiring Great Wall snakes its way across the hills north of town.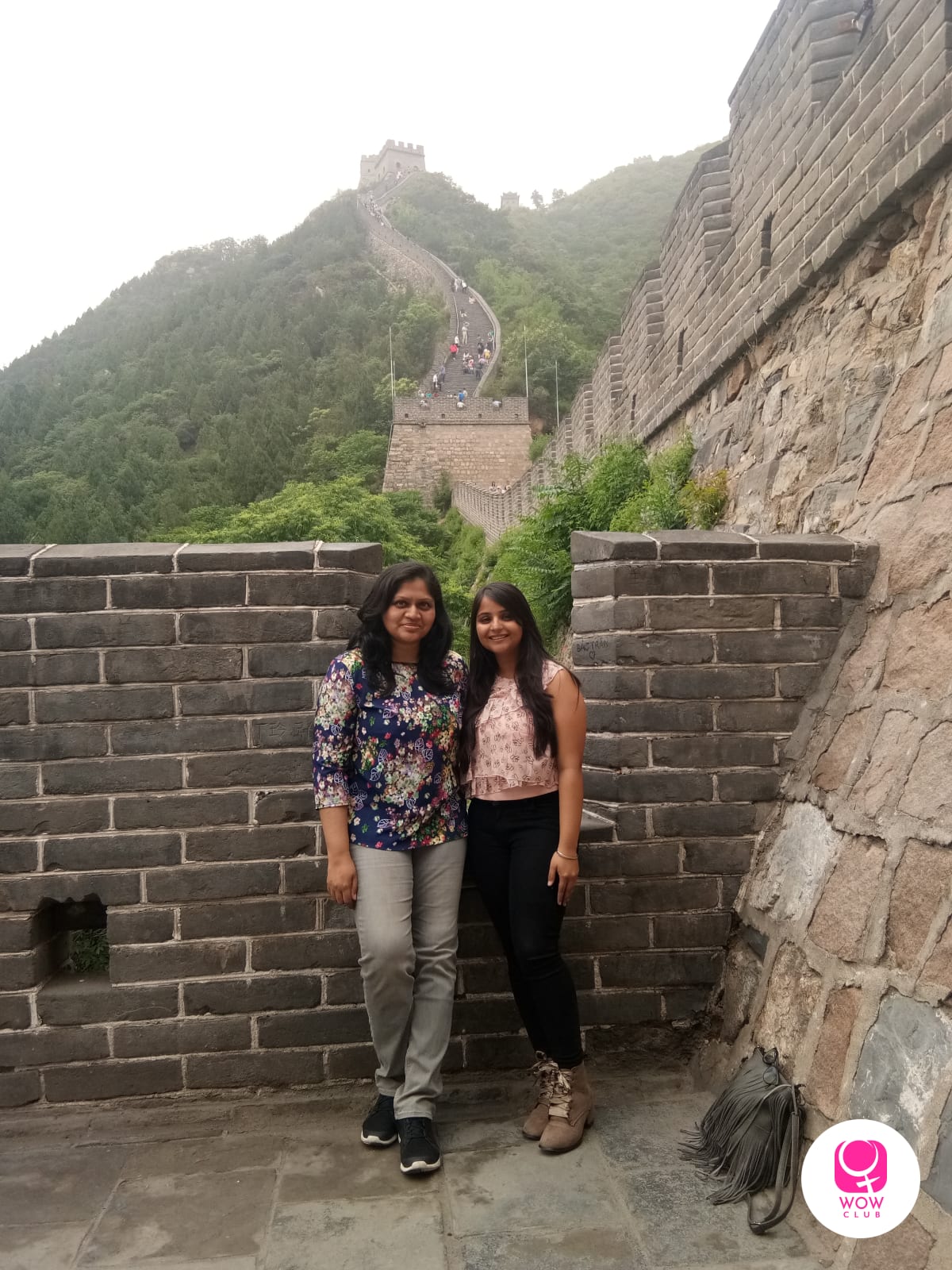 Step Two: How to Book Your Tickets?
Once you decide your route, this will next bring you to the question of how to book your tickets? Here's your answer:
Tickets can be issued up to 60 days in advance and many travel agencies can do this for you.  
If travelling independently, you can buy your ticket through a Russian travel agency like Real Russia (cheaper, recommended, easy to use with English language),  or book direct with Russian Railways at rzd.ru (if you can read a little Russian. fiddly, but works and accepts most people's credit cards)
The Man in Seat 61: This is the most comprehensive train travel website there is and it has a VERY helpful section on the Trans-Siberian. Here you will have access to all the Trans-Siberian train schedules and ticket cost.
How much does the train journey cost?
How much you spend on your train journey will depend on all of the factors mentioned below. The price range for the Trans-Siberian is wide, as there is a variety of trains and classes to choose from.
Russian trains usually have 3 classes available. When you plan, consider your budget, but also reflect on the luxuries that are essential to you.
Spalny Vagon (First Class): 2 bunk beds in a private cabin, usually with your own bathroom
Kupe (Second Class): 4 bunk beds in a cabin. You share a washroom with the rest of the train car
Platskartny (Third Class): An open train car with bunk beds lining the walls. Zero privacy, with one bathroom for the entire car. Travelling third class isn't recommended as cabins are typically open (no doors or walls), the atmosphere is slightly noisier, and you may find yourself getting nervous about your possessions.
If you want to stop off at places on the way, that increases the ticket price a bit, but not hugely.
If budget isn't a concern, then you can ride the Trans-Siberian Railway in luxury with accommodation and 3-course meals, using either of these two privately-run Luxury cruise trains. Duration of these train journeys is 15-16 days with stopovers & tours included.
Golden Eagle cruise train - links Moscow with Vladivostok roughly once a month from May to August, with a side trip to Mongolia.
Lernidee cruise train - links Moscow with China roughly once a month from May to September.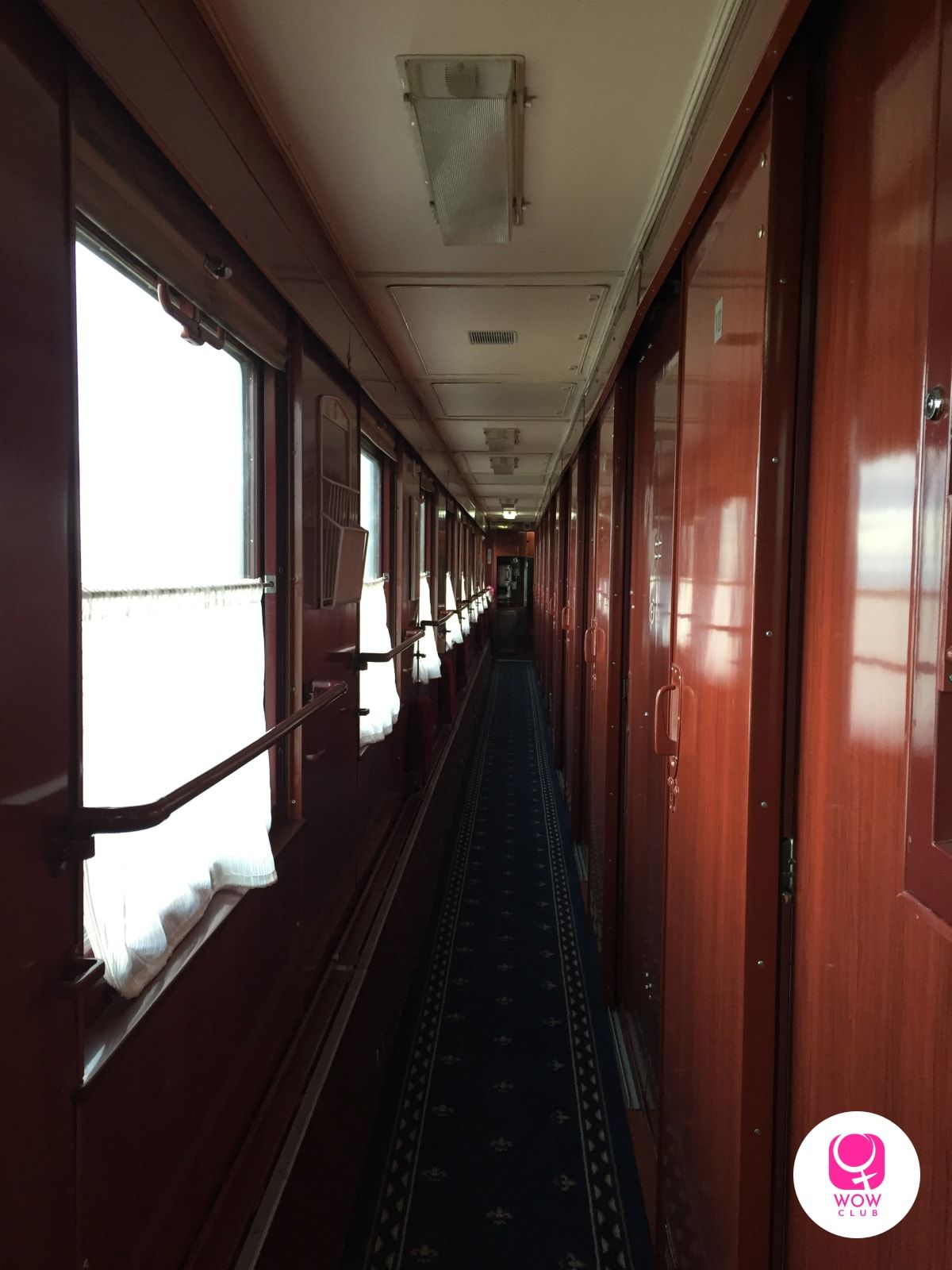 Important Information to know for the Trans-Siberian Journey:
Visa
If you are planning to ride on the Trans-Siberian, it is recommended that you carry Russian Visa, Mongolian Visa (For Trans-Mongolian route), and Chinese Visa (For Trans-Manchurian route). For all these visas, it is mandatory that you have at least one blank page and that your passport is valid for a minimum of six months from the date of travel. While the process takes less than 10 days, it is essential that you apply 30-45 days in advance.
Currency
The currency along the Trans-Siberian ride changes from Russian Ruble to Mongolian Tugrik to Chinese Yuan. While there are a lot of ATM's along the way and at the stations for you to exchange, it is recommended that you carry enough local currency during your journey. There is nothing more stressful than disappearing off into the darkness at a remote station in search of an ATM knowing you have 3 minutes before the train moves on.
How to Get there?
The best way to get to Russia directly is by Aeroflot from Delhi. Etihad also flies to Russia via Abu Dhabi.
If you are already in UK or Europe, It's easy to travel from London/Paris/Amsterdam to Moscow by train - If you wish to go overland to the Far East.
When to go?
You can travel on the Trans-Siberian all year round. Naturally, the summer months from May to September have the best weather and the longest daylight hours so are the most popular.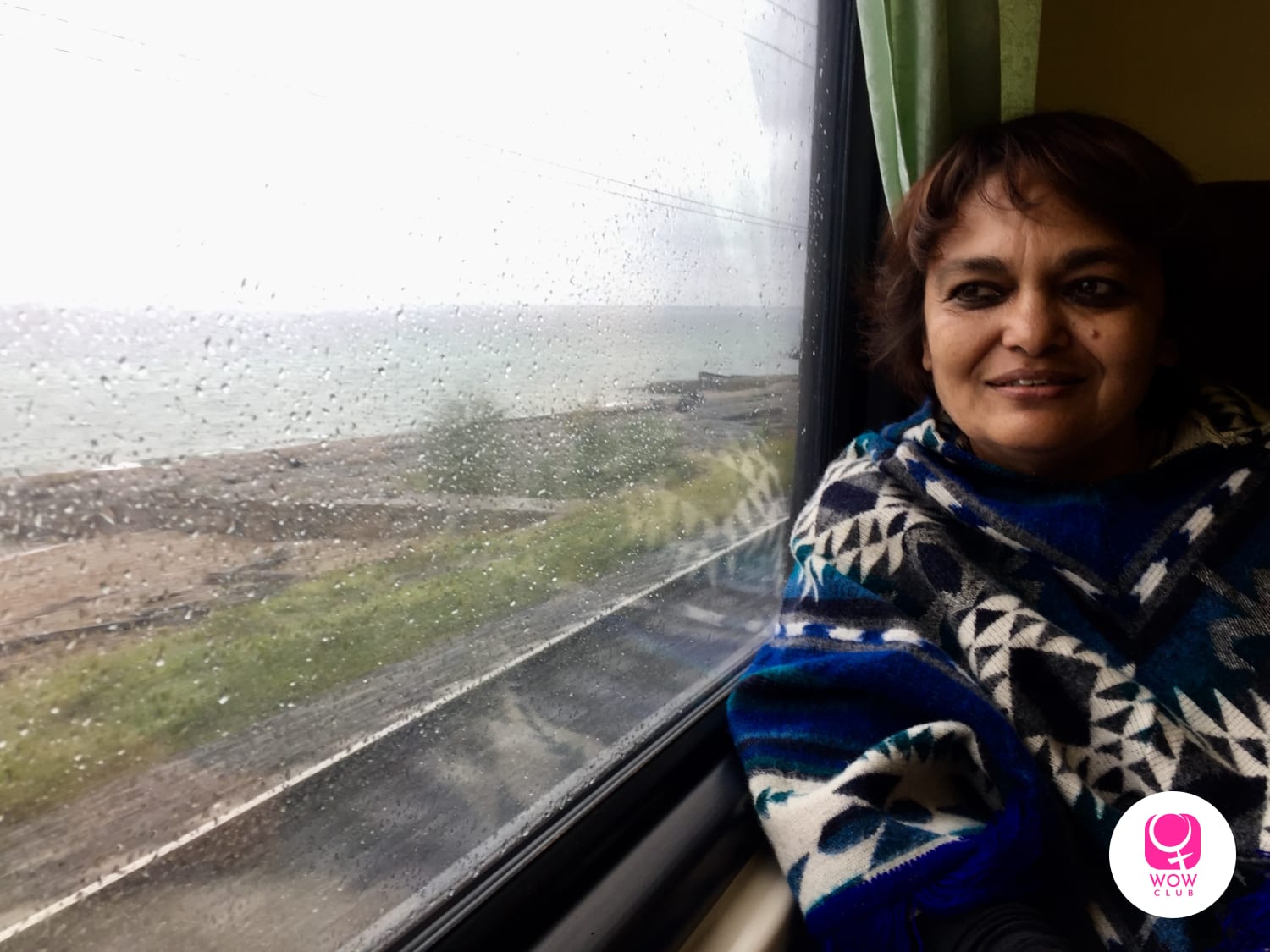 Is travelling eastbound better or westbound?
You can travel the Trans-Siberian Railway either eastbound or westbound, it's up to you, although eastbound tends to be more popular among tourists, perhaps because most of the westerners go out by rail from their local stations and fly back home from the end destination.
Is it Safe?
Yes, the Trans-Siberian is perfectly safe, even for families or solo females.  It's the way Russian families and women travel, after all.
In addition to the normal lock on the compartment door, the 1st & 2nd class compartments have a security latch which stops the door opening more than an inch or two, and which cannot be released from outside even with a staff key.
There's also a safe place for your bags at night - if you have a bottom bunk, there is a metal box underneath the bunk which you can only get to by lifting up the bunk.  In other words, for anyone to get to your bags, they will have to shift you off your bunk first!
Your carriage attendants (Provodnitsa) may also lock the access doors at each end of the corridor at night to prevent intruders.
Men and women share the same compartments, but on some routes you can now ask for a ladies-only compartment.  If you're a woman travelling alone and do happen to find yourself sharing with men who make you uncomfortable, ask the carriage attendants if they can move you to another compartment and they normally will, without too much problem.
So don't worry, you'll be safe and snug.
Which time-zone do the trains follow?
Russian trains used to run according to Moscow time whilst in Russia, even if local time was 7 hours ahead of Moscow.  However,  RZD Russian Railways ended this century-old practice from August 2018 and now use local time in all their timetables and booking systems.
What to expect in the train?
All the main Trans-Siberian trains have a restaurant car, a Russian one when in Russia, a Mongolian one in Mongolia and a Chinese one in China. Russian train food doesn't have the best reputation, and while the Trans-Siberian isn't a gourmet journey, the food served in the dining car is generally good and not expensive. Most trains have beer, soft drinks and mineral water available.
Trains are warm and cosy. The trains are always kept warm with the help of boilers which are installed at the right side of every entrance in each compartments. The boilers are operated by lighting coals and this helps to control the temperature in the compartment.
On the trains the attenders or Provodnitsa as they are known in Russia is in charge of keeping everyone in check, the place clean, the heater stoked up with coal and making sure you are awake in time for your stop.
Some of the train halts are very short–a minute or two. They do not allow the passengers to get down at every station and the compartments are kept locked by them. Ask the Provodnitsa for the timings before getting off the train. Don't trust the timetable as the train may shorten stops to make up time.
There's no internet connection - Get ready for some Digital Detox.
The compartments, corridor and restaurants are all non-smoking zones.  But if you're a smoker, don't worry - You can grab a smoke in the vestibules between the cars or on station platforms.
The Trans-Siberian Railway is a regular railway, a means of transport vital to the people living along it.  It's not run for tourists, so you won't find bar cars with pianos or deluxe suites with en suite showers (although the two tourist cruise trains - Golden Eagle cruise train & Lernidee cruise train - now operate on the Trans-Siberian from time to time)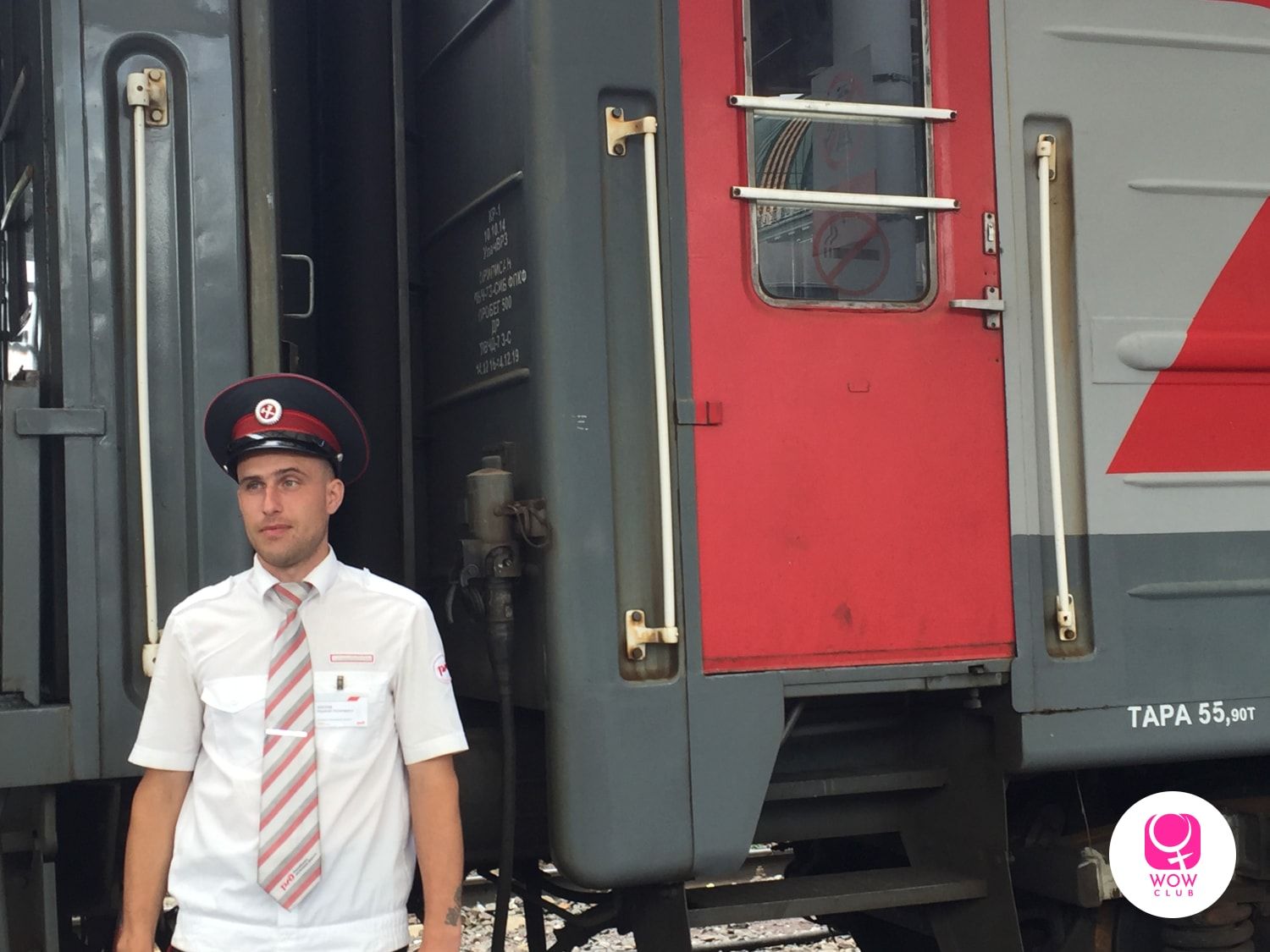 Top Trans-Siberian Travel Tips
Beware of Russians Bearing Vodka - While they may mean no harm, they can get you horribly drunk and the train ride isn't going to be fun after that!
Carry your favorite books. Some of our suggestions include The Great Railway Bazaar by Paul Theroux, Through Siberia by Accident by Dervla Murphy, The City of Heavenly Tranquility by Jasper Becker, and The Lost Country: Mongolia Revealed by Jasper Becker.
Charging points! There is just one per cabin and you will be sharing this with other folks as well. Be armed with those power banks.
They don't seem important when packing but a spoon, fork, pre-mixed coffee sachets, teabags, sugar and powdered milk are the most useful things you can have on the train and hard to find on platforms.
Showers are not available to second- and third-class ticket holders, so if you're not travelling in first class, it's best to bring wet wipes to freshen up from time to time. Toilets and washrooms are locked when trains pull up at stations.
It is better to carry snacks for oneself as few trains on those route might not have the dining facility and to make matters worse sometimes the trains reach the stations at very odd hours at night leaving no choice for food from outside.Also it is advisable for travelers to travel light in this rail journey as the compartments do not have enough space for luggage.
Though Russia is a safe country to explore but the train journey could be really boring if your co-passengers do not match with your level of thinking. And of course language is a barrier in the country so to make the trip exciting we suggest you travel in a group.
Hope this guide on how to ride in Trans-Siberian railway helps. Happy Wandering :)