No matter how many Nat Geo documentaries you've watched, nothing quite prepares you for the thrill of seeing real untamed animals in the wild. The best way to experience Kenya's incredibly diverse wildlife is to take a safari – you actually get to journey across vast savannah plains without any fences between you and the animals. And that is the very essence of a safari.  For any wild life enthusiast wanting to spot the Big Five – lion, buffalo, leopard, rhino and African elephant – in their natural habitat, Kenya's extraordinary national parks are a must-visit.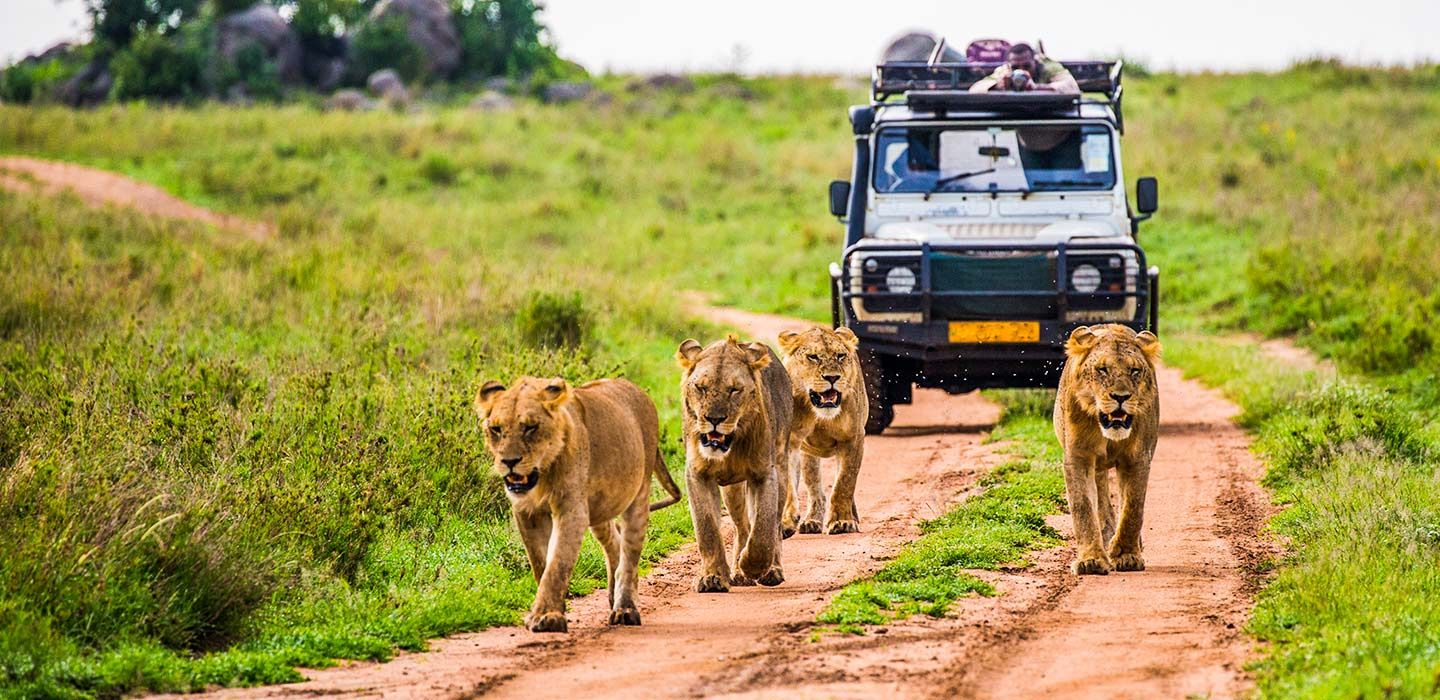 Our blog will update you - not only about the places to visit in Kenya but highlight the BEST places for a solo woman safari along with few lodge recommendations. Choosing the right hotel goes a long way in bringing about that perfect safari. In fact they go hand in hand because the better lodges have their own team of trackers and guides that are crucial when you are doing a bush holiday.
WOW PRO TIP: Kenya is Hemingway's Africa, hoisted 6,500 feet into the sky over the equator - If you are planning a safari, the best time to visit Kenya is from July to October. Never plan a trip to Kenya in April and May because this is the season for long heavy rains.
Contents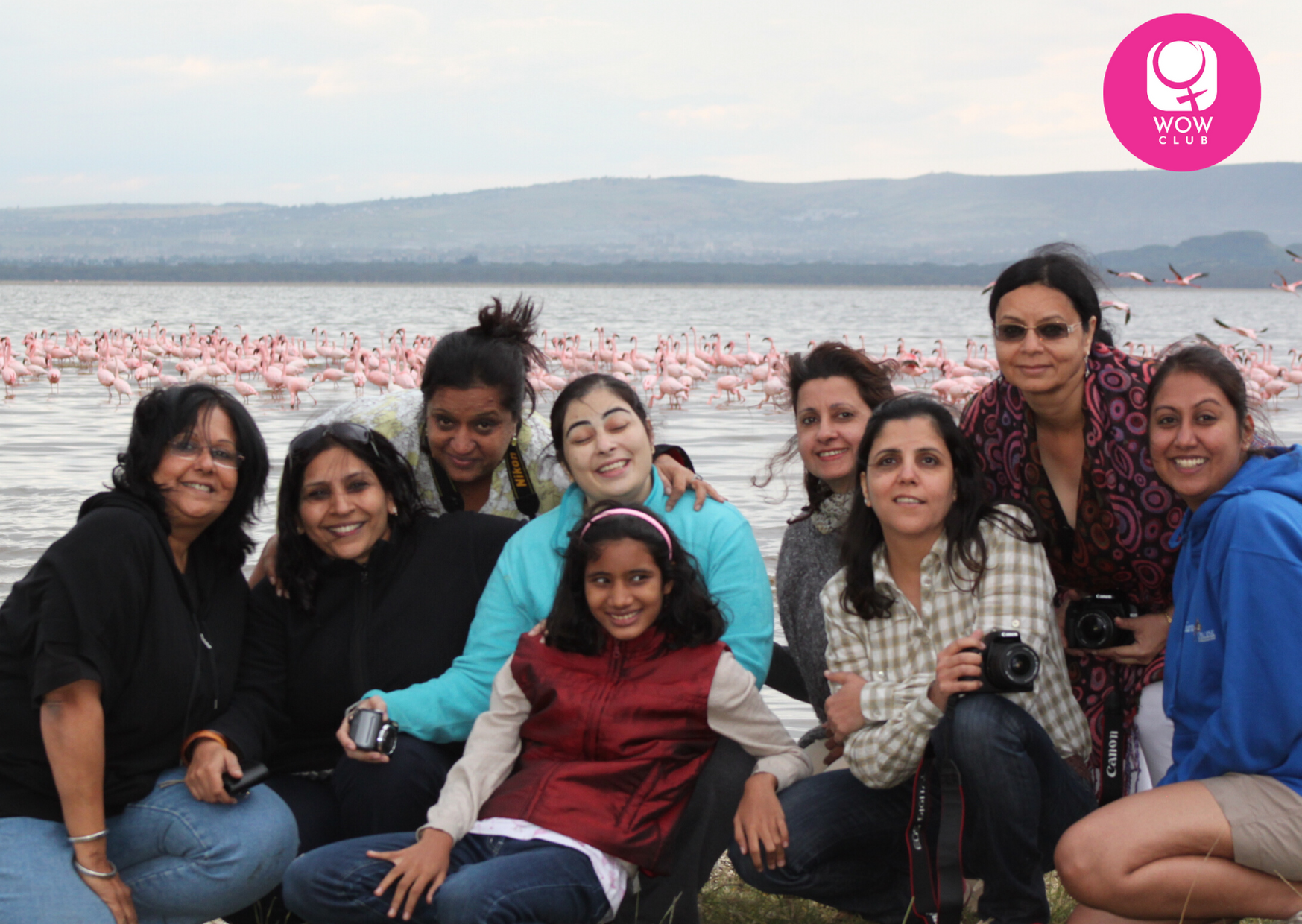 How to plan a Safari in Kenya. When to go?
Fully ensure and double check your travel arrangements in Kenya by booking with a travel company that has reliable vehicles for the long hours on bumpy roads. Remember that a safari is not just a travel holiday - there are permissions to be taken, bookings to be made and bush flights to be booked, so check all details minutely before you land up in Kenya.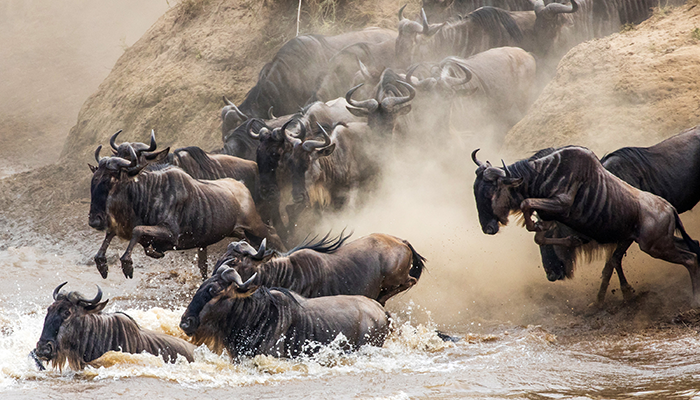 Also firm up on the purpose of your visit to Kenya. If its during the Great Migration, when the wildebeest herds cross the Mara River, then you need to be planning for late July and early August. Do remember that this is a natural phenomenon, which is not 100% predictable. But you will see a high concentration of animals - Kenya never disappoints. Just don't going during the rains.
Where to spot the Big Five?
Whether it's your first safari or not, the mission to track the Big Five is one of the most thrilling adventures you will ever have! The suspense and anticipation as you drive for many hours on the dirt tracks is one of the the highlights of your safari in Kenya. You could come across a Dung Beetle, Giant African Moth, Night Jar or a Bush Baby along the way - Africa is full of little surprises too!
Masai Mara National Reserve - Big 5
No prizes for guessing that the Masai Mara National Reserve is the most popular place to spot the Big 5. Getting here from Nairobi is a breeze as you can either travel by road or take a flight directly into the great wilderness of the Mara. The Mara River region is located in the Rift Valley where the iconic far reaching views across the savannah make it relatively easier to spot the animals. You could spot the big cats resting in the shade of a lone Giant Sequoia tree or out stalking the millions of migrating wildebeest and zebra that arrive on the land between July and September.
One of earth's most spectacular wildlife events takes place annually at the Mara River crossing where nature decides who lives and who does not to see the next season. This is the Great Migration - millions of wildebeest and zebra follow the migratory route through the Serengeti and Masai Mara ecosystems. Along the banks of the Mara River animals queue up to take the final plunge with the hope of finding greener pastures. But some of them may not get to the other side because starving crocodiles are patiently waiting to kill and devour.  The harsh spectacle unfolds before your eyes.  This is one of nature's most poignant struggles, played out in front of you and it is something that will remain with you for ever.  If you wish to experience this, it requires patience and good tracking and be prepared to be on the road, for maybe the entire day.
WOW PRO TIP: You can also experience the enormous scale of the Great Migration by air. Hot Air balloon flights at the Mara are rather popular and get booked way in advance. The cost is anywhere between 400 and 500 USD per head and that includes a champagne breakfast when you land.
Amboseli National Park - Big 5
Its Kenya's second most popular national park after the Masai Mara.  Amboseli National Park - famous for the dramatic views of Mount Kilimanjaro, the highest free standing mountain in the world and Africa's highest peak. Amboseli is also famous for its large herds of elephants, along with other species and of course great chances to spot the Big 5. Good for bird watching too.
Lake Nakuru National Park - Big 5
If you have never seen a rhino in the wild, Lake Nakuru National Park is the place to go.  Black rhinos are solitary browsers and can often be seen deep in the woodlands, while good numbers of white rhino graze along the shorelines.  Set against a backdrop of pink flamingos, it makes for some amazing photo captures.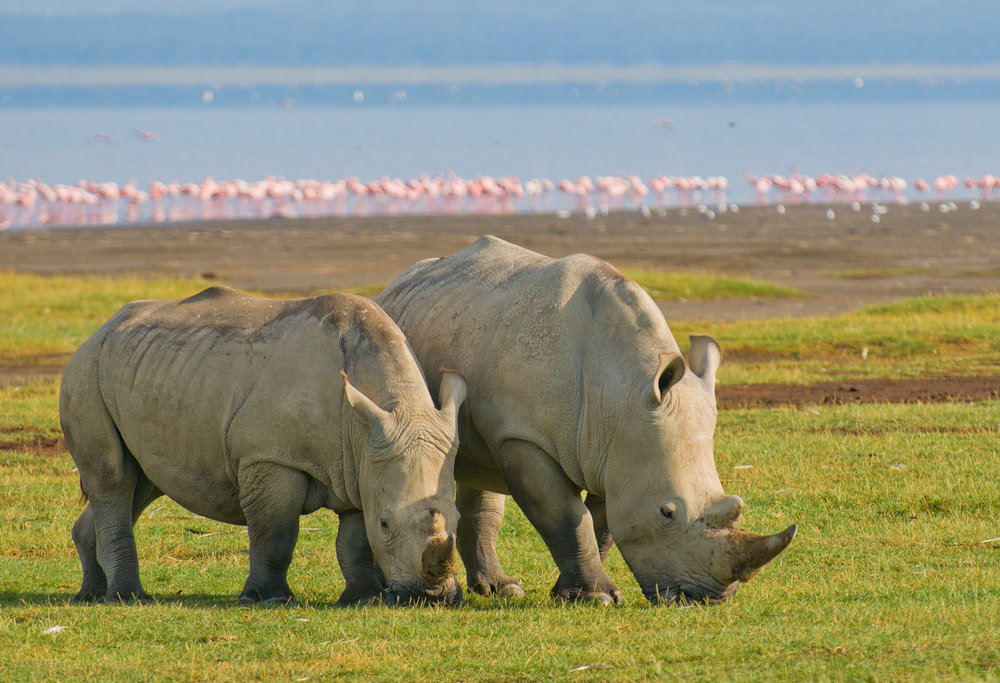 When conditions are just right, over a million lesser and greater flamingos feed around Lake Nakuru's shallow alkaline waters.  So you can imagine the amount of pink! Though the park may not feel exactly as wild as the other reserves in Kenya, but it is a year round destination and chances of spotting giraffe, lion, leopard, hippo and waterbuck are high. You get a brownie point if you manage to spot Lake Nakuru's tree climbing lion - maybe you will catch it cat napping on a tree branch!
6 Days- A perfect Kenya safari :
Day 1| Arrive at Jomo Kenyatta International Airport, Nairobi. Do what we did - take the 'small plane flight' from the tiny Wilson airport to land up straight into bush country! (think Robert Redford and Meryl  Streep in Out of Africa, landing on remote airstrips, surrounded by giraffes and zebra) Honestly its something out of the world!
Day 2| Ride in the wild- Game drives may last from a couple of hours to the whole day, with a picnic breakfast and lunch.  The Mara is famous for its black maned lion and you have good chances of spotting them during your game drive, also the leopard, cheetah and hyena.  
Day 3| Hills, Volcanoes and lakes- Get ready for a long drive through the wildest regions of Kenya, where you pass through the Cherangini hills to reach Lake Naivasha National Park.  When you spot the hues of yellow fever trees you know you have reached your destination. Black and white rhino, waterbuck, buffalos, tree climbing lions and giraffes are some of the animals you can spot. Also take a boat ride on Lake Naivasha and get up real close to flamingos, hippos and fish eagles.
Day 4 | Aberdare region- Located in Kenya's Central Highlands, the Aberdare region is strikingly different from the open savannah country that you have so far experienced.  Dense rainforests and a moorland plateau set the change in your itinerary and there are some rare species that you can spot during your drives - the shy bongo antelope, Colobus monkey and black leopard. (its cooler too).
Day 5 | Aberdare to the Ark- The Solio Game Reserve is a privately run ranch strategically located in the midst of Mount Kenya and the Aberdare mountains. Apart from being Kenya's oldest rhino sanctuary, its an important breeding centre for black rhinos, many of those you spot grazing around, have been born here. The final stop for the day is at the Ark  - it overlooks a floodlit waterhole and salt lick that attracts nocturnal visitors. The Lodge staff on night duty will buzz your room if there is a great sighting at the waterhole. This is a magical corner of Africa - Worth it.
Day 6 | Departure-  You have the choice of heading home or extending your safari to take in Uganda, but that is yet another story! Try to plan your flights in such a way that you can make a quick visit to the Giraffe Centre in Nairobi.
WOW PRO TIP: What is a Sundowner? Simply means 'happy hour' during sunset over the African Bush.  A selection of drinks, cocktails and yummy snacks are served against the backdrop of the African Bush.  Just sit back and relax and take in the natural beauty  - listen and watch the animals of the  savanna. Unforgettable!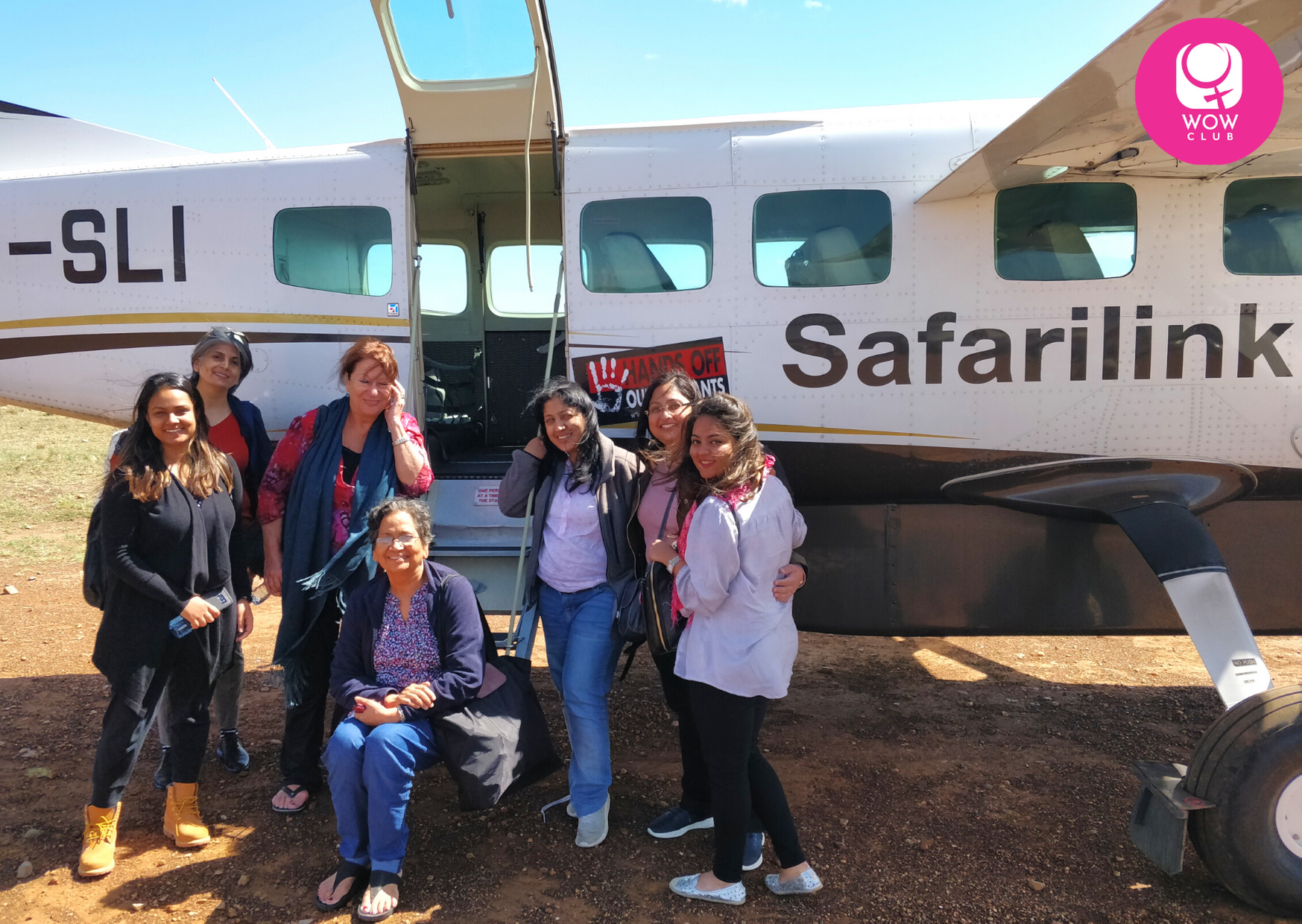 Iconic Kenya Experiences:
Even if it's just for a night, plan to splurge on an unforgettable stay at the fabulous Mount Kenya Safari Club at Nanyuki. Directly straddling the equator, the hotels sits on the slopes of Mount Kenya and is set in 100 acres of lawns, streams and gardens. What makes it even more special is an onsite animal orphanage, the hotel's two restaurants with views of Mount Kenya and a loving staff that lights up the fireplace in your room each evening. You know you have arrived somewhere when you see the photographs of famous guests who have checked in here -  Winston Churchill, Bing Crosby, Ernest Hemingway and  Steve McQueen. We also checked in and felt like royalty!
Resembling and named after Noah's Ark, it makes for an unusual experience. The Ark Lodge at Aberdare National Park comprises three decks from which comfortable lounges provide a vantage location for wildlife to be spotted, specially the nocturnal ones that come to the Lodge's floodlit waterhole at night. Rooms are tiny though, so best not to bring in huge bulky suitcases. A small over nighter or back back will do. You can leave the bulky stuff at the Aberdare Country Club for safe keeping. (both the Lodges are run by the same people) Keep a look out for dancing peacocks at the Aberdare Country, they are in abundance here.
The Giraffe Manor is one of Nairobi's most iconic buildings. The historic manor house dates back to the 1930s when Europeans flocked to East Africa for their love of safaris. Staying here is on many people's dream wish lists - Where else in the world can you eat breakfast while a giraffe pokes her head inside the window to ask for a bite? Gorgeous but seriously expensive.  Unfortunately the Manor and its facilities are only meant for resident guests. Yes that is disappointing! Instead visit the Giraffe Centre which protects the endangered Rothschild's giraffe, a combination of serious conservation and fun activities.  You can hand feed or even kiss them from a raised wooden platform like thing.
WOW PRO TIP: Read the book Out of Africa Or watch the movie with the same title.  ''I had a farm in Africa, at the foot of the Ngong Hills. Up in the high air you breathed easily.. you wake up in the morning and think: Here I am, where I ought to be'' Out of Africa is the story of an unconventional woman and of a way of life that has vanished for ever.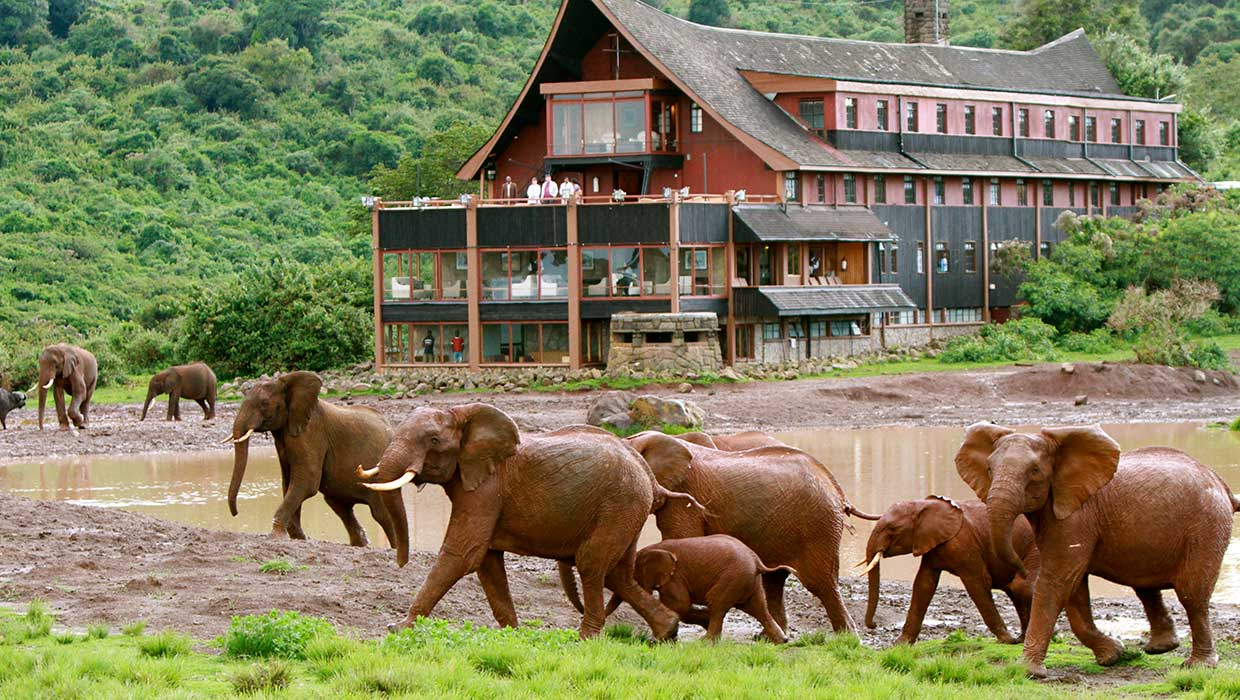 When to travel to Kenya?
If it is for the Great Migration, when the wildebeest herds cross the Mara River, then you need to be planning for late July and early August. Do remember that this is a natural phenomenon, which is not 100% predictable. But you will see a high concentration of animals - Kenya never disappoints during this time. Just don't going during the rains - so April and May is ruled out. And December is a great time for dedicated birders to visit Kenya.  
Kenya Weather: Gives you an idea what to expect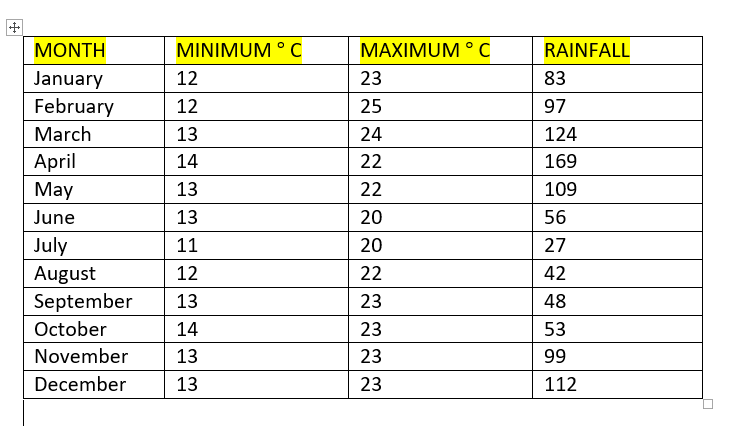 WOW PRO TIP: Good to remember these tips when you land up in Kenya - You will be uncomfortable without mosquito repellant, so carry it along.  . Have some light weight thermals handy for morning/evening game drives. All Lodges have torches and walkie talkies, so you are being taken care of. Do not wander into the bush or the grounds alone, specially after dark. Sometimes the power is switched off to save electricity. Be patient.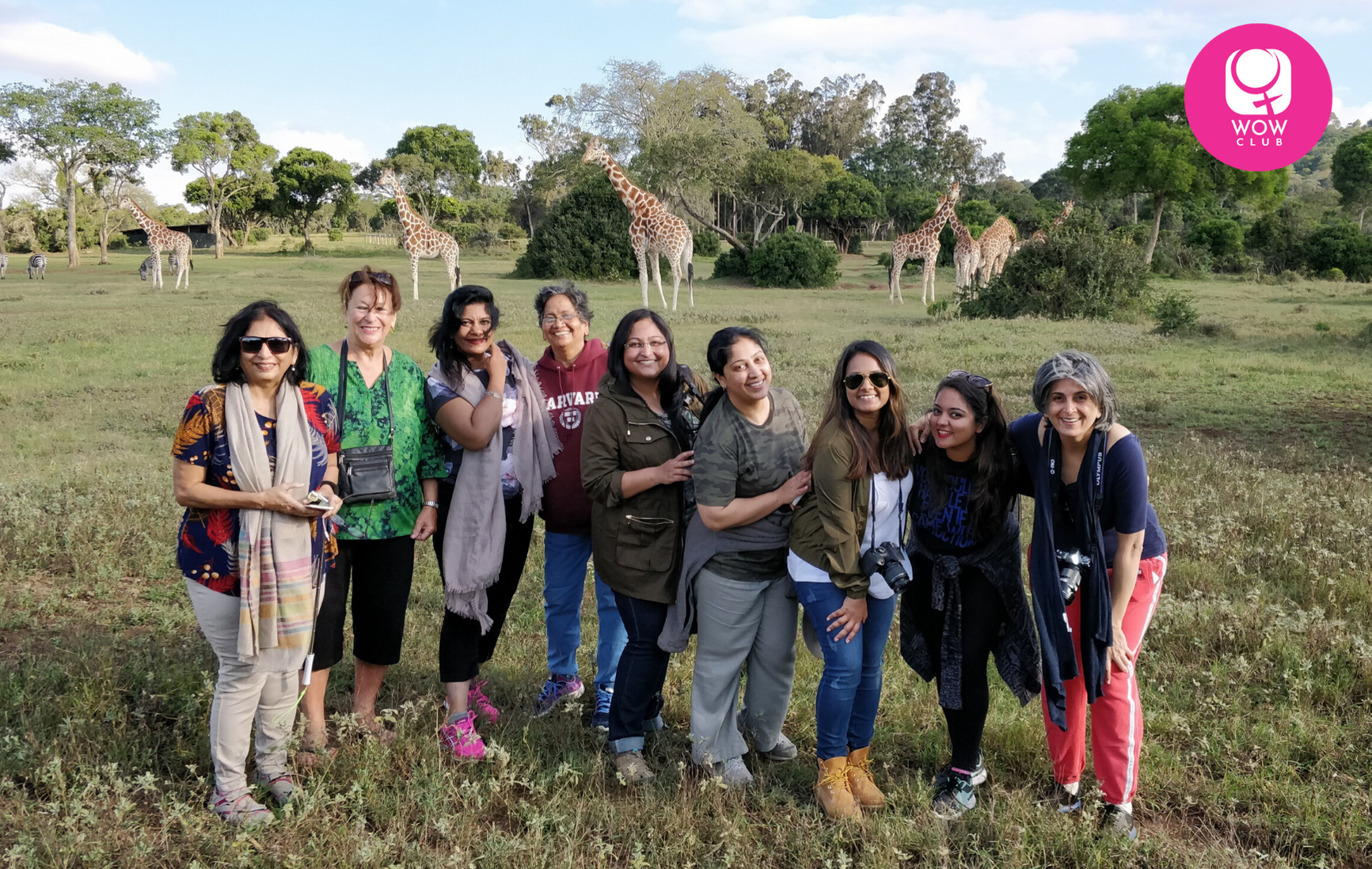 Top Places to visit in Kenya : a quick check list.
Masai Mara National Reserve- Main place to spot the big 5.  
Amboseli National Reserve- Views of Mount Kilimanjaro & herds of elephants.
Lake Nakuru National Park- Full of pink flamingos and rhinos.
Lamu Island- off the beaten track.
Lake Naivasha-  For birding and hippos.
Nairobi- The capital of Kenya - For Giraffe Manor & the Carnivore restaurant.
Mount Kenya National Park- A UNESCO site - Great for climbing & camping.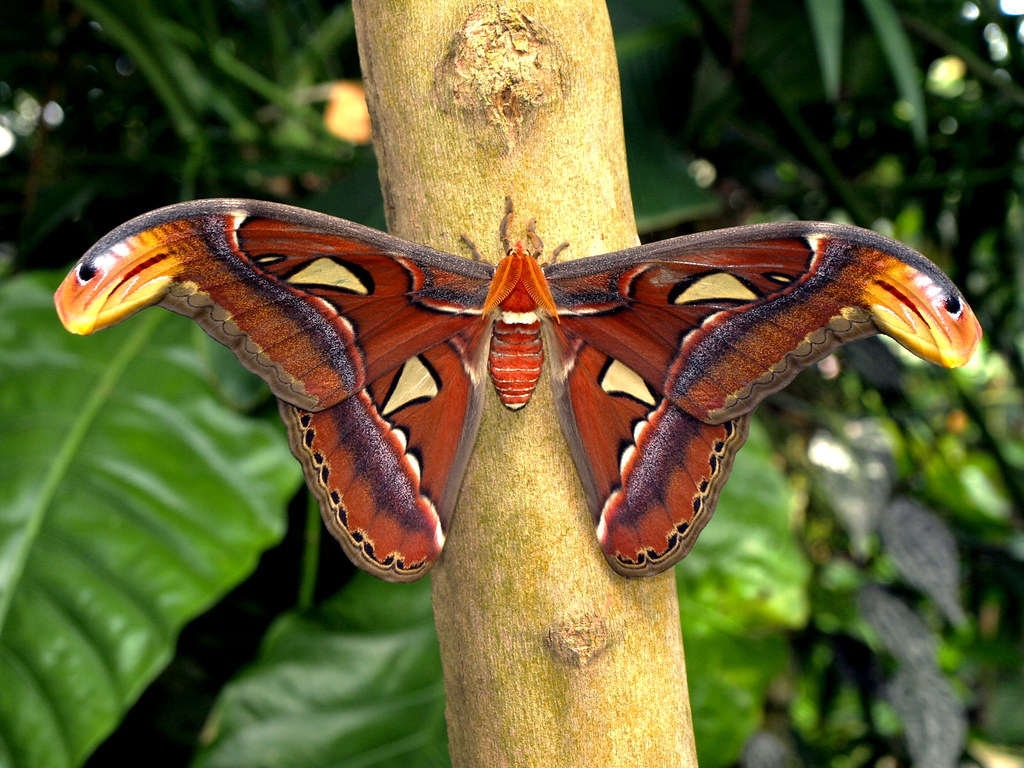 Important Health advice for Kenya
All travellers heading to Kenya are required to have a Yellow Fever Shot, so plan this well in advance. You can get the vaccine in private (costs more) and government clinics and hospitals. Do not forget to carry the Yellow coloured booklet with you when you head to the airport. Tuck it in with your passport in fact. This vaccine and certificate is valid for 10 years, so keep it safely and do not discard when you return.
Malaria, Hepatitis A and Typhoid are some of the other issues that you need to watch out for in Kenya. So do check with your doctor and take the shots in case they are needed. Some protective measures against mosquito bites include use of long sleeved shirts/dresses/kurtas and long pants. Use mosquito repellent when required.
Kenya on my mind. So what should I pack?
If you're traveling by small aircraft (which is likely), you're going to have a small luggage allowance, usually 15 Kgs per person, so pack light! Pack easily washable fabrics that do not need ironing: so you don't need to pack a set of clothes for every day. It's all about functional wear since the bush is not exactly for high fashion!  
Binoculars & Camera
Comfortable, lightweight, and casual clothes, muted colours, (khaki is a very 'bush' colour.
Hat, Sunglasses, Sunscreen
Insect repellent, personal toilet kit, medicines that you may need.
Torch & Comfortable shoes.
That Little Black Dress - in case you need a change after a day in the bush.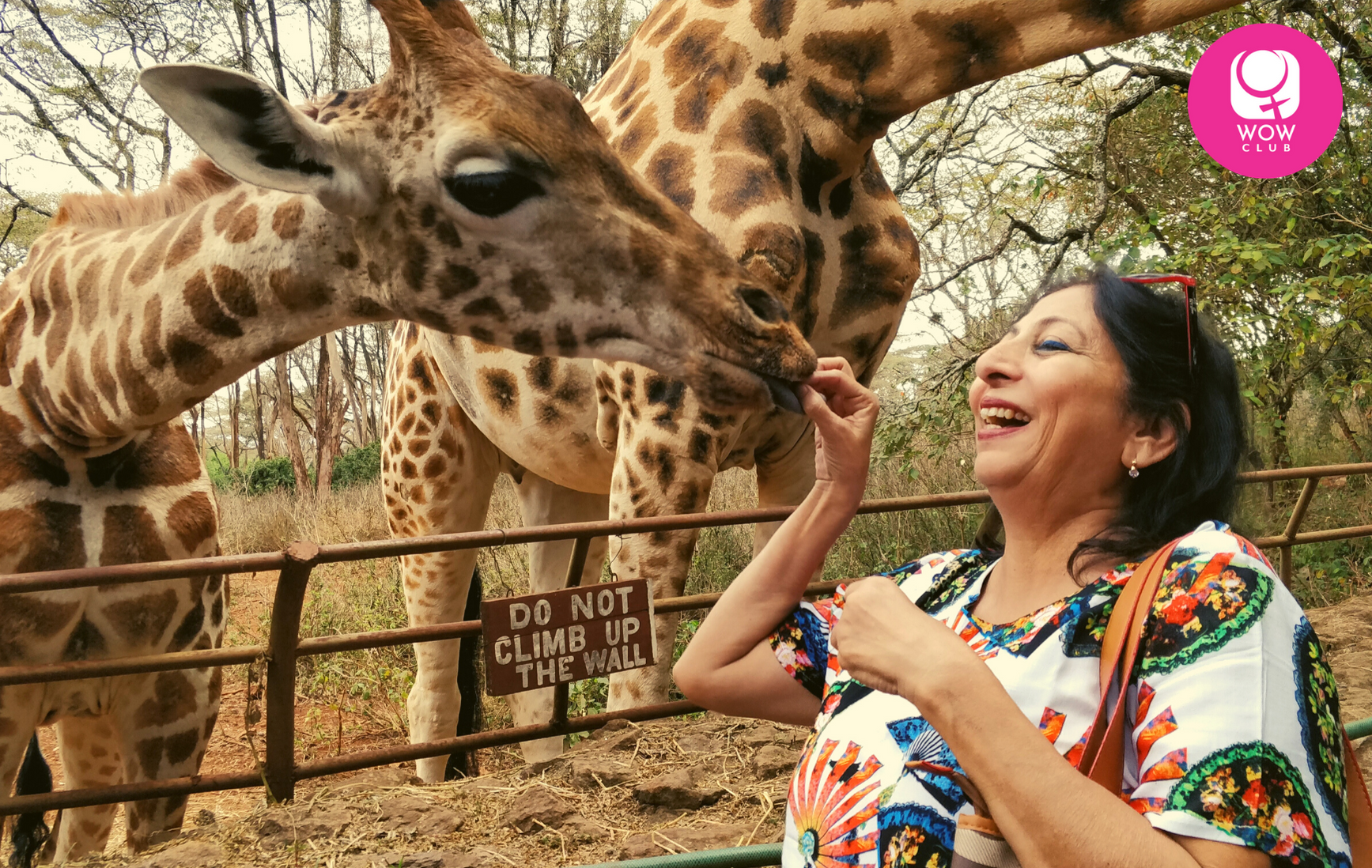 Hope our inputs and guidance come in useful for planning your safari in Kenya! When you are ready to go click here and let us know your travel dates and details.
Have a fabulous Safari :-)