The Monkey year festival at Hemis
Hemis monastery will be celebrating two important events in July, 2016 which promises to make Leh, Ladakh one of the must visit places during this time. Their yearly two-day festival dedicated to Lord Padmasambhava is extra special this year.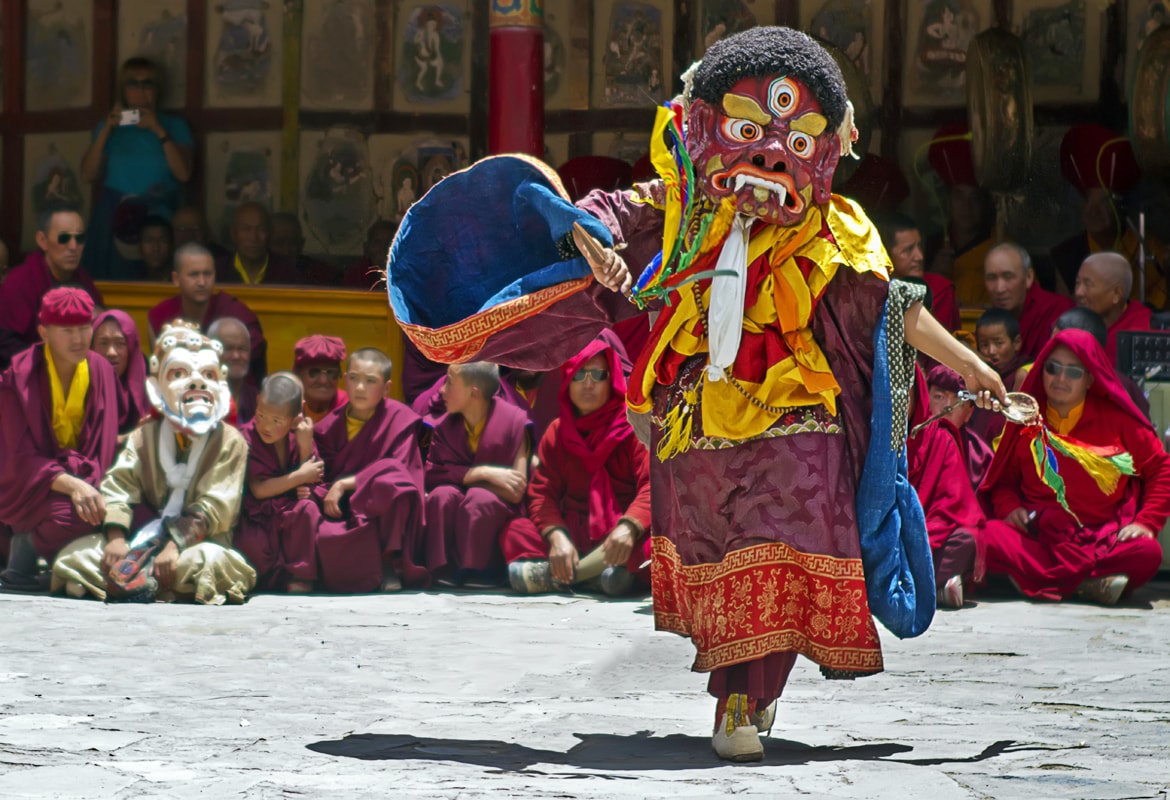 Cultural performance at the monastery
Buddha Shakyamuni predicted that Lord Padmasambhava was born on the 10
th
day of the fifth month of the Monkey year. 2016 being the monkey year makes the festival more important. The second event is the celebration of one thousand years of Buddhist yogi Naropa's visit. The festival titled Kumbh Mela of the Himalayas hopes to bring people from across the globe and provide them with an exciting and spiritual experience with dance, music and religious teachings.  This festival will in fact be an extension of the annual Hemis festival.
Festive performance
One of the things that travellers should look forward to is the 'Chams performance'.  Mystic mask performances by the lamas illustrate good prevailing over evil. The costumes are elaborate and bizarre, paired with brightly painted masks adds a feel to the entire performance. The movements are slow, expressions are flamboyant, so much that it might shock the audience. The music is beautifully punctuated by drums, cymbols and unwieldy trumpets.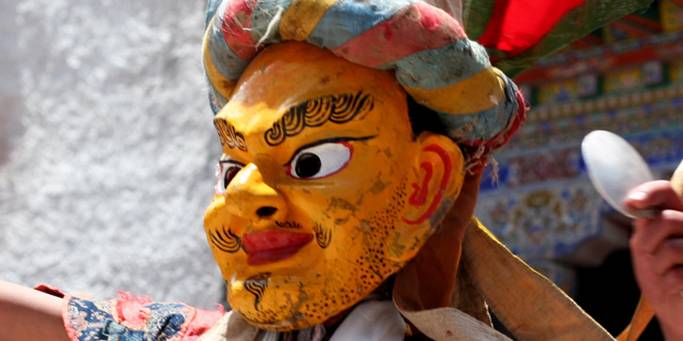 Mask performance during the previous Hemis festival
However, the most important part of this performance is the mask. These masked performance are known as Chams performance and are only performed by monks who perform tantric worship and in gompas (monasteries) that practice the Tantric Vajrayana teachings!