10 offbeat things to do as a tourist in NYC
Speakeasy-Hopping: For those unfamiliar, Speakeasy bars sprouted during the Prohibition-Era in America when small establishments existed off the grid in the most surprising places aka behind football stadiums or at the end of a bookcase and many other quirky places. Based on the same concept, one can find Speakeasies across the city where you pass through a coffee shop, or have to seek a code or password at the entrance, or in the alleyway of an electronic shop that lead you into a world of cocktails and alcohol. The cocktails in speakeasies are particularly interesting and if you like experimenting try asking for the bartender's choice! Some of the popular bars are Apotheke, Dear Irving and Bathtub Gin (where you see me sitting in a bathtub in the above picture!)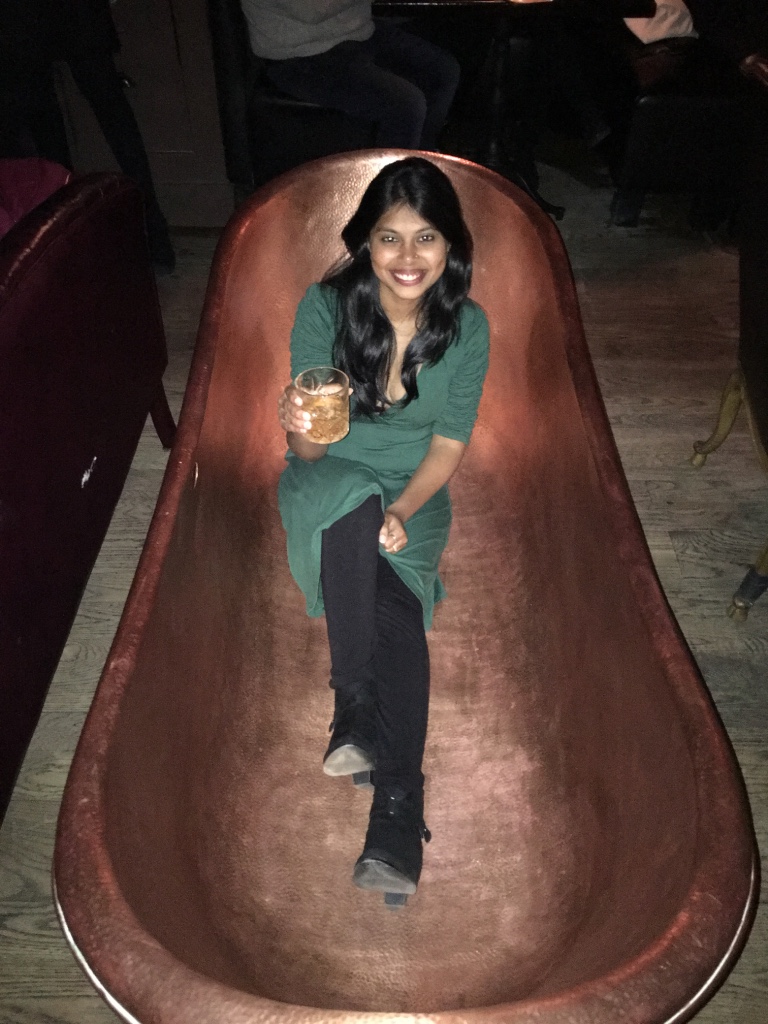 Museums beyond MOMA: New York has a lot of museums beyond MOMA and American Museum of Natural History. You will find museums focusing on different ethnicities including Rubin Museum of Art, Chinese, Jewish Museum. If this is not your calling, some of the following will spark some interest like Museum of Sex, Museum of Ice cream, Noguchi, Guggenheim, New York Transit, and Museum of Moving pictures.
Explore Brooklyn: Brooklyn bridge is a gateway into Brooklyn's art, architecture and landscape. Apart from the hipster neighborhood, Williamsburg, there are other areas like Gowanus, Dumbo, Brooklyn Heights, Crown Heights that have the most fun bars, cafes, and restaurants to explore. Brooklyn is also popular for their flea markets, farmer's markets, and local brews. Some of my favorites spots include Verazzona Bridge in Bay Ridge, Prospect Park (the Central Park of Brooklyn), Brooklyn Academy of Music for performances and movies, Barbes for local music, Threes Brewing for brewed beer, Buttermilk Channel for brunch, and most importantly pizzas in Dumbo.
Drink and do-what-you-want: New Yorkers can not only drink day and night but they can be geniuses at multitasking with a drink in hand. Whether it is drinking beer with yoga, paint night with drinks, watching The Drunk Shakespeare, or having a 7-course meal accompanied by wine in each course, the options are unlimited. Just think of something you like and google the activity with drinks, you will find an answer to your next-in-line hobby.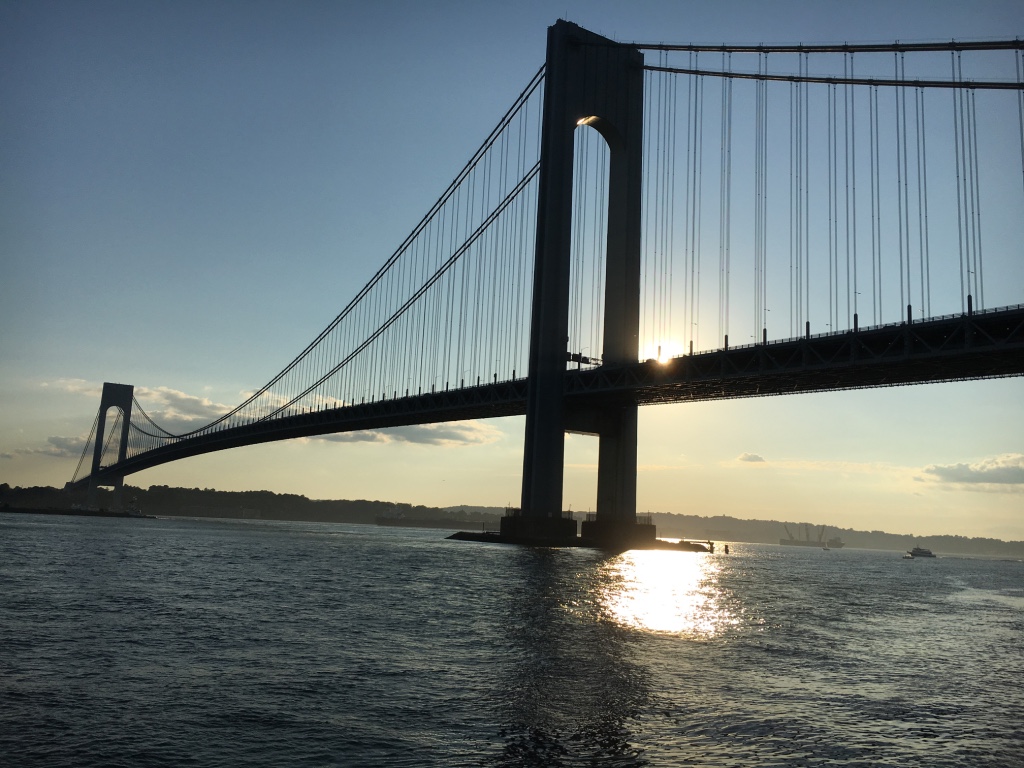 Immersive theatre: This is one of the coolest things I witnessed while staying in New York. There are two shows, Sleep No More and Then She Fell which are incredibly unique in their theatrical style. These two elaborate productions offer immersive story-telling where the audience and actors are interacting across different levels and different rooms in a building, and the story telling is unique to each participant as they witness different scenes of the story almost like scattered puzzle pieces that start forming an image as you bring them together. As a participant there is no way of telling which scene you will end up in, and sometimes you are even exchanging places as the actor.
Pick your own berry: Apple, Berry, and Pumpkin picking are a total rage if you are here at the right time. Each season has a different offering and one can gather a group of friends to indulge in a half day trip to the farm where you gather your own apple for example and have the farm produce delicious meals, desserts, and syrups from the juicy produce. Think apple pie, apple cider, fruit salads (need I say more!).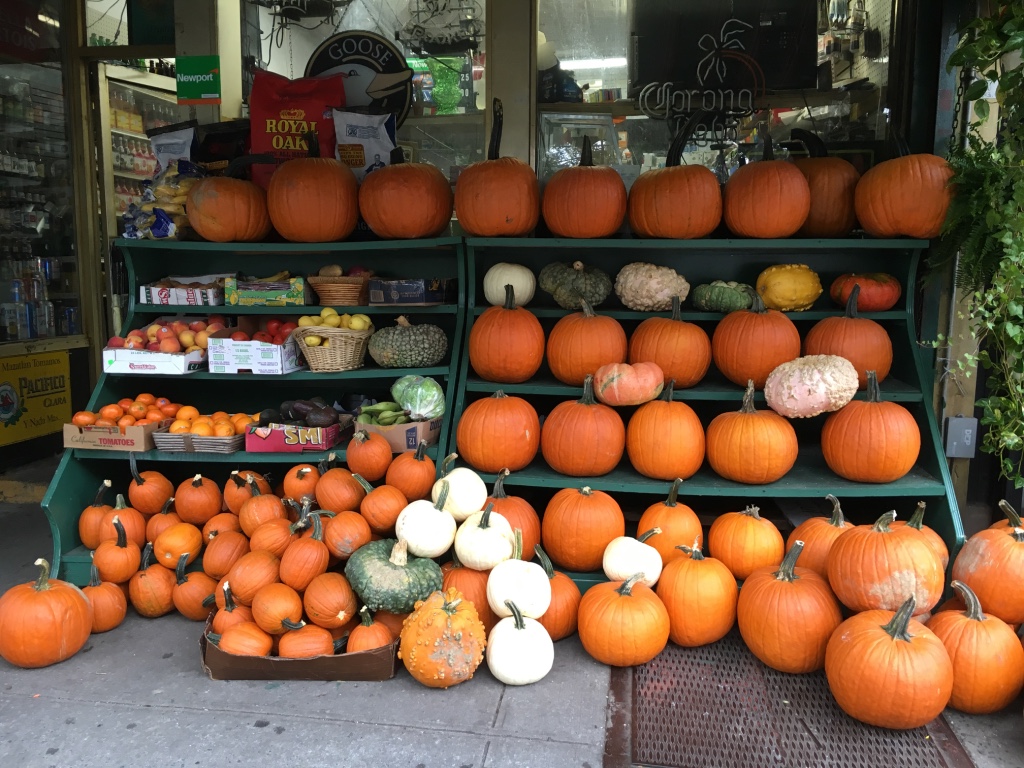 Thrift stores: Look past Loft, H&M, Banana Republic and Gap in New York as the city is filled with thrift and second-hand stores selling clothes, furniture, household goods that is a treasure hunt. Don't dismiss them before you explore a couple of stores and I promise you will end up with empty pockets. Neighborhoods like Chelsea and Soho among others have a great run of thrift stores where you will end up with some of the most stylish, vintage collection to your home and wardrobe.
Vegetarian/Vegan restaurants: New York can be a meat eater's paradise but there is absolutely no reason for Vegetarians and Vegans to be disappointed. The city has amazing restaurants like Beyond Sushi, abcV, Le Botaniste that are so creative with vegetables that it can almost convince people to convert. Non-Vegetarians, beware!
Street/Public Art: New York is a walking city; if one hasn't spent atleast 50% of their trip walking the streets of New York, then there hasn't been enough justice done to the city. New York walls are filled with interesting, eye-catching street art and graffiti and the streets are filled with looming public art and sculptures. The colors, shapes, images, perspectives are definitely worthy of one's attention. One cannot miss graffiti walking Dumbo and Williamsburg in Brooklyn, while downtown Manhattan is filled with public art. Even beyond, every part of the city has its own identity and art to speak for itself.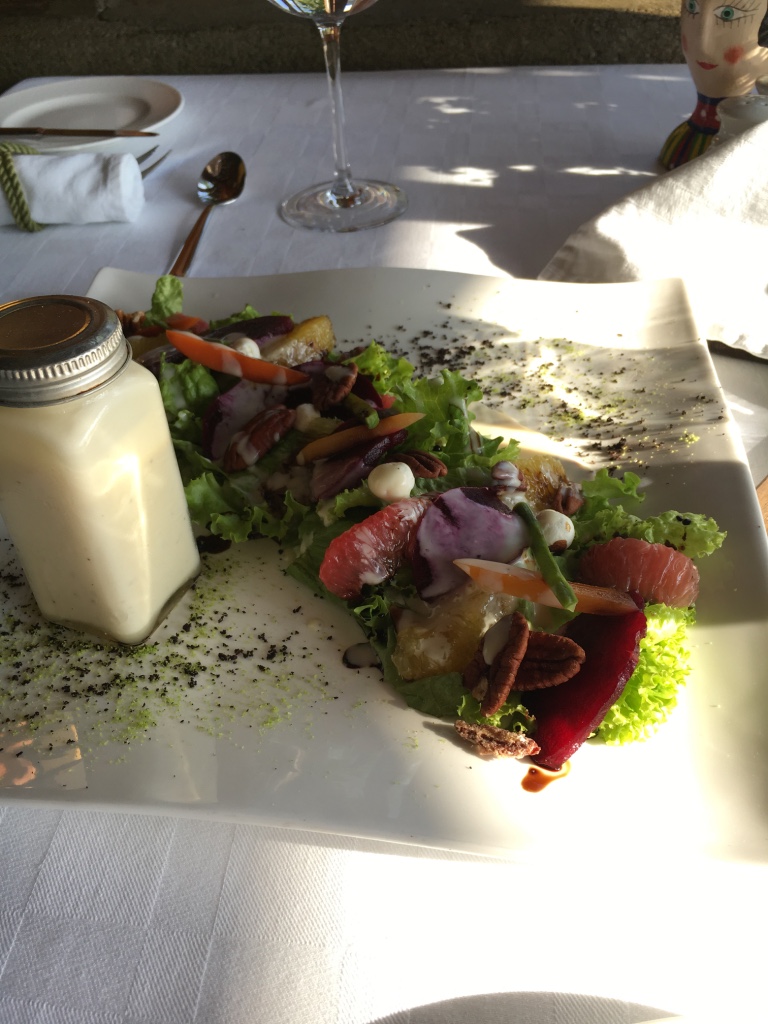 Head to other boroughs/islands: You can easily spend a day or two walking in other boroughs and islands like Queens, Bronx, Staten and Roosevelt Island. These offer such a different perspective of New York, far from the maddening crowd of Manhattan. For example, Queens is popular for its diversity and has some of the best Indian and Asian food in NY, while Roosevelt Island is a quick ferry ride that transports you to an island filled with greenery, stunning views of the Hudson, and some instagram-worthy pictures.
There is probably no other city in the world that is so vastly diverse, culturally rich and has everything to offer to everyone. So don't forget to put on a curious look and a exploratory hat for the city doesn't get tired of fascinating you.