One of the most visited countries in the world, France is a favorite with many. Be it the most visited cities of Paris, Cannes & Nice, or Bordeaux, hub of the famed wine-growing region for the world famous French wines or grand palaces like the Palace of Versailles, or beautiful lavender fields in Provence, France has it all!  
Contents
7 Perfect Days in France
Starting your journey from the capital city is always a good idea as it has the best connectivity of international flights and trains/buses to other cities. Begin your journey in France, by flying into Paris. Spend 2 days in Paris, a day exploring the Versailles Palace, fly into Nice on the 4th day, spend 2 days to discover Nice & Cannes, stop by Grasse, then drive through the scenic Cote d'azur on day 6 onto St. Tropez, and spend a day in this colorful town before you fly out.
Lets begin with Paris!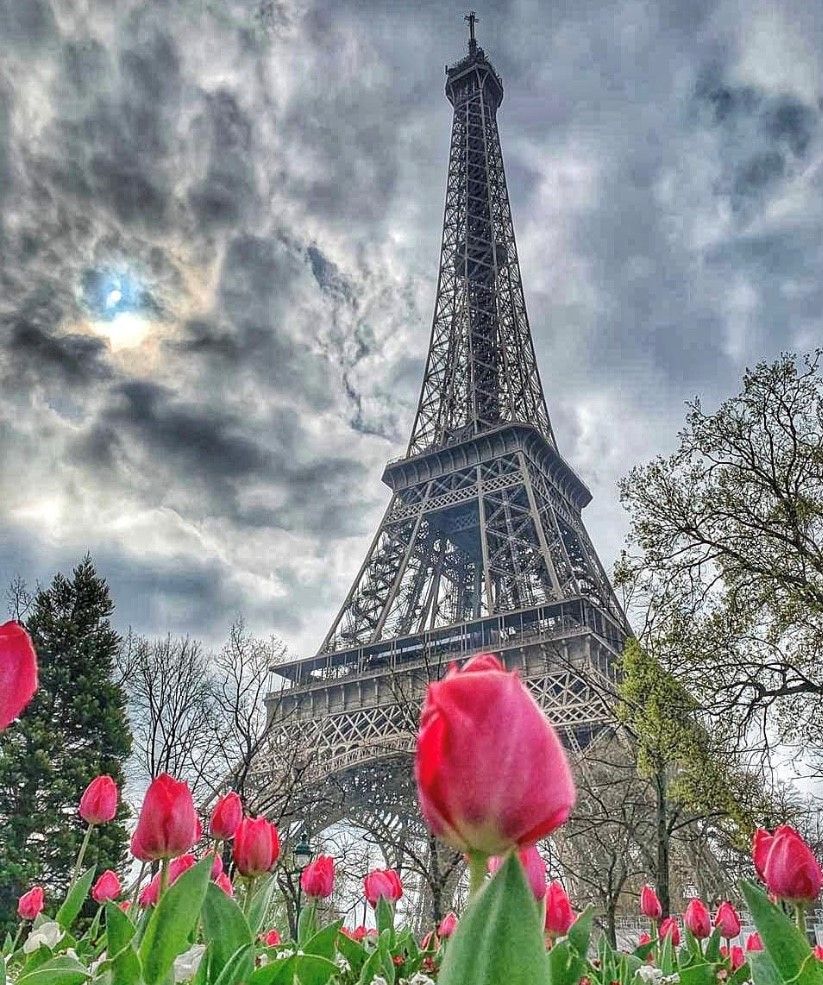 What should you NOT miss?  
Of course the Eiffel Tower, the Notre-Dame, the Louvre museum, the Sainte-Chapelle, the Seine river cruise at night to enjoy Paris all lit up while cruising along, and if you are still a kid at heart, then Disneyland Paris is for you.
Another must do is a visit to Montmarte - a great place to catch the artsy vibe of Paris & you could get your portrait done too by a local artist!
And when in Paris catch a cabaret! The best in town are Moulin Rouge & Lido; choose any one and make advance booking as it usually goes sold out on weekends.
What to binge on?
French cuisine is the one of the most relished cuisines in the world. And Paris is a food lover's dream come true!  Don't miss the french crepes in the local markets, macrons, french baguettes, and salted butter caramels at the Henri Le Roux!
How to get around in Paris?
Get onto to a hop on hop off bus with a 48 hour pass or just take a subway pass.
What's around Paris!
The Palace of Versailles is one of the largest and most opulent castles in the world. A fine example of 18th-century French architecture and art, it is one of the most visited attractions in France. You can take a train from Paris to Versailles or hire a taxi (17 kms). Just remember, it's closed on Mondays for public.
Some more places to explore around Paris are Giverny (1 hr) to visit Claude Monet's home and museum, Mont St Michael and St Malo (4 hrs) famous for its cider and crepes and here you must stay inside the walled City.
What's next? Nice & Cannes!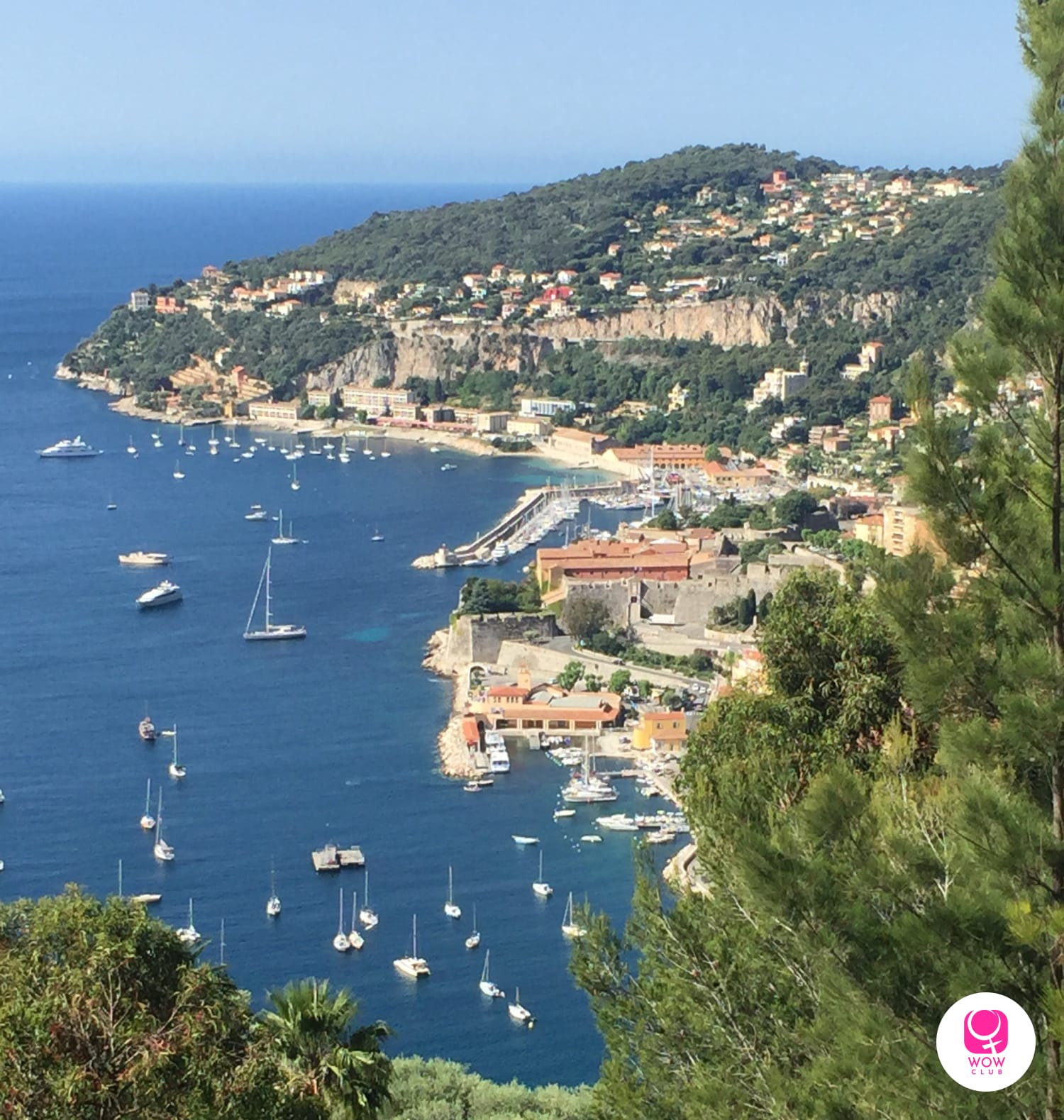 Cannes is the venue for the International Film Festival and it a favorite of the celebs world over. Its famous for it's Boulevard de la Croisette, sandy beaches, upmarket boutiques and palatial hotels. So, go window-shopping in Rue d'Antibes, or take a selfie at the Palais des Festivals, or shop at Marché Forville or just wander around Le Suquet. Best to explore Cannes on foot!
Nice has fantastic climate almost all around the year, fabulous beaches and beautiful coastline with mesmerizing views. Wondering what do in a day in Nice?
Your first stop of the day is to the Cours Saleya Market.
Breath in the sweet fragrance of the Marché aux Fleurs or Flower Market as you continue walking along Cours Saleya.
Next, tour the Nice Opera House then cut over to the the sea.
There is no need to brush off the sand as you walk up to the Promenade des Anglais.
Then head up to the Castle Hill (La Colline de Château).
Explore the old town.
Cannes to Nice is around 34 kms. Train tickets from start at €4.90 one-way for a Standard Class ticket if you book in Advance, however, if you're booking last-minute tickets on the day, the average price is usually around €7.68.
If you choose to hire a car and you are a perfume lover, then do stop by at the 'world's perfume capital' Grasse. Grasse is a quiet, pretty medieval village, conveniently located between Cannes and Nice, so a quick stop here is worth your while, if only to pick up a few bottles of perfume and stop to smell the lavender.
Points of Interest in the French Rivera
Église Saint-Jacques-le-Majeur de Nice on Rue du Jesus which was originally constructed in the 1600's by the Jesuits.
Cathédrale Sainte-Réparate on Place Rossetti is a Baroque cathedral, has a lovely alter and frescoes on the ceiling.
Palais Lascaris on Rue Droite is a seventeenth-century aristocratic building and now houses a musical instrument museum.
What more does South of France have to offer? Ah! Did we forget the breath-taking St. Tropez?
Onwards to St. Tropez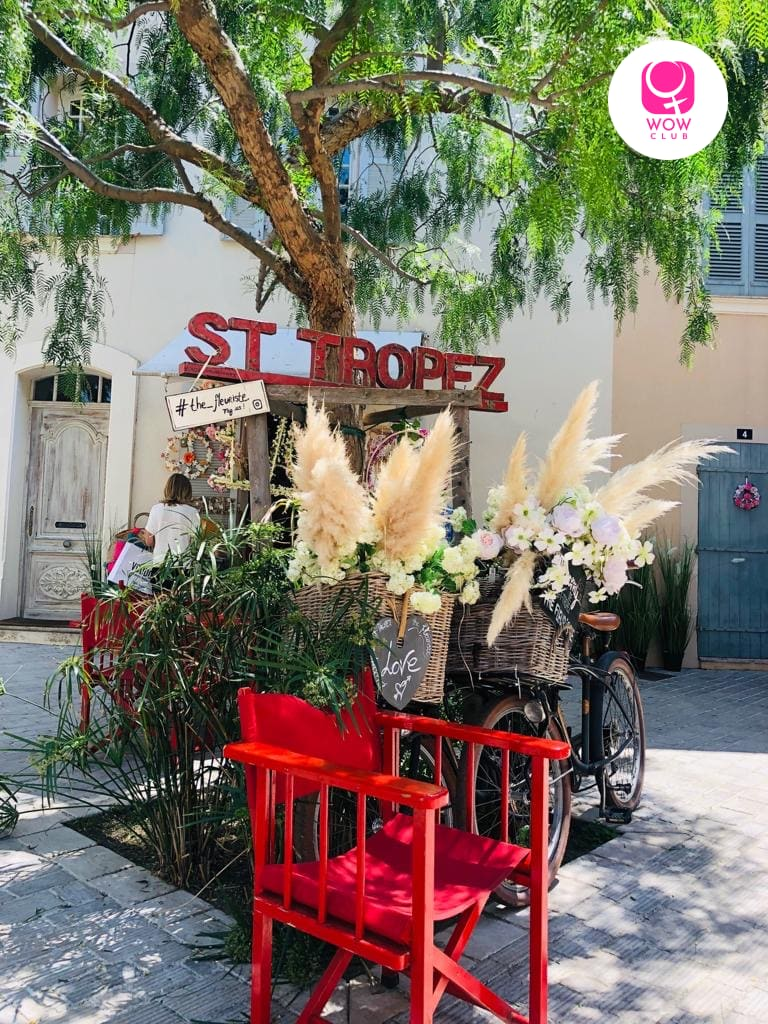 How do 24 hrs in St. Tropez look like?
Walk down the promenade of the Old Port
Relax on the beach
Take a boat tour or hire a boat
Enjoy the view while sipping on a cocktail
Check out Musee de l'Annonciade
Go up the Citadel
Take a walk at Place des Lices
Off-beat Interests
When in France, sip some wine & sniff some French Lavender!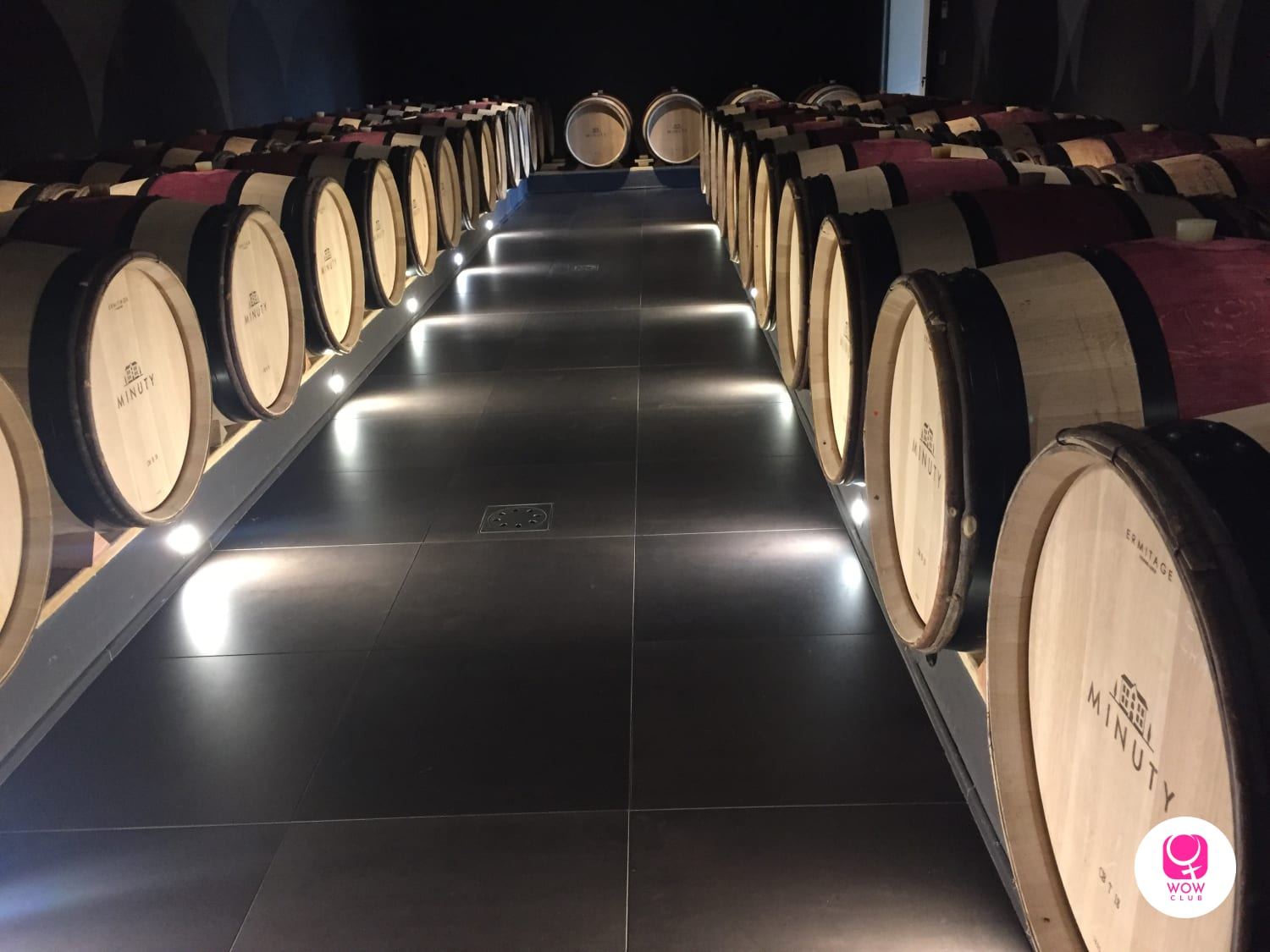 Bordeaux is the 'wine country', and is particularly famous for its wines of Saint Emilion. You must do a wine tour at Saint Emilion -  a quaint wine growing commune, with Roman ruins, cute shops and scrumptious food & fabulous wines!
The Wine Museum is worth a visit too, in case you have time at hand, after all you are in the world's wine capital.
A trip to Bordeaux would be actually unthinkable without trying the famous canelé, this local pastry from the 18th century has a soft, custard center with a thick, browned crust and can be spotted all over the city. They are great as gifts to take back home too as they have a decent shelf life.
Ever dreamt of running in the lavender fields in Provence? ;)
If yes, make sure you visit France the right time of the year. It has been said that lavender is the soul of Provence, and everywhere from Luberon to Aix to Roussillon you'll find gorgeous fields of the purple plant blooming in the summertime from June to August.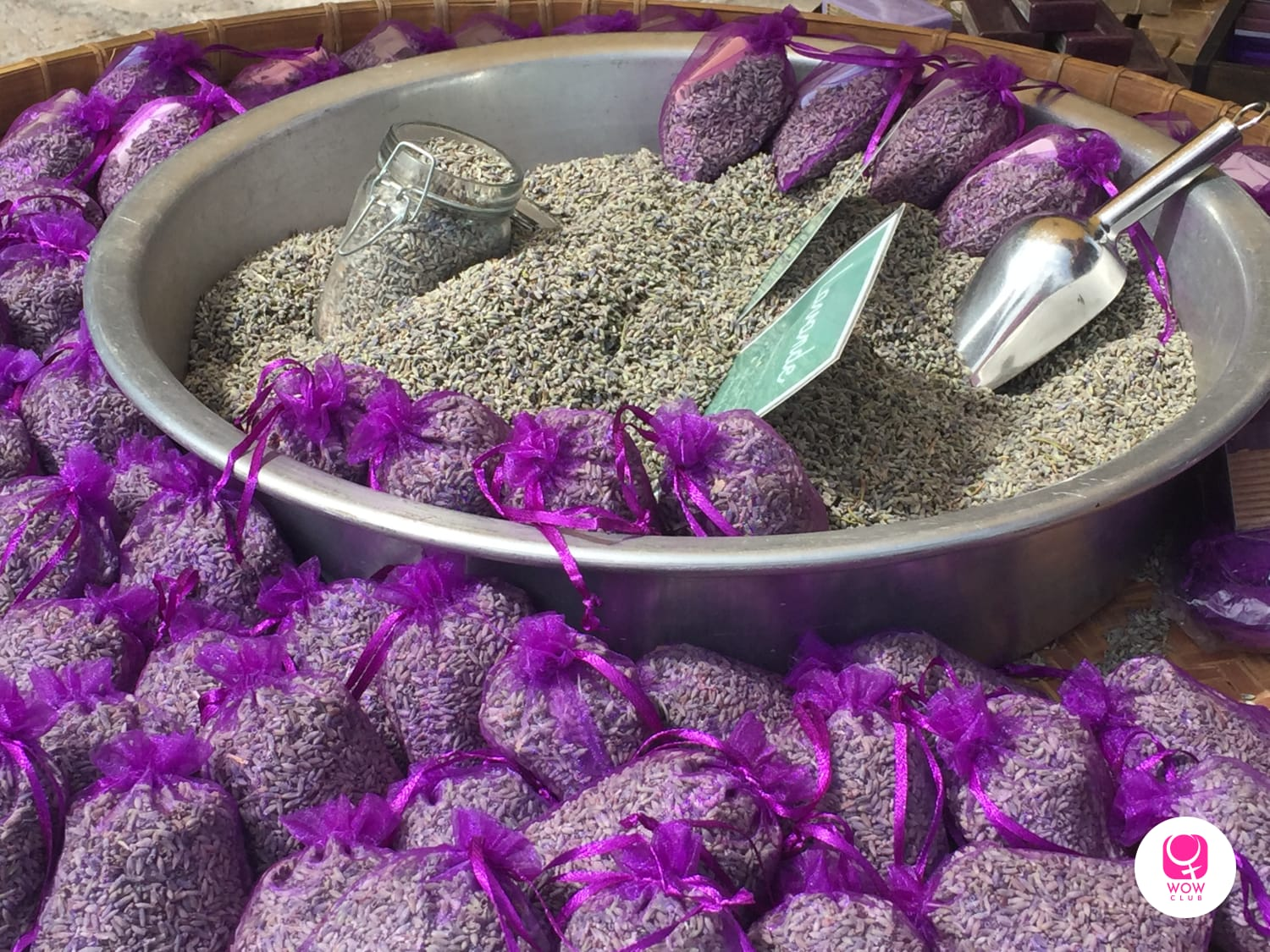 And where are the best lavender fields in Provence?
Valensole. Le Plateau de Valensole is known as one of the best places in Provence to see the lavender fields. It's also home to impressive historical sites, golden fields of sunflowers and charming French villages.
Apart from lavender fields, Provence has a lot more to offer!
It has the oldest city of France, Marseille & some of the most picturesque blockbuster A-list towns – Arles, Avignon, Aix-en-Provence that live up to their hype. And there is lot to shop too. Shopping in the Provencal markets for fresh produce and flowers is an essential experience.
What to buy? Of course, French Lavender, used for centuries as a cure-all, the "blue gold" is harvested and sent to distilleries to be used in aromatherapy oils, lotions, soaps and tinctures. The Savon de Marseille​, said by many to be the best soap in the world. Some sun-ripened apricots and shiny olives. And if you are a art lover, a few original artworks.
Travel Tips
1.Best time to visit France: May to August. There are 2 favorite seasons to visit Europe; either the summers to soak in the sun or during December to enjoy the Christmas cheer all around.
2. Currency: 'Euro' is the currency of France like in most Schengen states. You can carry a currency card apart from cash as it is safer and widely accepted in Europe.
3. Visa: A Schengen visa is required to visit France. Make sure you apply atleast a month before if you are planning to visit in the peak summer season.
4. Shopping: Paris is all about fashion and the best place to shop in France. You can either shop the luxury brands like Louis Vuitton, Gucci, Prada etc at The Champs-Élysées, which is one of the most famous shopping streets not only in Paris but in the world OR the city is full of unknown addresses in little alleyways, where you can refill your wardrobe at a small price OR you can just buy some souvenirs for family and friends from the following options:
French Soap Souvenir.
French Macarons from Laduree
Stamped Book from Shakespeare & Company.
French Chocolate Souvenir.
French Baguette Accessories.
Picasso Cubist Souvenirs.
French Candy Souvenirs.
Add On (Destinations)
When in South of France, make a short day trip to Monaco for either watching the Grand Prix held every May or try your luck at the casino in Monte Carlo.
You can enter Monaco with a valid Schengen visa.
Do you know? Monaco is the second smallest country in the world; only Vatican City is smaller. As such, Monaco is also the world's smallest monarchy (and principality to be exact).
What's a must do?  The Palace visit is a must, people queue up to watch the changing of the guard outside. Its nice to visit the Cathedral, where Prince Rainer & Grace Kelly are buried.
Best things to do in Monaco:
Tour the Palais du Prince
Visit the Monte Carlo Casino
Visit the Musée Oceanographique
Walk around Jardin Exotique
Visit the Monaco Cathedral
Sunbathe at Larvotto Beach
Wander around Les Jardins Saint-Martin
Watch a race at the Formula One Monaco Grand Prix (3rd/4th week of May every year)
To conclude! France has a lot more to offer that even a month would be less to discover it extensively. However, a 2 week itinerary should be just perfect for the above mentioned places. After Paris and around, you can take a flight from Paris to Marseilles, which is the gateway to Provence, and do a road trip through Arles, Avignon and Aix En Provence, finishing at Saint Tropez, where you can spend an afternoon clicking the glamorous yachts and thinking about the glitterati. Another option is to fly into Nice/Cannes from Paris and begin your South of France sojourn from here and then onto Saint Tropez.
If you are short of time, and only have a week in hand, you can divide your France holiday into two parts. The South of France or Paris & around. Just make sure you don't miss France from your bucket list! :)
Well if all this sounds like too much of homework, then just sit back and click here.
Join the newsletter to receive the latest updates in your inbox.