With breathtakingly beautiful coastlines, lush forested interiors, fantastic diving
possibilities and a far-flung location, the Andaman Islands are a perfect place to ramble around or simply chill out on sun-toasted beaches.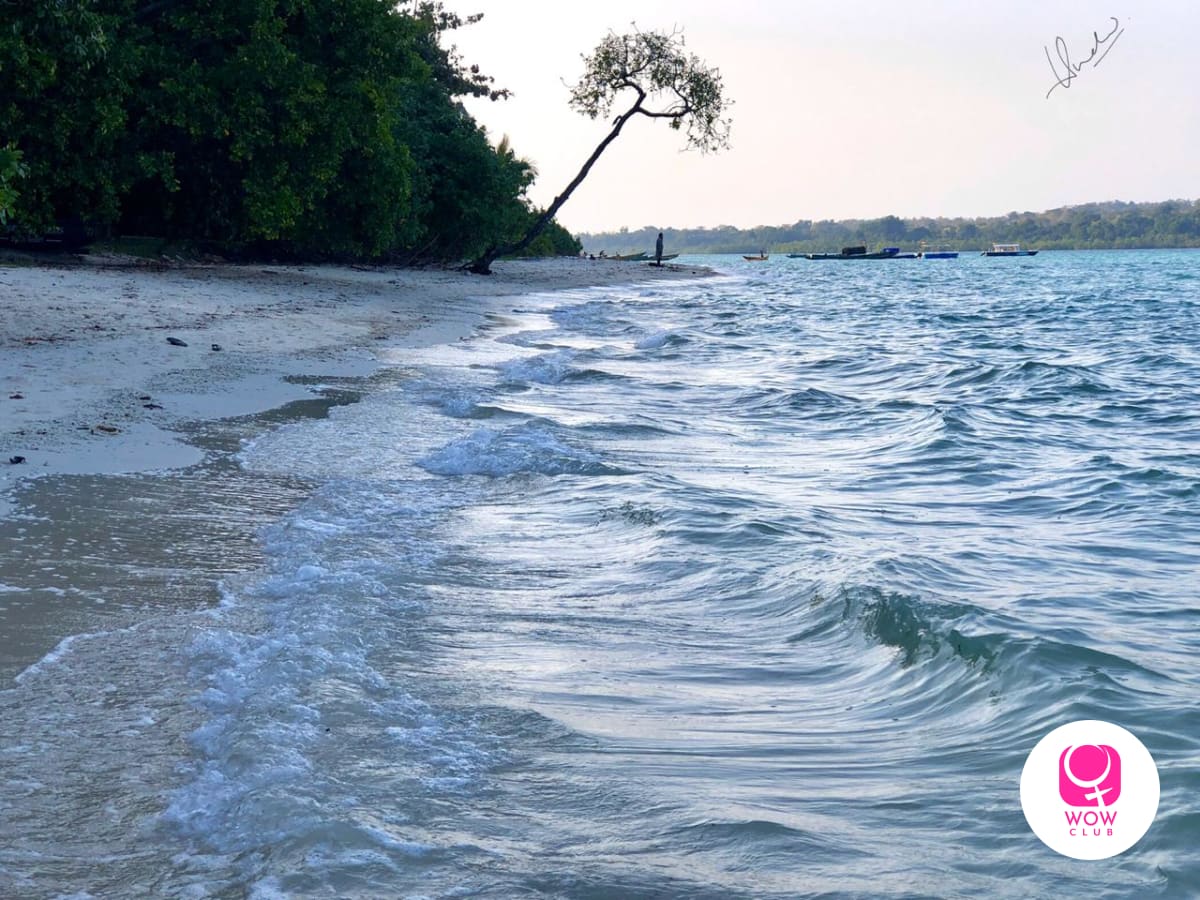 Away from the Indian mainland,  consists of 572 islands. Out of which only a dozen or so are open to tourists. Havelock island is by far the most popular for its splendid beaches and diving.
Neil Island has its own unique charm. There's a wonderfully unhurried pace of life here.   However, it also means you need to be extra prepared if you plan to head to Andamans. Want to have an abroad-like experience with fresh air, blue water, and a place where water and sky meet? Andamans is the place for you! Here is our travel guide to Andaman that promises to help you plan your trip better.
Contents
Do you need a passport for Andaman?
Permits and Permissions for Foreign Nationals to visit Andaman:
Being a union territory and tribal area, there are certain permits required for Andaman.
To enter Andamans, Indians do not require any special permits. However, if you are a foreign national, you need a restricted area permit. This is easily available at port Blair. Alternatively, you can also get this permit from the Foreigner Registration Offices in Delhi, Mumba, Chennai, or Kolkata.
How many days should you plan your stay in Andaman?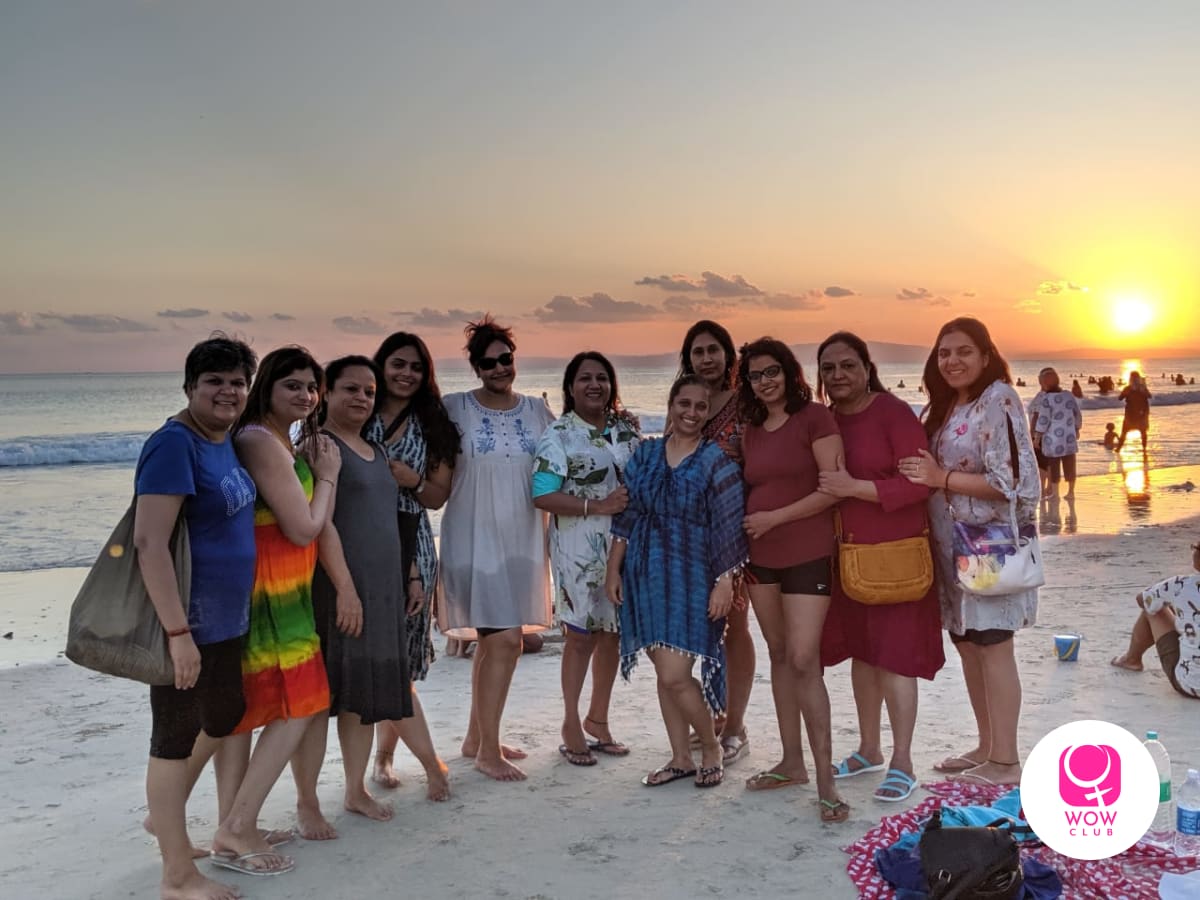 Ideally, 8 days are sufficient for a Holiday in the Andaman Islands. In about 8 days you can explore the Top Places:
You can be at Port Blair for 3 days, in which you can spend 1 day exploring the local Port Blair. On the 2nd and 3rd days, you can opt for a full-day island trip to Ross - Viper - North bay island / a half-day trip to Jolly buoy island / a full-day trip to Baratang island. If you wish to cover all of these, then you would require around 4 full days in Port Blair.
The major tourist attractions in Andaman and Nicobar Islands are the exotic beaches of Havelock (Swaraj Dweep) and Neil Islands (Shaheed Dweep). On the 4th day, reach Havelock and spend a  minimum of 3 days at Havelock.
Thereafter, on the 7th day, reach Neil island. A minimum of one day is required to explore Neil island. On the 8th day head back to Port Blair and catch your flight back home.
If that's a lot of things to coordinate, then check our detailed itinerary attached below and if you are looking for a brief on 8 days in Andaman continue reading our blog.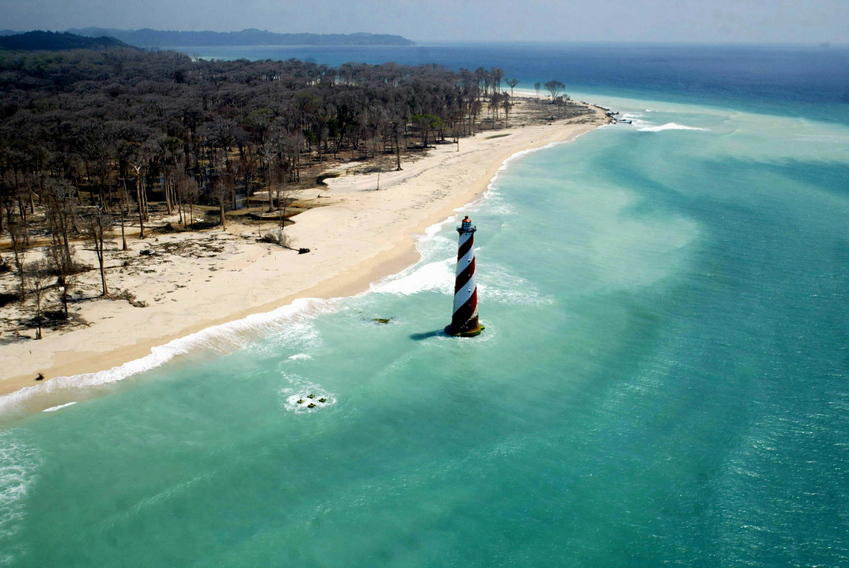 Island hopping in Andaman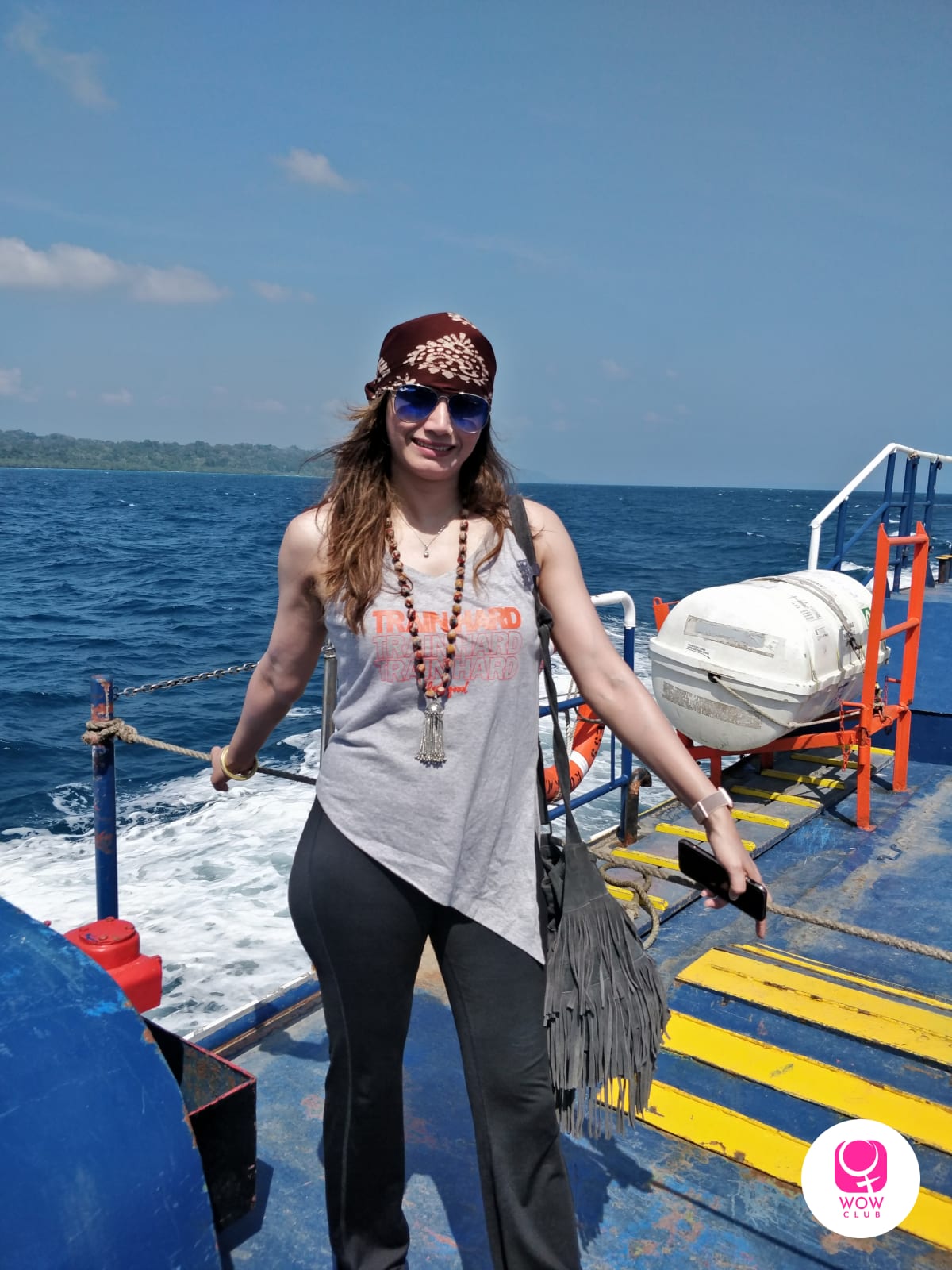 The stunning Andaman Islands are paradise to both nature lovers and adrenaline junkies alike. While there is so much to see and do, island hopping in Andaman is the best way to explore this enchanting region!
Now this activity which seems to be complex will be easier to process when we categorize the islands into two buckets -
1) The islands where you stay and
2)The islands you go to as one-day tours.
Which is the best island to stay in Andaman?

Port Blair
This capital of Andaman and Nicobar Island is the largest town of the Union Territory,  which has its own airport and port. This is the starting point of your holiday in this paradise.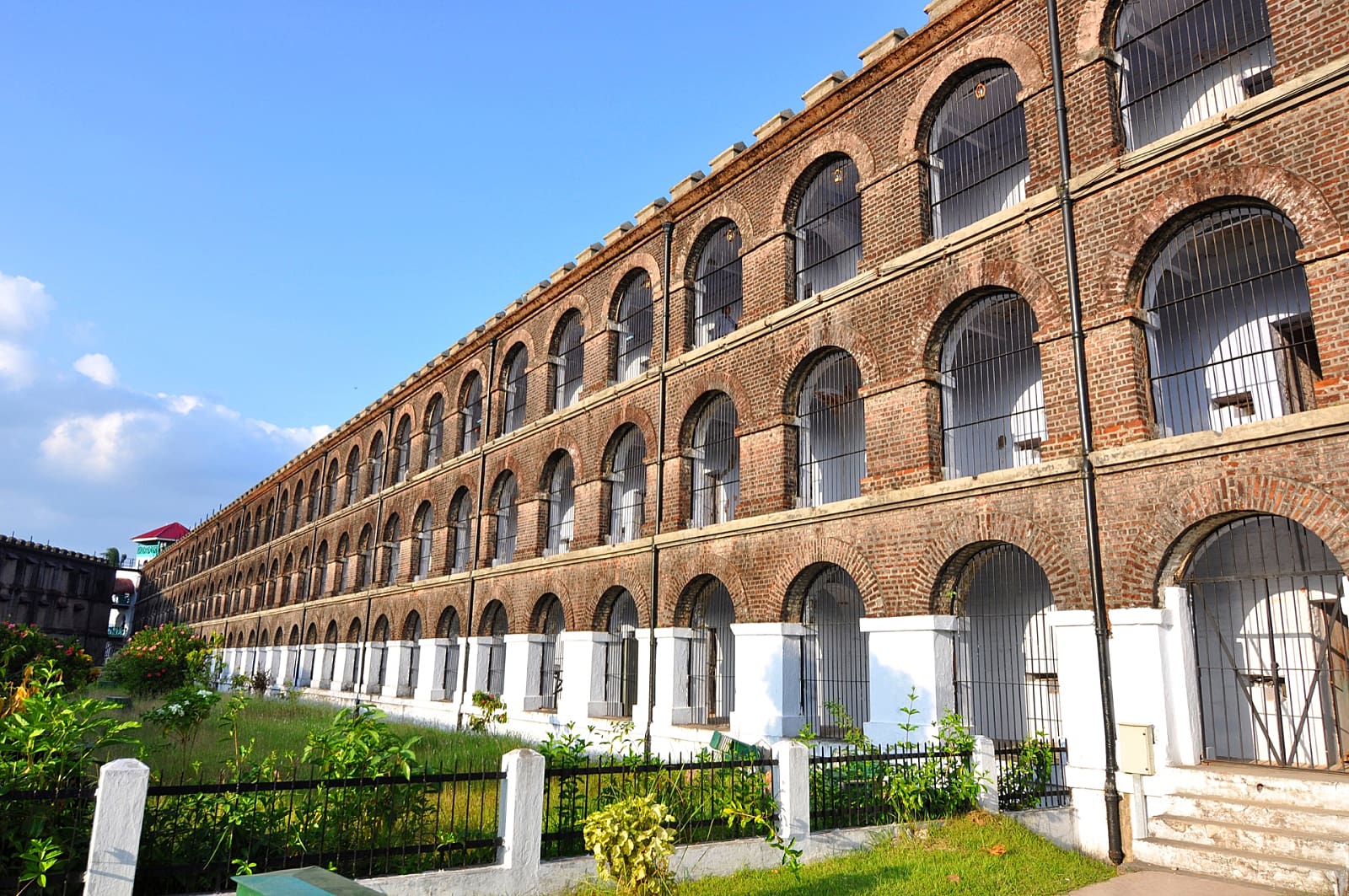 Why is Port Blair famous?
Take a trip around the jail blocks of the Cellular Jail, also known as Kala Pani where Indian freedom fighters were once imprisoned. Take a guide along to know about the history of Kala Pani. Remember that the jail is closed on Mondays.
Don't miss out on the Light & Sound show at the Cellular Jail. The history of Kala Pani is brought alive by a soulful narration from the viewpoint of an old peepal tree in the complex that witnessed all the tragic events in this cellular hell. The voice of the Peepal tree is that of one of the famous Bollywood actors, Om Puri.
Taking a half-day museum tour is one of the most interesting things to do in Port Blair. Museums in Port Blair uncover the city's tribal history, marine life, and more. From a plethora of island artifacts at the Samudrika Marine Museum to lively tribal murals at the Anthropological Museum and endemic marine species at the Fisheries Museum – there's a lot to see and learn.
Remember to visit Chidiya Tapu which is just about 25 km (45 min) away from Port Blair. It is widely acknowledged as the best sunset point of Andaman and is known for its beautiful driftwood formation.   Different kinds of birds from all over the world flock here and are a spectacle to witness. If you are keen on birdwatching, then the best time to go here is during the morning when the birds are highly active.
Relax by Munda Pahar Beach which lies around 2-3 km from Chidiya Tapu.
Witness the flora and fauna at the man-made Mahatma Gandhi National Park at Wandoor. The coral reef is a delight and so is the variety of birds here – you can spot birds like White-Bellied Sea Eagle, herons, and parakeets. The Jolly buoy island is a part of this park. You can opt for a half-day tour of these islands from Wandoor Jetty.
If bargaining is your expertise, head to the Aberdeen Bazaar where you can pick up a number of items from the roadside stalls. The best things to pick from the Sagarika Government Emporium are pearl jewelry, home decor accessories made from shells, coconut lampshades, bangles, and paper mache tribal masks.
Where to eat in Port Blair?
Some of these restaurants are Lighthouse Residency, Blue Marlin, Gagan Restaurant, Excel Restaurant, Sea Sip Bar, Icy Spicy, and Annapurna Cafeteria.
Nightlife in Port Blair:
Nightlife in Port Blair is nothing less than a vibrant and lively affair. To witness the nightlife of Port Blair at its best, you can visit the following places - Peerless Beach Resort, Sinclairs Bay View at South Point, Fortune Resort Bay Island at Marine Hill, Corbyn's Cave and Hotel Shompen at Middle Point, and Nico Bar.
Transfer facilities in Port Blair:
For travel within Port Blair, you can hire 2 wheeler, cab, or auto rickshaw. For slightly further places like Chidiya Tapu, it's best to hire a cab.
Havelock or Swaraj Island
This island is known for its pristine beaches and mangrove forests. -  They say that the main reason for anyone to come to Andamans is the Havelock Islands. And we cannot agree more!
How to reach Havelock?
Havelock Island is well connected by inter-island ferries from Port Blair and Neil Island (Shaheed Dweep) allowing you to reach there from either direction.
These ferries are run by the government as well as private operators. While Government ferries do connect these islands throughout the year.
We recommend private ships which are much faster, cleaner and more comfortable.
Among the private operators, Makruzz is the most recommended - very comfortable, air-conditioned seating, and easy to book as you can do it online.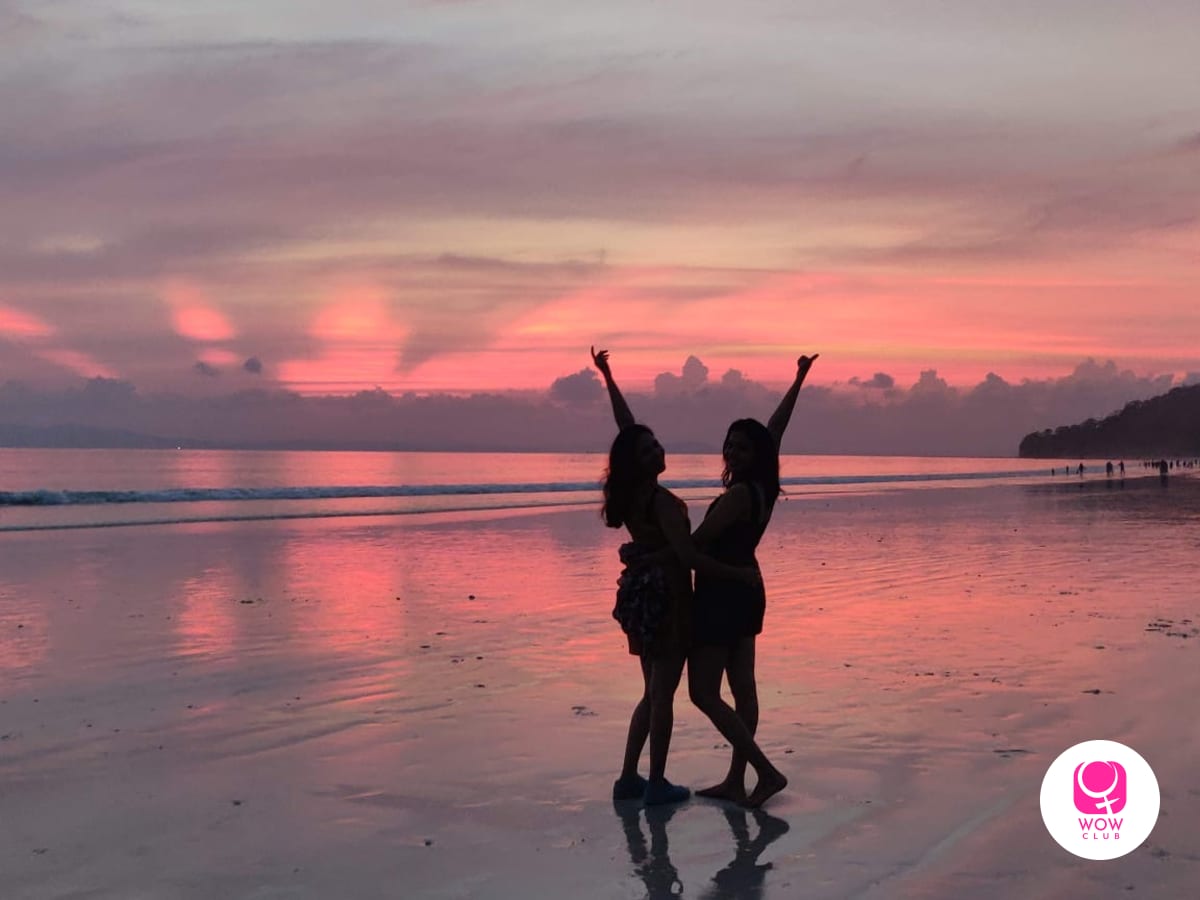 Top 18 things to do in Havelock:
Visit Radhanagar Beach
This Beach is without a doubt the most famous beach on the Andaman Islands.
It was named the "Best beach in Asia" by Times Magazine in 2004 and since then it has been visited by a lot of visitors from India as well as the world.
Radhanagar beach is famous for sunsets.
The whole stretch of beach is sandy and shallow and is good for swimming. Changing rooms and lockers are located near the entrance of the beach.
Trek to Elephant Beach
Elephant beach is the most commercialized beach of
Havelock is full of water sports vendors who offer activities like snorkeling, banana boat riding, sea walking, jet-ski, and scuba diving as well.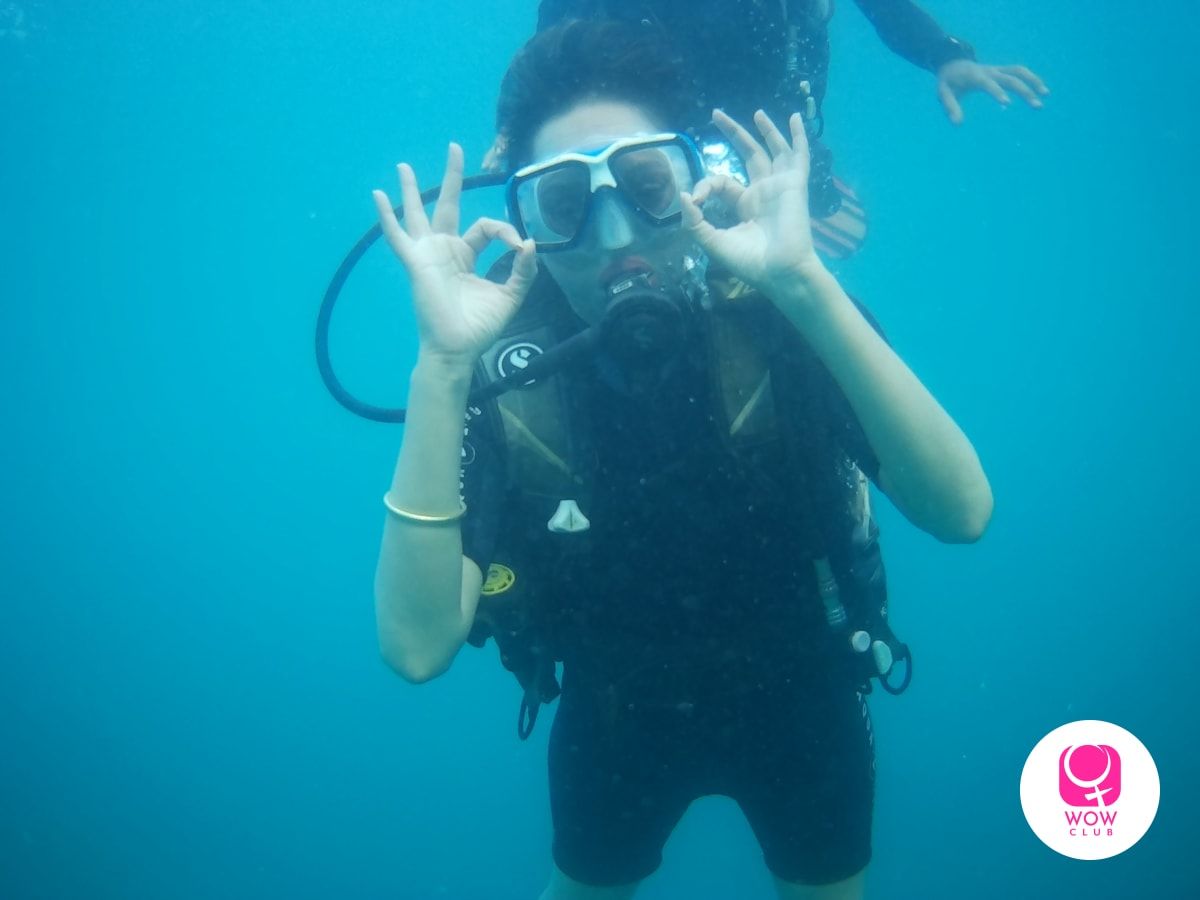 The beach has locker facilities, some fruit shops, changing rooms, and toilets but is not clean enough as this is usually the most crowded place in Havelock.
The beach can be reached in 2 ways; one by taking a boat and the other by trekking. If you choose to trek - a path to the beach starts from the road to
You can also hire a guide to accompany you through the trek. You can trek to the beach in around an hour one way.
If you choose to go by boat - boats ply from the left of Havelock Island jetty to elephant beach. The boats take about 20 minutes to reach Elephant beach where you have about 2-2.5 hours of time to roam around and have to return back in the same ferry.
Relax at the other less crowded beaches
Beaches are the main attraction at Havelock island. Out of the 5 main beaches in Havelock, Radhanagar & Elephant beach are popular among all the tourists and are naturally crowded.
The other beaches that lie on the east coast in a single line are Govindnagar, Vijayanagar, and Kalapathar Beach. These beaches are comparatively less crowded.
Explore Marine Life by Scuba Diving/Snorkeling
Scuba diving & Scuba diving is the most popular activity on Havelock Island. For snorkeling and scuba diving we recommend that you do it at one of the many certified diving centers only - so professional, your safety is their priority!
We don't recommend snorkeling and scuba diving at commercial beaches like elephant beach - the more the crowd less will be the cleanliness and visibility of the water.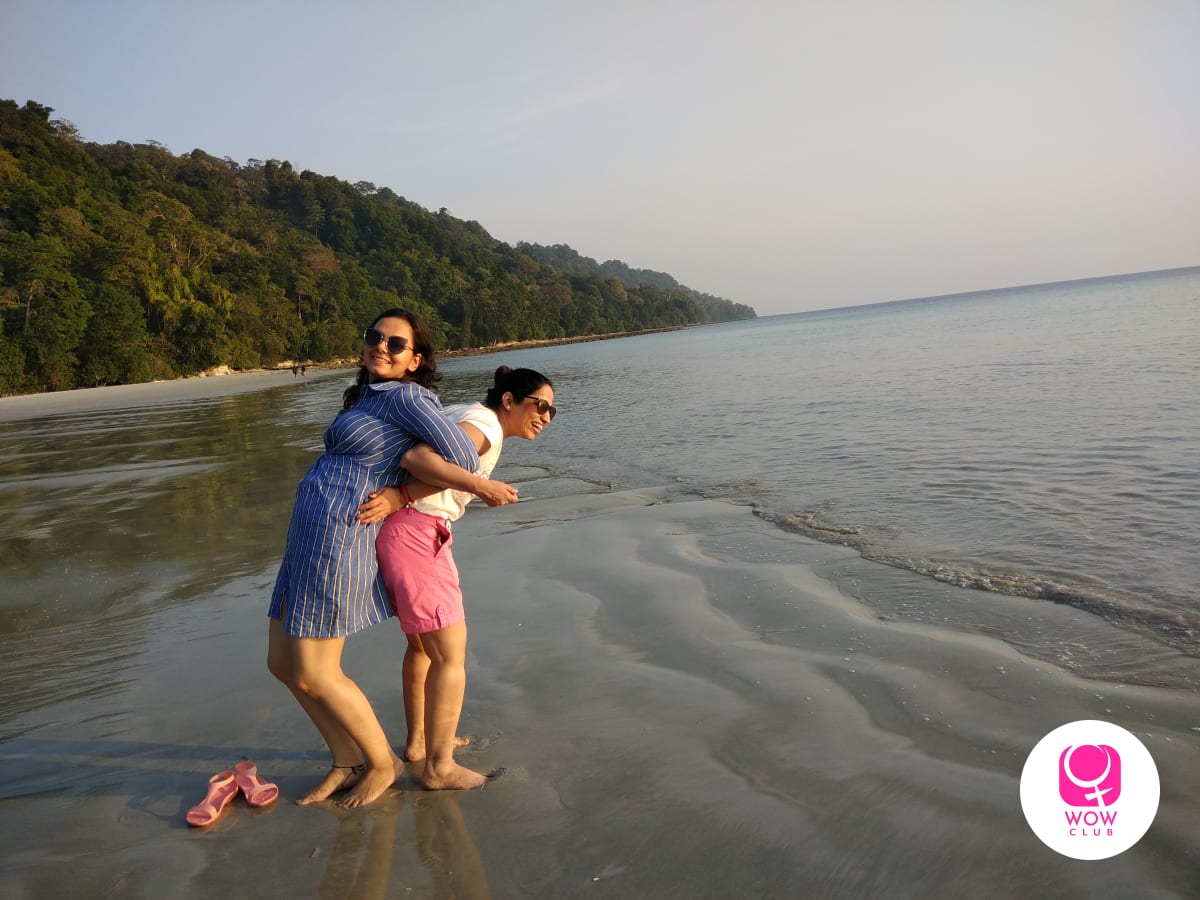 Transfers in Havelock
A lot of scooter and bike rentals are available on the island. The island is quite small and can be visited entirely with just two liters of fuel. This is a fun way to explore the island at your own pace and discover new viewpoints at the same time.
Where to stay at Havelock?
Many budgets, as well as luxury hotels/ resorts, are available for a stay on Havelock Island.
The east coast i.e. Govind Nagar and Vijay Nagar have the most number of stay options and are more developed commercially.
Many small and big properties are located on this coastline.
We stayed at Symphony Palms Beach resort located at Govindnagar beach and would definitely recommend it as your place of stay.
Where to eat in Havelock?
We would recommend the 3 best restaurants in Havelock- Shakahaar, Something Different, and much acclaimed Anju Coco.
While Shakahaar was Havelock's first pure veg restaurant and continues to attract veg tourists in huge numbers, Anju coco offers all types of cuisines in a cafe lounge type of setup.
The restaurant "Something Different" is definitely not to be missed when in Havelock - They provide a free pick-up and drop facility from your hotel in Havelock. Isn't that something different indeed?
Which is better Havelock or Neil Island?
Both of them have different places and things to explore but here are some pros of exploring Neild Island so chose for yourself.
Neil Island (Shaheed Dweep) is smaller and is located 16-17 km southwest of Havelock Island.
Opened to tourists only a few years ago, Neil Island, which was more popular among foreign tourists is now gaining popularity among Indian nationals as well.
If you look forward to a slow, laid-back vibe, want to lie on deserted beaches, meet friendly people, and snorkel or dive through the incredible corals, then Neil Island (Shaheed Dweep) is the place you should consider going to.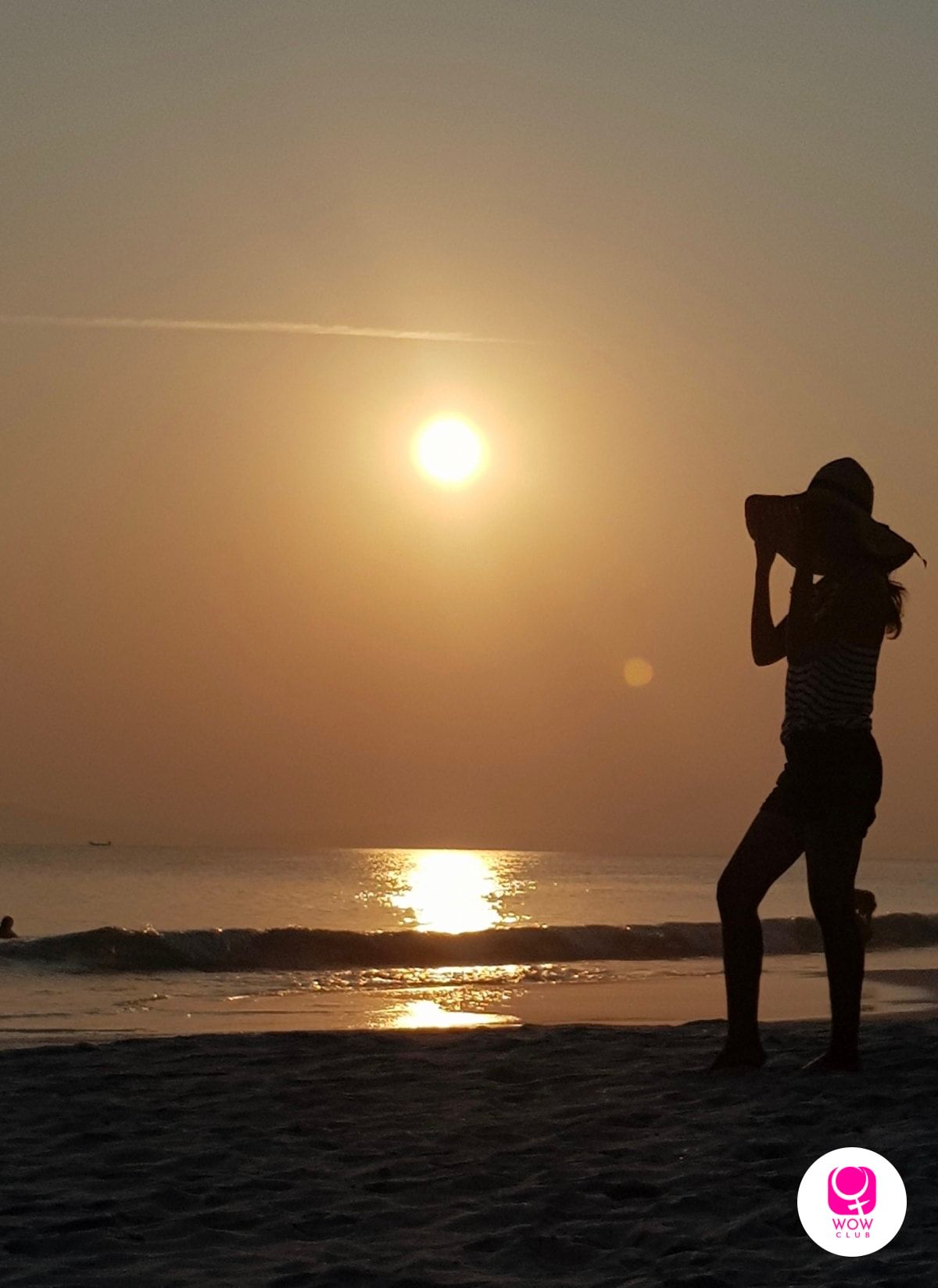 How to reach Neil Island?
Neil Island (Shaheed Dweep) is well connected by inter-island ferries from Port Blair as well as from Havelock Island (Swaraj Dweep) allowing you to reach there from either direction.
These ferries are run by the government as well as private operators. While Government ferries do connect these islands throughout the year.
We recommend private ships which are much faster, cleaner and more comfortable.
Among the private operators, Makruzz is the most recommended - very comfortable, air-conditioned seating, and easy to book as you can do by clicking here
Top 6 things to do in Neil Island:
For sunrise, go to Sitapur beach. You will have to climb a few steps down to get to the beach.  The beach is clean, beautiful, and unexplored hence unexploited. We do not recommend swimming as it's rocky but one can dip their feet in the sea and ease out by listening to the rhythmic sound of the waves. This beach has no water sports.
For Sunset, go to the Lakshmanpur beach.
Note that you will have to walk to the extreme left end of the beach to see the sunset. So plan to reach the sunset point on time accordingly.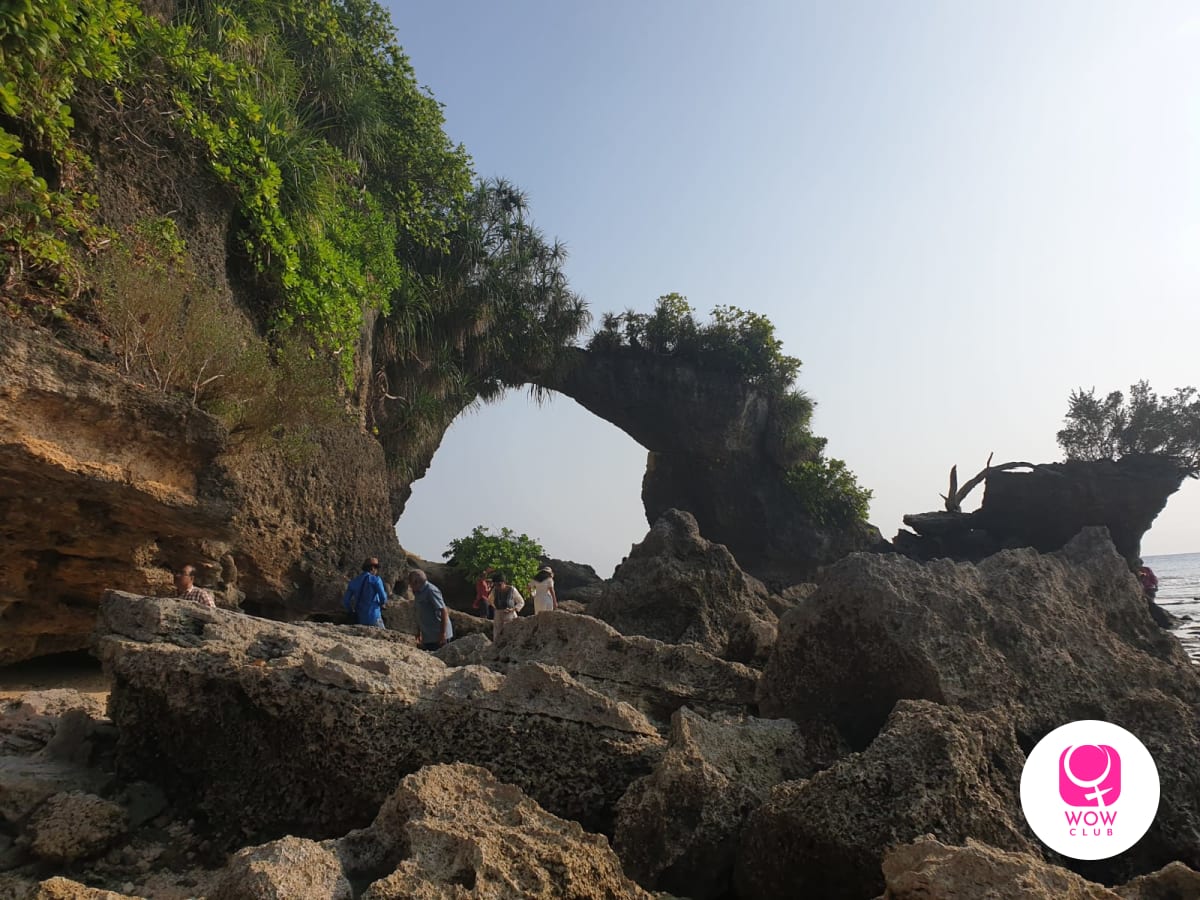 Visit the Natural Bridge also known as Howrah Bridge which is located at one end of Lakshmanpur beach.
The initial path is through many stalls of coconut, fruits, imitation jewelry, and small decorative items. After crossing that, you have to walk along the sea coast through dead corals and rocks lined by extremely tall Mahua trees.  . It is indeed nature's marvel!
We do not recommend this place for old people and infants as it is quite a rough walk. Visiting during low tide is recommended.
Go to Bharatpur beach which is well known for water activities; be it swimming or parasailing or coral watching. The water is extremely clean and clear.  Other water sports activities include Jet Ski and banana rides. The sea is full of colorful corals with schools of fish swimming around. Changing rooms are also present here.

Interesting fact: If you notice, all the beaches in Neil Island revolve around the names of the characters from the Hindu mythology - Ramayan; There is the Sitapur beach (Sunrise point), Lakshmanpur beach (Sunset point). Bharatpur beach and Ramnagar beach. Except the Ramnagar beach which is very rocky, all other beaches are fine white sand beaches with crystal clear blue water and less rocks.

Transfer facilities in Neild Island
The widest part of Neil Island is just about 5-6 km. You can actually walk the whole island if you wish to. Renting a bicycle or a two-wheeler is a more convenient option. You can rent a two-wheeler right outside the jetty where your ferry arrives.
Where to stay at Neil Island?
Many budgets, as well as luxury hotels/ resorts, are available for stay in Neil Island. We stayed at  Summer Sands Beach resort located at Ramnagar beach and would definitely recommend it as your place of stay.
Where to eat on Neil Island?
Neil Island has always been the biggest producer of fresh fruits and vegetables in the Andaman Islands; so when it comes to fresh produce, plenty is available.
Street food like chaats stalls in Neil Island is also easily available at beaches. When it comes to restaurants, it's only the resorts in Neil Island that have in-house restaurants.
Islands that you can cover in a day!
Is Ross Island worth visiting?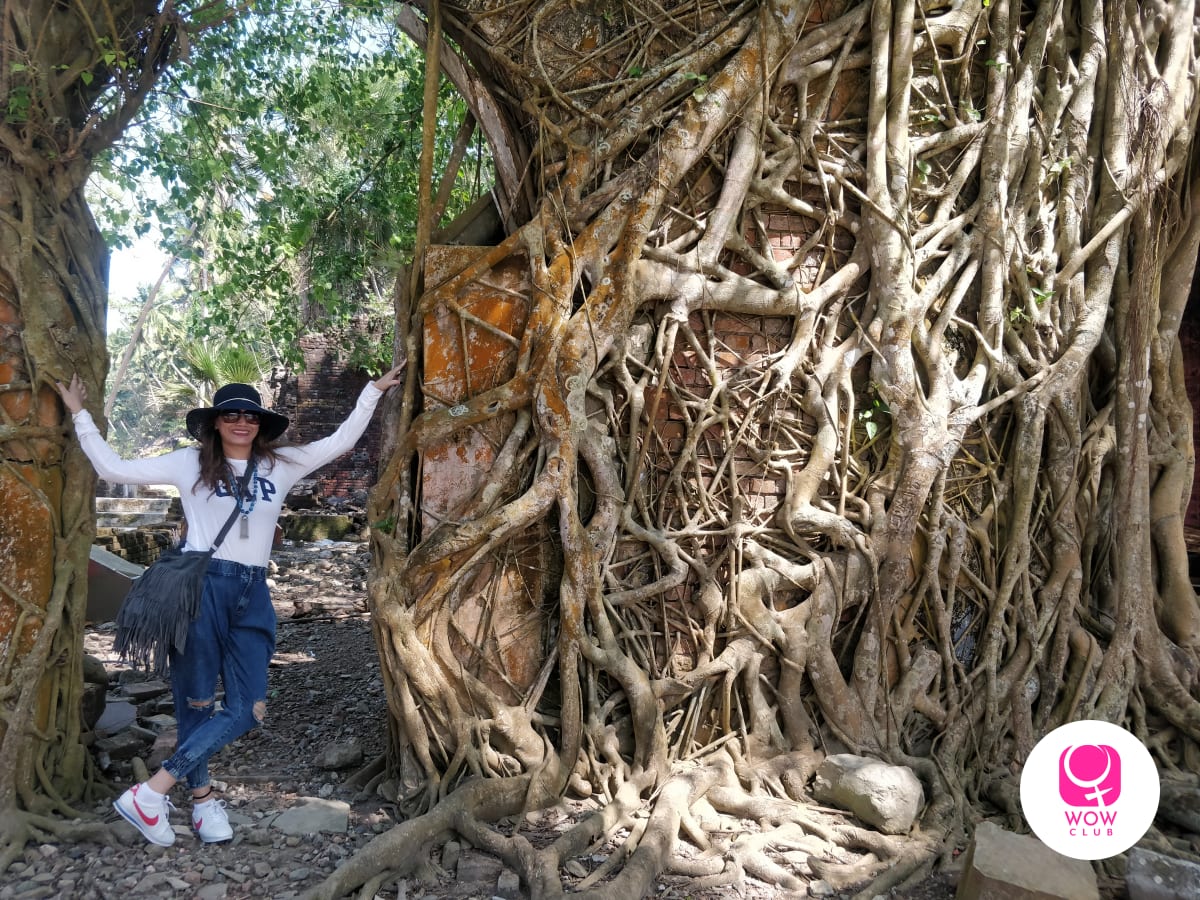 A complete trip to Ross island can be easily done in half a day
Ross island can be reached from Port Blair by Ferry.
These islands have restricted access and you are not allowed to stay overnight at these islands.
Can tourists visit Barren Island?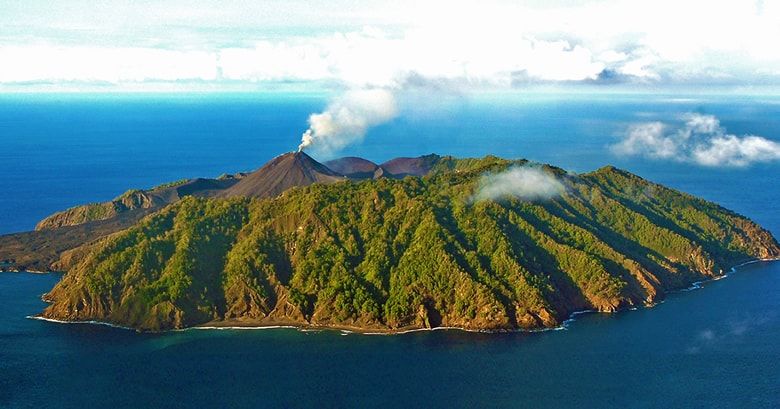 Barren Island comes under a restricted zone and special permits have to be taken to visit Barren Island.
Ferries for Barren Island leave three times a week from the Phoenix Bay Jetty in Port Blair.
The island can also be visited by scuba operators that are based at Havelock Island.
It takes almost 4 to 5 hrs to reach the island.   It is a day trip, and you will not be permitted to set foot on the island.
Is Jolly Buoy island Open in 2022?

Jolly Buoy Island cannot be visited at any time of the year unlike other islands in Andaman as it remains closed for 6 months in the year for the preservation of the corals.
Park is one of the best places to enjoy snorkeling
Scuba diving and glass bottom boat ride in the lap of nature.
In order to get to Jolly Buoy Island, you will have to travel via road to Wandoor beach which is at a distance of approximately 30 km from Port Blair.
From Wandoor beach, board a ferry to reach Jolly Buoy Island.
Reach Wandoor Beach before time as all the ferries leave the beach for the island sharp at 09:00am. There is no ferry available after this.

WOW Pro Tip: Remember not to plan a visit to the island on Mondays as Jolly Buoy is closed on this day and there are no ferry services available to Jolly Buoy Island on Mondays.
Baratang Island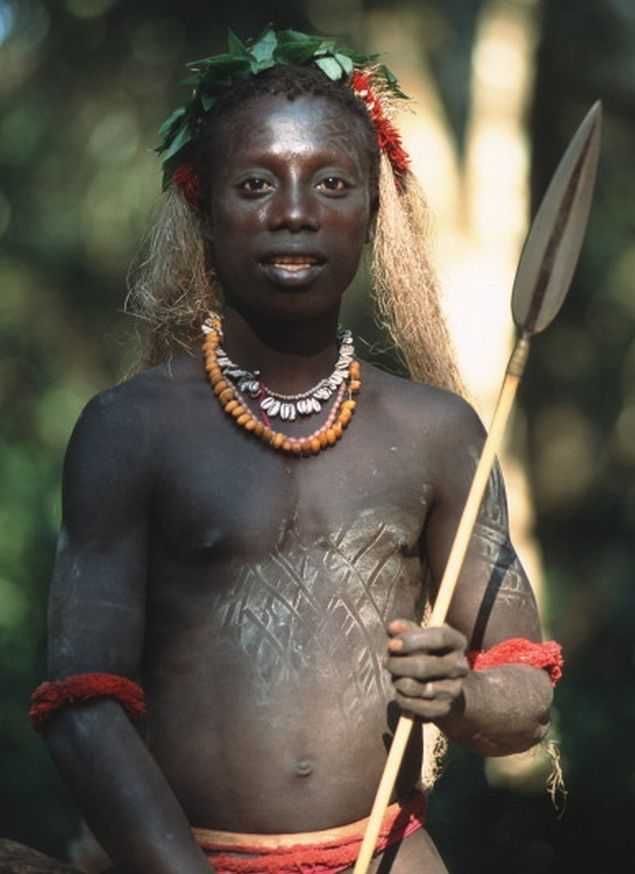 Only about 100 km away from port Blair, Baratang island has mud volcanoes, limestone caves, and mangrove forests.
Note that you should ideally leave Port Blair early in the morning around 4-4:30 AM to reach the Jarawa area check post by 6 AM.
A police convoy takes all vehicles from one end to another end of this reserve at 6 AM and 9 AM.
This is the only way of crossing this area so you should reach this area before 6 AM.
Long island, Andaman
Long Island is a tiny island around six hours away from Port Blair by boat.
With its never-ending extent of evergreen forests, Long Island is a must-visit for nature lovers.
The Island stays greatly untouched today and is said to have many unexplored caves and forests, which altogether make it a perfect destination for backpackers and wild explorers.
Some must-do things on the Island include forest camping, beach camping, trekking, and exploring the local art and culture.
Best time to visit Andaman:
The best time to visit Andaman Island is considered from November to May.
Considering that Andaman is a coastal paradise, a tropical island, there are only two seasons it sees - summer and monsoon.
The tropical nature of the island means there's technically no winter season here.
So, when it comes to picking the right season to visit Andaman, the summer season bags the prize.
Monsoons are however recommended to be avoided for Andaman because of the high tidal waves, incessant rains, and strong winds.
How to Reach Andaman?
Andaman & Nicobar Islands is a Union Territory of India, directly under the control of the central government of India.
Port Blair is the main city of this archipelago which has its own airport and port.
There are 2 ways by which you can get to Port Blair:
By Air: There are regular flights to Andaman. There are direct flights to Andaman from Bangalore, Chennai, and Kolkata.
By Water: If you are planning to travel by sea then there are three ports in India from where you can sail to Andaman:  Kolkata, Chennai, and Visakhapatnam / Vizag and it generally takes 2-4 days to reach Port Blair.
We recommend air travel as it helps save a lot of time.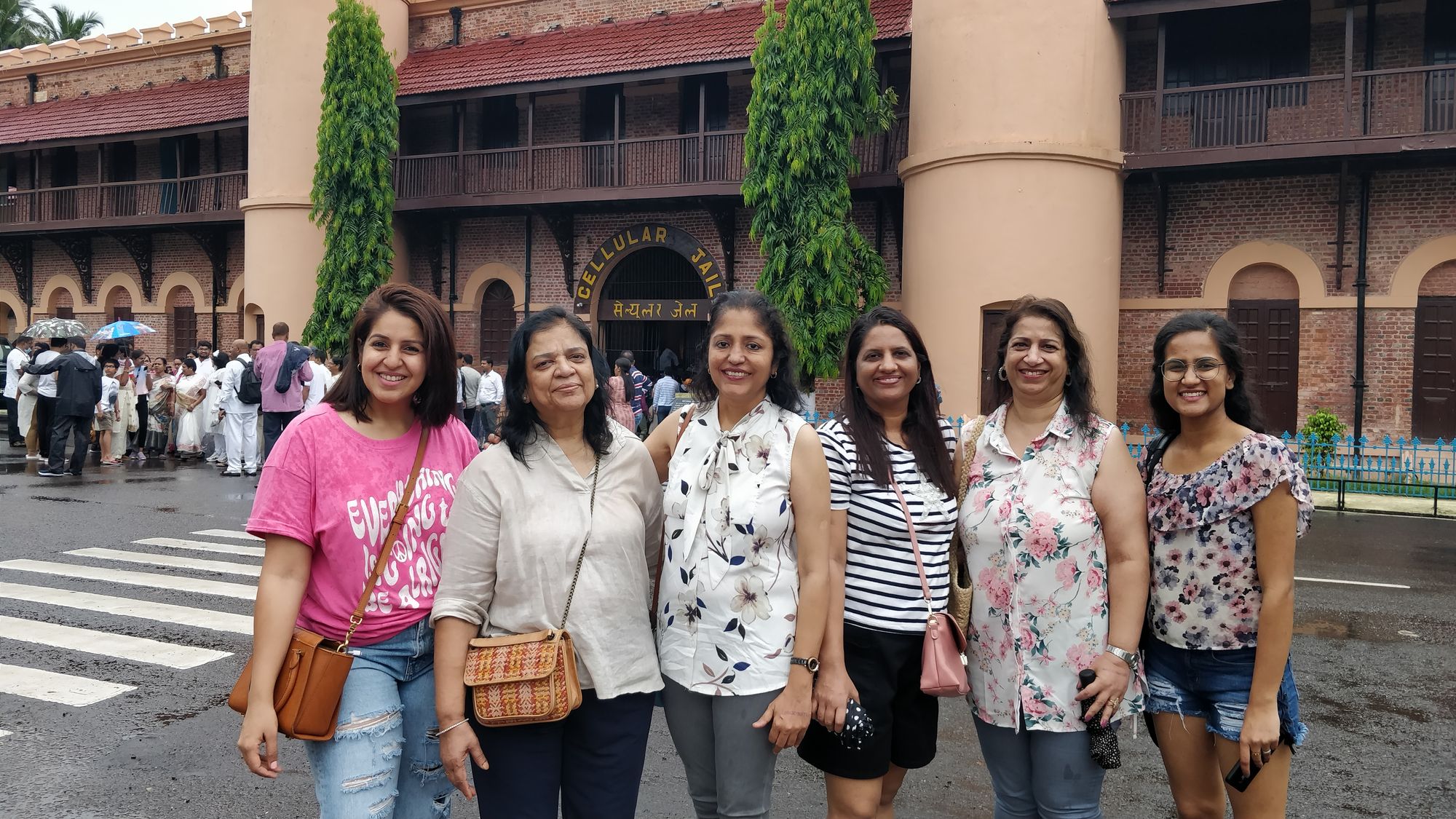 Travel Tips for Andaman:

Is there a network problem in Andaman?
The one thing you should forget when you head to Andaman is the connection. There is very little Wi-Fi or cellular connectivity here. However, Airtel and BSNL work best here - by best we mean, hardly one blip of the signal.
Given the poor internet connectivity here, you will fit and that the card machines don't work easily. Cash transactions are the most preferred. There are a few ATMs available. However, it is recommended that you carry enough cash from the start of your trip.
Essentials to carry for a trip to Andaman
Don't forget to pack these essentials for your trip - Sunscreen, sunglasses, a wide-brim hat, cotton clothes, beach wear, sand slippers, a sturdy pair of shoes for your hiking excursions, and a medical kit with all your essential medicines.
Don't forget:
When you have to board an inter-island ferry make sure you are there at the jetty at least 1 hour prior to the departure time because you will have to stand in a queue to get your seats allotted for the booking that you have done in advance. These seats are always allotted on a first-come-first-serve basis. So to get that window seat, make sure you're well in time.
Recommended restaurants in Andamans and the best dish they serve
Anju coco in PortBlair for Thali.
Something Different havelock for lobsters and cocktails.
Recommended places to shop from in Andamans
Beach Market at Lakshmanpur beach Neil
Sagarika emporium PortBlair
Seven Heaven Boutique Havelock
What is the common language in Andaman?
Most of the people migrated here from West Bengal or Bangladesh when Hindus had to leave due to partition. Hence Bengali is one of the main languages spoken here. People are extremely helpful and kind. Most people also understand English and Hindi as well, hence communication will not be a problem.
Is Andaman hot or cold?
The weather in Andaman is hot and humid. Have as much coconut water as possible in Andamans. It will keep you hydrated.
Andaman is turning into a plastic-free zone. Finding portable plastic mineral water bottles is almost impossible ( water bottles available are 2 liters). Best to carry your own water bottle which you can refill and reuse.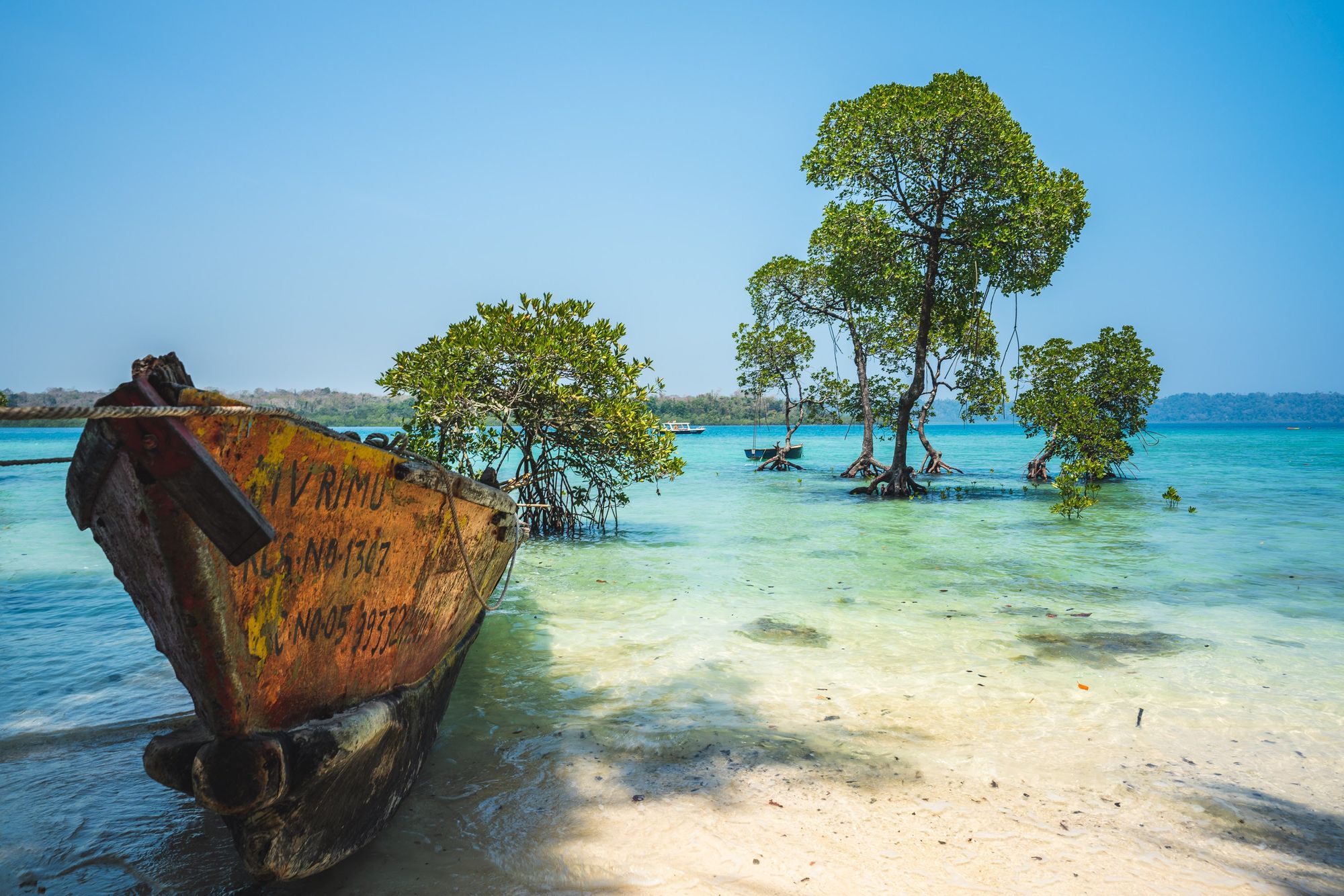 Hope this article on how to plan your getaway to Andaman helps. Happy island Hopping :)
Join the newsletter to receive the latest updates in your inbox.