Tucked away in the foothills of the majestic Himalayas, Bhutan, also known as "The land of the Thunder Dragon" has no shortage of things to do. With so many activities in Bhutan to choose from, you MUST visit this beautiful country at least once in your lifetime, be it with your friends, family or as a solo women traveller because Bhutan is hands down one of the safest places for women solo travellers. This harmonious country welcomes tourists to witness the well-preserved culture and immerse themselves in an ancient traditional way of life. Bhutan is a tiny country with just a quarter of a million smiling people who take pride in calling it the happiest place on Earth. Below are some exciting things to do while you visit this tiny nation of Bhutan. Bring peace to your body and soul as these experiences are sure to bring happiness urging you to plan a visit right away.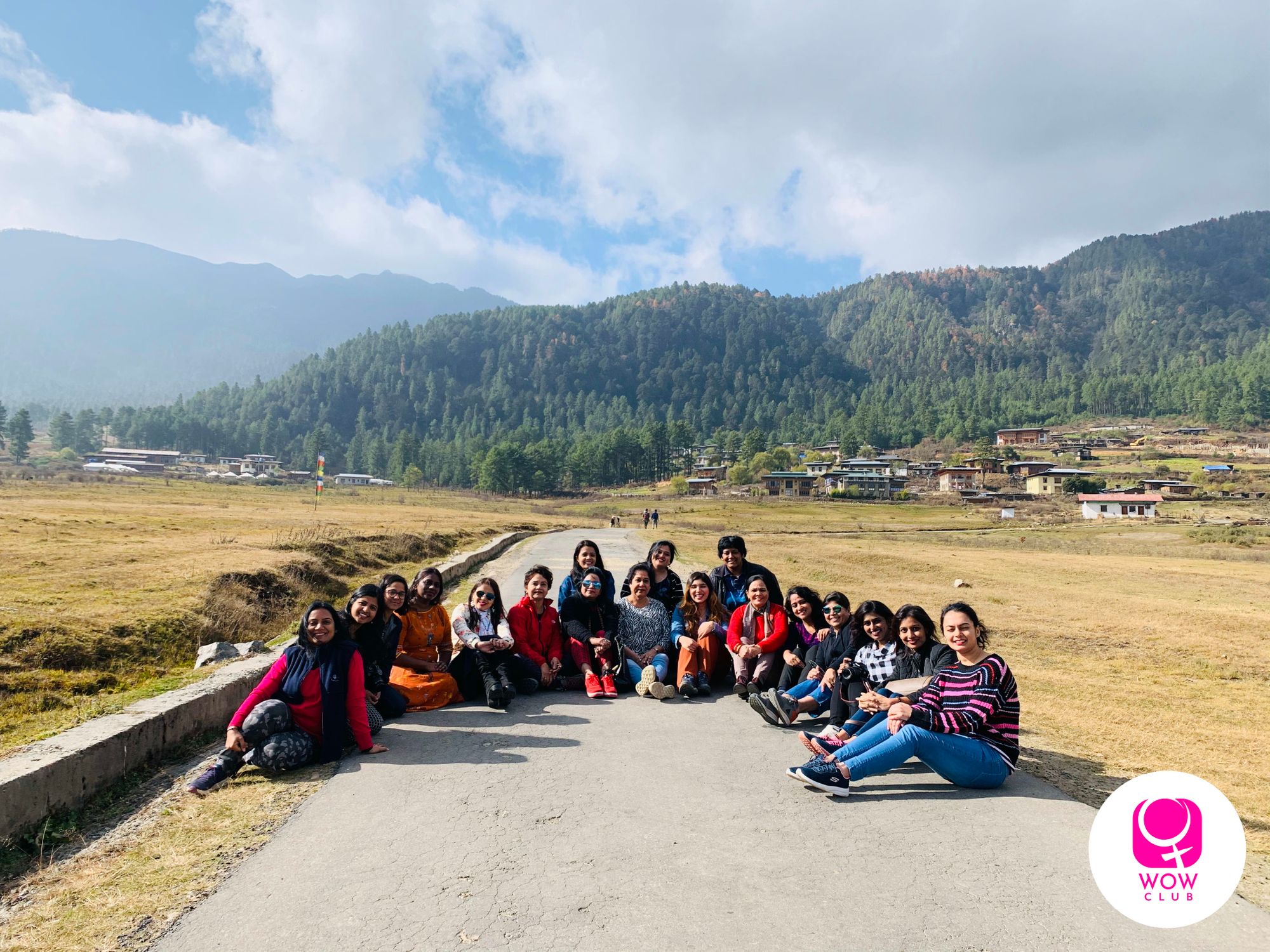 While the regular blogs talk only about the popular things to experience we instead wanted to customize and present to you a mix of both, popular and offbeat things to do in Bhutan.
Contents
Popular Things to Experience in Bhutan
1. Trekking - Challenge your limits and bring out the rebellious sporting spirit in you.
With its stunning natural landscape, snow capped mountains, stretches of pastureland, lush green valleys, dense mixed forests and crystal clear lakes, Bhutan offers an excellent opportunity to undertake a trekking adventure. The varied landscape of Bhutan provide for easy to excruciating trekking opportunities for both beginners and experts. Some of the popular routes include the Druk Path Trek, the Jomolhari Snowman Trek Nabji Korphu Trek, Laya Gasa Trek and a few more.
For further details on Treks of Bhutan, please give our blog-Trekking in Bhutan a read.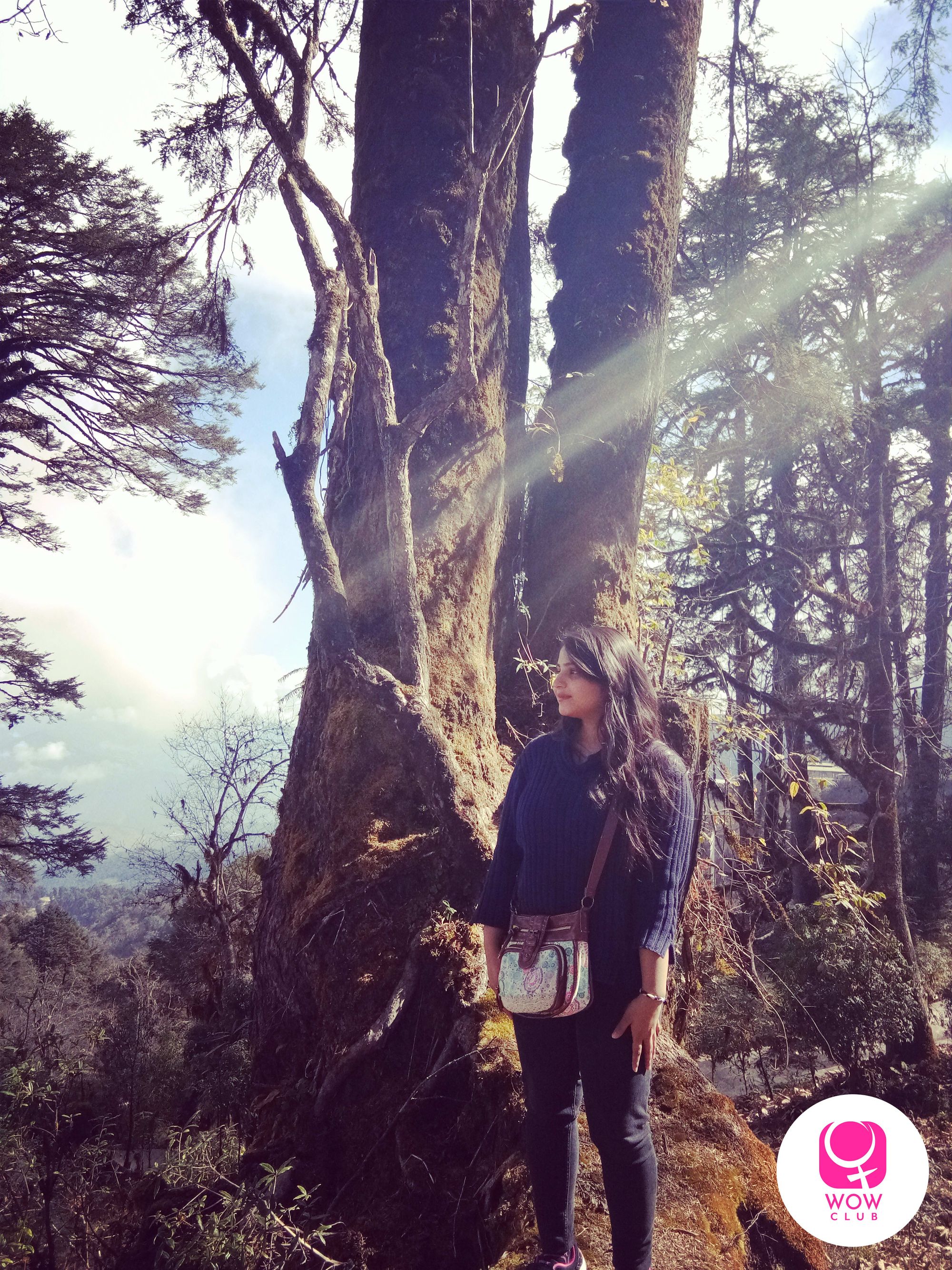 2. Hike up to the Taktsang Monastery
Popularly known as the Tiger's Nest, this sacred Buddhist temple is perched on the side of a cliff at a breathtaking height of 3000m above the sea level. It is popularly believed that every Bhutanese is expected to make a visit to this place at least once in their lifetime. Stop along the way and enjoy the mesmerizing views of the cliff rock exposing the shady blue pine forests over a gorgeous waterfall that passes a series of stone steps. A 2.5-hour climb up to the inner sanctum serves as a perfect detox for the mind and soul, while the blessing from a resident monk can help you feel more enlightened.
Tip: It is important to wear sturdy hiking boots and carry hiking poles that provide extra support to your knees during ascend and descend. Plan your trek during the early mornings to enjoy the perfect weather conditions.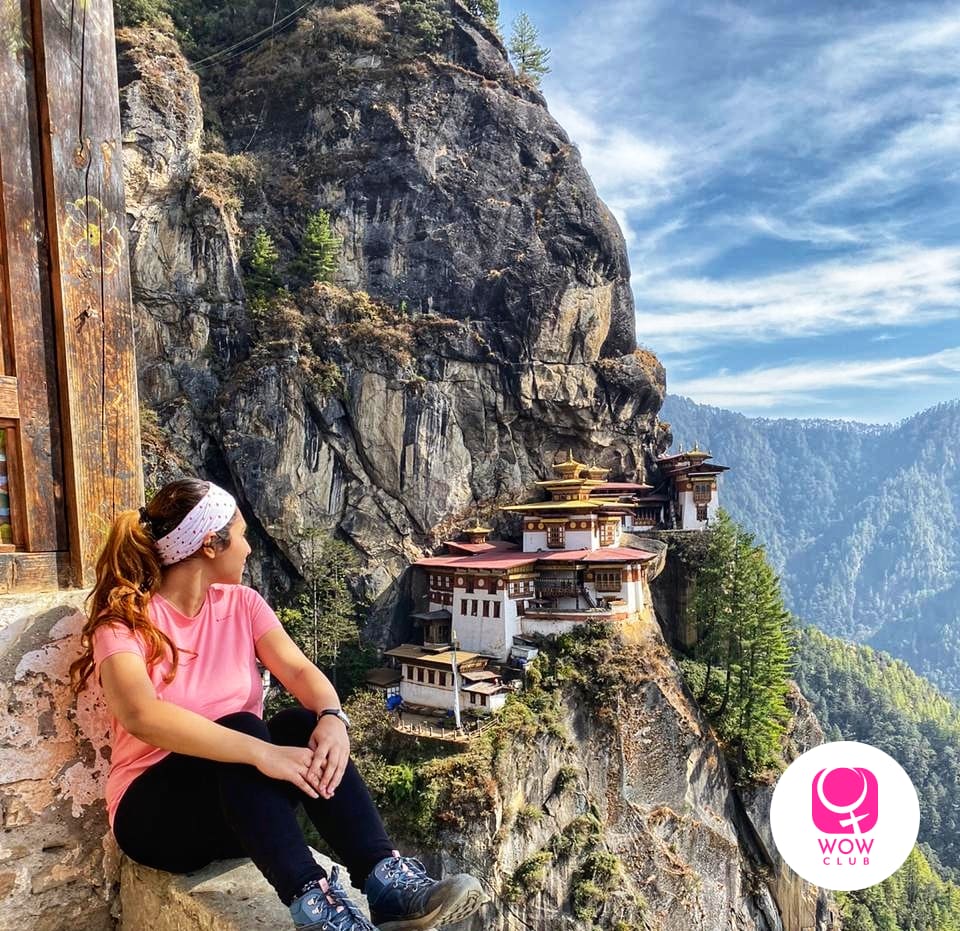 3. Satiate your taste-buds with local Bhutanese delicacies
Sit down for local cuisine and try the famous ema datshi – rice and spicy chilies topped off with a delicious cheese sauce. Also try Kewa datshi, which is basically sliced potatoes prepared with cheese and chilies, too.
WOW Pro Tip: Wash down the spiciness from the chillies based dishes with some ara- a hot and highly alcoholic drink. It is consumed as a cold beverage, but it can be heated and mixed with butter and eggs for a sumptuous, hearty drink.
Zombala 2 Restaurant (Thimphu), ST Wifi (Punakha) and  Sonam Trophel Restaurant (Par0) are some of the best restaurants in Bhutan to try different flavours and textures of Bhutanese food.
4. River Rafting - Treat your Soul!
Unlike the typecast image of rafting where you are going against the rapids and strong currents while screaming with joy and thrill, rafting in Bhutan gives you the pleasure to gently float down the river while soaking in the surrounding beauty and moving through some modest yet exhilarating rapids at the famous river rafting sites Po Chu River and Mo Chu River .

Instead of the thrilling adrenaline rush throughout the rafting, you will get time to marvel at the exquisiteness of the lush green valleys and watching rare birds while also enjoying the exciting time as you run the rapids.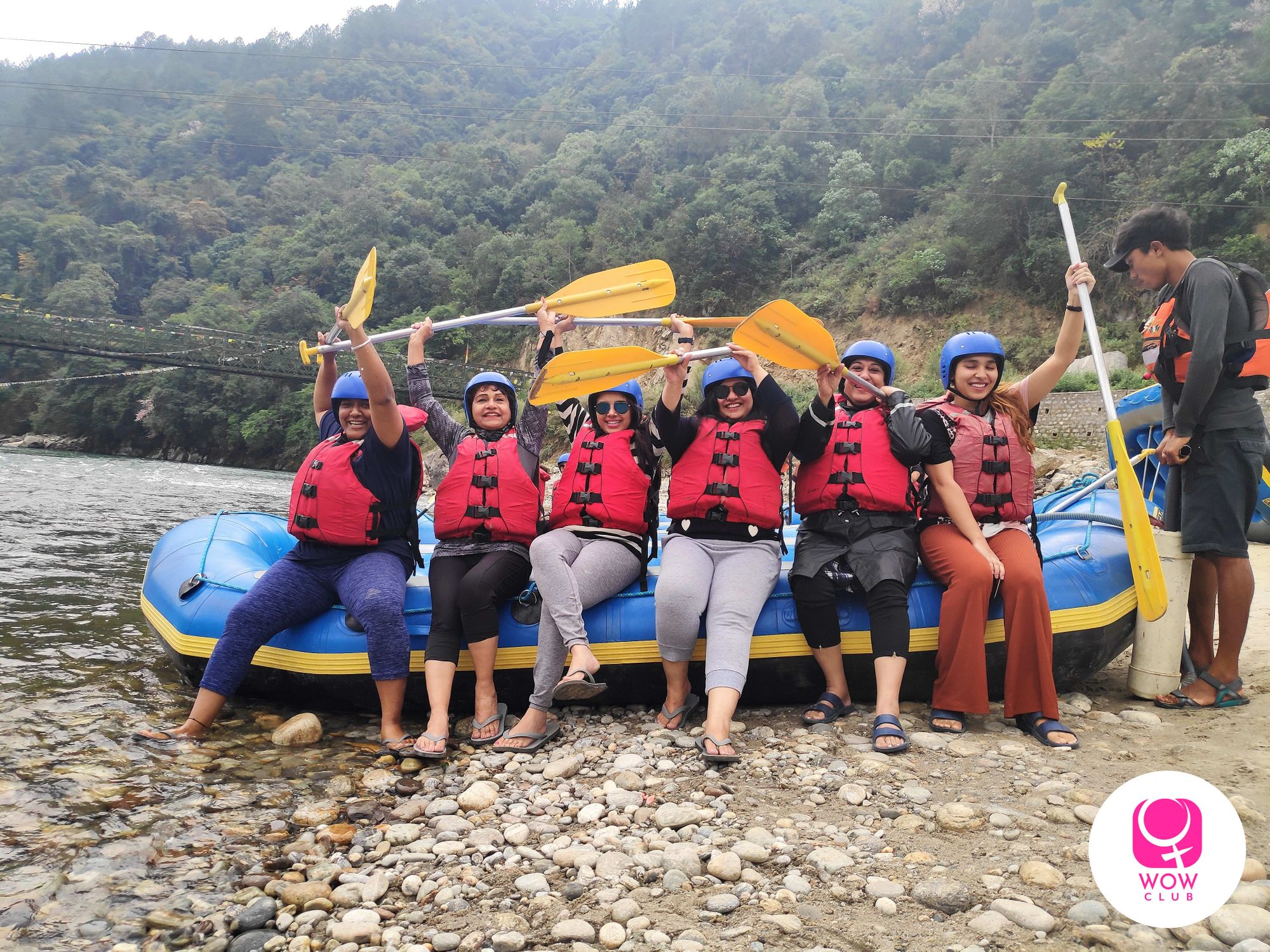 Did you know that white water rafting derives its name from the whitewater that is formed when the bubbly aerated foam is formed over the river caused by high-speed water currents?
5.  Attend Festivals – Get Acquainted With Culture
It becomes a great pleasure if you get to learn about a country's culture through their festivals. Bhutan is a Buddhist state and the festivals are a combination of vibrancy, happiness and richness that let you explore the country in a unique way. Wouldn't you agree that this is one of the top things to do in Bhutan for cultural exploration!
Several major Bhutanese festivals are Thimphu Tsechu Festival, Haa Summer Festival, Matsutake Festival, Ura Yakchoe, Jomolhari Mountain Festival and so much more.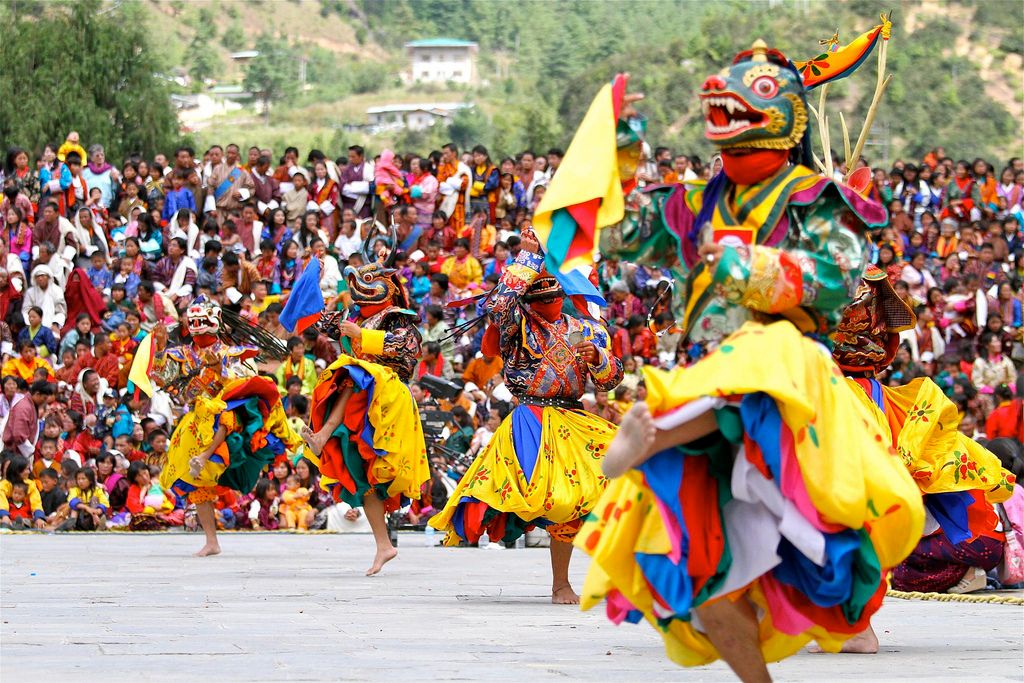 Offbeat Things to Experience in Bhutan
If you're looking at offbeat things to experience when in Bhutan, look no further and read on.
6. Heal yourself inside-out through the ancient hot stone bath of Bhutan
After a long strenuous trek, what better way to relax than in a wooden tub filled with river water, herbs and aromatics, which have a miraculous healing power to soothe the aching limbs? The alchemy lies in the ritual of preparing the Menchu (medicinal water) to be filled in the tub, which is nothing but fresh river water mixed with Artemisia leaves. Further pampering you for the ultimate spa treatment, the water is heated using river stones that are roasted on fire till they are glowing red, depending on your preferences. The secret behind this powerful bath routine skillfully blends both Indian Ayurvedic practices and the traditional medicine of 7th-century Tibet.
Tip: This treatment calms your senses causing no harmful side effects. It is also very helpful in treating arthritis, hypertension, joint pain and stomach disorders.
7. Make your own personalized stamp!
Yes you heard that right. Philately is the art of collecting and studying stamps, and the National Post office in Bhutan's Thimphu has taken one of the most royal hobbies of people to a whole new level. The post office that operates like a normal one also provides the amazing opportunity of turning your own picture in an amazing stamp.

Just bring one of your pictures at the counter and see the team work on it. After a short span of time, you will be handed a complete sheet containing 12 stamps with your picture on it. That for sure is one of the best things to do in Bhutan.
WOW Pro Tip: If you wish to post a letter or a post card using the customized  stamps anywhere across the world, then remember to do so while in Bhutan it self. These stamps are not  accepted on mails outside Bhutan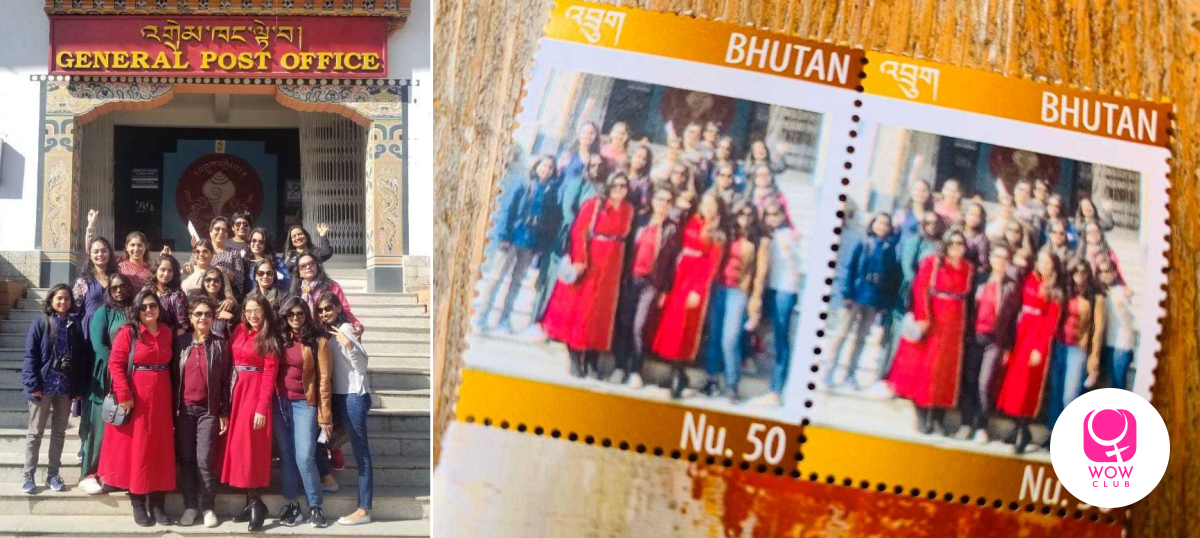 8. Flaunt that Traditional Bhutanese dress
Bhutan's traditional dress is one of the most distinctive and visible aspects of the country.  During your stay in Bhutan, you will notice the local men and women of Bhutan wearing their National dress known as Gho for men and Kira for women. It is compulsory for all Bhutanese to wear national dress in schools, government offices and on formal occasions. When you can try this dress and feel more connected to the culture, then why not?  Shops for local dresses are everywhere, you can either buy the dress or hire one just for sometime. Ask your guide and he/she will help you in doing so.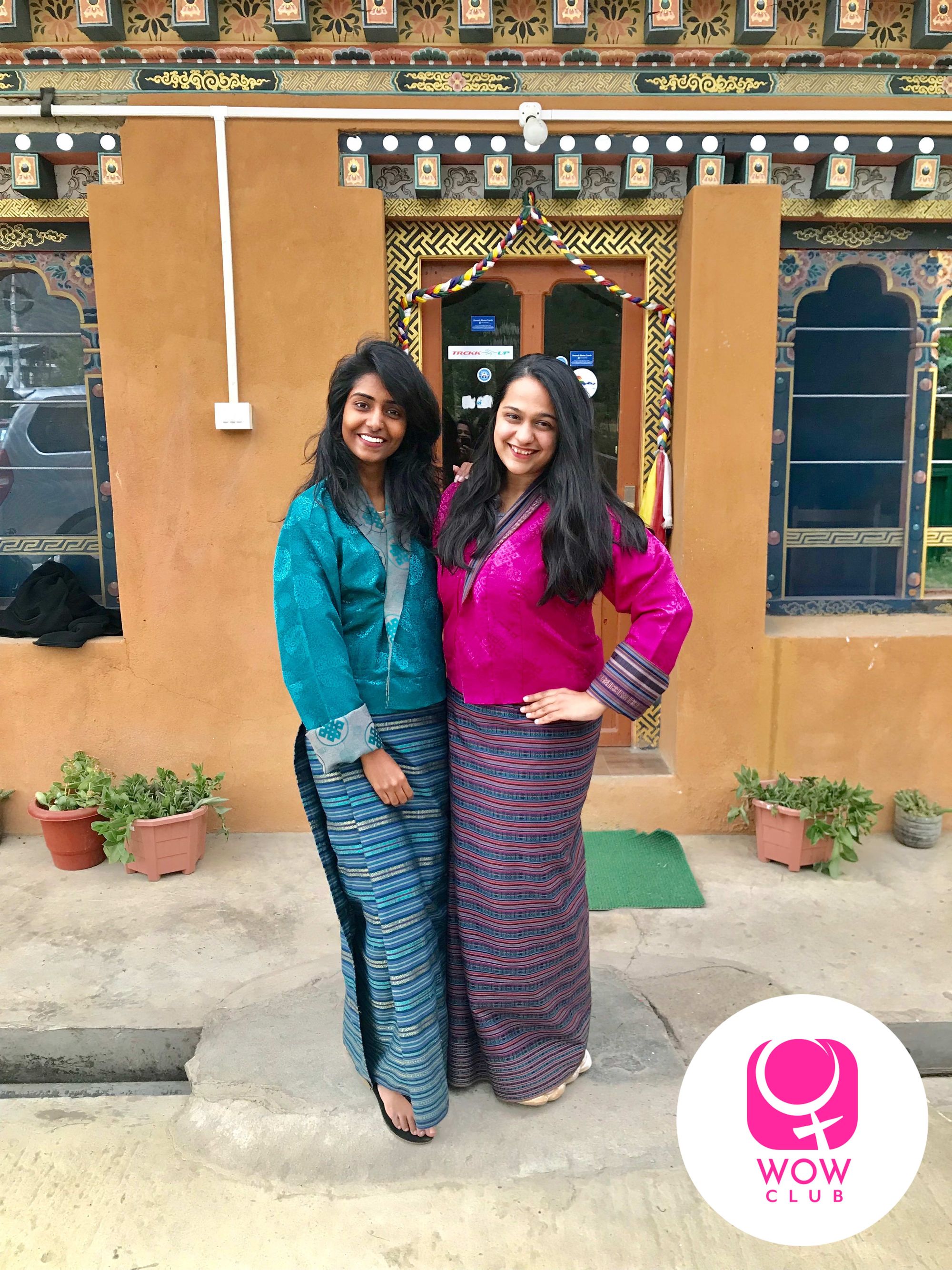 9. Watch a Bhutanese archery match & Try your hand at archery too
The dancing, the war cries, the awe-inspiring accuracy. When you're in Bhutan, you have to witness a traditional archery match. As the national sport, archery matches are played by locals with traditional bamboo bows and arrows is all over Bhutan, all the time.
You can't leave without giving this tradition a try! You can give this sport a try at Paro.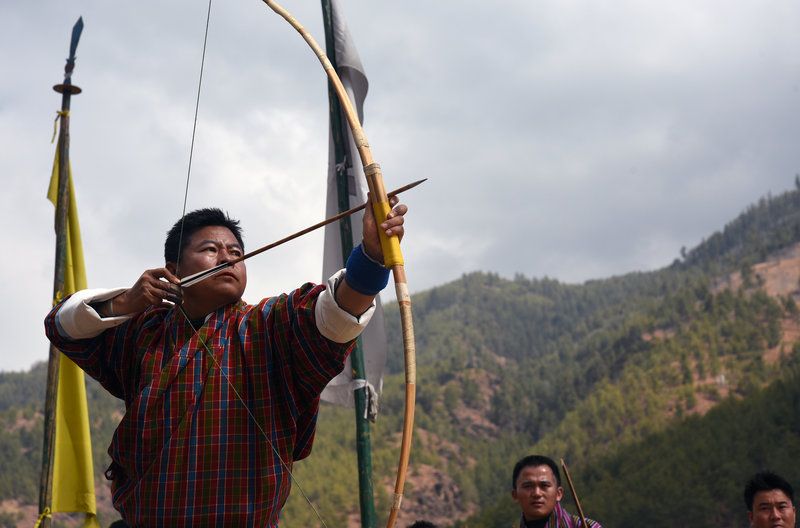 10. Seeing the Largest Book in the world has to be on your list!
The National Library at Thimphu  houses the world's largest book, "Bhutan: A Visual Odyssey Across the Last Himalayan Kingdom," by Michael Hawley. It's five feet by seven feet - to give you perspective, it's roughly the dimensions of a ping-pong tabletop and is about 58 kgs in weight. Your visit to Bhutan cannot be complete without witnessing this book.
11. Grab a Drink and have a fun evening at Thimphu
Thimphu is an amazing place to enjoy an intimate evening with friends and family. Some of the best clubs around this tiny place will make your Bhutanese experience even more amazing. The drinks the you should sample here could be the locally-produced ones such as the local beer Druk Lager (also called Druk 11000) or the local whiskey called K5 (or Misty Peak) or the local peach wine called Zumzin. Here is the list of nightclubs that you should walk into if you love a little dance and some great music.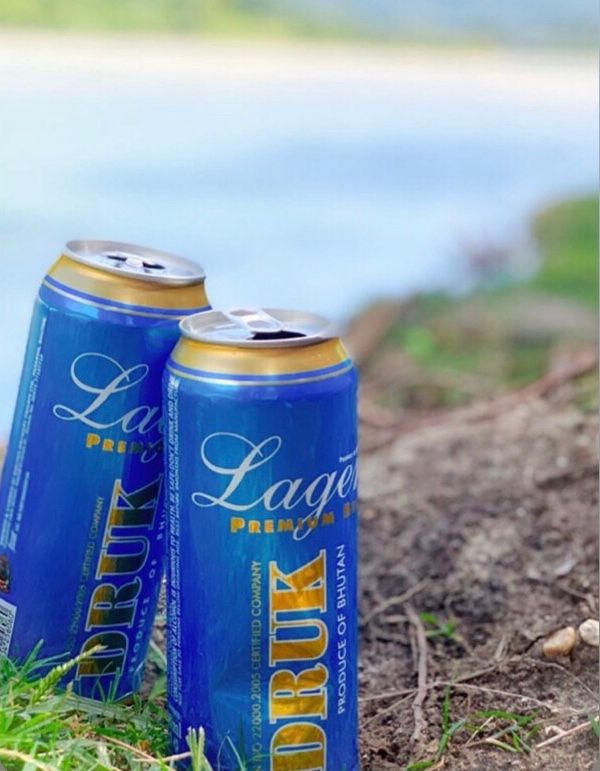 If the thought of these experiences excites you, check out our itinerary specially tailored with a perfect balance of rest and adventure needed for this trip. Covering some amazing places like Thimpu, Dochula Pass, Punakha and Paro the capital city, it is never easy to say goodbye to Bhutan.
Read More:
Join the newsletter to receive the latest updates in your inbox.