What can you expect from Ireland as a solo female traveller?  You can expect a warm welcome from friendly locals, stunning scenery, ancient ruins and castles, a  pub culture that features live music and dance and yes, a lot of rain. But don't let that dampen your spirits! Irish weather is often predictably unpredictable and sometimes there can be four seasons in a day! Rain, drizzle, rain and then the sunshine. For a small country, Ireland is actually pretty big. So a driving holiday is ideal.
Contents
What to see in Ireland in 9 days? The perfect Itinerary.
Day 1
Arrive in Dublin, capital of the Republic of Ireland. Here you soon discover what is the Irish craic - a blend of repartee, intelligence and humour! (you need to hang out with the locals for this, of course with a couple of pints). Explore the Georgian homes, with their bright coloured doors.  Visit the Temple Bar district, located on the south bank of River Liffey. Its the cobbled, cultural heart of Dublin, packed with culture vultures and party seekers, so plan to spend your evening here.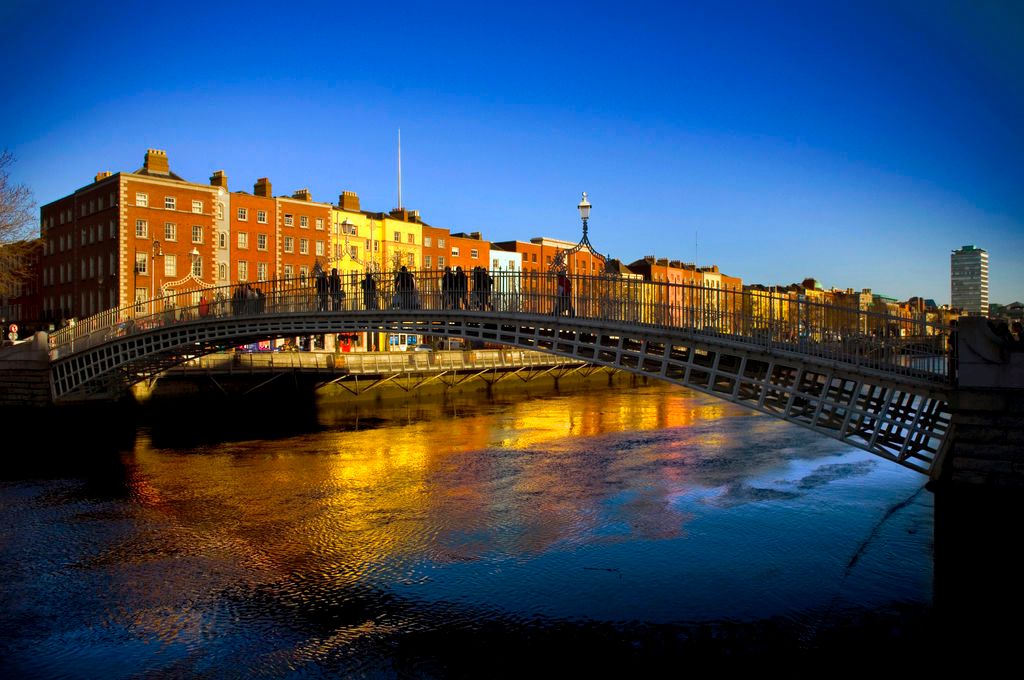 Day 2
The Rock of Cashel, Ireland's most visited historic site is the first stop of the day. The site is impressive - a walled area, built on top of a huge rock. It was a strategic choice of location and an ideal spot for the castle they built there and hence the name. Continue on the road to Cork, where you can check out the Blarney Stone legend, that is built into the battlements of Blarney Castle. Later arrive in Cork, Ireland's second city on the Wild Atlantic Way route. Plan to have an impromptu meal at Cork's English Market, with its ornate ceilings and columns.  What you will find here is the region's best local produce  including meat, fish, fruits, cheese, cakes, wine and snacks.  Unputdownable.
Day 3
The highlight of the day is Killarney National Park and the famous Lakes of Killarney - Ross Castle, Muckross Abbey & House and the gardens would be your stops today. Killarney is the start of the Ring of Kerry, a circular loop that makes for very interesting driving. The town has some cool pubs where you can order the Irish potato pancake. Queen Victoria was one of the town's early visitors, tourists continue to flock here for the spectacular landscapes. Just in case you are good for time, check out a place called Ladies's View, famous for its vantage point. The Queen's ladies-in-waiting are supposed to have come here.
Day 4
We leave early for the Dingle Peninsula. National Geographic calls it 'the most beautiful place in the world'. The scenic drive along the Wild Atlantic Way is incredibly beautiful and the rugged cliffs of the Peninsula lead the way to the charming Dingle Town. Wild hedgerows, endless skies and typically thatched pubs follow you through the drive.  Remember some of these when you stop for a pit stop  - Try the freshest sea food in the world at any of the little villages en route and top it up with some Murphy's Irish ice-cream. Yes it is recommended. A very long drive today but we are sure you will remember it for ever.
Day 5
Look forward to more scenic driving today! The world famous Cliffs of Moher! Moher comes from Gaelic (like everything else in Ireland) it means 'ruined fort'. So literally the Cliffs of the Ruined Fort, that is home to a huge colony of Puffins, during their breeding season from April to early August.  The Visitor Centre is worth your while, when you want some indoors after struggling with the force of the winds on top of the sea cliff, 702 feet at the highest point. Dramatic sea views, so remember to being your camera along. This is the Wild Atlantic Way at its best. You can even see the Burren, a landscape of bedrock with its cliffs and caves, fossils and rock formations.  Doolin is where you can take a pit stop. A delightful little village that is the gateway to the Cliffs and Aran Islands, just in case you are doing a leisurely driving holiday.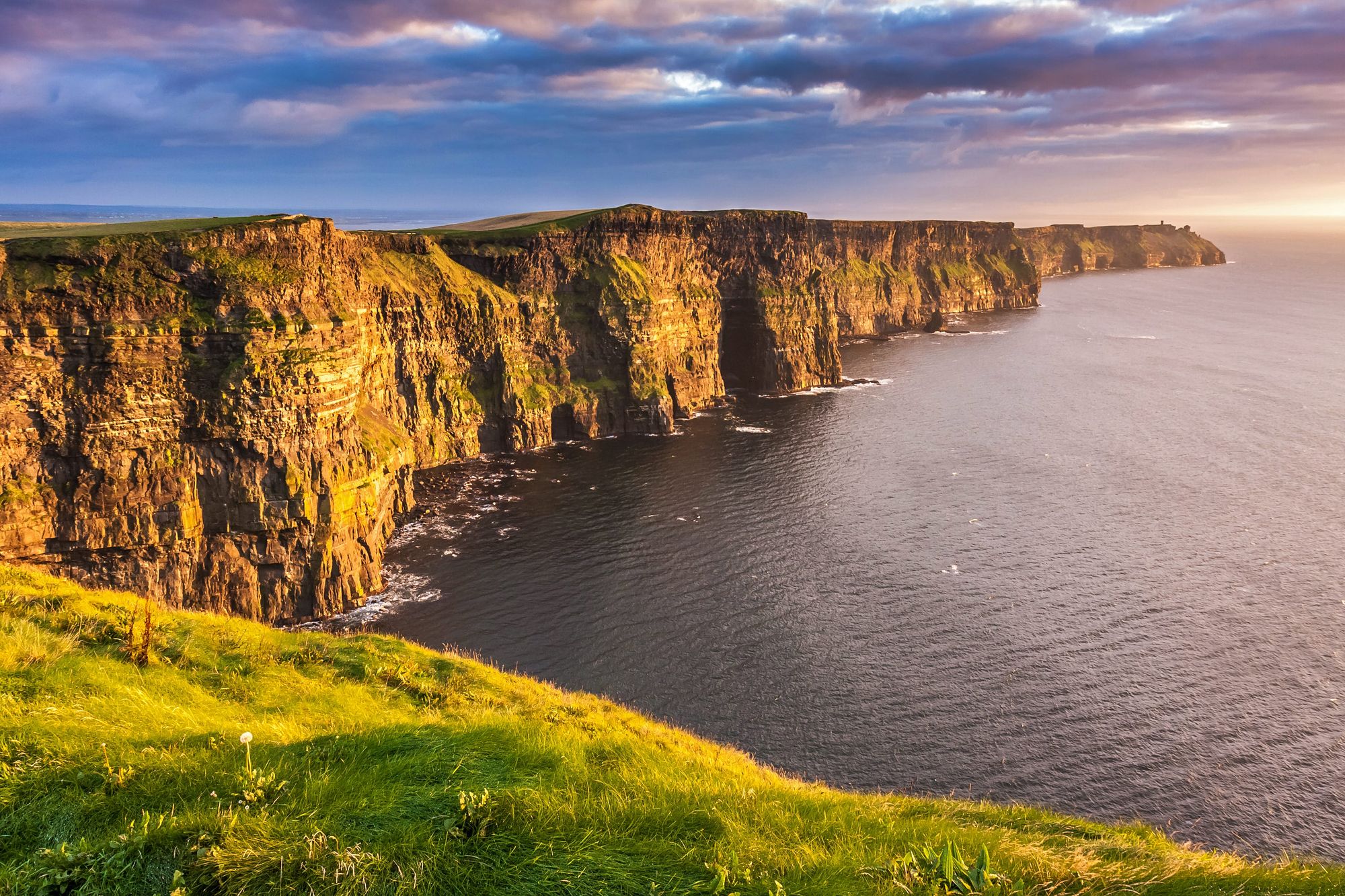 Day 6
Connemara is Ireland's wildly romantic region and we are driving around here! Bound by the Atlantic on three sides, the Connemara is a rugged, rocky wilderness with majestic mountains, peat dark lakes, crumbling stone walls and wast expanses of wind swept bog.  The two main cities of Connemara are Clifden and Galway.  Visit the Kylemore Abbey, a Benedictine monastery with its own fairy castle and move on quickly because there is still a lot that you need to cover.  Galway's Latin Quarter with its galleries and bars and cafes and then you simply must search for the Wild Connemara Pony. Worth the effort, they are gorgeous animals.  Trad on the Prom is a befitting way to end your stay in Galway - the music will touch your soul and the dancing will make you breathless!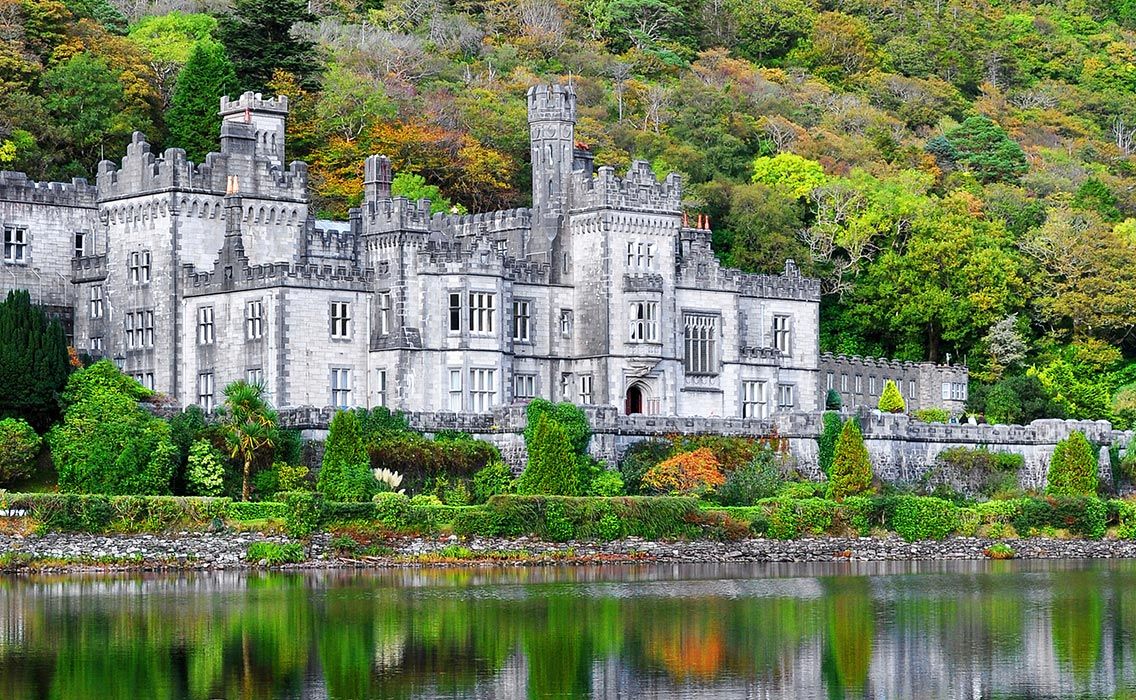 Day 7
You'll come across Clonmacnoise amidst green meadows beside the bank of River Shannon and this is a not to miss stop on the drive back to Dublin from Galway. Walk around the ruins of a cathedral, seven churches, two round towers, high Celtic crosses and one of the largest collections of early Christian graves. The next stop is certainly the highlight for today - the famous Trinity College in Dublin. The primary focus of the Old Library and Long Room at Trinity is the Book of Kells tour, that you certainly must do. The Book of Kells written on prepared calfskin contains the four Gospels in Latin, and this must have been around the year 800.  
Day 8.
Dublin is considered very safe for solo women travel, so go out and explore to your heart's content! You could visit Malahide Castle, set on 250 acres of botanical gardens in the pretty seaside town of Malahide. A beautiful 12th century castle owned by the Talbot family for nearly 800 years, Malahide is perhaps one of the longest owned castles by a single family in Ireland. Move on to the Guinness Storehouse, where the highlight for many visitors is the Gravity Bar. Here you enjoy unparalleled views of Dublin city - made even better with a complimentary pint and yes Guinness does taste better in Ireland!  You can pack in just one last thing in Dublin - Visit the famous Merry and Ploughboy Pub for an evening of music and dance.
Day 9.
Time to head back home OR Got more time in hand? Combine Republic of Ireland with Scotland and London! Alternately you can extend your trip and take in Northern Ireland as well.  In case you think this is much work, get in touch with WOW soon!
List of Best Places to Visit in Ireland
The Cliffs of Moher
For those who have read up on Ireland, prior visiting, the Cliffs will be familiar through countless postcards and guide books. Yet no image can ever do them justice!
Grafton Street, Dublin
Much more than a shopping street, Grafton Street is alive with buskers, flower-sellers, and performance artists. Great for people watching too.
The Rock of Cashel
The Rock of Cashel is huge and iconic, honestly there is nothing like it anywhere in the world. Located at Cashel in Tipperary. Includes remarkable collections of Celtic art and medieval architecture. Romanesque chapels and Gothic cathedrals are a part of the complex.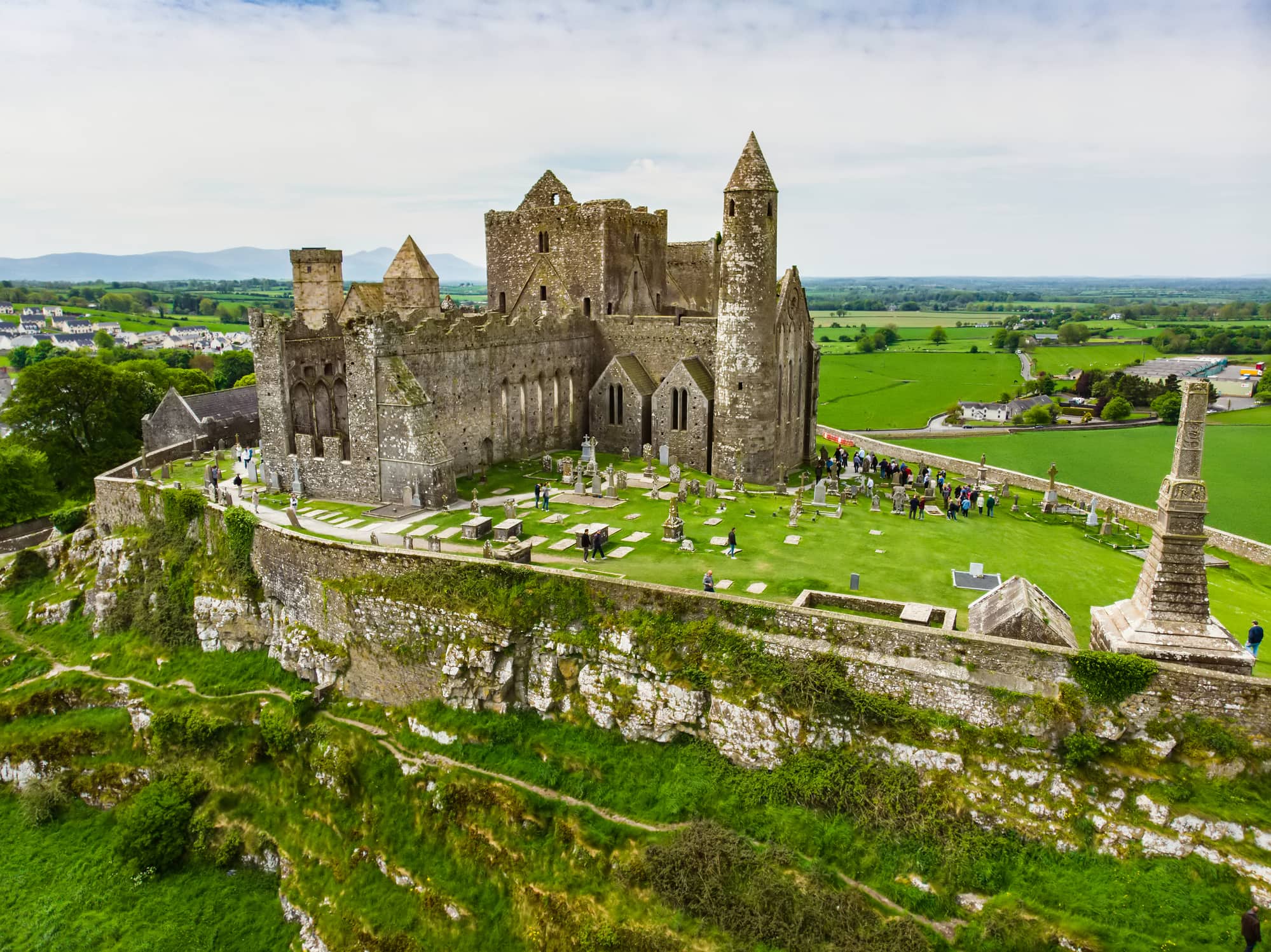 Blarney Castle and the Blarney Stone
The Blarney Stone sits high on the tower at Blarney Castle, not far from Cork. Reputed to endow the famed Irish eloquence to those who dare hang their head over the parapets to kiss it. It was built more than 600 years ago by Irish chieftain Cormac McCarthy, and you can tour the massive stone building from its towers to its dungeons.
The Ring of Kerry
Ring of Kerry is arguably Ireland's most scenic route -  The entire journey non-stop could take under three hours. This area of astounding natural beauty boasts a range of outdoor pursuits that include golf, water sports,  cycling, walking, horse-riding, and terrific freshwater fishing and deep-sea angling. For history buffs, there are Ogham Stones, Iron Age forts, and ancient monasteries.
Dingle Peninsula - Wild Atlantic Way
The Dingle Peninsula is remote and is cluttered with fascinating remnants of prehistoric Ireland. The route is just perfect for a day long driving trip. At Slea Head, the jagged coastline offers smashing views of deadly black rock cliffs and the crashing surf coming up every now and then.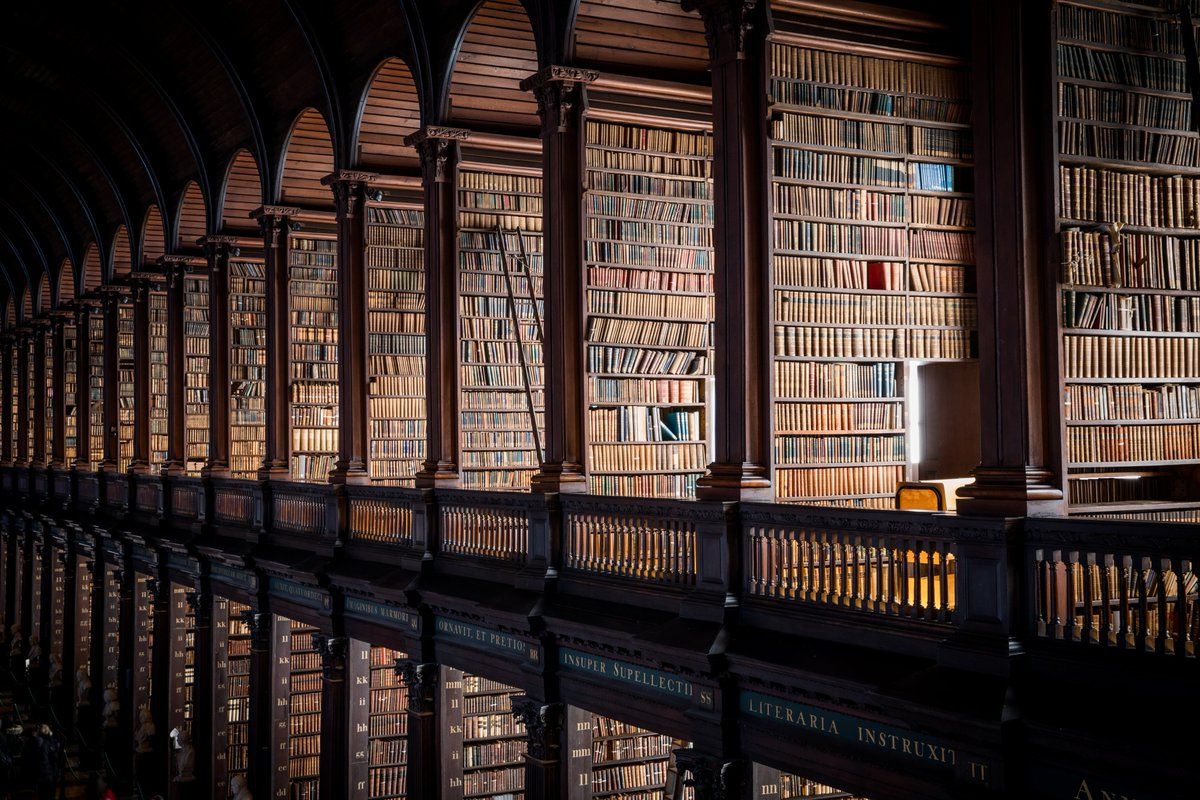 The Book of Kells and Trinity College, Dublin
Ireland's oldest university, Trinity College in Dublin is home to the Book of Kells.   A stroll in and around the grounds is a journey through the ages and into the world of scholarly pursuit.
Bunratty Castle & Folk Park  
Enjoy a four course meal in this historic castle and be entertained by the Bunratty Castle Singers. The spot on which this castle stands has been occupied for over 1000 years - by the Vikings, Normans, Irish Earls, Lords and Ladies...
Aran Islands
The Aran  Islands are a short ferry ride from the port close to  Galway.  Three limestone islands make up the Aran Islands, where locals still speak the Gaelic language. There is a stark beauty about these wind swept islands, the crashing waves seem to declare that this is the end of the world.
Travel Tips
Weather
Influenced by the Gulf Stream, Irish weather offers everything from stunning coastlines to dramatic windswept lush green landscapes.  The best time to visit Ireland is between March and May, and September to November, when it's not too cold or particularly crowded. The climate is mild, moist with abundant rainfall, but no extreme temperatures.  January and February are the coldest months of the year, with temperatures hovering between 4 and 7 Celsius.  Be prepared for the rain always.
WOW Pro Tip - Ireland is called 'Emerald Isle' since it is covered with green grasses and meadows and of course shamrocks.
Language
 Irish or Gaelic is recognised as the official language of Ireland. But no worries since all speak in perfect English, wherever you are in Ireland.  Be aware that there may be some quirky slang and thick accents though.  
WOW Pro Tip - Ireland is divided between the Republic of Ireland (officially named Ireland) and Northern Island, which is a part of the United Kingdom.
Currency
The currency that works in Ireland is the Euro (EUR). In case you extend your stay to visit Northern Ireland, the currency that you need to have is Pound Sterling. Bear in mind that any other currency like USD will be of no use in Ireland.
Credit Cards & ATMs
Credit cards are widely accepted on the island of Ireland. It is useful to have Euros in smaller denominations for small purchases and tips.
Safety
Overall Ireland does not have a high risk of crime, but yes it makes sense to look after belongings when you are on the road.  In case you are thinking of a driving holiday in Ireland, often there are narrow country roads that need careful navigation and alert driving skills.
Visa
Visitors to Republic of Ireland require an Irish visa and Northern Ireland require a UK visa.
WOW Pro Tip - Travelling this far why not club both the places together! With one single BIVS visa which can be applied from both Ireland & UK embassy you can travel between these two countries.  
What to wear when in Ireland?
Wear warm clothes! Even if you do a summer visit, remember that the Irish weather is unpredictable, so carry sufficient woolies and water proof just in case - and an umbrella always! Along with some dresses for evenings at the pubs and cafes. Walking in Ireland is a joy, so pack those very comfortable shoes you have.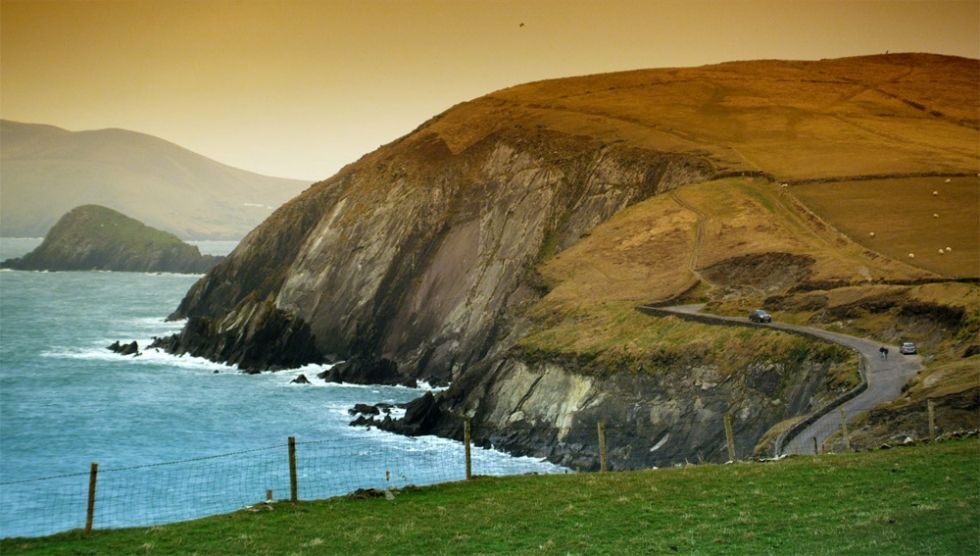 Few Interesting Things we discovered in Ireland.  
Irish Coffee
The only thing better than coffee is coffee spiked with alcohol. Something well understood by Chef Joe Sheridan at the coffee shop in the Foynes Airbase Flying Boat Terminal at County Limerick - (it was invented here). Combining hot coffee, cold cream, strong Irish whiskey and sugar, this cocktail is comfort and one that manages to simultaneously alert and relax the person enjoying it.
Irish Stew
Irish Stew is something that you can try during your stay in Ireland. It is a lamb and root vegetable preparation and in some cases a dash of Guinness can be added.  Today it continues as one of the best loved dishes. Fairly simple to make. So if you like what you eat, bring the recipe back with you.
KerryGold Irish Butter
You might wonder what butter is doing on this list! But there is every good reason for it! It's sinfully rich, creamy and flavourful. Artisanal butters are popular, but even the generic version is addictive. The Irish are known to slather it generously on sandwiches instead of mayo and even on digestive biscuits for dessert. The secret to this richer taste is that the Irish cows have even greener pastures than most cows.
Connemara Single Malt Whiskey
Thought peat was all about Islay? Think (or perhaps 'drink') again. All Islay fans owe it to themselves to check out Connemara. Tasting notes - The palate throws up flavours of a forest fire with slightly herbal notes balanced with soft caramels and hot cross buns. The finish is decidedly peaty, lingering softly with dark chocolate notes at the end. We bet you are curious about it by now!
Guinness
Celebrate St Patrick's Day or for that matter any day of the year - with a pint of the black staff - Yes! since Guinness tastes better in Ireland.  A great place to do this is at Gravity Bar in the Guinness Storehouse, the place where the dark Irish stout was invented in 1759. If you pay for the tour of Guinness Storehouse, you get a complimentary pint in the Gravity Bar, which has those panoramic stunning views over Dublin city.  A self guided tour, so you can make your way straight to the bar if you like. Health Benefits - Because of antioxidants found in Guinness, the beer is supposed to slow down the deposit of harmful cholesterol on artery walls. Well, we are just saying...
WOW Pro Tip - What exactly is Shamrock? Just what is it? A clover? Unfortunately, there's no single answer. But yes it looks close to clover and has come to be the symbol of Ireland. According to St Patrick, the patron saint of Ireland, the three leaves of the shamrock are used to explain the Holy Trinity of Father, Son and Holy Ghost in the 4th century.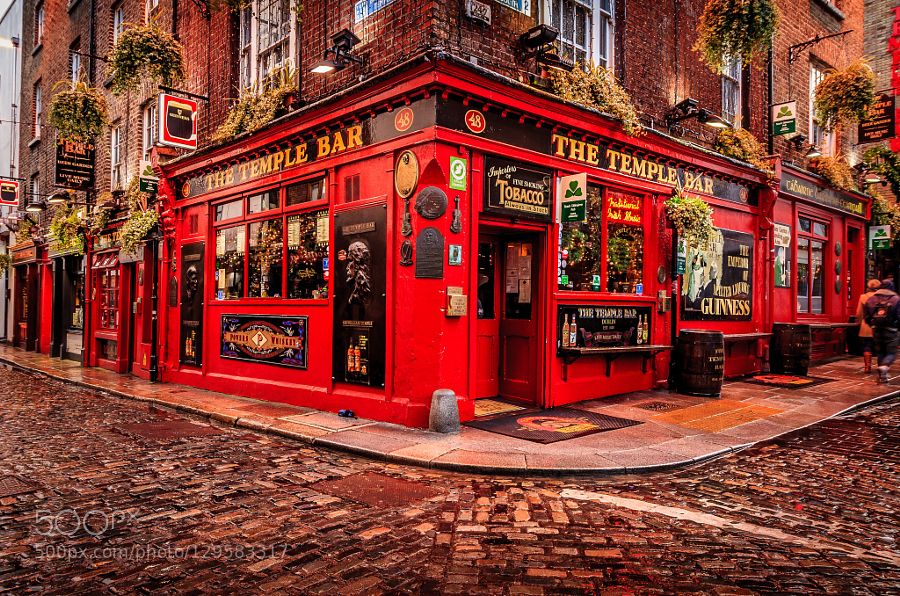 Celebrating St. Patrick's Day in Ireland
St. Patrick's Day marks the death of Ireland's patron saint who introduced Christianity to the island. In case you are in Dublin, head for O'Connell Street to see the marching bands, dancers and festive floats - generally visible during the morning hours. Everyone wears green during the celebrations, so remember this when you pack for the trip.
WOW Pro Tip - The Claddagh ring is a traditional Irish ring which represents love, loyalty, and friendship (the hands represent friendship, the heart represents love, and the crown represents loyalty). Interesting. You can look for one when you are around Galway.
Dublin Literary Pub Crawl
Few cities in the world can claim to be home to so many writers, intellectuals and poets - from Jonathan Swift to WB Yeats, Oscar Wilde and George Bernard Shaw, Dublin knows them all.  Enjoy an exploration of literary Dublin - the Pub Crawl, when two well informed locals take you on a tour to check out the significant drinking holes in town, accompanied by stories, songs and yes the 'craic' that we talked about earlier.
We hope you enjoyed reading about our experiences in Ireland -  Combine Republic of Ireland with Scotland and London! Alternately you can extend your trip and take in Northern Ireland as well.  In case you think this is much work, get in touch with WOW soon!