Turkey is a country where East meets West and adventure meets history. The locals are warm and welcoming, the cuisine is mouthwatering , the culture has depth. Turkey has sun-kissed beaches, pine-covered mountains, magnificent mosques and so much more. Everyone can find something or other in Turkey to have it in their bucket lists. We have prepared a detailed informative guide for your solo Turkey trip from India .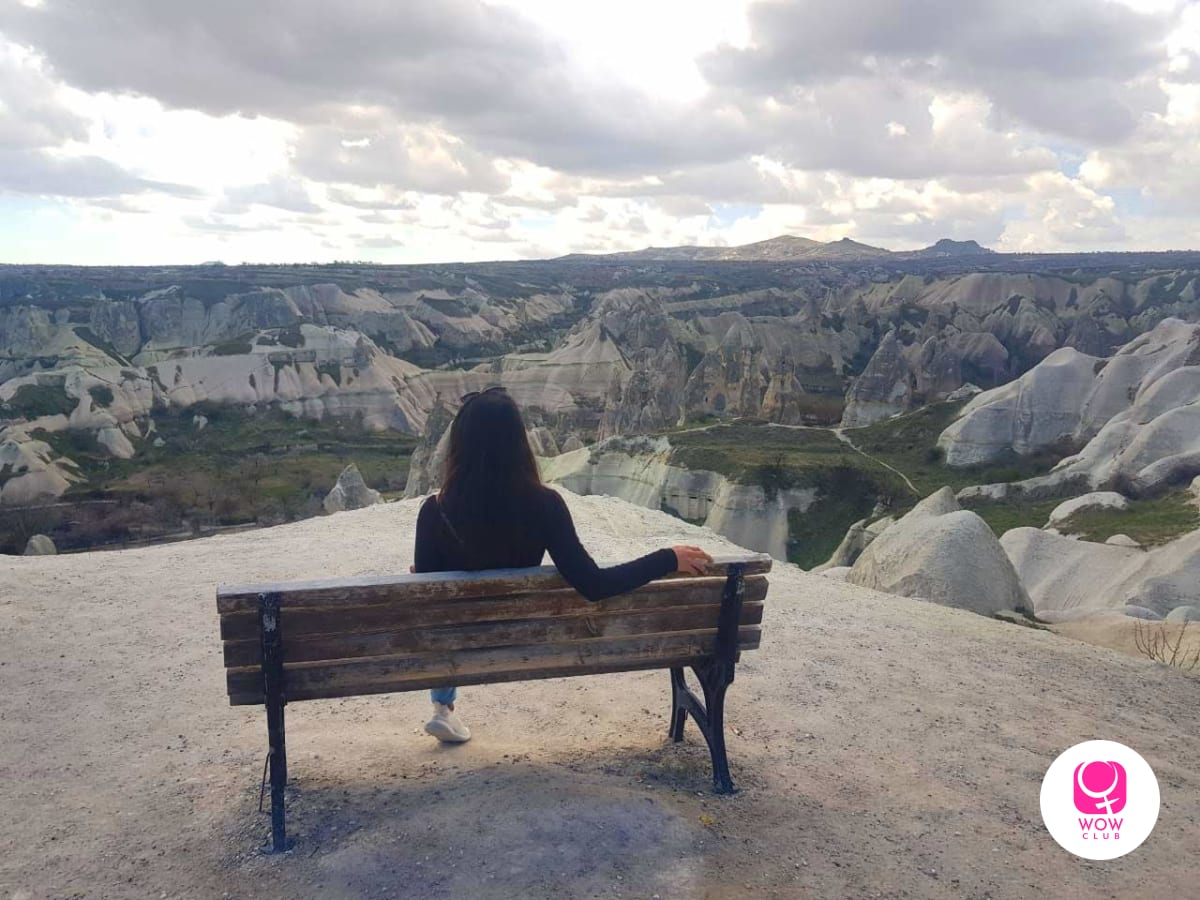 Contents
Here are the best places to visit in Turkey
Day 1
Arrive at Istanbul Airport, check into a hotel.
You can choose to stay in the Sultanahmet area, also known as Old Istanbul, from where many attractions are in the vicinity and you get a clear view of the Bosphorus Strait.
Or you can stay in Taksim Square, which is known as modern Istanbul and is a busier area with several options for eating out and nightlife.
2. Visit Sultanahmet Square, Blue Mosque, Hagia Sophia, Topkapı Palace and Grand Bazaar.
Day 2
Explore the Basilica Cistern, Dolmabahçe Palace and the Galata Tower followed by Hammam.
Take the afternoon Bosphorus cruise and catch the sun set at Galata Bridge.
Visit Taksim Square post sun set for party the night away on your last day in Istanbul
Day 3
Take a early morning flight from Istanbul to Cappadocia.
Begin you day with an active start by hiking at Rose valley, followed by Kaymakli Underground City which is one of UNESCO World Heritage Sites.
For your evening entertainment, choose between a traditional whirling dervish show or a livelier Turkish night show of dance and music.
Day 4
Start your day early with a hot-air balloon ride.
Later head to the Göreme Open Air Museum which is another UNESCO World Heritage site.
Explore Cappadocia further by visiting other attractions like Derinkuyu Underground City, Soganli Valley, Avanos River and Town, or Uchisar Castle.
Take an overnight train or opt for a short flight to Selçuk which is one of the most popular cities to visit in Turkey.
Day 5
Visit the ancient city of Ephesus, Temple of Artemis, which is one of the Seven Wonders of the Ancient World and Ephesus museum.
Opt for walking tour to the House of the Virgin Mary.
Day 6
Hire a taxi from Selçuk to Pamukkale  which is a two-and-a-half-hour taxi ride.
Visit the travertines (limestone deposits) of Pamukkale followed by the Hierapolis City Ruins, that's walking distance from the travertines.
Day 7
Take a bus to Bodrum which is a beach paradise on the western coast.
Visit the Museum of Underwater Archaeology, the Mausoleum of Mausolus, Myndos Gate and Bodrum Theatre.
Bodrum also has a "bar street" that offers an array of bars and clubs to party the night away.
Day 8
Catch a morning flight to Istanbul and a connecting flight to back home.
Distances & How to Reach
Istanbul to Cappadocia
Road distance from Istanbul to Cappadocia is  approx 800kms.  Flights are available from Istanbul airport to the  Kayseri airport and is the most convenient way to travel in Turkey for solo travellers.
However, the option of travelling from train, bus and hired taxi is also available for those who enjoy long journeys.  
Cappadocia to Selçuk
Overnight buses from Kayseri to Izmir take about 14 hours (850km) to reach Selçuk. You can also opt for a cab ride, which will take you around 10 hours.
You can also opt to take a short flight of 2 hours.
Selçuk to Pamukkale
Pamukkale is a two-and-a-half-hour taxi ride from Selçuk (approx 200kms).
You can also take a bus that departs from Selçuk to Denizli, which takes three hours and then another bus from Denizli to Pamukkale, which takes about 20 minutes.
Pamukkale to Bodrum
Bodrum is about three hours from Selçuk. Taking a bus from Izmir's city centre to Bodrum will take you a little over four hours (approx 270kms).
Solo females can travel with hired taxis.
If this seems like too much work, there are multiple tour package of Turkey from India, you can check out WOW's trip to Turkey here.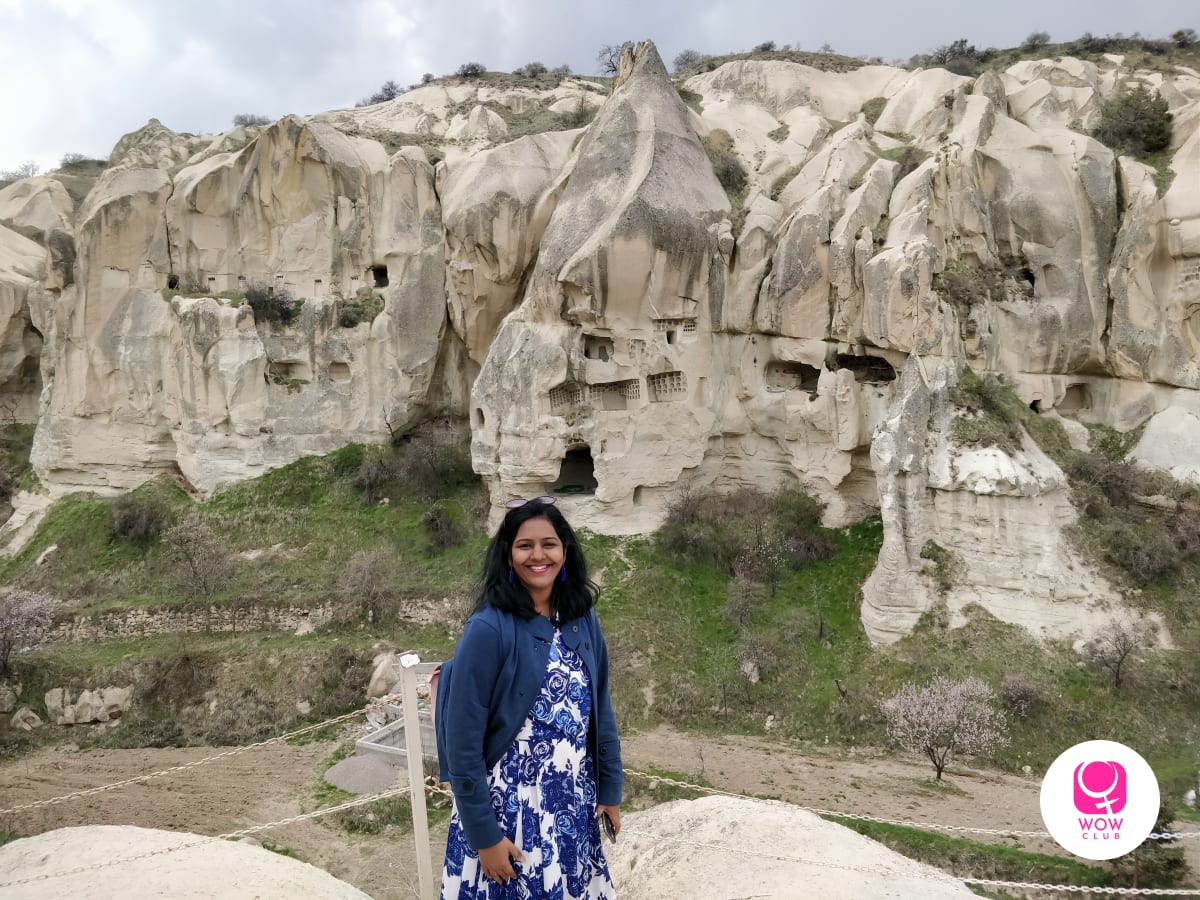 Off Beat Interests and Experiences available in Turkey
In Istanbul you can stop for lunch at one of the many rooftop restaurant available near Hagia Sophia. Popular options include Marbella Terrace Cafe Restaurant, Roof Mezze 360 and BonTerrace Restaurant. Sip on some Turkish coffee while you're here to give you that much-needed kick for the rest of your day and is popular in Turkey for solo travellers.
Don't forget to carry along ceramics, lanterns, jewellery, silks, and of course, sumptuous Turkish delights.
Don't forget to start your day with kahvalti (Turkish word for breakfast which literally means before coffee). Try the simit (a kind of bagel), cheeses, sucuk (dried ground beef sausage) with eggs, and börek (dough sheets with cheese, meat, and vegetables). And wash that meal down with some Turkish coffee, because after all, you're in a country steeped in caffeine culture.
For a unique experience, we recommend you stay in one of the cave hotels in Cappadocia . These are carved out into the landscape, allowing you to experience the true culture and beauty of the place. The natural limestone walls are good for ventilation, as they keep you cool in summer and warm in winter.
The Turkish night show is one of the best way to spend an evening in Cappadocia, where performances include folk music, performances and belly dancing. You can find a Turkish night show at Evranos – Avanos, Uranos – Avanos, or Yaşar Baba – Üçhisar.
Seeing the picturesque scenery from the vantage point of a hot air balloon is truly an unforgettable experience. Make sure to get a reservation for the ride a day before from your hotel or online from websites well in advance.
You can check out Pamukkale Antique pool, where you can take a dip and cool off. This hot spring features sparkling "champagne water" and is located  within the Pamukkale-Hierapolis complex. Legend has it that this artificially sculpted pool was a gift by Marc Anthony to Cleopatra.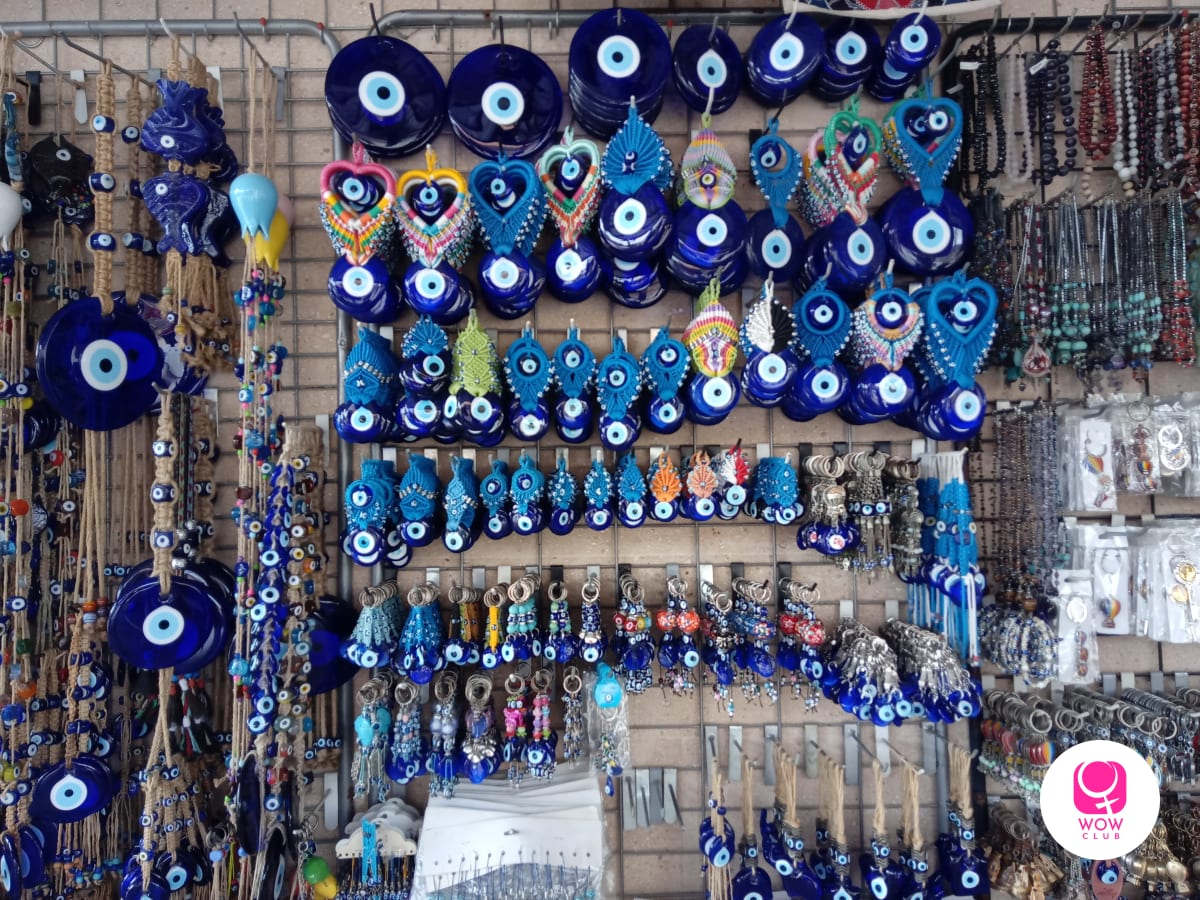 Climate & Best time to visit Turkey
Turkey is considered as an all year goal and the best time to visit relies upon the spots you wish to visit and the exercises you need to enjoy. April and May is the best time for open air exercises like trekking and cycling or investigating the archaeological locales. June through September are normally hot and dry with temperatures being especially high making it incredible for island containers and sea shore sweethearts. April, May, September and October are the months with lovely temperature and are considered as the best time to investigate the various antiquated locales of Turkey. From November to March, the climate begins to get cold transcendentally in inside territories of Cappadocia where the temperature drops to beneath 0°C. Winters can, notwithstanding, be the best time to navigate the destinations as they are less occupied during this season.

Turkey in Peak Season

The pinnacle seasons to visit Turkey are Spring and Fall when the skies are practically clear, and the sun is warm. Mid-June through mid-September draws in a great deal of group in light of the moderate temperature and beautiful environment. Some downpour can be normal during this time. The energetic air and neighborly individuals would irrefutably overpower your faculties, however the excessively significant expenses of inns and other housing alternatives should likewise be viewed as when visiting during the peak season.
Turkey in Low Season
Winter months are extremely brutal in Turkey and consequently just draw individuals who can overcome the nippy climate. November through March stays cold in spite of the fact that December through February are the coldest months with the temperature dropping as low as 8°C. Be that as it may, lesser groups implies you have a superior possibility of touring, drinking heaps of pomegranate squeeze and loosening up in the Hamam. The south coast is, be that as it may, hotter and is relatively tranquil than the late spring months.
Turkey in Shoulder Season
The shoulder season in Turkey is between April to May and September to October. The climate is enjoyably warm and in this way is the perfect time to appreciate the spring celebrations, spend time with local people, figure out how to prepare customary nourishment and have a superior comprehension of their way of life. The lodging levies probably won't be as high as the pinnacle season, however they are not modest.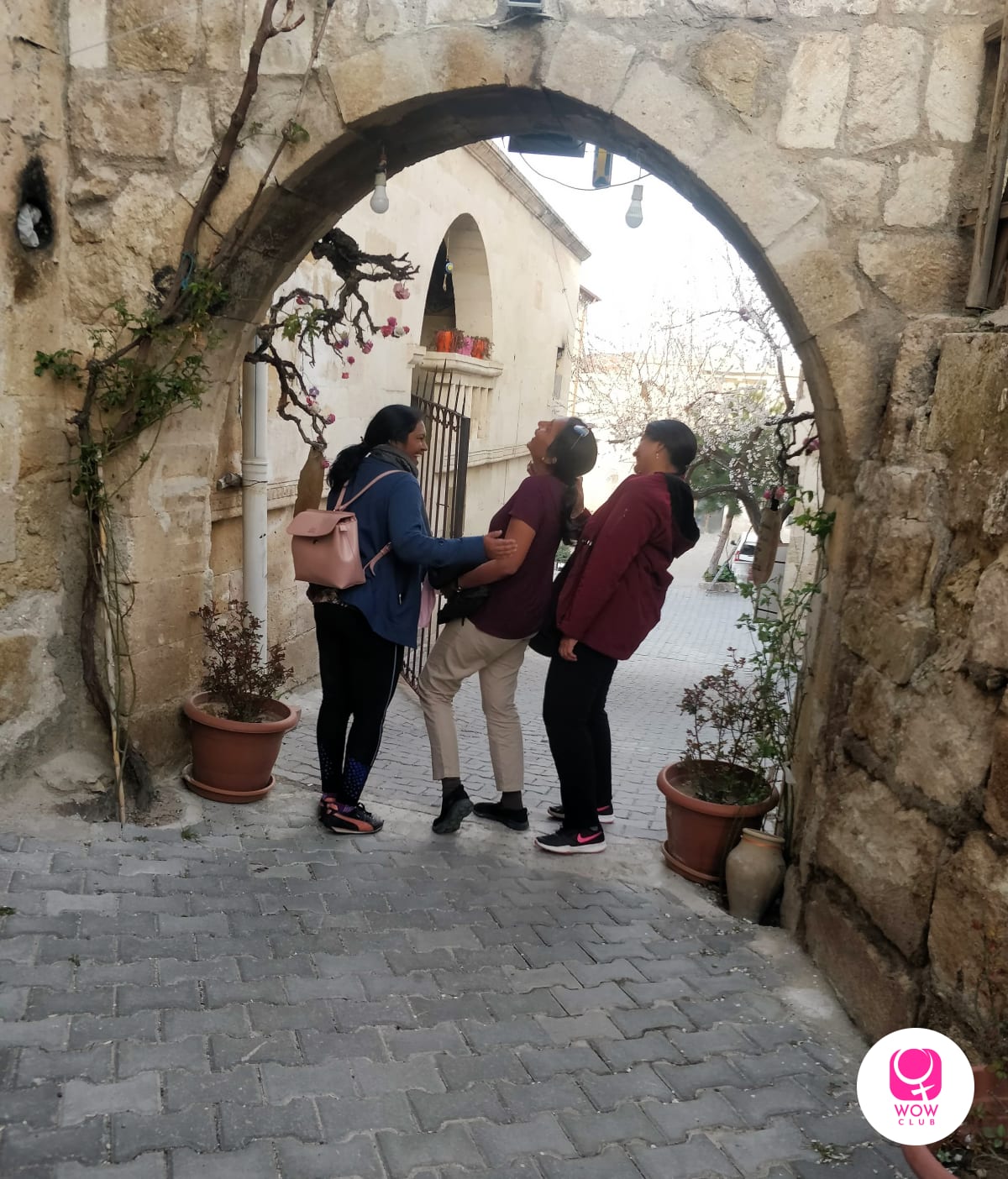 Time Differences
Turkey follows GMT+3 time zone and is 2 hours and 30 mins behind India. Hence, if it is 02 pm in India, it will be 11:30 am in Turkey.
Languages spoken & Religions
Turkish language is established as the official language of the country and is also the most spoken in the country. More than 30 ethnic languages exist in Turkey like Kurmanji, Arabic and Zazaki, but only small numbers of people speak a few of the ethnic languages. With the dominance of the Turkish language, other languages are regarded to as minority languages.
Turkey has been home to all three great revealed religions—Judaism, Christianity and Islam—for centuries. However, 99% of Turkey's people today are Muslim. Hence the solo female travel in Turkey is pretty safe.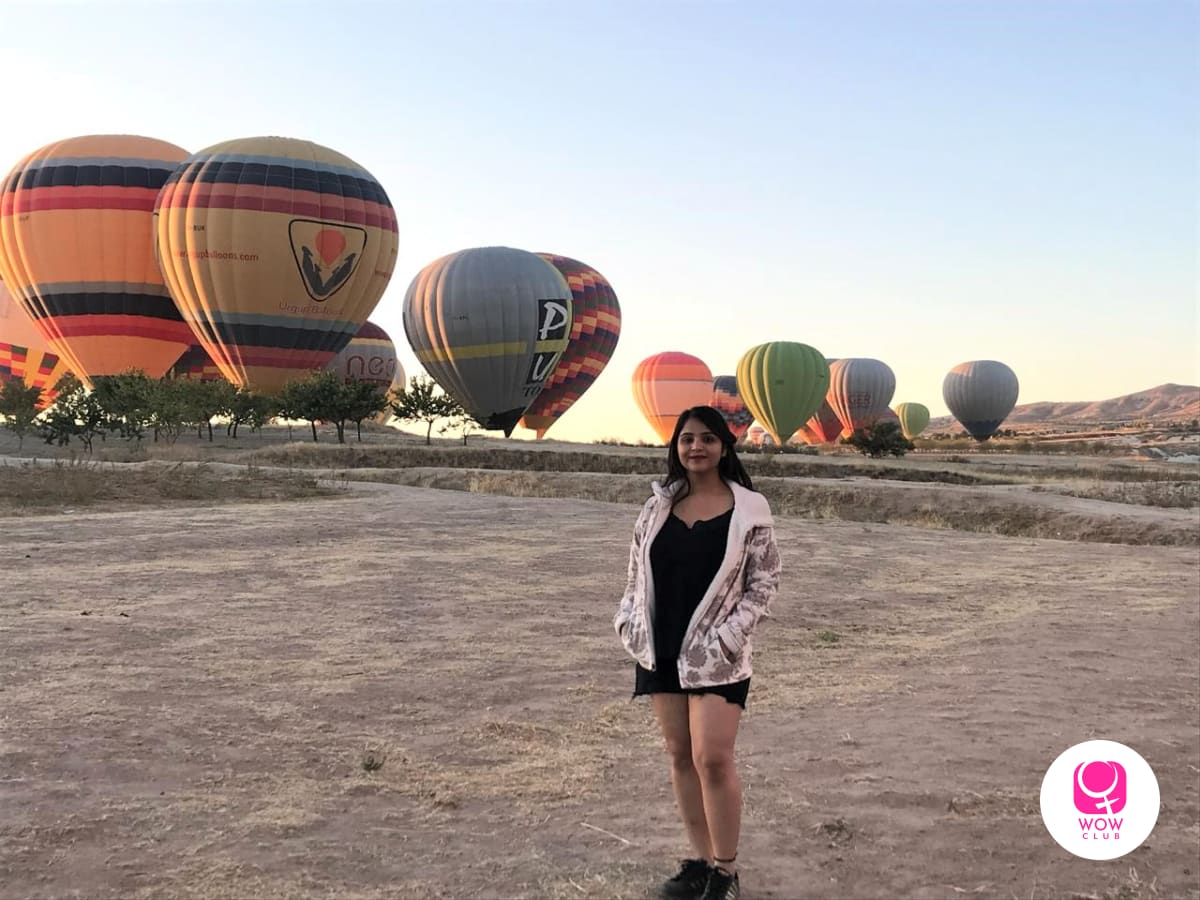 Currency and Money Matters
Turkey's money is the Türk Lirası (Turkish lira; ₺). The lira comes in notes of five, 10, 20, 50, 100 and 200, and coins of one, five, 10, 25 and 50 kuruş and one lira. Absence of little change is an issue; attempt to keep an inventory of coins and little notes for minor installments.
ATMs are widely available. Credit and debit cards are accepted by most businesses in cities and tourist areas. ATMs dispense Turkish lira, and occasionally euros and US dollars, to Visa, MasterCard, Cirrus and Maestro card holders. Look for these logos on machines, which are found in most towns. Machines generally offer instructions in foreign languages including English.
It's possible to get around Turkey using only ATMs if you draw out money in the towns to tide you through the villages that don't have them. Also keep some cash in reserve for the inevitable day when the machine throws a wobbly. If your card is swallowed by a stand-alone ATM booth, it may be tricky to get it back. The booths are often run by franchisees rather than by the banks themselves.
Credit Cards
Visa and MasterCard are widely accepted by hotels, shops and restaurants, although often not by pensions and local restaurants outside the main tourist areas. You can also get cash advances on these cards. Amex is less commonly accepted outside top-end establishments. Inform your credit-card provider of your travel plans; otherwise transactions may be stopped, as credit-card fraud does happen in Turkey.
Foreign Currency and Exchange
Euros and US dollars are the most readily accepted foreign currencies. Shops, hotels and restaurants in many tourist areas accept these and taxi drivers will take them for big journeys.
The Turkish lira is weak against Western currencies, and you will probably get a better exchange rate in Turkey than elsewhere. The lira is virtually worthless outside Turkey, so make sure you spend it all before leaving.
US dollars and euros are the easiest currencies to change, although most exchange offices, all post offices (PTTs) and many banks will change other major currencies such as Australian dollars, UK pounds and Japanese yen.
You'll get better rates at exchange offices, which often don't charge commission, and at post offices than at banks. Exchange offices operate in tourist and market areas, with better rates often found in the latter. Plentiful shops and hotels in tourist areas will exchange money.
Banks are more likely to change minor currencies, although they tend to make heavy weather of it. Turkey has no black market.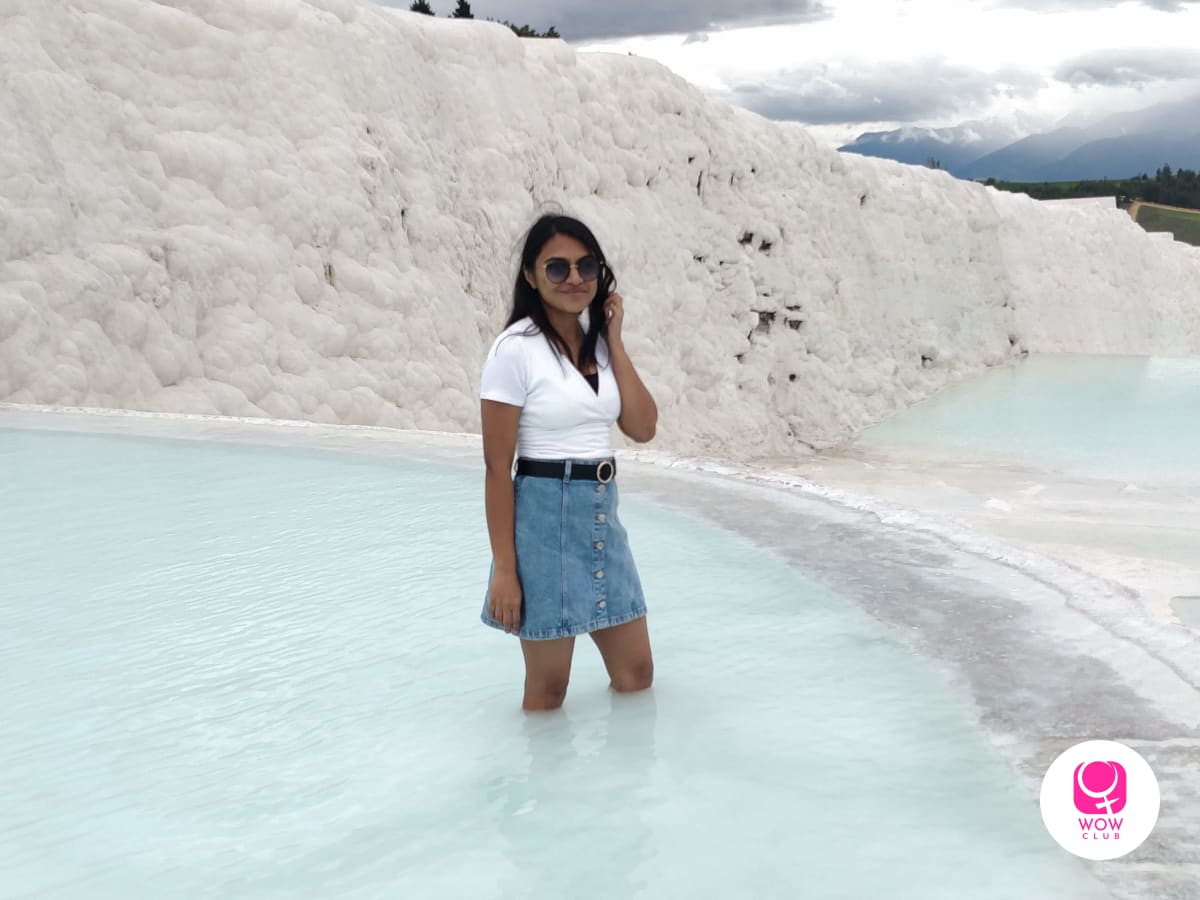 Tipping
Turkey is fairly European in its approach to tipping and you won't be pestered for baksheesh. Tipping is customary in restaurants, hotels and taxis; optional elsewhere.
Restaurants A few coins in budget eateries; 10% of the bill in mid-range and top-end establishments.
Hotel porters €2 per bag at mid-range hotels; €5 per bag at top-end hotels.
Taxis Round up metered fares to the nearest lira.
Bargaining
Haggling is common in bazaars as well as for out-of-season accommodation and long taxi journeys. In other instances, you're expected to pay the stated price.
Customarily, when clients enter a Turkish shop to make a noteworthy buy, they're offered an agreeable seat and a beverage (çay, espresso or a soda pop). There is some broad talk, at that point a conversation of the shop's merchandise, at that point of the client's preferences, inclinations and prerequisites. At long last, various things are shown for the client's review.
You should usually bargains for 25% - 50% lower of the price the shopkeeper. have quoted. If you can't agree on a price, it's perfectly acceptable to say goodbye and walk out of the shop. In fact, walking out is one of the best ways to test the authenticity of the last offer. If shopkeepers know you can find the item elsewhere for less, they'll probably call after you and drop their price. Even if they don't stop you, there's nothing to prevent you from returning later and buying the item for what they quoted.
To deal successfully travelers should be set up to take as much time as necessary and you should know something about the things being referred to, including their market cost. The most ideal approach to learn is to take a gander at comparable products in a few shops, asking costs however not making counter-offers.
Continuously remain pleasant and amenable when you are dealing – on the off chance that you do this the shopkeeper will as well. . Note that on the off chance that you enter a shop with a visit control you will consistently need to pay more for a thing as the retailer needs to check the guide's bonus expense into the cost.
In general, you shouldn't bargain in food shops, restaurants or over public transport costs. Outside tourist areas, hotels may expect to 'negotiate' the room price with you. In tourist areas hotel owners are usually fairly clear about their prices, although if you're travelling in winter or staying a long time, it's worth asking about discounts to enjoy solo travel Turkey.
Join the newsletter to receive the latest updates in your inbox.