There's something about Goa that always catches the imagination. Maybe it has something to do with the sussegad way of life that is so endearing; something most people would gladly give an arm and a leg to experience and make their way of life. Over the years though, the lens through which one filters Goa has changed.
Many of the beaches are overcrowded, the regular shacks serve mediocre food and in season, the roads are so jammed that you can't travel without bumping into the fender of the car ahead of you, yet it remains one of the top spots for all girl trips and even women planning to travel solo as there is something here for everyone. There's a sharp divide between those who vacation in the South, at the pricey 5-star hotels, and others who are more bohemian, in search of that perfect beach of that quaint shack serving fiery crabs. Depending on where you choose to stay, the rest of your Goa experience is dictated. Goan craziness aside, if you long for a Goa that's off the map, for a piece of paradise that's not crammed by all and sundry, look no further, for we tell you about five Goan experiences that are under the radar and are bound to charm you completely.

Photo by Kotagauni Srinivas / Unsplash
EAT AT
For most people who choose to vacation in Goa, food is central to their holiday plan. While many of the tried and tested spots still dish out reasonably standard fare, those looking to step away from the crowds and experience food like the locals are still stumped as the vastness of Goa and the various vaddos or villages make it difficult to navigate through. If you want to experience some of finest cuisine Goa has to offer, head to the far north, to beaches like Ashwem, Morjim, and Arambol. Café Nu (09850658568) located in Mandrem is not easy to find as there are virtually no signs till you get there, but ask as you go along and chances are you will make your way to this tucked away restaurant. The food here is fabulous, with dishes as varied as steamed fish in banana leaf served with steamed rice, a number of fresh, delicious salads, some bakes and smashing drinks to go with these dishes. In the mood for a vegan meal instead? Bean me Up (07769 095 357; [email protected]), located in a jungle-like garden in Vagator has a decidedly hippie vibe to it and serves some of the most wholesome, fresh, organic vegan meals in Goa.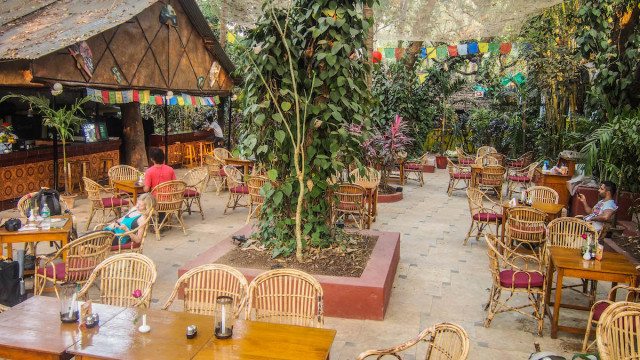 The tofu, tempeh and seitan dishes are delicious and make for a happy meal. The boutique stay attached to the restaurant is also worth checking out. Those looking to eat some local favourites should make their way to Bhatti Village (098221 84103) in Nerul which is run by a couple that lives above the restaurant. There is no printed menu and what they serve depends on what they catch that day. From rawa prawns to ambotik, tandoori pomfret and the like, this is one restaurant that comes close to dhaba-style eating in Goa and is highly recommended. The Burger Factory (086009 90220) in Anjuna is another must visit as the gourmet burgers leave you wanting more. Complete value for money, the burgers are inventive and delicious, as are the milkshakes. Just remember, many of these restaurants are seasonal, so you would do well to call in advance and check if they are open.
SHOP AT
It is fun to shop locally, especially if you are looking for kitsch that is not run-of-the-mill. If you are part of a women only tour, chances are shopping will feature high on your itinerary. While the night flea market in Arpora is worth a visit if you are there in season, it is extremely touristy and not the place to pick up either souvenirs or resort wear that's out of the ordinary. Your first stop should be Indian Story (0832 226 8608) in Assagao, which is a lovely boutique located inside a home. Indian Story sells flowing, stylish, Indian and western wear that's a cut above the rest, as well as accessories, men's wear, gift items, tableware, tea. With fantastic silhouettes, fabrics that breathe and clean designs, this is definitely worth a visit and the informal café on the premises is also a sweet spot to grab a cup of tea. In the mood for some unusual jewellery? The Cheshire Cat (vanandelandpeace.com) gallery in Assagao again was set up by Kees Van Andel and Karen Peace who came to Goa, fell in love with it and settled down here several years ago. The high-end jewellery store is located inside a Portuguese villa and the designs are stunning and contemporary and the fine jewellery is made using precious stones and gems that are sourced by the couple. If its souvenirs from Goa, some pretty Potuguese crockery, Mario Miranda pictures or coasters and mats that spot his signature cartoons you seek, Velha Goa in Altinho, Panjim is an absolute must-visit. The quaint store has a wonderful range of blue porcelain tableware, azulejos or hand-painted tiles and other souvenirs that make for great gifts.

Photo by Kotagauni Srinivas / Unsplash
STAY AT
If you end up choosing the right accommodation, half the battle is won. Most people get thoroughly confused when looking for stay options in Goa as websites and brochures are chock full of hotels and resorts that all look lovely but fail to keep up to the promises they make in pictures. Safety is paramount, so whether you are part of a group of women travellers or travelling alone, you would do well to scout for the safest options. If you are looking for a boutique experience in North Goa, far from the crowds and not located on the beach, you would do well to opt for Siolim House (siolimhouse.com) which is an old Portuguese heritage villa in Siolim that has been restored and converted into a delightful boutique hotel which has been tastefully decorated using local accents. The seven rooms are huge, the beds high and large and the overall look and feel is quite homely. This UNESCO awarded hotel is an absolute treasure trove and the perfect fit for those looking for a heritage stay option. Looking for something more immersive? The Fort Tiracol Heritage hotel is a stunning property that is less-known because it is located on the northernmost top of Goa.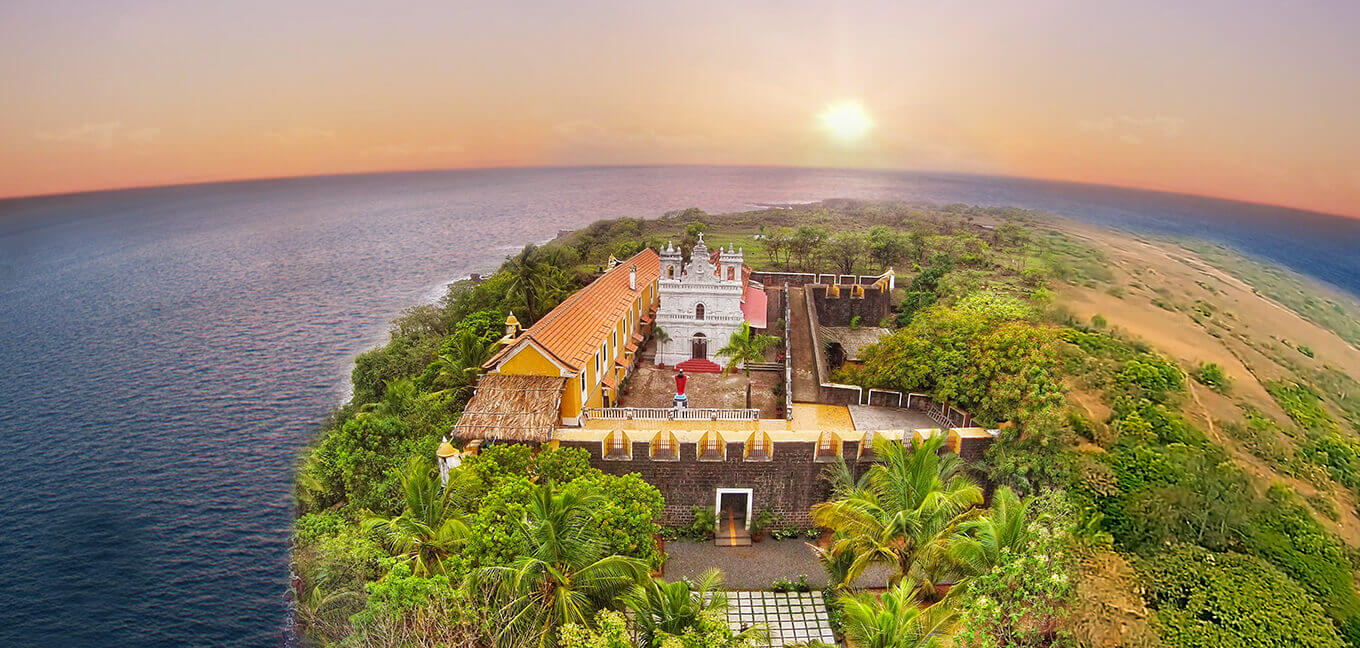 The hotel was once a fortress that belonged to the Portuguese. With the Arabian Sea at its feet and unparalleled views of sea and sky, this gorgeous property is truly in step with the times. If on the other hand you are in the mood to splurge, it's a tossup between Ahilya by the Sea in Nerul and the Nilaya Hermitage in Bardez which is in the lap of nature and is made up of beautiful cottages which are inspired by Moorish architecture. The attention to detail is staggering and the overall package is fantastic, so head here if you don't mind forking out over Rs 30,000 per night.
There's many a hidden gem in Goa waiting to be discovered. Just swim against the tide and choose to vacation in this sea state in a novel way next time.