Norway is a country with so many exciting, adventurous and beautiful things to do all year round. When someone talks about traveling to Norway what comes to the mind is NORTHERN LIGHTS. However, in this blog you will get to know what you all you can do in Norway, places to visit in Norway and what activities you should not miss over and above the Northern Lights chasing. It is always a good idea to go with a mindset to know the place or the city; Northern Light sighting could be a bonus during the trip to Norway. Norway has a lot to offer to travellers– from the architectural marvels in Oslo, to the famous fjords, and the stunning northern lights that make the entire country seem like an otherworldly wonderland. And wherever you find yourself in this most extraordinary country, these landscapes serve as a backdrop for some of Europe's prettiest villages.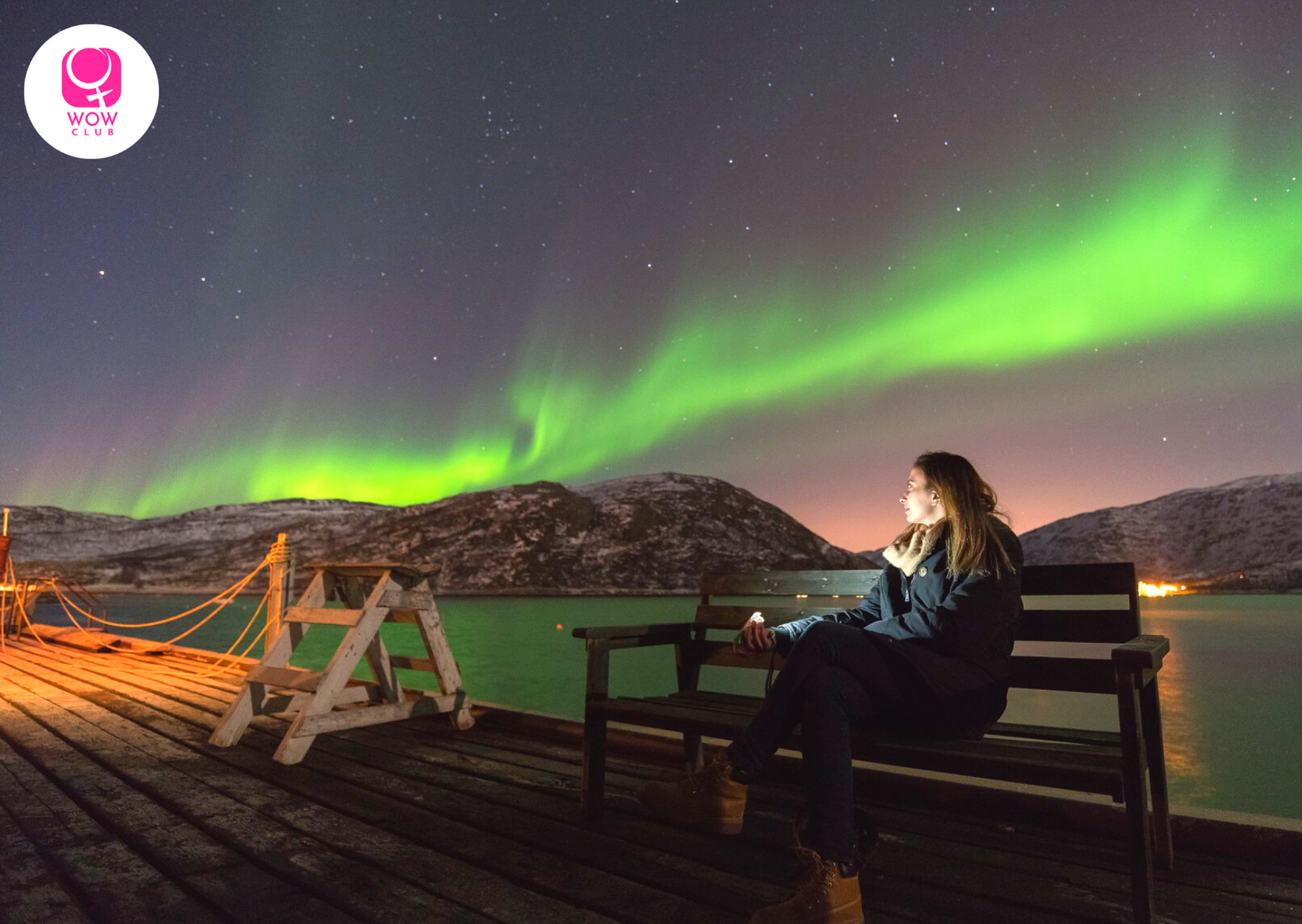 Contents
9 Day Itinerary For Norway
So it is important to plan the itinerary before you decide on the accommodation, flights and other essential things. This is a WOW itinerary which we generally follow for the Northern Lights tour packages in Norway, I am sure this will help you to start planning your trip to the best places to visit in Norway.
Day 1| Oslo: Arrive in Oslo and indulge into a light orientation tour where you can see Opera House, Vigeland Sculpture Park, Royal Palace and some Museums if time permits.
Day 2| Oslo to Flåm: Enjoy the Train ride from Oslo to reach Flåm. You will have to change the Train at Myrdal to board the scenic train to Flåm.
Day 3| Flåm to Bergen: Do not miss to do the Fjord Cruise at Nærøyfjord, it's breathtaking. Also visit the Stegastein Viewpoint to get the view of Aurland Town. Arrive at Bergen through Train.
Day 4| Bergen to Tromso: Make sure walk around the city centre of Bergen (specially Bryggen) before you leave. Fly from Bergen to Tromso. You may go for a Northern Lights Chase this evening.
Day 5| Tromso: A trip to Norway is incomplete without some adventure. Choose to do Husky Dog Sledge, Reindeer Ride or Snowmobiling depending on your interest (Duration- 4 to 7 hrs). Later in the evening proceed for the Northern Lights Tour.
Day 6| Tromso to Lofoten: Visit the Polaria Aquarium where you can see some Arctic marine life. Fly from Tromso to Svolvær (Lofoten Islands). You may choose to take up a Northern Lights Tour again this day if you were not lucky in the past 2 attempts.
Day 7| Lofoten Islands: These beautiful Islands will take around 7 hours for an orientation tour- Henningsvær, Hamnoy, Reine, Ramberg, Gimsøy and more. You may end the day with a Northern Lights chasing tour if you want else just relax and enjoy the lovely food here.
Day 8| Oslo: Fly from Svolvær to Oslo. Visit the Viking Ship Museum and Noble Peace Centre. For shopping you may spend time near Oslo Central Station. You can also have dinner and enjoy the night life here before you say Goodbye to Norway.
Day 9| Depart from Oslo: Choose to spend a few more day or say Goodbye to Norway. As Oslo is the capital of Norway, almost all the international flights take off from here, generally in the morning. Therefore, make sure to arrive a day earlier in Oslo.
WOW Pro Tip: For in-country flights make sure to be at the Airport atleast 2 hrs before. At Svolvær Airport, you can arrive 1.00 hrs before departure time as it is a very small Airport with only a 40 seater Airplane.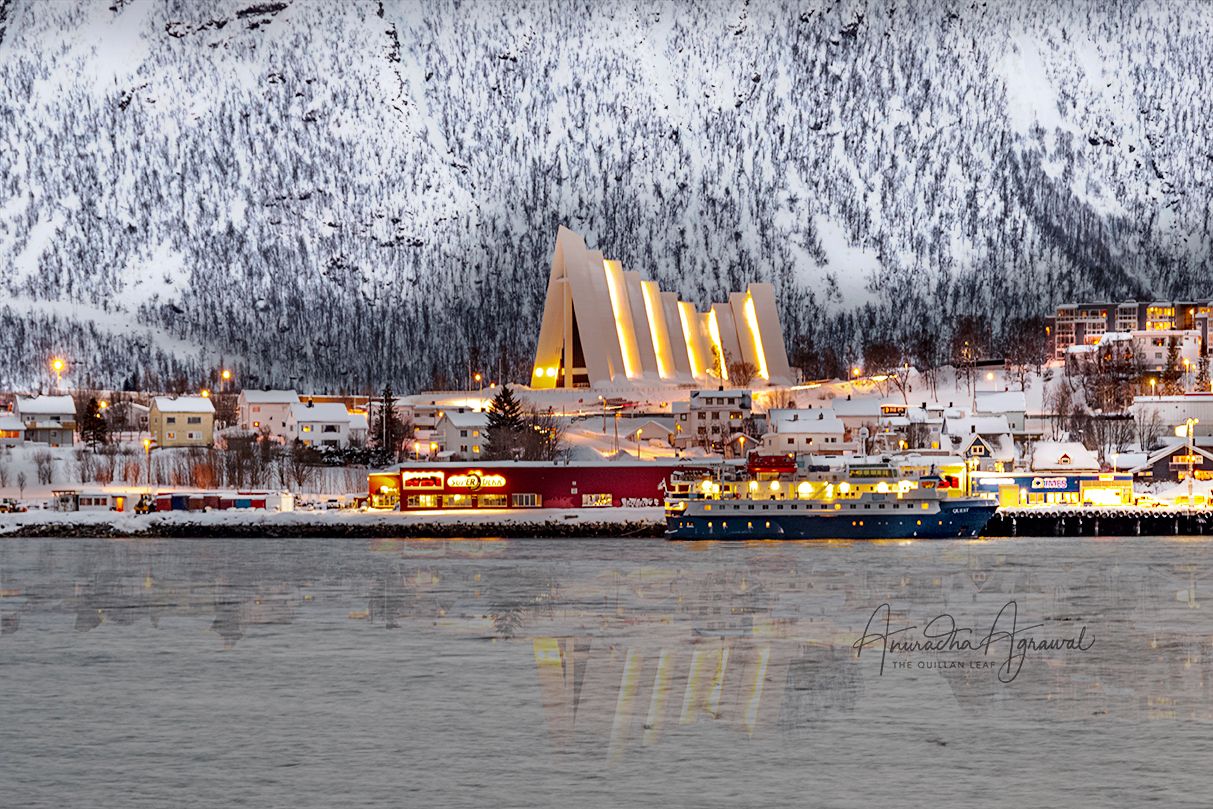 Popular Cities to Visit in Norway
Make sure to incorporate the following major and popular cities to visit in Norway irrespective of the month you are travelling.
Oslo- Oslo is Norway's capital. Things to do include seeing the Holmenkollen Ski Jump, the Viking Ship Museum, the Norwegian National Opera, and Akershus Castle.
Flåm- Flåm is a village in southwestern Norway, in an area known for its fjords. It sits at the end of Aurlandsfjord, a branch of the vast Sognefjord. The dramatic Stegastein viewing platform juts out high above the Aurlandsfjord.
Bergen- Bergen is the second largest city in Norway. Eat fish caught fresh from the ocean, visit Bryggen, the Hanseatic houses that dominate the harbor, and get a bird's eye view of the city from the funicular.
Tromso- Tromso is considered to be the northernmost city in the world and one of the best places to witness the Northern Lights.
Lofoten Islands- Located in the Arctic Circle, these islands are one of Norway's most beautiful and off the beaten track destinations. Known for its quaint fishing villages, the Lofoten Islands are also spot to go surfing.
Svalbard, Spitsbergen- The Svalbard Islands are located between Norway and the North Pole. Visit polar bears, historic mining towns, and the town Longyearbyen.
Trondheim- Trondheim is a city on the Trondheim Fjord, in central Norway. Great cafes, restaurants and museums compete for attention, while Europe's northernmost Gothic cathedral doesn't need to try. Fishing boats putter around the harbour, gulls wheel and screech overhead, and beyond the city's outskirts there's a wealth of wilderness to explore.
Stavanger- Stavanger's old centre has some of the most beautiful and best-preserved wooden buildings anywhere in Norway, many dating back to the 18th century. It's all very pretty, and in summer the waterfront comes alive in the best port-town style.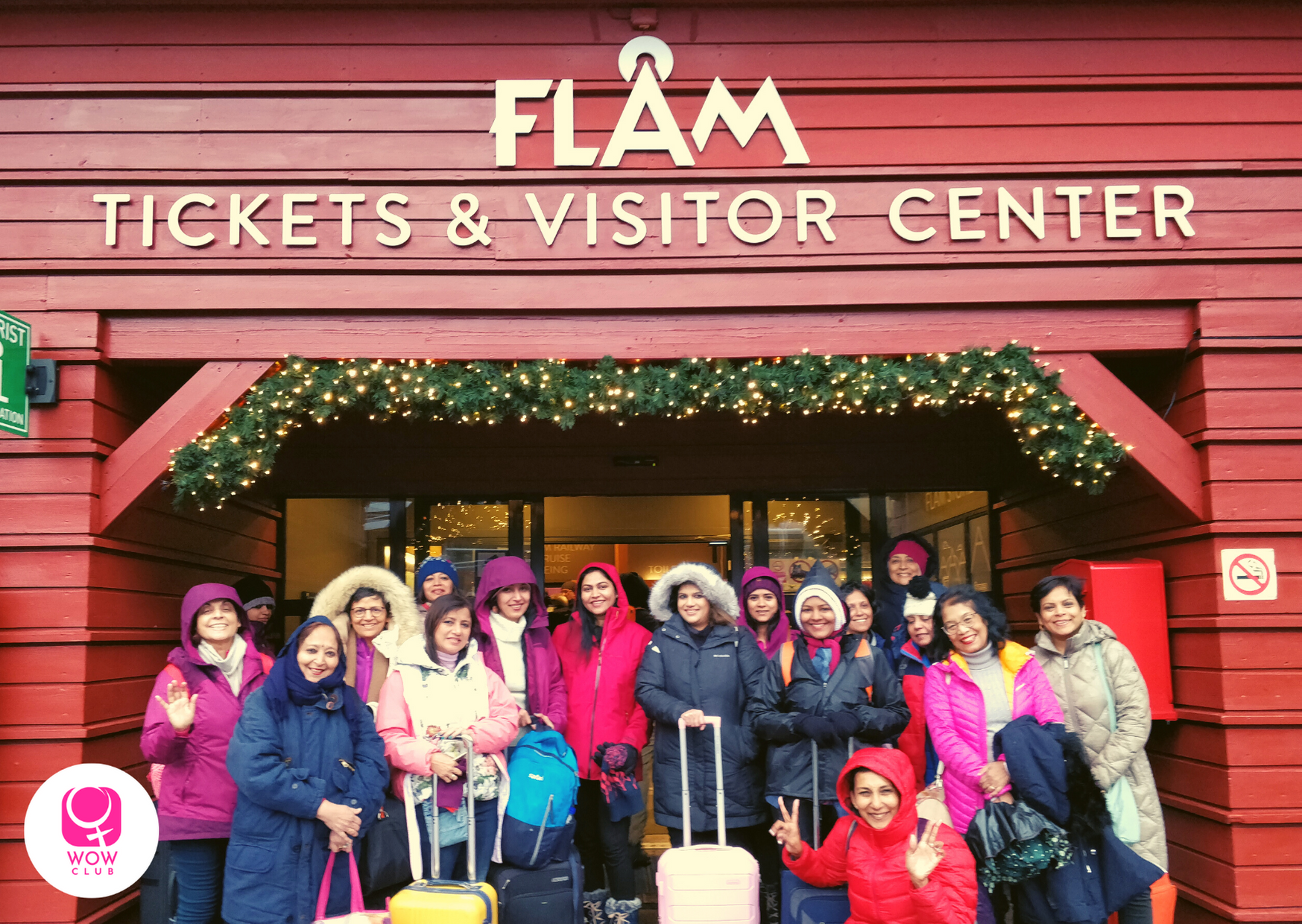 Important Things to Know
Below are a few facts about Norway like language, currency, visa information, etc if you are almost close to your departure date for traveling to Norway.
Language
The official language is Norwegian but most people are fluent in English.
Power
220 V 50 Hz, Europlug (Type C and F)
Currency
Norwegian Krone (plural – kroner), NOK. Symbol – kr.
Visas
Indian Passport holders need to Single/ multiple entry Schengen Visa. Citizens of the United States, Canada, Europe, Australia, and Japan can enter Norway for up to 90 days without a Visa.
For more details visit the VFS Global Website.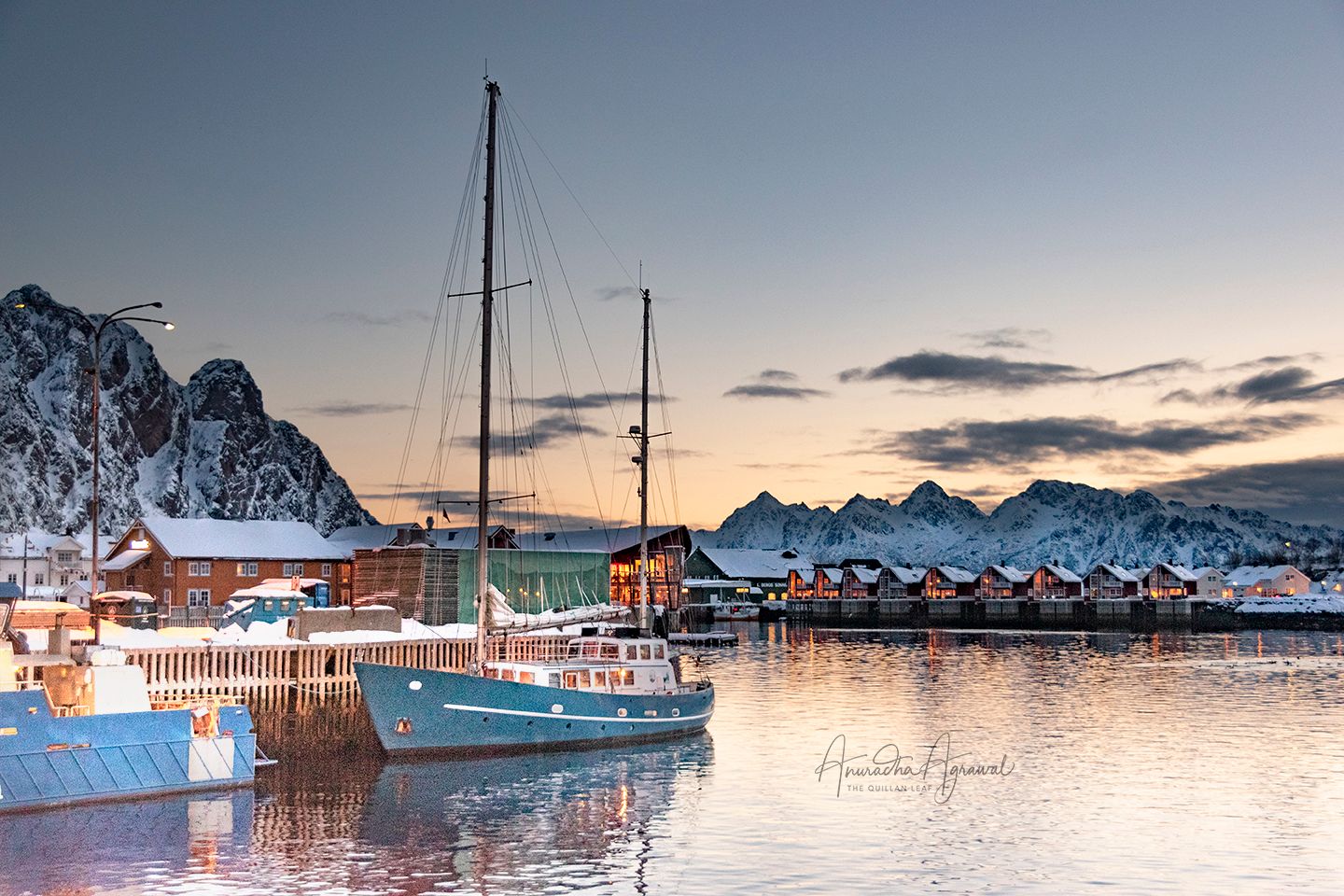 Travel Tips for Norway
Even if you have already made up your mind traveling to Norway, here are a few facts about Norway that will help you plan your trip efficiently.
Norway is expensive
Norway is one of the most expensive countries to visit in the world. Food, accommodations, and fuel are the most pricey items. It is not unusual for a cheeseburger to cost $20 USD and a beer to cost $12 USD. Well you can say this is one of the bad things about Norway but there are ways to save money. Shop at supermarkets and bakeries rather than dining at restaurants. Good, clean hotels at reasonable prices can be found, as accommodation prices are not as shockingly high as the price for food. Rental car prices are average and you need to take several in-country flights that are economical if booked few months in advance. That cheeseburger may be expensive but the views you will have of the fjords are priceless.
Book Accommodation and Travel tickets in Advance
You will be surprised to see the popularity of this country amongst the tourists. During the peak season (summers mostly) the hotels and trains are sold out at-least 45 days in  advance. Therefore, my advice is to book the accommodation, train and flights as soon you decide on your travel dates and itinerary.
Best Time To Go to Norway
Summer is brief in Norway. For outdoor activities such as hiking and camping, the best months are June through August. Before and after these months, snow is possible, especially as you travel north. The summer months also get the most tourists, so expect larger crowds at most of the popular sights. Norway was the birthplace of skiing, so visiting Norway during the winter months can also make for a great trip. If you want to see the Northern Lights, visit Norway between November and March.
Experience the Midnight Sun
The midnight sun is of course a nice experience, and can be seen anywhere North of Bodø (not only at North Cape) around mid summer. About half of Norway lies above the arctic circle. The effect of the midnight sun can however be seen further south, notably by the very short nights at midsummer (sometimes called "white nights"). Even as far south as Oslo it is hardly dark at all (one can read outdoor at midnight).
WOW Pro Tip: If you are determined to see the midnight sun in Summers and Northern Lights in Winters, include it as a bonus in a visit to the great landscapes of north Norway.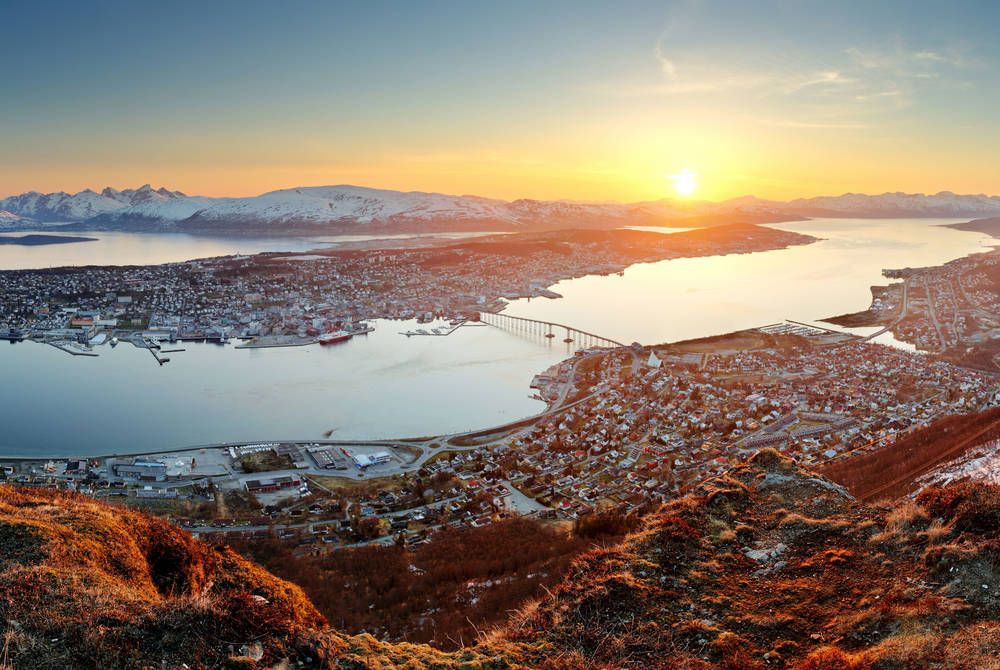 One of the Safest Countries in the World
Health & Safety standards are very high and visitors generally don't have to worry about personal security. For instance, tap water is not only drinkable but usually of very high quality (better than bottled). During summer there is virtually 24 hour daylight everywhere, which adds to safety. Keep a safe distance to glaciers, waterfalls and ocean waves (this is where accidents happen).
Most Norwegians Speak English
Don't know Norwegian? No problem! The majority of Norwegians speaks English. Even though some are a bit shy to have a full conversation, they are able to understand most and to help you with any questions you might have. So, don't be afraid of saying hi to a stranger!
Always Bring an Extra Layer of Clothes
The weather changes a lot between seasons in Norway so you always want to bring enough clothes. Most importantly, if you're planning to go on some hikes during your visit, you need to bring an extra layer of clothes. Even during summer, it's wise to bring a rain jacket and a fleece in your backpack in case the weather changes or the temperatures drop when you reach a higher altitude.
Tipping
Service charges are already included in your bill. There is no need to add an extra 10 or 15% to your restaurant bill.
Must Try Food in Norway
If you are adventurous enough to try local cuisines then this list of dishes will surely help you plan your meals between your trip. Doesn't matter if you are a vegan, vegetarian or non vegetarian, there is always enough variety of food in most of the parts of Norway.
Brown cheese
Brunost, though dubbed a cheese, technically isn't cheese at all (at least in terms of how most non-Norwegians would think of it). It's made from whey that's typically tossed out during the cheese-making process. In Norway, the whey is boiled for a long time until it caramelizes into a salty, fudge-y brown diamond. It's usually presented with a slicer that shaves off thin pieces for placement atop toast at breakfast.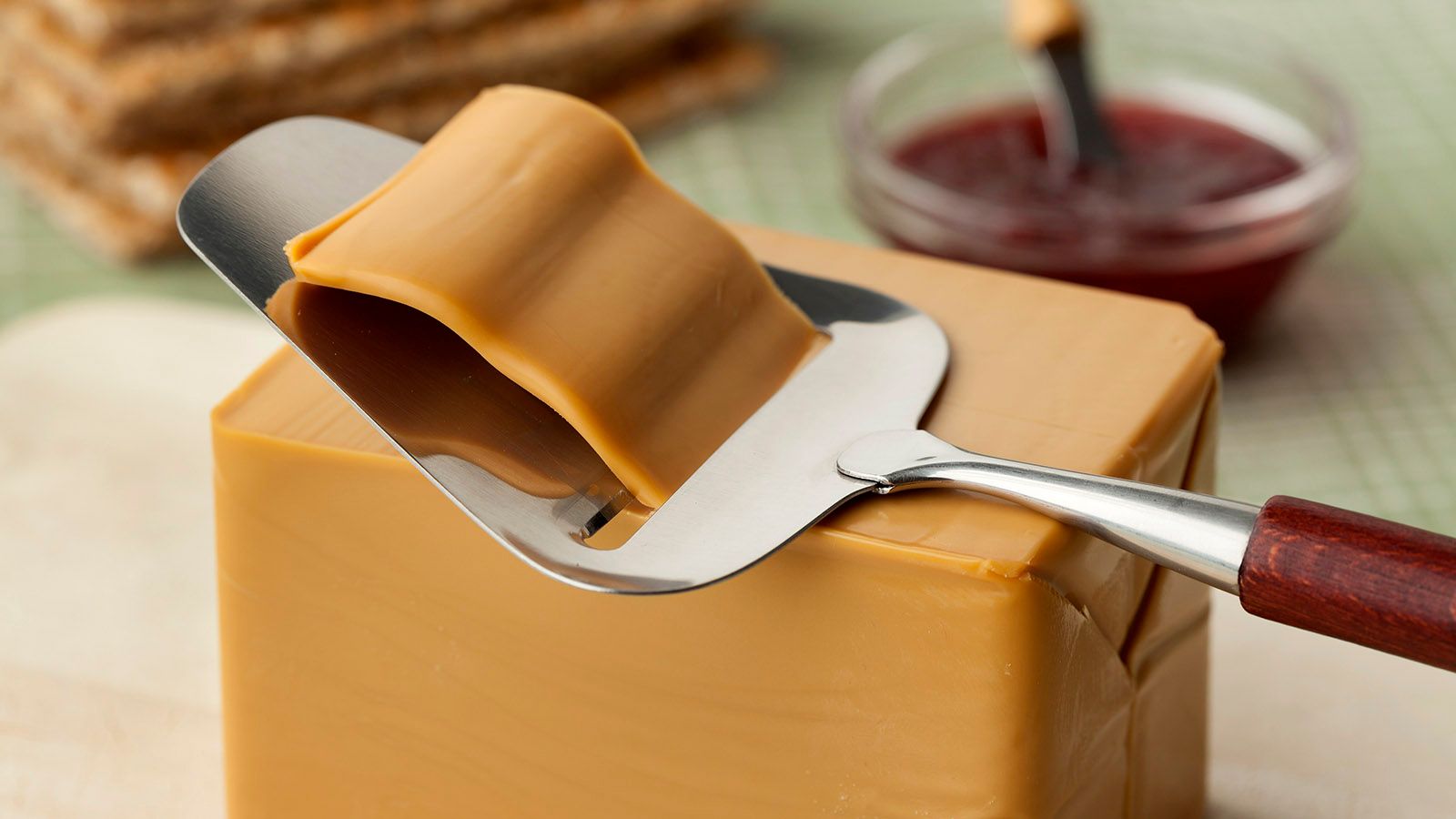 Tube Caviar
Scandinavians seem to have an affinity for dispensing improbable items via tubes. In Norway, you'll find caviar in a tube, as well as various flavors of soft cheese spread (try the bacon cheese…obviously). You should totally embrace the tube, which is pretty much the perfect way to package food for long train rides, mountain hikes, fjord cruises, or whatever excitement you're getting up to in Norway.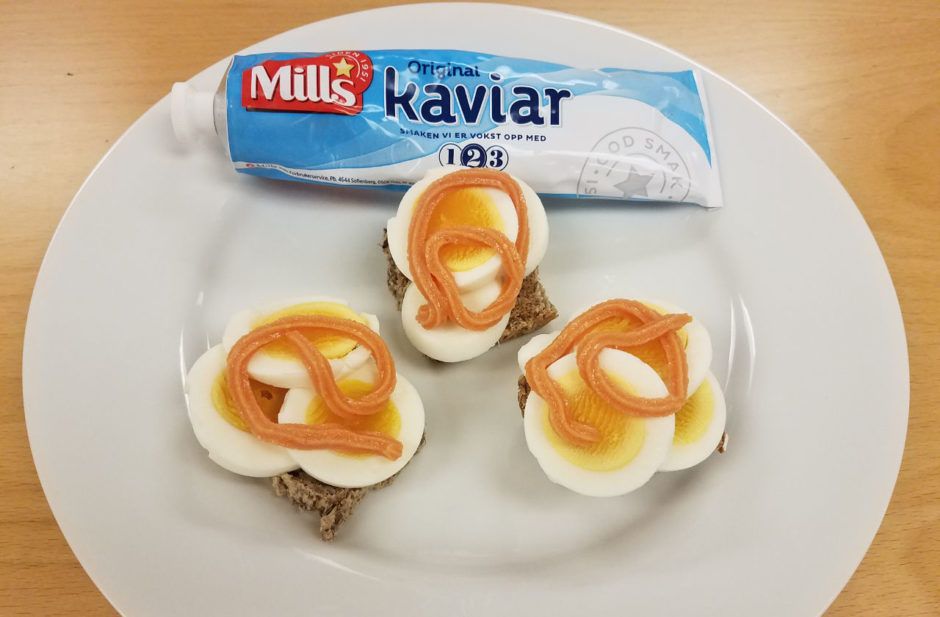 Kjøttkaker
This simple dish is common throughout the country and many families eat it weekly. Minced meat is seasoned and kneaded with a variety of ingredients, such as onions or rusk, before it is formed into small cakes and pan-fried. These are then simmered in gravy and served with either mashed peas or creamed cabbage. This staple is experiencing something of a renaissance after being sidelined by trendier imports like pizza and tacos over the years.
Lefse
Norwegians love this sweetened variety of the traditional soft flatbread with a cup of coffee. It is slathered with a blend of butter, sugar and cinnamon, then meticulously folded or rolled and cut into portions so that it's easy to carry. The need to quickly get back into the fields after dinner perhaps necessitated the easy, portable nature of this dessert and, to this day, you can grab one to go on ferries around the country and in well stocked grocery stores.
Klippfisk
Spanish fishermen came up with this way of preserving fish for the long journey back from the North Sea. Salted, dried and pressed cod is well known as the star of the Iberian dish bacalao and you can come across fine examples of that in Norway, too, particularly in the northern parts of the west coast. However, it is also used to great effect in the dish plukkfisk where the salty fish is boiled and picked from the bone before being folded into creamy mashed potato.
Pinnekjøtt
This hearty meal of salted, air-dried rib of sheep is traditionally served on Christmas Eve. The ribs are rehydrated, steamed over birch sticks and served with mashed kohlrabi. It originates from the rolling valleys of the west coast where cattle farming is all but impossible yet sheep are plentiful. The rich, salty taste is balanced by the inherent sweetness of the kohlrabi, which makes the dish rounder in flavour.
Svele
Originating on the west coast, this batter-based cake has gained popularity throughout the country in the last 40 years. Unlike the American pancakes they resemble, svele is usually an afternoon treat with coffee, eaten warm from the pan. They're served buttered and covered with anything sweet from syrup to uniquely Norwegian brown cheese. The use of salt of hartshorn (ammonium bicarbonate) and baking soda as raising agents give these cakes their characteristic flavour.
Raspeballer
This dense ball of mashed potato and flour is slowly simmered in stock with fatty cuts of sheep or pork. It's usually served with thick cubes of pan-fried bacon and lots of brown butter. Many restaurants serve it as a special every Thursday afternoon. However, at its core, it is a heavy-duty farmer's dish. One can only assume it was designed to keep the workforce insulated during the harsh Norwegian winter. The result is a glorious mix of fat and salt that activates all of the brain's pleasure receptors.
Rakfisk
These fermented fillets of freshwater trout hail from the landlocked parts of the country. They are salted, layered in wooden barrels and covered with spruce branches before being left to ferment for months. It is most commonly enjoyed on the soft flatbread lefse (see above) which is spread with butter and soured cream and served alongside an onion and beetroot salad. The pungency of the fish can be overwhelming, but with liberal amounts of butter and soured cream, it's well worth trying!
Lutefisk
This festive dish of dried cod soaked in lye (a strong alkali) goes all the way back to the 16th century – it's mentioned in early literature as being favoured by royalty. The process of making it is complex, but in essence a soak in lye before the second of three cold-water rinses changes the appearance and texture of the fish (making it springy). All of the caustic lye is removed by the time you're served it, usually with generous amounts of bacon, mashed peas, boiled potatoes and golden syrup.
Bergensk Fiskesuppe
This delicate and subtle fish soup from Bergen often rivals the more upfront and powerful bouillabaisse of Marseille. It's traditionally made with a light fish stock based on local small pollock. Double cream is added to the concentrated stock for a silky soup served with small fluffy fish balls made of finely ground haddock, cod and pollock. Egg yolk, soured cream and a touch of vinegar are added once it is removed from the heat to give a characteristically rich yet sharp flavour.
16 Top Experiences in Norway
Norway is a once-in-a-lifetime destination and the essence of its appeal is remarkably simple: this is one of the most beautiful countries on Earth. From wildlife watching to dog-sledding, from Oslo to Svalbard, here are the places to visit in Norway.
Northern Light Chasing- Every person deserves to witness the Northern Lights at least once in their life, and Norway is a perfect place for that. If you are considering to take a trip for mainly the Northern Lights Chasing, this blog will help you out.
Dog Sledding- There's no finer way to explore the Arctic wilderness than on a sled pulled by a team of huskies. Blissfully free from engine noise and the din of modern life, accompanied by a soundtrack of yelping dogs and the scrape of the sled across the snow, dog-sledding takes you out into the trackless world of Norway's far north
Reindeer Ride- The speed of the Reindeer sleigh is rather slow as compared to the Dog Sledging. However, if it is an equally fun activity to do. You may find these rides almost everywhere in the North of Norway- Tromso, Lofoten, Roros, Sorrisniva and other places.
Snowmobiling- If you are an adventure junkie then this is it. By snowmobile, you get deeper into the natural scenery and higher up the mountains than you would on foot. Snowmobile trips are mainly offered in North Tromso (Lyngen Alps), Svensby, Svalbard and some even operate in Lofoten. The duration is around 7 hours.
5. Scenic Train to Flam- We won't be lying when we say that this is one of the most scenic and astonishing train rides in the world, and if you are a fan of eye-popping nature panoramas, you simply can't miss it!
6. Cruise at Nærøyfjord- Prepare for breathtaking views as you sail, paddle, row, or just Instagram this magnificent sight. It's not called The King of Fjords for nothing.
7. Ålesund - Snug, tidy Ålesund owes much of its charm to a devastating fire in 1904 that ripped through its wooden structures a century ago, destroying everything except the jail and a church. It is now known for the art nouveau architectural style in which most of the town was rebuilt after the fire, as documented at the Jugendstilsenteret museum. There are panoramic views of Ålesund's architecture, the surrounding archipelago and fjords from the Mount Aksla lookout.
8. Bryggen, Bergen- Bryggen, the old wharf area of Bergen, had gained a place on UNESCO's World Heritage Sights in 1979, and till this day is one of Norway's main attractions. We will let ourselves go as far as saying that this is the most beautiful part of Bergen.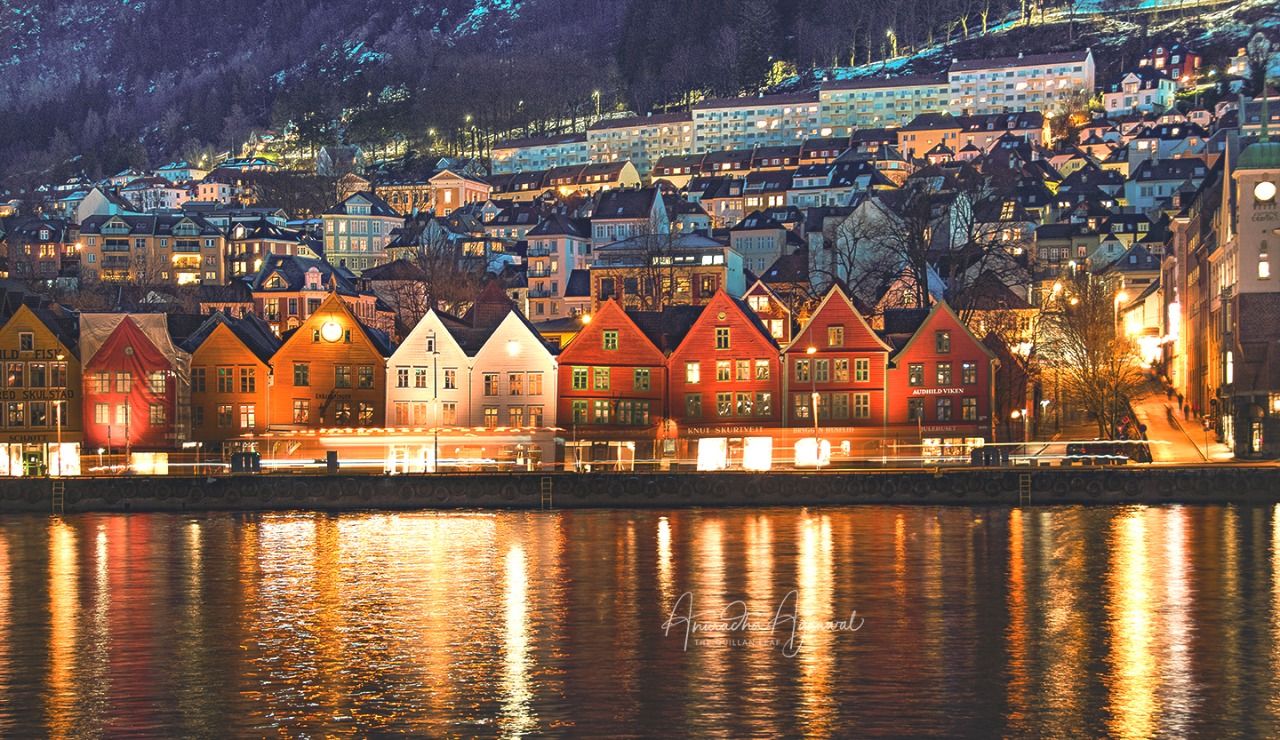 9. Fløibanen Funicular- The Fløibanen is a funicular railway in the Norwegian city of Bergen. It connects the city centre with the mountain of Fløyen, with its mountain walks and magnificent views of the city. It is one of Bergen's major tourist attractions and one of Norway's most visited attractions.
10. Geirangerfjord- The 20km chug along Geirangerfjord, a UNESCO World Heritage Site, must rank as the world's loveliest ferry journey. Long-abandoned farmsteads still cling to the fjord's near-sheer cliff s while ice-cold cascades tumble, twist and gush down to emerald-green waters.
11. Pulpit Rock- As lookouts go, Preikestolen has few peers. Perched atop an almost perfectly sheer cliff that juts out more than 600m above the waters of gorgeous Lysefjord, Pulpit Rock is one of Norway's signature images and most eye-catching areas.
12. Wildlife-watching- Norway is the last refuge for some of Europe's most intriguing wildlife. While you may stumble upon polar bears (in Svalbard only), Arctic foxes, reindeer and other species during your explorations of the Norwegian wild, dedicated safaris in the Norwegian interior will take you within sight of the otherworldly musk ox, as well as the rather loveable elk (moose).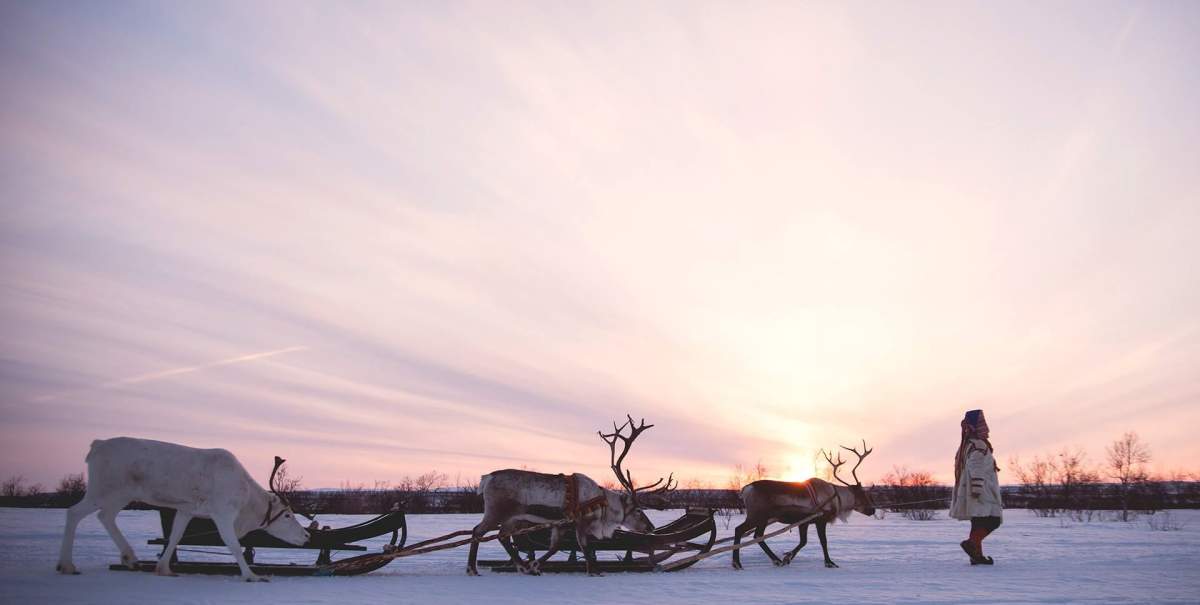 13. Sami culture- Snowmobiles have ousted sleds and nowadays only a minority of Sami live from their reindeer herds or coastal fishing. But the Sami culture, transcending the frontiers of Norway, Sweden and Finland, lives on and strong.
14. Arctic Cathedral- The Arctic Cathedral is the work of a Norwegian architect called Jan Inge Hovig and dates from 1965. As a result this is one of the newer cathedrals in the country and is built in a dramatic style. The structure is meant to look like large blocks of ice and you will find sparkling mosaics inside as well as the iconic façade which is made of glass and marked with a large crucifix.
15. Marvels of Vigeland Sculpture Park- The Vigeland Sculpture Park is dedicated to the work of Gustav Vigeland, a famous Norwegian sculptor. Here you will find over 200 pieces made from bronze and granite and this is also the biggest sculpture park of its kind that shows off the work of an individual artist. There are several sections to the park including the Main Gate, the Children's Playground, the Wheel Life, and the Bridge.
16. Hiking, Preikestolen & Trolltunga- Hiking is one of the best ways to discover the dramatic landscapes of western Norway. And you really don't need to be a sportsman to go on one! Here you can find it all: family friendly, easy-pace, more demanding, and extremely challenging hike paths. The Sognefjord area is an excellent base if you are a beginner in hiking.
Preikestolen is a spectacular place with unique rocky cliffs facing the Lysefjord, it will take you around 4-5 hours to reach it. And, it's impossible not to mention Trolltunga, a scenic cliff, set about 700 m. above lake Ringedalsvatnet, this 10-12 hour hike is physically demanding but a surely worthy adventure.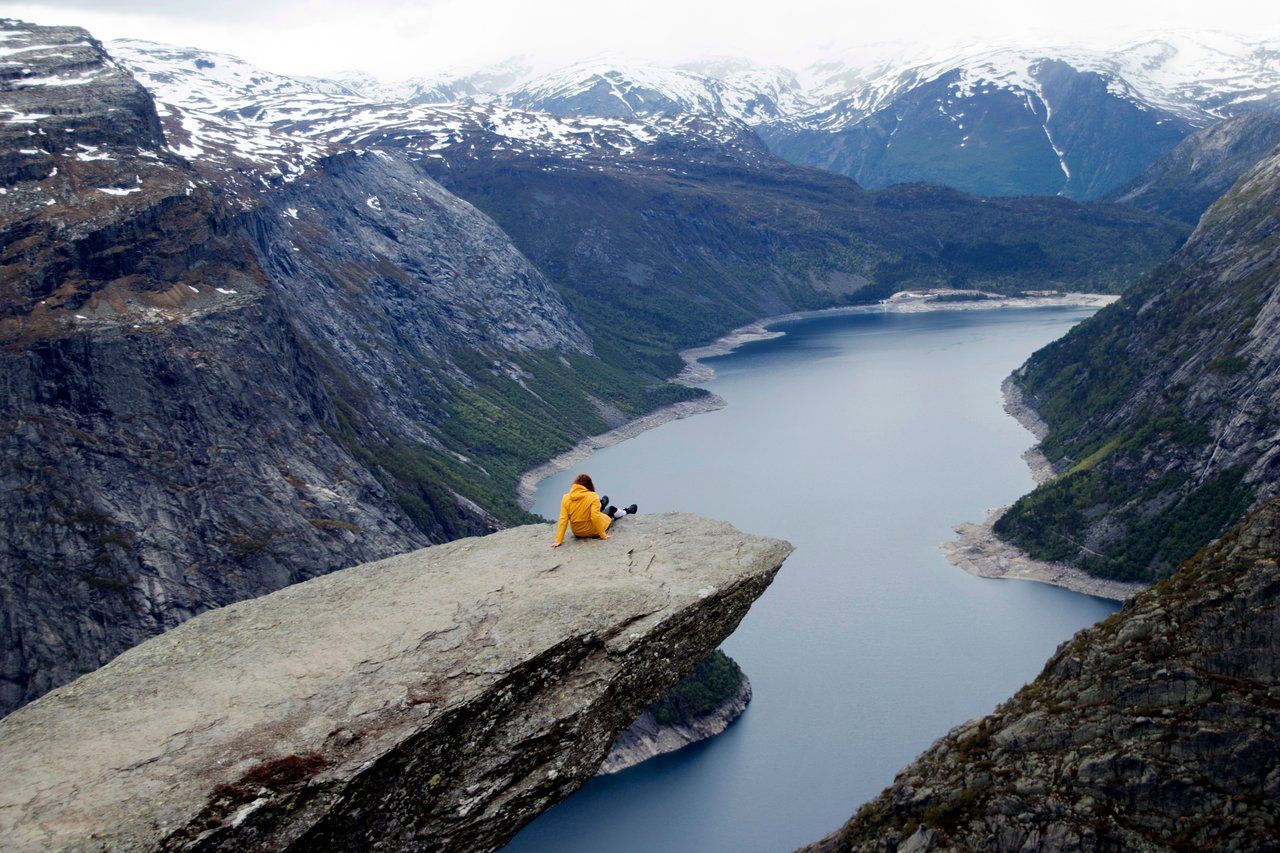 I hope this blog was helpful with the best places to visit in Norway, facts about Norway and definitely the travel tips before you start planning your trip. If you need any further help on northern lights tour packages or planning a trip to any part of the world, contact us or view the WOW Travel Itinerary to Norway.