Get ready for one of the most exciting treks in India - The Sikkim Rhododendron Trek which is full of surprises! It covers the higher reaches of the Barsey Rhododendron Sanctuary in West Sikkim, that is home to a wide hue of rhododendrons, red, pink and white, interspersed with wild orchids and fragrant magnolia. Heaven, isn't it? The trek commences from Hilley and ends up at Uttarey village and is ideal for trekkers of every age group provided one is physically fit as the grade level is moderate and not easy.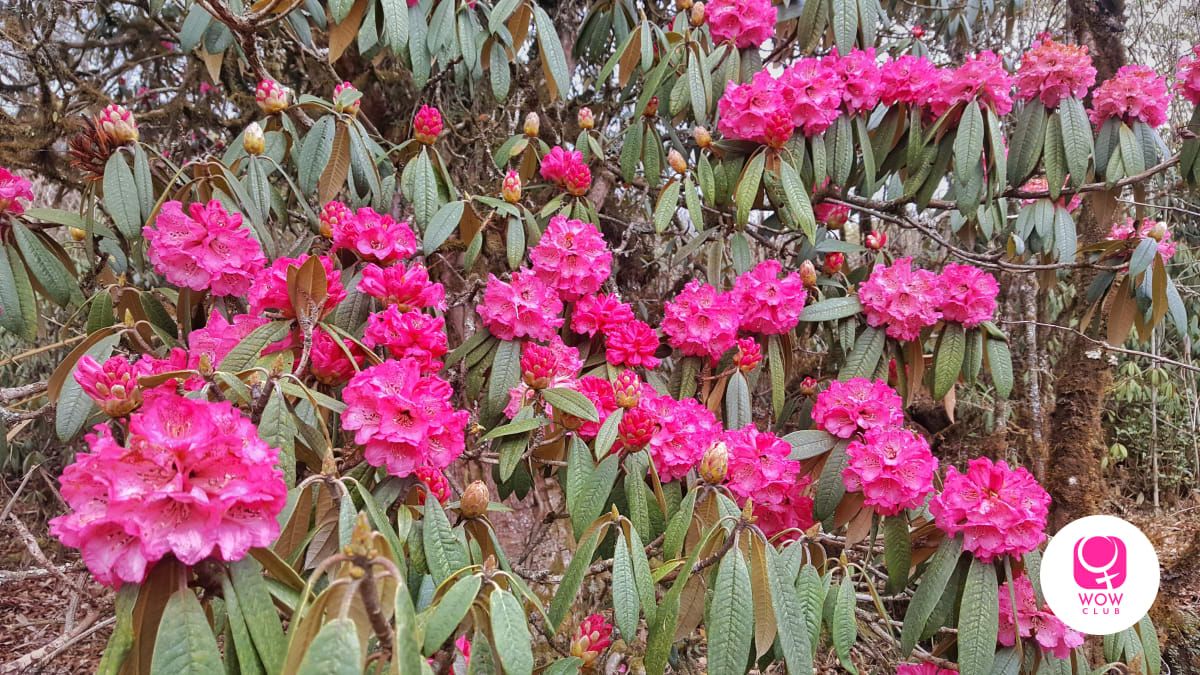 Contents
Why Sikkim Rhododendron Trek?
Sikkim is an unusual part of India and is a tad off the beaten track, which makes it special. Every person must at some time or the other attempt to trek, get away from routine and be one with nature.  Wilderness is a necessity, a bit like going home.  
You will be trekking through a pristine sanctuary, so without ponies and horses littering the way! This makes you feel one with nature and the Rhododendrons paint a really bright canvas for you to walk through! Various shades and hues of red, pink and white great you at different stages of the trek. Wherever your eyes go, you see a riot of colours.
The trek is a treat for bird watchers - here you can look out for some rare birds such as the Black-Breasted Parrotbill, Blood Pheasant, Himalayan Monal and Rusty-bellied Short Wing, besides many varieties of Flycatchers, Laughing Thrushes, Tit and Babblers. Early morning you can imagine the cacophony in the forests!
A trek through the Sikkim Himalayas is a life-changing experience because the call of the mountains is therapeutic. In fact you have stunning views of Mount Kanchenjunga (third highest mountain in the world) on days as you trek!
Thousands of over civilised folks are beginning to understand that going back to nature is like going home. This opportunity to get away from the trials and stress of city life is a must do - at least once in your life. Then perhaps it will become an addiction.
Team work during the trek is a value add to your normal life. Being a part of nature's workshop is bliss - you meet new folks on the trail, camp together with trekkers from different walks of life, that teaches you to cooperate and appreciate other human beings. Once the trek is completed, you return back mentally and physically rejuvenated. Honestly a trek is a great way to recharge your batteries.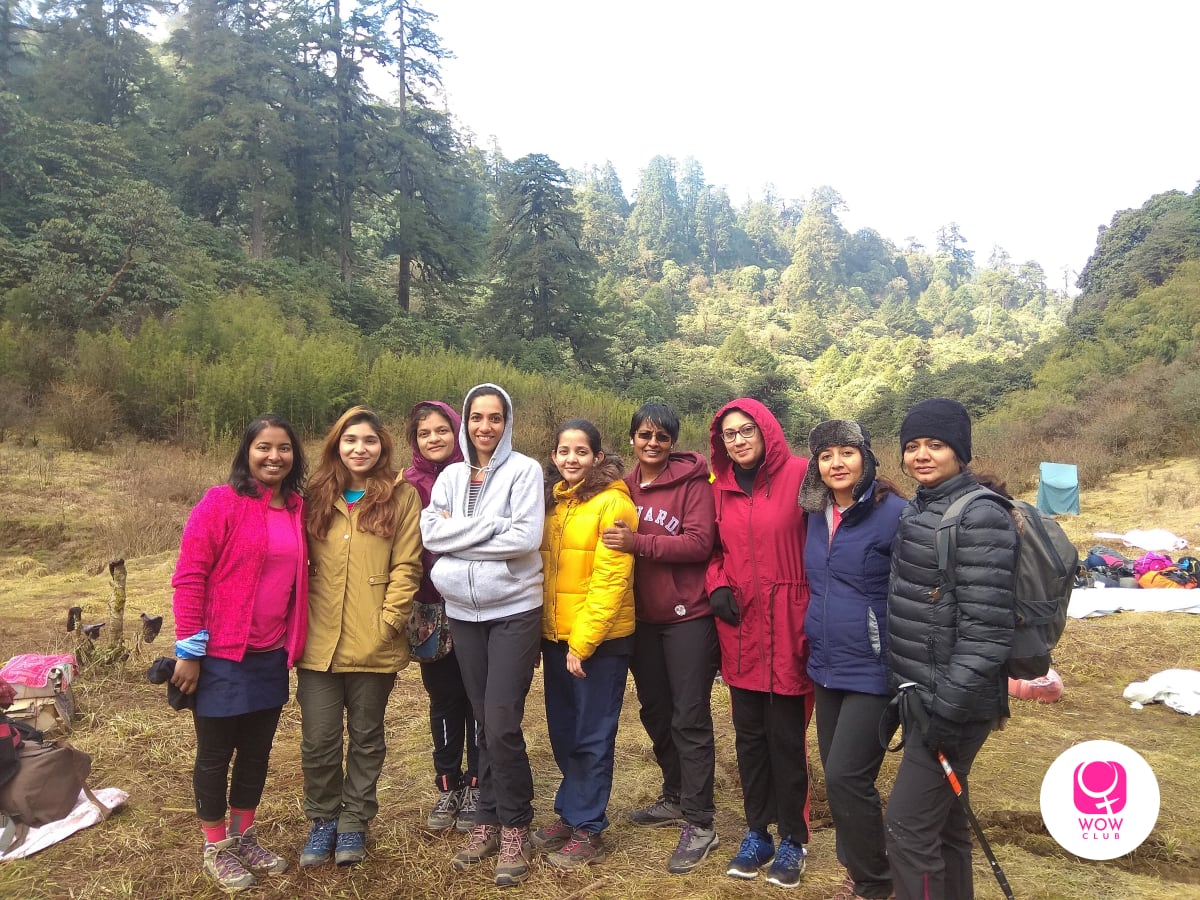 The PERFECT 8 day Trek.
You trek through dense thickets of Rhododendrons just below the Tal Ridge. Here  are dense evergreen conifer forests of silver fir and hemlock. You pass by the source of two rivers amidst lush green meadows.  After Thulo Dhap the trail climbs up to the Shingalila Ridge opening up grand vistas of the snow capped mountains. The spectacular views of the Kanchenjunga range follow you almost throughout the trekking route.
Day 1) Bagdogra to Okhrey - Arrive at Bagdogra airport which is the nearest to Barsey and drive to Okhrey which is a 7 hour drive approximately. Okhrey is a small picturesque village. Stay overnight at Okhrey.
Altitude ~ 9645 ft
Day 2) Hilley to Lasune - A short drive of 30 mins from Okhrey to Hilley gets you to the starting point of the trek. The trek commences with a gentle walk through a mix of bamboo and rhododendron forests teeming with birds. Continue walking through the enchanting forest till you reach the campsite at Lasune.
Trekking Distance ~ 9 kms
Altitude ~ 10,150 ft
Day 3) Barsey to Joreybotey - Today's walk is mainly skirting through rhododendron and mixed temperate forests. The route is through thick bursts of Silver Firs and Oaks that is home to many bird species such as Rufous-Vented Yuhina, Red-tailed Minla and Rufous-Bellied Niltava. You feel that you can walk for ever in such surroundings, you will pass the dried bed of a lake, as you climb towards the campsite at Joreybotey.
Trekking Distance ~ 9 kms
Altitude ~ 10,252 ft
Day 4) Joreybotey to Thulodhap - Continue trekking through hemlock, fir and rhododendron forests, the majestic Kanchenjunga keeping a watchful eye over you. Mostly the trek is  on top of the ridge offering vantage views of the valley below. After the final hour's climb, when your legs start feeling like rubber, you walk into the thickest of rhododendron forests that almost block out the sunlight! The very last stops for the day are an open meadow with criss-crossing streams - Camp is set up right after crossing the streams.  
Trekking Distance ~ 5 kms
Altitude ~ 10,367 ft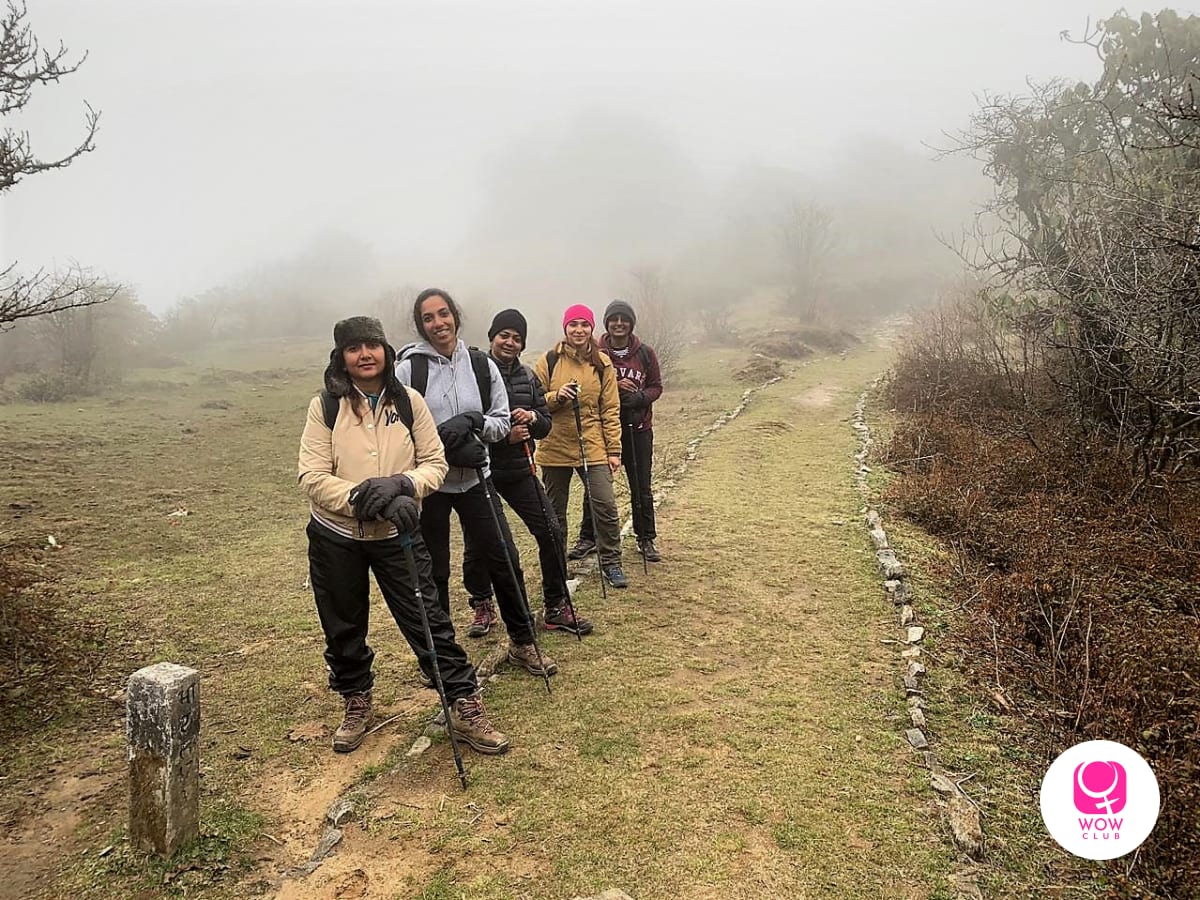 Day 5) Thulodhap to Chewa Bhanjyang - A steep climb gets us to the top ridge of the sanctuary,  just above the tree line. The mighty hemlocks now give way to slopes filled with Rhododendron shrubs and bushes. You trek through the U shaped valley and camp is set up very close to the Indo-Nepal border outpost of Chewa Bhanjyang.
Trekking Distance ~ 7 kms
Altitude ~ 8,599 ft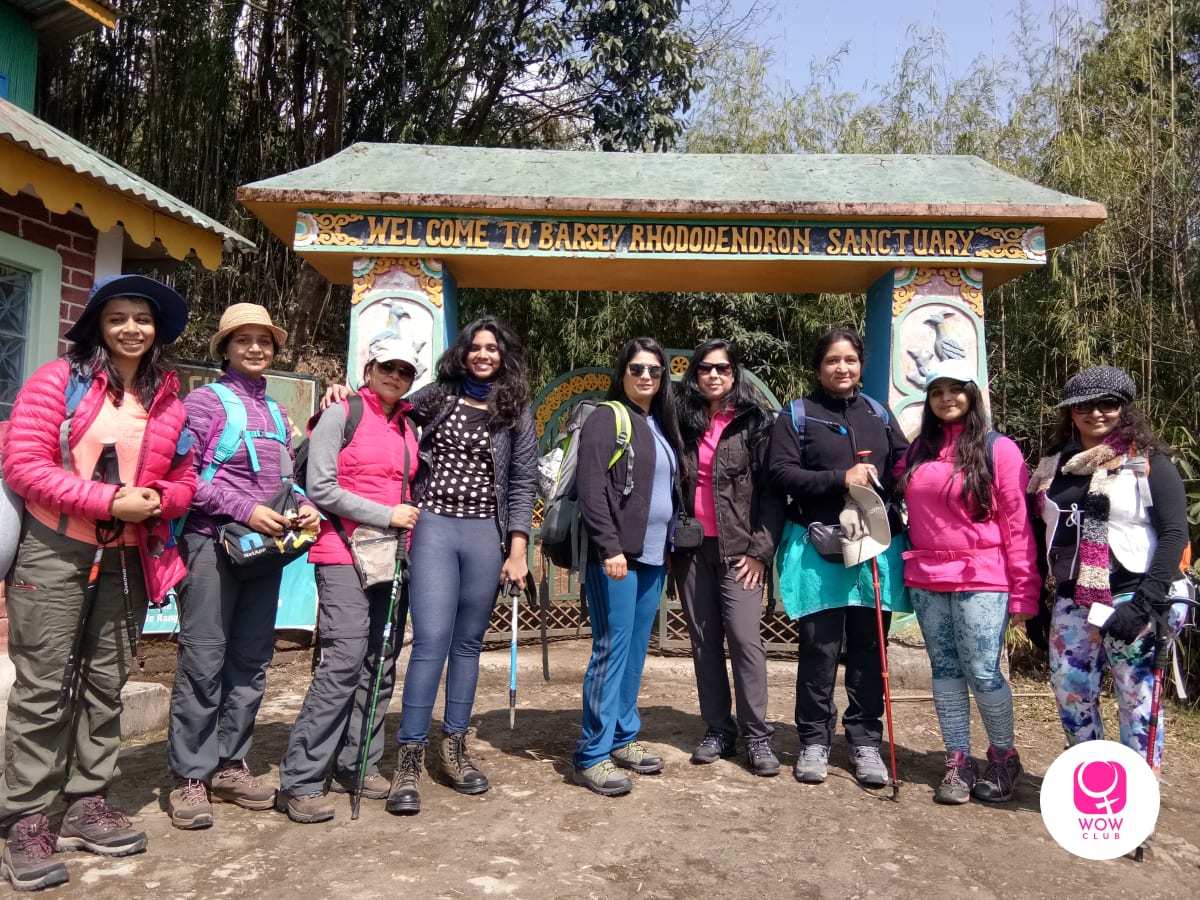 Day 6) Chewa Bhanjyang to Uttarey; Drive to Pelling - Your final descend through thick forestation, gets you to the blissfully tranquil Uttarey village. After reaching Uttarey you can choose to drive to Pelling which takes approximately 2 hours or continue walking. Pelling is a quiet and beautiful destination, where you will stay overnight. YES! you are back to civilisation and its creature comforts. You will love your comfortable bed and hot shower!  
Trekking Distance ~ 10 kms
Altitude ~ 6,725 ft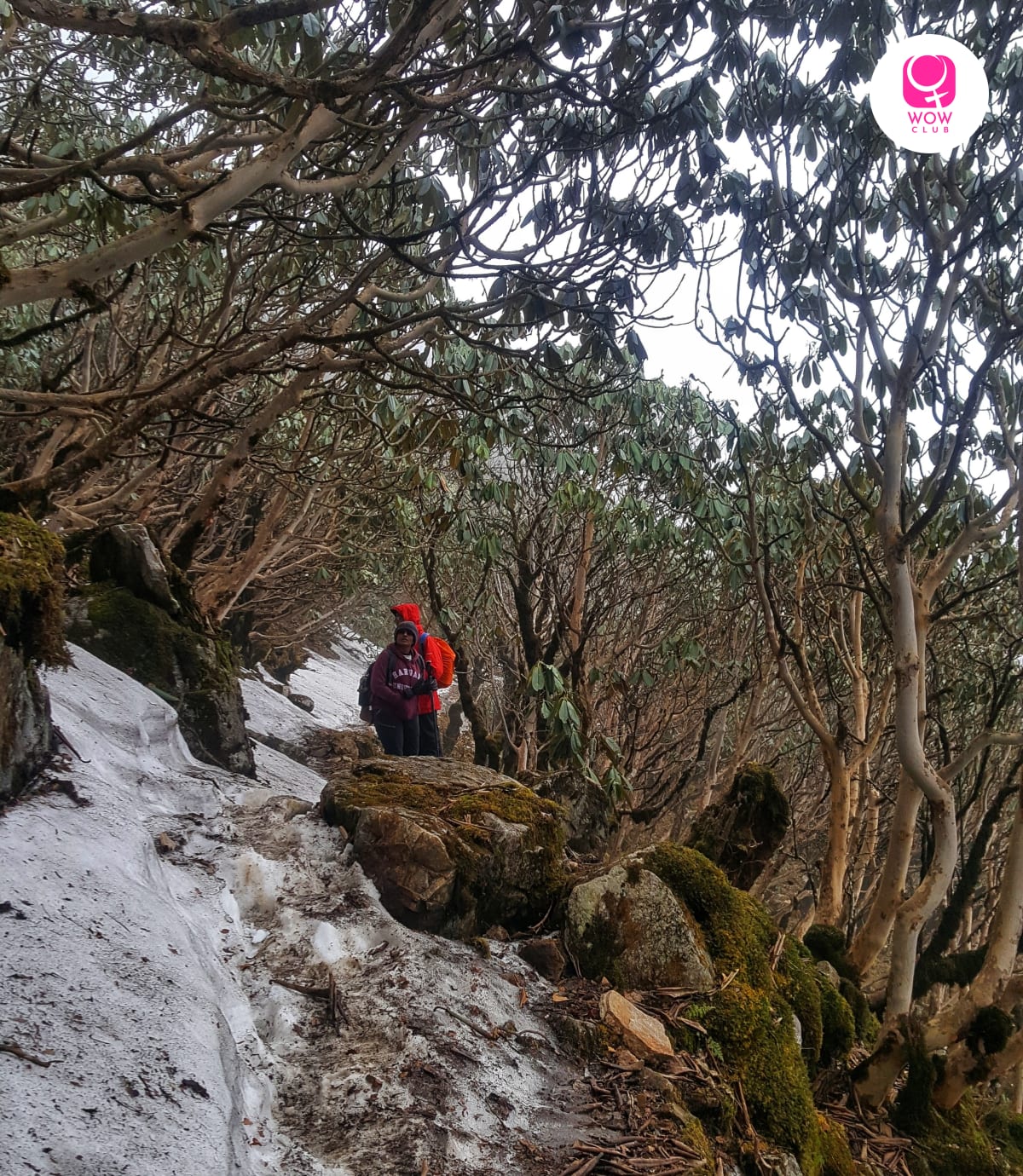 Day 7) Pelling Sightseeing -  Today you can choose to visit Rabdentse ruins or Pemayangtse Monastery or Khecheopalri Lake which is believed to be a lake where your wishes can come true. For an insight into life of the locals, you can drive to Darap, a scenic village inhabited by the Limboo community. Here you can spend some time understanding the rural Sikkim community and possibly enjoy a local traditional meal.
Day 8) Pelling to Bagdogra - Early in the morning leave for Bagdogra airport to catch the flight back home. The drive is 6 hours approximately.
WOW Pro Tip : The Sikkim Rhododendron Trek can be attempted under the supervision of a local guide and his team of porters. Permits and paperwork need to be processed before the group can enter the sanctuary. Provisions and supplies need to be arranged in advance since NOTHING is available within your trek route.
Trekking Seasons
The best months for this trek in Sikkim is from between end March and early May. This is the time to see the rhododendrons in full bloom, colours ranging from rich reds, hot pink and pure white. June to September is usually very wet, making the trail quite slippery. The second season for this trek begins from October all the way up to December during this time the Kanchenjunga and other snow-capped peaks are visible almost every day, as the days are clear and there is little or no mist. Though this isn't the season for Rhododendrons but breathing the fresh air and feeling the calmness and peace during your trek in the Barsey Sanctuary will rejuvenate your inner soul.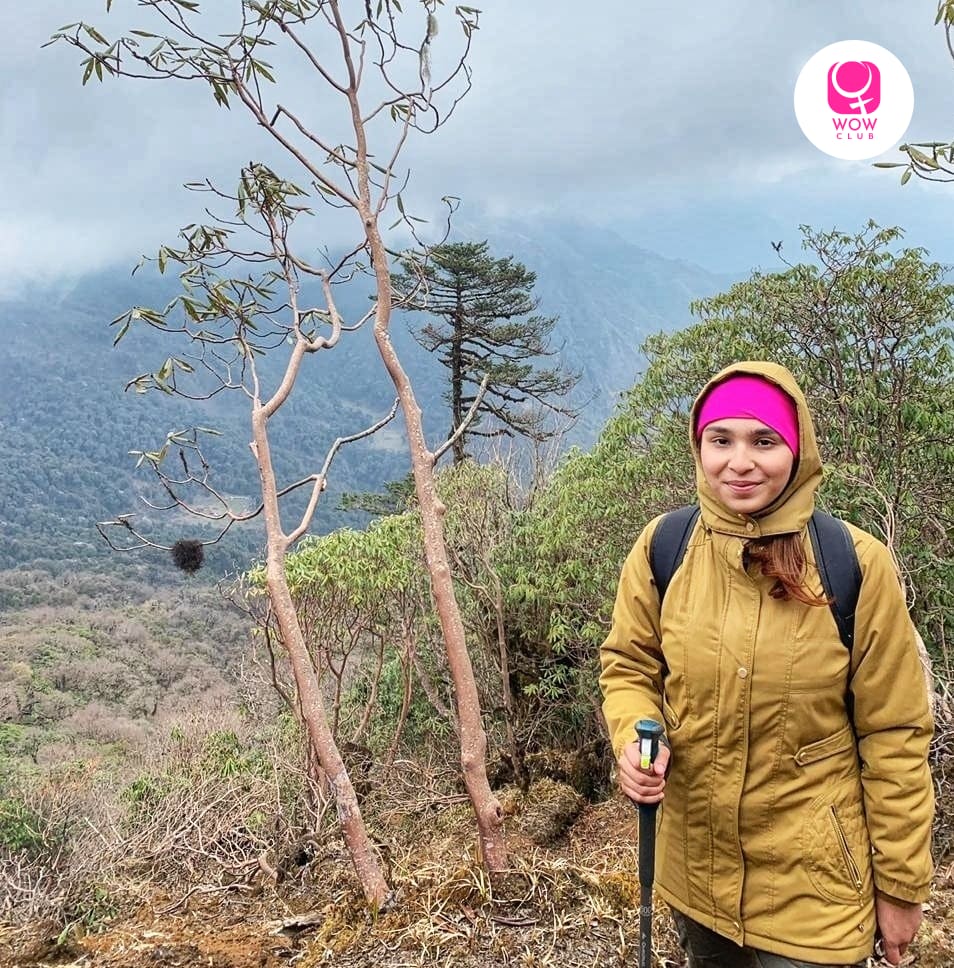 Essentials to be carried
Rug sack or Duffle Bag (without wheels)
Back pack
Synthetic quick dry pants or Cotton pants
T-shirts and long sleeve shirts to protect from sunburns at the same time to protect against cold
Fleece/ Light jacket/ Sweat Shirt
Woollen sweater/ Heavy jacket as nights get extremely cold
Balaclava/ Woollen Cap/ Ear Band
Rain Jacket as it can literally rain anytime in the mountains, the weather is always unpredictable
Trekking shoes, possibly a spare set
Trekking pole
Penknife
Torch with extra batteries
Plastic covers to compartmentalise things and carry few extra plastic bags for wet and dirty clothes
Medical Kit
Dry fruits and energy bars, Glucose D  
Camera and extra batteries  
WOW Pro Tip : Please be a responsible traveller and do not leave behind any form of trash in the form of plastic packets, foil, aluminium cans or wrappers. Avoid littering and instead carry disposable bags in which you can dump all the waste items.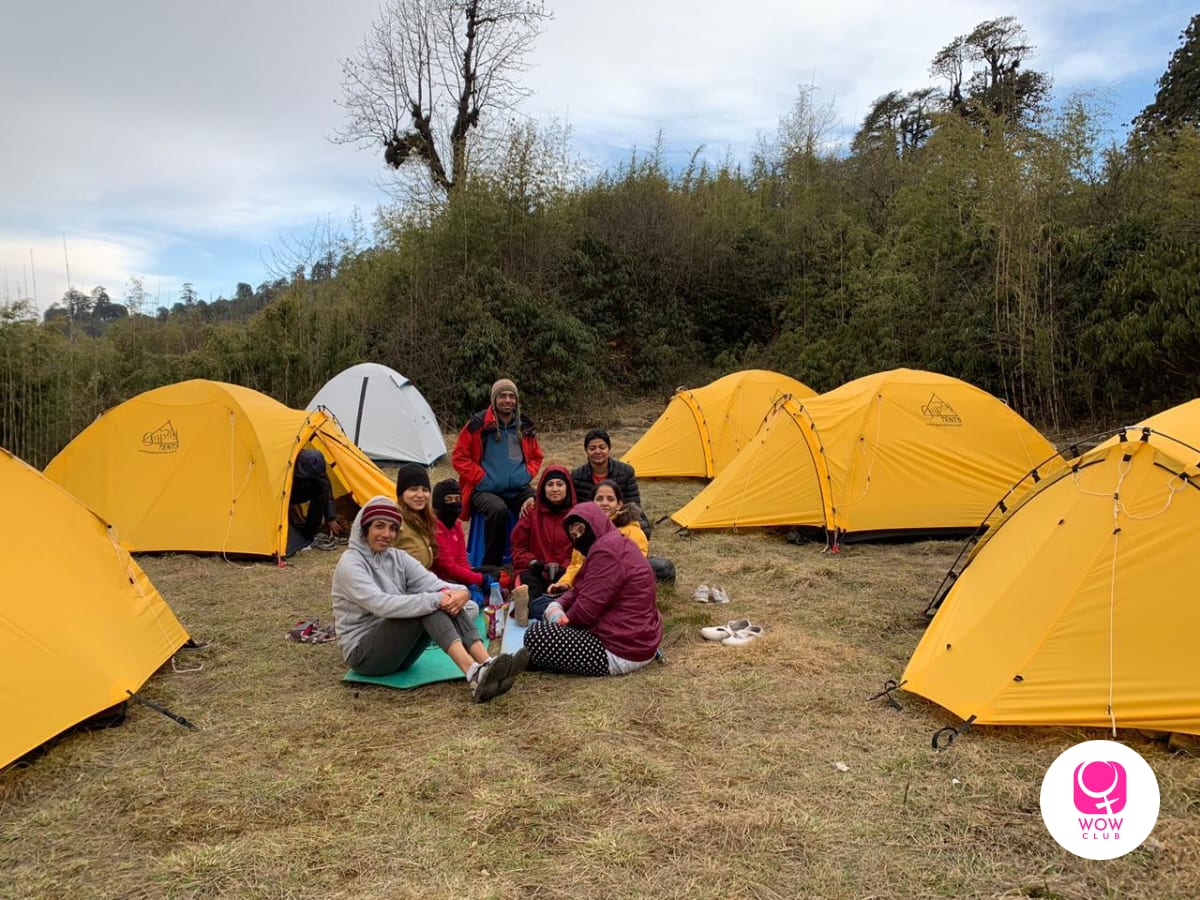 Fitness requirements
You trek up to an altitude of 10,367 ft plus. Hence, you need to prepare yourself to make sure you are fit to trek.
Start preparing yourself with a slow pace of running or jogging and then keep increasing your pace day by day. This makes your lungs strong and it also helps the body to acclimatise better when you are at the higher reaches.
Add flexibility training to your workout which will able the muscles to relax and stretch easily.
Stretching improves your posture and helps to prevent lower back pain.
On your trek, it is important that you arrive on the slopes with your muscles relaxed. Carrying a backpack, however light, can become a strain after a while. So make it a point to carry only essentials.
Here's a fitness chart that will help you get better prepared :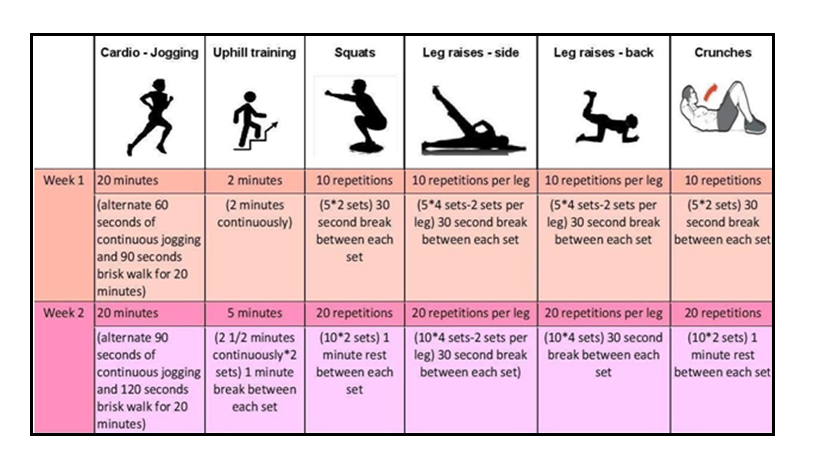 Treat yourself
When you manage to complete the trek successfully your sense of achievement is awe inspiring. You are in awes of yourself! So you surely deserve a good Spa treatment. You must plan for some time out and not rush back into routine. Head to the nearest Spa for one of their most soothing sessions and maybe you might fall asleep during the course of the treatment!
Chumbi Mountain Retreat & Spa - This luxurious property faces the Mt. Khanchendzonga range. It's 5.8 km away from the city centre of Pelling. One can even book the session in advance through their website
Norbu Ghang Retreat & Spa - They allow visitors the ambiance of Sikkimese culture within the surrounding and their architecture plus they offer exceptional comfort. It's 7.4 km away from the city centre of Pelling. Learn more about them on their website

Join the newsletter to receive the latest updates in your inbox.