You may find yourself asking "Why Mongolia?" Here's why - Mongolia is one of the world's most sparsely populated countries and has one of the last surviving nomadic cultures. Ask locals and they will probably start gushing about the spectacular countryside, vast steppes, rugged mountains, clear lakes and abundant wildlife and livestock. It's this true wilderness experience that many people find so appealing. We traveled to this amazing diverse country and here's our travel guide on how to plan your getaway to Mongolia.
Contents
Best Things to do in Mongolia in a nutshell:
Taste the delicious Genghis Khan Single Malt Whiskey
Try Airag - a welcome drink made of fermented mare or donkey's milk given by the local families when you visit them.
Visit the National History Museum and learn about the long and rich Mongolian history
Ride a horse or camel through the vast green fields of the Mongolian countryside
Hike through the awe-inspiring Yolyn Am
Witness the magnificence of the Naadam Festival
Explore the ancient Kharkhorin & Erdene Zuu Monastery if time permits
Experience the warmth of the sun next to Khuvsgul Lake
Go skiing in the Altai Mountains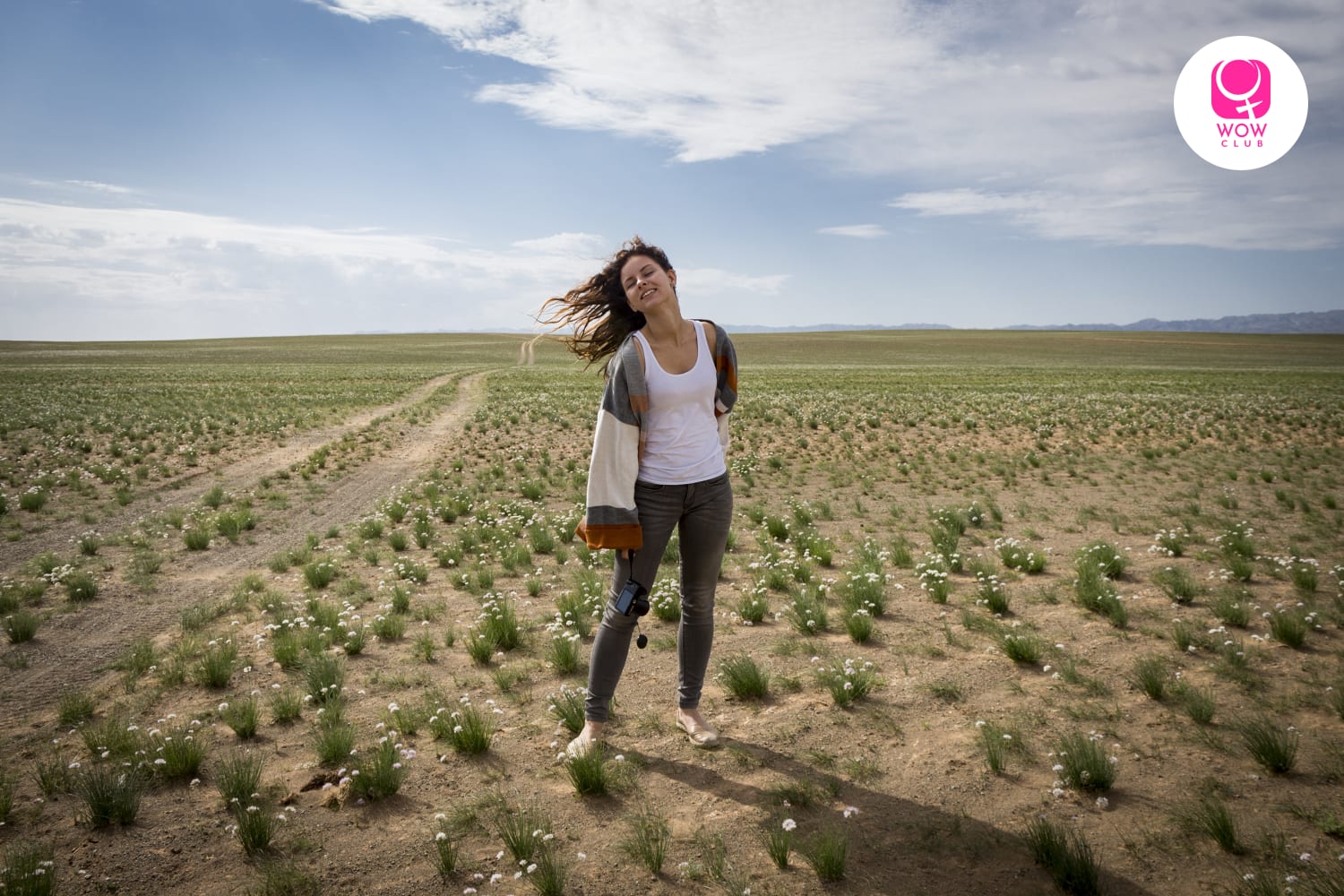 Interesting facts about Mongolia:
If travel to Mongolia isn't already on your radar, it should be! simply because of these compelling facts...
Mongolia is known as the "Land of Blue Sky" because it has 260 days of sun a year.
Mongolia is home to one of the world's last surviving nomadic cultures, and these nomads still live in traditional tents known as Gers or Yurts. These portable dwellings are round and covered with animal skins or felt to retain heat.
These people have a couple of festivals throughout the year that reflects their unique way of living - Great Naadam festival, Lunar New Year, Golden Eagle festival, Nomadic Naadam festival, Thousand camels festival. IMAGINE what experiencing them would be like!
Yolyn Am (Vulture Valley) which is home to Lammergeyer - an old world vulture - is famous for its dramatic rocky cliffs and shade clad canyons that prevent ice from melting even after being in the heart of the Gobi Desert.
The Gobi Dessert it a world-class source of fossils. It's the type of place where you can find protoceratops skulls, dinosaur eggs, and a full skeleton of Tarbosaurus bataar, all of which are on display at the Central museum in Ulaanbaatar.
Intrigued? We sure were and hence couldn't resist ourselves from going to this diverse country. Got question? Read on..we're sure you'll find your answers here.
What are the visa requirements for Mongolia?
Indian passport holders need a tourist visa to travel to Mongolia for a visit of upto 30 days -  The basic requirements are completed visa form , Passport in original (must be valid for a minimum of six months before your intended travel to Mongolia), a photo, return ticket and Proof of sufficient funds, i.e. bank statements for the recent six months (if necessary).
Normal processing time for a Visa application is 3-6 working days.
Citizens of USA, Canada, Germany, Israel, Japan, Laos, Malaysia, Russia, Thailand and Turkey can stay visa-free for up to 30 days; Philippines passport-holders can stay for 21 days without a visa, and Hong Kong citizens can stay visa-free for up to 14 days.
Tourists who are coming from European countries where there is no Mongolian diplomatic presence are eligible to obtain on-arrival visa at the airport in Ulaanbaatar or Mongolian border points. You should have a pre-approval letter from an organisation or company in Mongolia.
Best Places to Visit in Mongolia in a span of 8 PERFECT days:
Mongolia is diverse in every sense. Wondering what to see in Mongolia in a span of a week? Don't worry, we've got you covered.
Day 1
Arrive at Ulaanbaatar International Airport and transfer to the Hotel.
Day 2
Take an early morning flight to Gobi
visit the Bayanzag (Flaming cliffs) an area of flaming orange sand dunes famous for dinosaur bones and eggs - explore the sand dunes on foot or hire a camel to take you around.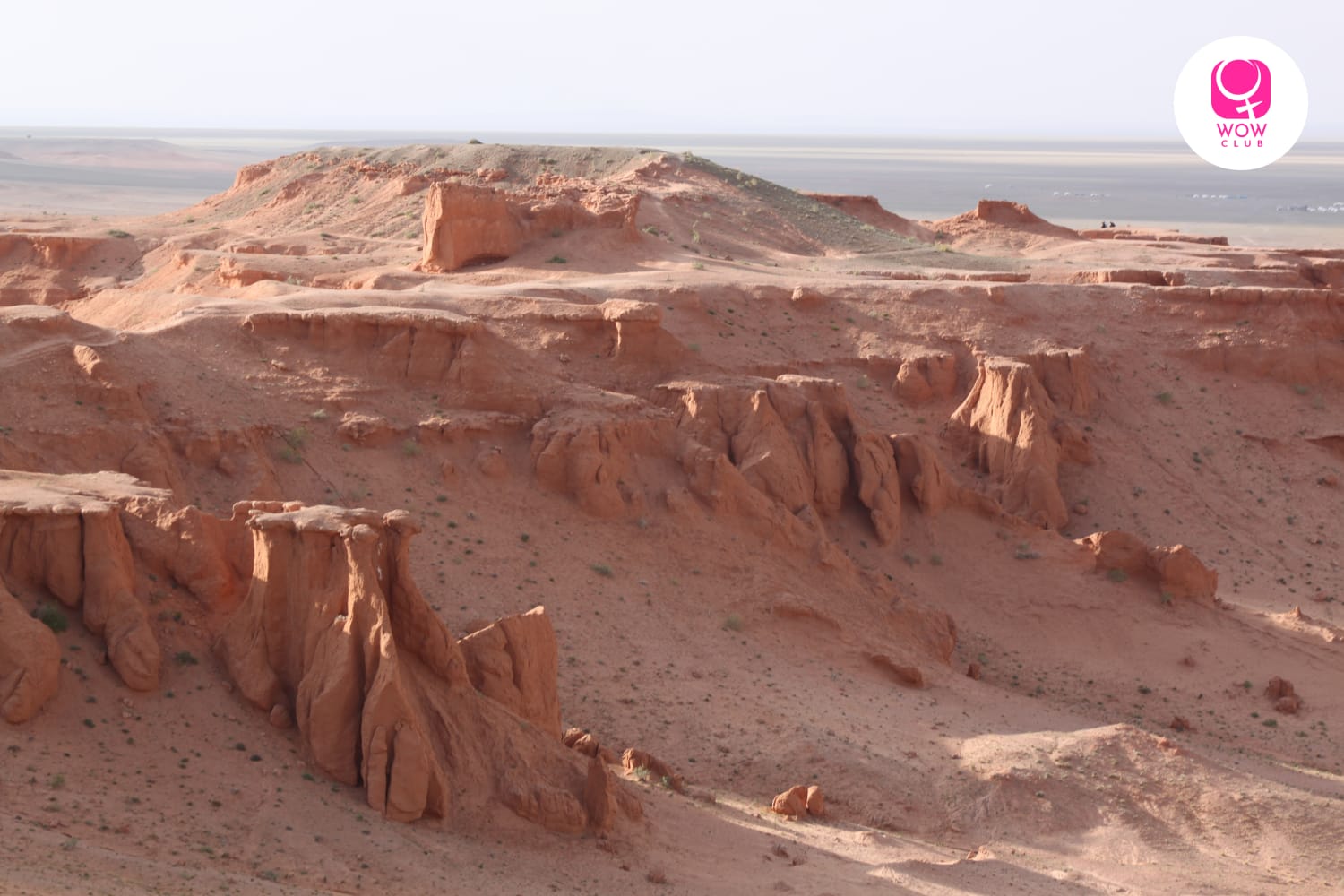 Day 3
drive to the dunes Khongoryn Els also known as "Singing Dunes"
WOW Pro Tip: Take in the ambiance of the spectacular views of the desert from the sandy summit. Plan to start climbing the dunes 1.5-2 hours before sunset to give yourself plenty of time to reach the top before the sun kisses the horizon.
Day 4
Explore Gobi Gurvan Saikhan Park in a drive - pass through the 'Three Beauties', the final peaks of the Altai Mountain range, and then cut through the
range itself, crossing between the crags of the spectacular Dungenee Pass as you make your way to Yolyn Am.
Day 5
Take an early morning flight to Ulaanbaatar
Upon arrival, drive to the beautiful Terelj National park. On the way, stop at Giant Genghis Equestrian Statue complex.
Don't miss Terelj park's biggest attraction, Turtle Rock, and a visit to the Aryapala Initiation and Meditation Centre set on a hill overlooking the park.
Ger camps are plentiful, so you can spend a night inside the park.
WOW Pro Tip: Stay in a Ger - offers the opportunity to experience the traditional way of life, landscape and wildlife of Mongolia.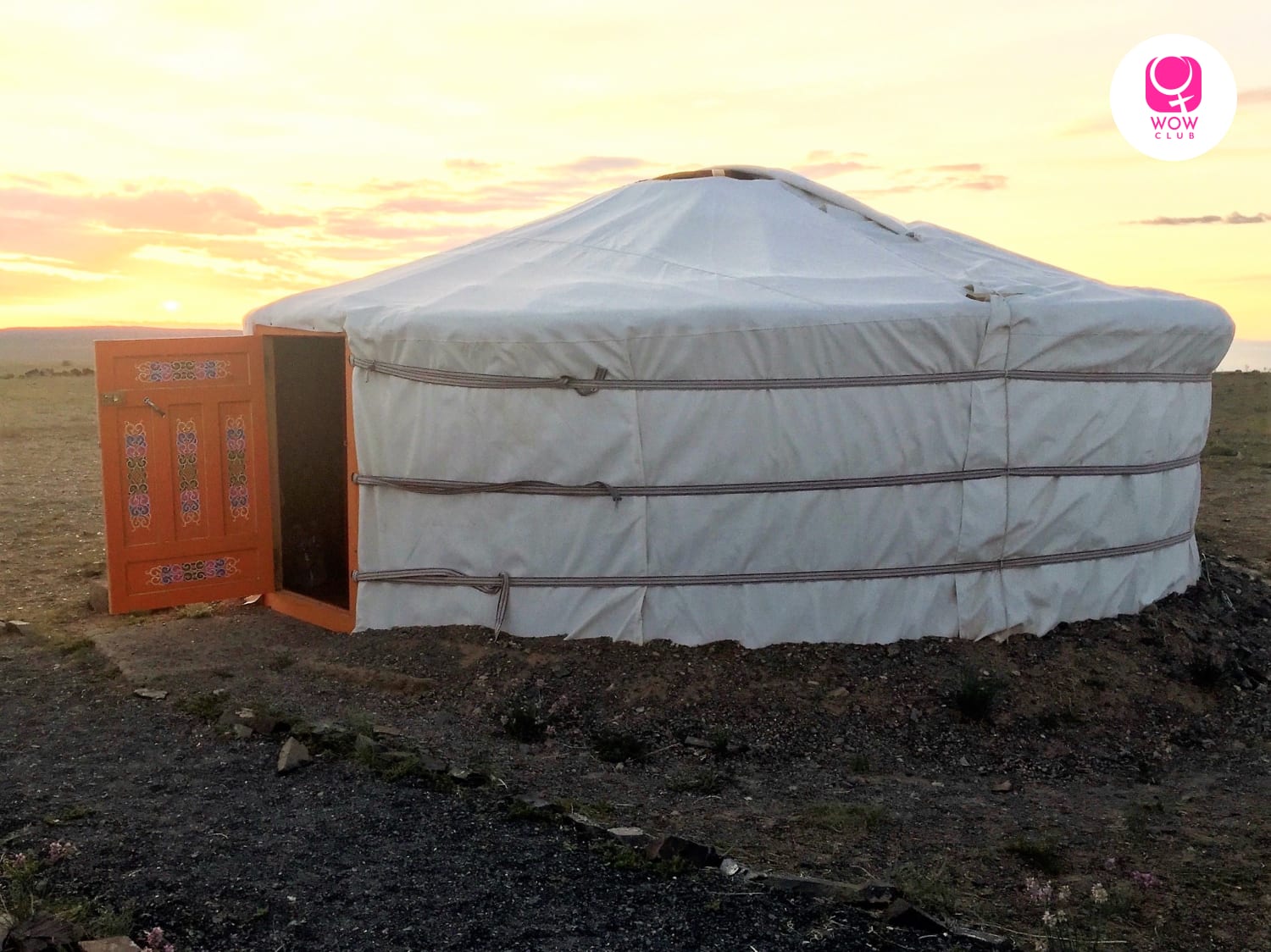 Day 6
Head back to Ulaanbaatar.
In Ulaanbaatar - Visit Gandan Monastery, housing a 26-meter-high gilded statue of the Buddha, Sukhbaatar square, National Museum and Central Museum of Mongolian Dinosaur.
Day 7
Visit The Zaisan Memorial - A huge monument and mural that offers stunning views of the Mongolian capital and Buddha Park and The Bogd Khan's Palace Museum.
Enjoy traditional folklore concert by the magician Tumen Ekh - offers an interesting evening and introduction to some parts of Mongolian culture, so why not?
Day 8
Gather your memories and catch your flight back Home
Too much to plan on your own? Have a look at our next WOW trip for a hassle free holiday to Mongolia.
Best Time to travel to Mongolia:
If you are wondering when is the best time to visit Mongolia,  June-August is the answer. However, each season of Mongolia is favorable along with the festivals and the best of activities. The table below will help you to get acquainted with the climate and to choose the best time to visit Mongolia.

Visiting Mongolia during summer (June-August)
July is the time to see the largest and Olympic-like Naadam Festival in Ulaanbaatar city. Also, each province or soum (small administrative district) of Mongolia organize the festival of their own on different dates throughout the summer allowing travelers to experience a genuinely authentic and uncrowded Mini Naadam.
What to pack: umbrella, rain coat, sunglasses and sun screen are recommended. Wear summer clothes.
Visiting Mongolia during Autumn (September-November)
In October, Kazakh people inhabiting in the western part of the country celebrates the stunning Golden Eagle Festival. This amazing festival showcases the hunting skill of eagle and its hunters. During the festival, one can enjoy the parade of eagle hunters on horses, colorful traditional clothes, the rich culture of Kazakh people and their hospitality. The venue for the festival is perfect for photography.
Drive to the Gobi the land of dinosaur and enjoy the pleasant and mild weather. It is a great time to go on a birdwatching tour or wildlife spotting tour to see the beautiful birds and animals in their natural habitat. Try fishing, horse trek, and hiking.
What to pack: fleece, gloves, scarfs, windproof rain jacket and a good pair of waterproof shoes.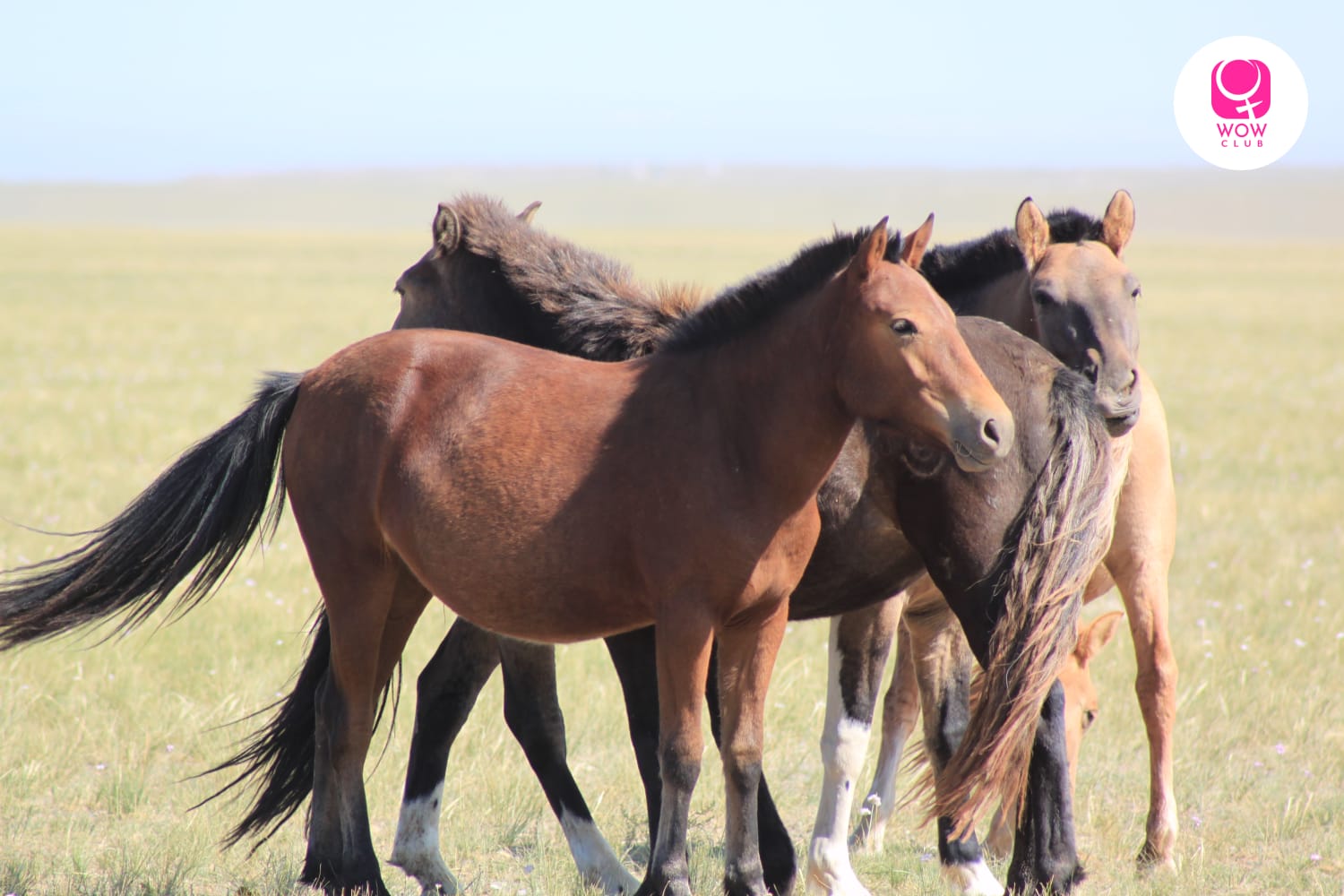 Visiting Mongolia during Winter (December to February)
In February when the weather comes closer to be stable and nice, the largest cultural festival Tsagaan Sar (Lunar New Year) is held. It will give you a memorable experience if you really want to know Mongolian culture and cuisine.
Also, the country has plenty of snow in winter where one can try winter sports. Enjoy dog sledding adventure in peaceful and beautiful Mongolian landscape. Experience Winter Horse Festival which features a parade of unique and rare horses, thrilling competitions among horsemen, traditional singing and dancing performances, and horse race.
What to pack: warm jackets, thick jeans and long johns, sweaters, hats and gloves.
Visiting Mongolia during spring (March-April)
Spring is the most thrilling festivals season worth experiencing. It is a great time to see how Mongolians welcome and celebrate the start of the spring after enduring harsh winter. In March Gobi hosts 1,000 camel festival, people living in Northern Mongolia organize the largest Ice Festival on its crystal clear frozen lake Khuvsgul, Yak Festival, and Eagle Festival are held in different parts of the country.
Visit Khustai National Park or Terelj National Park to enjoy the wildlife spotting, bloom of flowers, grassland, and trees as well as the smell of spring in the air.
What to pack: There is much wind and dust in spring. Pack sunglasses, jackets and mask to protect your nose.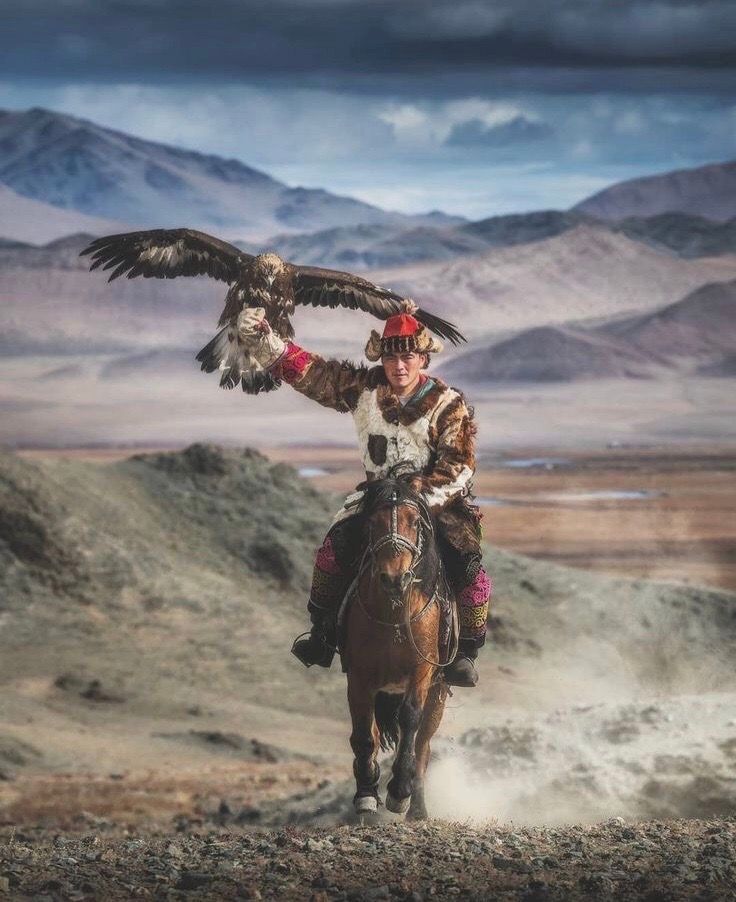 Don't miss out on these travel tips that you should know before you go to Mongolia - Thank us later!
Mongolia is mostly a cash-based society. Local currency is called tugrik but they often accept US Dollars, as well. Almost all banks in the country will be happy to exchange your currency for tugrik.
Local sim cards can be used for your mobile and you can easily find phone operator company branches in Ulaanbaatar. You need a valid passport and an internationally equipped cell phone in order to purchase a sim card.  The tour sim cards are sold from 700-1500 INR.
Mongolia uses the following GSM frequencies: GSM 900 / GSM 1800.           When travelling, make sure that your phone supports the GSM frequency of the country you're traveling to. Usually the supported GSM frequencies are printed on the box of your phone as well as its manual.
Don't Expect Highly Developed Roads Everywhere - The capital has the most modern roads, but the rest of the country is different, so be prepared.
Terelj park is a favourite weekend getaway for many locals from Ulaanbaatar and thus get very busy on weekends and during the holidays. Best to plan your visit outside of the busy days.
Climbing to the top of the dunes of Khongoryn Els is possible, but the walk is NOT EASY. The climb takes 45 minutes to 1 hour of an exhausting uphill battle.
Keep your eyes peeled for ibexes that roam the gorge of Gobi Gurvan Saikhan Park in the warmer months. They are tricky to spot and even harder to photograph!
Use the chance to help out the local community by purchasing a few handmade souvenirs wherever possible.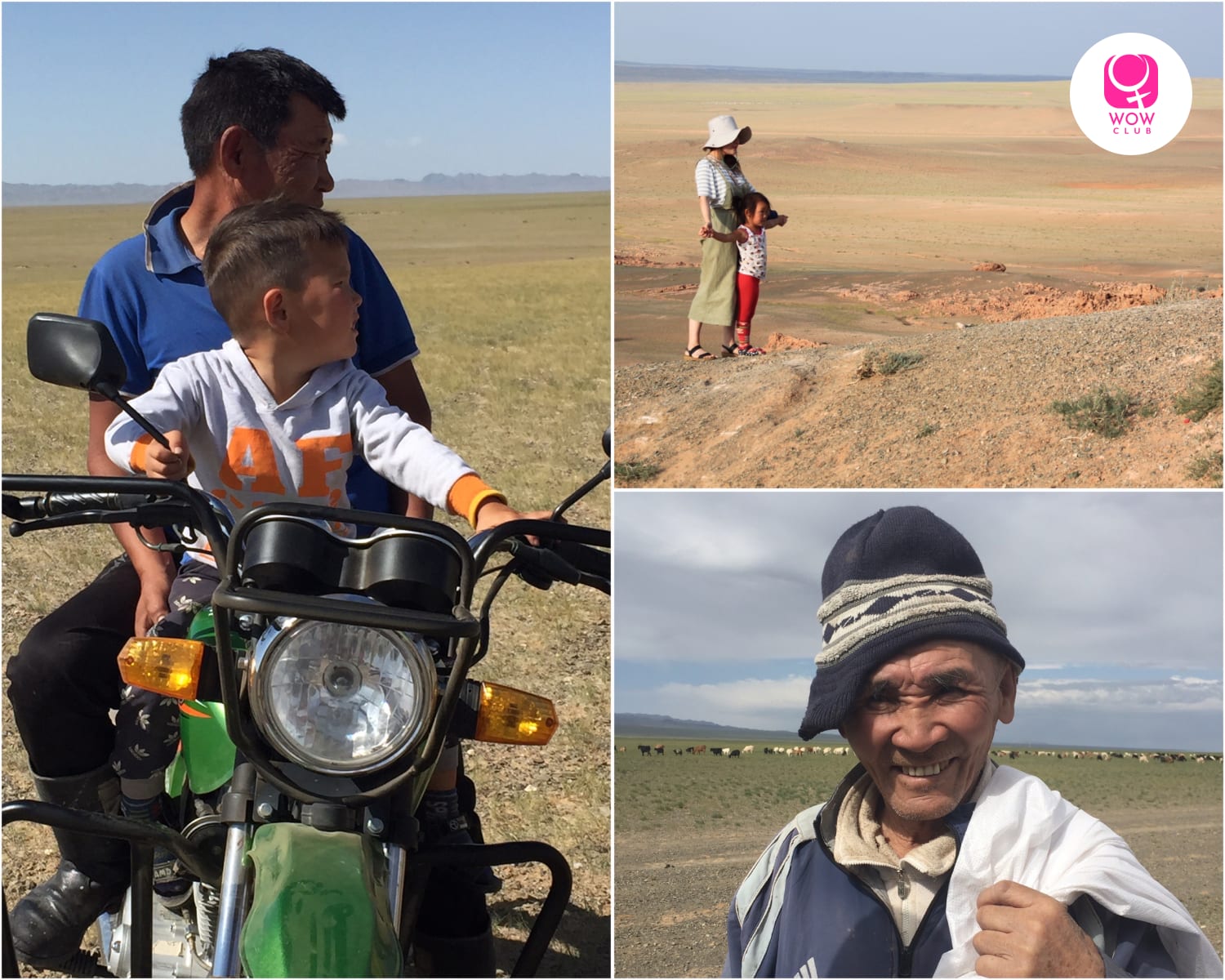 Where to eat?
Best International cuisine restaurant in Ulaanbattar:
Monet restaurant
Cafe park
Best Indian restaurant in Ulaanbattar:
Best authentic, Mongolian restaurant which has the right kind of ambiance and culture is reflected.
When you stay in the Ger camps at the Gobi dessert and The Terelj park it's best advised to have all your meals in the camps itself as there are not many options outside. All you will find are super markets to grab some snacks.
Where to Shop?
Ulaanbaatar offers wide variety of shopping opportunities for those wanting to pick up paintings, cashmere, camel wool products, leathers, traditional clothing, national handicrafts, horse-riding gear, carpets, jewelry, souvenirs, and national costumes. The best places to shop in Ulaanbaatar are:
The Mongolian cashmere
State Department Store
Gallery Ulaanbaatar
3 Mongolian Films you must watch:

How is that relevant? Well, it's through the films, you can see the culture of a country, its development periods, society, food, people, or the way they talk, and so much more. It is a great way to discover a country. AND, it is fun!
We are introducing you to three of the most popular movies of Mongolia. Take a look:
Under the power of the eternal sky - the film shows the life of Chinggis Khaan, from early years until the end. Genre: War, Historical drama, Biographical
The Crystal Clear Tamir River - Translated from a Must-read-book "The Crystal Clear Tamir River" which was also translated into novels of several languages, Russian, German, Japanese, etc. In order to support his family, an honest poor man has to bear all kinds of humiliations against which he ultimately will rebel. Genre: Drama, Romance, War                                                                                    
Queen Mandukhai the Wise - This work of art based on a recounting of the last queen of Mongol Empire.  Queen Mandukhai protected her country, reunited Mongols, defeated many times and was betrayed by her generals. She was and has been an idol for Mongolians and played one of the most significant roles in Mongolian history. Genre: War, Historical drama, Biographical
Hope this article on how to plan your getaway to Mongolia helps. happy wandering :)
Join the newsletter to receive the latest updates in your inbox.