10 Best Places to Travel Alone as a Female
Women! Today there's no reason to wait for friends and family. There are so many places to discover in this world that you can do it alone or go solo with a travel community. Keep scrolling down for some great, safe solo ideas to travel alone as a female.
1. Ireland
UL Safety Index – 89 out of 100
One of the friendliest countries in the world, Ireland, or the Republic of Ireland, is one of the best places for women to travel alone. The country is brimming with lush countryside steeped in history and culture. It's no wonder why the beauty of Ireland will blow your mind.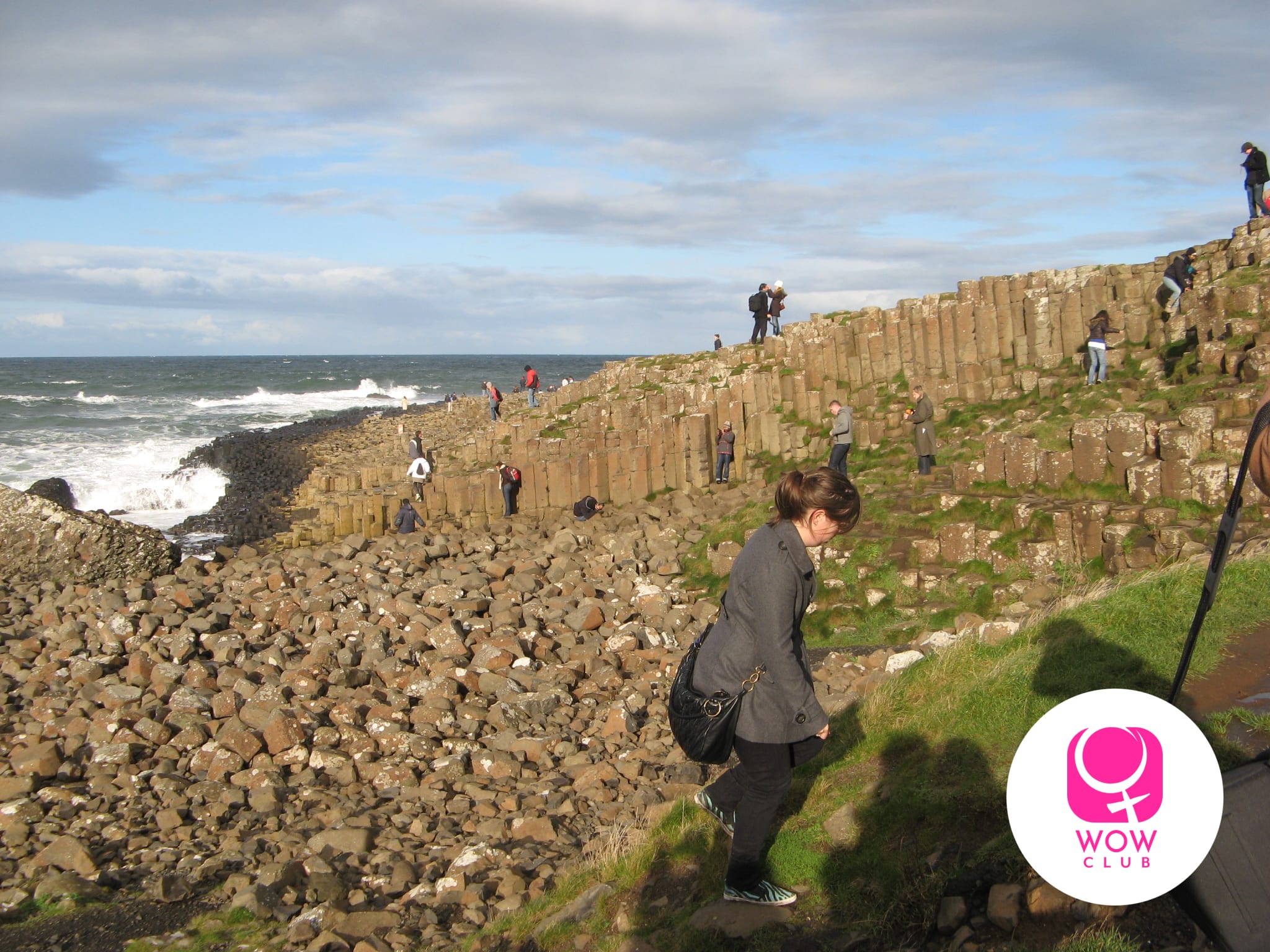 Spend your days driving along the scenic Wild Atlantic Way that passes through the West, North and South Coast of Ireland. A nature lover's paradise awaits at the Cliffs of Moher. The jagged cliffs slide down into the deep blue sea and the crashing sound of waves is soothing to the ears. This idyllic setting will allow you to reconnect with the poet within. For a less touristy experience, head to the Dingle Peninsula.
Best time to visit: April – June, September - October
Currency: Euro
Must-Do
Admire the rock formations at The Giant's Causeway.
Enjoy enchanting vistas from the Cliffs of Moher.
Watch an Irish Tap Dance performance.
Travel Tips
Rent a car if you want to take the lesser-known path.
Get a Heritage Card if you want to explore many heritage attractions.
Note: Yes, the Giants Causeway is in Northern Ireland, but that is just as safe. Also, very often you can visit the The Republic of Ireland and Northern Ireland on the same visa. Double win!
2. Belgium - One of the safest places for women to travel alone
UL Safety Index – 86 out of 100
Home to historic centrepieces and the famed Belgian chocolates, the small country of Belgium is the stuff of dreams. It boasts of picturesque cities - Brussels, Ghent and Bruges where you can stroll the lanes and cruise the canals. With praise-worthy landscapes and medieval architecture, Belgium is one of the safest places for women to travel alone.
Munch on a waffle and get into the Belgian mood. There are a whole bunch of waffles from which to choose! Belgium is packed with castles and definitely, one of the must things to do is to discover a castle. The 10th-century Gravensteen Castle in Ghent is the most captivating of the lot. Belgium takes pride in its variety of beer. Go for a brewery tour and enjoy some great beer. If you are in Belgium in the springtime, make sure to visit the Blue Forest. This Belgian forest gets wrapped in countless bluebells and looks like a picture postcard.
Best time to visit: March-May
Currency: Euro
Must-Do
Meander through the lanes of Bruges.
Admire European masterpieces at the Fine Arts Museum in Ghent.
Explore the Grand Palace in Brussels.
Travel Tips
Belgian Beer is strong, so go slow while having it.
Carry a rain jacket or an umbrella.
3. Iceland
UL Safety index – 88 out of 100
Often known as the land of fire, ice and Northern Lights, the beauty of Iceland will leave you mesmerized. It is also one of the safest solo female travel destinations in the world.  Apart from gazing at the awe-inspiring Aurora Borealis, the diverse landscapes and breathless sights have a peculiar way of making connections. No wonder the Nordic island country is a mecca for nature lovers and photography aficionados.
Blessed with rumbling waterfalls and vast glaciers, Iceland is a fairy tale come true!  The waterfall of Seljalandsfoss in the South Coast is something that you cannot miss. The 60-metre tall waterfall cascade is a notable site to channel your wanderlust. A path leads visitors behind the cascade, from where you can get a 360-degree view of the attraction. Even the beaches are truly unique. The black sand beach of Reynisfjara in the South Coast is a must-visit.
Best time to visit: February – March, September - October
Currency: Icelandic krona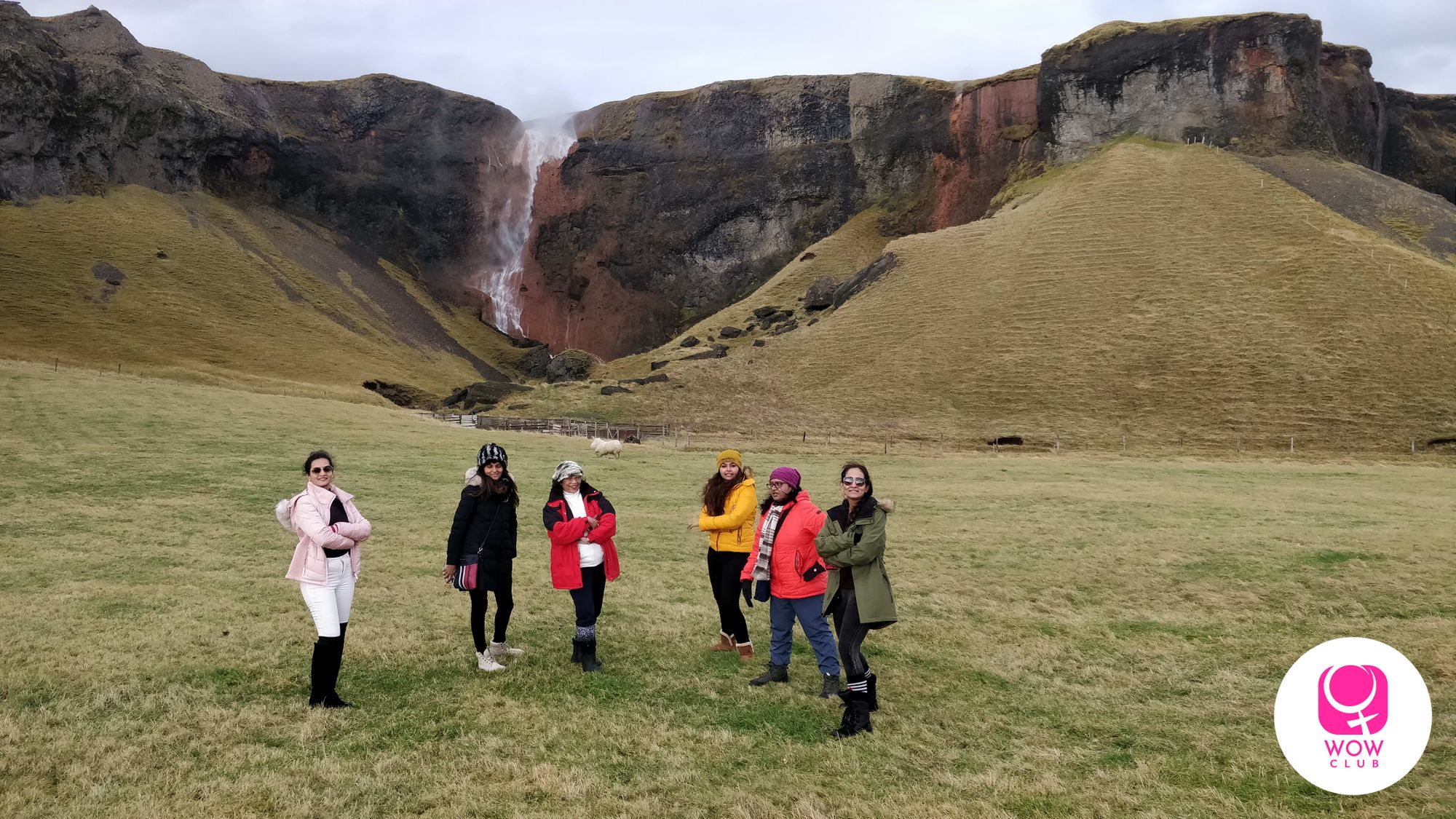 Must-Do
Spend a day whale watching.
Party hard at one of the popular bars at Downtown Reykjavik.
Explore Icelandic nature by riding on a beautiful Icelandic horse.
Travel Tips
Iceland is a cash-free nation, and cards are accepted almost everywhere.
The country is expensive. When in Reykjavik, either take a bus or walk.
4. Switzerland - One of the safest places to travel alone
UL Safety Index – 88 out of 100
Known for the Swiss Alps, enchanting landscapes and delicious chocolates, Switzerland is one of the safest places to travel alone. Enjoying the nation's unparalleled beauty is very much an active pursuit. It is safe, beautiful and offers plenty of opportunities to the solo female traveller. The snowy mountains and scenic beauty are the highlights of Switzerland.
Swiss vacation is incomplete without tasting the different variety of cheese. For a chocoholic, a chocolate-making workshop is sheer bliss. Wandering around the wine-making districts in Vevey and Lugano and spending a few hours in the vineyards is another unforgettable experience. Exploring the major cities and witnessing the cultural amalgamation forms the essence of Switzerland, and you need to see it to believe it.
Best time to visit: April – June, September - October
Currency: The Swiss franc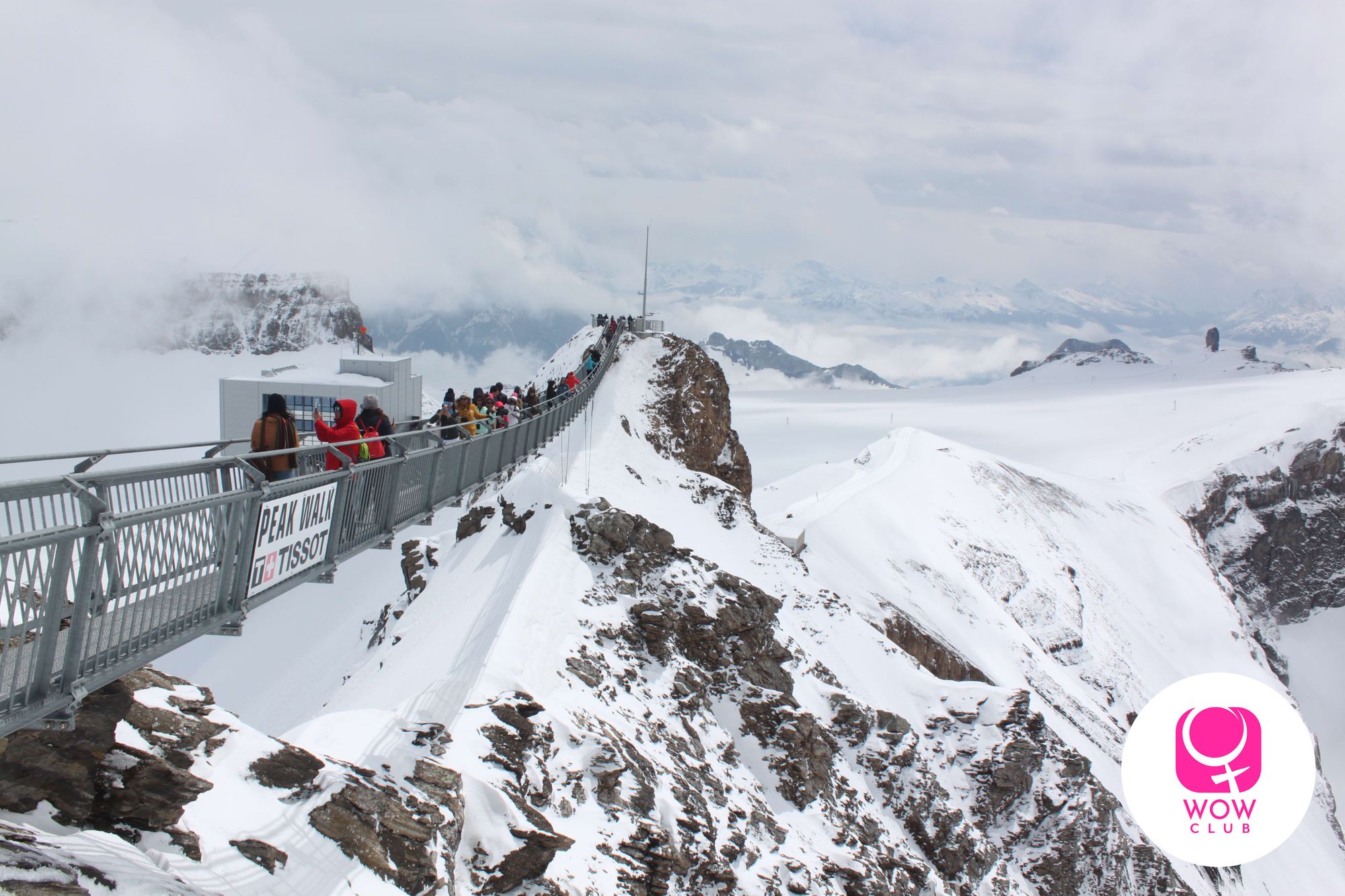 Must-Do
Take the Bernina Express and savour the scenic views.
Experience a chocolate making workshop.
Enjoy an audio-guided tour of Chillon Castle in Montreux.
Travel Tips
Buy a Swiss travel pass.
Taxi services in Switzerland are costly.
5. Austria
UL Safety Index - 85 out of 100
Dominated by the Alps, Austria is home to epic mountain ranges, stunning national parks, Alpine lakes and emerald-green meadows. As the country is one of the safest places for women to travel alone, you can do everything without worrying. Here, people can speak English, so you can ask for help if needed.
Start your day in Vienna and look around for old coffee shops, taverns and museums. A day trip to the Schonbrunn Palace and Museum Quarter should be on your bucket list. Also, make sure to check into Cafe Mozart and relish a piping hot cup of coffee with a piece of cake. Get an unparalleled experience at Salzburg, a vibrant city on the Salz River. In the village of Werfen near Salzburg stands the largest ice cave in the world. Have some extra time on hand so that you can explore attractions outside Salzburg.
Best time to visit: April – May, September - October
Currency: Euro
Must-Do
Watch a practice session at the Spanish Riding School in Vienna.
Explore the salt mines located just outside Salzburg.
Experience the 'Sound of Music' tour in Salzburg.
Travel Tips
Credit cards can be used almost everywhere.
Public transportation is wonderful, but renting a bicycle is a great way to tour a city.
6. New Zealand - One of the Best Solo Female Destinations
UL Safety Index – 83 out of 100
New Zealand or Middle Earth as featured in The Lord of the Rings Trilogy is a slice of paradise on Earth and one of the best solo female destinations. Sprinkled in the Pacific Ocean, it is an amazingly gorgeous island nation and one of the best places for women to travel alone. The majestic landscape draped in remarkable coastlines and geothermal treasures are New Zealand's pride and glory. The country has taken great initiatives to preserve the Maori culture and also allow visitors to immerse themselves in their rich heritage and culture
Composed of three islands with a diverse landscape, New Zealand has an undeniable charm. For an extraordinary experience, head to the Waitomo Glowworm Cave and get dazzled at the sight of countless sparkling glow worms illuminating the site. Make sure to satisfy your sweet tooth with Giapo ice cream when in Auckland. This shop serves one of the most irresistible treats in the world.
Best time to visit: December - February
Currency: New Zealand Dollar
Must-Do
Go for the thrill of the Jet Boat Ride in Queenstown.
Get to know about the Maori culture in Tamaki Village.
Wander around the magical land of Hobbiton,
Travel Tips
Familiarize yourself with the hiking trails if you are planning to hike.
Hitchhiking is not safe in New Zealand.
7. Portugal
UL Safety Index – 87 out of 100
Portugal is a country you will fall in love with easily. The Southern European nation has everything that can keep travellers happy for days. It is also one of the hottest solo female travel destinations. Lisbon, Porto, and Sintra  are some of the highlights. But nothing can beat the unique charm of the famed Algarve Region. The sun-kissed beaches and the turquoise waters are the biggest draws. Douro Valley also graces the bucket list of wine connoisseurs. It is one of the finest and the oldest wine regions on Planet Earth. Soaking in the history and architecture of Evora is something that you wouldn't want to miss. Do check out the local  Portugese "green" wine, cod fish and, of course, some port.
Best time to visit: March-May, September - October
Currency: Euro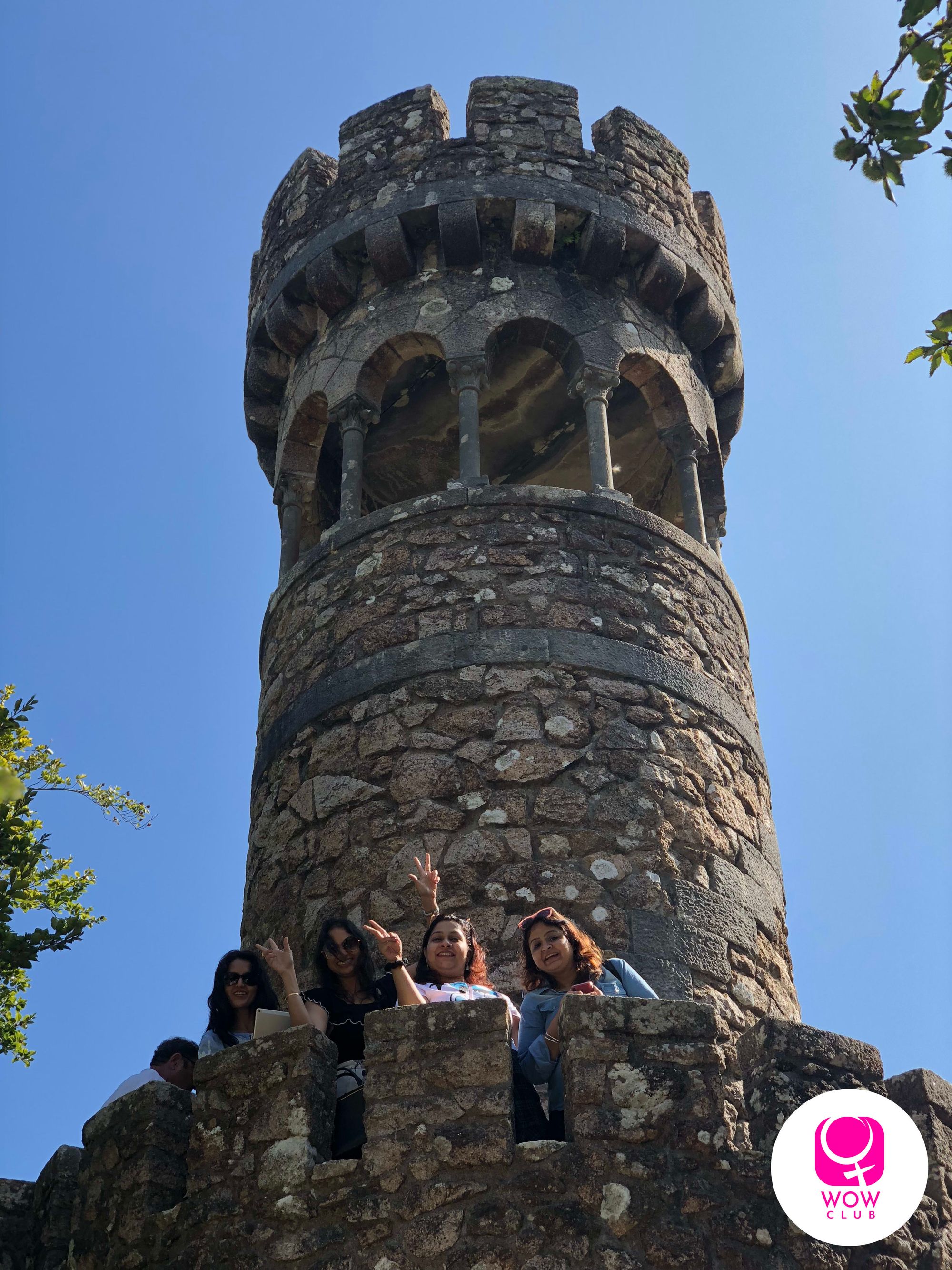 Must-Do
Visit the Lello Bookstore in Porto.
The Interior of the Stock Exchange in Porto is stunning.
Relish egg tarts at Lisbo.
Travel Tips
Keep extra copies of your passport.
Learn basic Portuguese phrases.
8. Malta - One of the best places for solo female travel
UL Safety Index – 78 out of 100
Sprinkled in the Mediterranean Ocean, the island country of Malta is gorgeous. It is composed of seven islands, out of which only three are inhabited. Malta is one of the smallest countries in Europe, and its history goes back to colonial times. Malta is also a very safe country and one of the best places for solo female travel.
The Maltese Islands flaunt exquisite diving spots. And diving in the water will let you discover sunken ships and marine creatures. One of the many highlights of Malta is the Mnajdra Temple Complex. Away from the tourist circuit, this religious site is one of the oldest in the world that originated around 3200 BC. Immerse yourself  in the captivating views of Malta from the Dwejra Watchtower. It was constructed in 1652, as an extension of Lascaris Towers.
Best time to visit: April - June
Currency: Euro
Must-Do
Try authentic Mediterranean cuisine in Medina.
Relive childhood memories at the Popeye Village.
Go for a guided tour to Fort St. Elmo, and enjoy Valletta.
Travel Tips
Opt for public buses if you want to travel cheaply.
Avoid swimming in secluded beaches.
9. Ladakh
UL Safety Index – 63 out of 100
Ladakh is a union territory tucked in the northern region of India. Blessed with abundant natural spectacles, this destination is extraordinarily stunning. The region is dotted with whitewashed houses and rewards travellers with endless sights and sounds. Yes, Ladakh is one of the best places for solo female travel.
This region also flaunts amazing photogenic spots that treat the eyes. The most astonishing experience is, of course, exploring the Zanskar Valley and soaking in its arid beauty. But spotting a Snow Leopard (you will be considered extremely lucky if you can spot one), Bactrian Camel rides or trying the yak cheese are some of the extraordinary experiences in Ladakh. And don't forget Pangong Lake for camping under the stars!
Best time to visit: May - August and September
Currency: Indian Rupee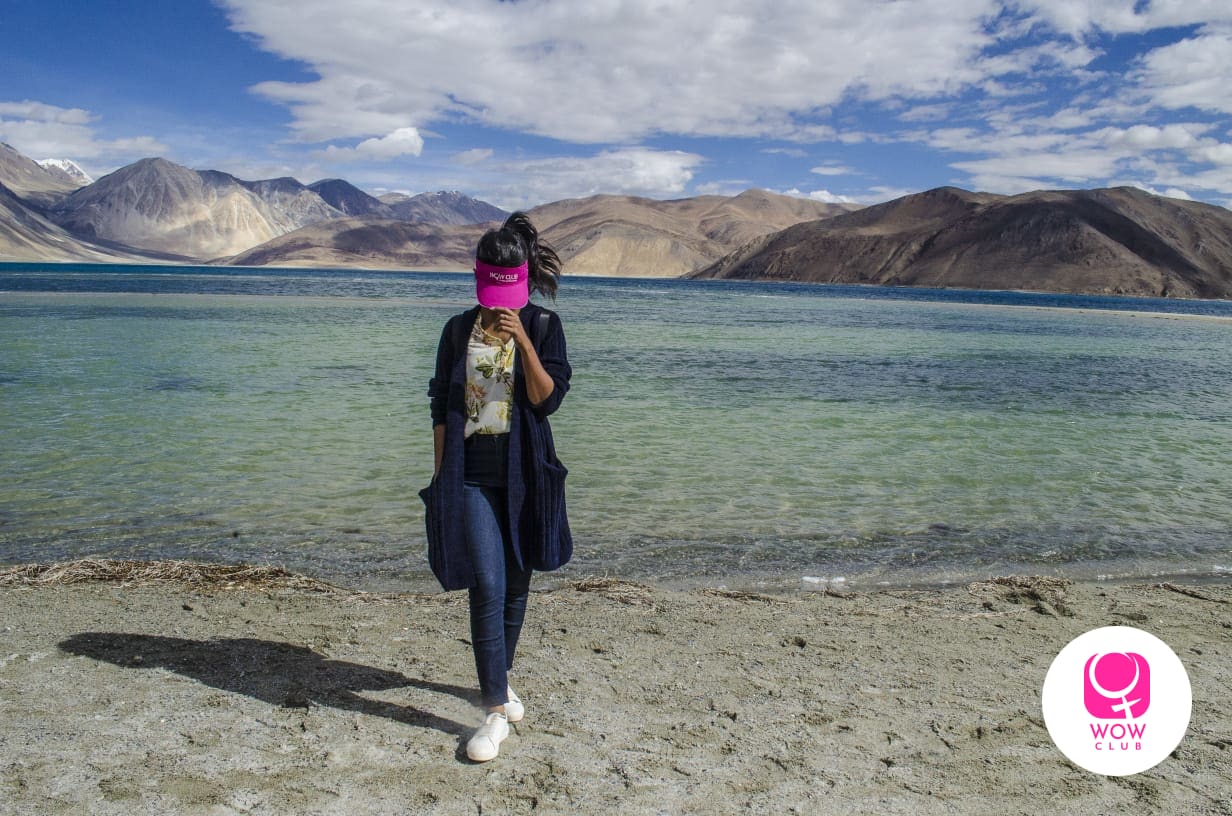 Must-Do
Walk and shop around the Old Town of Leh and indulge in handicrafts, paintings and dried apricot.
Drive to Nubra Valley via Khardungla Pass, the world's highest motorable road.
Enjoy a local traditional meal with a Ladahki family.
Travel Tips
It's important to acclimatize and keep hydrated.
Bear in mind that BSNL and Airtell are the only connections that work here, but not in Pangong.
10. Bhutan - One of the Best Places for Women to Travel Alone
UL Safety Index – 54 out of 100
Enveloped with natural wonders, Bhutan is a landlocked nation tucked in the Eastern Himalayas. "The Land of the Thunder Dragon: is an amalgamation of untouched nature, traditional Buddhist culture and ancient monasteries. Tourists travelling from India, Bangladesh and the Maldives require either a passport or a voter's ID to enter and explore this gorgeous nation. Also, Bhutan is one of the best places for women to travel alone.
With snow-capped mountains and lush green forests, the happiest country never fails to astonish visitors. The hottest attraction is the Tiger Monastery, perched on a cliff, 3000 feet above sea level. For the heritage buffs, the Kila Nunnery in Paro is a must-visit. Enjoy relaxing moments with a hot stone bath that will rejuvenate your body after a long tiring day. This is a speciality of Bhutan, offered in luxury hotels and farmhouses.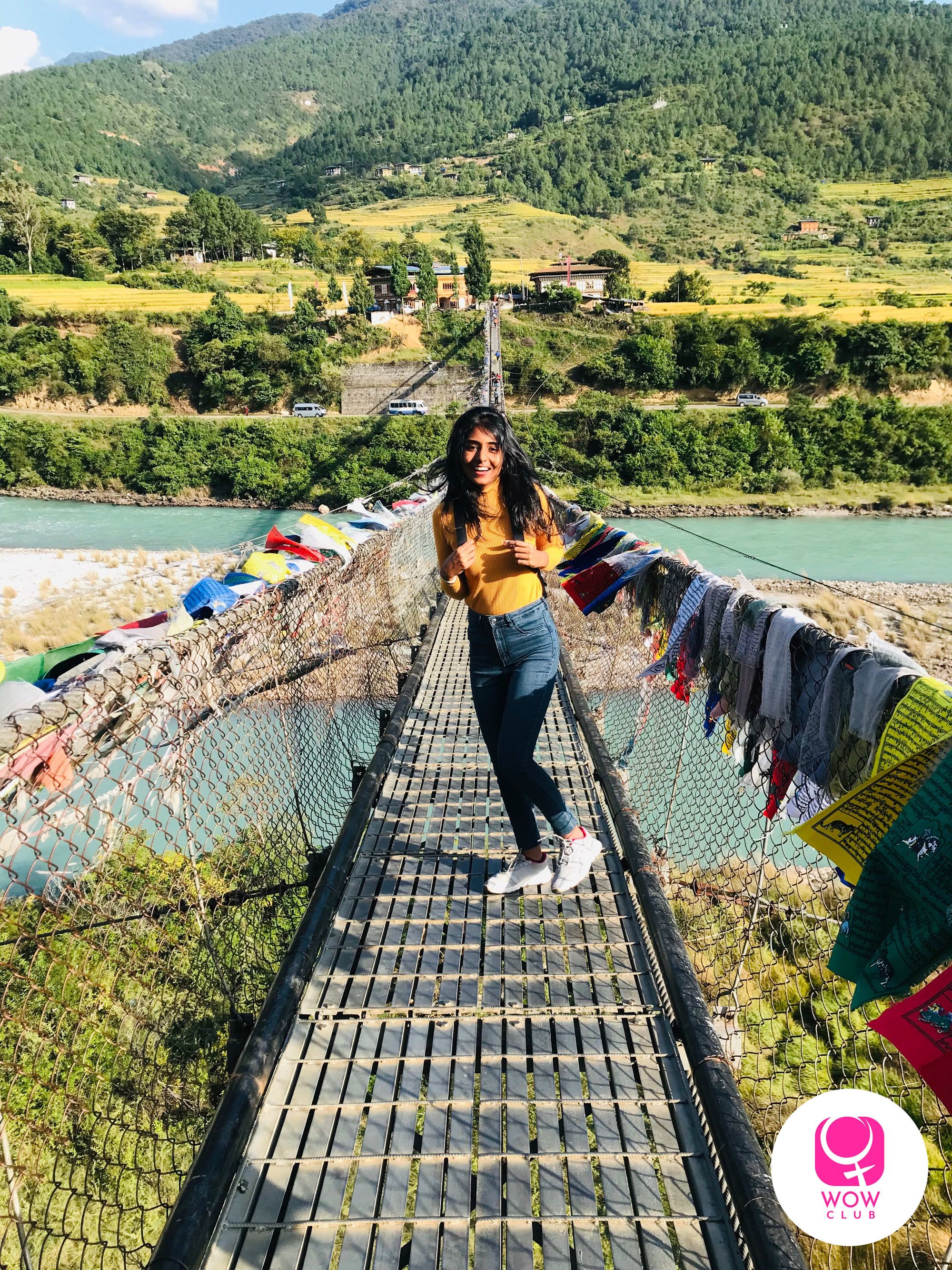 Best time to visit: March-October
Currency: Bhutanese Ngultrum
Must-Do
See Punakha DZong. ·
Have a photo opportunity at Dochula Pass.
Swing by the Suspension Bridge in Thimpu.
Travel Tips
Carry some small notes for buying souvenirs, temple offerings and tips. Indian rupees are widely accepted.
In Bhutan, there is a lot of walking, so it's best to take along very comfortable shoes.
Which of these countries are you planning to travel solo? Let us know in the comments.