Yosemite Valley is one of the very few valleys that is sure to steal your heart be it summer, spring or winter. As you stand in the middle of the valley, tall granite walls rise several hundred feet above you. I must say that this valley doesn't just leave you awed, but might teach you humility, leave you introspecting and steal your heart slyly. The best way to experience the valley is to camp – go by yourself or gather your gang.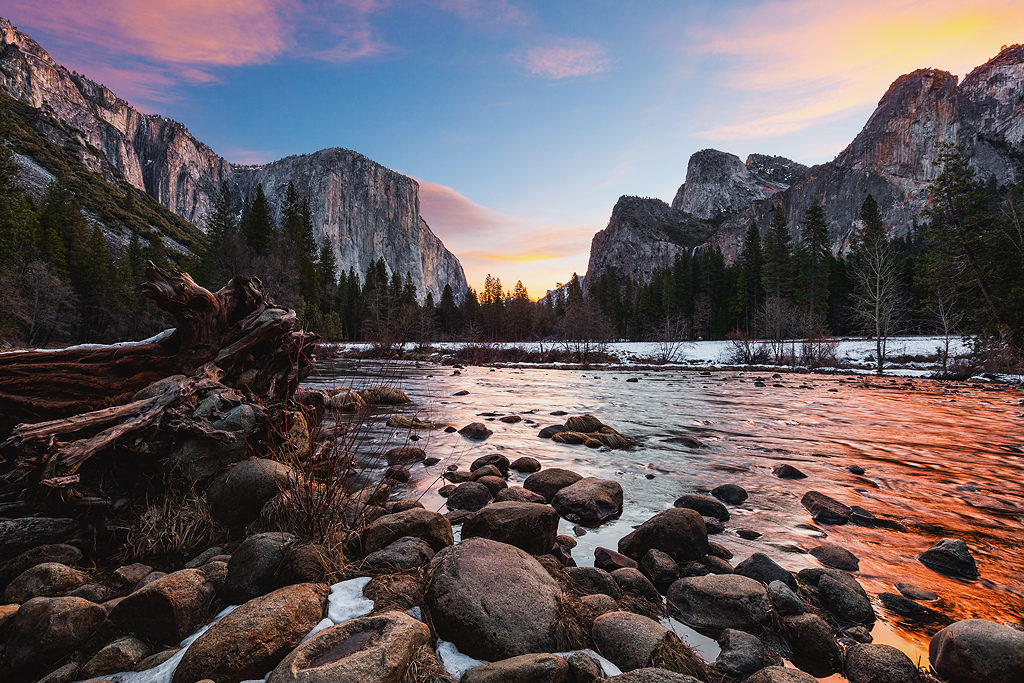 Yosemite Valley
One of the best ways to reach the valleys is to drive down and be welcomed by the first streaks of sunlight kiss the granite walls. Take rest, recharge and head out on a hike. It could be the beautiful trail that leads to the Upper Yosemite Falls or find yourself on the way to Mirror lake. Either ways, get lost in the valleys to find you – changed!
Join the newsletter to receive the latest updates in your inbox.