Bali is one of the travel destinations that you simply have to experience at least once in your life. Bali is an island full of love, life and everything in between. Even for people who have been visiting for years, over many different trips, Bali continuously surprises them with new activities being introduced, new restaurants splashing into the foodie scene, hidden gems being discovered and beach-side clubs popping up around the island.
Contents
Activities in Bali
You can choose to Trek the Mount Batur to view the captivating sunrise. The catch is that you will have to leave early morning say around 2-3 AM.
Cost Per Person: USD 54 Approx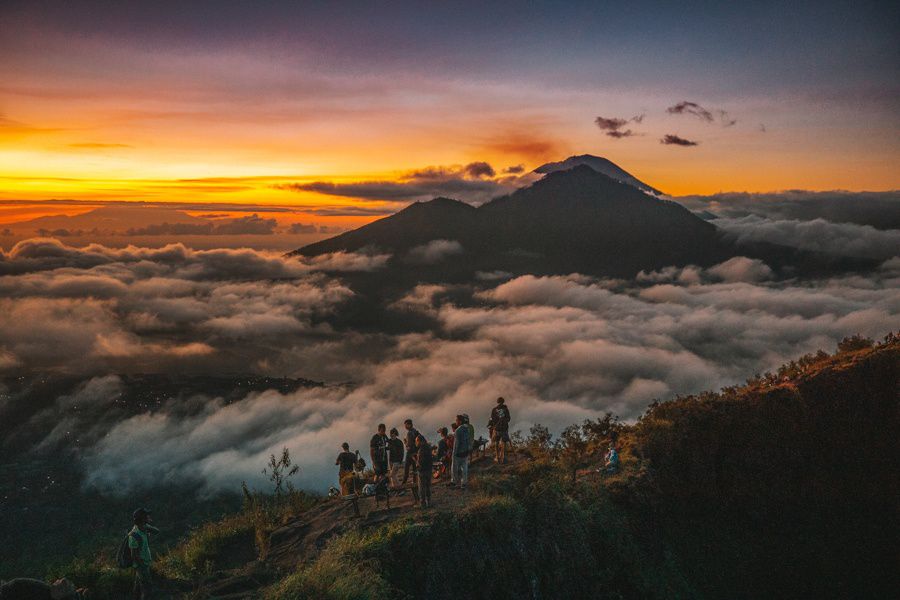 Another attraction in Bali is the White Water Rafting on the Ayung River. The beautiful lavish green scenery will please your eyes during the calming time on the route. The difficulty level is low, however, you might have to take atleast 300- 400 steps to reach the rafting point and the same number of steps while coming up. Of course you can take your own time to do so.
Cost Per Person: USD 18 Approx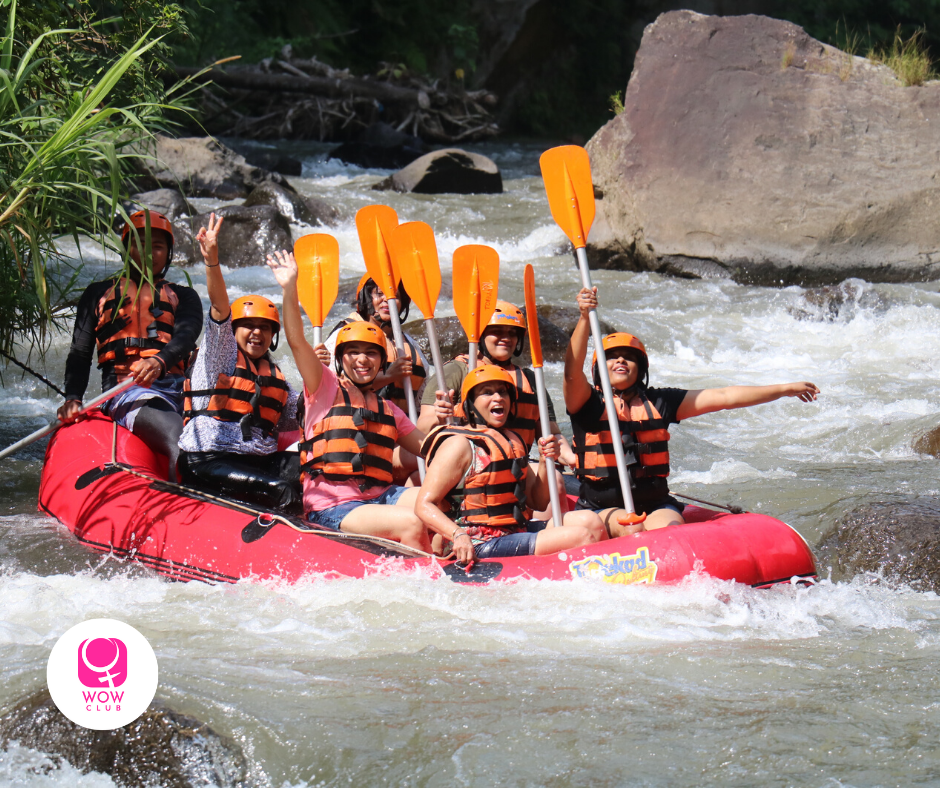 You might have seen it on social media or even on this blog: The Bali Swing. In other words, the coolest swing on Bali! You swing high above a cliff, the trees and a river and you have a spectacular view. Bali Swings takes safety seriously so you are always strapped in and the very friendly helpful staff give you clear instructions throughout. This should not be skipped when you visit Bali!
Cost Per Person: USD 8 Approx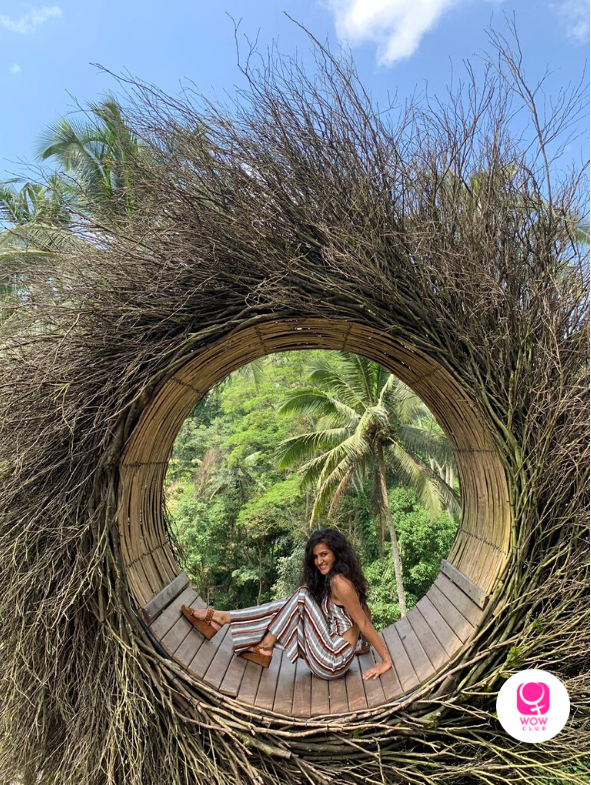 Quad Biking: Get dusty & muddy as you drive yourself through 5 different types of authentic Balinese terrain! Enjoy the quad bike adventure through rice fields, plantations, crossing the jungle, mud tracks, and traditional villages.
Cost Per Person: USD 54 to USD 100 depending on the duration.
Island Hopping in or near Bali
Penida Island
The newest hub in Bali is the Penida Island. The beautiful beaches, views and the shades of blue do every bit of justice to the hype the Island has. One of the highlight on Penida is the Crystal Bay, which is one of the most picturesque places in Nusa Penida that you can't afford to miss on this Island. The waters of Crystal Bay are clear enough to experience snorkelling at its best & watch the beautiful marine life. Another picturesque spot is the Kelingking beach and Billabong Beach. It is one of the best beaches that you will find in the whole of island. The beach offers stunning views of the cliff stones. Not to forget the Broken beach, this place has the most beautiful setting as it is set between black volcanic rocks. Apart from the natural setting, the green hued waters of the lagoon here will leave you spellbound. Apart from that, it is the most instagrammed spot on the island. You can travel on the Island through car or even a scooty if you are in a smaller group, however, the roads are not that great as this Island is still new to tourism. You may want to carry some snacks with you as the food on the Penida Island is quite basic but you can definitely find quaint eateries throughout the Island.
How far and how to get there: 53 km away via Sanur or Padang Bai by boat
Things to do: take a day tour, scuba, swim with manta rays, snorkel Crystal Bay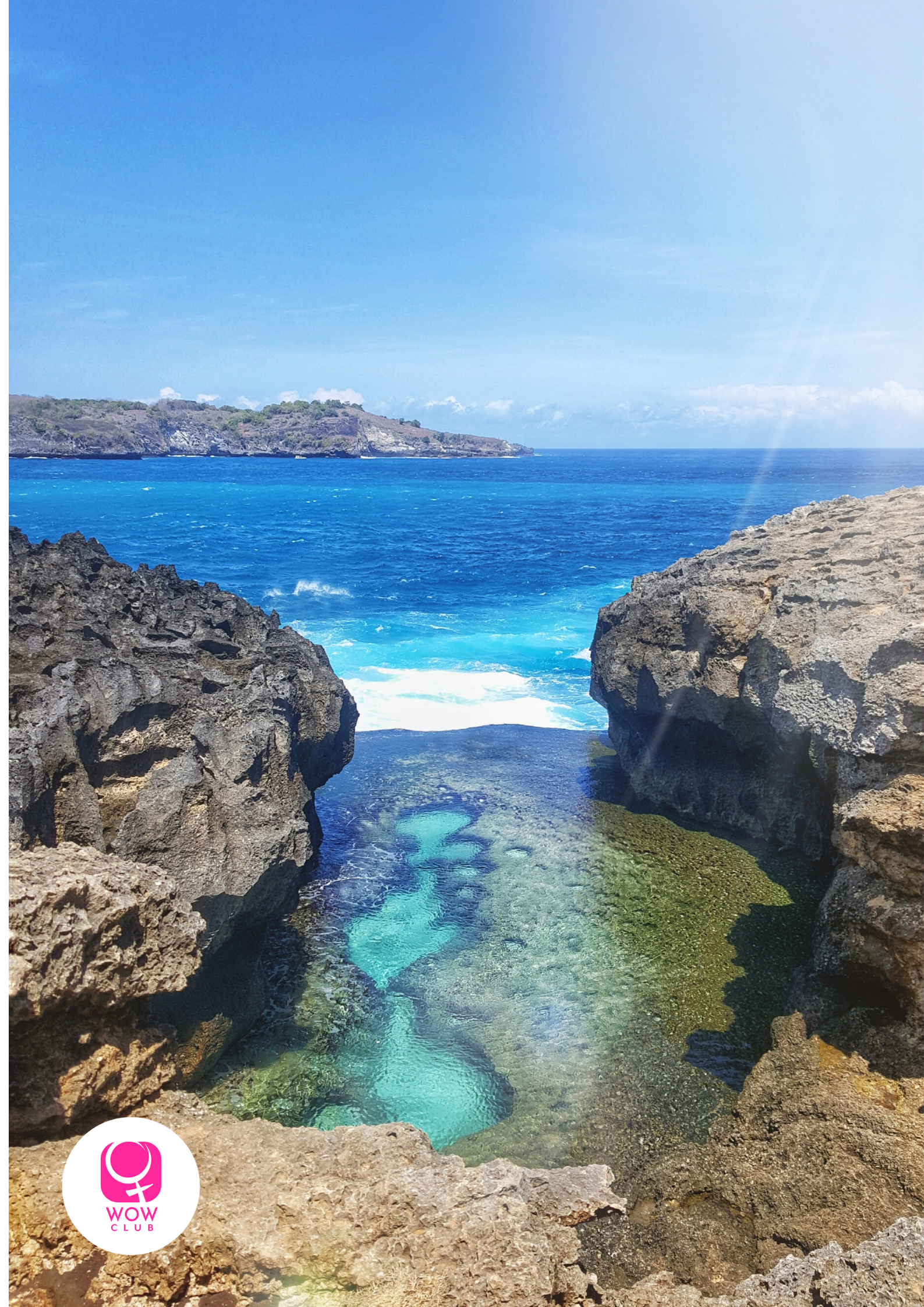 2. Lombok Island
Pristine white sand beaches, traditional culture and a majestic jungle clad volcano tower over this untouched landscape. Lombok is only a 30 minute flight from Bali but a world away. You will find world-class surf breaks, jungle treks and buzzy cafes in Kuta Lombok. Senggigi is a hotspot for families, with resorts and villas located amongst lush landscapes of coconut trees and hidden coves. Head North to the waterfalls of Mount Rinjani and sensational views.
How far and how to get there: 212 km away via Padang Bai by boat or via Lembar by road
Things to do: waterfalls, hiking, surf and scuba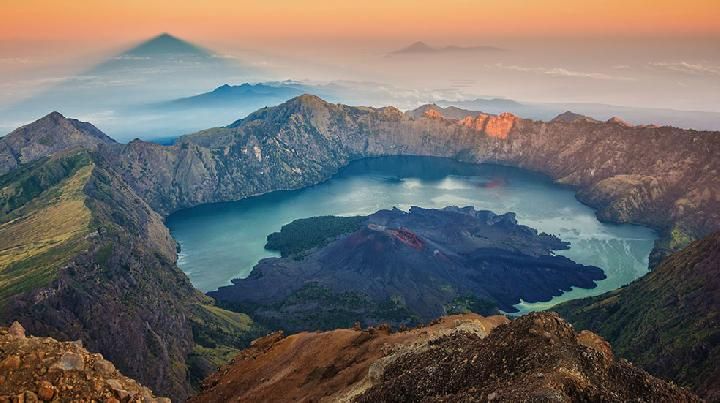 3. The Gili Islands
The Gili's' just off the coast of Lombok are on everybody's bucket list. From party people to couples looking for serenity, this archipelago of tiny islands is where you will find all night full-moon parties, vivid marine life, turquoise ocean, boutique hotels and breathtaking sunsets. No cars or motorbikes are allowed so you can slow right down to a languid island pace. Gili Trawangan or 'Gili T' is popular with partiers worldwide, while on Gili Air beaches are endless and the vibe is quieter. Gili Meno is the most traditional of the three fringed by coral reefs and dotted with rustic villages. Gili Gede is part of the 'secret Gili's' an undiscovered paradise and a great launching pad for nearby surf breaks and reef dives.
How far and how to get there: 104 km via Padang Bai by boat then via Menjangan Island
Things to do: Gili T brings the party vibes and yoga, scuba diving, surfing. Gili Air and Meno are all about lazing, snorkelling and romantic walks on perfect beaches.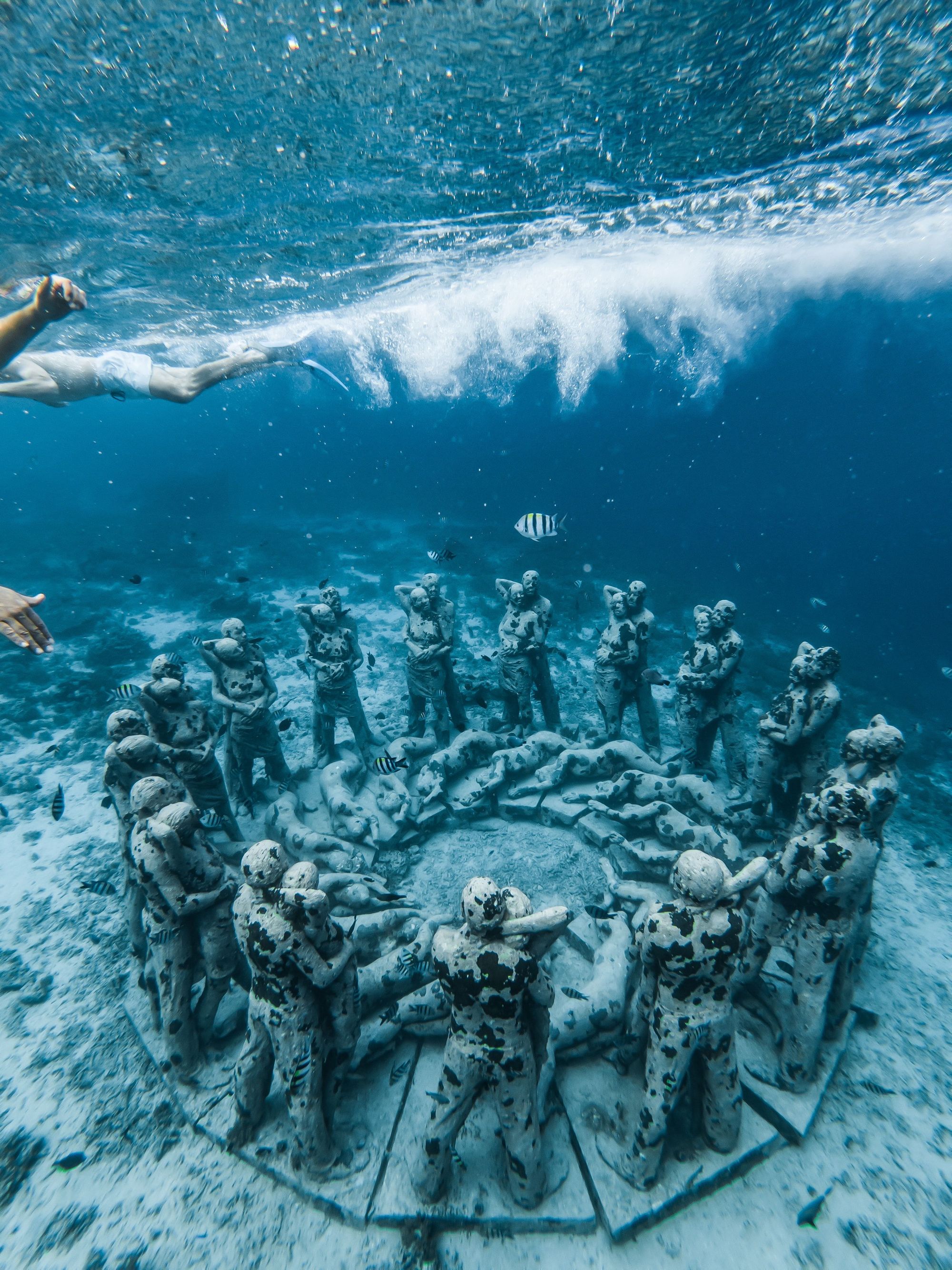 4. Nusa Lembongan & Nusa Ceningan
Bali's smaller but increasingly popular cousins will welcome you with their relaxed village vibes. These idyllic islands have a range of boutique accommodation, surf shacks, restaurants and cafés. A perfect retreat for surfers, with sensational sunsets and surf breaks. Another drawcard is the range of watersports on offer and the 12 meter cliff jump Blue Lagoon. Your days will be filled paddle boarding, surfing, snorkeling with mantas, cliff jumping and scuba diving.
How far and how to get there: 55 km via Sanur or Benoa Harbour. A fast boat will take 30 minutes the slower local boat option 90 minutes. To get to Nusa Ceningan just cross the bridge from Nusa Lembongan.
Things to do: Paddle boarding, surfing, snorkelling with mantas, cliff jumping, diving, seaweed farming and enjoying village life.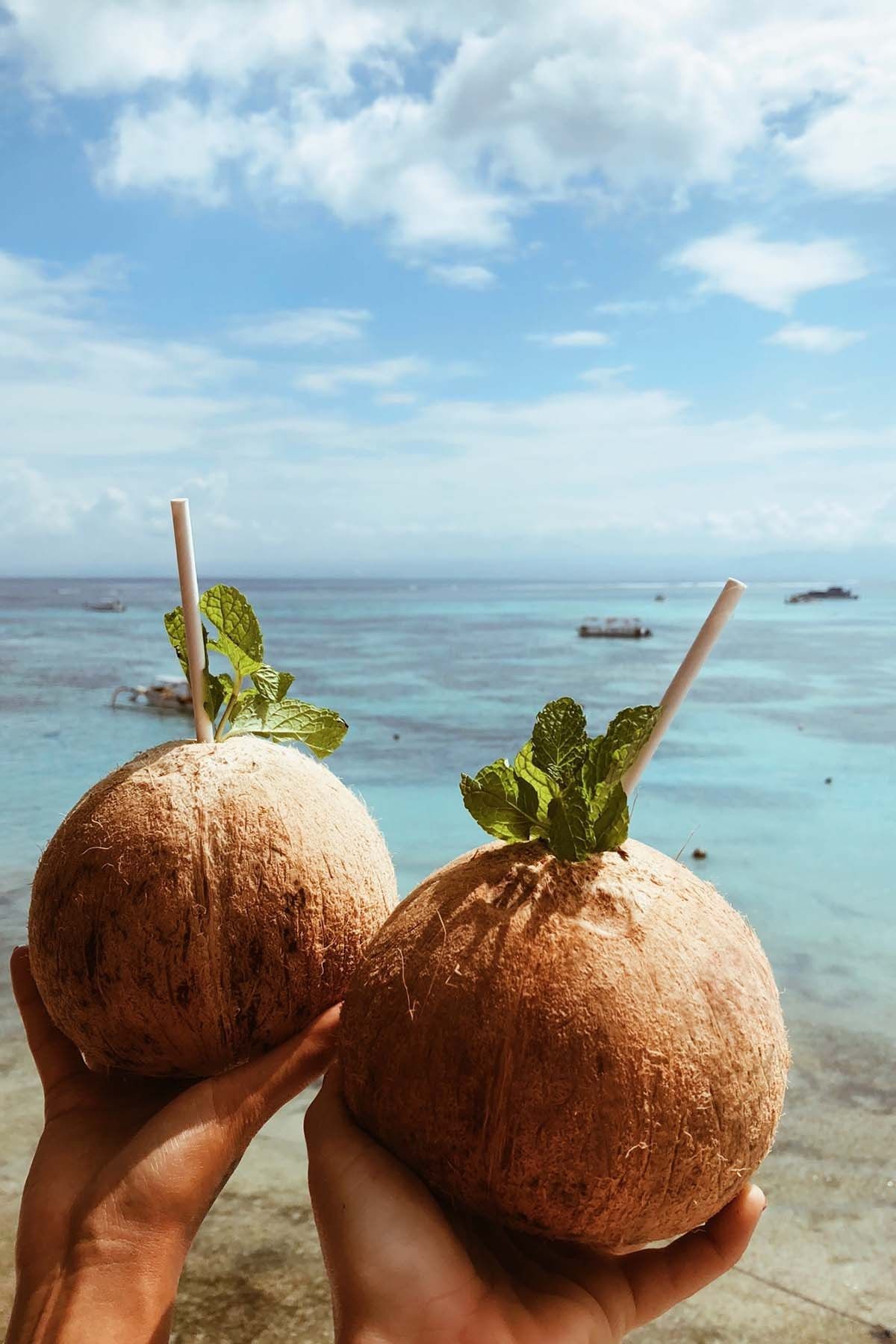 5. Komodo Island
It's home to a rich marine environment and the enormous Komodo Dragons, the world's largest lizard! They can be found in Komodo National Park. These dragons are the main highlight of this island they are about 3M long and weighing over 70kg, they are massive with flat heads and thick long tails.  
How far and how to get there: Catch a morning flight to Labuan Bajo Airport and from Labuan Bajo it's by boat, the boat ride usually takes around 2 hours.
Things to do: Visit Pink Beach, Diving & Snorkeling in the Komodo marine reserve & ofcourse witnessing Komodo Dragons.
WOW Pro Tip : Although they are majestic to see but visitors are advised to keep their distance and exercise caution. Be extra careful when in proximity to these dangerous lizards and always accompany a guide and follow all their instructions.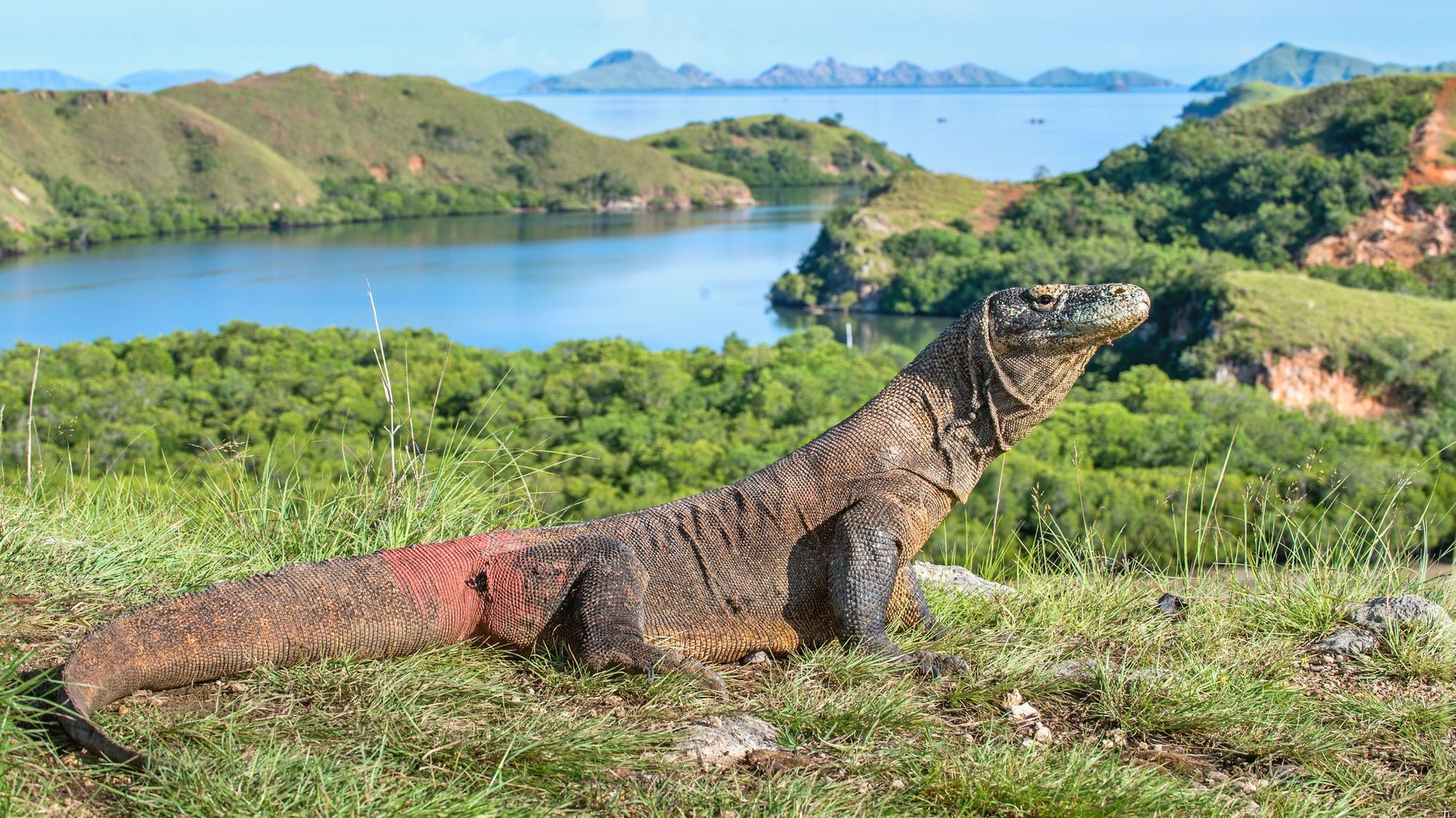 Best Time to Visit
Bali can be visited at any time of the year, although the best time to visit the island is from March to October. At this time, the weather is dry and it is easy to explore the island. However, you can experience good beach weather at any time of the year.

Visa for Indians is on arrival in Bali and completely hassle-free. Carry a copy of your stay along with your return tickets, just in case.
For details on pre-planned WOW trip please visit our website and book the upcoming trip to Bali here.
Join the newsletter to receive the latest updates in your inbox.