Bali is no doubt a favourite destination for women because of it's exotic beaches, serene temples, thrilling nightlife, popular Ubud, white water adventure, calming sunset points and many more things!
It is a paradise which fits into everyone's interest be it scrumptious sea food, nightlife, trekking, surfing, cycling, river rafting, meditation, yoga, being spiritually active or relaxing at the most wonderful beaches in the world. It is basically a treat for everyone!
Contents
Bali - Few Tips for a great destination for solo female travel
Bali has become an absolute go to place for women around the world after reading or watching 'Eat Pray Love' written by Elizabeth Gilbert. It is a safe environment for Bali solo travel for women. However some things are to be kept in mind like :
Book a hotel in the city area from where cafes, market, local shops are accessible and not in an isolated location where no help can be found. Hotels in Kuta, Legian & Seminyak are really nice areas to stay in as many restaurants are present serving all kinds of cuisines, local shops are around for all your needs and beaches! Ubud is a great choice having lush green rice terraces and scenic views.  
The more research you do about the places you'll be visiting the better idea you have about the good and bad things of that area.
Don't wear big jewelry which gains attention and wear your bag across your body which decreases the chances of the bag being snatched.
Traffic can sometimes be heavy and chaotic thereby eat into our holiday time hence better to be in centre of action like Kuta for example.
Best time to travel
Bali is climatically comfortable all around the year, although best time to visit is between March-October when the weather is dry & not humid and the days are sunny. Flights are more expensive during this period so we suggest you book flights and hotels in advance. Avoid going in the months of November-February as it's the rainy season, you might be getting cheaper rates but that's of no use as rains will limit your movement.    
Places to be covered
Bali can be covered in one week where one can spend days in Denpasar, Ubud, Kuta three of the most happening places in Bali. Let's have a look at the places according to different interests.
Love for Beaches & Islands - Nusa Penida Island cannot be missed while traveling to Bali. It's like a blue paradise. This excursion includes 3 attractions mainly Angel's Billabong, Broken Beach & Kelingking Point. One full day should be dedicated to it plus you can do scuba diving, snorkeling and many other exciting water sports so don't forget to carry an extra pair of clothes. It's better to not go to Nusa Penida as a group excursion as that way you'll only see things in a hurry and won't be able to enjoy the serenity of the place. Also you can visit the soul warming beaches like Legian beach and Pandawa beach in Kuta.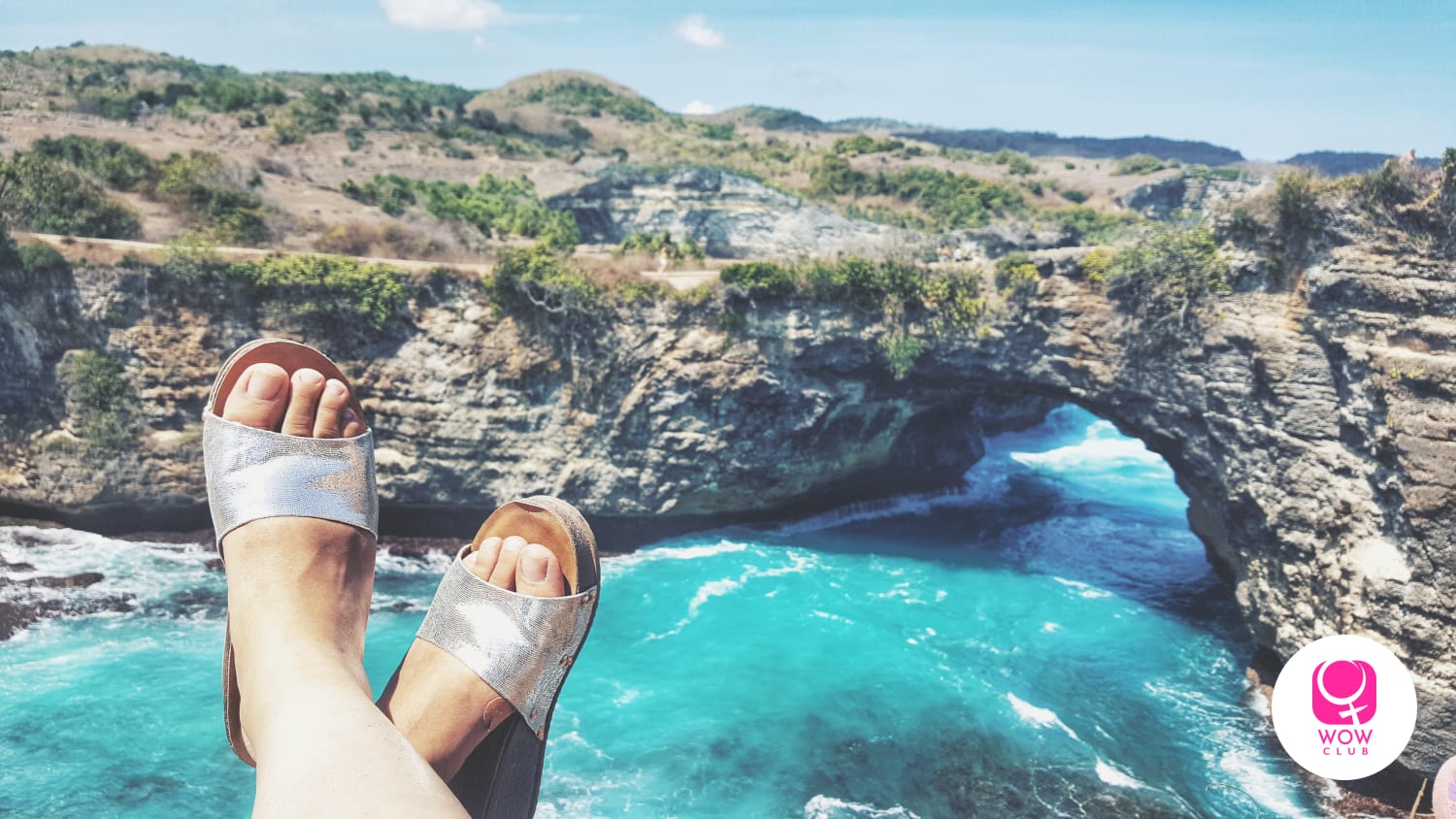 Nightlife - Bali is filled with rows of bars, pubs and nightclubs. Legian and Seminyak are like the epicenter of nightlife in Bali. If you like witnessing sunsets then do visit Ayana Rock Bar cause it's the best spot in Bali to enjoy a mesmerizing sunset where the sun slowly and beautifully dips into the Indian Ocean.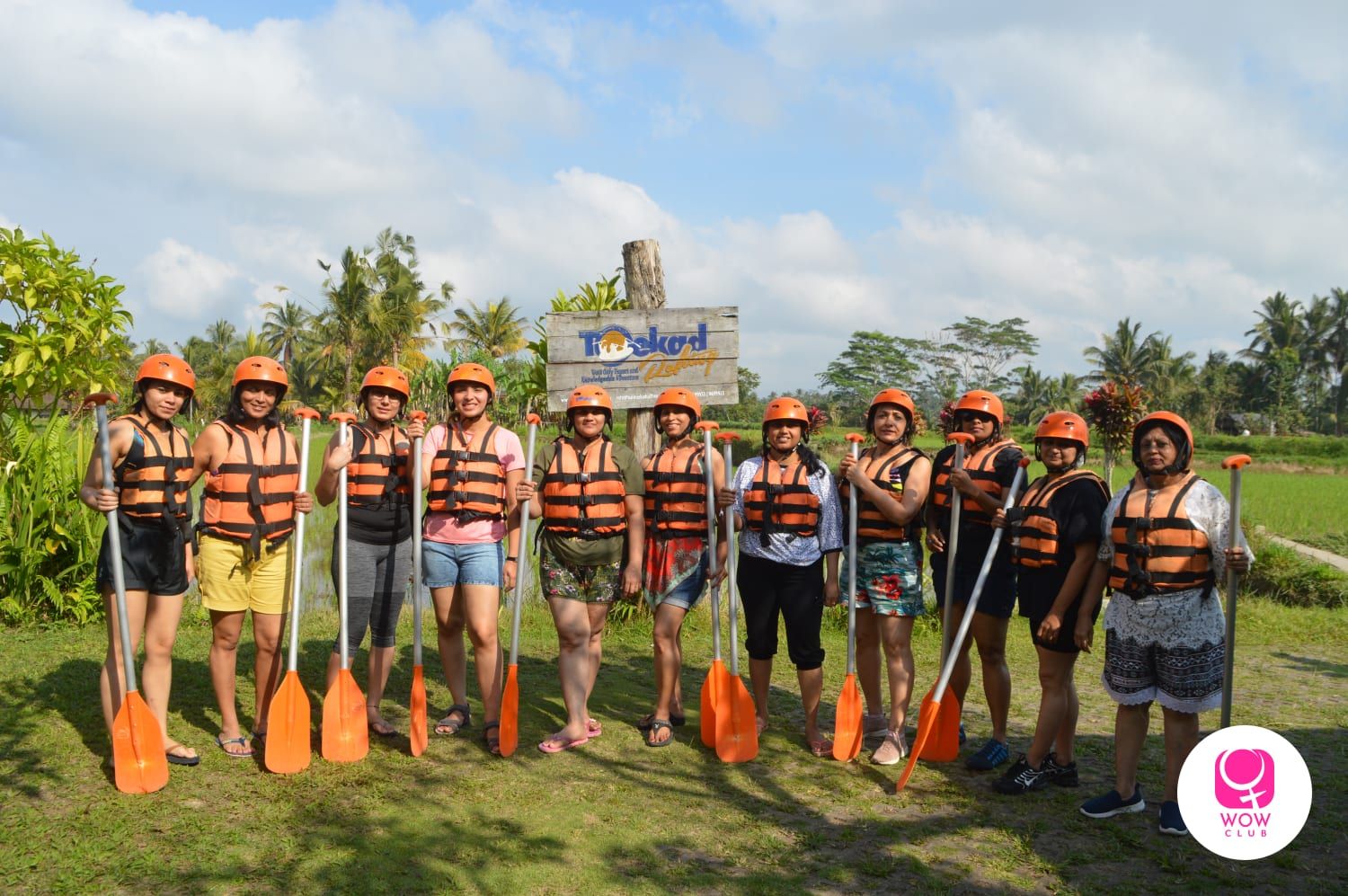 Adrenaline Rush -  One can opt for Trekking on Mount Batur overlooking Lake Batur is itself an experience and the entire trek takes 5 hours approximately it's advisable to start for this trek early in the morning to catch the sunrise. In Ubud, you can do the thrilling River rafting on Ayung River and Cycling amidst the villages. Don't miss out on trying the magical Bali Swing where you can be in the air above the rice terraces and not to worry as all the safety precautions are taken care of by the staff. Bali is one of the top surfing destinations in the world which attracts millions of surfers every year to it's turquoise water with plethora of surf schools too!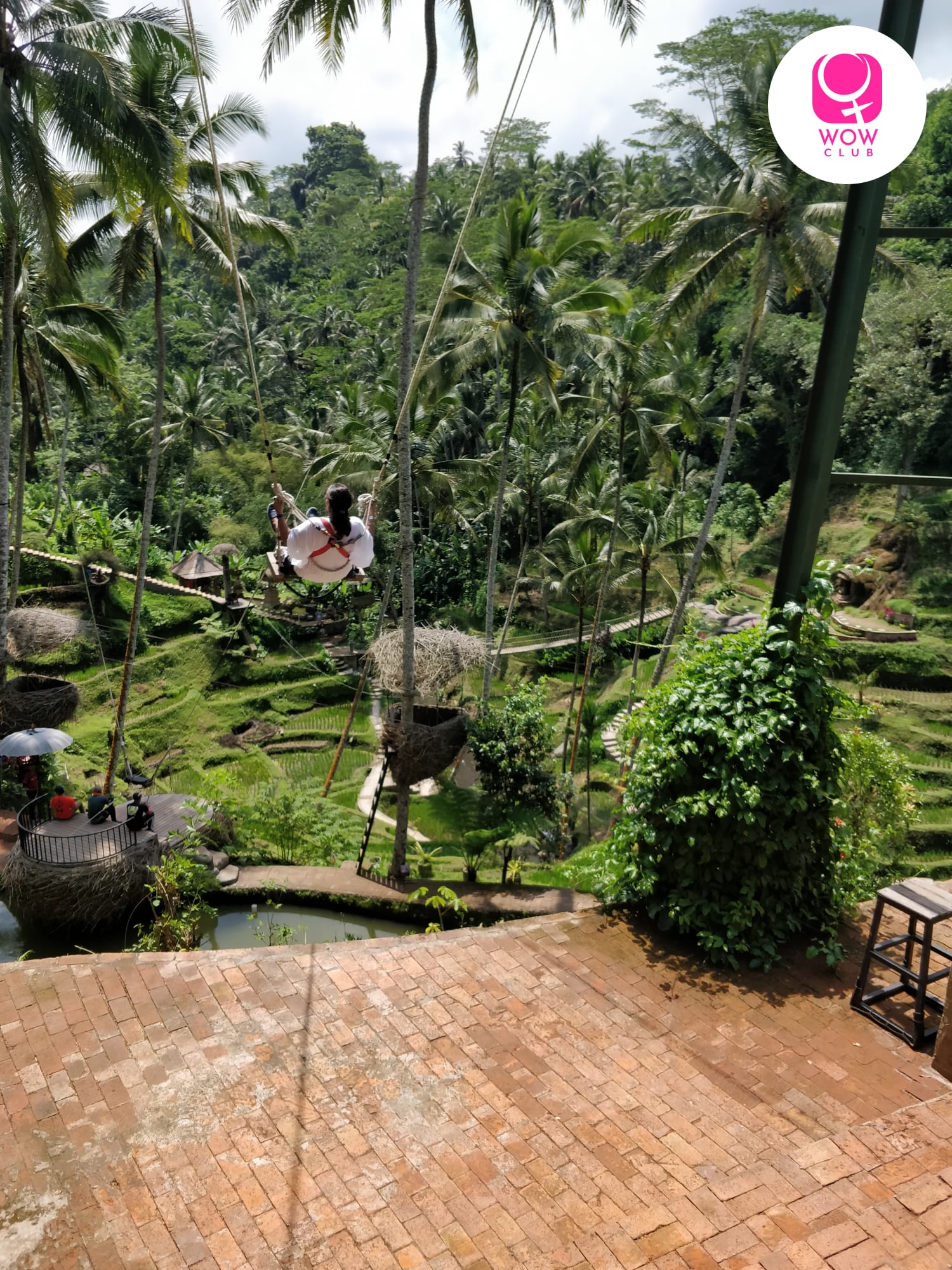 Cultural Aspect - Meditation is an integral part of the Balinese culture. The Balinese Hindu culture is extremely devotional and ritualistic which is taught to children from an early age to attend ceremonies at temples. You can visit the Bali Silent Retreat if you want to deepen your meditation and experience peace, quietness and serenity for a few days or a week of meditation in Bali. Enjoy Biking through the villages of Ubud as it's a great idea to experience their vibrant life, lush green paddy fields and the backroads of these beautiful villages.
Coffee/Tea Lovers - If you are in Bali and you love coffee or tea then you have absolutely landed on the right Island. They have various flavors of tea and coffee and each one of them has a unique taste. Although Luwak is the most famous coffee there but Balinese also cultivate Arabica and Robusta coffee beans.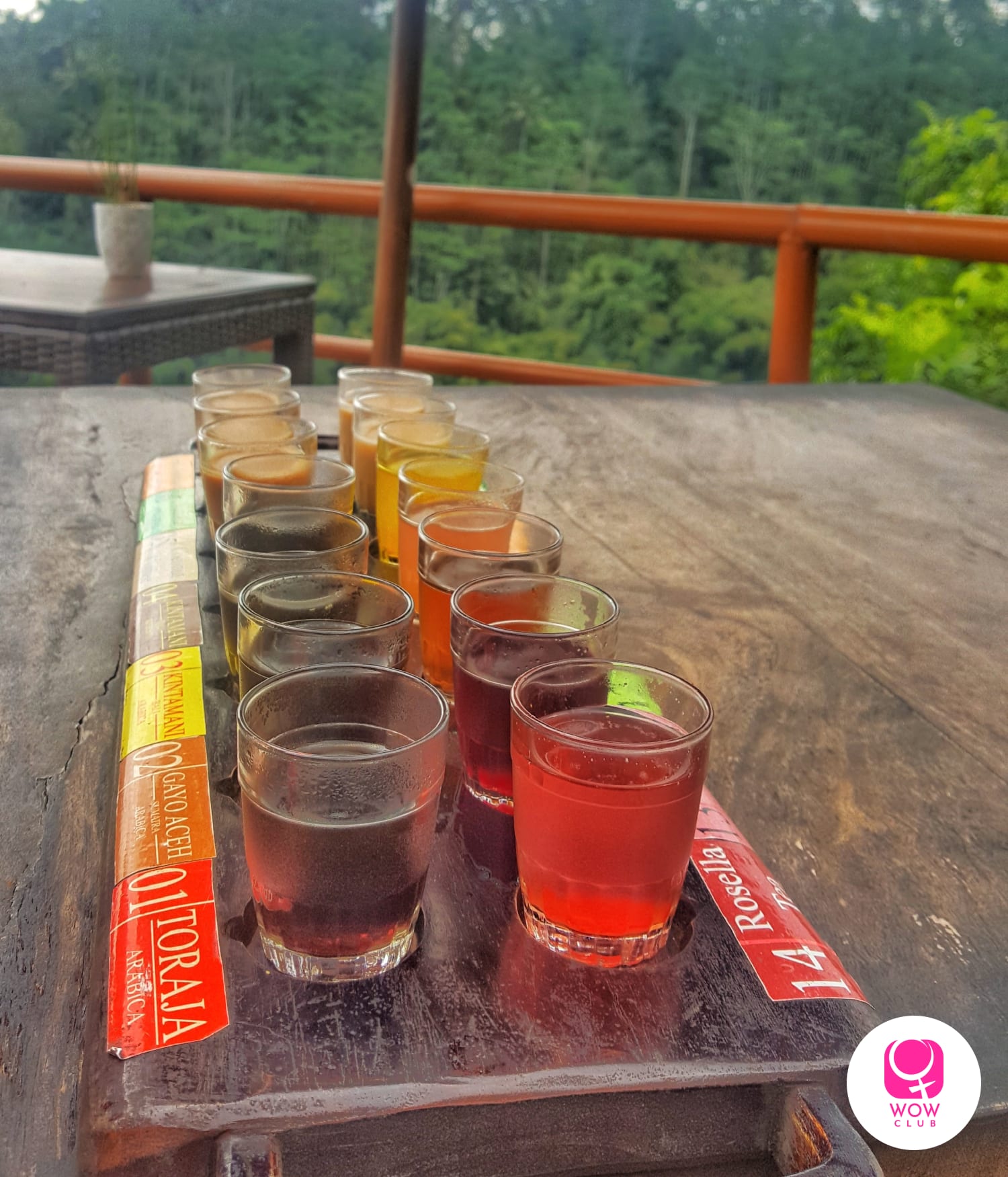 Temple Hopping in Bali
Temples in Bali aren't just ordinary temples they've got spellbinding locations and mesmerizing views around them. The amazing architecture gives you an insight of the Balinese culture. The entry fee is minimal but don't forget to wear clothes covering below knees. Better not to miss the temples on your visit to Bali like Tanah Lot temple, Uluwatu temple where Kecak Dance is a must watch and it begins at 6 pm, Ulun Danu Beratan Temple also known as the floating temple, Tirta Empul, Sacred Monkey Forest Sanctuary and many more beautiful temples to have a look at.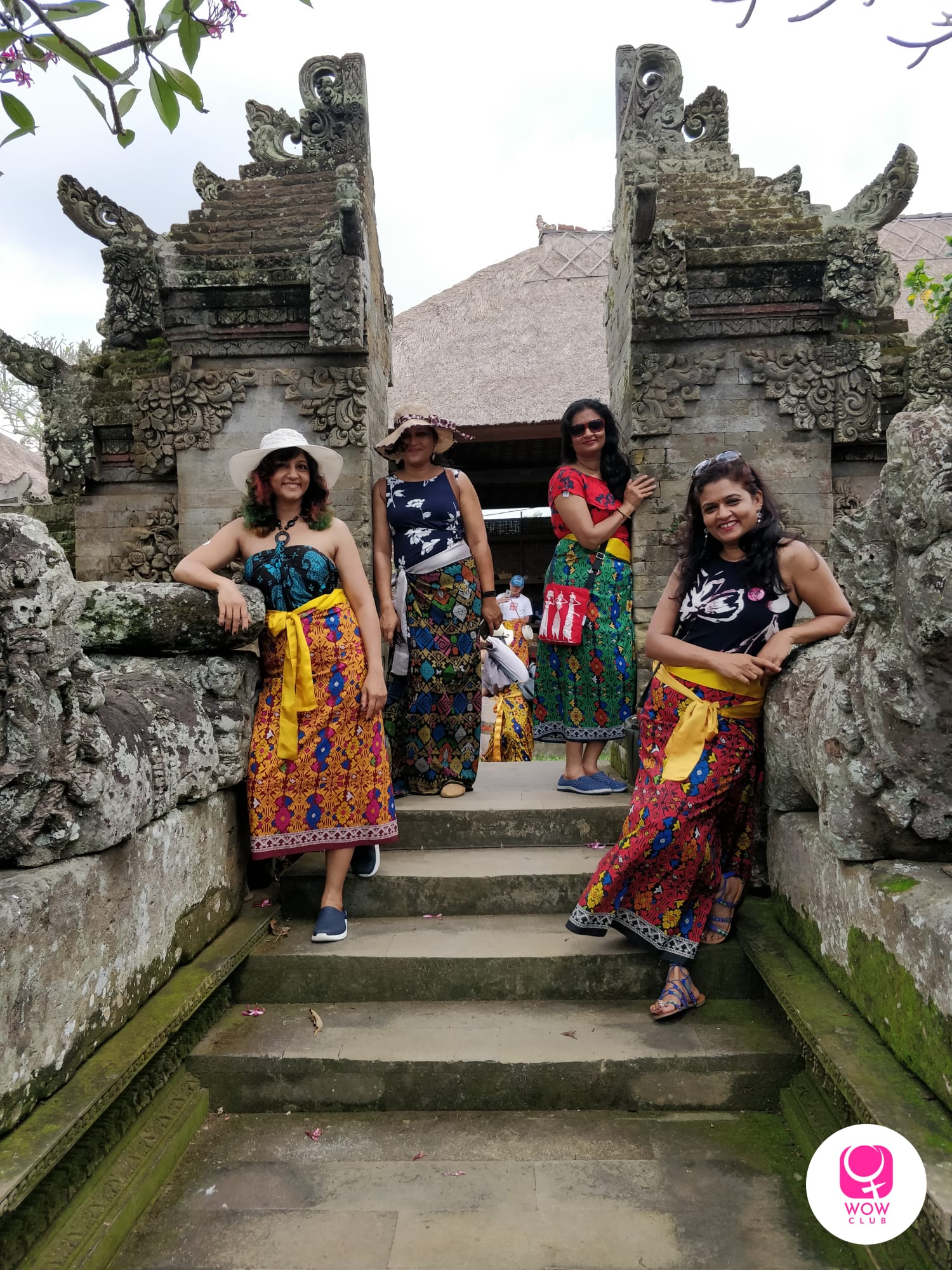 Food Factor
Food in Bali isn't a problem, whether you are a vegan, vegetarian or non-vegetarian, you won't go hungry for even one minute as there are numerous cafes around every corner in Bali and Coffee lovers kindly pay attention as Kintamani region in the North eastern part of Bali is the prime cultivator of coffee. Tap water isn't drinkable in Bali better to buy packed water bottles. Bali is the holy grail for delicious and nutritious plant-based meals. From smoothie bowls to gourmet salads, to vegan pizza to coconut ice cream to huge coconut with sweet water in it- Bali is home to a diverse range of incredible vegan options.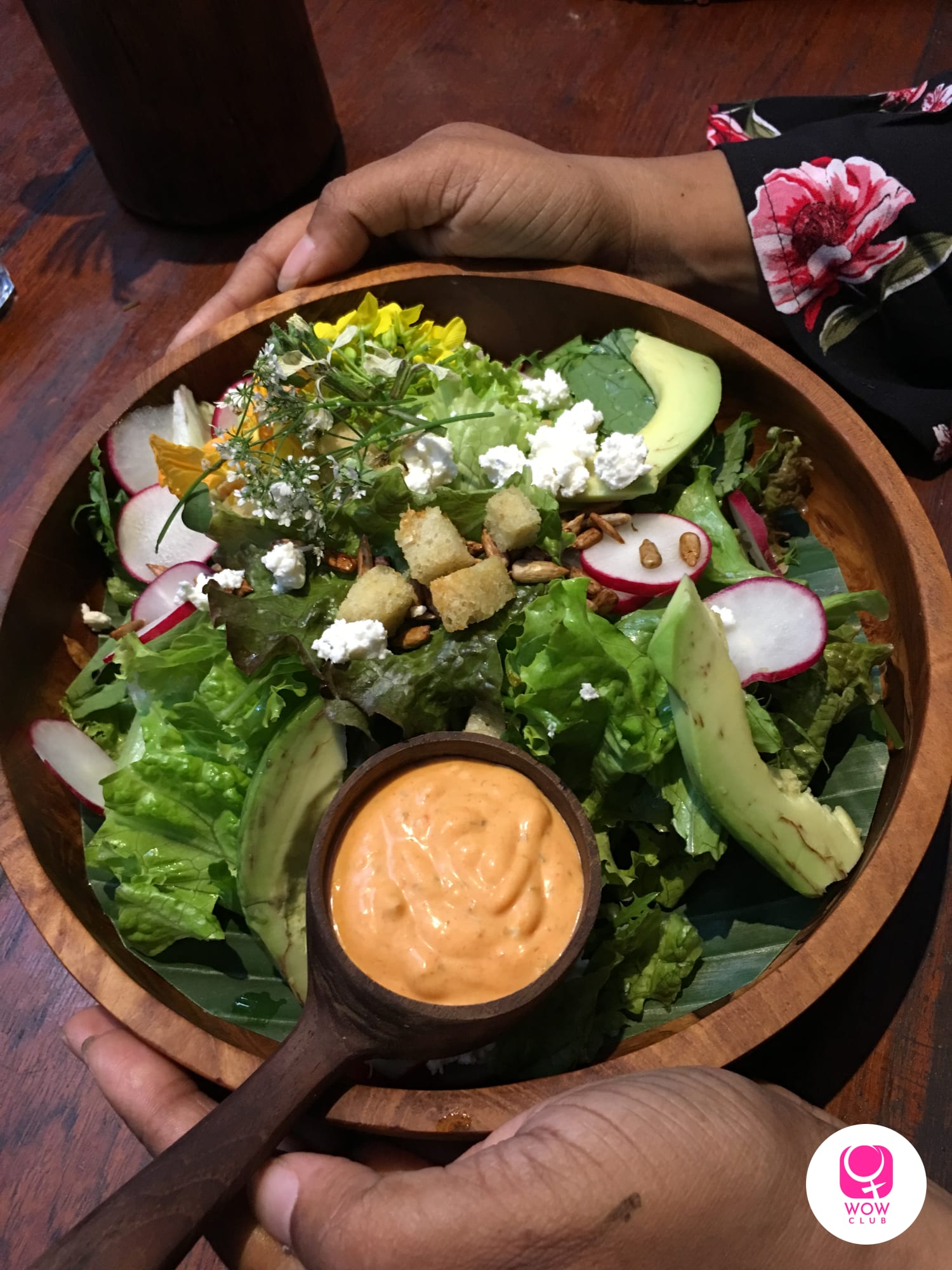 A. Restaurants in Bali known for local cuisine -
1.Warong Legong
Location: Gianyar
Type of Cuisine: International, Asian and Indonesian.
Remarks: Vegetarian Friendly, Vegan Options and Gluten Free Options.
2. Hujan Locale Restaurant
Location: Ubud
Type of Cuisine: Local cuisine, Indonesian and Asian.
Remarks: Vegetarian Friendly and Vegan Options.
3. Dandelion Restaurant
Location: Canggu
Type of Cuisine: Indonesian and Asian.
Remarks: Vegetarian Friendly, Vegan Options and Gluten Free Options.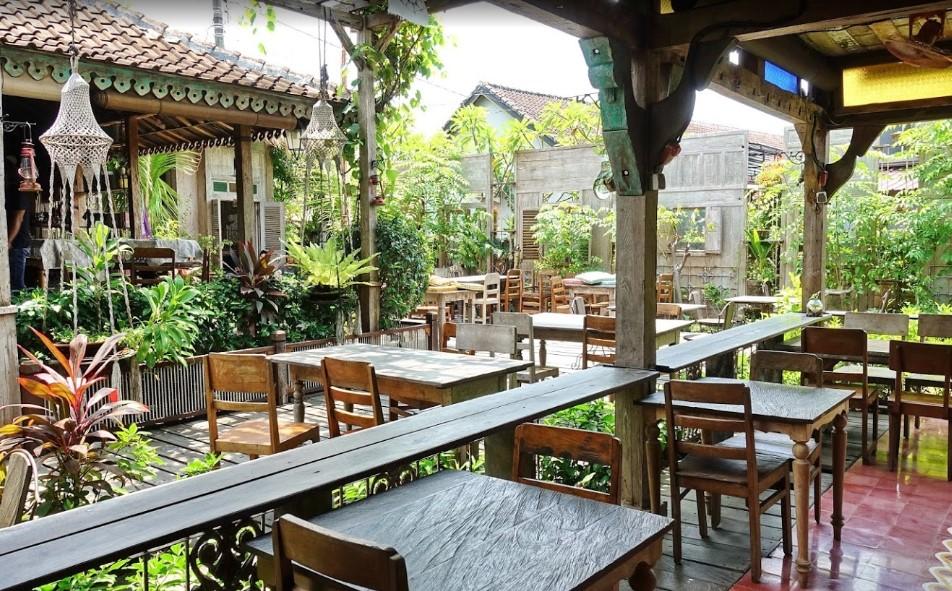 4. Made's Warung
Location: Seminyak
Type of Cuisine: Indonesian and Asian.
Remarks: Vegetarian Friendly, Vegan Options and Gluten Free Options
B. Restaurants in Bali known for Indian cuisine -
Queen Tandoor : Located in Seminyak
Spice Mantra : Located in Kuta
Royal Kitchen : Located in Bali Collection (Nusa Dua)
Bumbu Delhi : Located in Grand Mirage Hotel (Nusa Dua)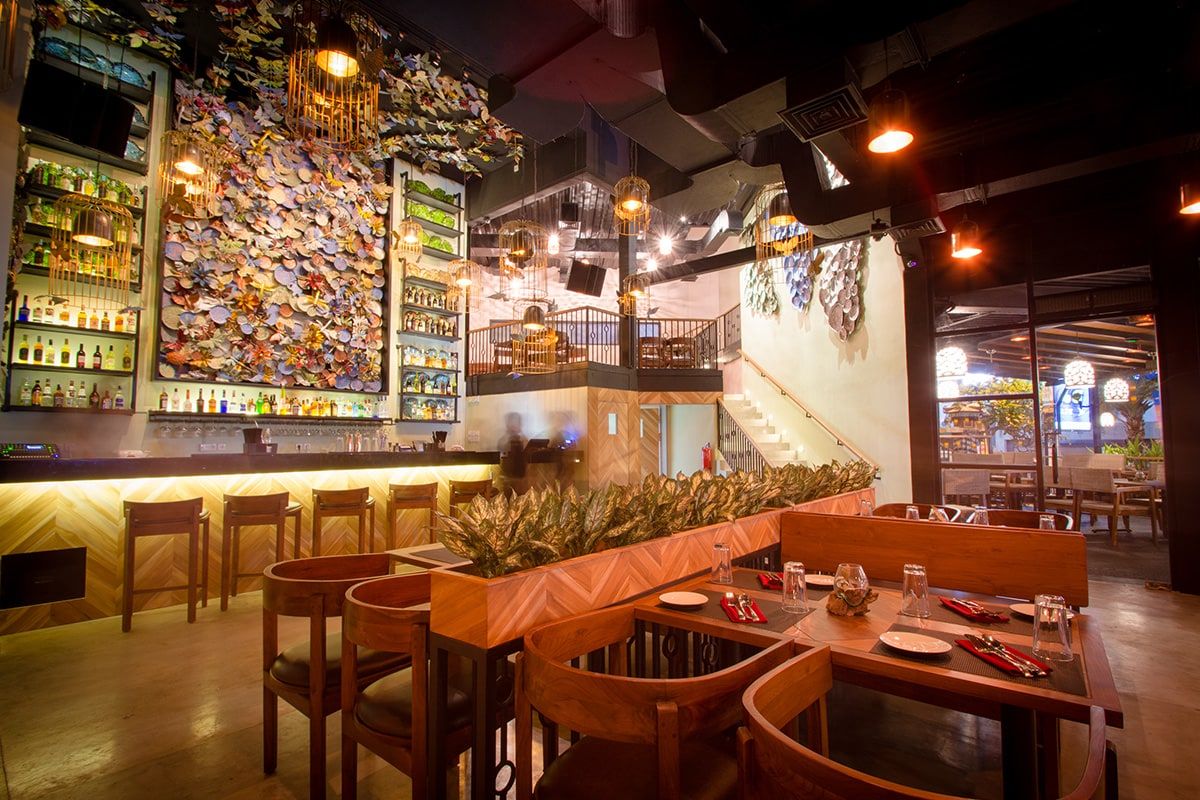 Money
Dollars can be carried beforehand and at the airport itself they can be converted into the local currency known as 'Rupiah'. The Balinese currency comes in various denominations like 10,000 IDR, 20,000 IDR, 50,000 IDR and 1,00,000 IDR. Cards are only accepted at restaurants and ATMs are present everywhere but it is advisable to carry cash as most of the things are to be brought from the local market where people accept cash only.
Shopping Spree
Bali has become a major centre for Eco-friendly products. Shopping in Bali is always fun since there is lots and lots of bargaining. The Ubud Traditional market is usually crowded but you can find your best bet there, better to go in the morning at 9 am and it closes down at 6 pm. In a local market place like Ubud Market you can make the price come down whereas store prices are more difficult like in Seminyak there are high end stores. Always quote 1/3rd of what the seller is offering and in a situation like where you have given a fair price, and they say no, start walking away! Usually, they call you back and let you have your offer. It is all part of the game, so go with it, and replenish your bargaining skills! Some interesting stuff to buy from Bali :
Cane Bags - You'll find these bags literally everywhere in Bali. Don't get too excited by immediately buying the first one you see. Look around, compare prices, and check out several designs before haggling and making your final purchase.
WOW Pro Tip: Cane Bags are a bit cheaper in Ubud than in Kuta and Seminyak. They're priciest in Canggu.
Dream Catcher - If you have an eye for Boho items then this can be a good purchase. They come in all sizes with multiple pretty colours and lots of feathers on them. They are visually very appealing and are a great add on to the home decor!
Souvenirs - From trendy T-shirts to colourful Sarongs to flowery items to funky decor and homeware items to ceramics. You'll find best of the best things to take back for your family & friends.
Organic Products - Take back the Bali spa feels back home with you like skincare products, essential oils, organic soaps, special herbs, special scrubs, face masks.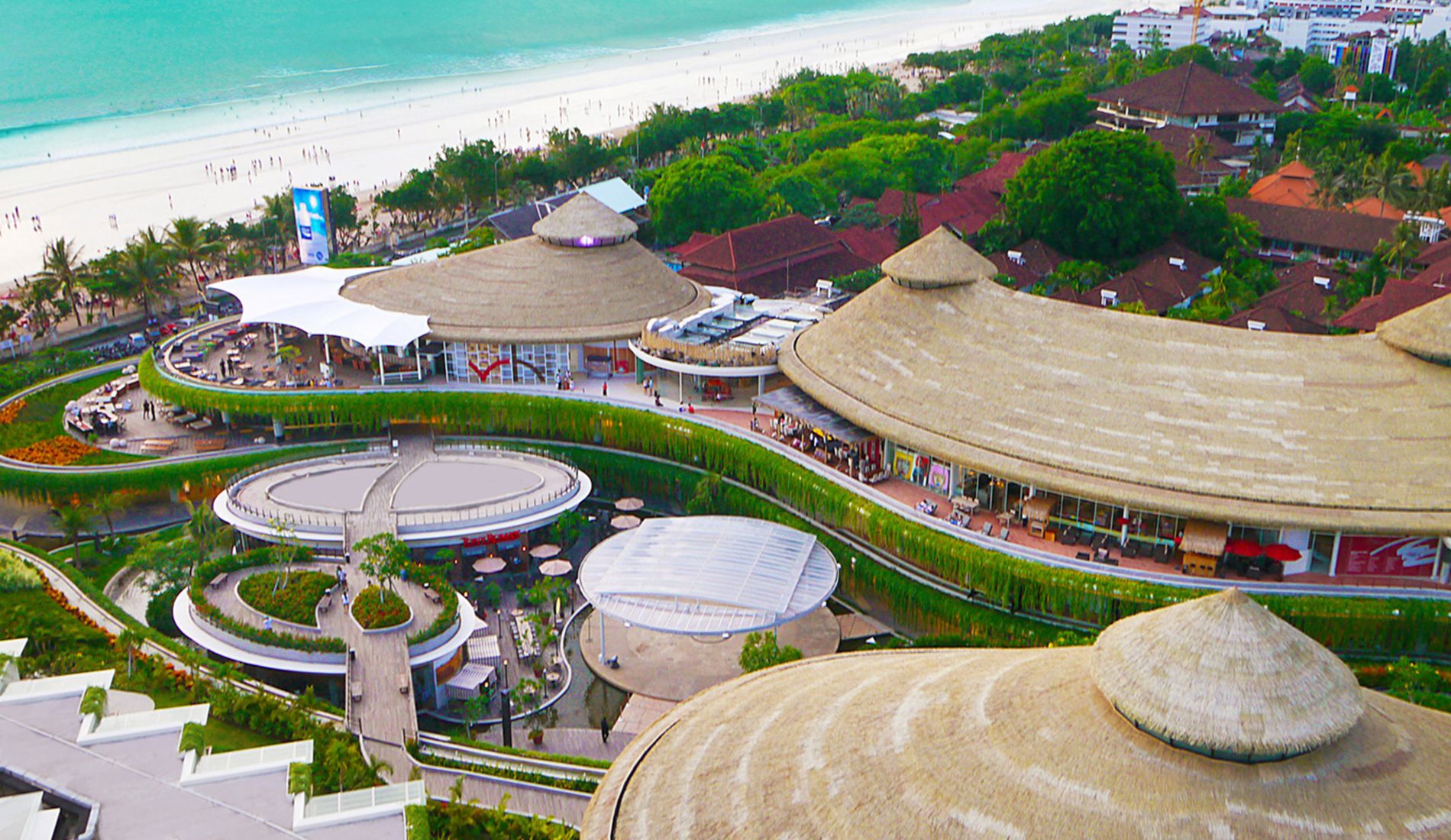 Other shopping spots in Bali -
Bali Collection - An open-air mall in Nusa Dua having well-known brands. It's a great place for essentials. Located in Nusa Dua.
Discovery Shopping Mall - Kuta's beachfront shopping Mall, hosts events and shows at it's amphitheater other than being a place to dine and shop. Located in Kuta.
Beachwalk Shopping Center - A beautiful modern shopping space in the beach paradise of Kuta. Located in Kuta.
Legian Streets - The street that connects Seminyak with Kuta doesn't only fill up the street with colorful Bars but is also an excellent spot for some retail therapy. Located in Legian.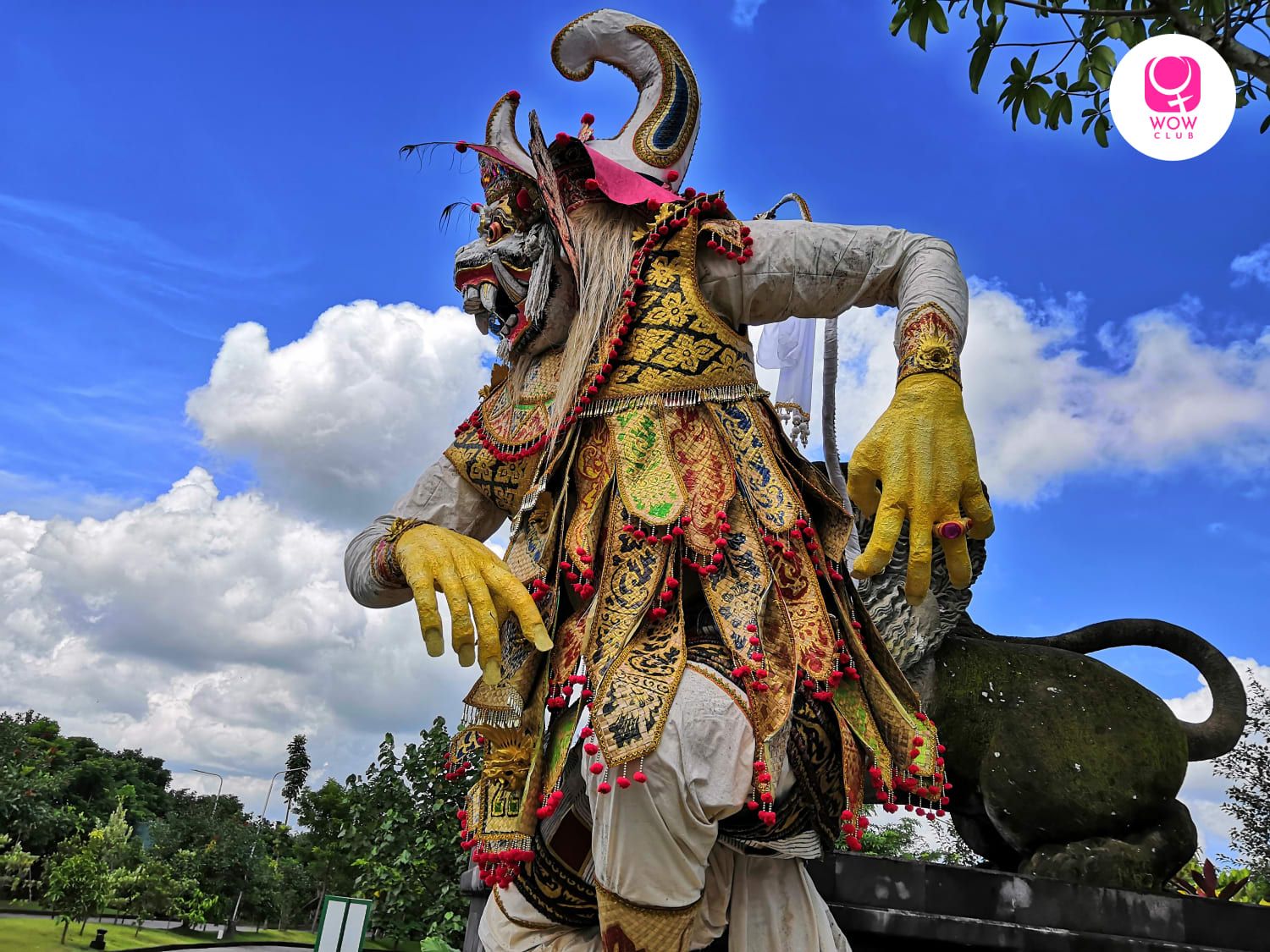 Festivals of Bali
Bali Art Festival (13th June – 11th July 2020)  -  For Art enthusiasts, the Bali Art Festival begins in June till July where traditional Balinese artists perform daily, as do performers from other parts of Indonesia and also other countries. The festival also features competitions, seminars, and exhibitions of art, handicrafts and authentic Balinese cuisine, so mark your calendars art admirers.
Ogoh - Ogoh Parade (8th August 2020)  -  It occurs the night before Nyepi (Balinese New Year), they celebrate the eve with the Ngrupuk Parade to scare of demons and bad spirits, the Balinese Hindu will parade giant 'Ogoh-Ogoh' effigies along the road.
Sanur Village Festival (21st  - 25th August 2020)  -  This festival helps and develop the Sanur community's tourism synergy. The festival ranges from music festival and markets at night to exciting daytime activities like the traditional jukung boat races.
Petitenget Art & Spirit Festival (25th September 2020)  -  The festival takes place on the popular area of Petitenget. It has music performances, traditional human puppets, yoga sessions, traditional dance performances and much more!

Time to Relax at Spa Centres
Balinese believe that body, mind and spirit work in harmony. Their massages have healing power, help to release tension, soften tissues and improve blood circulation. When in Bali, take up natural relaxation treatments for health and beauty at below places :
Royal Spa at Villa Jerami - Starting from USD 16, located in Seminyak.
Bali Orchid Spa - Starting from USD 16, located in Kuta.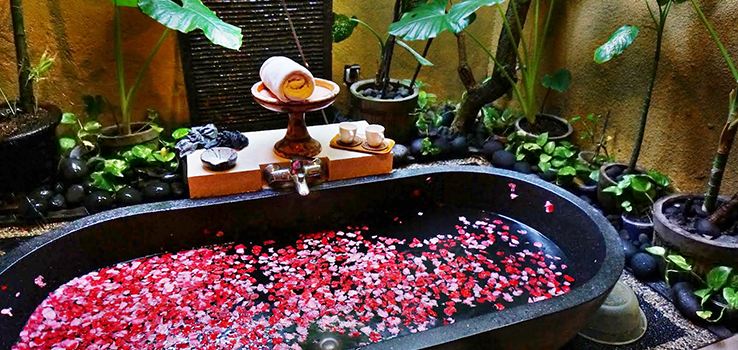 Bliss Spa - Starting from USD 17, located in Ubud.
Hope the information helps :)
Well, if all this sounds like too much of a work, then just sit back and click here to see our itinerary
Read More: