A Traveler's Perfect Guide to Estonia
Here are a few things you should know!
Tallinn is Estonia's cultural hub as well as the country's capital. A few minutes walk around its Old Town will reveal the best things to do in Tallinn, from fairy like photographic opportunities, through the cultural richness you can find in its museums, to a wealth of culinary experiences. The best part about Tallinn is that you can even do an orientation day trip or may even spend 2-3 days here.
Tallinn Old Town is one of the best town centres in the world. A stone's throw away you'll find the city's business centre with modern towers and luxurious hotels, trendy neighbourhoods and large shopping centres. The moment you will arrive in Tallinn's walled Old Town, you will fall in love with its colorful houses, architecture and distinctive medieval streets.It's rare to see such a well preserved town.
Contents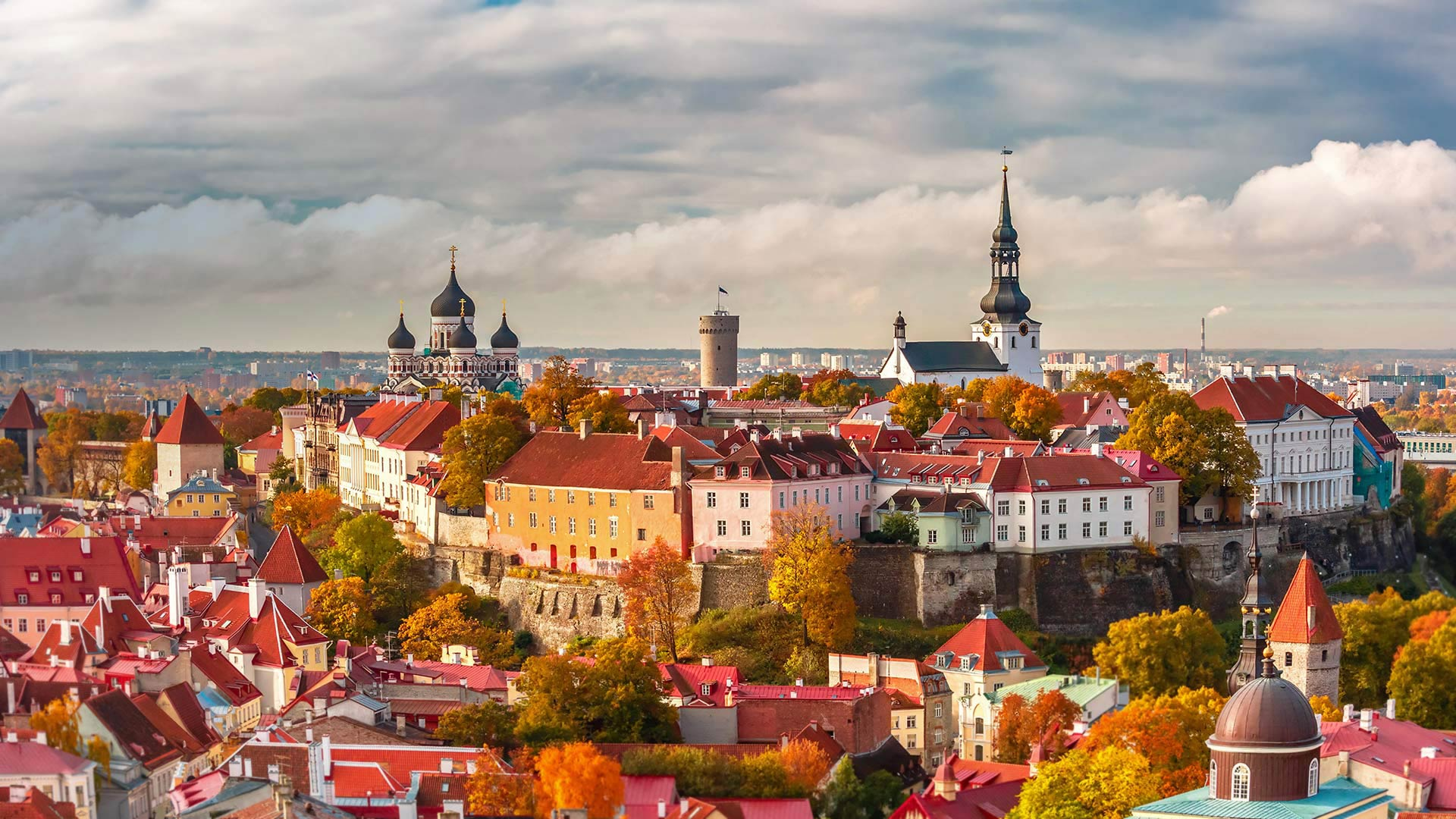 Why visit Tallinn?
You need not plan a separate trip to Estonia, you may scooch it between your Scandinavian Holiday very easily. For instance if you are traveling to Helsinki, jumping to Tallinn is a perfect day trip. It is easy and quick to board a two hour ferry ride via the Tallink Silja line and reach Tallinn. Tallinn the epitome of European charm is quite different from Helsinki's more expensive and modern downtown vibe which provides opportunity to experience different in both itineraries.
Types of cruise To & From Tallinn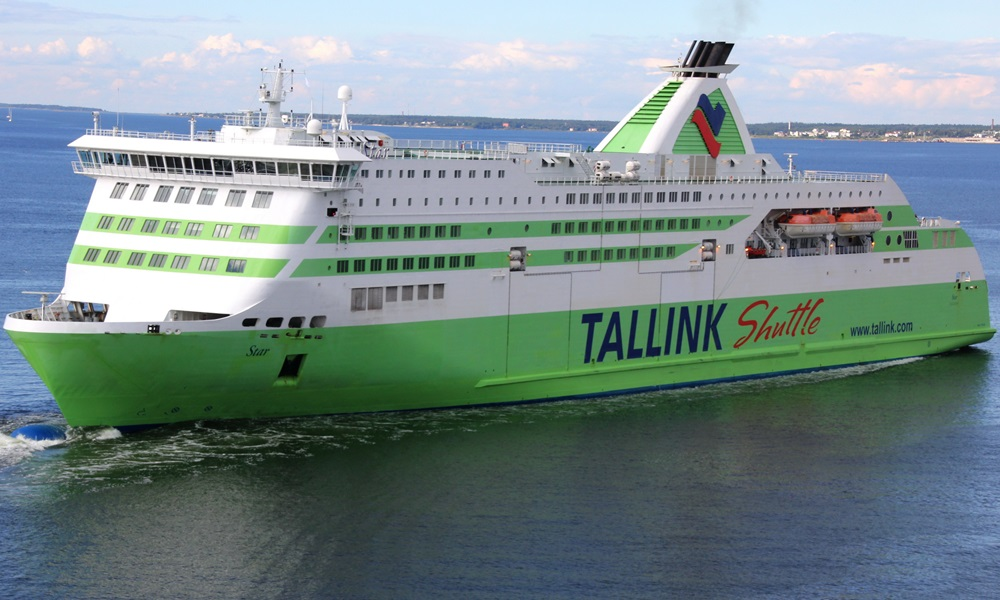 Tallink Shuttle Star - This is a two hour trip to and from Helsinki (Finland) on a modern Shuttle Star which is more than just a ferry providing three categories of seat such as Star class, Comfort lounge, Business lounge. There are also various provision for entertainment in this ferry such as Eat & Drink and Shopping.
Megastar - This is a symbol of the new generation in fast ferry service. Megastar is 212,2 metres in length and takes about 2800 passengers. This ferry provides more facilities like Eat & Drink, shopping, playroom for children, sitting, comfort and business lounge, and conference room.
Silja Europa - This is the most beautiful and biggest cruise ship on the Baltic and has an endless list of alternative list to offer. This cruise ship provides maritime feeling, splendid food, shopping possibilities, playroom for children, Sauna beach and Beauty Salon which makes it worthwhile to came for a cruise from even a longer distance away.
Did you know? - Interesting facts about Tallinn
According to WHO survey Estonia's air quality is the cleanest in the World.
Tallinn has been among the top ten most developed cities in terms of high technology.
Public transport is entirely free for residents of the Estonian capital, Tallinn.
The country has distinctly more women than men. For every 100 females in Estonia, there are 84 men.
Tallinn's Old Town is listed as a UNESCO World Heritage Site.
Tallinn is a popular cruise ship destination, with more than 300 ships making the call here each year.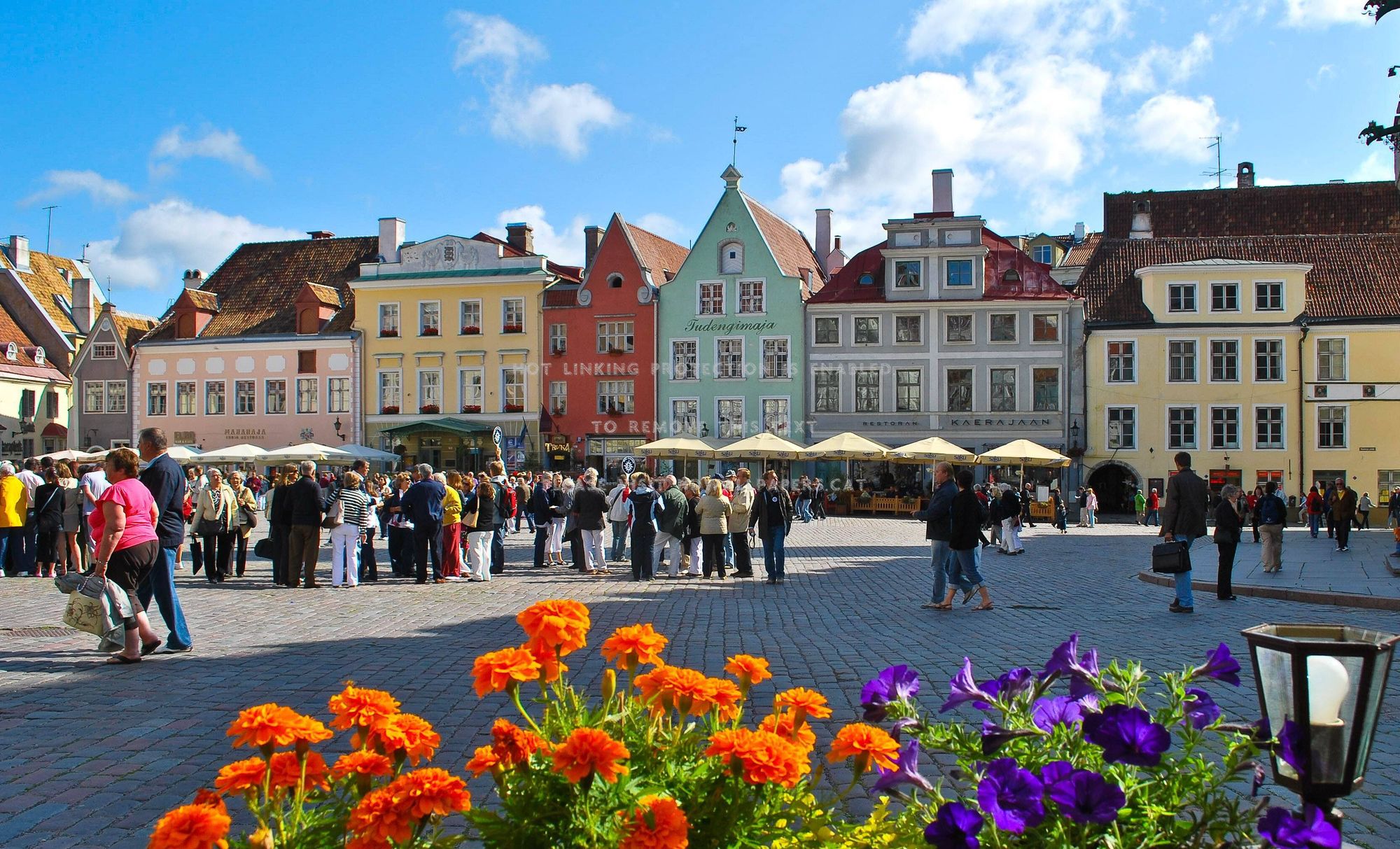 Tallinn by the seasons
Usually, it is possible to notice four seasons in nature – spring, summer, autumn and winter. Estonians call themselves lucky enough as they get a chance to admire these four seasons.
Spring Season - After the winter is over, the sun is in the sky and the birds are chirping again after several months of winter silence. The grass becomes greener and greener every day and the flowers blossom. The spring months are March, April and May. During these months it is a good opportunity to be outdoors, stroll around the Old Town's narrow medieval streets, be at the beach and relax.
Summer Season - Summer is the is the perfect weather to enjoy the beautiful landscapes and architecture of this yet-to-be-explored country. The weather is neither too hot nor too humid.It starts in June and goes all the way to August
Autumn Season - After the summer is gone, Autumn is great and filled with the coolest and prettiest and cosiest things you can imagine. Also after going through the sweating all around, it is finally time to be comfy in your sweater and be cool. The sun rises later and sets earlier, which gives you the perfect opportunity to enjoy magnificent colours on the crisp autumn sky. This is also the right to start listening to Christmas music and dreaming about the Christmas Market.
Winter Season - Though the nights may be dark, winter is when you find Tallinn at its most enchanting. From skating at the Old Town's outdoor ice rink to enjoying a cup of mulled wine at the best Christmas Market in Europe on the medieval Town Hall square - a true winter wonderland. Average temperatures stay below freezing from December to March, with January and February being the coldest months. Tallinn is all light up and glowing during this season.
Some Useful Travel tips
Tallinn is 2 hours and 30 minutes behind India which means, if it is 3:00 pm in India, it will be 12:30 pm in Tallinn.
The currency in Tallinn is 'KROON'  though Euro is also widely accepted.
Credit and Debit cards are accepted throughout the country, few ATMs are there in major cities and towns.
Top things to do in Tallinn
1) Take a walking tour : A great way to learn about the destination and its History in the main sights is to do while doing a walking tour, as we know that the best way to explore the city is on foot.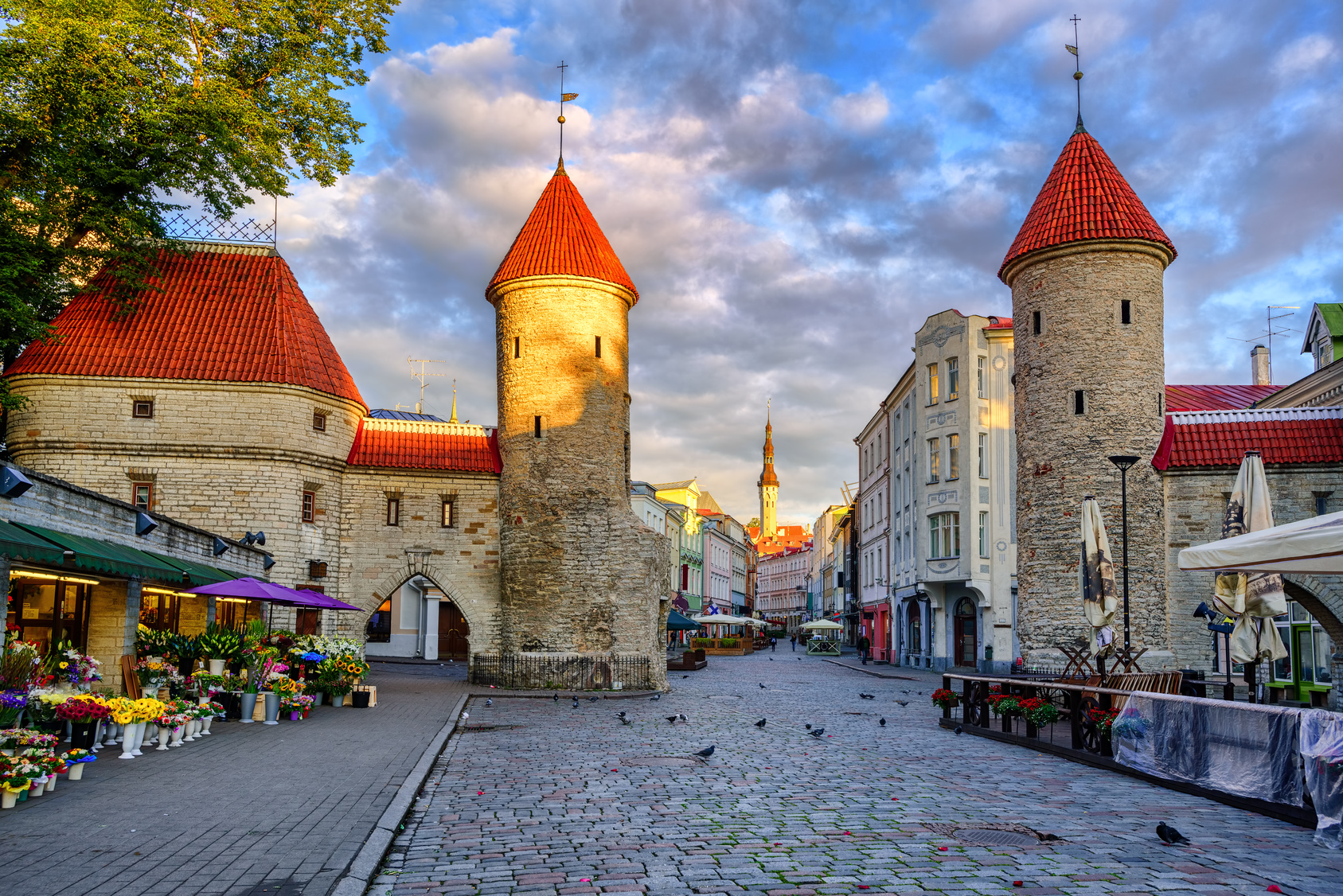 2) Tallinn town Hall & Square : Tallinn's Gothic town hall is the oldest in the Baltics. The interior of the Town Hall is open to visitors as a museum only during July and August; inside you will see colorful designs on the walls, intricate wood carvings, and stunning arched ceilings as you learn about the city and its history.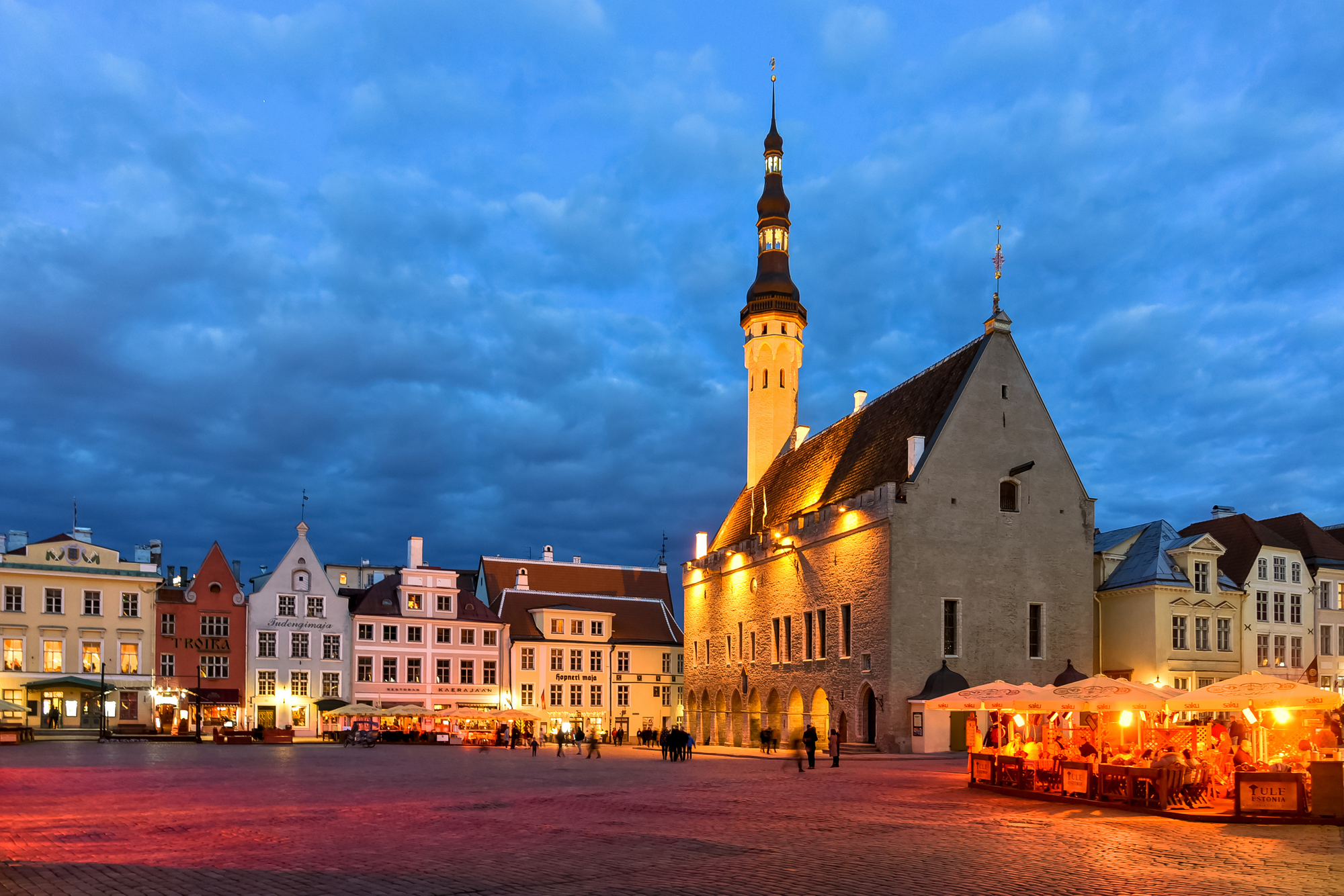 3) Explore the city's religious history : A lot of beautiful Church's can be explored in this city such as St. Olav's Church, Holy Spirit Church, the Dome Church etc. All these Church's have beautiful coated walls and mesmerizing decoration.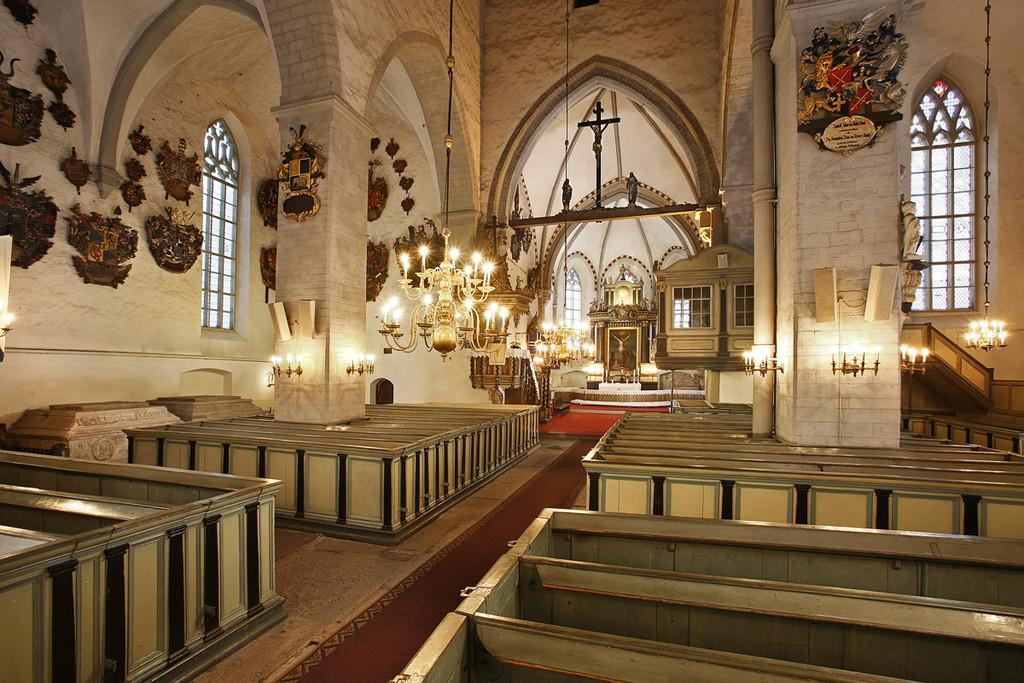 4) Go on a Pub crawl :  Joining a pub crawl will lead you to meet some of the coolest people in the world who are on the same page as you, and if you're traveling alone, it is always fun to meet like-minded jolly fellows like yourself. There are tons of eccentric bars around Tallinn's old town, also Estonian beer is must try.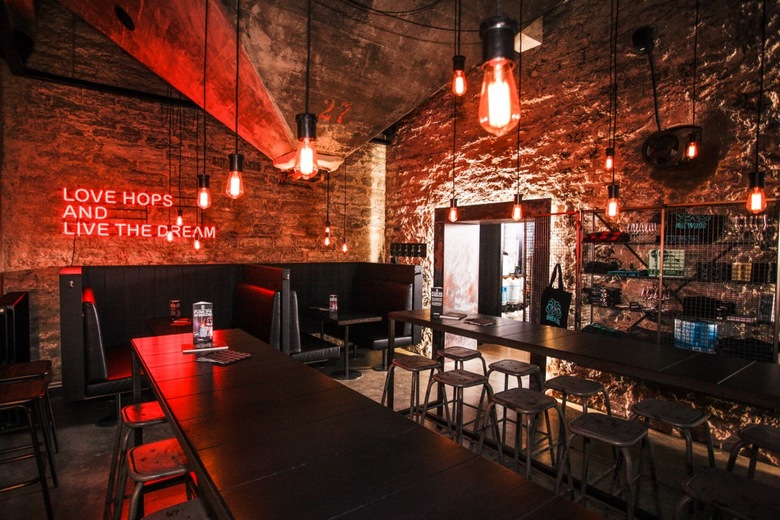 5) KUMU art Museum : They say visiting Tallinn is not complete without checking out one of the best museums in a town. The Museum is filled with contributions from local artists who flock around with great talent. KUMU is the headquarters of the Art Museums of Estonia showcasing art shows from local and international artists.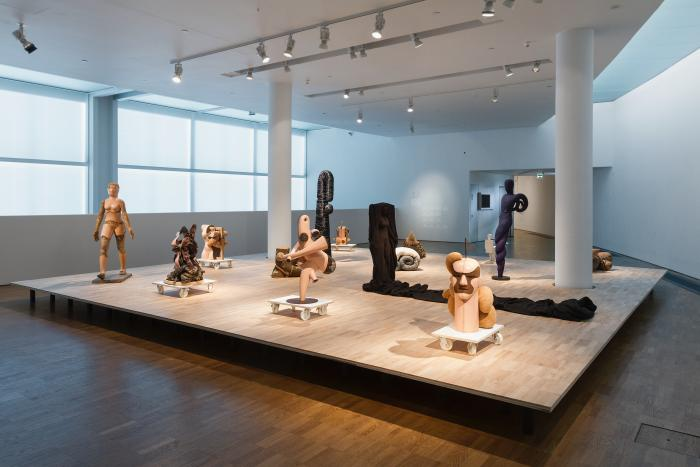 6) Tallinn Television Tower : The tallest building in the whole of Estonia, Tallinn Television Tower is 314 meters high which is a great tourist and leisure center. The tower offers you a mesmerizing view of the Baltic region, interactive multimedia solution, TV studio, gift shop, and a restaurant on the 22nd floor.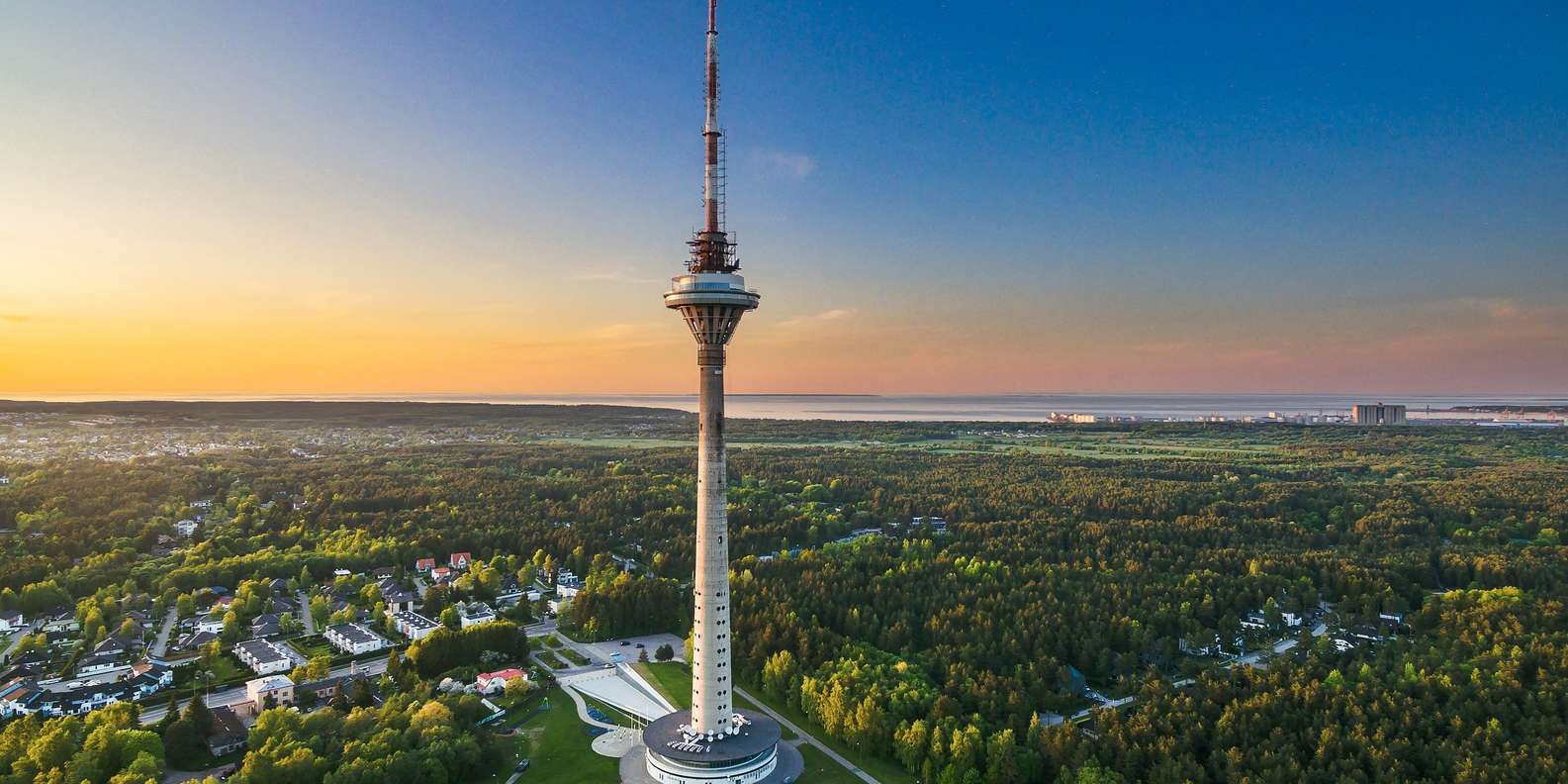 What to pack for a trip to Tallinn?
Packing for a trip to Tallinn has to be done according to the season. Here are a few packing suggestions you need to know before traveling to Tallinn:
Winter
T- shirts and tops
Jeans or trousers
Sweater/ Cardigans
Socks
Overcoat
Mittens and scarf
Umbrella
Spring
Boots / rain boots
scarf
coat/ hoodie
Umbrella
Sunglasses
Tops and T shirts
Summer
Swimsuit
T- shirt and tops
Shorts
Summer dresses
Sunscreen
Hat or cap
Comfortable walking shoes
Autumn
Boots/ Sneakers
Rain boots
Scarf and gloves
Cardigan
Jeans or Trousers
Umbrella
Want to Spend more Days in Estonia?
Not just Tallinn but there are many other places you can visit in Estonia. Here is a lowdown of the 9 best places to visit in Estonia to spend more days in this beautiful country.
1.Parnu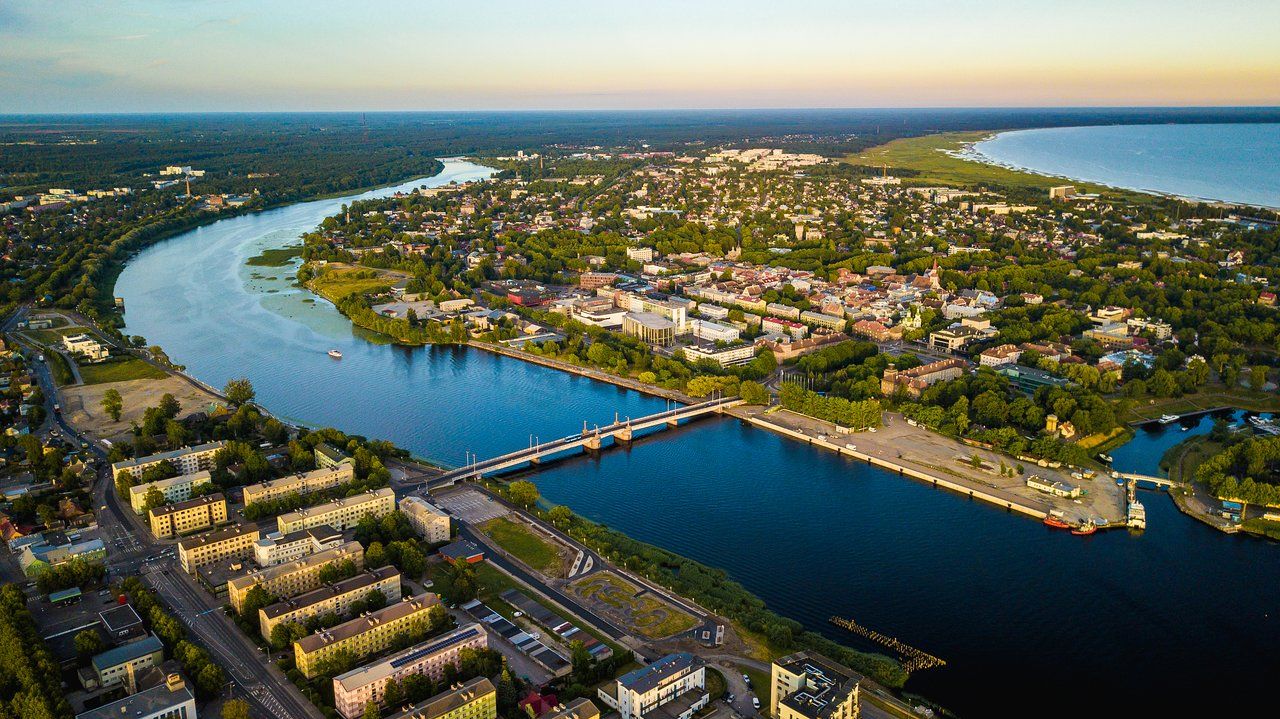 Nestled neatly on the edge of its very own little coastal inlet on the Gulf of Riga, Parnu comes complete with one of the Baltic's best stretches of pearly-white sand. It's backed by the all-new and indelibly lively Beach Promenade, where babbling fountains abut al fresco restaurants and the courses of a truly excellent bike track. And in the centre of the town itself, the remnants of an Art Deco boom in the 20s add a real dash of class to the resort, spas rise unexpectedly on the street corners, Ruutli Street beats to a night time tune, and charming timber villas dot the outskirts. In short: this one's every inch Estonia's summertime capital!
2. Otepaa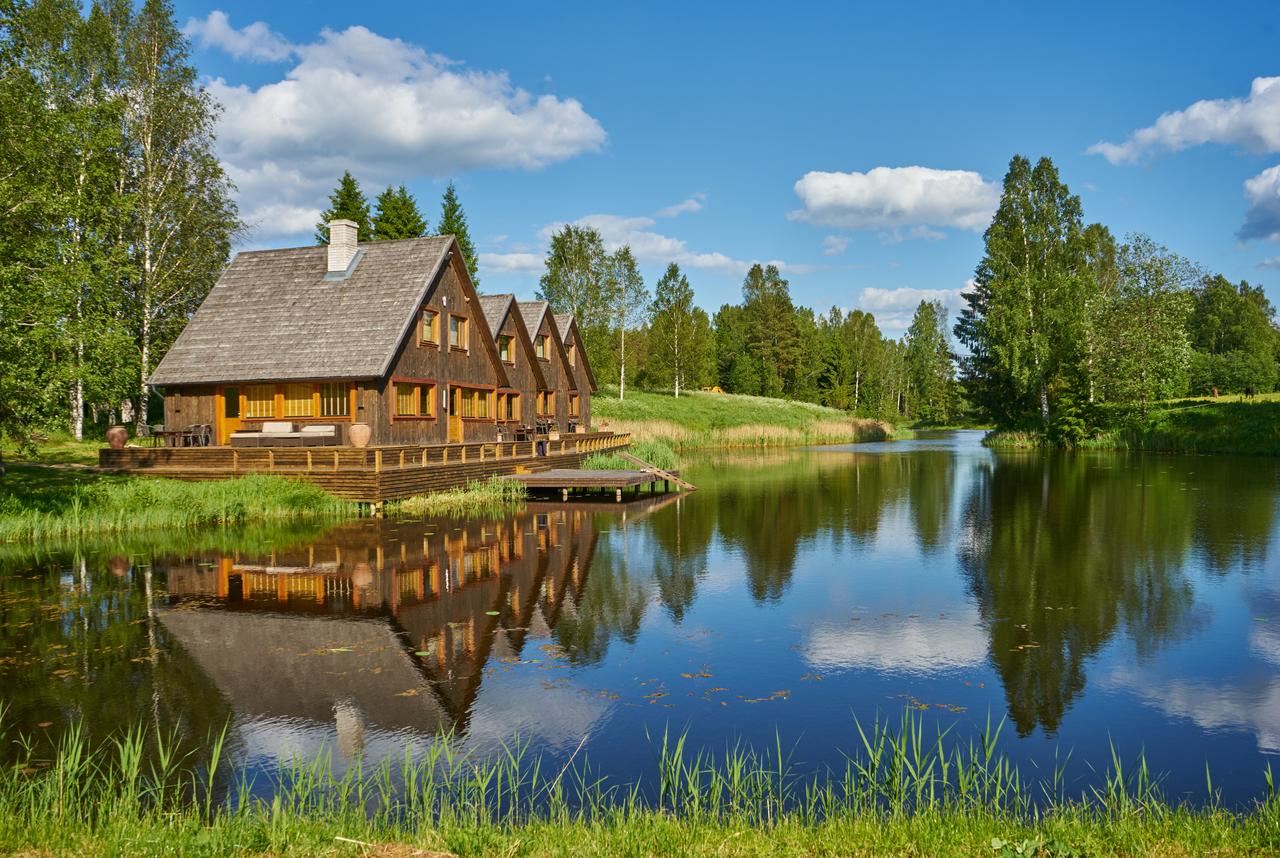 In the warmer months of the year, Otepaa draws in modest crowds of hikers and mountain bikers to the winding trails of Valga County, for strolling through the thick fir forests and walking around the banks of Puhajarve Lake. However, it's when the snows come that this self-proclaimed winter capital of Estonia really hits its stride. Nordic ski tracks delve deep into the woods, the ski jumps roar with local cheers and the various downhill alpine runs offer a smattering of beginner and intermediate pistes. Aside from the outdoors action, Otepaa also boasts one gorgeous church spire and the crumbling remains of an aged citadel for the history buffs.
3. Narva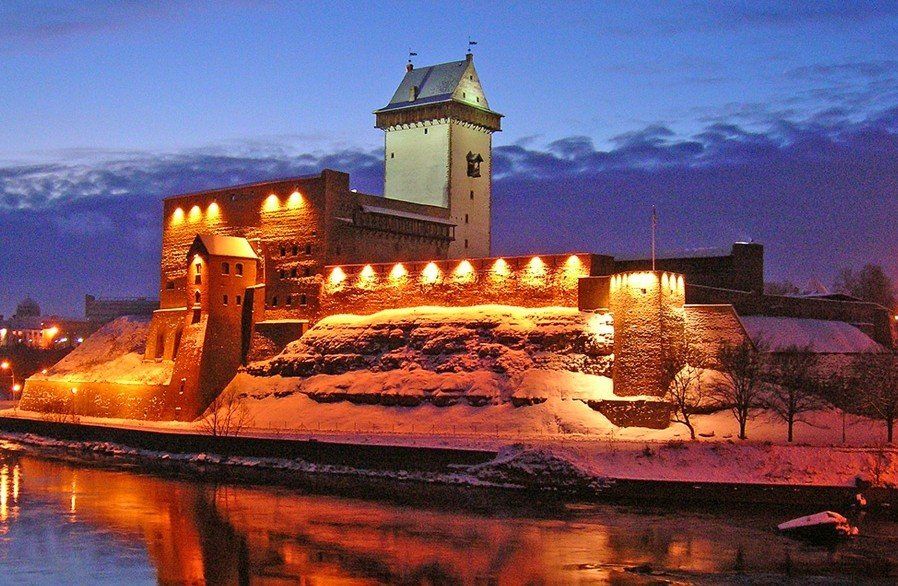 Straddling the border with Russia in the deep eastern recesses of Estonia, Narva has an altogether different character than the other major urban areas in this Baltic land. For one, the locals overwhelmingly speak Russian, and the character tends to lean eastwards to Moscow rather than westwards to Tallinn and the EU. Hermann Castle is the jewel in the Narva crown, standing tall and proud in whitewashed keeps and stony bulwarks above the city, while the brutalist reconstructed centre offers an interesting taste of the indelible Soviet influence. And then there's the nearby resort strips of Narva-Joesuu, which come complete with the longest beach in the country and some acclaimed spas to boot.
4. Tartu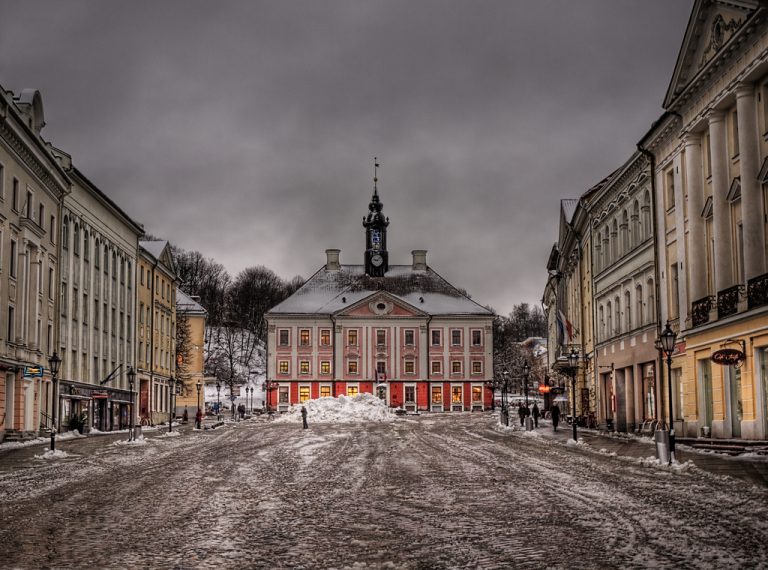 Tartu may officially be Estonia's second city, but the locals prefer to see themselves more as joint first. Fiercely independent from the much larger capital in the north, this southern stronghold of students and Russian speakers is known for its intellectual accomplishments above all else. It has the most prestigious university in Estonia, which rises in a series of neoclassical columns right in the midst of the town. Nearby stands the leafy reaches of Toomemagi; the historic citadel of the city where now the ruined nave of Tartu Cathedral exudes a haunting historicity. Tartu also pulses with youthful energy thanks to its many lecture halls, and al fresco beer bars and underground clubs claim the summertime nights.
5. Kuressaare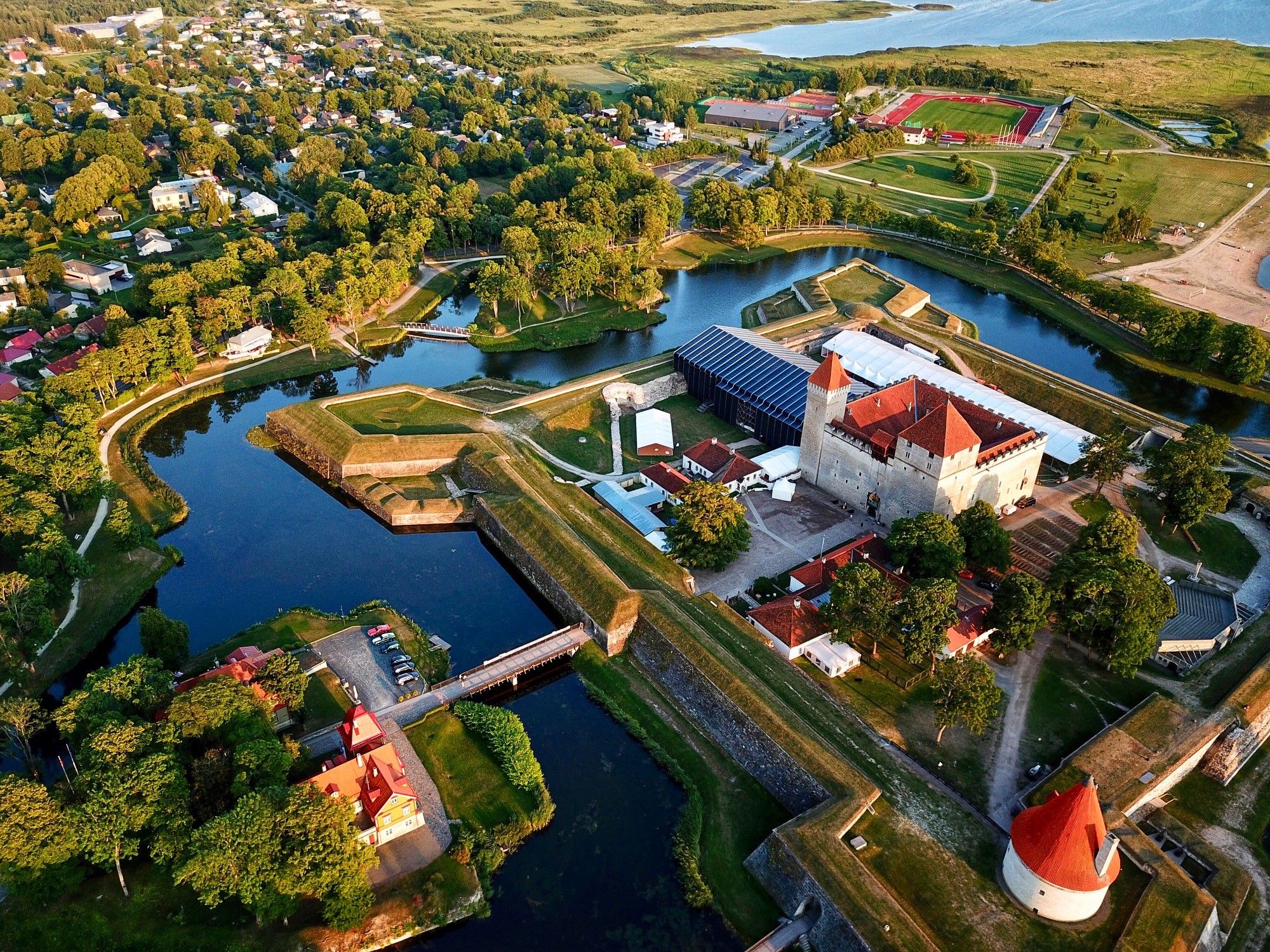 The pretty, castle-topped town of Kuressaare makes its home on the Estonian (as opposed to the Finnish) edge of Saaremaa Island, where it hails in as the westernmost city in the country. Given the unique geography, it's hardly surprising that this one oozes Germanic and Swedish influences, going from the Teutonic bulwarks of the mighty citadel to the elegant Baroque traces decorating the municipal buildings on Keskvaljak Square. Kuressaare is also famed for its coastal spas, which extoll the healing virtues of the seaside mud and silt deposits and helped to make the city a favourite with naturalist and ecotourists over the years.
6. Viljandi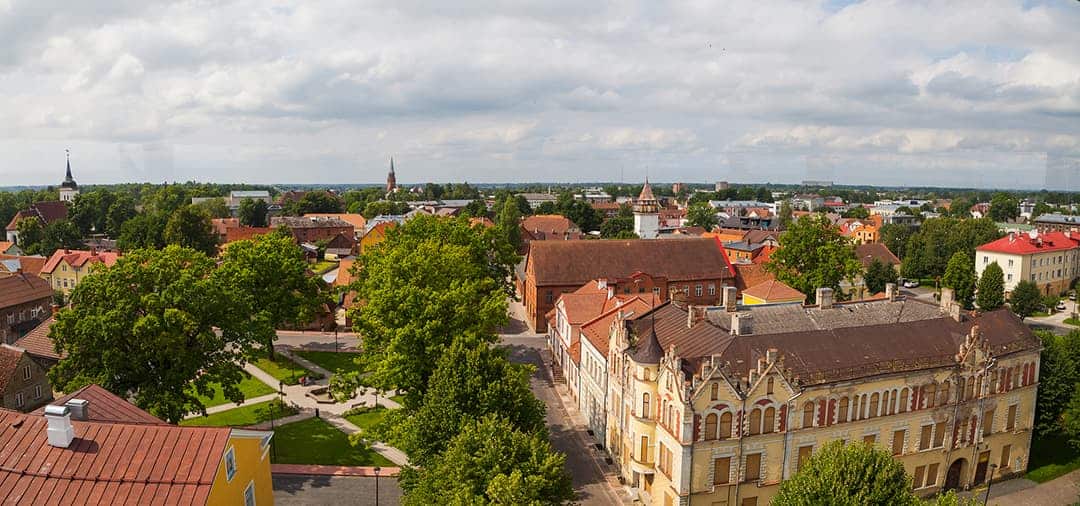 A boomtown of the Hanseatic League, Viljandi once boasted one of the largest merchant town fortifications in the entire Baltic region. Its raison d'être? To secure the popular trading routes between the heartlands of Prussia in the west and Russia in the east. Today, and the citadel that once made Viljandi so strong stands ruined atop the town, surrounded by the blooming green spaces that line Lake Viljandi; groves of birch and oak, parks dotted with pine and the pretty timber houses that hide amidst the tree-lined streets. This is the perfect backdrop for Viljandi's many summertime festivals, which range from nostalgic medieval fayres to open-air theatre productions and ad hoc public art displays.
7. Haapsalu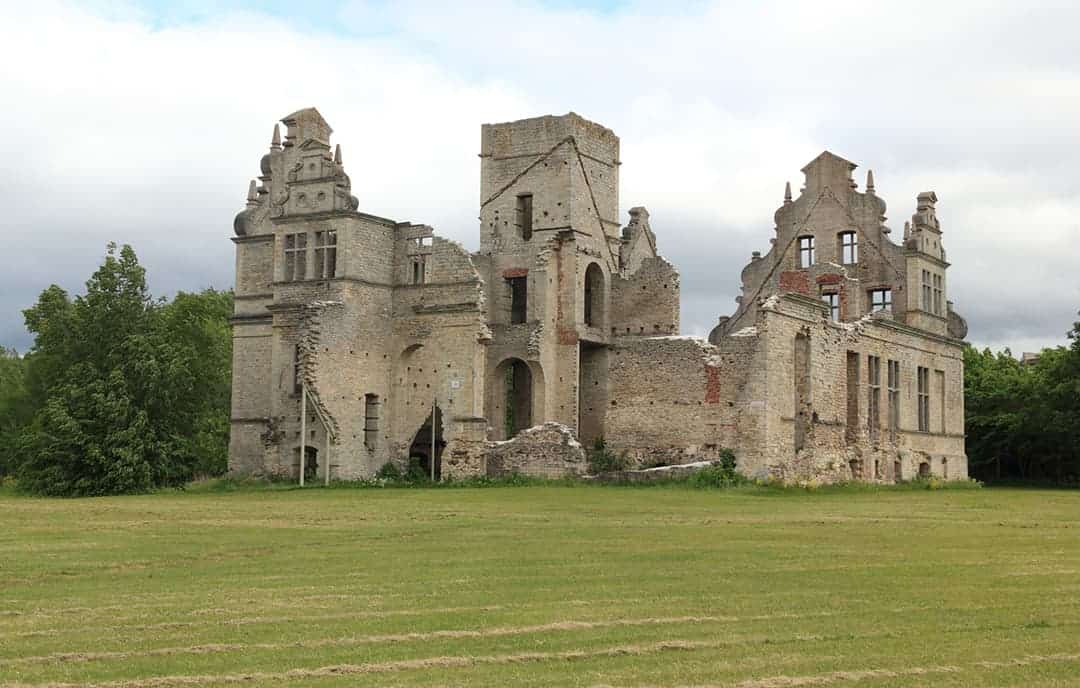 Hailed by some as the Venice of the Baltics and trodden by the mighty Romanovs during Russia's imperial age, Haapsalu was raised to prominence under the patronage of the tsars, who came to exploit the curative and medicinal powers of its coastal mud spas. Today and this tradition of bathing is still very much alive, while other visitors will come to stroll down the seaside promenades as the sun sets over the Finnish Gulf, weave between the elegant timber architecture, gawp at the haunted turrets and bulwarks of Haapsalu Castle, enjoy one of Estonia's most acclaimed blues and jazz festivals in summer, or purchase some of the famous handwoven Haapsalu shawls.
8. Soomaa National Park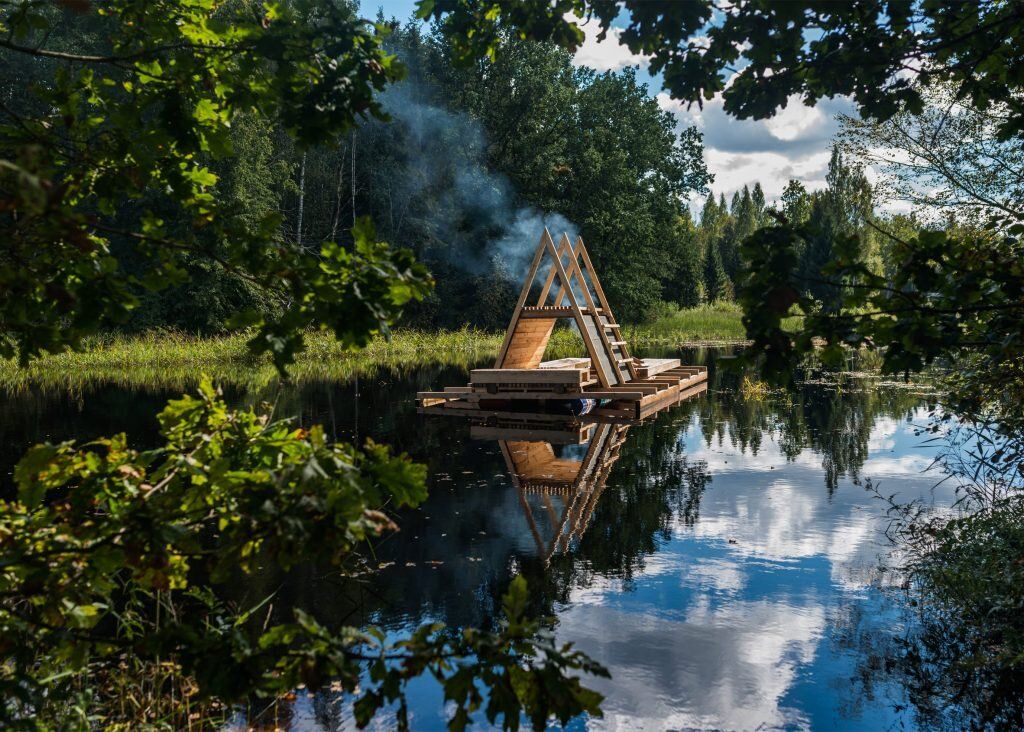 The flooded forests and mystical bayous of the Soomaa National Park represent unquestionably one of the most beautiful and enchanting destinations in all of Estonia. All-in-all the site encompasses a whopping 359 square kilometers of undulating dunes and low-lying peat bogs, which oscillate between ochre-brown, verdant green and ice-caked white with the changing of the seasons. Unsurprisingly, ecotourism has boomed here in recent years, and today outdoorsy travelers and intrepid types flock here to hit the water capillaries of the Raudna River and Parnu Basin on canoes and kayaks, or to hike the alluvial meadows in the company of cranes and crooked wooden farmhouses.
9. Saaremaa Island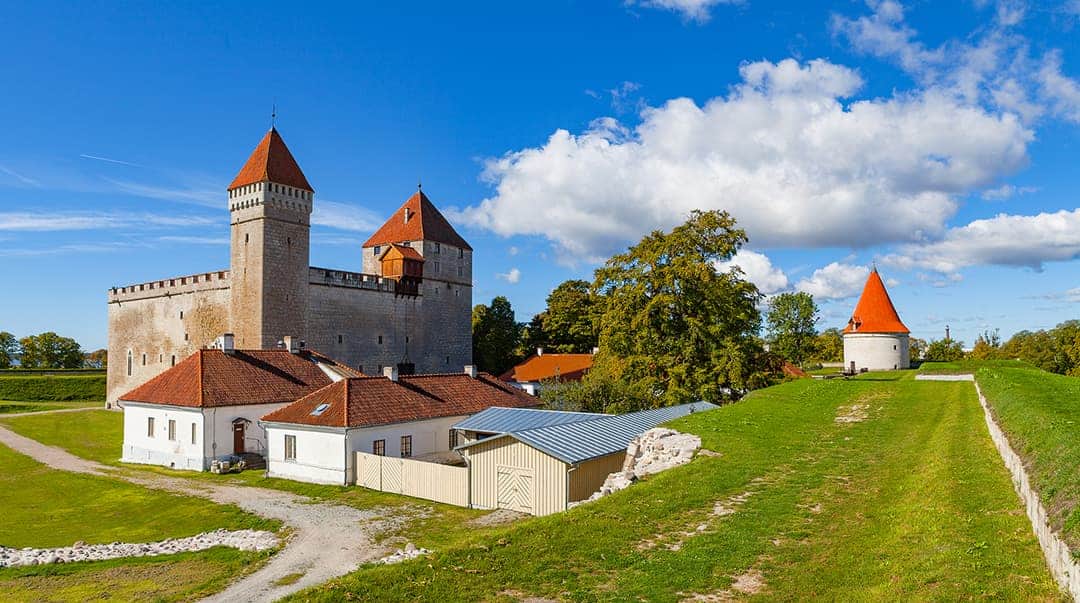 Much-vaunted Saaremaa Island is right up there with Tallinn; an impossibly wonderful landscape of washed-out timber windmills and breezy meadows, sprawling spruce forests and gorgeous coastal stretches scented with juniper and Baltic salt. Walkers and outdoorsy types will love getting lost in the orchid-peppered reaches of Loode, wandering between the mysterious Kaali meteorite craters, beautiful Bear Lake and the hot springs of Puhatu, or bracing the sea winds at the sacred Panga clifftops. The local Saaremaa folk add a dash of nuance to the land too, boasting their own folklore and curious traditions, deeply ironic sense of humour and high-quality vodka to boot!
Hope the above information helps you plan your trip well. Well if you still need some help, please reach us for personalized trip to Estonia or Scandinavia.
Also read Finland Blog to plan your extended trip to Finland!
Happy travelling.... !