Planning a trip to Spain? With endless cultural festivals, world-class beaches, and renowned nightlife, Spain is impressive 365 days a year. From Madrid to Barcelona to Seville to Granada, it's such a vibrant country. Food and wine are national obsessions in Spain. Streets lined with orange trees, tapas bars hung with hams, horse-drawn carriages, flamenco shows and even a bull ring – Spain got everything you'd expect.
Contents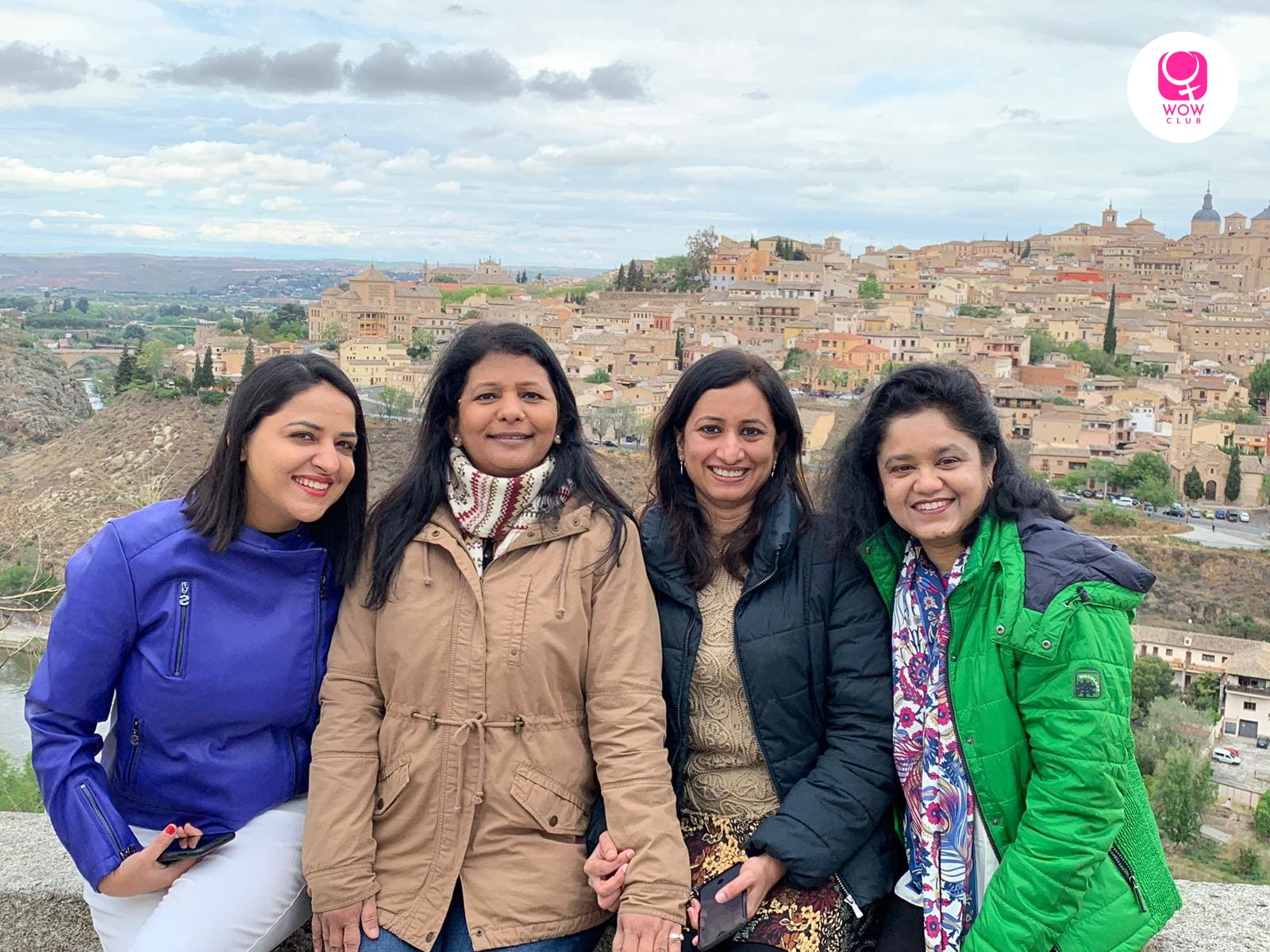 If you are wondering about things to do in Spain, here is a guide that will help you plan a memorable vacation.
10 Perfect Days in Spain - Travel itinerary
Day 1| Arrive in Madrid - Renowned for its rich repositories of European art and home to two world-famous football clubs. You can explore shopping streets and enjoy tapas for dinner with sangria.
Day 2| Explore Madrid - Explore the beauty of Madrid today, visit: plaza Mayor, Madrid Stadium, Puerta de Alcala, Las Ventas bull ring , Gran Via and Puerta del Sol.
Day 3| Madrid - Toledo - Cordoba - En-route visit to visit the Toledo Cathedral & the Alcázar of Toledo. Later transfer to Cordoba.
Day 4| Cordoba - Seville - Visit Jewish Quarter and Great Mosque in Cordoba. Enjoy evening walk strolling and exploring the streets of Seville.
Day 5| Explore Seville - Visit  Plaza de Espana, Seville Cathedral, Seville Alcazar. Spend your evening  and enjoy the famous Flamenco Show.
Day 6| Seville - Granada - Spend your full day at Alhambra walking tour.
Day 7| Granada - Malaga - Barcelona - En-route visit to Nerja Caves in Malaga. Later fly to Barcelona.
Day 8| Explore Barcelona - Visit the masterpiece of Spain, Sagrada Familia. Spend rest of the time at leisure.
Day 9| Leisure time in Barcelona - Explore and and check out the striking buildings of artist Gaudi.
Day 10| Barcelona - Trip comes to an end, head back home as you leave with a host of brilliant memories.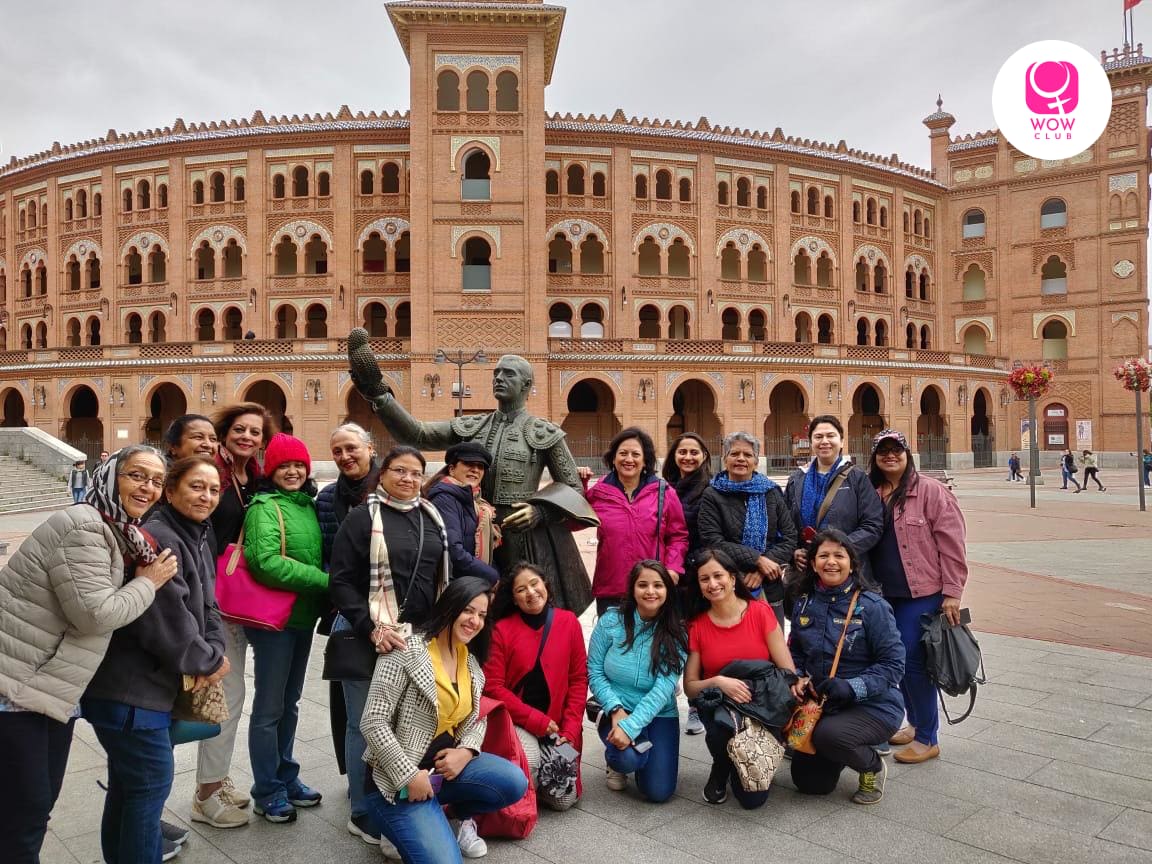 5 Best Places to visit in Spain
Madrid
Madrid is home to two world-famous football clubs, Real Madrid and Atlético Madrid. With delicious food, culture, museums, and shopping, Madrid, the capital of Spain, deserves its own spotlight. Explore city's most famous spots:
Puerta del Sol - (Gate of the sun) is one of the busiest places in Madrid and is also  contains the famous clock whose bells mark the traditional eating of the Twelve Grapes and the beginning of a new year.
Plaza Mayor - Located in the heart of Madrid and surrounded by cafes and bars, the square starts getting busy around 2 p.m. and will grow increasingly busy as night falls.
Prado Museum - One of Madrid's most famous museums, the elegant Museo Nacional del Prado is consistently touted by travelers as a must-see. There are often huge lines outside the Museum. If your itinerary allows, try to visit during the museum's free hours (usually the last two hours of the evening).
Royal Palace of Madrid - This royal palace housed the kings of Spain from the mid-1700s to 1900s. Visitors wowed by the luxuriousness and the grandeur of the palace as it has 3000 rooms but only few rooms are open for tourist visits.
Santiago Bernabeu Stadium - Real Madrid is the integral part of every Spaniard.  It is the 2nd-largest stadium in Spain and the largest in the Community of Madrid.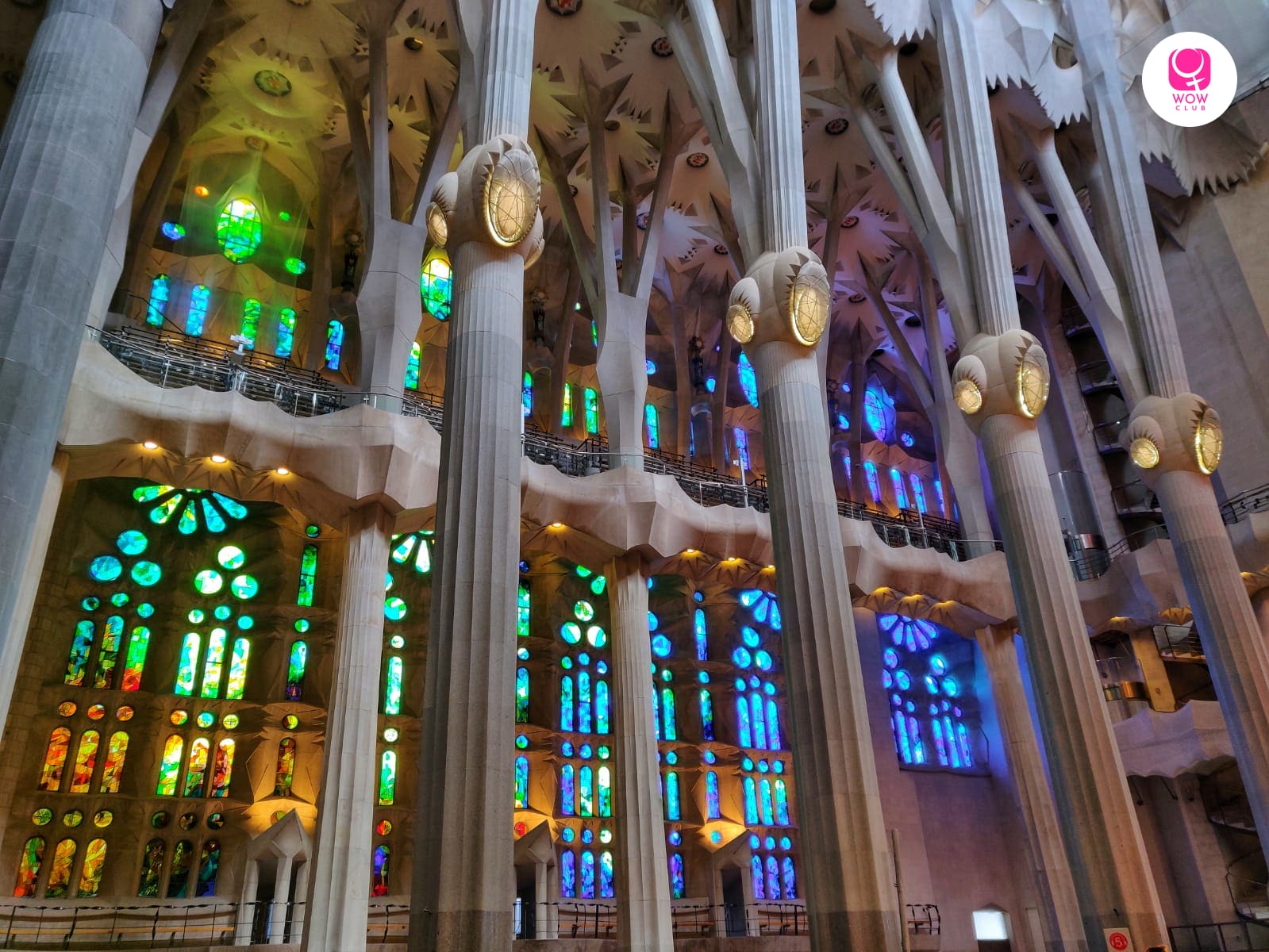 Barcelona
The cosmopolitan capital of Spain is known for its art and architecture. Barcelona's old Gothic Quarter is my favorite part of town, filled with narrow, winding streets and historic buildings. Gaudi is Barcelona's most famous and creative architect. His unique style, use of nature motifs, and catalog of work is legendary. Explore Gaudí's architecture:
La Sagrada Família - The most famous of Gaudí's work….and one that seems to never be finished. Sagrada one of the most visited tourist spot in Spain.
Park Güell - A 45-acre garden complex with mosaic-covered buildings, steps & sculptures in verdant park with Gaudi museum & panoramic views.
Casa Milà - Popularly known as La Pedrera  or The Stone Quary is a modernist building in Barcelona and the very last resident building built by Gaudi.
Güell Palace - Located off La Rambla, Guell Palace gives out gothic look.
Casa Batlló - Built in the center of Barcelona. It was designed by Antoni Gaudí, and is considered one of his masterpieces.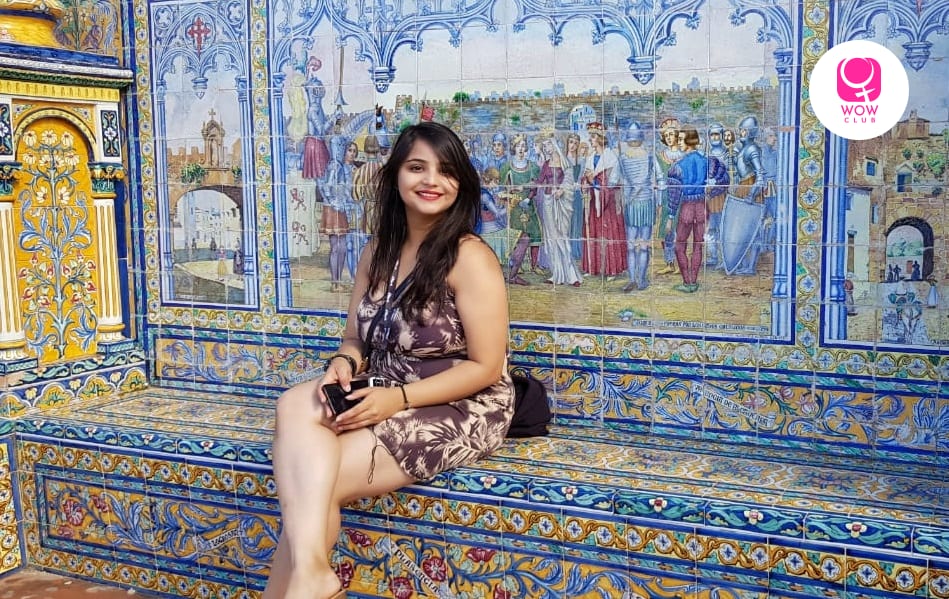 Seville  
Perched within the Andalusia region, Seville is one of the country's most gorgeous places to visit. Of course, with all the Flamenco dancing, tapas and toros; Seville has made quite a name for itself as a place to visit in its own right. Take a look below at some of the best things to do in Seville:
Alcazar Of Seville -  One of the most recognizable spots from Seville has to be the Alcazar. This palace complex is built in a Mudejar style and was developed centuries ago.
Seville Cathedral - It has a whopping 80 chapels, a  pretty enormous place that's hard to miss in the city itself. Once inside, make sure to see the tomb and final resting place of Christopher Columbus.
Giralda Tower - Giralda Towe is possibly one of the most famous symbols of Seville. The thing that surprised me most is that the tower has no stairs… at all! Instead, 34 ramps lead the way right to the very top of the tower.
Space Metropol Parasol - If you're looking for views over Seville make your way to Space Metropol Parasol. Make sure to take a stroll around the upper levels especially around sunset.
Plaza de Espana - A colossal monument created around a semi-circle, the plaza edges onto a canal and is overlooked by a pretty vast curved palace. Take a stroll around the plaza, take in the vibe or even hop on a horse-drawn cart to explore.
Ibiza
Ibiza is all about epic parties, wild nights and stunning sunsets that draw us back to the island year after year. However, it doesn't mean that the whole island is full of nightclubs and loud music. There's a lot more to this beautiful island in the middle of the Mediterranean Sea.
Dalt Vila - The oldest part of Ibiza Town is full of fantastic architecture and fascinating history.
Es Vedra - This rocky outcrop off the island's south-eastern coast is reputedly rather mystical.
San Antonio - Best known as the clubbing capital of the world, and a bustling hot spot which should not be missed.
Formentera - Ibiza's tiniest island, worth to visit for a day.
The Hippy Market - Over 500 artisans offer high quality crafts as visitors are entertained by music and diverse live performances.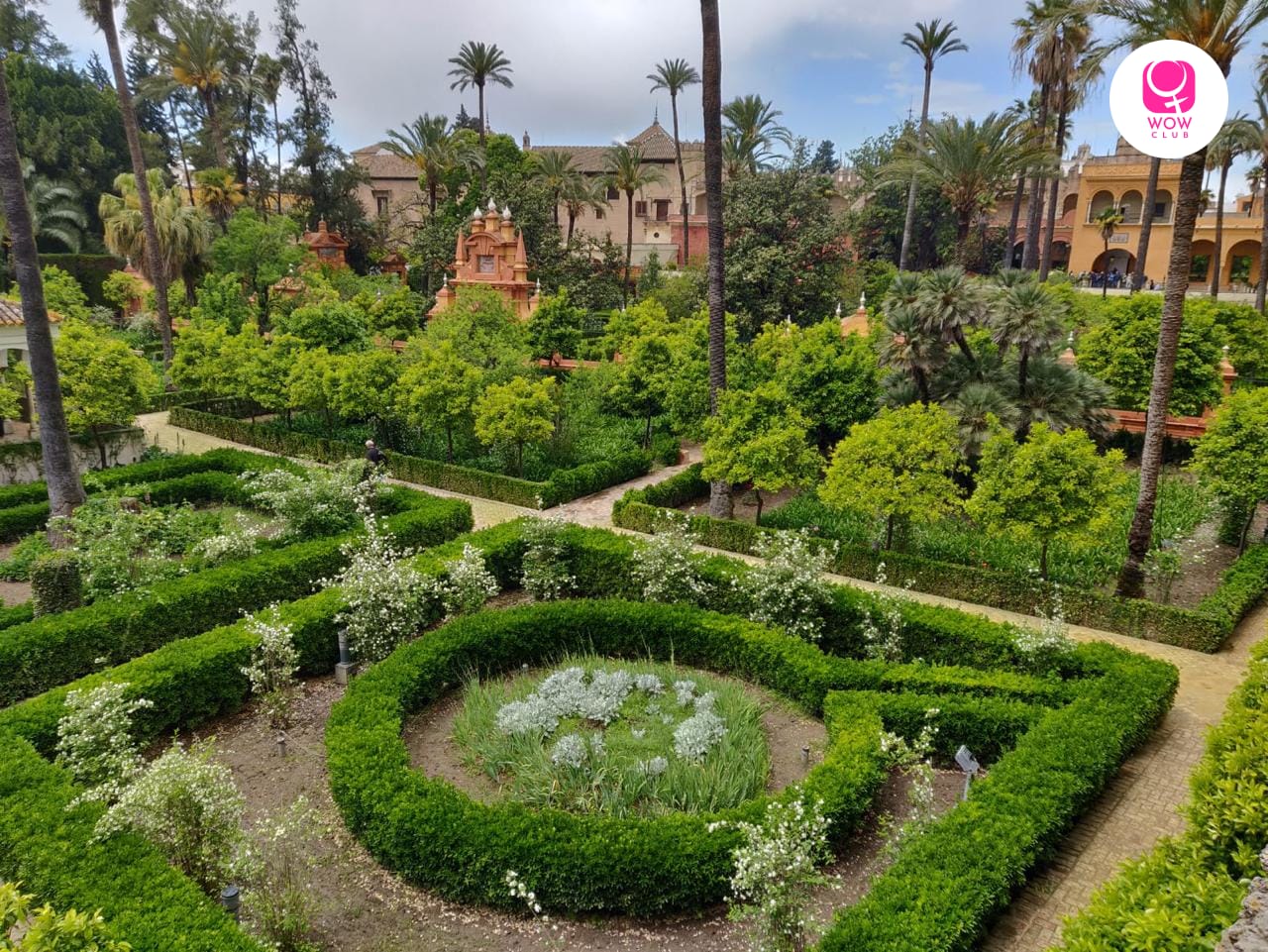 Granada
Charming Andalusian town known for the Alhambra, orange-filled streets and tapas with free beer (@2 Euros at La Riviera Tapas Bar) , mountains all around, dance to the flamenco show, Granada is by far my most favourite city in Spain. Check out some fun things you can do in Granada:
The Alhambra Fortress - The name Alhambra comes from an Arabic root which means "red or crimson castle", is undoubtedly one of the most famous places to visit in Spain. The complex is divided into 3 main sections: Nasrid Palaces, the Alcazaba, and the Generalife.
Free Cave Walking Tour - The route starts at the heart of Granada's old town center and takes in the cathedral and the important churches that surround it as well as Plaza Bib-Rambla and the Alcaiceria market – formerly the site of Granada's Grand Bazaar.
Granada Cathedral  - With stunning interiors and impressive facades, Granada Cathedral is the 4th largest Cathedral in the world.  
The Albayzin Quarter - It is the oldest Arab Quarter with narrow cobblestone streets and delightful Moorish architecture.
Basilica of San Juan de Dios - A lovely jewel of the baroque period is divided into two sections and features a Latin cross floor plan, a nave with side chapels, two on either side, a main chapel and a choir.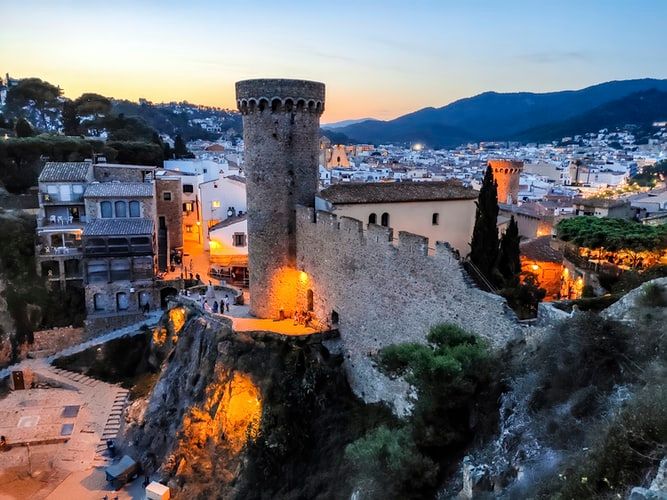 Travel to Spain usually revolve around Barcelona, Madrid, Seville and other popular cities, but very few are aware of the Hidden Gems i.e off the beaten paths top places to visit in Spain.
Malaga
A former stomping ground for Picasso, Malaga is a city of cute pavement cafes, historic plazas and stunning architecture. With over 300 sunny days a year, hot summers and the warmest winters in Europe, it's a great choice for a holiday all year round.
Costa Brava
With sparking Mediterranean coastline and scenery, Costa Brava is a perfect sun soaked getaway.From sweeping bays and rugged, steep cliffs, to protected marshes and sand dunes – you'll be in awe of all of the views.
Antequera
This lovely city is known for its historic sites and ancient burial mounts, featuring a whole host of fascinating things to see and do. Visit to Antequera is incomplete without visiting the stunning El Torcal with its amazing limestone formations.
Marbella
Marbella is Spain's most glamorous resort town, with vibrant nightlife, fashionable shopping & great beaches. White washed houses line winding streets, leading to little squares, chapels and hidden gems at every turn. Typically these tranquil spaces come replete with pretty fountains and are flanked by flower-laden balconies, orange trees and bustling cafes.
Figueres
This city has one of the most fascinating museums in the world "Theatre Museu Gala Salvador Dalí". One can choose to spend  time exploring the scenic countryside surrounding Figueres, especially the endless sunflower fields that seem to run for miles.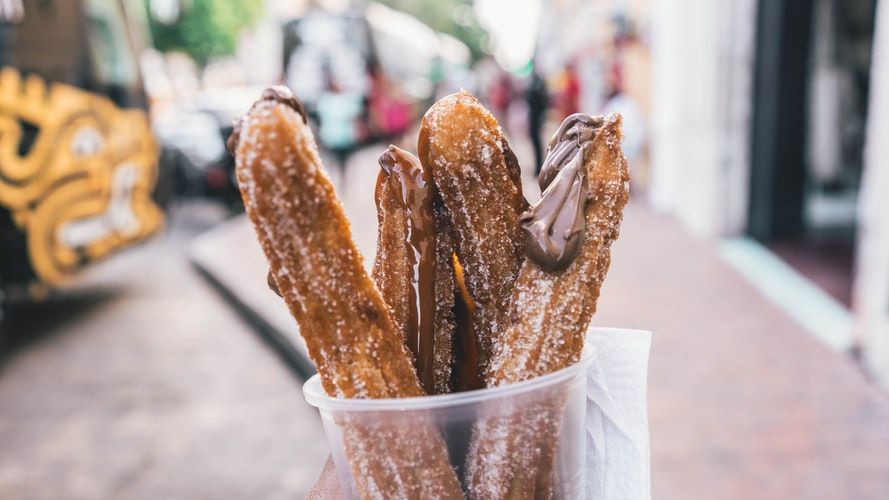 What to eat / drink in Spain ~ Must try
Paella - Traditional rice dish is by far the most popular dishes in Spain.
Tortilla Espanola - Spanish version of omelets and made of eggs, potatoes, and onions.
Patatas Brava - This is one of the most common tapas you'll find all over Spain, and each region has their own spin on it.
Sangria - This is by far the most popular drink in Spain readily available anywhere you go.
Churros Con Chocolate - Fried and sugary sticks served with hot cup of chocolate is a one whole treat.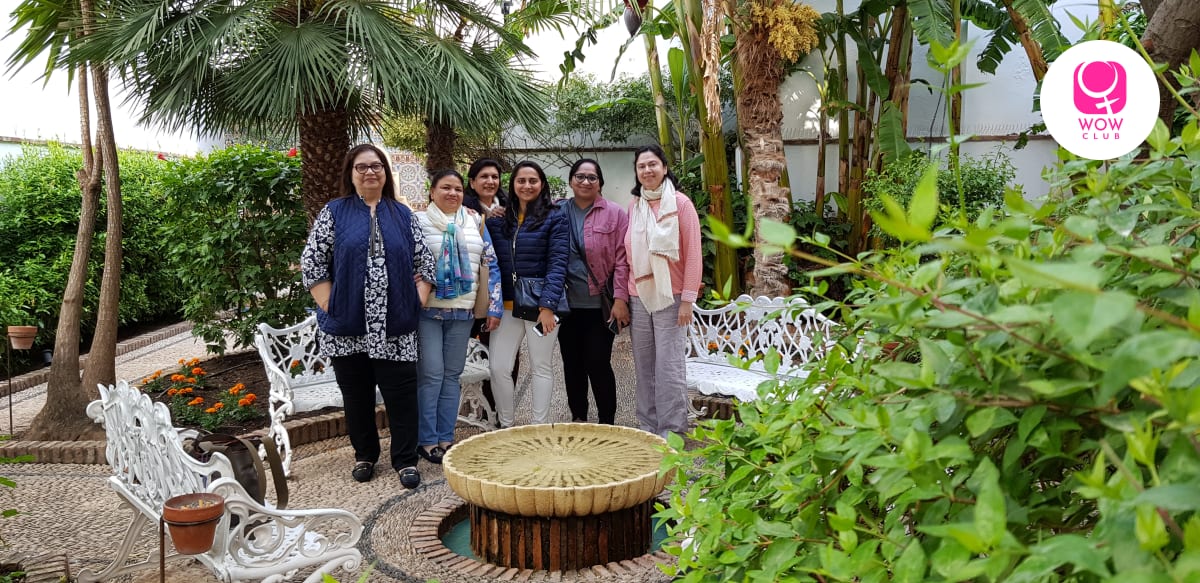 10 Interesting Facts about Spain
The World's largest producer of Olive Oil
The highest amount of clubs in all of Europe
Personal consumption of Cannabis is legal in Spain
There's a Spanish New Year's custom where you eat 12 grapes
Spain has 48 UNESCO World Heritage sites currently
La Tomatina is an annual festival held in Spain where people throw thousands of tomatoes at each other
There's a cable car where you can cross the Spanish-Portuguese border.
Football Is Insanely Popular In Spain
The national anthem of Spain has no words
Spain has more than 8,000 beaches
Best time of visit - Spain is consistently ranked one of the top travel destinations in the world. Most suitable time to visit is between mid April till October.
Language - The most prominent of the languages of Spain is Spanish (Castilian), spoken by about 99%Spanish.
Currency - The current currency is the Euro.
Travel Tips
For female it is one of the safest place to travel.
Be very careful with your belongings in Spain as it is known for its notorious pickpockets.
Tap water is drinkable all over Spain.
Best way to explore is on foot.
Add On (Portugal)
From tapas to architectural marvels, culture, and art, Spain and Portugal are two fabulous European countries that —luckily for us—border each other. These Iberian neighbors share a similar landscape, with cobblestone streets and terracotta rooftops that envelope the Mediterranean.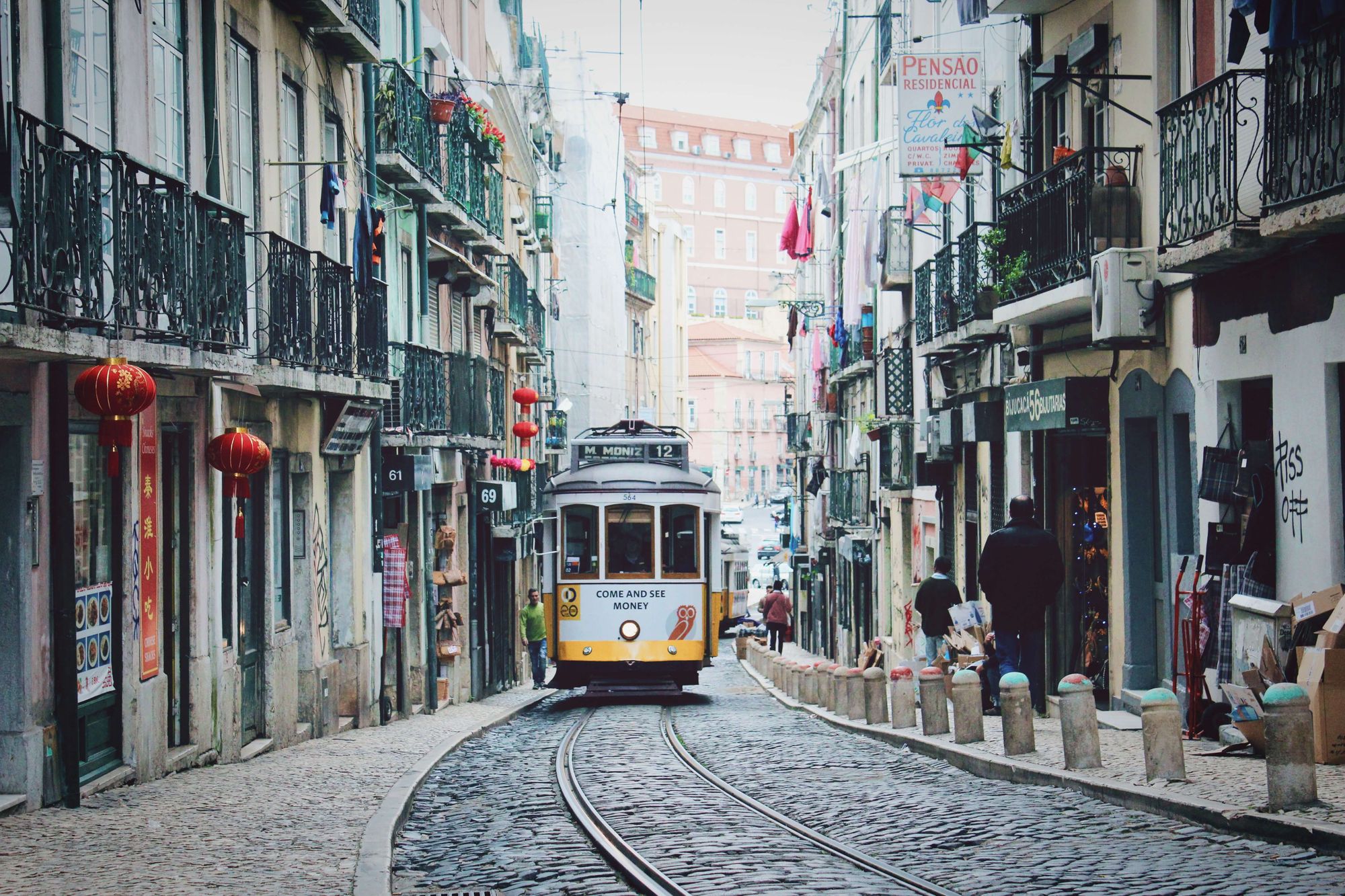 Places to visit in Portugal
Porto - Famous for its colourful houses, cobbled streets, historic bridges and that fortified wine is a proper lovely place to visit.
Sintra - Perched on the western fringes of Portugal, it's one of the most magical and best places in Portugal to explore. Pena Palace is one of the major highlight of  Portugal which is not to be missed.
Lisbon - Portugals' capital is filled with ancient ruins, gorgeous streets and delightful restaurants is a must visit.
The Algarve - Located in the south, this is possibly one of the more popular spots in Portugal for visitors looking for sun, sea and sand.
The Azores - Home to volcanic scenery, island of Sao Miguel is a real treat to eyes.
Best time to visit: The spring or fall months of March to May or September to October is the recommended time.
Language - Portuguese is the first language spoken by most of the population.
Currency - The current currency is the Euro.
WOW Pro Tip - A Uniform Schengen Visa is valid for both Spain and Portugal.
It save some of your time on planning, just sit back and check out our upcoming departures for Spain  and Portugal.