New Zealand is an off beaten destination which never fails to amaze you with its beautiful scenery and landscapes while driving even if you are solo women travel to New Zealand. If you are planning a trip to New Zealand pretty soon then get ready for mammoth national parks, dynamic Māori culture, and world-class surfing and skiing. New Zealand can be mellow or action-packed, but it's always epic. New Zealand is one of the safest countries in the world, so ideal for an all women holiday or even a solo woman experience who wants New Zealand tours from India. Are you thinking about solo women trip to New Zealand tour from India and don't know where and how do you start? No worries Wanderers!  WOW Club has a number of exciting options for you!
Contents
A Perfect 11 Day New Zealand itinerary
An itinerary is an important thing which should be a perfect combination of sightseeing, adventure and fun time specially when you are on New Zealand tour from India. New Zealand is a blend of everything and you will find a lot to do here in North Island and South Island. Here is a WOW itinerary which has got interesting things to do for a solo women travel to New Zealand.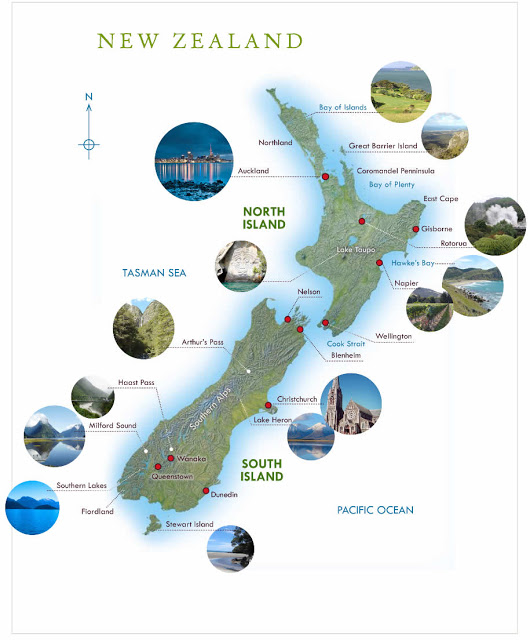 DAY 1| Welcome to the North Island: You may start your trip from the North Island- Auckland. Coined the 'City of Sails', Auckland floats on two glistening harbours, Waitemata and Manukau, both of which are gloriously speckled with large ferries, luxury yachts and comparatively humble boats that voyage to nearby islands and waterside towns. You may choose to explore the Sky Tower, War Memorial, Harbour and other places.
DAY 2| The Glow worms &  The Caves: On the way to Rotorua make sure to see the Waitomo Glowworm Caves. Known as one of New Zealand's best natural attractions, take a boat ride through the glow worm grotto, marvel at thousands of magical glowworms and become part of over 130 years of cultural and natural history. Enjoy the local lunch at Waitomo.
DAY 3| Rotorua: Hot Springs & Geysers: Once you are in Rotorua you should include the Wai-O-Tapu Thermal wonderland and Waimangu Valley boat cruise. Wai-O-Tapu is New Zealand's most colourful geothermal attraction - just a 30 minutes drive from Rotorua. Experience spectacular volcanic craters, enormous hot water springs, beautiful geothermal features, rare and unusual plant life, brilliantly coloured microbiology and a wide array of birds at Waimangu Valley.
DAY 4| To The South Island: You may spend one more day in North Island to visit Wellington or fly to the South Island. Arrive at Queenstown Airport and proceed to Skyline Gondola. Take a scenic ride in the iconic Skyline Gondola and take in the stunning views as you ride the steepest cable car lift in the Southern Hemisphere! Don't forget to enjoy a luge ride at the Skyline.
DAY 5| Adventure at Queenstown : Queenstown is famous for adventure sports like Skydive, bungee jumping, Shotover Jet and 4x4 Jeep. Shotover Jet is a unique breathtaking jet boat ride through dramatic and narrow canyons. Experience a personalised adventure tour into the New Zealand backcountry in the specialised 4×4 vehicles. These will be taking a complete day if you choose to do two or more activities.
WOW Pro Tip: Weather plays an important role if you are planning on skydiving. Make sure to keep an alternate plan for the day in case weather is not in your favor for skydiving.
DAY 6| Te Anau: Drive towards Te Anau which is approx 2.5 hr drive from Queenstown. You may choose to take a cruise on Lake Te Anau or visit the Te Anau Glowworm caves. You may also visit the museums and wildlife parks in Te Anau.
DAY 7|Cruising Milford Sound: Drive towards Milford Sound (approx 2 hrs drive) from Te Anau. Despite its name, Milford Sound is actually a fjord, not a sound. It is also the only fjord in New Zealand that is accessible by road. You may further enjoy some light trekking at Fiordland National Park.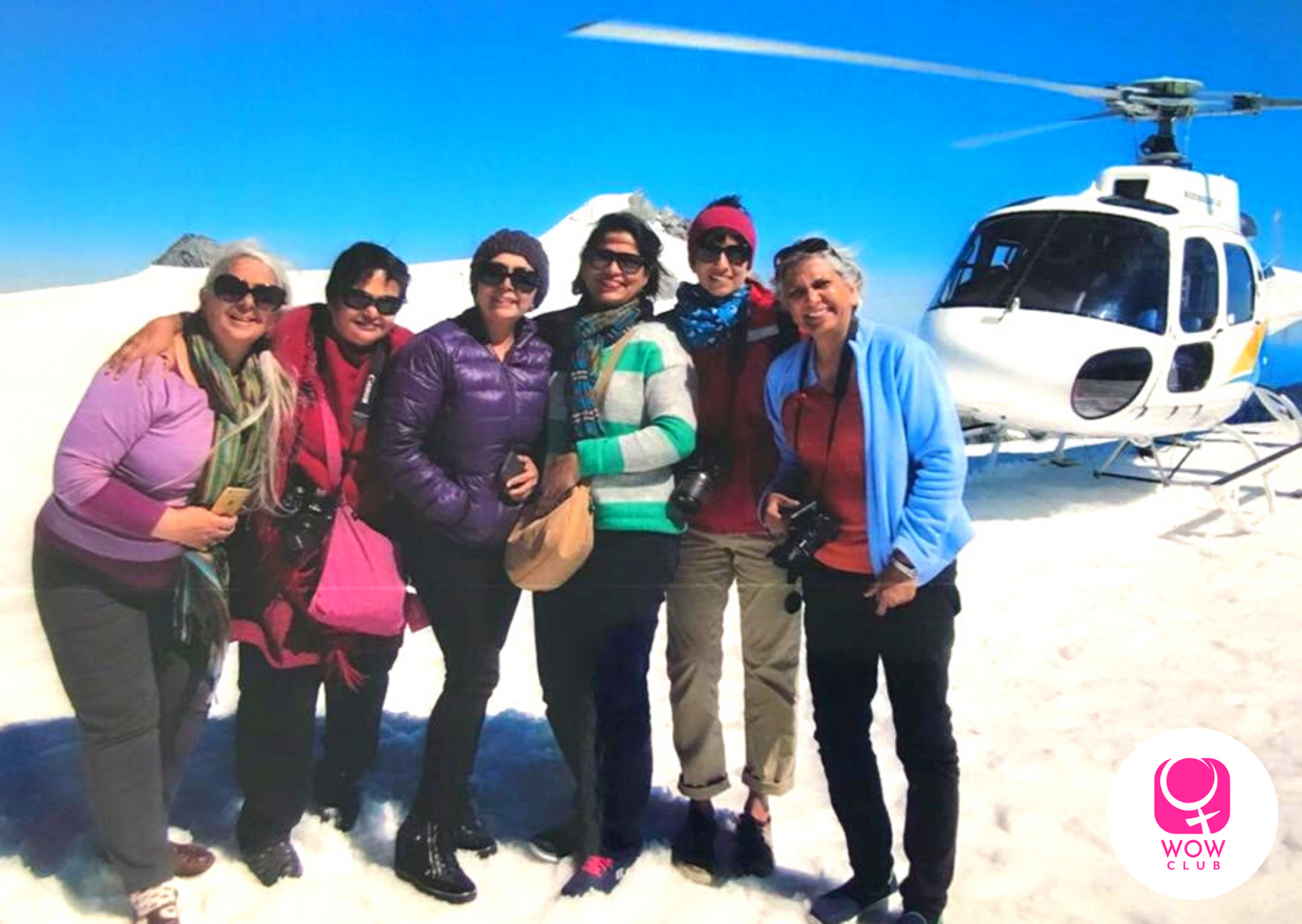 DAY 8| Kia Ora Dunedin: From Te Anau you may drive to Dunedin (approx 4 hrs drive).Dunedin is  known for its Scottish and Maori heritage, Victorian and Edwardian architecture, and a large student population. You may visit Baldwin Street- the World's steepest street, Signal Hill lookout for a grand view of Dunedin city, harbour and Otago Peninsula.
WOW Pro Tip: On the way from Te Anau to Dunedin, visit Mrs. Jones fruit Orchard where you may enjoy a real fruit ice cream made to order. It's delicious!
DAY 9|New Zealand's Wildlife Capital: Visit the Taieri Gorge Railway journey- one of Dunedin's top attractions. Negotiating the winding gorge, the comfortable train travels through ten tunnels and across numerous bridges including the famous Wingatui Viaduct – the second largest wrought iron structure in operation in the world. You may also visit the Albatross centre where you see the nesting colony of these giant wonders. Also see the little Blue Penguins which are  the world's smallest penguin.
DAY 10| Christchurch & More: You may proceed to Christchurch (approx 5 hrs drive) from Dunedin. Christchurch is the city of exploration, where urban regeneration and heritage thrive. Highlights- Christchurch Botanical Garden, International Arctic centre and Christchurch Gondola. Expect street art and innovative projects, a bustling hospitality scene and established green spaces.
DAY 11|Kia Pai or Good Bye NZ: You may plan on staying back for few more days or fly back home with beautiful memories and souvenirs.
WOW Pro Tip: You may also choose to extend your travel to Australia if you have a few more to spend.
Weather in New Zealand
Since the Maori people named New Zealand, 'The Land of the Long White Cloud' / Aotearoa, the climate has been of paramount importance to the people of New Zealand – many of whom make their living from the land. New Zealand has mild temperatures, moderately high rainfall, and many hours of sunshine throughout most of the country. Its climate is dominated by two main geographical features: the mountains and the sea. Weather in New Zealand can change unexpectedly. Be prepared and understand what you can expect from different seasons below.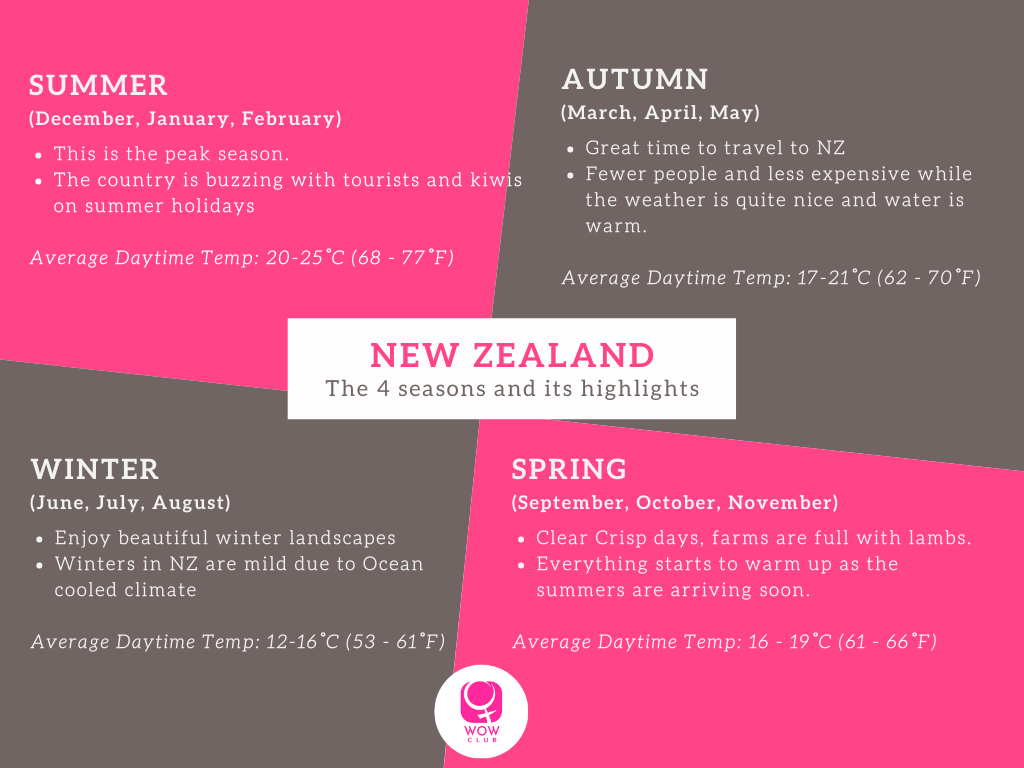 While the far north has subtropical weather during summer, and inland alpine areas of the South Island can be as cold as -10°C (14°F) in winter, most of the country lies close to the coast, which means mild temperatures.
The average New Zealand temperature decreases as you travel south. January and February are the warmest months, and July is the coldest month of the year.
NORTH ISLAND
New Zealand's North Island offers active volcanoes, island sanctuaries and immense culture and history for an authentic experience. From the far north where New Zealand's political history began, journey through landscapes that blend magnificent beaches, sprawling farmlands and geothermal wonders. Māori culture is rich and ever-present in many parts of the North Island.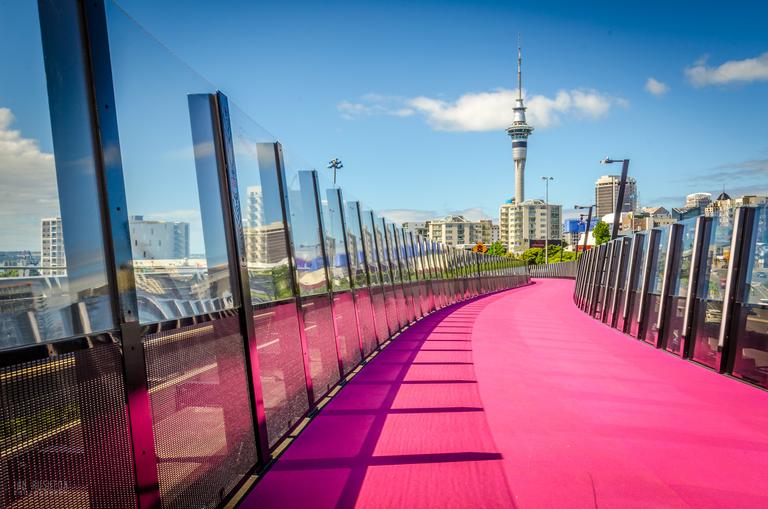 Places to visit in North Island
As New Zealand is divided into two islands it is important to know where you want to spend more time. Here are the 9 main places and cities of the Island which you should not miss while travelling to New Zealand.
Auckland
More than just a city, Auckland is a whole region full of things to see and do. Best of all, with so many experiences close by it's easy to hop from one adventure to the next.
West Coast Beaches & Waterfalls: Less than an hour from Auckland City lie the wild west coast beaches, where the Tasman Sea meets long, vast stretches of black sand. Visit Muriwai Beach to see the impressive clifftops and gannet colonies or head to Piha, a popular surf beach, and Karekare, made famous as the backdrop for the film The Piano.
Rangitoto Island: Auckland's most iconic island, Rangitoto is a dormant volcanic cone that sits just off the coast from the central city. Take a short ferry from the city to walk or do a guided tour to the summit for spectacular views, or glide across the harbour via paddle power on a sunset kayak tour.
Waiheke Island: Just a 35-minute ferry ride from downtown Auckland. Known as the 'island of wine' for its many wineries and vineyards, a wine tasting tour is a must. Enjoy a day trip and explore the beaches, restaurants and other activities on the island.
Adventure in the City: Try a Sky Jump from the iconic Sky Tower, or walk its edge - 192 metres above ground level! And if that's not enough, head to the Auckland Harbour Bridge for New Zealand's only Bridge Climb or bungy into the Waitemata Harbour. Epic!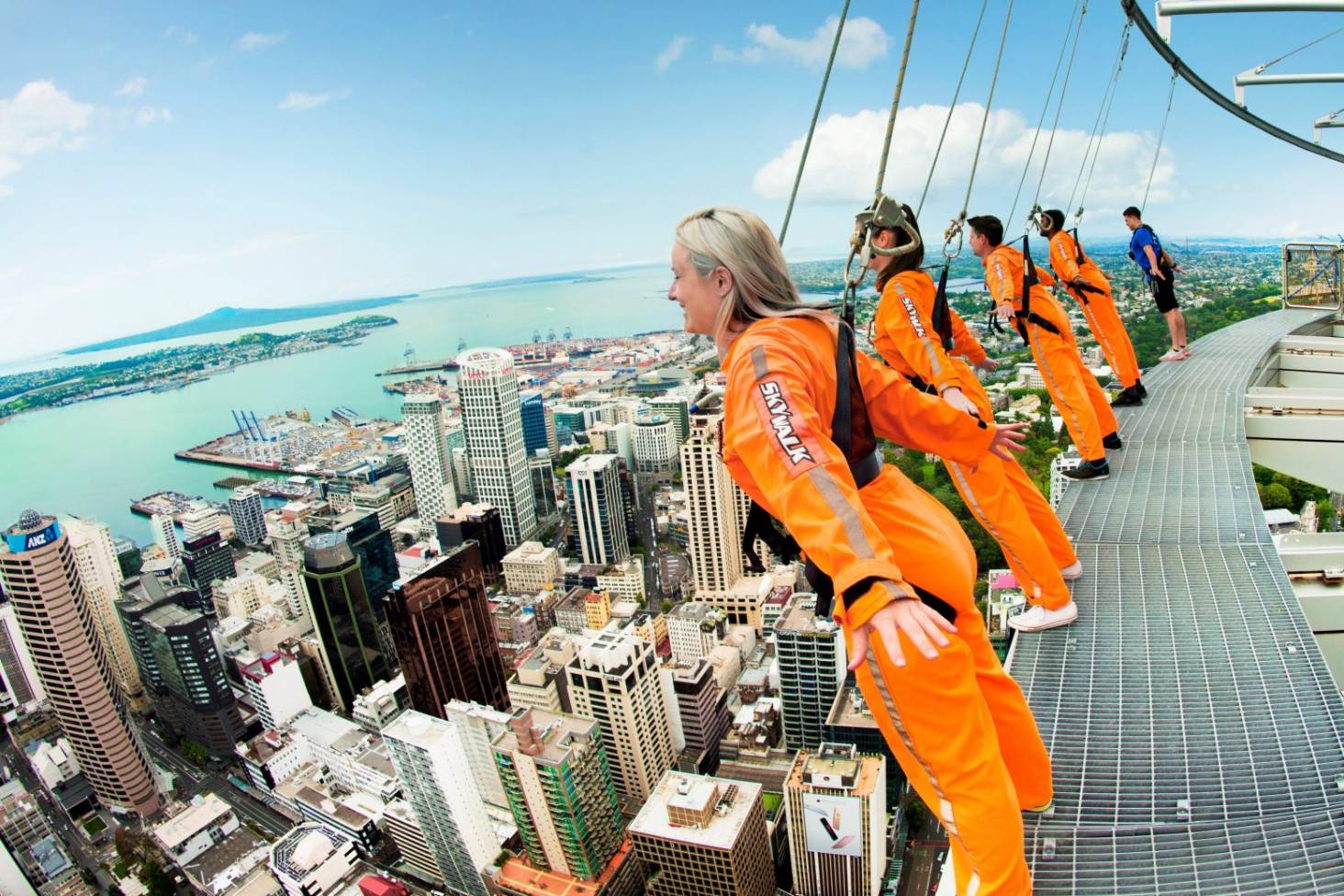 2. Rotorua
Rotorua is known for bubbling mud pools, shooting geysers and natural hot springs, as well as showcasing our fascinating Māori culture. Rotorua offers a range of options for swimming or relaxing in the magnificent thermal waters. Warm up in a natural lakeside hot pool, stand under a hot waterfall, or float under the Milky Way in a hot stream. The city also features a thermally heated public swimming pool, and a number of luxurious thermal spas.
Wai-o-tapu Thermal Valley: Made over thousands of years, Wai-o-tapu Thermal Valley is a fascinating landscape of geothermal colour and energy. Admire the bright orange and turquoise 'champagne' pool, bubbling mud, impressive volcanic craters, steaming fumaroles and bright silica terraces.
Mitai Maori Village: Spend an evening being immersed in indigenous Maori culture at Mitai Maori Village. View warriors paddling an ancient waka (war canoe), savour a traditionally cooked Hangi (earth oven) meal and enjoy an authentic Maori performance.
Visit Hell's Gate: One of the most active thermal parks in Rotorua, Hell's Gate is home to the Southern Hemisphere's largest hot water waterfall as well as examples of land coral and large areas of sulphur deposits. Make the most of the healing properties found in its geothermally-heated mud baths or enjoy an interactive Maori carving experience.

3. Waitomo Glowworm caves
Known as one of New Zealand's best natural attractions, take a boat ride through the glow worm grotto, marvel at thousands of magical glowworms and become part of over 130 years of cultural and natural history. The Waitomo Glowworm Caves tours are made up of two levels. The upper being dry and decorated with stunning, delicate cave formations and the lower level consisting of stream passages, glowworms and the Cathedral, the tallest chamber in the cave.
4. Waimangu Volcanic Valley
This is the world's youngest geothermal system. Experience spectacular volcanic craters, enormous hot water springs, beautiful geothermal features, rare and unusual plant life, brilliantly coloured micro biology and a wide array of birds. Immerse yourself in the stories of the Mt Tarawera volcanic eruption, its people, and the resulting dramatic landscape changes that created the world's youngest geothermal park.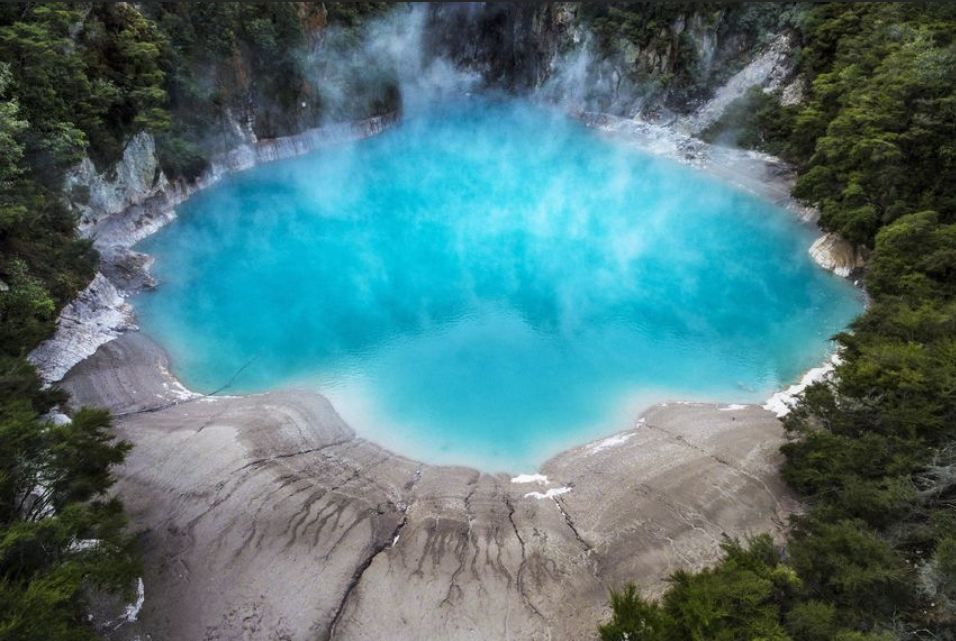 5. The Coromandel
The Coromandel, renowned for its pristine beaches, misty forests and laid-back vibe, is one of New Zealand's most popular holiday destinations. Activities and attractions are plentiful, from fishing and diving to hiking and cycling. You might choose skydiving in Whitianga or a guided sea kayak tour around the coast.
6. Wellington
Situated at the southern end of the North Island, Wellington, New Zealand, was named "the coolest little capital in the world" by Lonely Planet. Relax at Oriental Bay, Wellington's golden-sand inner-city beach and delve into the many museums, art galleries and theatre shows that make up the city's pulsing cultural scene. Try the visually stunning Makara Peak track, as well as the City to Sea walk where you can experience the best of Wellington's waterfront. Ride the cable car up the hill to Kelburn for amazing views over the city and enjoy an ice cream at the top. Fuel your visit with strong coffee and world-class craft beer – Wellingtonians are masters of casual dining, with plenty of great restaurants, night markets and food trucks.

7. Napier
Napier is home to many fine wineries, fabulous restaurants, bars and cafes. The boutique shops are a must-visit, as is the Sea Walls collection of magnificent murals painted on more than 50 walls around the city. Grab a map and walk or ride around the city to see them up close. For the perfect photo opportunity, visit the Viewing Platform located on the Marine Parade foreshore, just down from the Pania statue. Napier is also the perfect base from which to explore the wider Hawke's Bay region.
8. Hamilton
The city of Hamilton is located on the banks of the mighty Waikato River, which is best appreciated from one of the scenic riverside walks or boat cruise. The visually stunning Hamilton Gardens are webbed by paths that journey through a gallery of themed gardens from grand Italy to tranquil Asia. Other city highlights include the Waikato Museum which provides an insight into the areas rich history and the Hamilton Zoo, which provides native birds with enormous freedom in a walk-through free flight aviary.
9. Matamata
Matamata is a must see if you're a Lord of the Rings and Hobbit fan. Take a guided tour of the Hobbiton Movie Set™ and enjoy the town's fabulous cafes. It has more than 44 unique hobbit holes, including Bag End (Bilbo's house). As you wander through the heart of the Shire, you'll get to hear the fascinating commentary about how it was all created. Generally tickets are sold out weeks ago during the peak season, therefore, make sure to buy tickets well in advance and be there half hour before time.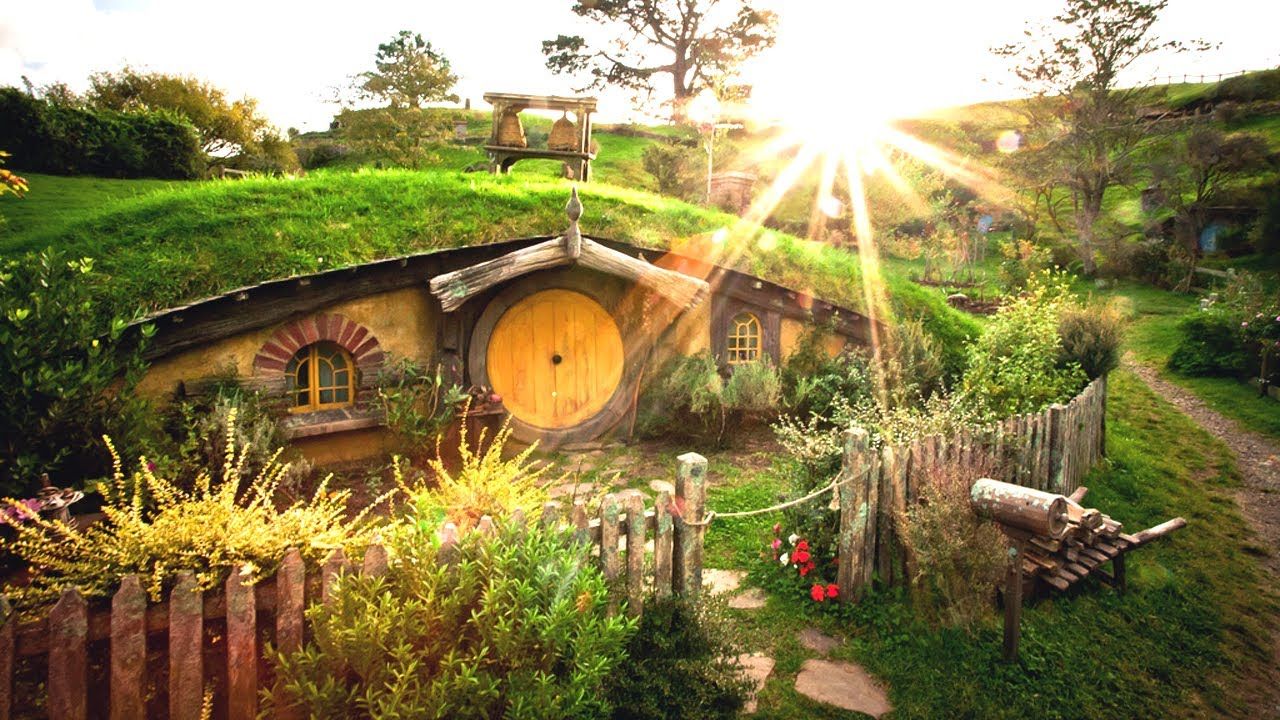 SOUTH ISLAND
New Zealand's South Island is undoubtedly one of the world's most beautiful places, where golden beaches and dense rainforests border the snow-capped Southern Alps and adventures are endless. Roadside kiosks sell everything from farm eggs to grandma's tomato relish, while world-class regional restaurants skim the cream of local crops for innovative tasting menus.
Places to Visit in South Island
No matter if you are into culinary experiences, beaches, history or adventure, you will find something for everyone. So here are the 9 places and cities you should not miss while travelling to New Zealand's South Island.
Queenstown
Explore wineries, epic film locations, adventure activities or spoil yourself with a trip to a spa. Here are a few experiences which you would like to add while planning a travel to New Zealand.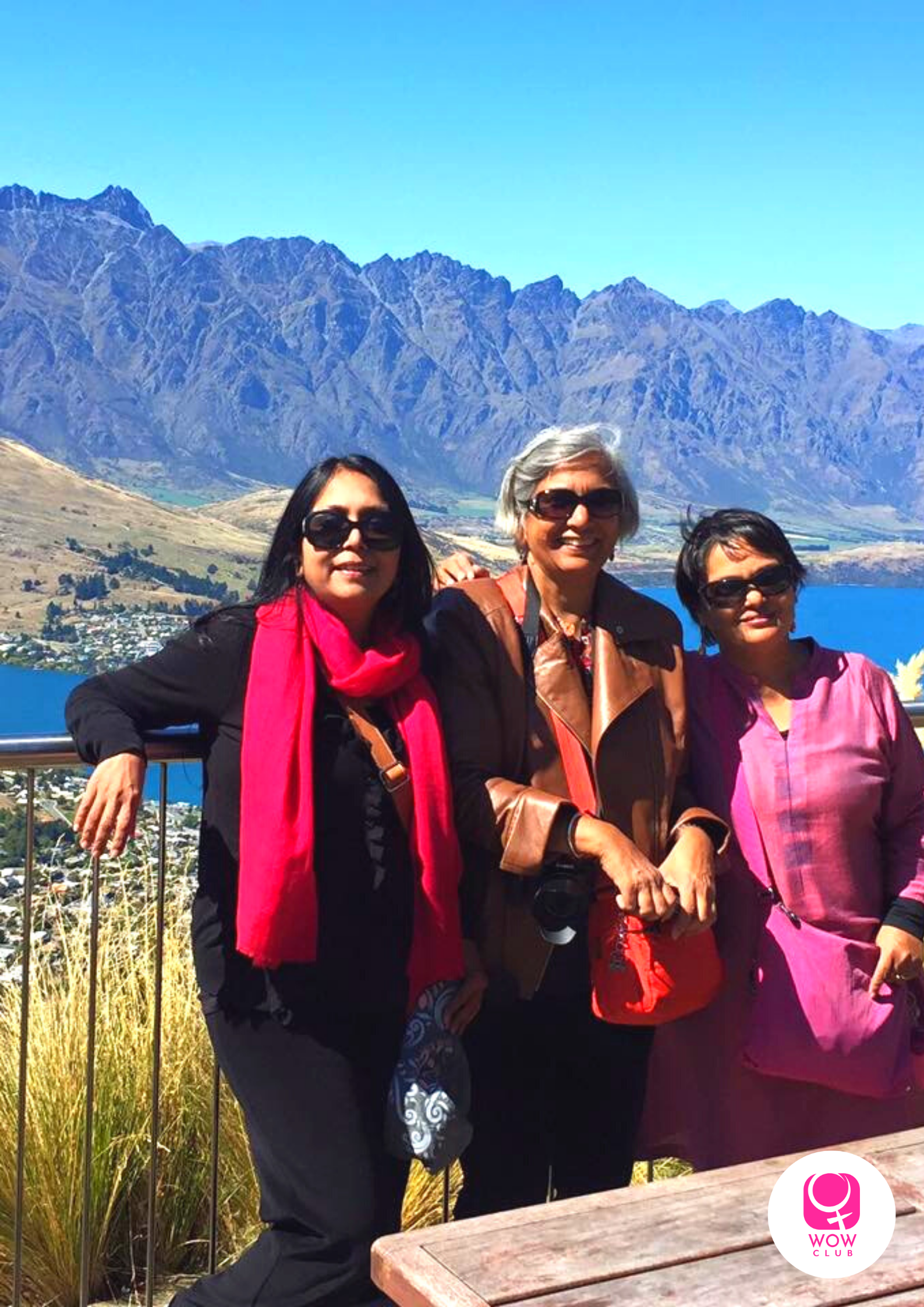 Skyline Gondola: Enjoy an iconic Queenstown experience and take the Gondola up Bob's Peak, high above Queenstown to the Skyline complex. From the top enjoy panoramic views of the Southern Alps and across Lake Wakatipu - try your hand at luging or consider paragliding back down to town! It's fun.
For Adrenaline Junkies: Queenstown is home to a range of adventure activities, from the world's first and most famous bungy jumps - the Kawarau Bridge Bungy - to jet boat thrills through the rugged beauty and unspoilt grandeur of the white-water rapids of the Shotover River.
Gastronomic Experiences: Queenstown's diversity is perhaps best experienced via your tastebuds! With some 150 restaurants, bars and cafes offering up everything from gourmet burgers, locally made ice cream, cuisine from all over the world and a truly cosmopolitan café culture, you can really get amongst Queenstown's food and wine scene.
Arrowtown- Historic and picturesque: Situated on the banks of Arrow River is historic Arrowtown, established during the gold rush of the 1860s and still a vibrant town centre today. Only 20 minutes from Queenstown, this picturesque destination is home to the Lakes District Museum - the best small museum in New Zealand, a preserved gold rush village, an international golf course, 4WD scenic tours and is the centre for most walking and cycling tracks in the Wakatipu.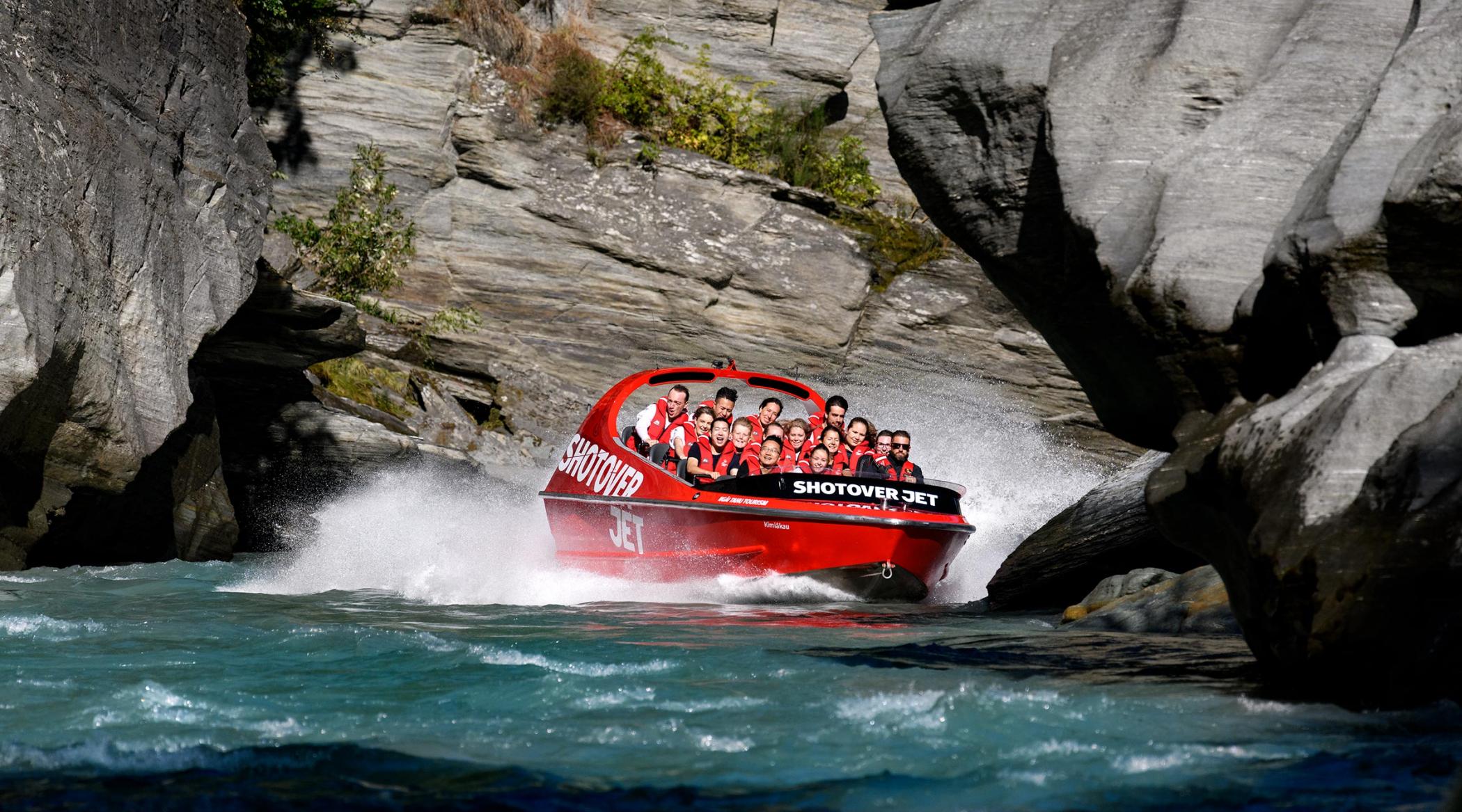 2. Dunedin
Known as the Edinburgh of New Zealand, Dunedin is the country's city of the south, wearing its Scottish heritage with pride. Surrounded by dramatic hills and at the foot of a long, picturesque harbour, Dunedin is one of the best-preserved Victorian and Edwardian cities in the Southern Hemisphere. The accommodation is good and plentiful; the nightlife buzzes with funky bars and delicious restaurants and the natural attractions are unique and fascinating.
Dunedin Railways: Departing from the historic Dunedin Railway Station, the Taieri Gorge Railway takes passengers on a picturesque journey through the Central Otago hinterland. Ride over the Wingatui Viaduct, the largest wrought iron structure in the world, and if the sun is out, stretch your legs by crossing one of the bridges on foot (the train will wait for you). The Taieri Gorge train departs daily to Pukerangi (four and a half hours return), and on select dates to Middlemarch (approximately six and a half hours return).
Wildlife: Dunedin is home to magnificent and rare wildlife. On the Otago Peninsula you can spot Little Blue Penguins, Yellow-Eyed Penguins, fur seals and sea lions visit the world's only mainland breeding colony of Northern Royal Albatross. View the Albatross with a guided tour at the Royal Albatross Centre, and pair this with a dusk viewing of Little Blue Penguins returning from a day at sea at the adjacent Blue Penguins Pukekura.
Larnach Castle: New Zealand's only castle is an important and much loved piece of Dunedin history. Built in 1871 by William Larnach, a merchant and politician born of Scottish parents, Larnach Castle has been carefully restored to its original Victorian grandeur, and its beautiful rooms and ma, gardens are open to the public 365 days a year. The castle boasts a 3,000 square foot ballroom, which hosts high tea at 3pm every day, and a tower commanding sweeping views of the Otago Peninsula.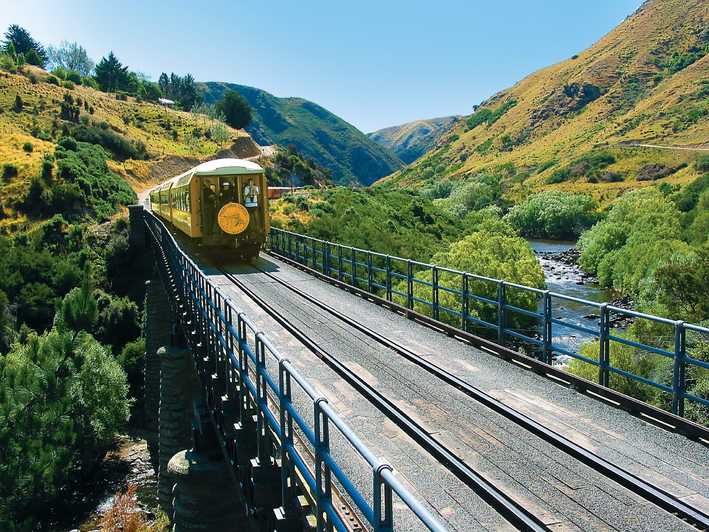 3. Christchurch
Christchurch, the largest city in the South Island of New Zealand. It is one of the world's most unique destinations, combining urban regeneration with heritage, culture and exhilarating activity. The central city is filled with cutting-edge architecture alongside some of the oldest buildings in New Zealand.
Hagley Park And The Botanic Gardens: It seems like every time you walk through the gardens, there's something new to discover. If grand water fountains are your thing we don't know if it's anyone's thing but this one is pretty cool then you'll love the restored peacock fountain found in Christchurch's Botanic Gardens.
The Canterbury Museum: A walk through Botanic Gardens will lead you to Canterbury Museum the token attraction to visit if you are on a budget (or have no money at all as it is free). Learn about NZ history, art and the natural world.
Go To A Free Gig At The Darkroom: Generally running Thursday to Saturday nights, The Darkroom on St Asaph Street puts on free or cheap live music. From Jazz to comedy gigs and everything in between you can't really predict what will be on at the Darkroom so if you are spending a bit of time in Christchurch, check them out and see if any event tickles your fancy.
Quake City: A must-visit for anyone interested in understanding the impact of the Canterbury earthquakes, this compact museum tells stories through photography, video footage and various artefacts, including the remnants of ChristChurch Cathedral's celebrated rose window and other similarly moving debris.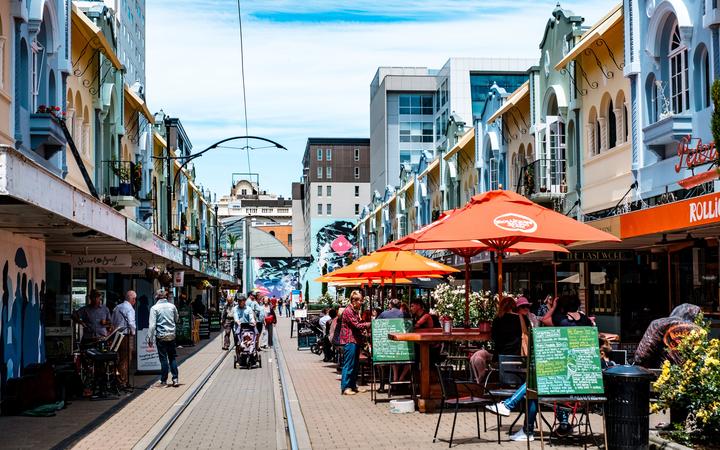 4. The glaciers: Fox Glacier or Franz Josef Glacier
Like many places in New Zealand, this isn't going to be quick or easy to get to, and you'll have to retrace your steps all the way back past Wanaka (perhaps stop there for another hike) and continue upwards up the west coast. That said, it's a gorgeous drive in a more rural and lush part of the island and the glaciers are incredible to see!
Helicopter ride and snow landing: At some point while you're in New Zealand, you've just got to break open your wallet and do a helicopter ride. You see so much more from up there and you'll get a chance to get on the glacier without mountaineering your way up there. I did this last time I visited New Zealand and it was breathtaking. You can book here.
Go for a hike: There are SO MANY hikes to choose from of varying lengths and difficulty that you could stay for weeks and not run out. Check out the listing here and pick your favorite.
5. Marlborough
It has been said that there is no wine anywhere in the world that tastes like the wine of Marlborough – the balance of extraordinary purity and intensity of flavours set around impressive aroma, distinctive fruit characteristics and appealing balanced acidity is superb. These are stylish, exciting wines that surprise and delight. If you are a wine lover you should definitely make a stop here. This is 362 kms North of Christchurch- approx 5.5 hrs.
6. Fiordland
Fiordland is one of the most dramatic and beautiful parts of New Zealand. Absorb the breathtaking treasures of this region by water, air or hiking. If you have some time view the Ata Whenua which is a 32 minute film showcasing the landscapes for which Fiordland is famous. See untouched mountains, lakes, rivers and rainforests that can only be reached by helicopter. Milford Sound is a part of the Fiordland National Park. Milford Sound is a fusion of spectacular natural features with amazing visual cues around every corner. Milford Sound is the only sound (a Fjord actually) in New Zealand easily accessible by road.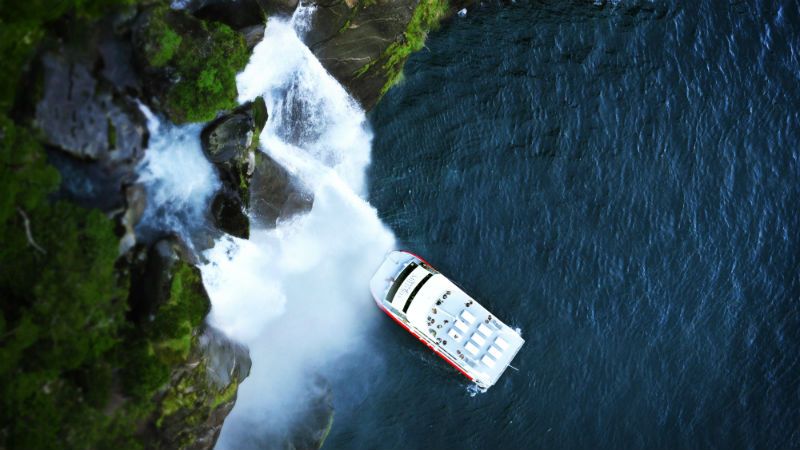 WOW Pro Tip: For a less crowded place visit Doubtful Sound instead which is in the centre of the Fiordland National park. Reaching there would include boat cruise (or a scenic flight) across Lake Manapouri which is gorgeous. Also look out for wildlife, such as dolphins, seals, penguins which are often seen.
7. Nelson Tasman
Nelson Tasman is renowned for its stunning natural landscapes, with diverse geography capturing everything from long golden beaches to untouched forests and rugged mountains. Perhaps it's the sun, perhaps it's the location, but Nelson Tasman has long been a magnet for creative people. With one of the largest numbers of working artists and galleries in the country, you'll find an array of craftspeople living in the region; traditional, contemporary and Māori. Visit their studios, explore the weekend craft markets, taste the delicious locally made artisan products and find something extraordinary to take home with you.
8. Wanaka
With four distinct seasons, Wanaka is a year-round destination. Summers are hot and dry - perfect for water-sports, hiking and biking. Winters are cool and crisp with four diverse ski areas offering great options for skiers and snowboarders. Spring is the ideal time to get out and explore the lakeside tracks and trails, and the vibrant colours of autumn are perfect for photography. It's not just the outdoor enthusiasts who have plenty to do, stroll the streets and be inspired by galleries, stylish shops and be spoilt for choice with a great selection of cool cafes, excellent restaurants, craft breweries, award-winning wineries, and an artisan distillery.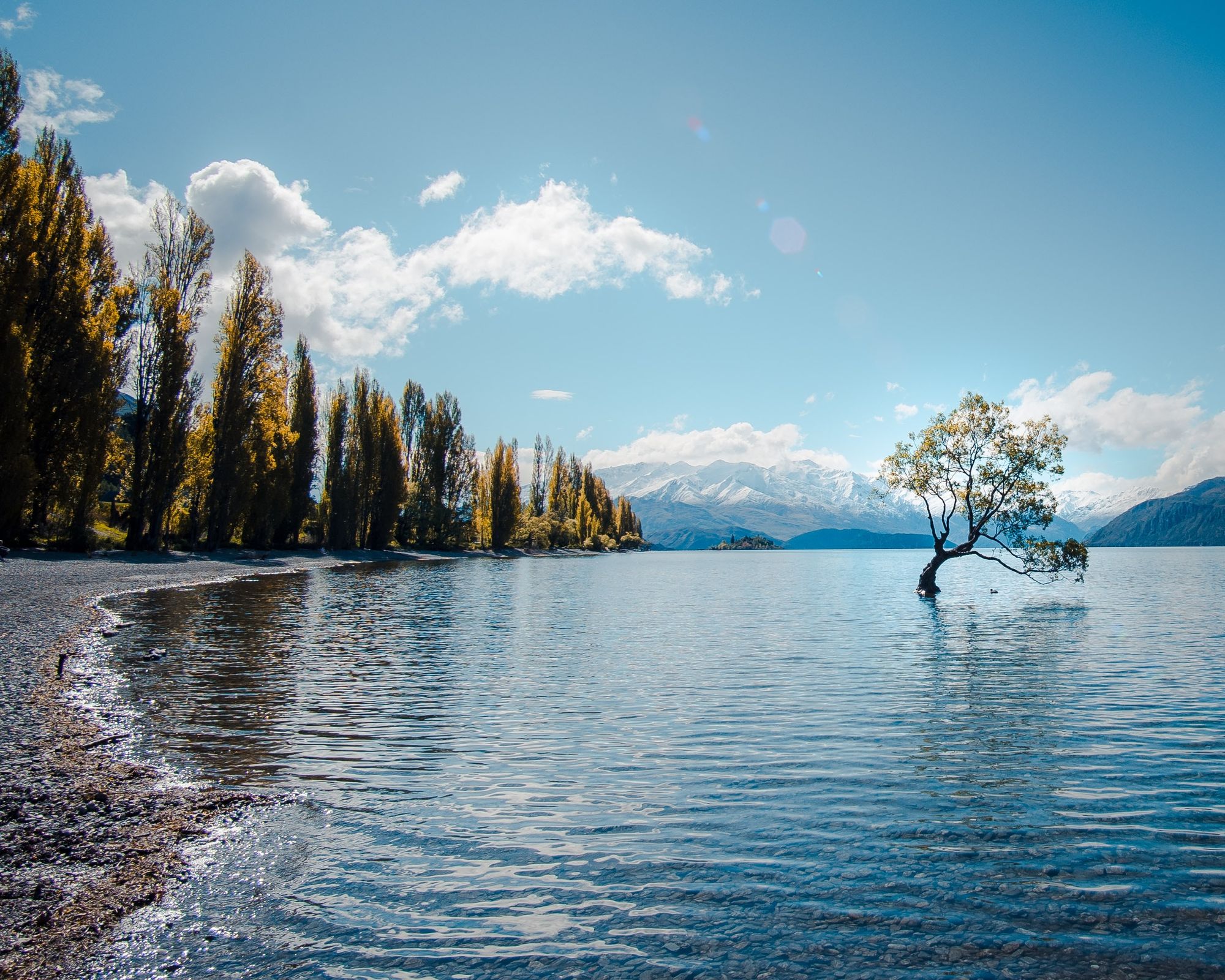 9. Waitaki
The Waitaki region is a place of scenic contrast and haunting natural beauty. Experience mysterious boulders, windswept beaches and Maori rock art. Here you can also Soak up the view in Omarama Hot Tubs and also Discover the Clay Cliffs which are just 20 minutes drive from Omarama. Also visit the ancient coastal stones which are situated on Koekohe Beach the Moeraki Boulders are mysterious spherical stones formed millions of years ago weighing up to several tonnes and measuring up to several metres.
STEWART ISLAND
Stewart Island is New Zealand's third largest island, situated 30 kilometres south of the South Island, across the Foveaux Strait by ferry or by airplane. If you have traveled this far in New Zealand, you've likely already seen a kiwi, the country's most famous endemic bird, in a wildlife sanctuary. Stewart Island, however, may be your best bet to see them in the wild. The crossing from Bluff, near Invercargill, to the island's port of Oban via express catamaran costs $106 round-trip and takes roughly one hour. Once on the island, there are countless walking paths, but the best way to see it is via the Rakiura Track, another Great Walk. A 20-mile loop, it takes about three days to complete, starting from the Lee Bay Road End, two miles north of Oban, and ending near the Rakiura National Park Visitor Centre in Oban. There are two huts along the path and three campsites that must be booked in advance.
WOW Pro Tip: Did you Know?
The Aurora Australis (Southern Lights) can be regularly sighted from the island, making it a spectacular location for astrotourism and leading to the name Rakiura, "The Land of Glowing Skies".

If you would like to extend your trip further and are wildlife enthusiasts, you should visit the Chatham Islands and Subantarctic Islands. These remote islands have UNESCO World Heritage status and the highest protection of any nature reserves in New Zealand.
Getting to New Zealand
Regardless of whether you're headed to a specific place or planning to circumnavigate the island, Christchurch's central location makes it the perfect jumping-off point in the South Island. Flights to Christchurch tend to be more affordable—and reliable—than those to Queenstown or Dunedin in the south, the island's two other international airports. Christchurch Airport even has a dedicated area for reassembling bicycles. If you want to start with North Island you can start your journey from Auckland or Wellington.
Getting Around
Flying: Auckland Airport is our largest international airport, followed by Christchurch, Wellington, Queenstown and Dunedin. If you're short on time, 62 regional airports (for internal travel) exist across NZ, and tickets are relatively inexpensive. For example, flying from Auckland to Queenstown will run you about $120. There are also no security checks for regional flights, which saves on travel time. However, be aware that smaller airports are more vulnerable to high winds, snow, and heavy rainfall—all of which mostly the South Island has in buckets—and flights are often delayed or cancelled for these reasons.
Buses: InterCity (Flexipasses from $132) offers service throughout much of the South Island but has a limited schedule and doesn't run in some areas (such as Golden Bay) during the winter months. Relying on the bus may also limit you from exploring backcountry areas.
Driving: I know what you are thinking - Yes, you can drive with your Indian Driving License. Three popular rental companies are Jucy (from $80 per day), Apex (from $46 per day), and Travellers Autobarn (from $36 per day), all of which have minimum lending periods of anywhere from three to ten days.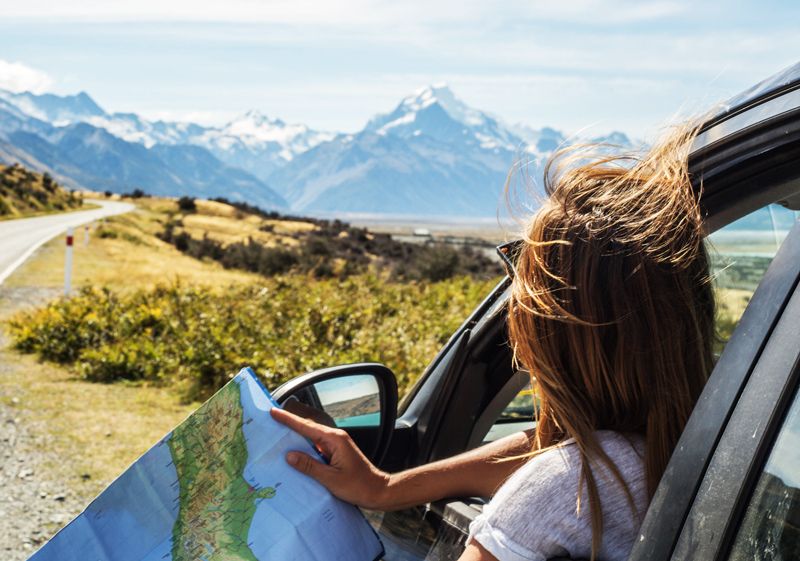 Another important consideration is where you will be driving. If you plan to head into the backcountry, you won't regret choosing a vehicle with four-wheel drive and ample clearance.
WOW Pro Tip: Complete a series of driving tasks and test yourself on New Zealand's road rules. If you pass the tests, get a certificate to prove your skill. Test your driving skills here before you rent a car.
FREE & Interesting Things to do in New Zealand
There is SO much natural goodness in New Zealand that it can actually be quite an affordable country to explore. So tantalize those travel buds of yours, I have prepared a list of WOW recommended FREE things to do in New Zealand which are actually quite interesting as well.
Northland
Visit the historic site of the Waitangi Treaty Grounds in Paihia, Bay of Islands
Sandboard the dunes in Cape Reinga
Take a walk to the Cape Reinga Lighthouse
Hug New Zealand's largest living Kauri tree - Tāne Mahuta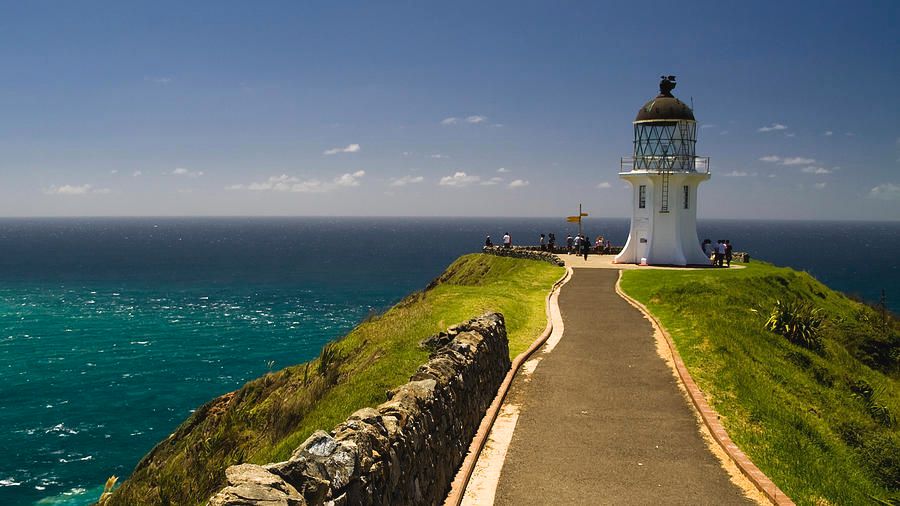 Auckland & Around
Walk to the top of Mt Eden - Auckland's active volcano
Visit the Auckland Art Gallery
Chill in Auckland's Parnell Gardens
Check out the hipster shops and cafes in Ponsonby
Head out to Piha Beach and take a walk on one of New Zealand's famous black sandy beaches
Head west to the abandoned gold mining caves along the Karangahake Gorge Historic Walkway
Head to The Coromandel and dig your own hot pool at Hahei's Hot Water Beach
Don't forget to explore Cathedral Cove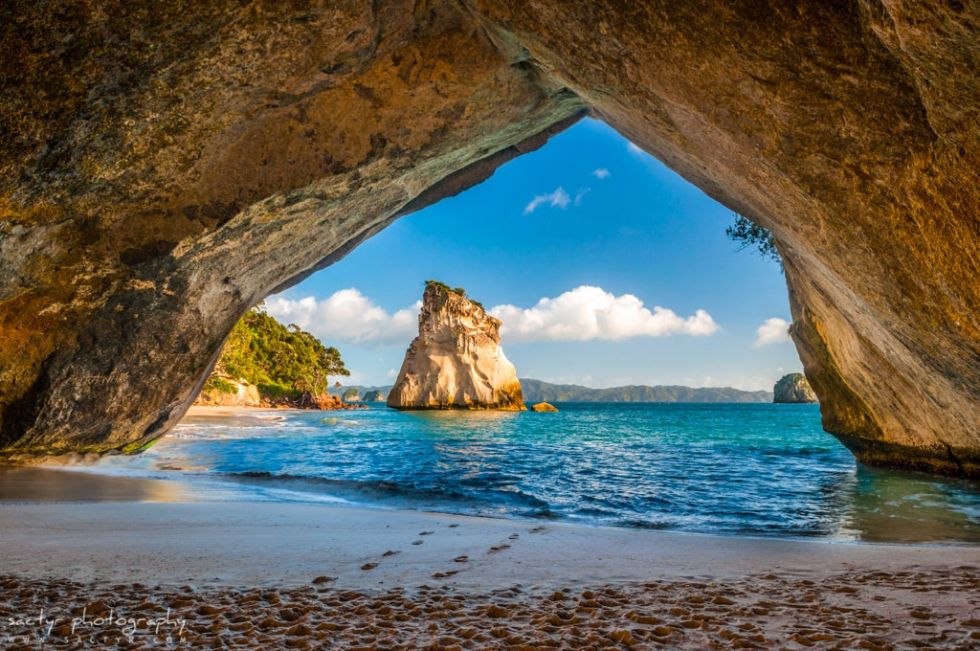 Rotorua
Ignore the sulfuric 'eggy smell' and explore Rotorua's bubbling mud pools at Kuirau Park (right next to Base Rotorua)
Visit the Maori Village of Ohinemutu
Soak in the hot streams and waterfalls at Kerosene Creek
Head way out east of Rotorua and be the first person in the world to see the sunrise in Gisborne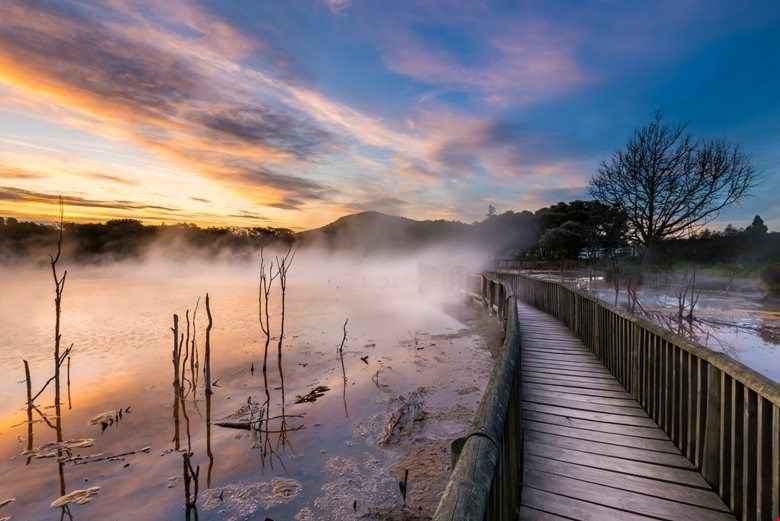 Waitomo
Explore the limestone caves along the Ruakuri Scenic Walk
Taupo
Snap a selfie at Huka Falls - New Zealand's most photographed natural attraction
Relax in the hot thermal springs at Taupo's natural Spa Park
Hike to Mead Wall at Mount Ruapehu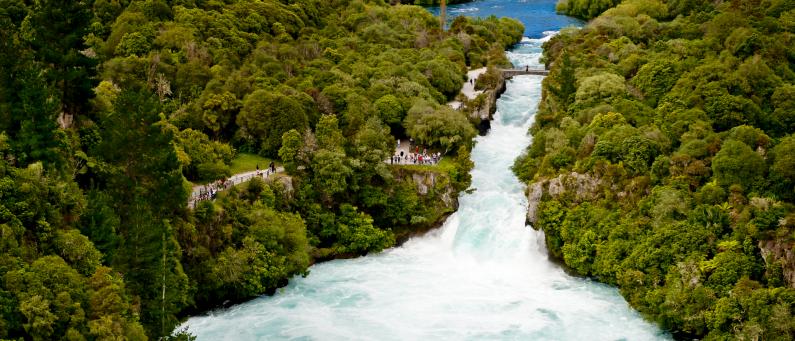 Wellington
Visit the National Tattoo Museum
Make the most of a free parliament "Beehive" building tour
Chill by Oriental Bay
Enjoy 360 degree views of Wellington from the top of Mount Victoria
Visit New Zealand's GREATEST (AND FREE) Museum - Te Papa
Explore Wellington's cultural Cuba Street
Head to Weta Cave - home of the props and costumes used in Lord of the Rings, King Kong & many other famous films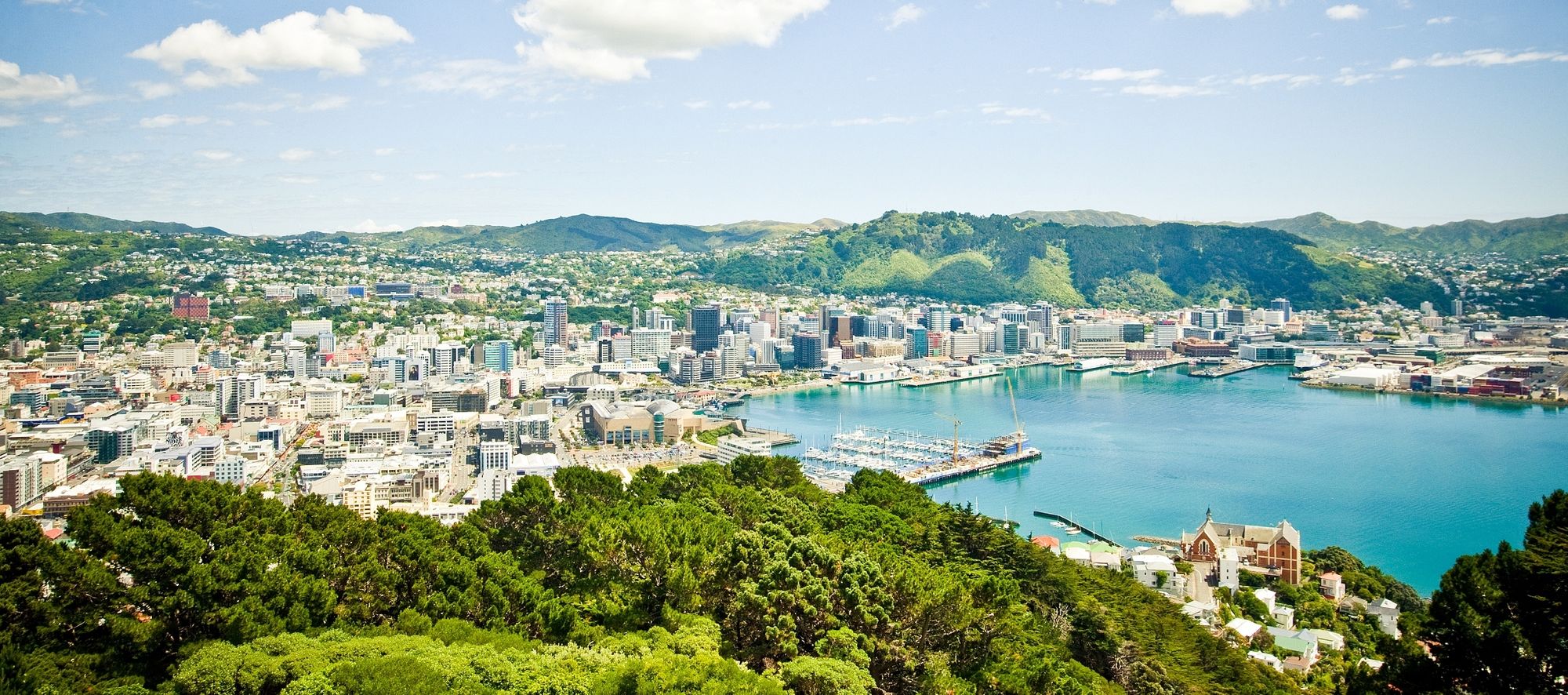 Marlborough
Visit one of the many wineries that offer free wine tastings
West Coast
Take some photos at Lake Matheson - a stunning mirror lake
Stop by the basin of the enormous Fox or Franz Josef Glaciers
If you have a car - a visit to one of the many tracks throughout the Fiordland & National Park is a must!
Hike through Mount Aspiring National Park
Wanaka
Take a walk to the top of Mt Iron for views over Lake Wanaka
Visit the Blue Pools
Follow the walking trail along Lake Wanaka for some amazing photo opportunities
Queenstown
Start early and explore the falls, creeks and forest along the 6 hour Ben Lomond Track
Re-enact scenes from Lord of the Rings in Glenorchy
Visit the world's longest bra fence in Cardrona Valley
Sit and watch people alongside Lake Wakatipu
Walk to the top of Queenstown Hill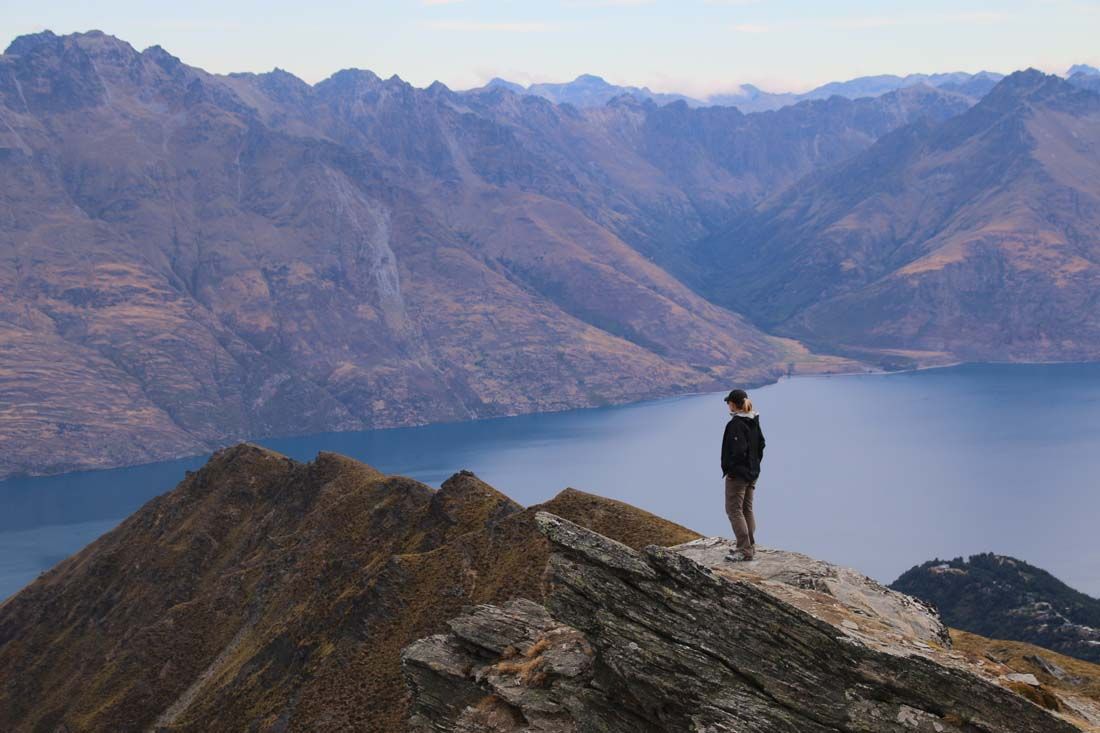 Dunedin
Make your way up the world's steepest street- Baldwin Street
North of Dunedin stop by the weird and iconic Moeraki Boulders
Walk the stunning Tunnel Beach walkway
Christchurch
Visit Re-Start Mall - a mall made of shipping tins that were brought in following the Christchurch Earthquake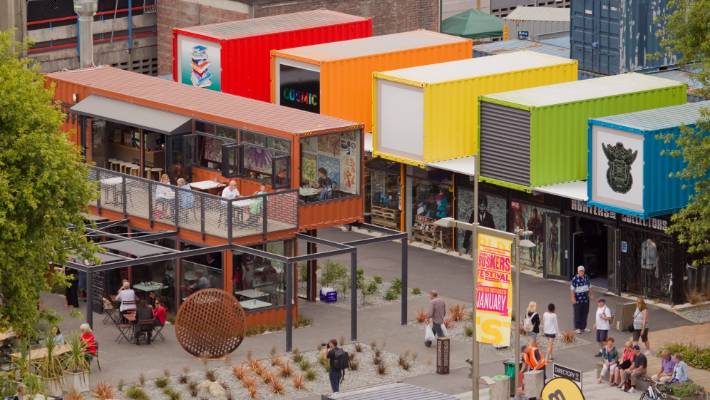 Need More Help in Planning trip to NZ?
You will definitely be wondering that there is way too much to do in New Zealand, therefore, we suggest you to prioritize and plan your itinerary as per your liking and the things you want to do. The WOW itinerary for solo women travel to New Zealand mentioned above is a general itinerary which will be suitable for all age groups and is a blend of all activities and highlights. You can definitely replace or add more destinations as per liking. Well! another easier way is to just contact us and we will plan the itinerary as well provide you with the best services- to know more get in touch with WOW Club's Trip Personalization team and to know more about the New Zealand tour from India for Solo Women Travel or planning a trip with your family/ friends.
Join the newsletter to receive the latest updates in your inbox.