When we think about Kashmir, we visualize snowclad mountains, the Dal lake, the Shalimar Bagh and the Nishat bagh. But there are many hidden gems in Kashmir we are not even aware of. The Bangus valley, Kishtwar, Aharbal waterfall, Kounsar lake, Tosai Maidan, Lolab, Sinthan Top, Athwatoo, Naranag, Gurez Valley are to name a few. If you looking for calm and tranquil surroundings in the company of Mother nature, then Gurez is just the right place for the calm and quite vacation.
Gurez Valley (Gorai in local Shina Language) is the ultimate example of a beautiful serene valley, with mountains spread across the river banks. The immaculate beauty of this valley leaves all its visitors in awe. Gurez is located at a distance of 150 Kms from Srinagar, and 85 kms from the nearest major town Bandipora. Surrounded by the snow capped peaks of the majestic Himalayas, Gurez is situated at an altitude of 8000 ft above the sea-level with the river KishanGanga flowing through it.
Major Attractions
Razdan Pass: Situated at an altitude of 3300 m, Razdan pass is the highest point between Gurez and Bandipora. The Razdan Pass offers some of the most panoramic views of the high mountains and the deep gorges. This pass is very near to the Line of Control.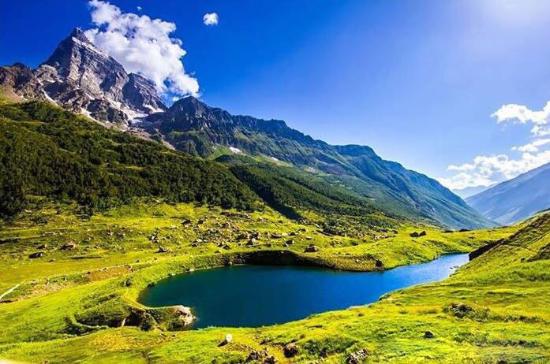 Dawar: Dawar is the central part of the Gurez valley spreading over fifteen villages. Dawar is the best place in the valley to get a taste of the life in the countryside. It is an important archaeological site in the valley.
Tulail Valley:
Tulail is situated at a distance of around 40 kms from Dawar, it's a cluster of 5-10 villages.The unparalleled beauty of this valley is beyond any description. Since it is very close to LOC, to visit this beautiful valley a prior permission from the armed force is required. A perfect blend of meadows and mountains of green and brown tinge, the place makes a perfect combination of Gulmarg and Pahalgam
Harmukh:
Considered as the Abode of Lord Shiva according to Kashmiri Hindu theology,Harmukh is a mountain with a peak elevation of 5,142 metres (16,870 ft), in Ganderbal district of Jammu and Kashmir. It is located between Gangabal Lake in the south and KishanGanga/Neelum River in the north. The snow clad Harmukh peak provides quite a spectacular view of the Gurez valley.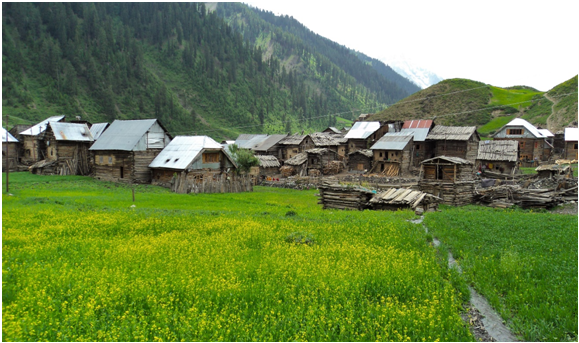 Flora And Fauna
The flora and fauna of Gurez is very rich and diverse. From Himalayan brown bears to snow leopards Gurez is the habitat of different species of animals and birds.
Weather In Gurez
During winter mercury dips upto -10'C and summers the temperature rises upto a maximum of 27'C.
Best Time To Visit Gurez
Between May and October.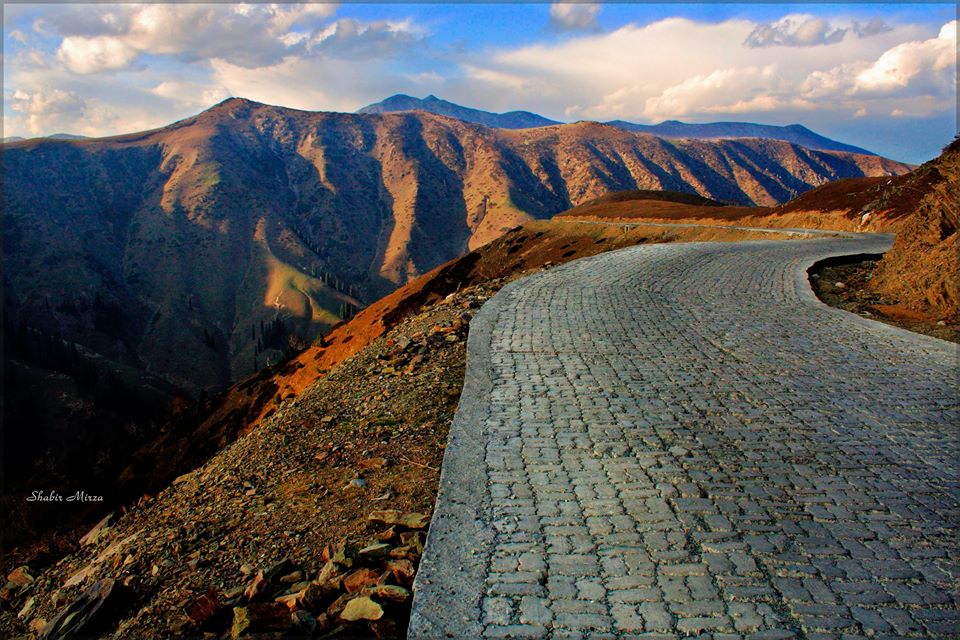 PC: Shabir Mirza
How To Reach Gurez
It takes 6-7 hours from Srinagar, and 4-5 hours from Bandipora by road. The road from Bandipora to Gurez is very rough, rugged and narrow. It would actually test your driving skills. Shared SUV services are also there for passengers from Bandipora to Gurez. There are no fuel refill stations in Gurez, the last filling station is in Bandipora.
Where to stay In Gurez
JK Tourism and JKTDC have guest houses in Dawar, apart from that there are no other standard hotels or Lodges available. Do not forget to carry a valid id proof and your travel tickets to ensure a hassle free vacation.
What to do in Gurez
It is an ideal place for camping, rock climbing and trekking. If you are a nature lover who also loves trekking then, Gurez is just the place for you during summers.
*We don't yet have a trip to Gurez planned, but we do have something in the works :)