Australia is a perfect blend of bustling cities, iconic road trips, happening beaches & gorgeous marine life. This land down under is so special for the experiences of a lifetime, that will be engraved in your heart forever! Be it snorkeling in the crystal clear turquoise blue waters of the Great Barrier Reef or exploring one of the most scenic highways in the world, The Great Ocean Road or soaking in the sun at the Bondi Beach or being awe-struck at the sight of the world famous Sydney Opera House or taking an adventurous helicopter ride at the Twelve Apostles. Each one of these experiences will remain etched in your memories forever.
There is so much to explore in this country, oops! Continent!!! That even a month will be less to experience it all. In this travel blog, we bring to you the best places to visit in Australia, facts about Australia and of-course suggestions to plan your itinerary to the largest country in Oceania.  
Contents
Places to Visit in Australia
The Kangaroo country is full of interesting cities & towns, gorgeous countryside and fun people, which makes this continent worth every penny. We bring to you some of our TOP picks, based on our several trips to Australia!
Sydney
Cairns & The Great Barrier Reef
Melbourne
Yarra Valley
The Great Ocean Road & Twelve Apostles
Gold Coast
Hamilton Island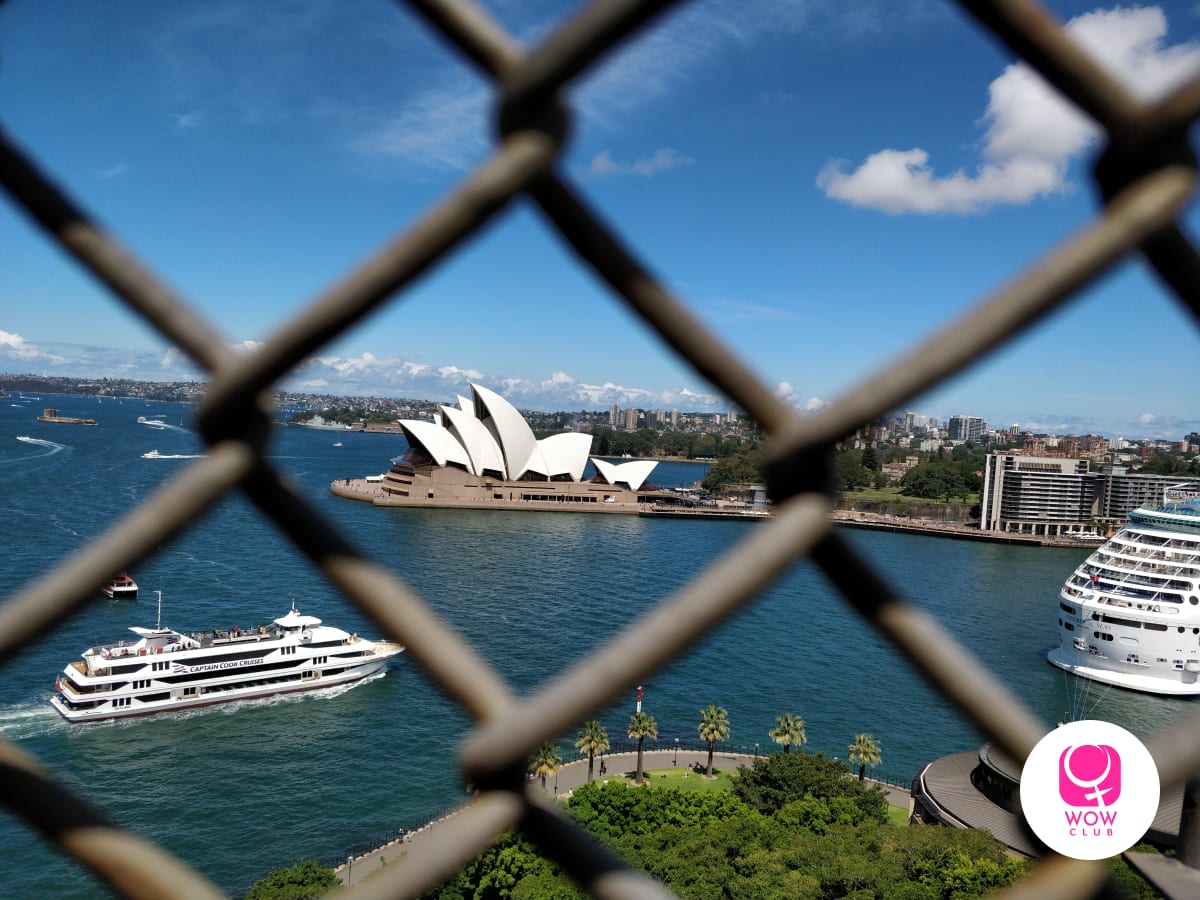 Sydney
Sydney is one of the most visually stunning cities in the world and hence, is the first stop on many Australian itineraries, and for good reason. You can find excitement in the city, but drive just a few kilometres and you'll hit the golden sand of famous beaches like Bondi and Manly.
Things NOT to miss in & around Sydney!
Sydney Opera House: When you think of Australia, the first picture that comes to your mind is of the iconic Sydney Opera House. That's how synonymous they are! Flanked by the scenic Harbor Bridge and the beautiful Royal Botanic Gardens, the Sydney Opera House is one of the most popular Australian tourist attractions. Considered as an architectural masterpiece of the century, this feat by mankind, hosts multiple venues designed to reflect the image of a huge sailing ship and resembles billowing sails or shells.
Sydney Harbour Bridge: Among the most celebrated Australia tourist attractions, the Sydney Harbour Bridge is a must-visit. Rising 134 m above the harbor, the bridge is affectionately called "The Coathanger". This engineering marvel is also the largest steel arch bridge in the world. Book a Bridge Climb for the opportunity to scale to the summit and enjoy unbeatable panoramic views.
Darling Harbour: It is a very popular hub for both locals and tourists alike. Darling harbor is actually a waterfront pedestrian venue which is packed up with restaurant, shops, museums, entertainment spots, and exhibitions. Visit the Australian National Maritime Museum, SEA Life Aquarium & the Wild Life Sydney Zoo.
Royal Botanical Gardens: Located at the Farm Cove, it lies just a short distance away from the popular Sydney opera house. Its tranquility is just unmatched and it stays as an oasis of calm amongst the hustle and bustle of daily life which has overtaken the city. The gardens encompass 30 hectares of uniquely themed yards which are full of palm groves, orchids, ferns, towering trees and are visited by flocks of cute fruit bats. The fernery here holds some amazing begonias, orchids, and other tropical foliage.
Bondi Beach: Full of surf, sand and bronzed bodies; Bondi Beach is one of the most famous beaches in the world. Just minutes from the city center, you can immerse yourself in "the Bondi Bubble". You'll find incredible surfing, fantastic cafes and restaurants, designer shops and plenty to keep you busy. If you're in town during Sculpture by the Sea, you'll see the route transformed with temporary art pieces. With over 100 pieces to admire, as well as thought-provoking interactive sculptures on both the beaches and the rocky outcrops overlooking the ocean, it's the perfect place for a stroll.
WOW Pro Tip: Take a tour inside the Sydney Opera House, it's totally worth it. Visit the Darling Harbour in the evening for drinks for that glittering view of the harbour. Visit Bondi either in the morning or early evenings as the sun can be quite harsh during the summer months.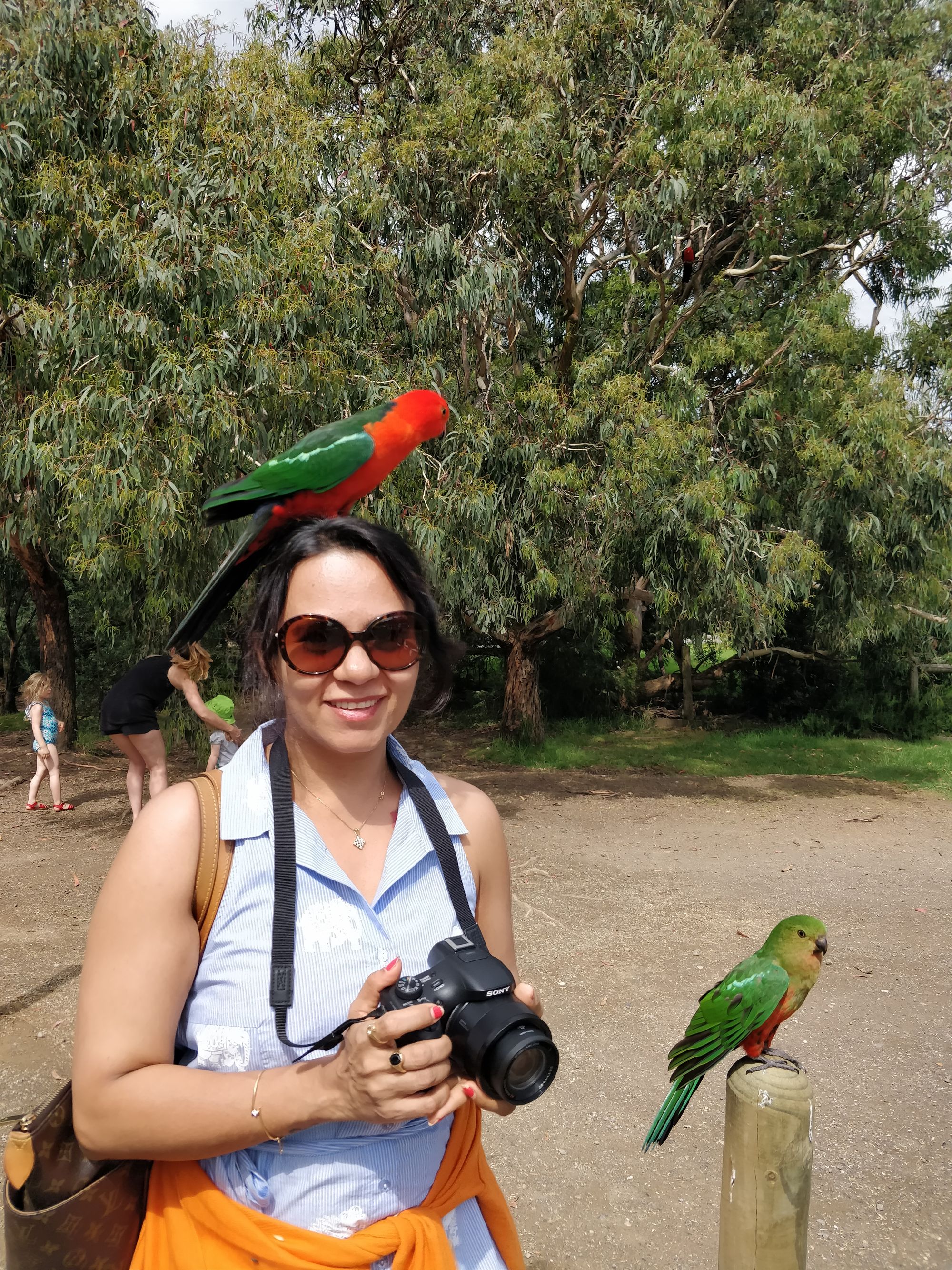 Cairns & The Great Barrier Reef
We can say, the main reason to visit this laid-back coastal town of Cairns, is The Great Barrier Reef. Cairns, is the gateway to one of the seven wonders of the natural world, the world's largest barrier reef system, the Great Barrier Reef. Located in the Coral Sea, this world heritage-listed site is visible from outer space and is one of the largest living structures on the planet. It occupies a mammoth area including more than 3000 coral reefs and hundreds of scenic Islands. Dive in the crystal clear turquoise under the waters to witness the blissful marvel of nature and the colorful marine life. You can view the magnificent reef from underwater viewing stations and specially designed, wonderful glass bottom boats, if you wish to stay dry.
WOW Pro Tip: Book a day cruise with any of the top operators in advance for discounts. It includes pick ups/drops from your hotel. Most packages include lunch on-board. Make sure you are in queue 10 mins prior for the complimentary activities as it usually gets filled in faster than you can think.
And there's more to Cairns than The Great Barrier Reef. Ever wanted to hug the Koalas? If yes, make your way to the Kuranda Rainforest. The 90-minute SkyRail Rainforest Cableway to Kuranda glides above the rain-forest canopy and descends into two rain-forest stations along the way, where you can walk among palms and giant ferns. See some of Tropical North Queensland's most iconic wildlife at the Australian Butterfly Sanctuary, Bird-world, the Koala Gardens and Rain-forestation Nature Park. Get up close and personal with the animals – cuddle a koala or feed a wallaby.
WOW Pro Tip: Make sure you have a meal at Frogs Restaurant which opened in 1980 and is still one of the best restaurants in town. Or try the much-talked-about crepes at Petit Cafe.
WOW Pro Tip: In Cairns, catch the Aboriginal dance and dinner show, Night Fire, which is Tjapukai's signature evening activity where you will meet the Indigenous rain-forest people, who paint your face to link you to their traditional land and more.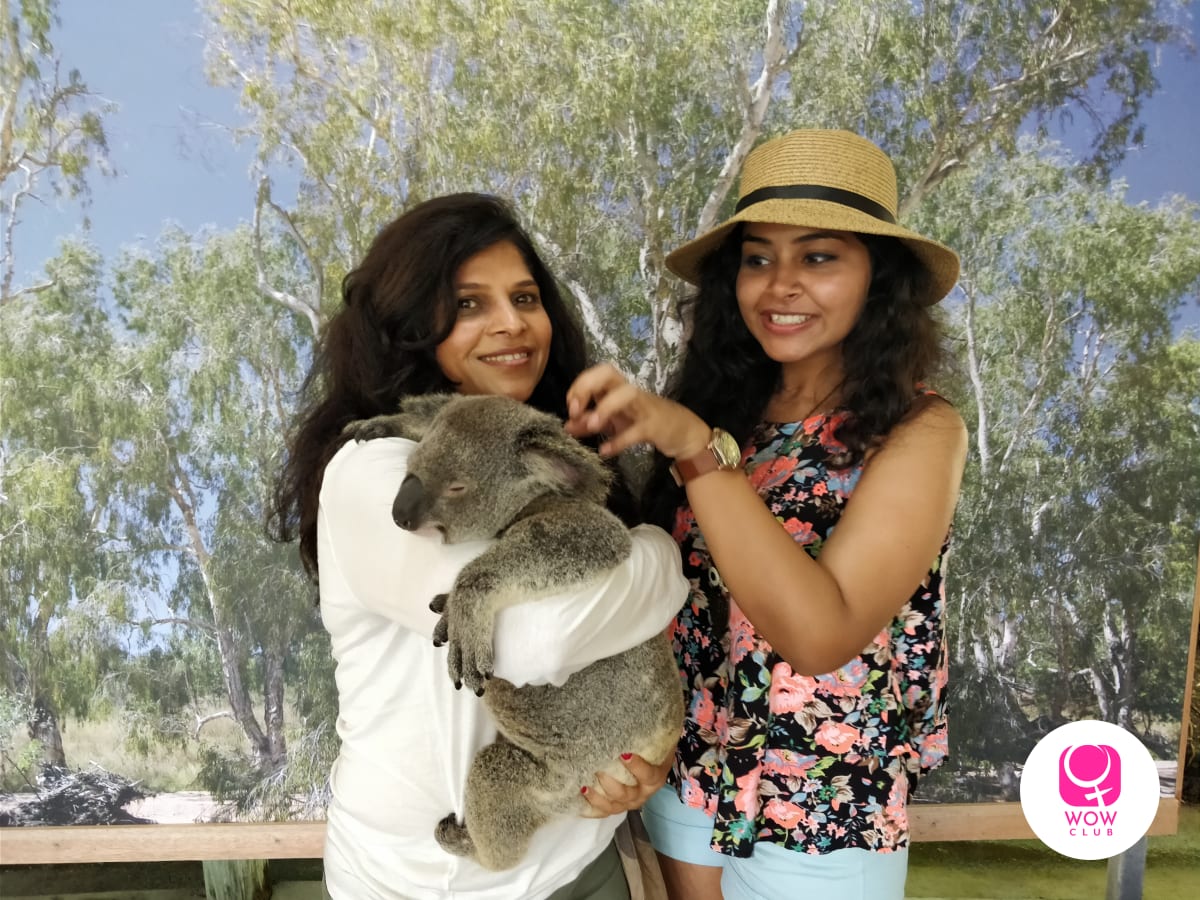 Melbourne
The Economist  has named Melbourne the world's most livable city several times over. This 'Coffee Capital' of Australia is all things trendy and tasty. Melbourne offers up exquisite dining, exhilarating sport and abundant opportunities to experience art. To add to it, Melbourne is a blend of bustling lane-ways and captivating museums.
Top things to do in Melbourne
Cooks Cottage & Fitzroy Gardens: Originally located in Yorkshire, England, and built by the parents of Captain James Cook, the cottage was brought to Melbourne by Sir Russell Grimwade in 1934. Astonishingly, each brick was individually numbered, packed into barrels and then shipped to Australia. Fascinating, isn't it? Entry to the cottage includes a comprehensive fact sheet for a self-guided tour. This is located in the Fitzroy Gardens. Fitzroy Gardens is one of Melbourne's most historic and beautiful Gardens. Enjoy a stroll with a cuppa from the coffee shop in these gardens after visiting the Cooks Cottage.
Melbourne Cricket Ground: Are you cricket crazy like most Indians are? Well, then you can't miss to visit one of the best cricket grounds in the world. In sport-mad Melbourne one venue stands head and shoulders above the rest as the epicenter of Victorian sport – The Melbourne Cricket Ground. The spiritual home of Australian cricket as well as the Australian Football League (AFL), the MCG has also played host to countless high profile events, including the 1956 Olympics, the 2006 Commonwealth Games, and concerts by the Rolling Stones and Madonna.
Queen Victoria Market: The market has been a Melbourne landmark for more than a century and offers an incredible range of local and imported gourmet foods. Queen Victoria Market is an authentic, bustling, inner-city market that has been the heart and soul of Melbourne for 140 years. Don't miss to grab a coffee from Market Lane Coffee, in the Deli Hall, and a spinach and cheese borek from the Borek Shop.
Flinder's Street Station: Before Federation Square took the honors, Flinder's Street Station was Melbourne's favorite meeting place, hence the catchphrase 'meet me under the clocks'. Stand beneath the clocks of Melbourne's iconic railway station, as tourists and Melburnians have done for generations. Take a train for outer-Melbourne explorations, join a tour to learn more about the history of the grand building, or go underneath the station to see the changing exhibitions that line Campbell Arcade.
Cruise on the Yarra: Meander past Melbourne CBD and discover one of the busiest trading ports in the Southern hemisphere. Victoria Docks will give you a snapshot of Australia's rich maritime heritage. The best way to soak in the plush Melbourne culture, is to take a dinner cruise. With multiple courses and unlimited drinks, you'll dine in luxury as you cruise down the Yarra and take in the city by night.
WOW Pro Tip: A free City Circle tram runs throughout town, starting at Flinders Street Station. Hop on and Hop off  to discover most of Melbourne's streets and lanes for free. Walk through the narrow lanes to catch a glimpse of the Graffiti, which is extremely popular here.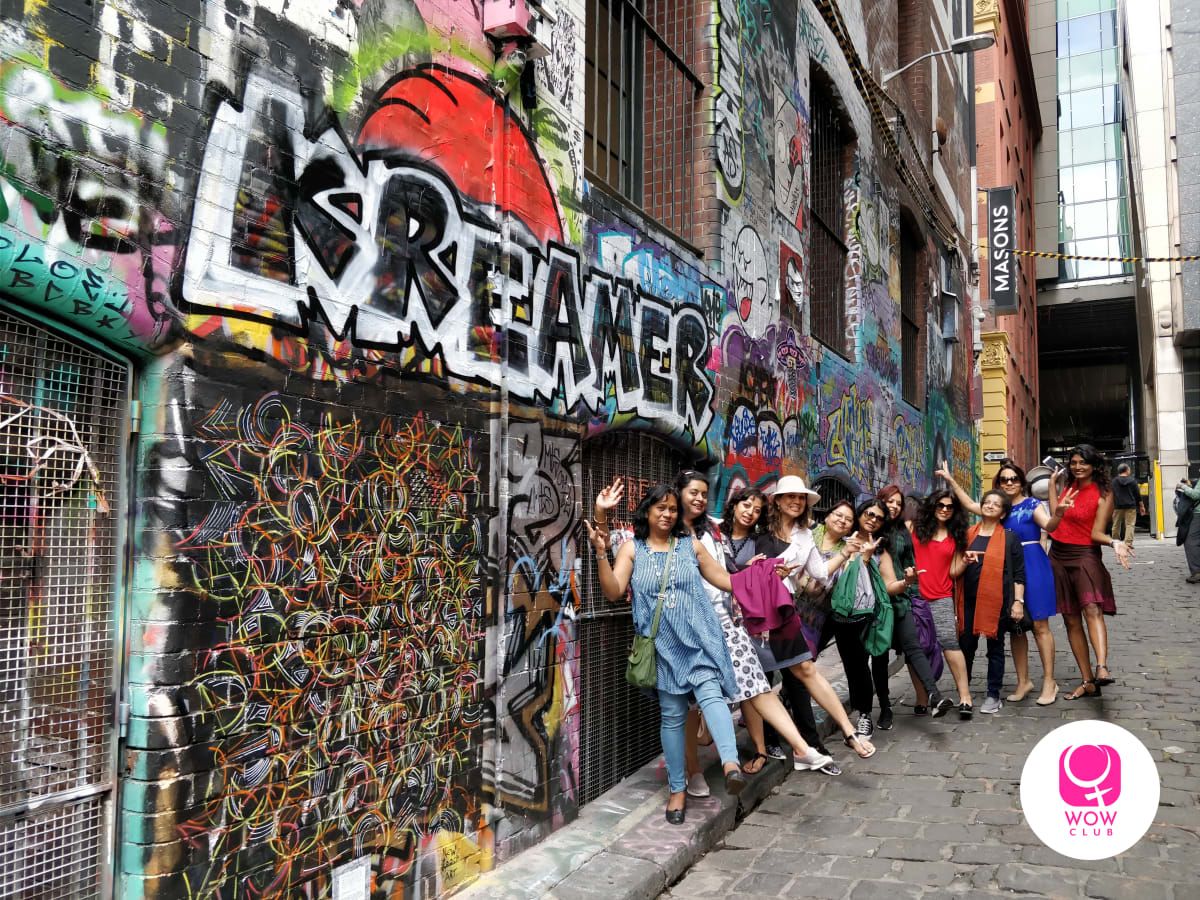 Yarra Valley
Victoria's finest cool-climate wine region, where you can embark on a hot-air balloon ride and a enjoy some of the best wineries in Victoria. It has garnered a global reputation for its Chardonnay and Pinot Noir. It is also known for its local breweries and artisan cider producers.  A day trip to this popular vineyard CANT be missed if you are a 'Wine Lover', just like we are! ;)
The Yarra Valley is about a one-hour drive north-east of Melbourne. There is no public transport to the Yarra Valley, so the best way to get there is on an organised tour or by hiring a car. The Yarra Valley is celebrated for its fresh produce, including freshwater salmon, trout and caviar, as well as handmade cheeses and preserves. Start the day with freshly baked muffins and coffee at Healsville Harvest. Head to Yarra Valley Dairy for a wide selection of artisan cheeses, and Yarra Valley Chocolaterie & Ice Creamery, where you can choose from more than 250 chocolate products. Drop into Yarra Farm Fresh to sample the best locally grown Yarra Valley produce, such as cheeses, biscuits, cakes and chutneys, all under the one roof.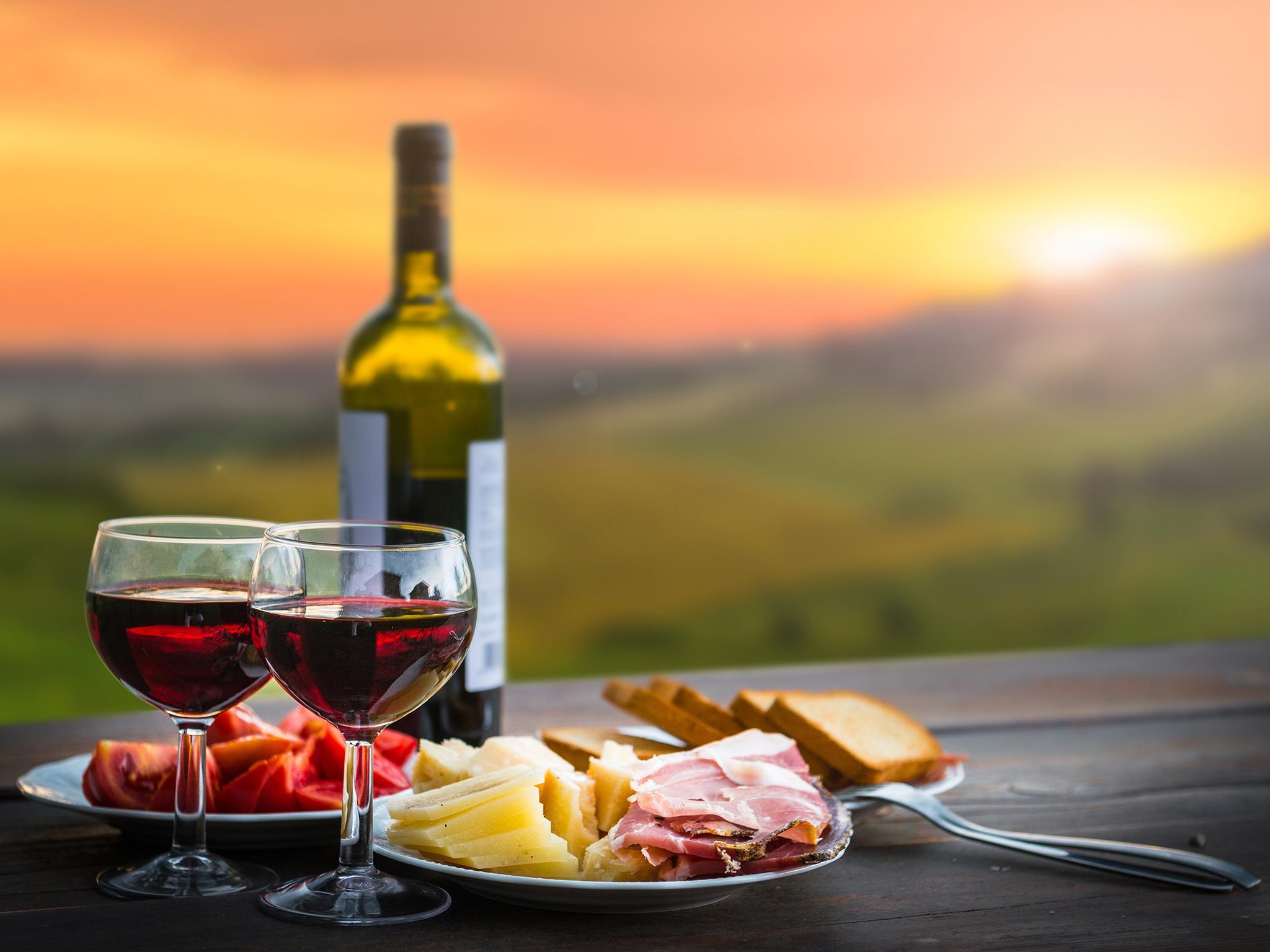 Great Ocean Road & Twelve Apostles
Located in Victoria, the Great Ocean road is considered to be one of the most scenic and best driven roads in the world. Don't miss Twelve Apostles, the spectacular formations of limestone stacks beside the stunning turquoise ocean. The 243 km ride from Torquay to Allansford is itself a blissful drive. Enjoy expansive views of the Southern Ocean, plus golden beaches, jagged cliffs, and temperate rain-forests. See animals and birds in the wild, watch pro surfers in action, relax in pretty coastal towns, savor gourmet treats, and discover Aboriginal cultural sites. The Great Ocean Road is as much about a spectacular journey as it is the destination.
Watch the little penguins come home to their burrows in the sand and see fur seals and koalas in their natural habitats on Phillip Island, which has a host of wildlife experiences for the whole family. A 3.5-hour round trip from Melbourne, Phillip Island is a perfect short getaway where you can relax on unspoiled ocean beaches or visit historic farms.
WOW Pro Tip: The helicopter ride at the Twelve Apostles is highly recommended and gives you the best views of the place. It is a must-do thing.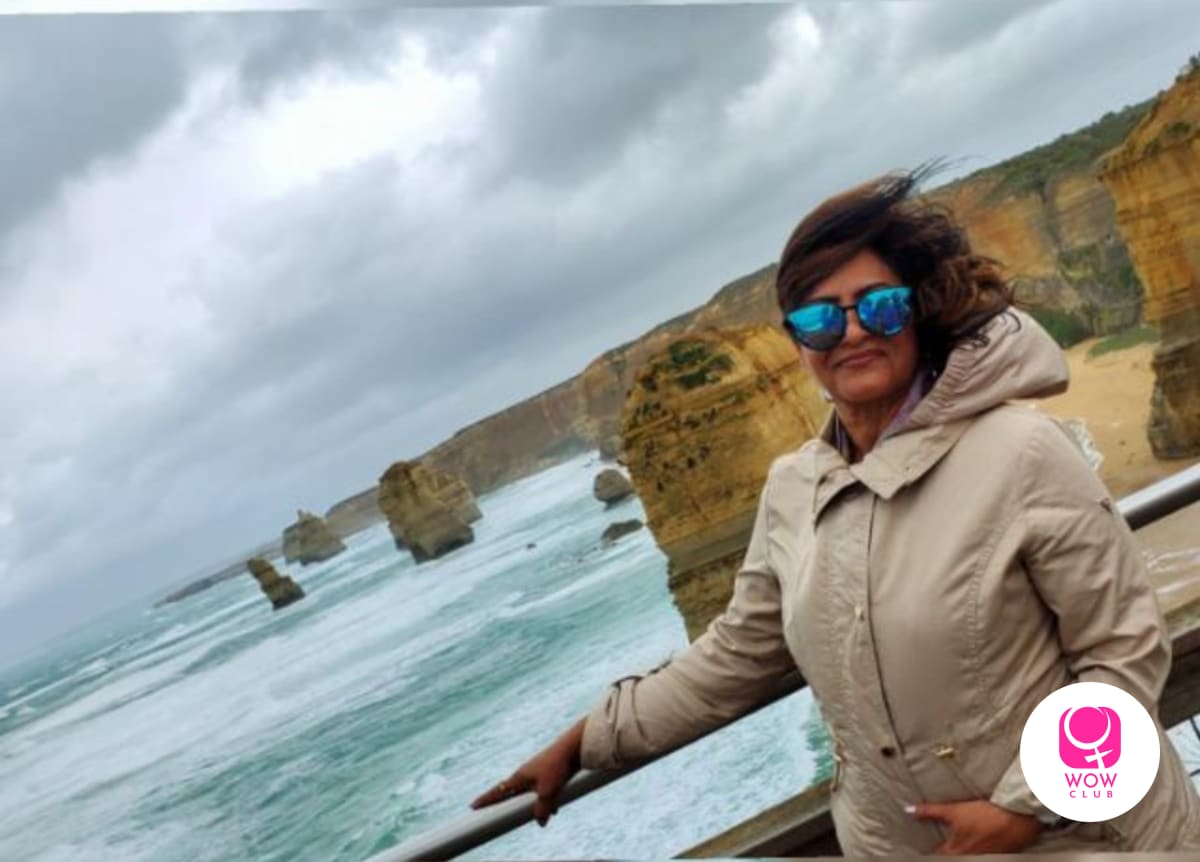 Gold Coast
300 sunny days a year!!! Yes, you read it right!!! That's Gold Coast for you!!!!! Built for pleasure and remaining a place dedicated to sun, surf and the body beautiful, this strip of coast is possibly Australia's most iconic holiday destination. Its shimmering high-rises can, when glimpsed from afar, resemble a make-believe city, and its reputation for tackiness is occasionally deserved. The Gold Coast's star attraction is its beaches, including the world-renowned stretch of sand at Surfers Paradise.
Don't miss
Beach hop along the coastline
Get your heart racing at world-class theme parks (Take a Mega Pass and make the most of it and visit the Dream World, Sea World & Warner Bros Movie World)
Hamilton Island
Hamilton Island is one of Australia's most desirable holiday destinations. With its white beaches, famous teal waters and an abundance of marine life, 'Hamo' – as it's affectionately known to locals – is the largest and busiest inhabited island in the Whitsundays, an archipelago of 74 scenic islands off the Queensland coast. Hamilton Island has a population of just over 1,000 and has its own airport, post office and supermarket, as well as a range of accommodation options for visitors.
Join former guests Oprah, Leonardo DiCaprio and Taylor Swift and stay at the qualia, a secluded five-star luxury resort designed to complement the natural environment. In qualia's two world-class restaurants, Pebble Beach and Long Pavilion, you'll find seafood delicacies such as abalone and oysters alongside reef fish, osso buco and venison, all served with herbs and garnishes grown on the island.
How to get there: Sydney, Melbourne, Cairns, Brisbane offer direct flights to Hamilton Island.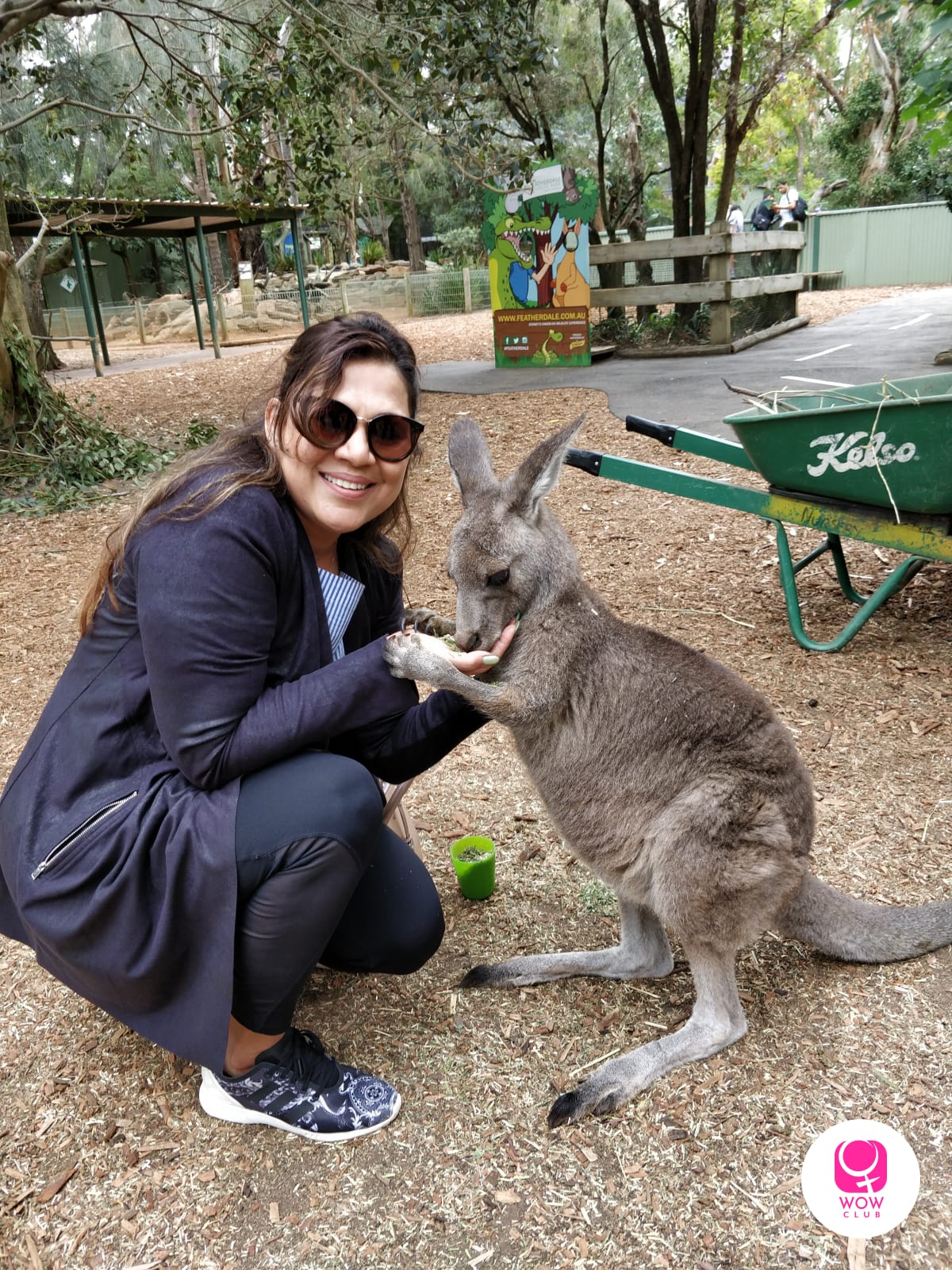 How to route your Australian Journey?
While planning your Australia itinerary, just make sure you keep either Sydney or Melbourne as your last destination. Why do we recommend that? It's simple! These are the best cities to shop in Australia and if you want to travel light and carefree throughout your trip, end your journey in one of these cities.
Route 1: Sydney - Cairns - Gold Coast - Melbourne
Route 2: Melbourne - Cairns - Gold Coast - Sydney
How many days are enough for Australia?
Two weeks should be apt for visiting the above mentioned top places in Australia. 3 nights in Sydney, 3 nights in Gold Coast, 3 nights in Melbourne, 1 night in Torquay (Great Ocean Road), 2 nights in Cairns, 2 nights in Hamilton Island. However, if you plan to discover Australia even more extensively including Western Australia & the Northern Territory, then a 21 day itinerary is recommended.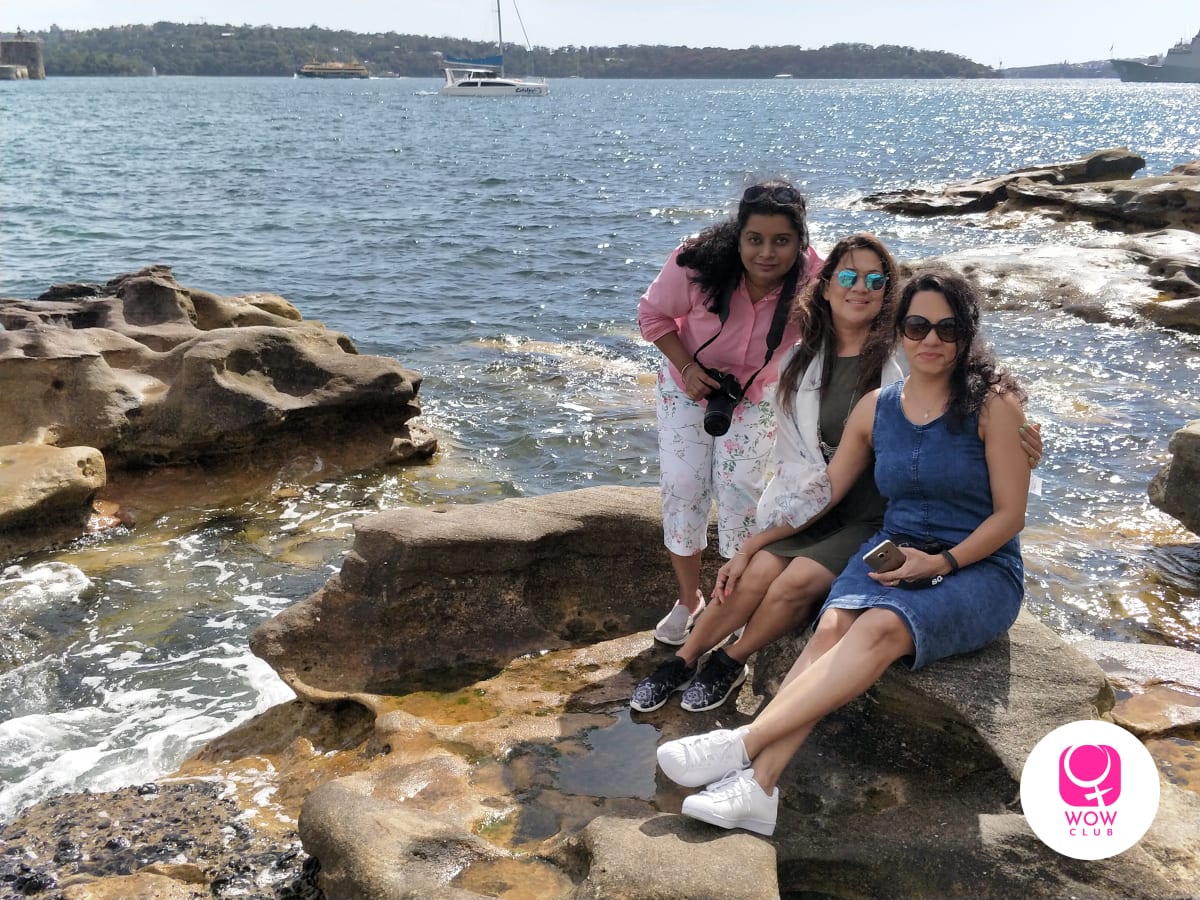 Travel Tips for Australia
Visa: Unless you are an Australian or New Zealand citizen, you will need a valid Australian visa to enter the country. The Visitor visa allows you to visit Australia, either for tourism or business purposes, for up to three, six or 12 months. Applicants can apply for a visa online by paying the fees. Australia issues an Electronic Travel Authority visa for Indian Passport Holders. You have to carry a print out of the same while travelling.
Best time to visit: Australia is a huge country and it's climate varies greatly throughout the eight states and territories; there are four seasons across most of the country and a wet and dry season in the tropical north. However, the best time to visit Australia is from November to February which is the spring/summer season.
Money Matters: Australia's national currency is the Australian dollar (AUD) which comes in polymer (plastic) notes of $5, $10, $20, $50 and $100. Generally, the East Coast is the most affordable to travel, the West Coast is the most expensive. Australia overall is an expensive affair when it comes to food and shopping.
Shopping Bags: Australian cities are full of the best brands and offer the best bargains during festivals like Christmas. Sydney and Melbourne are the best places to shop for the most stylish local brands apart from the high end luxury brands. You can literally, shop till you drop in this shopper's paradise.
    What NOT to miss shopping from Australia?
Australian Wines
Opal Jewelry
Aboriginal Handicrafts
Didgeridoo (Traditional wind instrument)
Australian Honey
Eucalyptus Oil
Tim Tams
Food Thoughts
From the humble meat pie to freshly shucked oysters, Australia's flourishing culinary scene is both steeped in tradition and infused with creative twists. Beyond food, you'll find an incredible drinks offering that includes big, bold red wine, hand-crafted gin and whisky, and one-of-a-kind craft beer. Whether it's a backyard barbecue or a fine dining restaurant, Australia's food and drink scene is fit for every appetite.
Iconic Australian foods include ANZAC biscuits, lamingtons, Tim Tams, Chiko Rolls, fairy bread and Vegemite, a vitamin-rich, savory brewers yeast which is spread on toasted bread. A common takeaway food is the meat pie, often found at bakeries and especially popular at AFL matches. Pavlova, is the national dessert of Australia.
Australia is a foodie destination in every way and to name a few restaurants or bars would be unfair to this culinary rich continent.
WOW Pro Tip: Do not miss trying Vegemite, Australians are crazy about. And if you like it as much as they do, carry a few jars back home.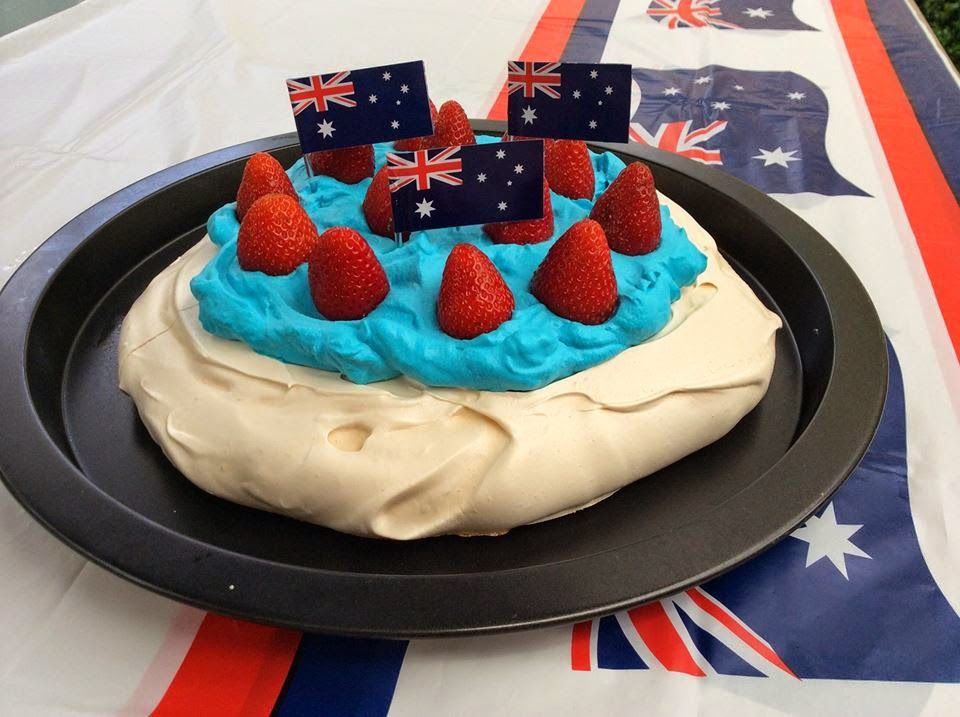 Fun Facts about Australia
If you visit one new beach in Australia every day, it would take over 27 years to see them all.
Each year, Brisbane hosts the world championships of cockroach racing.
Australia has three times more sheep than people.
Did you know that Canberra was selected as the capital because Sydney and Melbourne could not stop arguing which city should be the capital?
There are 60 designated wine regions in Australia, producing approximately 1.35 trillion bottles of wine every year.
Interesting Facts about Australia
Australia is the only continent in the world without an active volcano.
Australia was the second country in the world to give women the right to vote in 1902.
The Australian Alps receive more snowfall than Switzerland. Maybe it's time to change that Euro Trip idea?
The largest Greek population in the world beside Athens in Greece can be found in Melbourne Victoria.
80% of the animals are unique to Australia.
The Great Barrier Reef is the largest eco-system in the world.
90% of Australians live on the coast.
Books on Australia
To gain insights into this vast country known for its unrelenting heat, its BBQ's and a few well-known soap operas, we have compiled a list of some of the best books out there that could add real insights into the areas you're looking to visit.
1. Down Under: Travels in a Sunburned Country by Bill Bryson
2. Australians – Origins to Eureka by Thomas Keneally
3. Australia: A Biography of a Nation by Philip Knightley and R.M. Crawford
4. Is That Bike Diesel, Mate? One Man, One Bike and the First Lap Around Australia on Used Cooking Oil by Paul Carter
5. Travelers' Tales Australia: True Stories (Travelers' Tales Guides)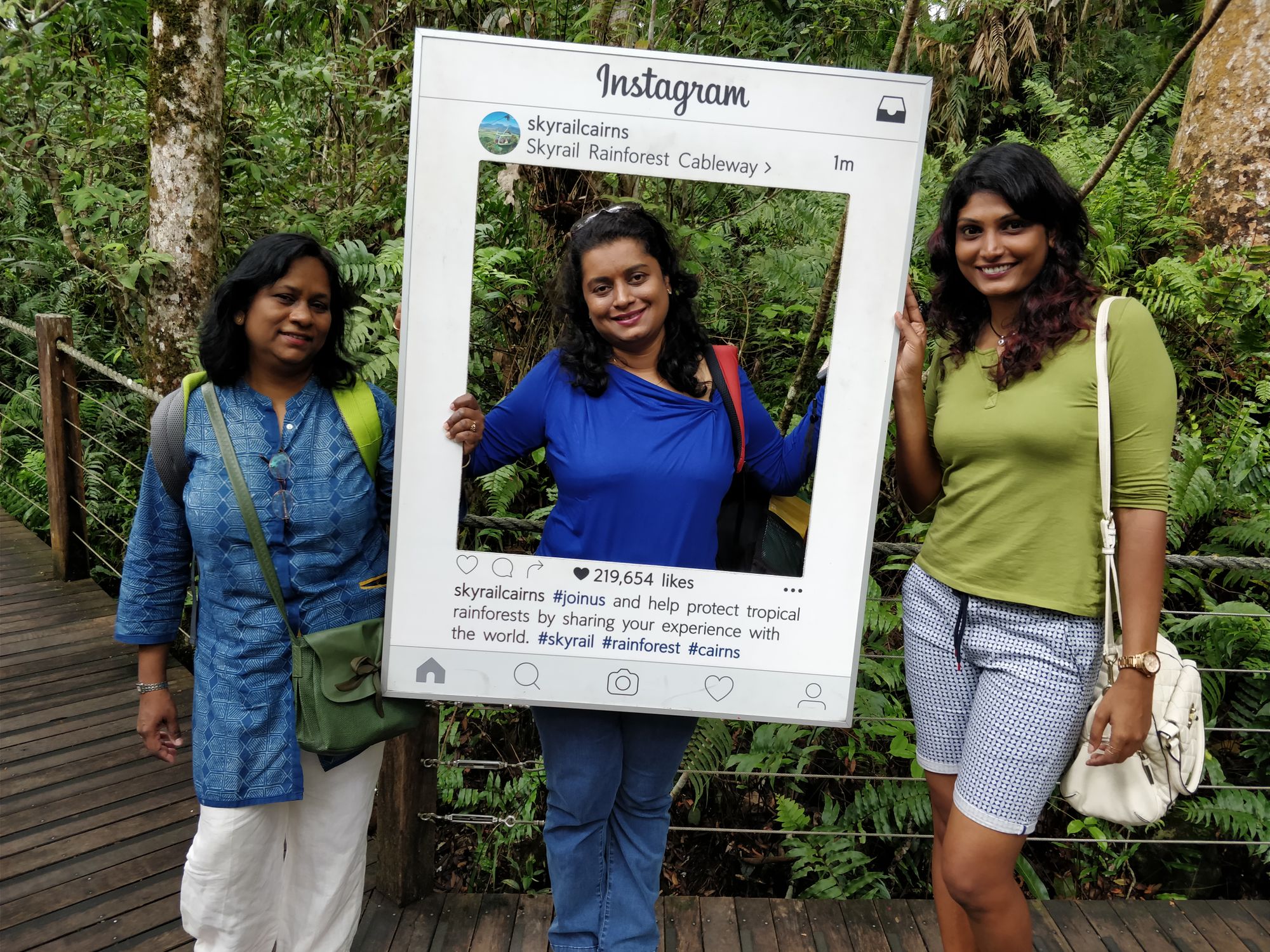 Add On Destination
If you want to make your Aussie experience even more exciting & you have a few extra days in hand, you can add one or more of the following destinations. Frequent flights operate to following destinations from all the main cities like Melbourne, Sydney & Canberra. 2 nights in each place should be ideal unless you want to explore more than the top attractions.
Tasmania
Reveling in isolation, Tasmania is busting out with fab festivals and sensational food and drink, riding a tourism-fueled economic boom that's the envy of all Australia. Tasmania is a place of wild and beautiful landscapes, friendly people with a relaxed island lifestyle, wonderful food and wine, and a haunting history evoked by world-famous convict ruins.
Top attractions of Tasmania
Hobart: Hobart is Tasmania's lively capital that retains an old town salty-air feel; where you can have early morning sand between your toes, wander city streets, eat world class food, head to a mountain summit and be back in time for cocktails on the waterfront.
Port Arthur: Port Arthur is a quaint village best known for the well-preserved penal colony buildings of the nearby Port Arthur Historic Site. An easy day drive from Hobart, Port Arthur is one of Tasmania's most popular tourist attractions. The ruins of the convict settlement are one of Australia's most significant historical sites, added to the World Heritage list in 2010. But they are not the only things worth seeing on the Tasman Peninsula.
Cradle Mountain National Park: As one of Tasmania's most visited and most renowned attractions, a visit to the main midlands National Park, Cradle Mountain National Park, is an absolute must. Cradle Mountain–Lake St Clair National Park, with its ancient rain-forests and alpine heaths, is home to the world-famous Overland Track and iconic Cradle Mountain. Part of the Tasmanian Wilderness World Heritage Area, the park is one of the state's most special places, where ancient pines fringe  glacial lakes and icy streams cascade down rugged mountains.
Perth
Western Australia's capital city, Perth, is where the locals soak up more sunny days than in any other Australian capital city. Under a near-permanent canopy of blue sky, life here unfolds at a pleasing pace. Throw in superb beaches, global eats and booming small-bar and street-art scenes, and Perth seems downright progressive.
Top attractions of Perth
Kings Park & Botanic Garden: Kings Park is one of the world's largest and most beautiful inner city parks. It is bigger than Central Park in New York City!!! It is rich in Aboriginal and European history, contemporary culture and offers innovative design, displays and services. Kings Park has an international reputation for scientific research, leading horticulture, conservation and public education.Kings Park is home to the spectacular Western Australian Botanic Garden, which displays over 3,000 species of the State's unique flora. Two thirds of the 400 hectare park is protected as bush-land and provides a haven for native biological diversity.
Snap a quokka selfie: Only 19 kms from Perth, car-free Rottenest Island takes you back in time to when life was relaxed and simple. Along with more than 60 beaches, coral reefs harboring tropical fish, and history-packed buildings, Rottnest is home to an Instagram star, the friendly quokka, a marsupial found only in Western Australia. The friendly creature has been dubbed "the happiest animal in the world", comically pulling cheeky grins and adorable smiles for the camera.
Swim at Perth's beaches: Don't miss to take a dip in the glassy waters of the Indian Ocean! Visit Cottesloe Beach with its cafés and Norfolk pines, Mettams Pool for its snorkeling reef, Leighton Beach for its blindingly white sand and rip-free waters, Trigg Beach for its family-friendly grass area and huge playground, and North Beach for its charming rock pools. Each March Sculpture by the sea, transforms Cottesloe's foreshore into an incredible outdoor gallery.
Northern Territory
The Northern Territory is vast, extending from the center of Australia's map, near Uluru and the town of Alice Springs, to the coastal capital city of Darwin and its neighboring islands. Strong indigenous cultures offer thriving art practices, ancient storytelling and deep spiritual tradition, while diverse national parks provide striking landscapes. Above all, the Northern Territory is fun.
Top attractions of Northern Territory
Uluru: See the sunset at Uluru. Standing 350 metres (1150 feet) high, ringed by ghost gum trees and waterholes, Uluru is a giant sandstone rock and a spiritual Dreaming site for the local Aboriginal Anangu people. Uluru is at its most captivating at sunset when the rock's surface shifts through a gamut of colors. Spend an afternoon walking the (6.6-mile) base trail before relaxing at one of the two designated sunset viewing areas.
Alice Springs: In the heart of Australia lies Alice Springs, a surprising town brimming with arts, culture and history. While there is plenty to do in the town itself, Alice Springs is also a great base for exploring the natural wonders of the outback, including Uluru, Kata Tjuta, Kings Canyon, the West MacDonnell Ranges. You can get up close and personal with native wildlife at The Kangaroo Sanctuary OR dine under the stars with Aboriginal chef Bob Pernuka from RT Tou OR discover the work of noted Indigenous artists at Araluen Arts Centre.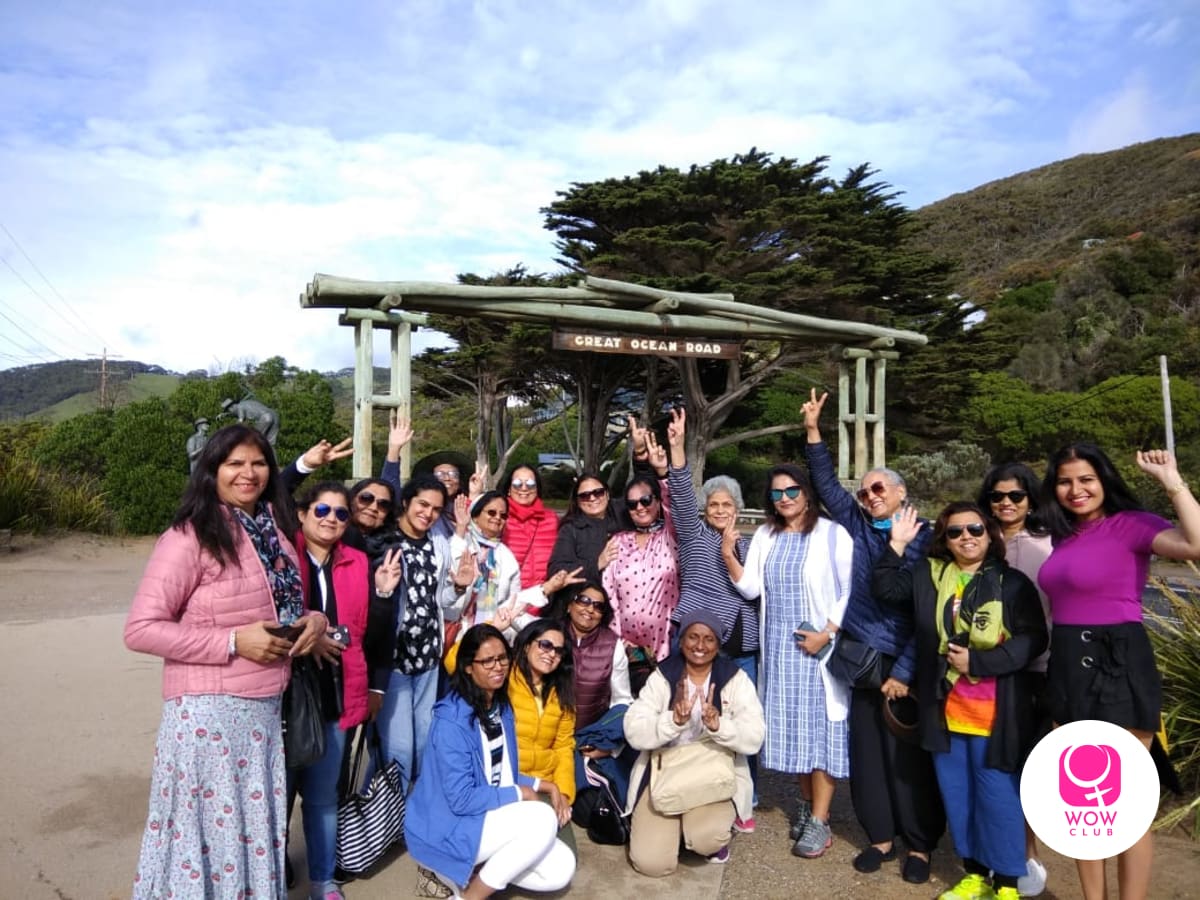 Australia, is an absolutely stunning destination, which should be on the top of your travel bucket list!!!  We assure! You would love every second you spend in this land down under!!!
Well if all this sounds like too much of homework, then just sit back and click here.
Join the newsletter to receive the latest updates in your inbox.