And NOT to Pack before leaving for Antarctic Expedition
If you have already gone through my last blog on How to Plan an Expedition to Antarctica?  and booked onto the next Expedition already then the next thing you need to do is start gathering the gears and things you need to carry along.
When our last few group went to Antarctica , almost each person was worried that they would be bogged down with heavy parkas, rubber boots, and everything in between. It's the frozen continent after all. You need to be prepared for any situation, but when you go on an Antarctic Expedition, you need to pack much less than you ever expected.
Contents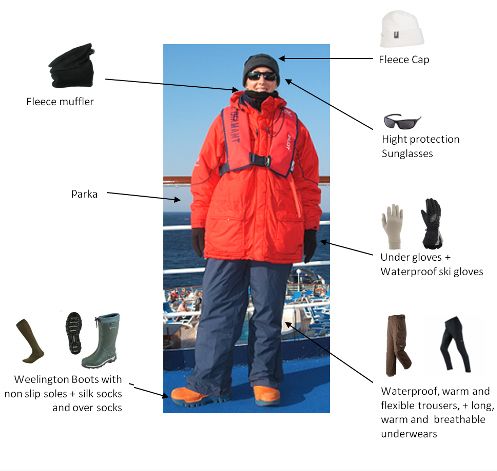 Things DEFINITELY to Pack
The following things are must if you are planning to hop on to an Expedition to Antarctica soon. You may also download this checklist for your reference.
Layers of Clothing- Temperatures during the day hovers around zero and once in a while at the height of a calm and sunny afternoon, you may hit 5 degrees Celsius for a short time. You'll find that you will be peeling off and putting on layers often. Woollen caps & socks, Fleeces, mittens, muffler, water proof gloves, under gloves and ski- mask (or face mask) are very essential.
Warm Chaufferettes- This Thermopad body-warmer can be placed over the clothing on any part of the body. It is an ideal accompaniment for all outdoor activities in cold weather. After opening the package, the body-warmers activate automatically upon contact with the air and give off a pleasant warmth for about 5 to 12 hours. You can find these at Decathalon, Columbia and other Sports outlets or you can even order these online on Amazon.com.

3. Glares, Sun Block and More- It is important to carry sun glares, sun block cream, lip balm and other related things to be used in this kind of cold and dry weather.
4. Camera suitable for extreme cold- Most of the cameras can tolerate such temperatures therefore, make sure to check your camera to avoid disappointment at later stages. A waterproof bag for your camera gear and extra layers is recommended.
5. Don't forget to pack some more summery clothing if you're spending a few days in Buenos Aires or Santiago de Chile before or after the Antarctic cruise. It will be the height of summer there.
Things you MAY Pack
You may choose to carry the following items with you from your respective cities. However, you can even rent them out in Ushuaia, Argentina or Punta Arenas, Chile to avoid lugging the extra baggage between the flights.

Sea Sickness Patch- Scopolamine comes as a patch to be placed on the hairless skin behind your ear. When used to help prevent nausea and vomiting caused by motion sickness, apply the patch at least 4 hours before its effects will be needed and leave in place for up to 3 days. The medical room on-board the ship will have these or a substitute for the sea sickness.
Walking/Trekking Poles- Walking or trekking poles help you to walk on the ice which might be slippery or glassy sometimes depending on the exposure to the sun. You may carry these along or you may even rent them online.
Traction or cleats- The traction cleats or spikes are easily available on Amazon in all price ranges. These can be worn on to your shoes to get a better grip while walking on the snow.
Eye mask. 20 hours of daylight can be disruptive to sleep. So can snoring neighbours – bring earplugs, too!
A bathing suit! Yes, really! If you dare to do the Polar Plunge. You might get a chance for a dip in the Antarctic waters or natural Hot Springs in Antarctica.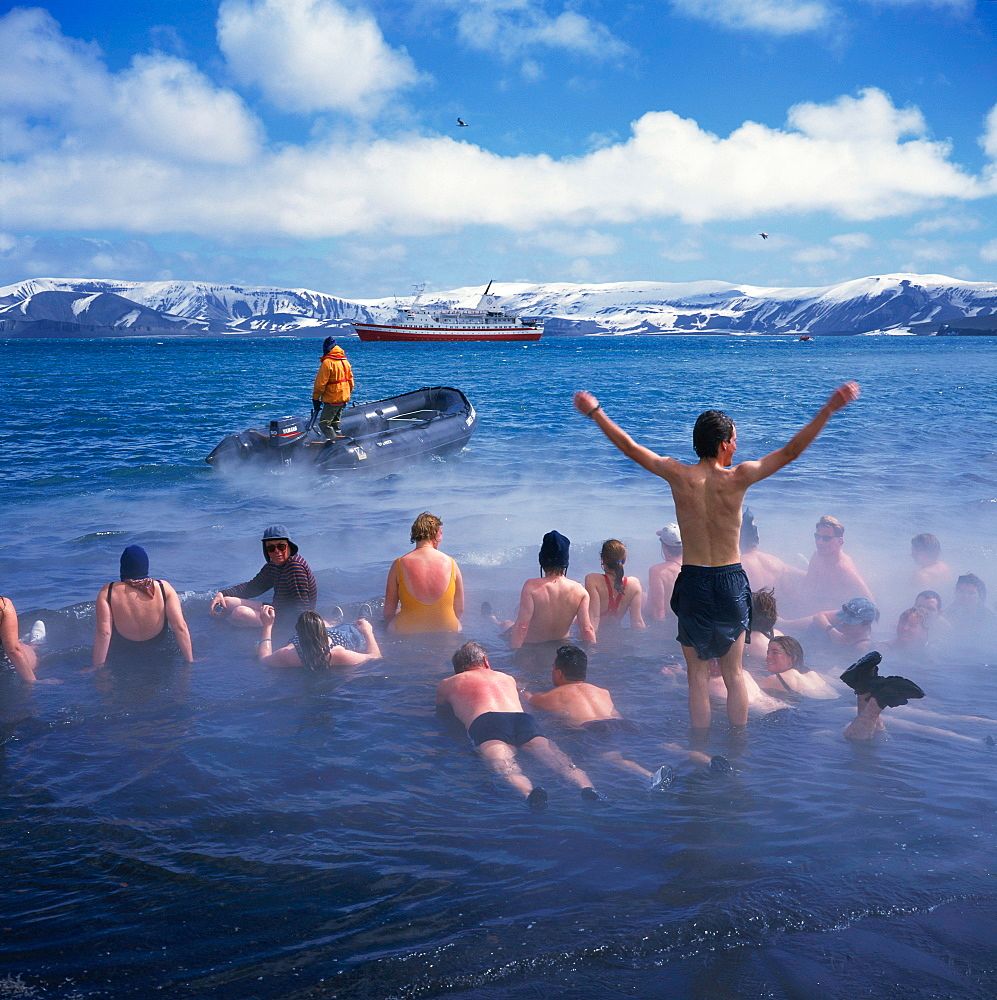 6. Binoculars- If you're interested in knowing if that's a big rock or an elephant seal in the distance, bring your own binoculars.
7. Also carry back up for your phone and Camera just in case. Well, it's not everyday that you get a chance to visit Antarctica and capture the nature at its best.
8. Cash or credit card- If you're lucky enough to make a landing at Port Lockroy, the post office and gift shop is just about the only spot to shop in Antarctica, so don't forget some money or a credit card to send a postcard or buy a stuffed penguin.
Things NOT to Pack
Parkas- A Parka is definitely essential but you need not buy and lug it from your home. You can easily rent one before boarding the expedition ship. You can even rent waterproof trousers, gloves, walking sticks, etc. So please check your rental options before buying the gears from your respective city.
Snowboots- Most of the ships provide snowboots to be used when you land or step on Antarctica. Again, please check with the ship if they provide before you buy these boots from your home country.
Formal Wear- There are not going to be black tie dinners on board, or cocktail bars and ballrooms. The mood is decidedly casual and comfortable. However, you may want to pack something a bit smarter if you are extending your trip in South America before or after departure.
Ready to Eat Food- Most of the ships (and countries) do not allow pre packed food and honestly, you don't really need these as you will provided with all the meals and beverages on the ship. Please make sure to convey your dietary requirements atleast 2 months in advance.
Torch/compass/Swiss army knife and things like these are definitely not needed when you are on an expedition to Antarctica. Your ship will be well equipped with all these things.
WOW Pro Tip: Antarctica has a strict "Don't Pack a Pest" policy to keep non-native species from infiltrating. Your boat will have procedures for docking and returning that help with this, but you can do your part by making sure all your gear—including things like zippers, Velcro, and the cuffs of your pants—is clean before you visit.
How to dress up in Antarctica
An effective layering system is the key to staying warm and comfortable on land. Everyone feels the cold differently and will opt to add or remove layers and accessories based on this and the weather conditions. A basic layering system however, can keep everyone happy.
Base Layer: Your first line of defence against the cold.
Mid Layer: Works with your base layer to trap air and add warmth.
Outer Layer: Adds protection against the elements.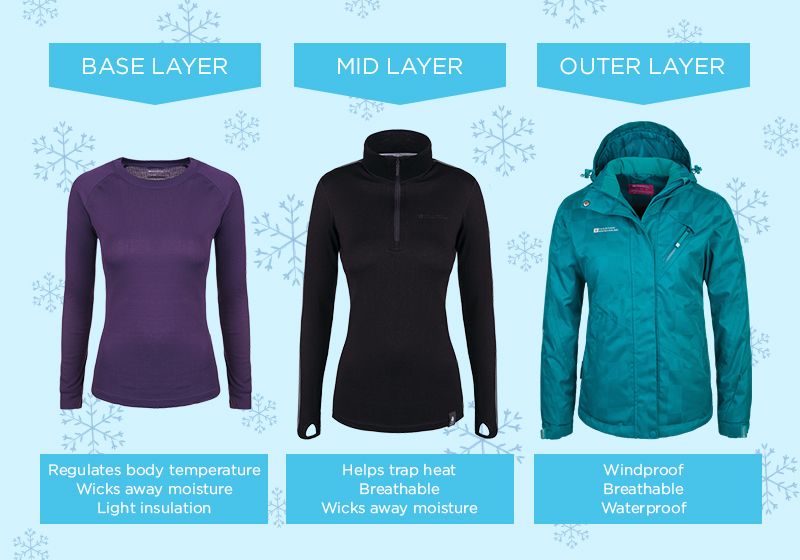 Base Layer
A base layer is your first line of defence against the cold. Base layers are designed to regulate your body temperature and should be close fitting to trap a thin layer of warm air against your skin. Base layers come in many forms, most notably as tops and leggings, and in different fabrics. Merino wool thermals are popular due to their insulating properties and breath-ability.
Mid Layer
An effective mid layer will provide great insulation by working hand in hand with your base layer to trap air between layers, resulting in enhanced warmth and comfort. Warmth without weight is important, especially during active use, and fleece is ideal for keeping you warm without restricting your movement.
Outer Layer
The outer layer is your main defence against the elements and will provide protection against the snow and wind. A thick jacket or parka is an important outer layer as it will help to retain the heat that your other two layers provide. It should also provide some protection against moisture from snow.
Waterproof pants or Salopettes are also important. They will help keep your legs warm and dry should you fall in the snow.
Accessories: Warm Cap, Muffler, sunglasses, gloves, socks and snowboots will protect you from the cold and dry winds of Antarctic.