Imagine being deep in the Himalayas in The Valley of the Flowers covered with sheets of flowers with their riots of colours across the lap of Chamoli district in Uttarakhand. Located at an altitude of about 12,000 ft above the sea level being a moderate trek, the Valley of Flowers is also a UNESCO World Heritage Site.
Contents
Discovery of the Valley
Interestingly, the locals considered the valley to be the home of fairies for long, while other people didn't know about the existence of the valley. Then one day, Frank S. Smythe, Eric Shipton, and R.L. Holdsworth - mountaineers, lost their way while returning back from the climb of Mt Kamet and discovered the enchanting valley in 1931. Upon his return, Frank S. Smythe wrote a book on the same and that gave rise to the popular trek to the Valley of Flowers.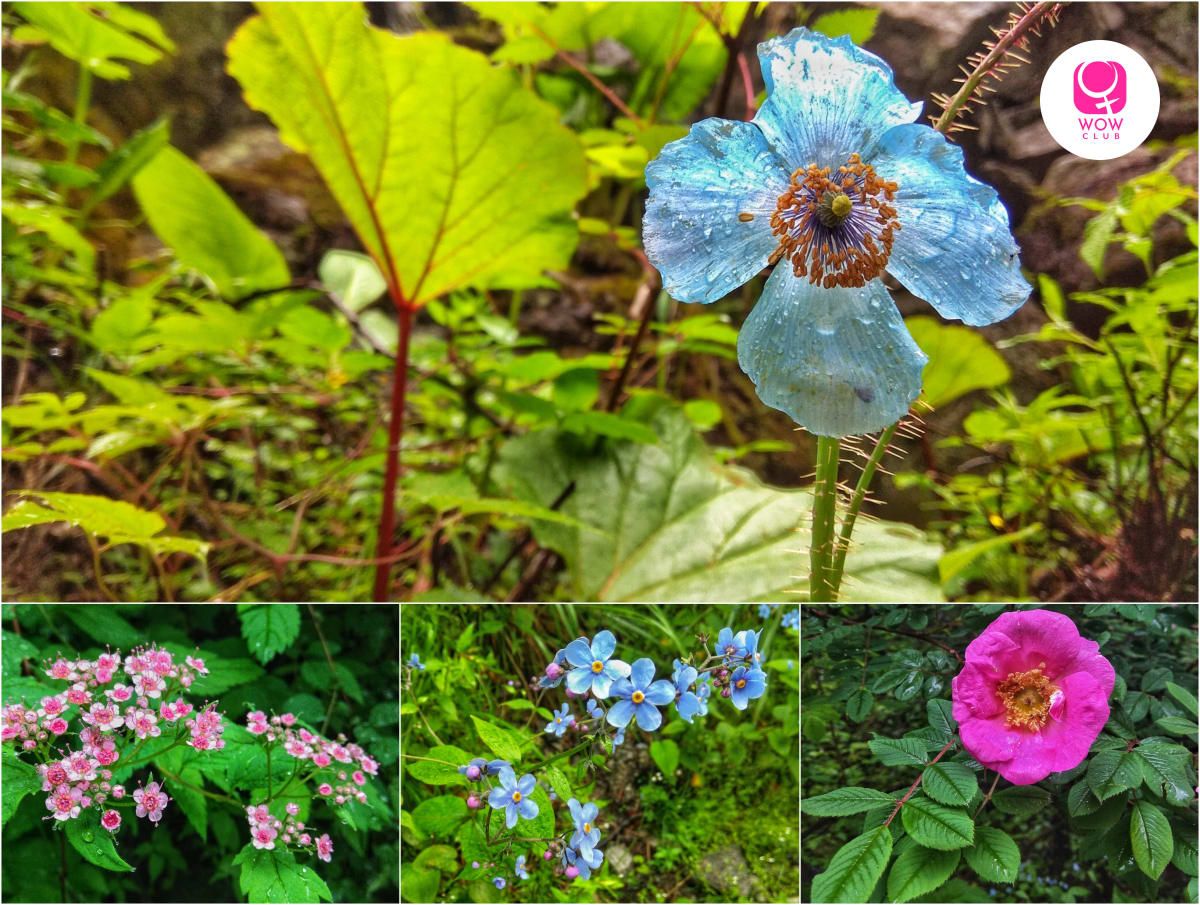 Seasons for trekking to the Valley
The delightful valley remains open from the month of June to October. Best time to trek is from July to August although it's the monsoon season but during this period the valley blooms into a youthful beauty. Trekking before July will result in very few flowers and in September the rains tend to clear out but by that time the flowers start to dry.
WOW Pro Tip : The Valley of Flowers is open  from 7 AM to 5 PM and the last entry allowed inside the sanctuary is latest by 2 PM. Camping in the Valley is strictly prohibited. Ponies are not allowed inside.
Trek for 8 Joyful Days!
The Trek is basically a 4 day long trek from Govindghat, you trek to Ghangaria, which will be your trek base. During these days, you will witness various things from blooming flowers, serrated mountain, gushing streams & rivers, bridges, stone paths and much more!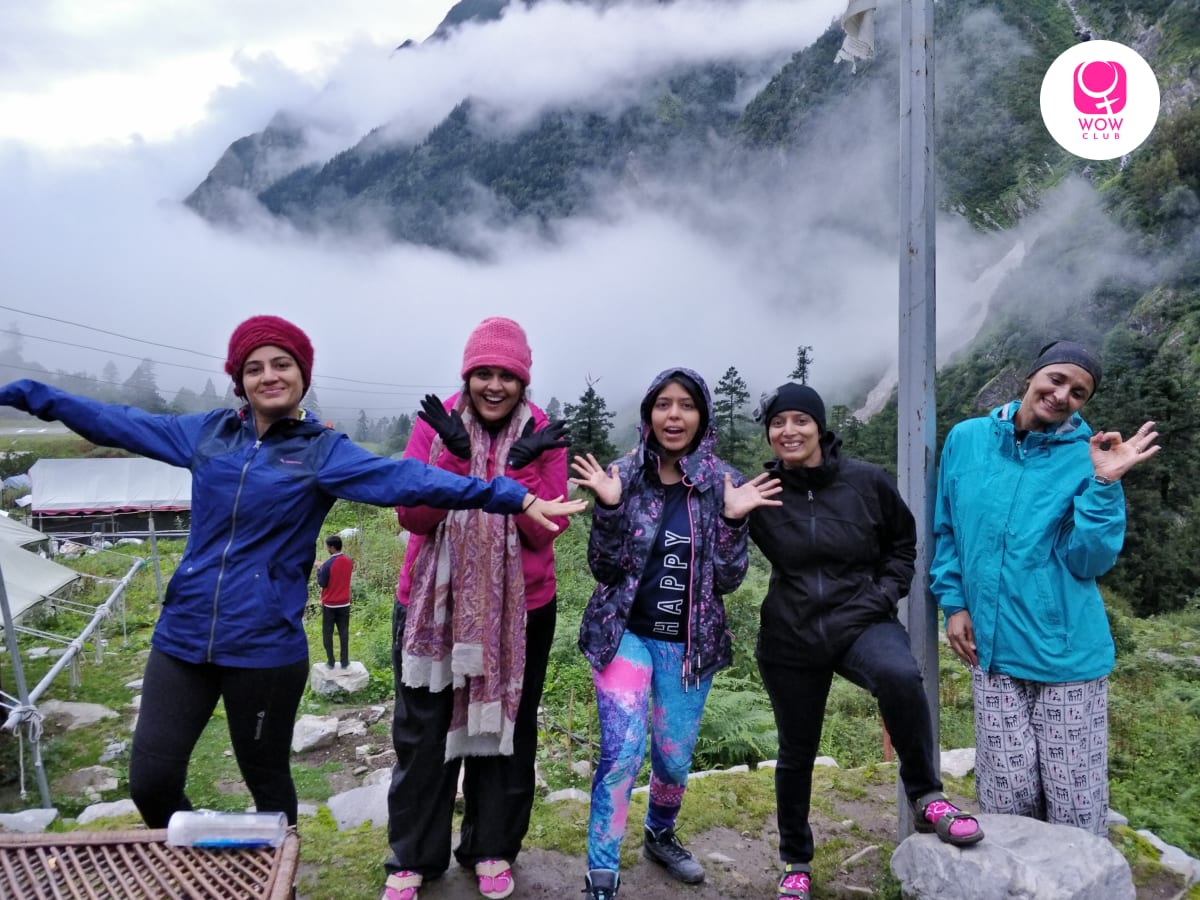 Day 1) Dehradun - Rudraprayag : Arrive at Dehradun airport and drive to Rudraprayag. It is one of the Panch Prayags or five confluences of Alaknanda River. Rudraprayag is best described as the "Abode of Gods" with majestic Himalayas, gushing water of the sacred rivers and a rich variety of flora and fauna.
Driving Time ~ 7 hours approximately
Driving Distance ~ 182 km
Altitude ~ 2,936 ft
Day 2) Rudraprayag - Govindghat : Begin your journey to the next pit stop, Govindghat. It's located in the Chamoli district of Uttrakhand and is beautifully situated at the convergence of the Rivers Alaknanda and Lakshman Ganga.
Driving Time ~ 6 hours approximately
Driving Distance ~ 135 km
Altitude ~ 6,000 ft
WOW Pro Tip : One can choose to take ponies/chopper ride from Govindghat to Ghangaria and back. It'll cost around USD 10/USD 46 respectively.
Day 3) Govindghat - Ghangaria : Today, head for the trek to Ghangaria by beginning the drive to Pulna for about 5 km and then proceed for the trek from Pulna to Ghangaria which is also the base camp for the trek to Valley of Flowers and Hemkund Sahib. Upon reaching the base camp, relax and prepare your body for tomorrow's trek.
Trekking Distance ~ 8 km
Altitude ~ 10,200 ft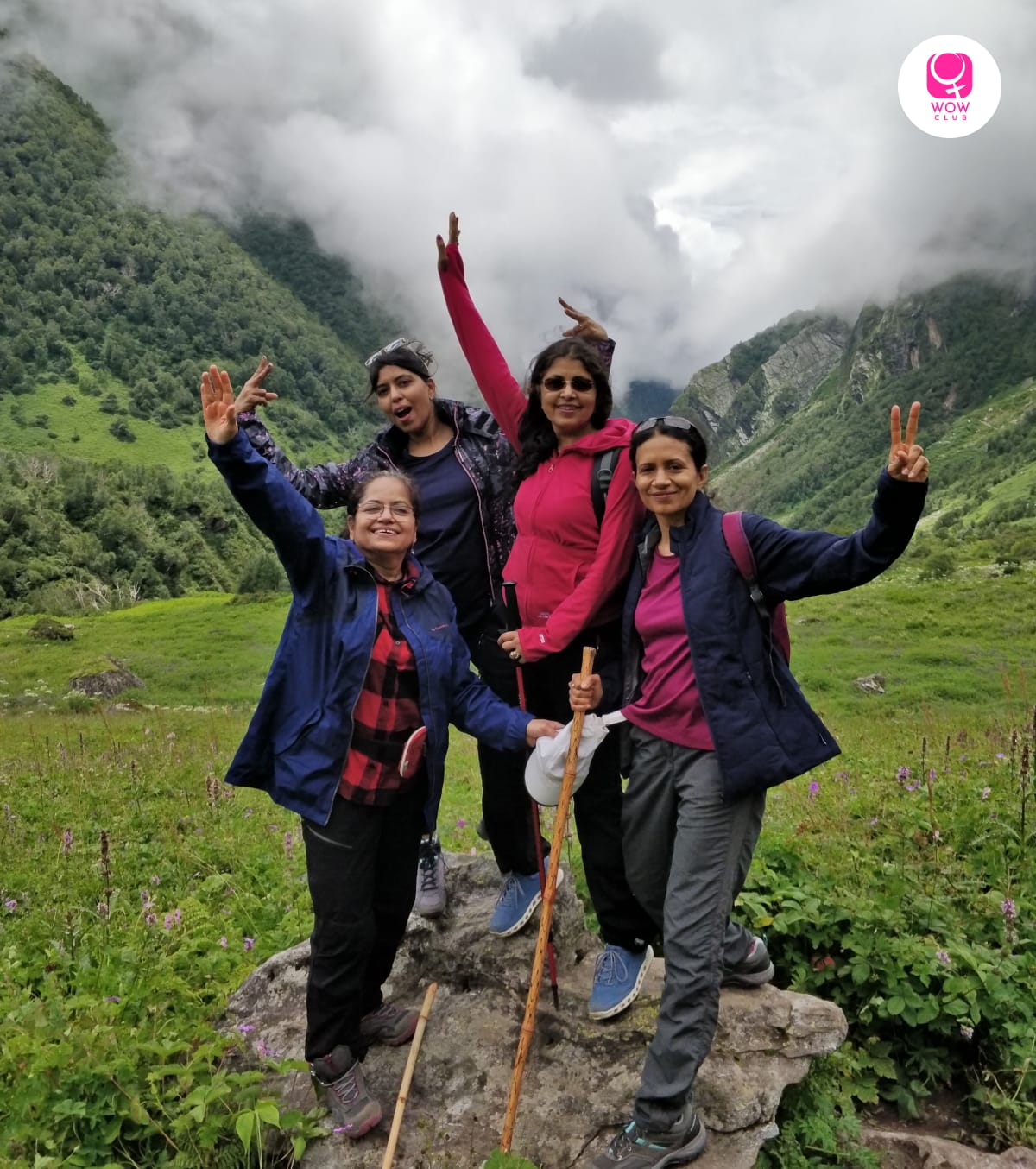 Day 4) Ghangaria - Valley of Flowers : Ghangaria to the Valley Of Flowers is a mix of gradual, steep uphill and scenic trek that greets you with cool breeze and breathtaking views. After the entry point, move around at your own pace to enjoy the scenic views of the valley. Soak in the fragrances and the views and get an experience of a life time! Trek back to the Ghangaria camps for the night.
Trekking Distance ~ 8 km
Altitude ~ 12,000 ft
Day 5) Ghangaria - Hemkund Sahib : Start early on the trek to Hemkund Sahib. This is the most strenuous leg of the trek, the climb to Hemkund Sahib is pretty steep as it is the world's highest Gurudwara and is located near a beautiful glacial lake surrounded by mountains. It is a pilgrimage place for both Hindus and Sikhs. The name Hemkund Sahib denotes the presence of a tank of snow. On a clear day one can catch a beautiful reflection of the Gurudwara in the lake. Return back to the Ghangaria camps.
Trekking Distance ~ 12 km
Altitude ~ 15,000 ft
WOW Pro Tip : Start off early and reach the Gurudwara before 1 PM as it closes down post 1 PM and relish on their Khichdi dripping with desi ghee!
Day 6) Ghangharia - Govindghat - Rudraprayag : Start your return journey today with a trek down to Govindghat and head for Rudraprayag. One can choose to relax for this day or else do a nature walk in the town of Rudraprayag or see the confluence of holy rivers.
Trekking Distance ~ 16 km
Driving Distance (Govindghat to Rudraprayag) - 135 km
Day 7) Rudraprayag - Rishikesh : Continue the journey on road from Rudraprayag to Rishikesh. Located near the foot of the Himalayas is also called as the "Gateway to the Garhwal Himalayas". The town is a famous tourist spot and also a major pilgrimage spot for the Hindus.
Day 8) Departure : After breakfast leave for Dehradun airport to catch your return flights to respective cities
Few Essential Tips
It's always best to travel LIGHT.
Carry thermals, woollies, woolen and nylon socks & caps, gloves and scarves as it's really cold at night and also at Hemkund Sahib.
Carry a hat or cap, sturdy pair of trekking shoes, portable chargers and a torch.
Carry lots of moisturizer, sunscreen SPF 50+, lip balm.
Compartmentalize your belongings in the bag and carry few extra plastic bags for wet clothes.
Knee supports and pain relief sprays.
Do bring dry fruits, energy bars for munching. Pack some high energy snacks that will keep you going during the days walk.
Do not get denims as they are extremely bulky and become very heavy when they get wet.
Please do not get shorts or 3 quarters to trek as wearing pants will keep your legs protected from hazards such as allergenic plants also keeps you warmer when the temperature drops as you gain elevation.
You will not always be wearing shoes so bring Floaters/Sandals that are comfortable to travel in and move about at the end of each day.
If you don't wish to carry trekking pole and rain gear like Poncho to avoid excess weight, it can be hired from the local market of Govindghat.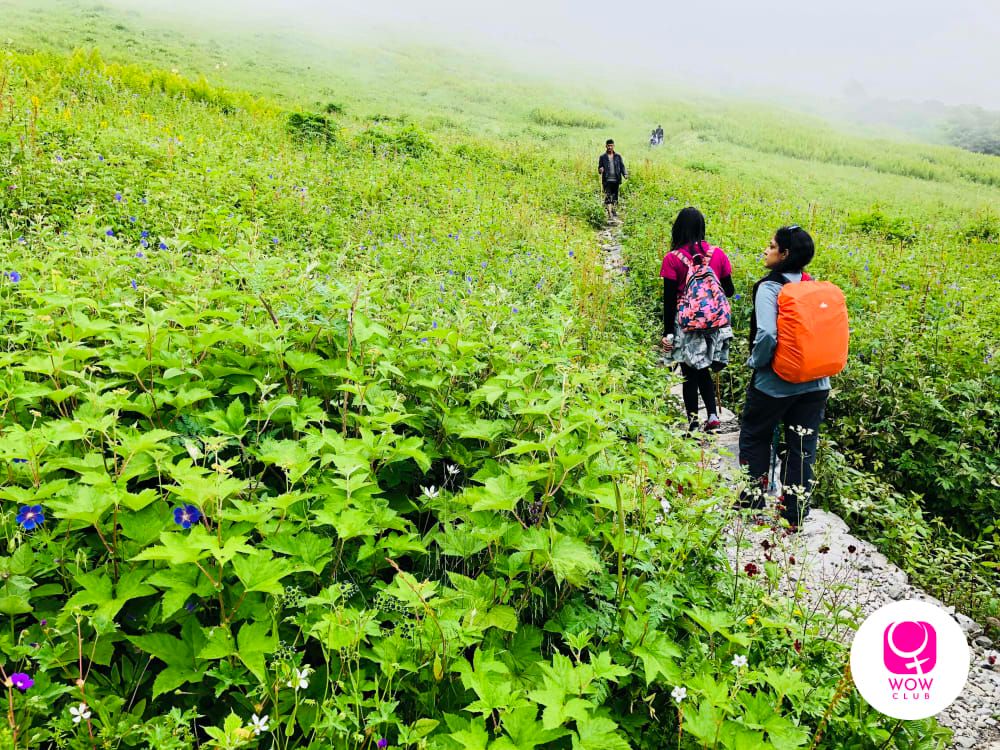 Around Valley of Flowers
Grave of Joan Margaret
Joan Margaret Legge was a botanist  who died in 1939, while collecting flora for her research. Unfortunately, she slipped on the rocky surface and lost her life. Her her sister placed a tombstone in the middle of VOF and today trekkers make it a point to visit this place.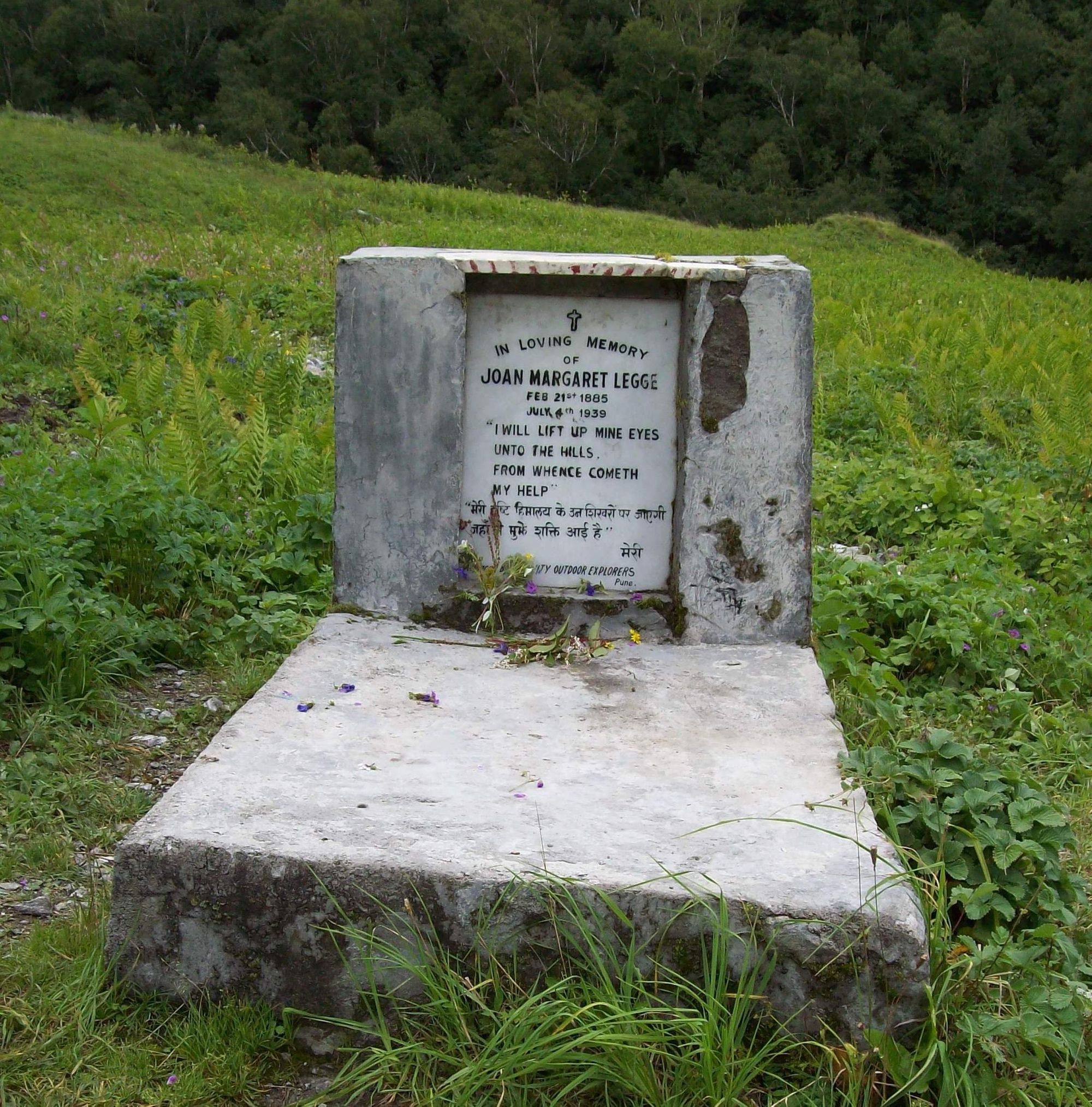 Badrinath Temple
This being the most important Dham of all the Char Dhams situated between the mountains of Uttarakhand. Enhance your inner spiritual being through the vibes of this place and participate in the worshipping rituals. One can even plan an excursion to Badrinath Temple from Govindghat which is just 25 km away.  
Hemkund Sahib
Many choose to trek to Hemkund Sahib for religious reasons although the Gurudwara is sacred to Sikhs but it is not the only reason the place is worth going to as just behind the Gurudwara there is a serene crystal clear lake surrounded by mounatins covered with snow patches. The climb to Hemkund Sahib is a challenging one as it being the highest gurudwara in the world! Throughout the year thousands of pilgrims visit and seek the blessing of the Almighty. Due to the extreme winters, the Gurudwara only stays open from May to October.
Must-do & see in Uttarakhand
Panch Prayags
Panch Prayag means "Five Confluences" referring to the five confluences which takes place at Vishnuprayag, Nandaprayag, Karnprayag, Rudraprayag and Devprayag respectively to form river Ganga which emerges from the glaciers of the Himalayas. Ganga is the most sacred of Indian rivers that brings salvation to this land.
Vishnuprayag - The first confluence of the Panch Prayags located at an altitude of 1,400 m displaying emerald green depths while on the banks. Apart from the majestic views feel the adrenaline rush by indulging in trekking, hiking, white water rafting and canoeing around the mountains.
Nandaprayag - The point where Alaknanda and Mandakani rivers meet, is a destination which has become a major tourist halting point due to the adventure activities and it's beauty. It also acts like a gateway to Badrinath Temple.
Karnaprayag - It is located on the way to Badrinath, on the confluence of two holy rivers Alaknanda and Pindar. It is said that Karna of Mahabharata & Swami Vivekananda meditated here.
Rudraprayag - Rudraprayag is a small pilgrim town located on the holy confluence. Exploring this beautiful town will be hard to resist so go on take nature walks to the nearby villages in and around Rudraprayag.
Devprayag - Devprayag is the last prayag of River Alaknanda situated at an altitude of over 850 metres, the entire town was destroyed in 1803 by an earthquake. Nonetheless, the heritage structures of Devprayag were restored soon and the ancient charm of the holy town has been retained.
WOW Pro Tip : Try avoiding Panch Prayags during monsoons in the months of July to September when the water level rises and there are chances of roads getting blocked due to landslides.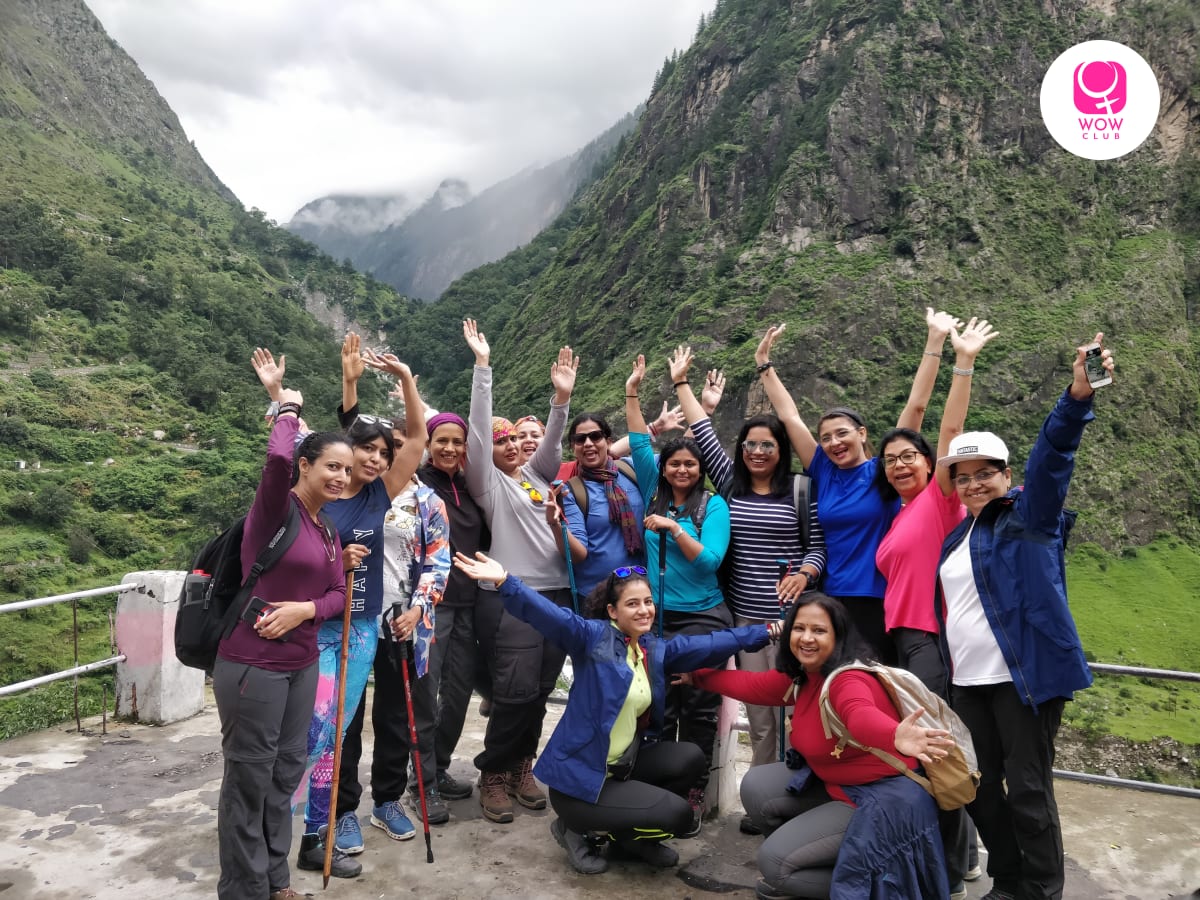 Rishikesh
Ganga Aarti - The Ganga Aarti at Parmarth's Ganga ghat near Ram Jhula attracts hundreds of visitors each day from all cultures which begins everyday at sunset.
Yoga And Meditation - Rishikesh is one of the popular destinations for yoga and meditationwith numerous ashrams to name a few Sadhana Mandir Ashram, Rishikesh Yogpeeth, Parmarth Niketan. If you're keen on Wellness Retreats in India then have a look at them here.
River Rafting - Rafting in Rishikesh is widely conducted. It is something to experience gliding on the rapids of River Ganges with guide cum instructors. Variety of stretches from which you can choose according to time and convenience - 9 km, 16 km & 24 km for approximately USD 6 to USD 25 per person.
Bungee Jumping ‌‌- India's highest bungee jumping happens to be in Rishikesh go on and get an immense adrenaline rush! It costs USD 50 approximately per person.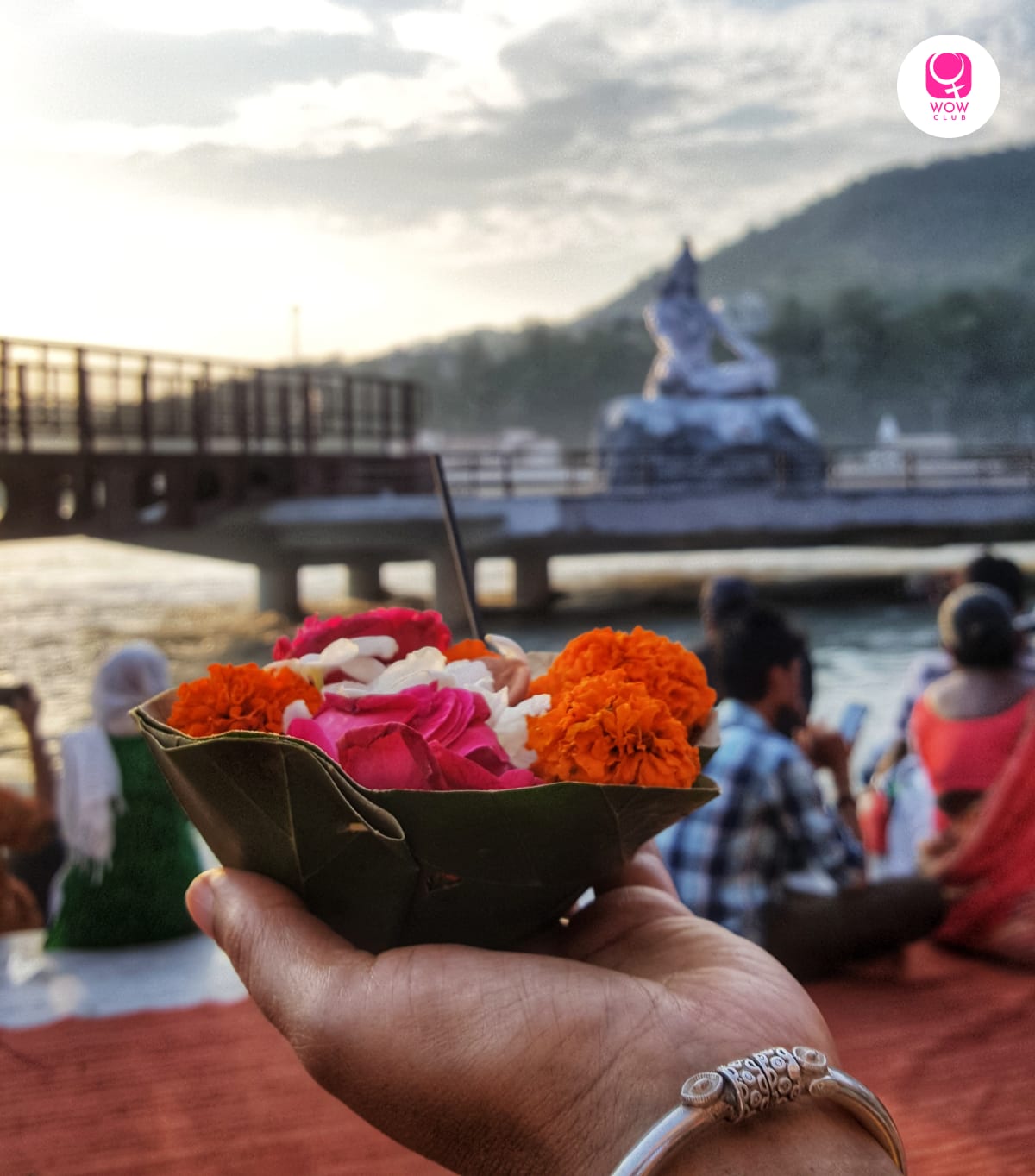 How to Reach
By Air: Nearest airport is Dehradun, The Jolly Grant airport in Dehradun from here is 30 km away.
By Rail: Rishikesh is connected by rail via Haridwar (24 km) to Kolkata, Mumbai, Delhi, Lucknow, Varanasi, Dehradun and other cities.
By Road: Connected by road via Haridwar with Agra, Chandigarh, Dehradun, Kullu, Manali, Shimla, Srinagar etc.
Dehradun
Forest Research Institute - It is a premier institution in the field of forestry research in India. Built over 450 hectares with Greco-Roman and Colonial styles of architecture. Many Bollywood films have also been shot here like Student of the Year, Krishna Cottage, Paan Singh Tomar, Rehna Hai Tere Dil Mei etc.
Sahastradhara Waterfall - It is a popular tourist attraction as these falls are considered to have medicinal properties and have therapeutic value because of sulphur present in them. A dip in the Sulphur-rich water will make you feel refreshed while enjoying the serenity of the place.
Paltan Bazaar - Paltan Bazar in Dehradun is a great option to experience the rustic life. You can pick spices, edibles and great artifacts from this market.
Robber's Cave - Locals call it Guchhu Pani and also believe that it is home to Lord Shiva, Robber's cave is a naturally formed river cave known for cold springs. It can be visited while visiting Sahastradhara Waterfall as they both are nearby.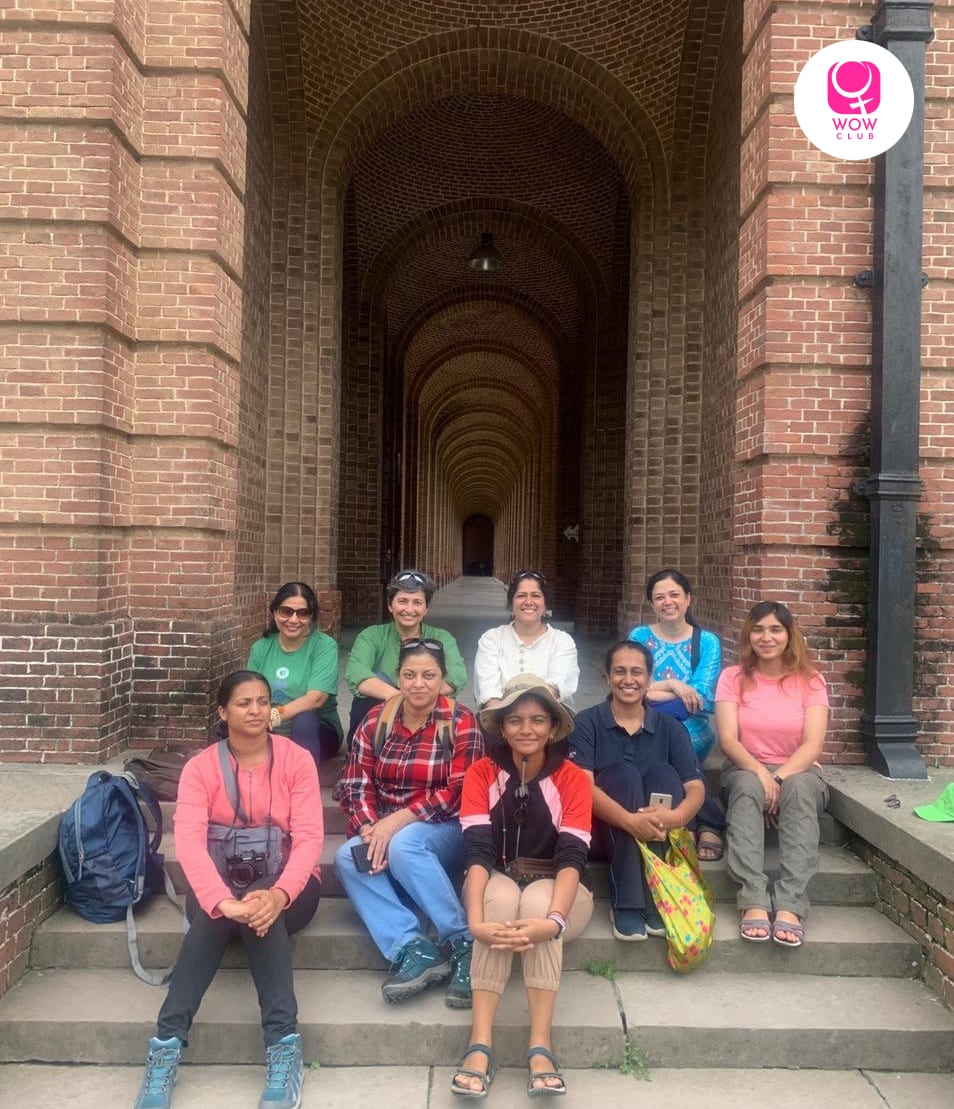 How to Reach
By Air: The airport in Dehradun is The Jolly Grant airport being 25 km away from the city centre.
By Rail: Dehradun has direct trains to almost all the metropolitan cities of India and some important cities like Delhi, Mumbai, Varanasi, Kolkata and Lucknow.
By Road: Well connected to Agra (381 km), Calcutta (1562 km), Chennai (2365 km), Delhi (235 km), Jaipur (493 km), Lucknow (582 km) and Mumbai (1578 km).
Auli
Auli is a prominent part of the Himalayan range, popularly known as 'The skiing destination of India". Auli is the home to various mountains, trees & jaw dropping snow mountains, it also has numerous ski resorts and schools where one can learn skiing under different courses. The season starts from late November and continuing till end of March. Particularly the month of January is highly recommended for skiing as this month receives maximum snowfall and this lasts till the end of March.
How to Reach
By Air: Dehradun is in close proximity with Auli, The Jolly Grant airport in Dehradun from here Auli is 279 km away, which can be covered in hired taxis or cabs.
By Rail: Nearest is the Haridwar railway station. From the station, taxis and buses are available for Auli being 273 km away.
By Road: It is accessible through the 2 major cities of Haridwar & Rishikesh. They are well connected via national highways around 200 km away.
Check-out our other trek blogs to know more about fitness requirements for treks, trek recommendations and essentials to be carried :
Join the newsletter to receive the latest updates in your inbox.