Think swaying palm trees, tea and spice plantations, hill retreats, silent backwaters, rice paddies, beautiful national parks that are home to a host of wildlife and you've teleported yourself to Kerala. That's serenity right there! So, what do you do with a place so beautiful? Explore it to your heart's content of course! And you can take our word for it, it won't disappoint you. Words can not express how beautiful Kerala is. But numbers can! So, we give it a 10/10!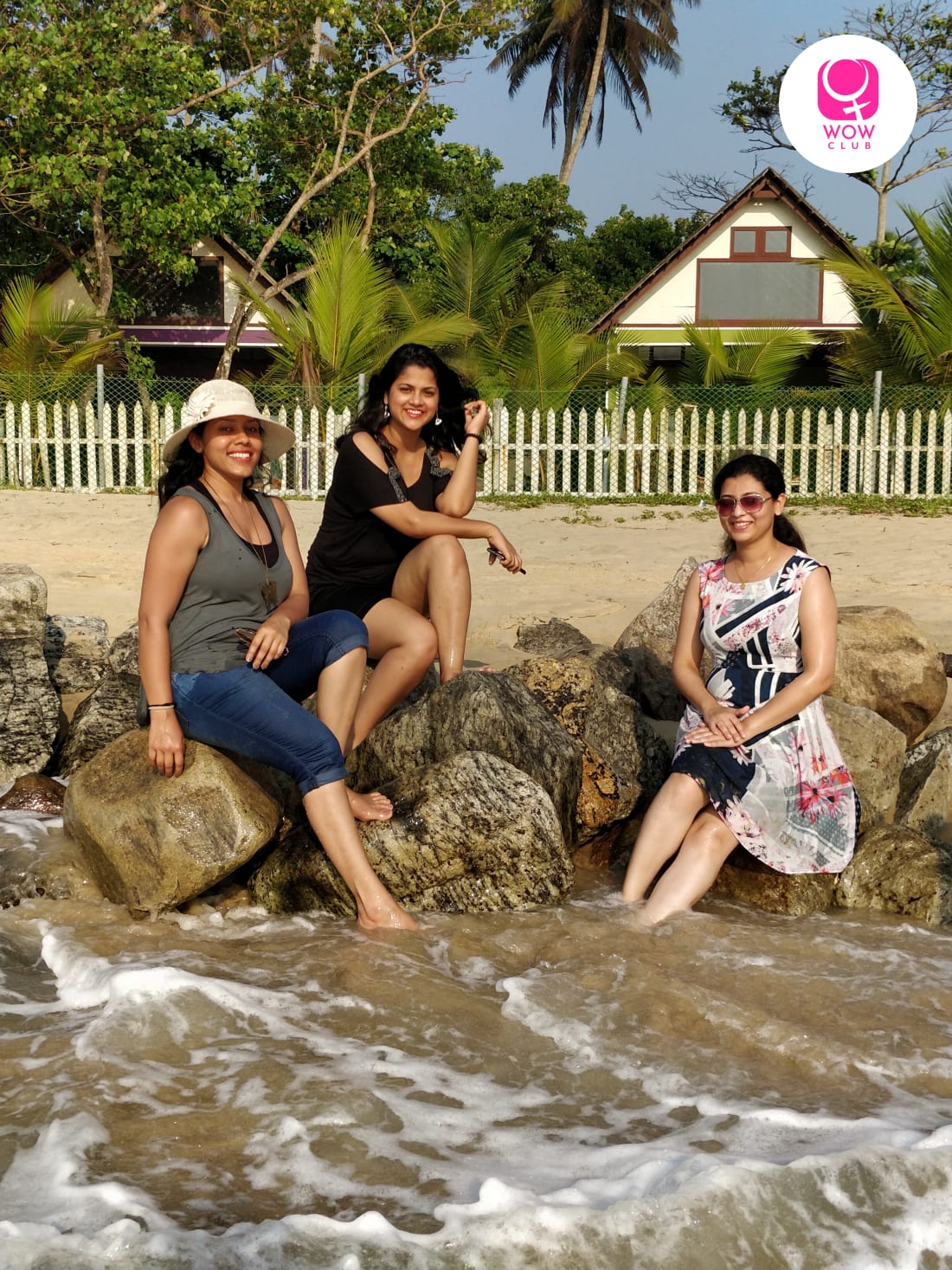 Planning a trip to Kerala can be puzzling. Choosing among the various primeval hill stations in Kerala, the beaches and backwater experiences can be tricky. That is why we have put together an ultimate Kerala travel guide for the heady traveler in you.
Contents
Getting there:
By Air: The state houses three international airports, namely Trivandrum International Airport, Cochin International Airport, and Calicut International Airport. Also, Kollam Airport is a domestic airport which connects the major cities of the state.
By Train: Kerala is brilliantly connected by railways. It has more than 200 railway stations, connecting major cities and small towns of the state. Also, direct trains to various destinations in Kerala can be availed from major cities such as Chennai, Bangalore, Delhi, Kolkata and Mumbai. You will also find superfast and express trains such as Duronto and Rajdhani. The railway network works from the northwestern part of Kasargod to the southwestern part of Trivandrum. Some of the major railway stations in Kerala are Ernakulam, Kottayam, Trivandrum, Kollam, and Alleppey.
By Road: Reaching Kerala by road is a good idea. The roads are beautifully connected and well maintained. If you wish to have a look at the stunning views, this is definitely the mode of transport for you. National Highway No – 47, 17, 49 and an expanded system of metalled roads connect Kerala to the rest of the country. Private taxis and buses are easily available in all the parts of this state. You can also find luxury overnight buses from destinations such as Alleppey, Kannur, Trivandrum, Wayanad, Thrissur, and Pallakad.
Best time to Visit Kerala
September to March is the best time to visit Kerala. This is the time when Kerala has a comfortable climate and pleasant weather with less humidity making it suitable to explore the state - the hill stations, beaches and backwaters.

Kerala is one such place which can be visited round the year.
Winter (October-February) - If you wish to explore the enchanting lagoons, tranquil canals and spicy plantations of Kerala's amazing cities, winter is the perfect time for you.
Summer (March-May) - Hill stations like Munnar and Wayanad are popular during the summer months.
Monsoon (June-September) - People who are looking for ayurvedic treatments prefer Monsoon season. Torrential monsoon rains (at their worst from June to August) flood Kerala and make visiting the beach towns pretty unpleasant and travel inland potentially tricky. The only exception to this season is if your visit is for an Ayuverdic retreat, with no intention of exploring the rest of the state; you'll save a lot of money attending the retreats during low season and an alternative indoor focus means the storms won't really trouble you.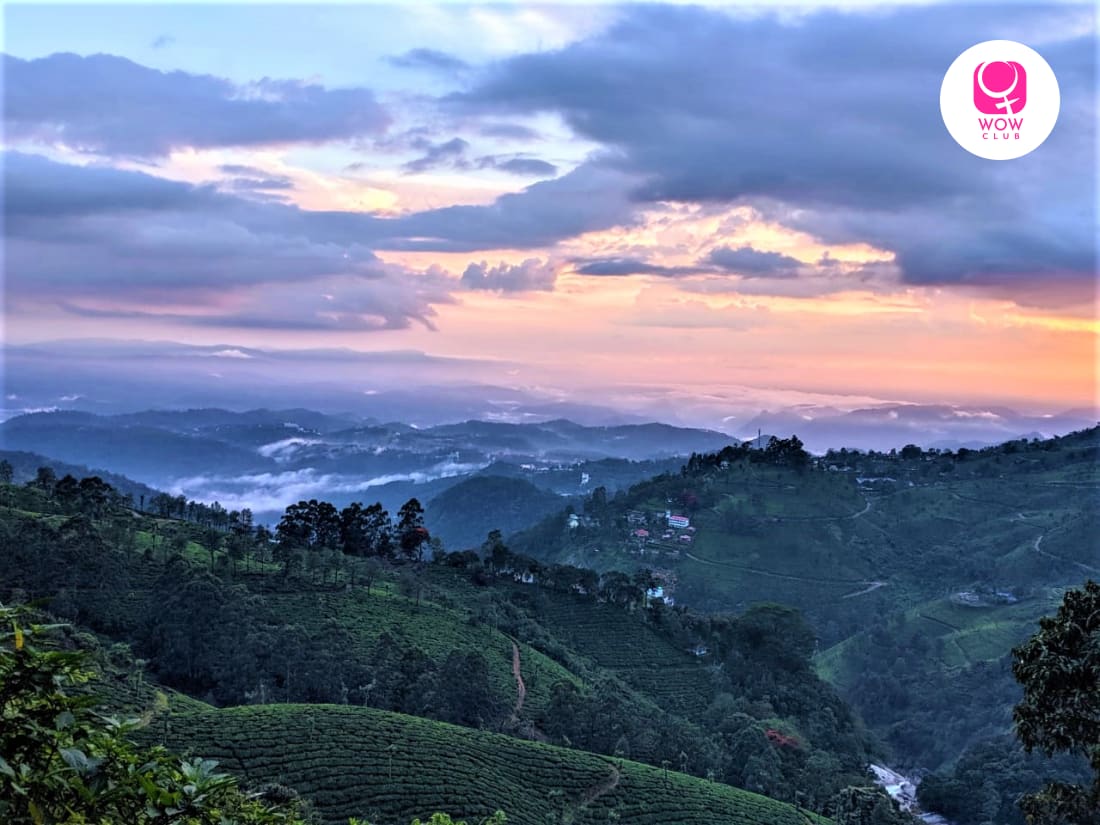 Best Places to Visit in Kerala:

Kerala will surprise you with a myriad of attractions it has in store for you. Here are some best places you MUST visit in Kerala and this will take you about 8 days to see it all:
Munnar
Breathtaking hills, the largest tea-growing region, and a heavenly feel are all about Munnar, one of the best hill stations in South India. Munnar is the perfect beginning to your trip to Kerala.
Wondering what to do in Munnar?
Eravikulam National Park: paradise for birders & wildlife enthusiasts – home to endangered Nilgiri Tahrs.
Visit Attukal waterfalls - Most picturesque waterfalls in God's own Country!
Any trip to Kerala begins and ends with Tea. Tea is all around you in this verdant countryside. So make sure you visit a Tea Plantation.
Hiking through the Tea Plantations - A variety of half-day and full-day tea plantation treks are offered in Munnar. They are the best option if you really want to get out and see the landscapes. These treks aren't that challenging or long adventures. The average length of treks ranges between 10-12 km and 16-20 km (note that all have to be done only with a guide).
If you are an animal lover, then you should definitely not miss the Wild Elephant Village at Anakulam
Other top places to visit in Munnar are - Mattupetty Dam, Kundala Lake, Top Station, Mattupetty Dairy Farm and Echo Point
Munnar is about 125 km away from Cochin International airport. En route the scenic drive from Cochin to Munnar, see the Cheeyappara Waterfall. It is a sight to behold as Cheeyappara Waterfalls run down from a rocky slope in seven steps.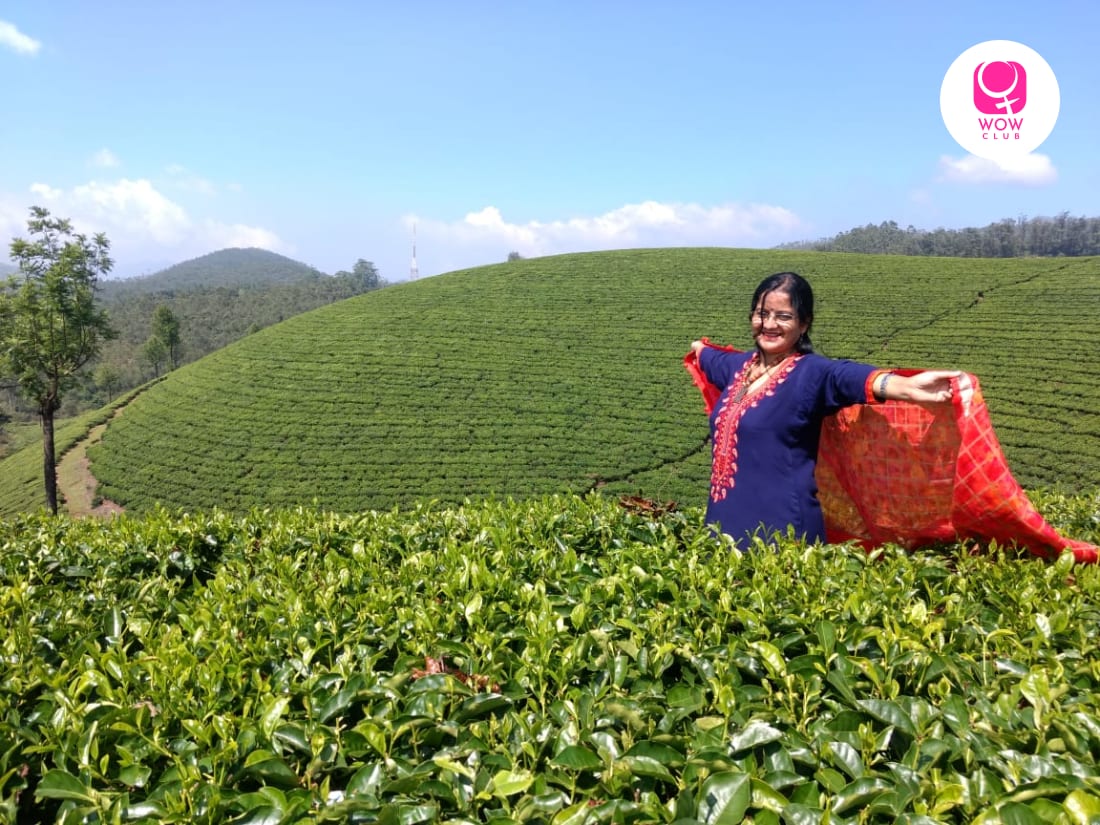 Thekkady
Thekkady is just a 3-hour drive from Munnar. The entire route from Munnar to Thekkady is of high landscapes with mountains, hills, tea manors and Cardamom estates. Thekkady, with its unspoiled tropical forests and incredible wealth of animal and plant life is a nature lover's paradise.
Places to visit and things to do in Thekkady:
Periyar Wildlife Sanctuary - The sanctuary is located on the banks of River Periyar, which offers some of the best wildlife sighting. Don't forget to go for bamboo rafting on the lake to enjoy the real pleasure of this amazing place.
Visit Spice Plantation and enjoy shopping for spices at Kumily town
Enjoy a Cultural show of  Kerala's renowned art forms known as Kathakali and Kalaripayattu.
Other top places to visit in Thekkady are - Ramakkalmedu, Spring Valley Mountain, Mullaperiyar Dam and Thekkady Lake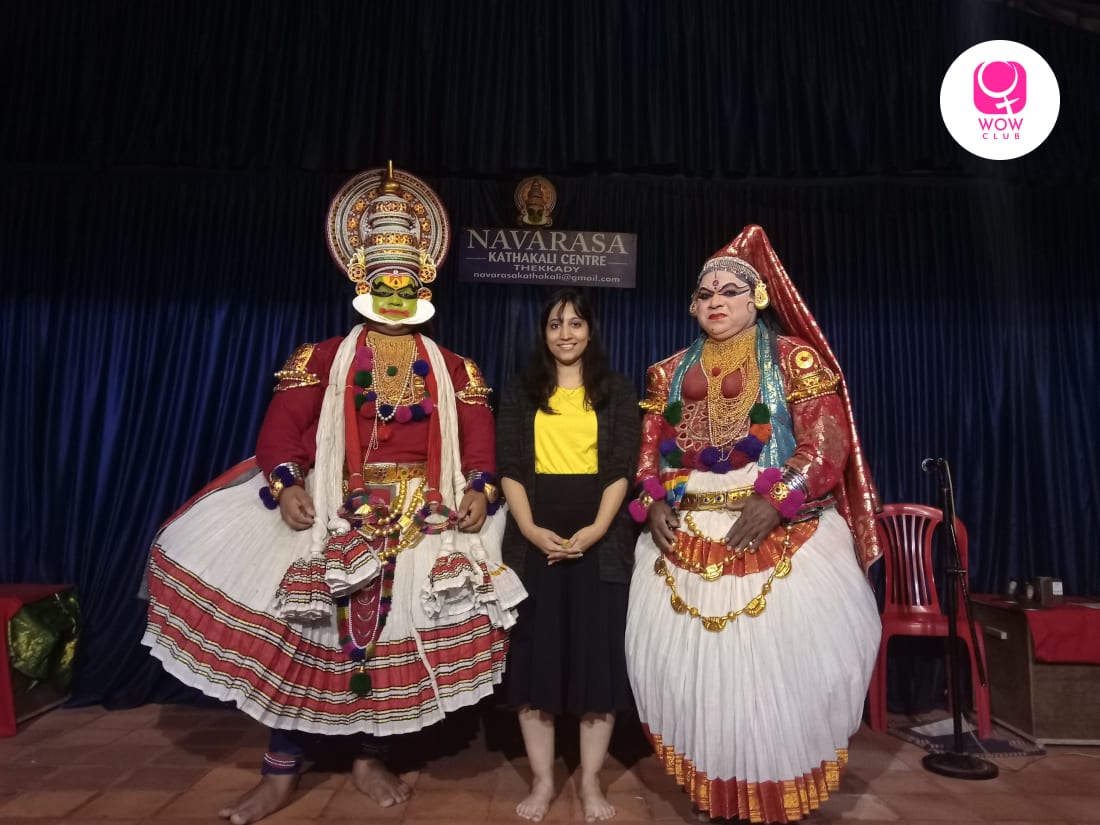 Allepy
Home to the famous backwaters of Kerala, Alappuzha or Alleppey, as it's more commonly called, was originally a small fishing village that has now become one of India's most popular tourist destinations. Precariously balanced on an intricate network of inland canals and backwaters, life at Alleppey is languid, best experienced on a houseboat.
What to do in and around Alleppey?
Indulge in Kerala's Backwaters With The Best Houseboats in Alleppey
Relax under the palm groves and have a picnic beside the Alappuzha beach.
Vembanad Lake - Vembanad Lake is a lagoon that is located in Alleppey. This is where the beautiful village of Kumarakum is located. You can also find some amazing beach resorts in Kumarakum where you can have a relaxing time.
Marari Beach - Known for its serenity and tranquillity, this beach is listed among the World's top five hammock beaches by National Geographic Survey.
Other Top places to visit in Alleppey are -  Kumarakom Bird Sanctuary, Krishnapuram Palace, Sri Krishna Temple,  Revi Karunakaran Museum and Punnamada Lake.
WOW Pro Tip: If you are visiting Alleppey in the months of June-August, you can see the snake boat races which would surely be a thrilling experience that you can get in Marari.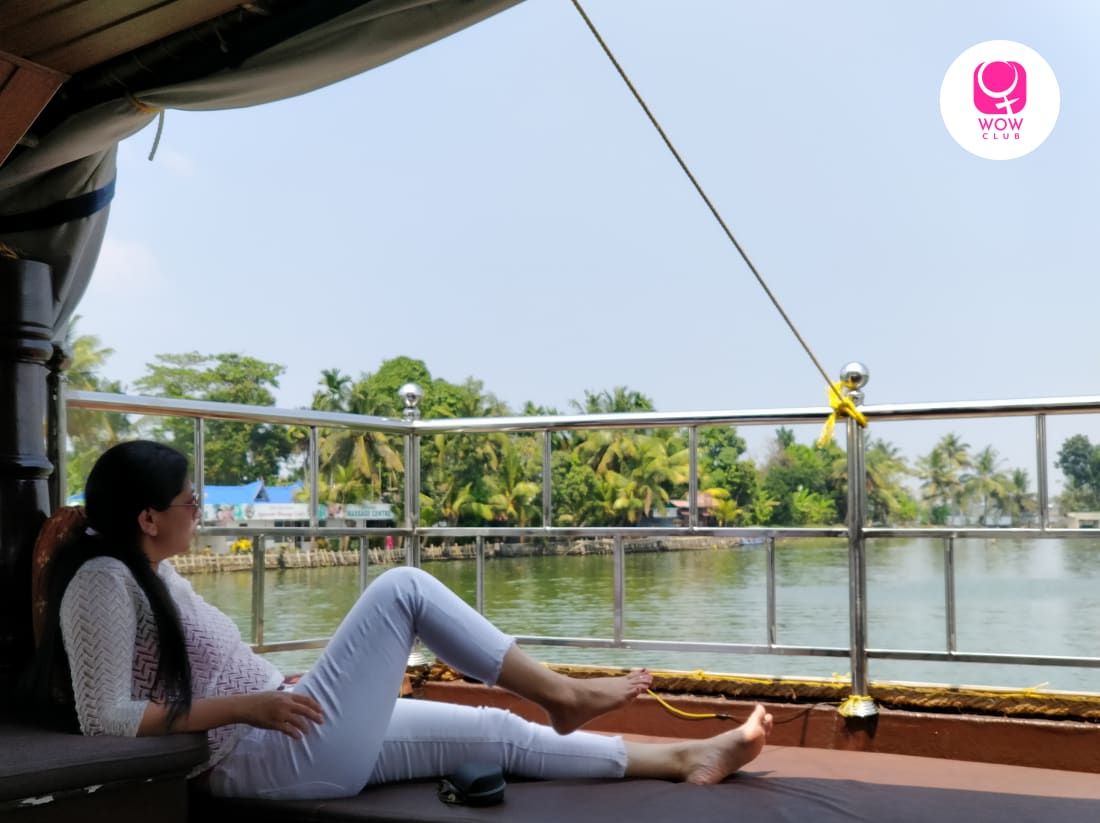 Add-On Destinations
This was the tiny glimpse of Kerala over a period of 8 days, but here are some other recommendations for you to look up if you have more time in the beautiful State!
Varkala
Love beaches? Well, Varkala is the perfect place for you. It is one of the best seaside places with one of the best beaches in Kerala. Varkala attracts thousands of beach enthusiasts every year. Also, you will find some interesting water sports here such as parasailing, surfing, boat riding, jetting and many more. You will also find many Hindu temples in Varkala which welcomes religious travellers and heritage lovers.
Popular attractions - Varkala Beach, Varkala Tunnel, Vishnu Temple, Janardhan Temple, Kappil Lake, Papanasam Beach, Anjengo Fort, and Kaduvayil Thangal Dargah are some of the best tourist attractions in Varkala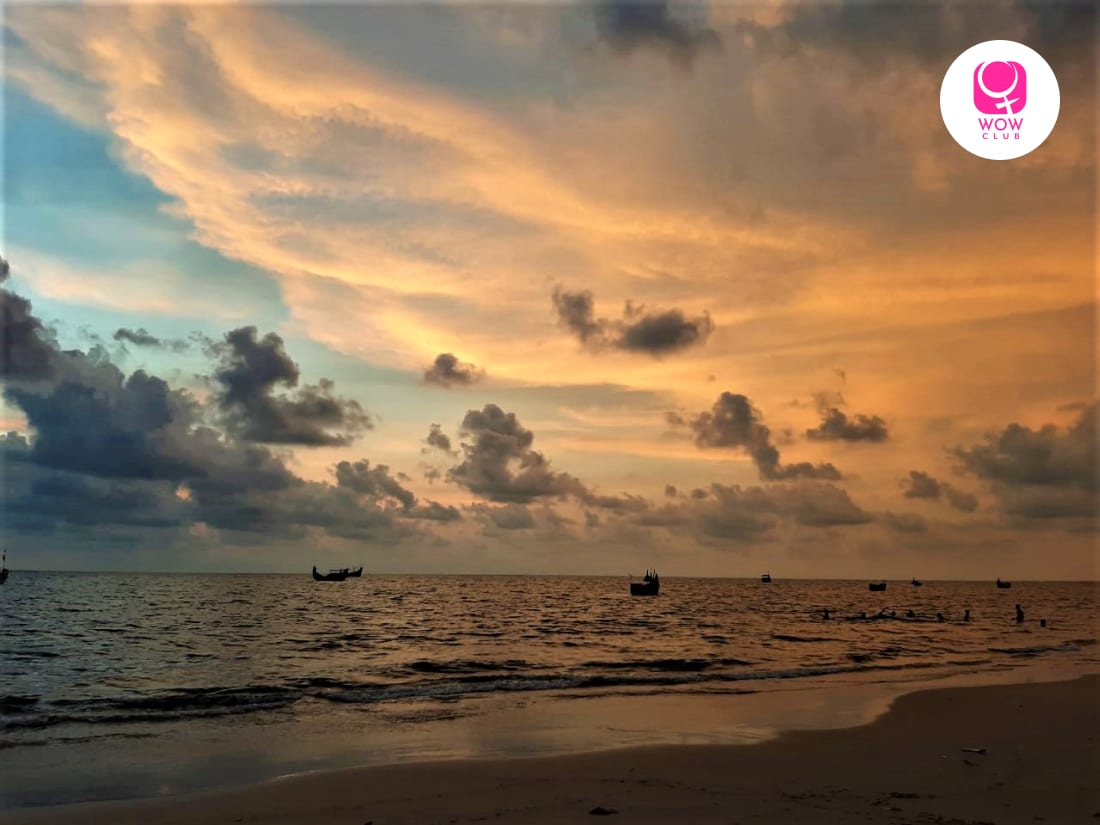 Wayanad and Bekal
Wayanad is one of the most exquisite hill stations in India. Enriched by godly beauty, exotic landscapes, rich culture, and serene atmosphere. From adventurous trails to wildlife sanctuaries, from thrilling treks to picturesque waterfalls, Wayanad has a lot to offer. Bekal is a small town in the Kasaragod district on the West coast of the state of Kerala.  Wayanad and Bekal are one of the most beautiful retreats of Kerala. It is a perfect 3-4 days getaway from your busy life
Popular attractions - Your vacation to Wayanad is never complete without visiting Thusharagiri Waterfalls, Thirunelli Temple, Lakkidi View Point, Kabini, Banasura Hill, Puliyarmala Jain Temple and Padinjarathara Dam.
This piece of information is for all the Tamil fans out there - The song 'Uyire' (Tamil) from the movie Bombay was shot at Bekal Fort. So you know what is a MUST see in Bekal!
Too much planning that goes in just for a weekender? Rest assured and join us on our next trip to Wayanad and Baikal
Kozhikode
Kozhikode is one of the famous cities in Kerala. This place is known for its historical sites, culture, stunning architectures, and educational institutions. Also, never miss the authentic Malabar food in Kozhikode. The Dum Biryani, Kallummakkaya, Chatti Pathiri and Dal Halwa are a must try.
Popular attractions - Mananchira, Tali Temple, Kozhikode Beach, Matri Dei Cathedral, Kappad Beach, Thusharagiri Waterfalls, Payyoli Beach, Kozhippara Falla and Hilite Mall are some of the best places to visit in Kozhikode.
Our top picks for where to stay in Kerala?
High End Properties - Top on the list of Luxury resorts in Kerala are the resorts of CGH Earth group which are owned and run by a Keralan family in multiple destinations.
Brunson Boatyard in Cochin
Spice Village in Thekkady
Marari Beach in Marari
Coconut Lagoon in Kumarakom
Wayanad Wild in Wayanad
Other luxury hotels are Niramaya retreat , Turtle on the beach and Taj green cove resort and spa in Kovalam
Mid Range Properties
Abad Atrium in Cochin
Abad Green Forest Resort in Thekkedy
Abad Turtle resort in Marari
Abad Whispering palm in Kumarakum
Abad Copper Castle in Munnar
Things to know before you go to Kerala:
Walking shoes and flip-flops: Comfy sneakers are ideal in hilly places like Munnar and Wayanad, while beach destinations demand airy flip-flops.
Mosquito repellent and leech socks: Mosquitoes love Kerala's lush environs, so be sure to carry a repellent. Plantation areas and trekking routes are breeding grounds for leeches during the rains. You may want to invest in leech socks.
Warm clothing and umbrellas: Carry a light jacket for evenings in coastal areas; you'll need something heavier in October–February for the hills. A sturdy umbrella in June September is a must.
Languages spoken: Malayalam, English, Tamil and some Hindi.
Due to the linguistic complexity of Kerala, you may note that several towns or airports are referred to by two or three different names. For example, Trivandrum is also called Thiruvananthapuram, whilst Alleppey is also called Allapahauza. Most people will understand either name, but it does mean you just need to double-check before confirming that flight or train booking!
Delicacies you MUST try!
Appam with Stew: Appams are light, fluffy pancakes made of rice, crispy at the edges and moist at the centre, best enjoyed with a fragrant stew of meat and/or vegetables.
Kerala Beef Fry with Malabar Porotta: Chunky, fried pieces of beef cooked in a spicy masala mix served with light, flakey Malabar paratha—one of Kerala's signature dishes.
Prawn Moilee: What's Kerala without its seafood? While everything from the karimeen to the lobster here is delicious, don't leave Kerala without trying the moilee, a curry made from coconut and kokum, a local fruit used to add a sour tang to curries.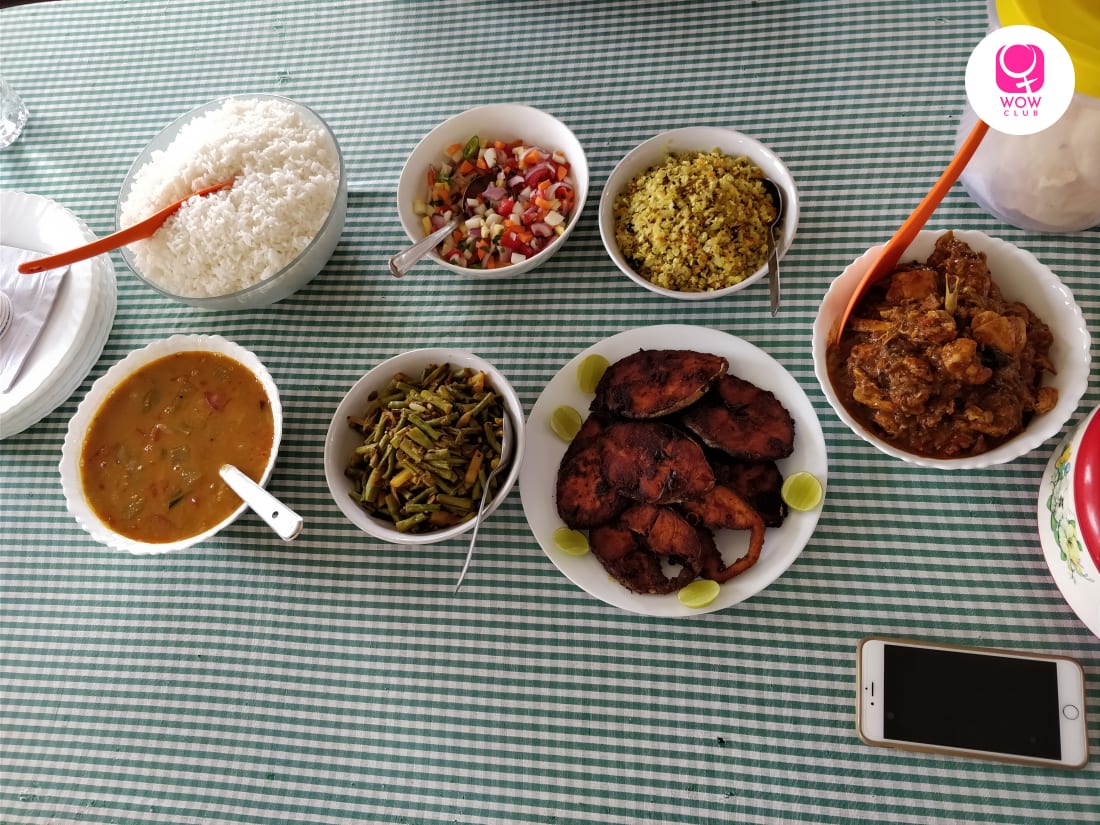 What to take back home from Kerala?
Spices - pick up some freshly-harvested black pepper, nutmeg, cardamom and cloves from Periyar, Thekkady and Kumily.
Tea and Coffee of course!
Coir Handicrafts - Kerala is known for its eco-friendliness, which also extends to its handicrafts. Made from coconut husk, coir plays a key role in the state's cottage industry. Pick up from a range of colourful coir mats, coasters and other home décor items.
Shell Showpieces, Kathakali face Masks, wall hangings, pottery pieces, and intricately carved sculptures of boats.
Kasavu Mundu - kasavu mundu is Kerala's traditional cotton textile with a gold zari border. Pick up a handloom sari or dhothi from the wide range available.
Nilavilakku - A traditional oil lamp available in many sizes, a nilavilakkunilavilakku is usually made of brass or bronze.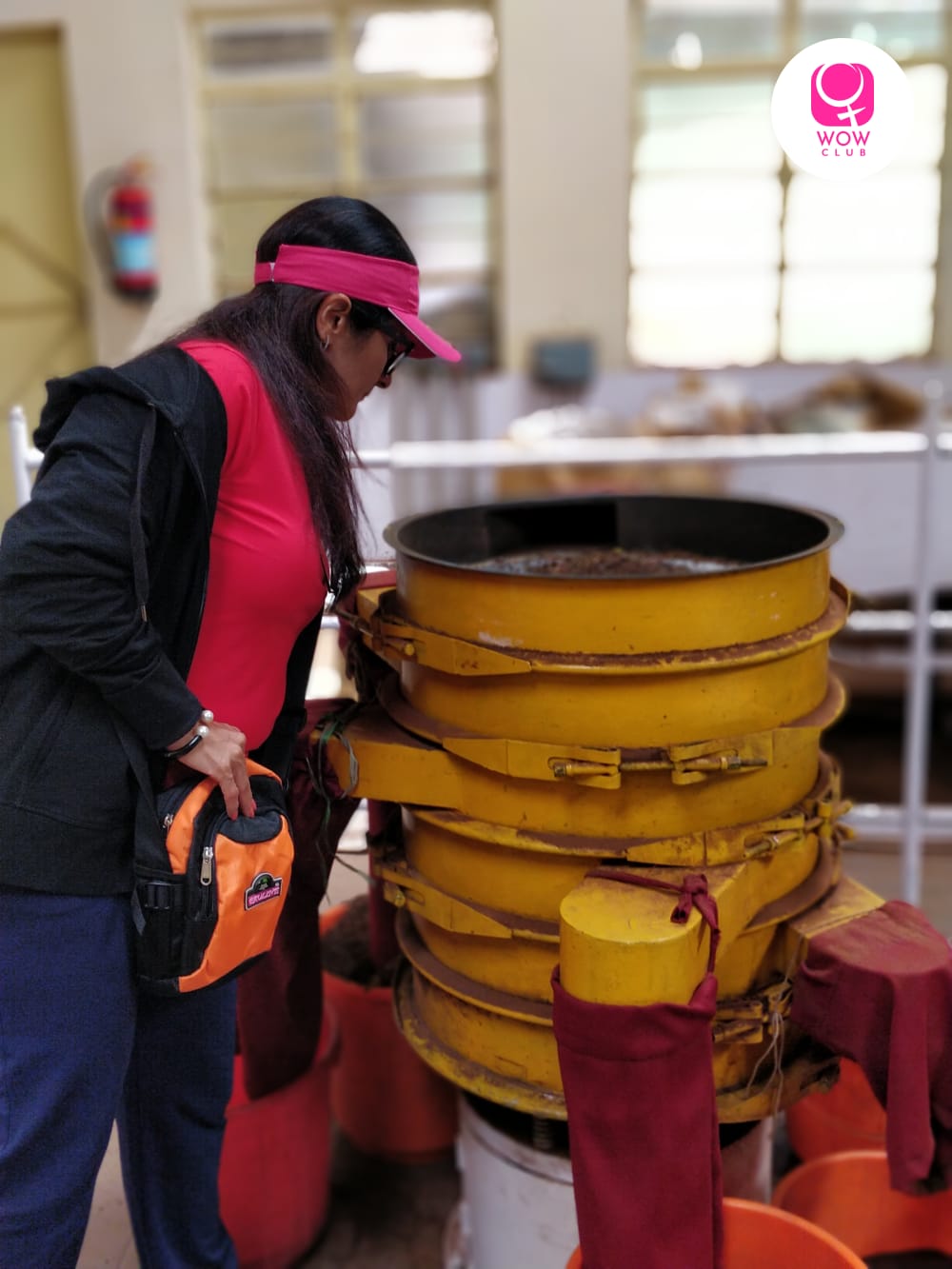 Hope you find this guide helpful to plan your vacation to Kerala. Well if you still need some help, please reach out to us us for personalized trip to Kerala or just join us on our next WOW Trip to Kerala