Japan is indeed one of the most beautiful countries in the world, filled with a mix of everything. From the hustle and bustle of Tokyo down to the laid-back Okinawa, it's a timeless country respecting the past while leading the way with advanced technology.
While you may find Japan exceedingly modern, you will find vast opportunities to connect with their fascinating traditional culture. From exploring Japan's rich culinary scene to wandering through the majestic temples, you will never run out of things to do when visiting the beautiful country.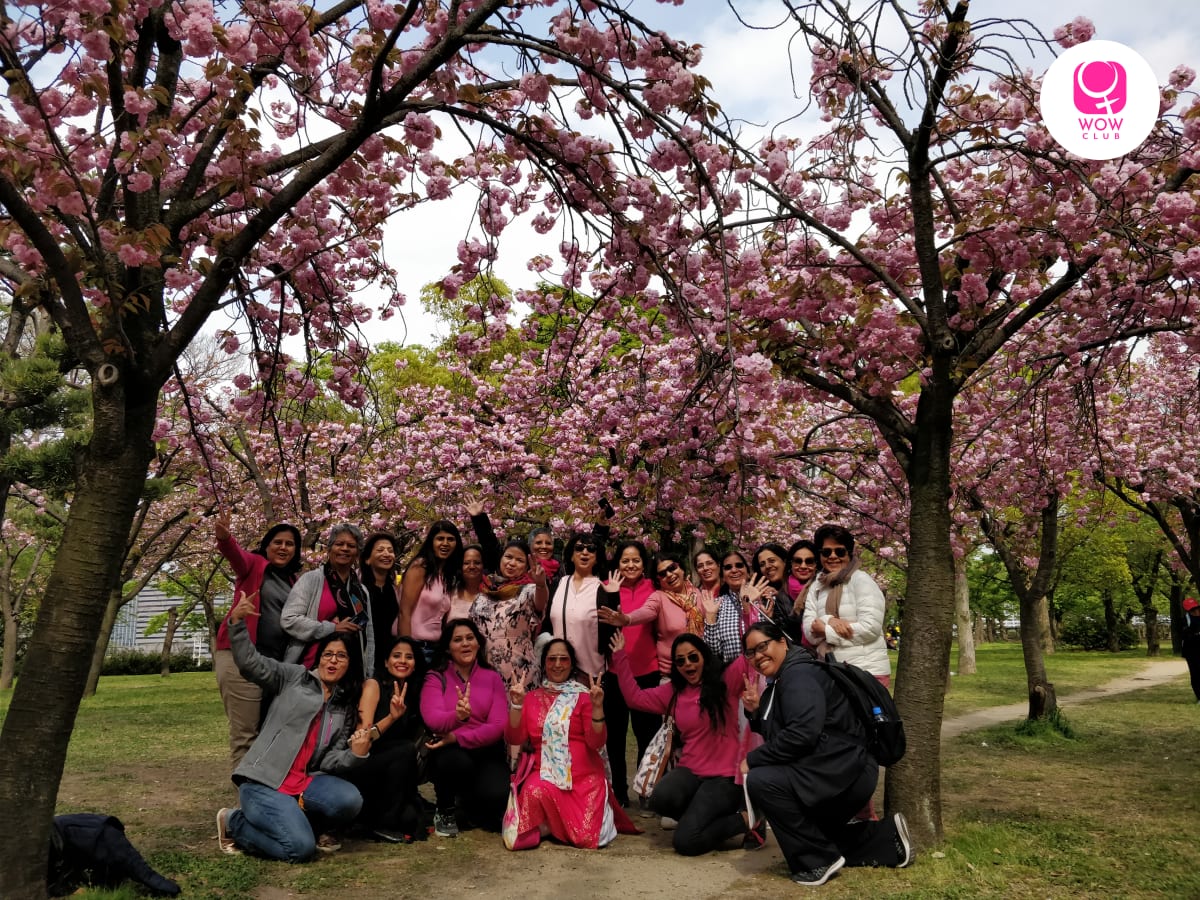 The country prides itself on having four distinct seasons, and the way the weather impacts the scenery can only be described as pure magic! However the peak season is the Spring Sakura Season.
Contents
10 perfect days in Japan during Cherry Blossom
Cherry blossoms aren't only enjoyed for their beauty and scent, they are special because they are so fleeting. During those few days, the blossoms seem to be everywhere and so very beautiful in their delicate shades of pink and white. There are so many Japan tours from India and Japan tour packages from all over the world specially in this season. Here's an overview of a suggested itinerary and all the information you need to plan a trip to Japan:
Days 1 to 4| Explore Tokyo:
Fly into Tokyo. Explore Asakusa and photograph Sensoji temple.
Absorb the madness at Shibuya.
Explore Harijuku.
Visit Disneyland Tokyo
Binge on Japanese food in Ueno or Shimbashi
Shop at Ginza and Shinjuku
Check out the Robot Restaurant
You must try tea ceremony and kimono experience in a traditional Japanese-style house in the Bonsai Garden at Tokyo.
WOW pro tip: Attend a Bahai community meeting to get close to the culture. The Bahá'í teachings emphasize that all of us, as creation of one God, are part of one human family. You may join their devotional meetings at Tokyo Bahá'í Center located in Shinjuku, where they pray, play music together and have friendly fellowships.
The famous Cheery blossom spots include Shinjuku Gyoen Park, Yoyogi Park, Hamarikiyu Garden, Kyu Shiba Rikyu Garden, Ueno Park and Chidorigafuchi Park is one of the famous spots for Sakura viewing and can be easily combined with a visit to the Imperial Palace. During the cherry blossom festival, the pathways are lit and boat cruises are available to enjoy a unique view of the hundreds of cherry blossom trees that line the moat.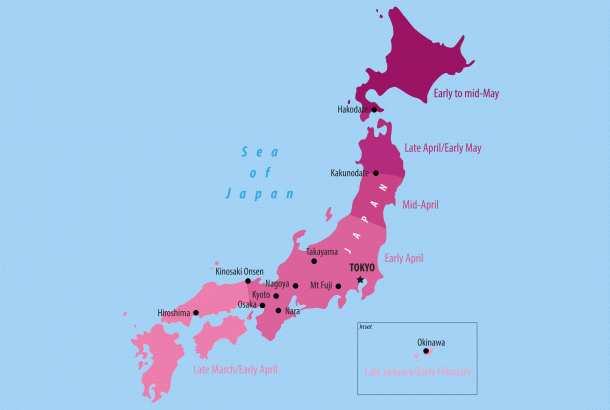 Day 4 to 6| Visit the iconic Mt Fuji:
Mount Fuji is easily one of the most iconic sites in Japan, and not only a geographical point but a cultural symbol for the country. Lake Kawaguchi is the easiest and most accessible point to view Mt. Fuji. The mountain stands tall and lords over the Yamanashi Prefecture. Although the unmistakable peak can be spotted from a variety of locations, each vantage point offers its own special view of the often snowy top. Some of the viewpoints are as follows:
Ohashi Bridge
North shore of Lake Kawaguchiko
Churieto pagoda
Kachi Kachi Ropeway
Fuji Shibazakura Festival: (2hrs from Tokyo) This is a famous time-limited event that is usually held at Fuji Motosuko Resort from the middle of April to late May. It features over 80,000 blooming shibazakura (pink, red, white mountain phlox flowers) over 6 acres of sloping hills. Pair this off with a great view of Mt. Fuji and it instantly becomes an Instagrammable spot!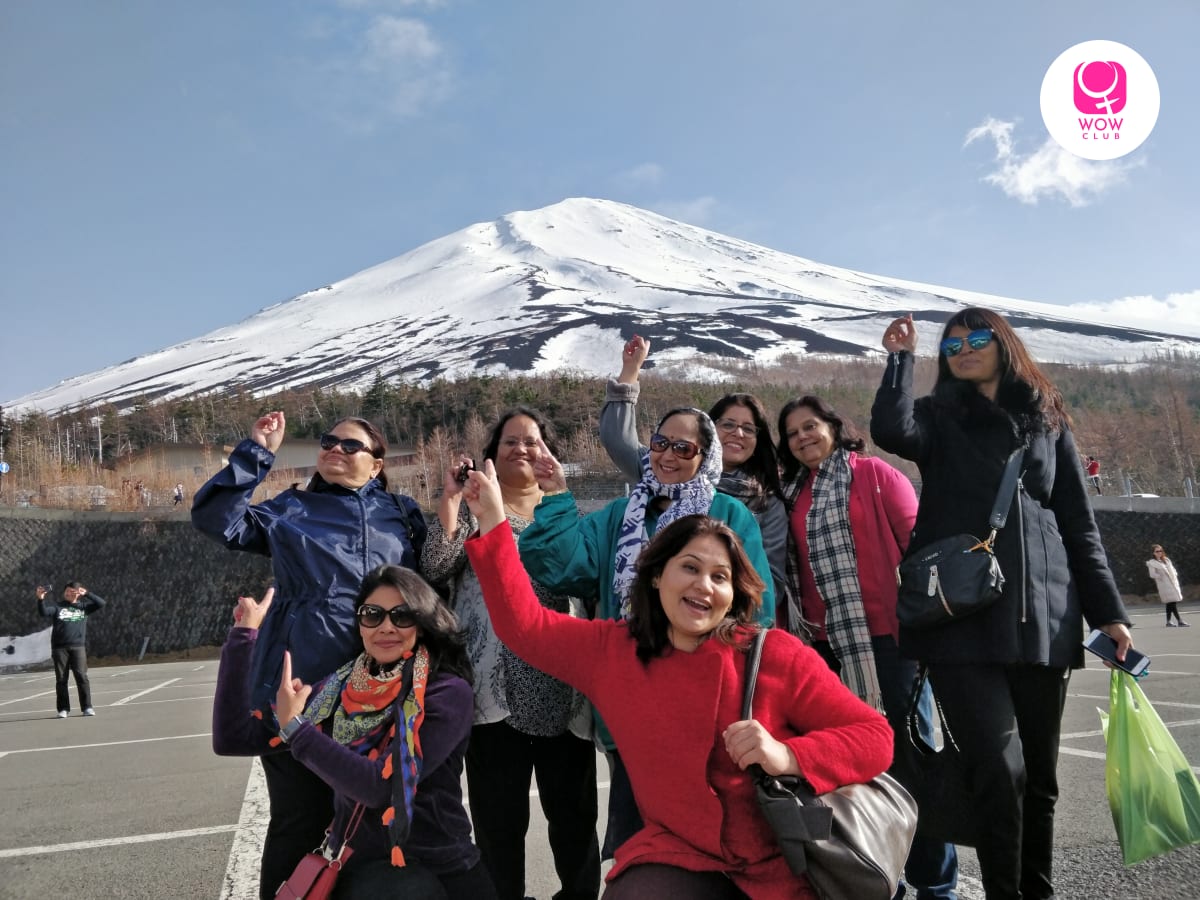 Day 6 to 8| Spend some time in Kyoto:
Take a train to Kyoto. Kyoto is one of the busiest tourist destinations in Japan, so expect crowds wherever you go. But don't let that dissuade you from exploring the city because it's a historical and cultural treasure. Things to do in Kyoto include-
Explore Gion- Rent a kimono, try some ramen, and photograph  historical doors.
Half day trip to Nara- The deer are the stars of Nara and you can see them everywhere (crossing the busy streets, lying in front of store-fronts, lazing in the park; they are in every corner!). You can also see Buddhist temples, gardens, and shrine including Nara National Museum.
Hokan-ji Temple for sunset- the temple is the perfect place to watch the sun set- it's quite popular with photographers.
Kinkakuji (Golden Pavilion)- the awe-inspiring sight of the richly decorated golden temple that seems to float over the mirror pond is worth a visit to Kyoto alone.
Kiyomizu Dera – Kiyomizu Dera is another popular shrine in the area.
Inari Shrine- Run your fingers along its bright orange facade or spend a couple of hours walking through hundreds of iconic Torii Gates that are over 1300 years old.
Arashiyama Park and Bamboo Forest.
If you visit Kyoto at the peak of the Cherry Blossom season must visit Maruyama Park, Combine your trip to Arashiyama Bamboo Forest with a stroll along Kamogawa River and also see Philosopher's Path and Heian Jingu Shrine for cherry blossoms.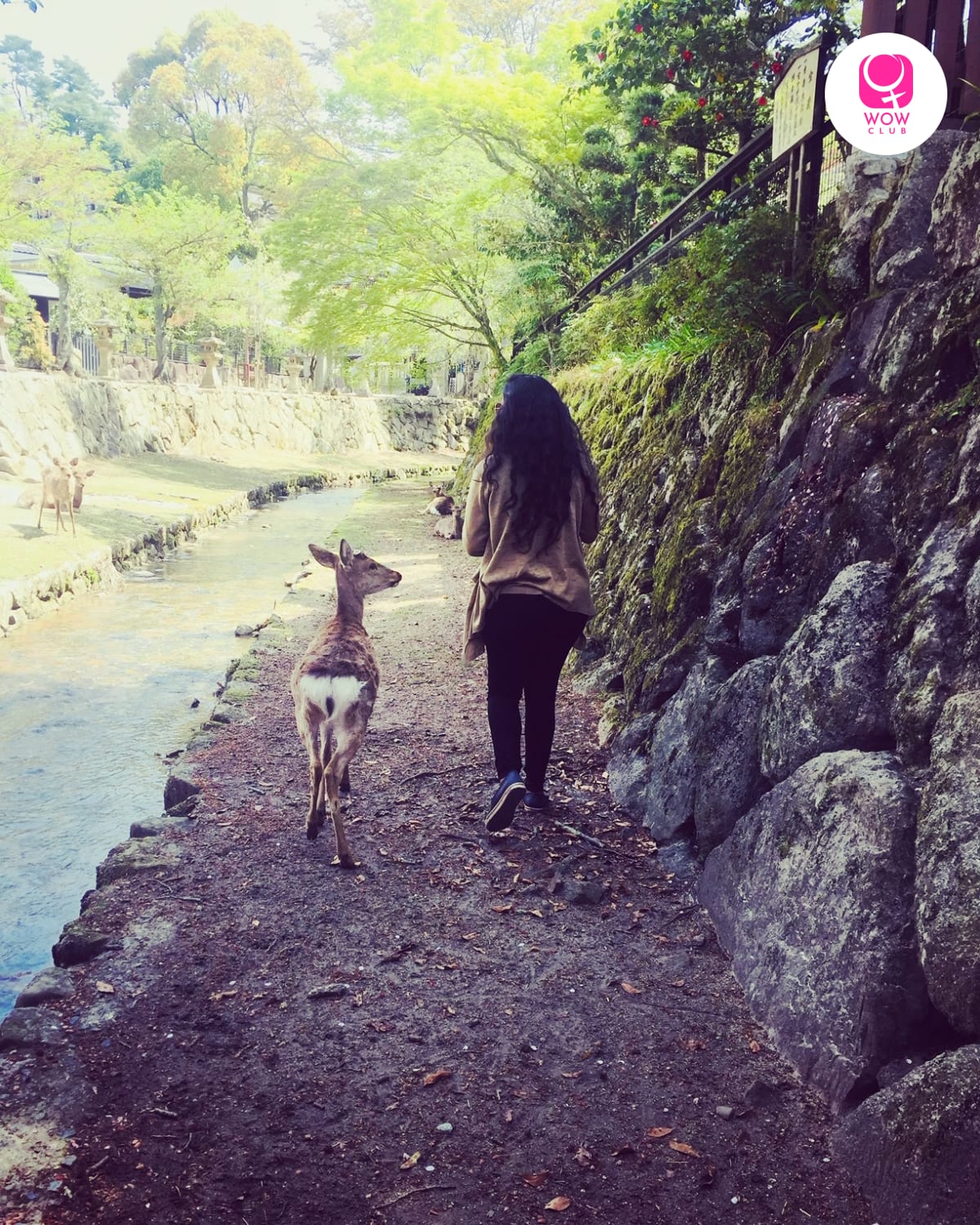 Day 8 to 10| Head to Osaka (Nation's Kitchen):
Drive to Osaka from Kyoto. Osaka is one of the top visited places in Japan. It is a bustling city but loaded with a lot of dazzling views wherever you turn. Since you are in Osaka just for a couple of days, use your time wisely.
Head to Dotonbori, the flamboyant dining and shopping district of Osaka. There are lots of high street stores, designer boutiques, and tax free stores if you want to shop. Dotonbori is also the best place for a self guided food tour of all sorts. People in Osaka take their food very seriously. Consequently there are lots of stalls, kiosks, and little food markets selling a range of Japanese delicacies. Also visit Shinsaibashi for shopping.
WOW pro tip: Try gyoza dumplings and takoyaki (octopus and flour balls) to kick start the night. Have dinner at a sushi or ramen restaurant for a typical Japanese experience. If you enjoy conveyor-belt sushi then visit Genrokozushi or Isonoryotaro – both restaurants are popular but it's easy to find a seat at the latter because it isn't on the main road. Round off your meal with a portion of matcha ice cream or Osaka's characteristic fish-shaped waffles.
Sakuranomiya Park – this is the perfect place place to catch Cherry Blossoms in bloom on a clear day. Make sure you pack a picnic and take your camera along – you will want to take photographs of Sakura flowers every 5 minutes.
Osaka Castle – Combine your trip to Sakuranomiya park with Osaka Castle. No trip to Osaka is complete without a visit to the Osaka Castle. The Castle closes at 5 pm and most tourists leave. But hang around for sunset – the castle is lit and makes for a gorgeous scene.
Osaka Mint bureau – Yet another place see the sakura in bloom, Osaka's Mint Bureau is perfect if you are a keen photographer – expect cherry blossom trees laden with pink flowers and alleys strewn with powder pink petals.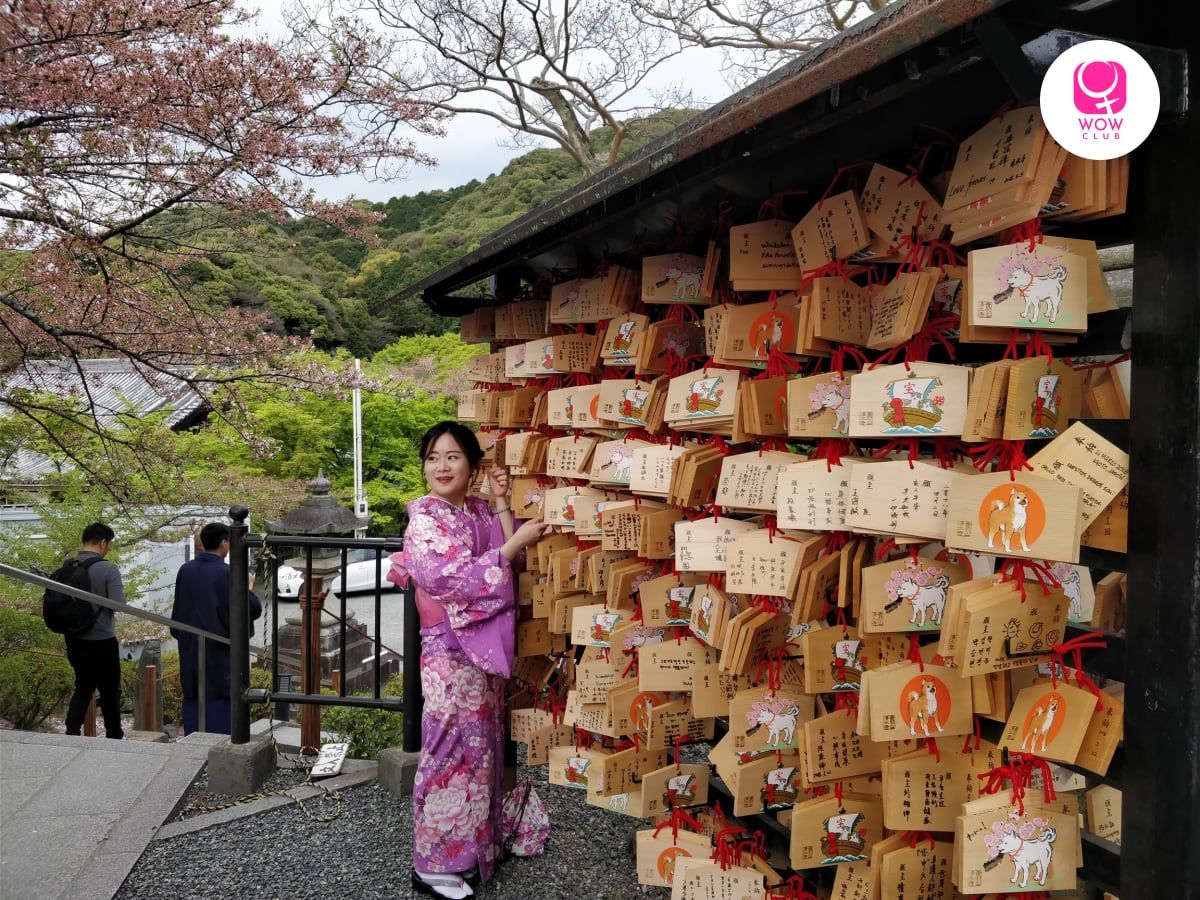 Travel Tips for Japan
There many things to be aware of when traveling to a new county, especially when the country in question is as unique, geographically diverse and culturally complex as Japan. Japan for solo women travelers can be really hassle free if you plan the trip in advance. Here are some of the tips or the checklist that will help you in travelling to Japan:
Things to do before travelling to Japan:
Japan is worth visiting any time of the year, since each season makes for its own unique experience. Overall, Spring (March to May)or the cherry blossom is the peak season and winters (December to February) are the least busy time to visit and is considered as the low season. Though winters in Japan are magical. Summers (June to August) brings a lot of festivals and the Lavender fields booms on the hills of Nagano and Hokkaido and at last Autumn (October to November) brings the colors of the fall foliage in Japan.
Wow pro tip: If you are visiting Japan in Autumn you must attend the famous Takayama Masturi - one of the best festivals in Japan. You will get to see 11 tall floats that weight several tons and contains old mechanical dolls that gives performances on the days of the festival. The highlight is the first night as the floats are all lit up and paraded through the town.
Click here to read about the different Seasons of Japan to travel and the must visit places in those seasons.
Japan is well-connected with the rest of the world by air. Some of the major airports of the country are Tokyo's Narita Airport and Haneda Airport, and Osaka's Kansai Airport. Once you land at any of these airports, it is easy to get into the nearest cities. Haneda is close to Tokyo but Narita has better air connectivity.
To enter Japan you need a passport and a visa (unless you are from a country which is visa-exempt). There are 68 countries whose citizens can enter visa-free for tourism or business. Other nationalities including India currently need to go to a Japanese embassy or consulate to apply for a visa.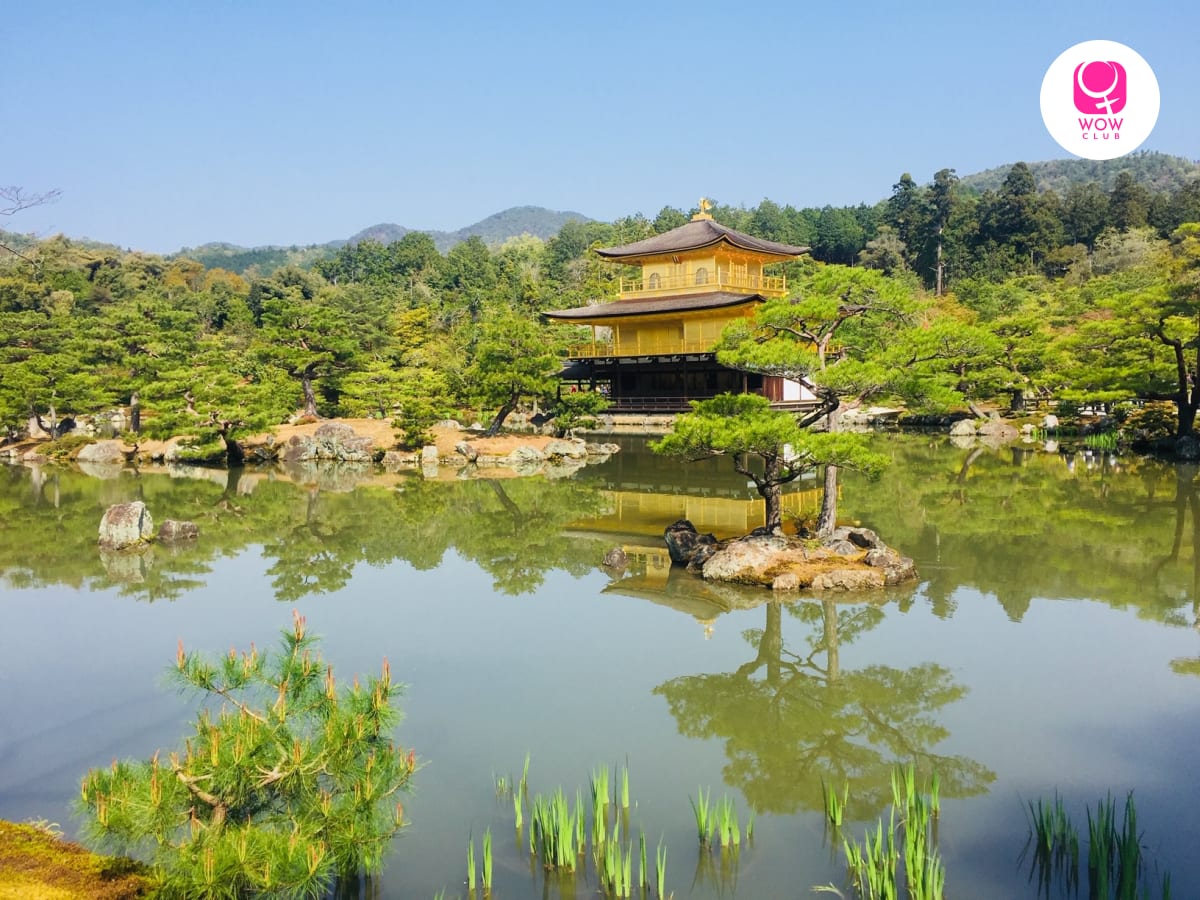 Accommodation is one of the most expensive parts of traveling in Japan. There are no truly budget options. The upside is that even the hostels are impeccably clean. Ryokans (and their budget versions, called, minshuku) are the traditional Japanese guesthouses and are the best spot to learn about the cultural traditions related to food and hospitality. If you're visiting during Cherry Blossom season you need to book many months in advance.
Healthcare is expensive in Japan, so make sure you are covered in case the worst happens.
I would highly recommend investing in a Japan Rail Pass for the length of your trip in Japan. This will allow you to travel between cities, so you can get by without buying a single subway ticket. It can only be purchased outside of Japan which means you should place your order before coming to Japan.
Wow Pro tip: When you travel Japan between Tokyo and Kyoto or Osaka,  you must take a Shinkansen also known as the Bullet Train. It is fast and you will probably have a JR Rail Pass that includes these trains, and also because it is a great, relaxing experience and you can see many things on the way.
Learn some common Japanese Phrases
Even with the Translate app downloaded onto your phone, try to learn a few phrases you'll use regularly. The following phrases are ones which are generally useful.
Hello: Kon'nichiwa
Thank you: Arigato
Thank you very much: Domo Arigato
Beer, please: Biru kudasai
Cheers! Kanpai
Bathroom: Basurumu
How much? Ikura
Delicious: Oishi
Beautiful: Kireina
Japanese is widely spoken. Unlike in many countries, English will only get you so far in Japan. Download  google translator, google maps, and HyperDia that provides train routes, timetables, and even tells you which platform number to go to at the station.
Pack Essentials and according to the season
Japan mostly uses the US-style plug with two flat pins (plug type A). Carry a multi- adapter. Make sure you carry paper napkins and hand sanitiser as most of the public washrooms lacks hand-wash and napkins. The weather will be pleasant and cold at night so make sure you pack at least 1 good jacket and fleece.
The Japanese currency is the yen (円, en). Withdraw cash from 7-11 ATMs. They are the most reliable no-fee option for international cards and can be found everywhere. Make sure you always have cash on hand as many places don't accept credit cards. You can get your currency exchanged from airports, banks and large hotels.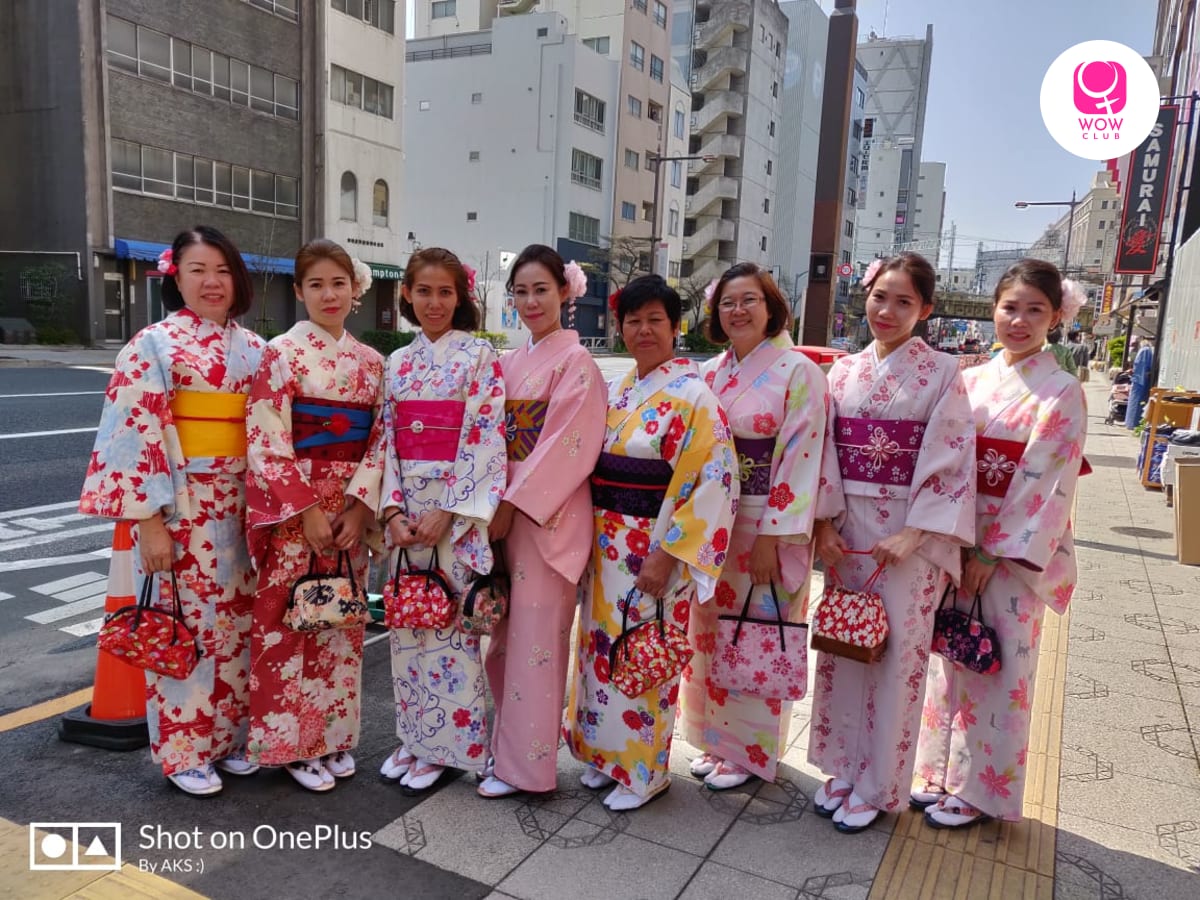 Important travelling tips include:
Japan is often referred to as one of the safest countries in the world, making it the ideal location for solo travelers. Besides having relatively low levels of poverty, and a somewhat ethnically homogeneous society, Japanese culture has little tolerance for drug use, alcohol abuse, public indecency and crime in general.
It is highly recommend you secure a SIM card once you land. Although it's not cheap, it is handy. Having a phone with data will allow you to easily navigate the trains, check routes, and translate on the fly. Japan has excellent internet; it's among the fastest in the world.
Public transport is easy, cheap, and actually pretty fun. Every major city in Japan has a subway system and it will be a key part of your trip. For longer distances, the bullet train is the best way to get around. While it can be kind of confusing when you're first trying to figure it out, it's worth it!
How much does it costs to travel in Japan?
Japan has a reputation for being one of the most expensive countries to travel in when it comes to traversing the Asia region but the place is totally worth it. Travelling to Japan cost varies from the type of traveler you are. In general, you at least need to budget $4,005 for 2 weeks in Japan which will include airfare, JR Pass, Accommodations, Local transportation, Attractions, food and random spending.
The estimated amount that you can spend on food depends from which place you're eating at.
Convenience Store Meal: 300-500 yen
Fast Food: 500-1,000 yen
Casual Restaurant: 1,000-1,500 yen
Nicer Restaurant: 1,500-3,000 yen
While you will find vending machines, eating on the street is fairly rare and so are public garbage cans. If you find yourself accumulating trash on the go, hold onto it. It is actually quite common for women to carry little plastic bags in their purse to collect the little bits of trash they end up with as they go throughout the day.
Japan toilets are high tech
Toilets are kind of a complicated deal in Japan, although in more rural areas you will also come across squat toilets. For the high-tech toilets though, you'll want to figure out in advance the basics of how to flush, which isn't always obvious from the outset. There are public toilets everywhere, always free and always very clean.
This is one that many people find hard on their first trip to Japan, but can cause offence if you're not careful. Most Japanese believe that excellent service is the standard, hence tipping is unnecessary. Tips are not expected, and can even be considered rude. And even if the server is not offended, they will likely be confused.
Understand Onsen Etiquette
It's necessary to rinse off before entering the water. Most onsen will have some sort of shower area for you to use. If you have tattoos, it is important for you to cover them with a waterproof bandage of some sort or find an onsen where tattoos are acceptable. If you have long hair, always remember to bring a hairband or to wrap your hair in a small towel.
Across Japan, Tattoos are associated with criminal gangs like the Yakuza. Although this is changing with increasing tourism, you can expect to be deny entry in some places specially onsen (hot springs), suanas and pools.  
Bowing is very important part of Japanese culture so it's best to mirror the locals. As a tourist in Japan the most useful bows you can use is when you are meeting and greeting people, Thanking someone or saying sorry to someone.
Don't touch the taxi doors
Japan is one of the world's leaders in technology and this extends to the taxis. Taxi doors are automatic in Japan. Taxi doors are operated by the taxi drivers and they get very upset if passengers attempt to open or close them manually.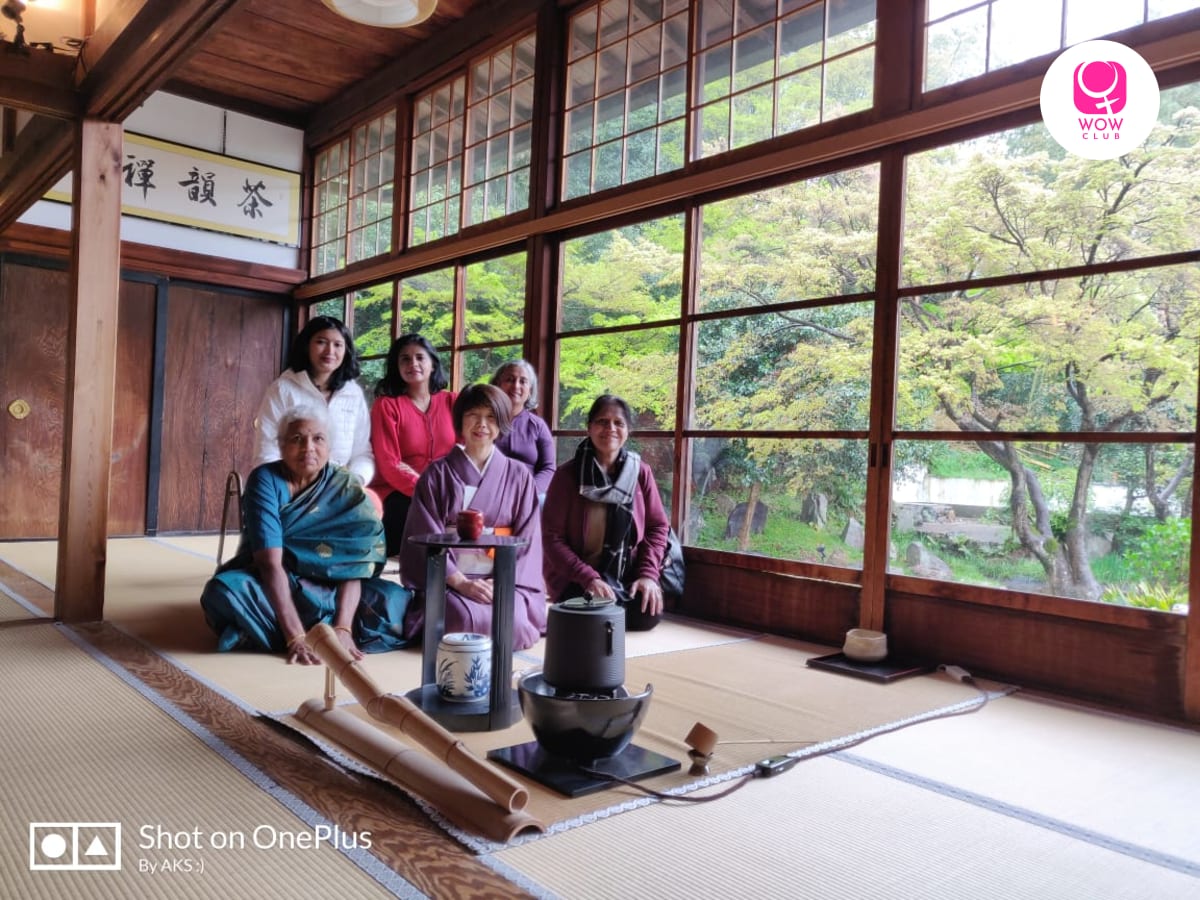 Always stand on the left when using an escalator. Everyone does this, no exceptions. Make sure you pick the correct side of the escalator. If you can't remember which side that is, just follow the others.
Before entering homes, ryokan, certain temples, traditional restaurants, and any area with tatami matting, you will need to take off your shoes. It's advisable to wear shoes that slip on and off easily because you'll be doing this a lot!
In most big cities you will not be allowed to smoke in the street (and could risk a pretty heavy fine if you do). Instead, you will have to smoke in designated areas. Many traditional restaurants and bars still permit smoking inside. Train stations and other public areas often have an indoor smoking room where you can go to light up.
Japanese cuisine is known for its heavy use of meat and fish, with even the most innocuous-looking dishes usually containing non-vegan stocks or sauces. Vegetarianism and veganism is not as popular in Japan as it is in the West, so you'll find there's often some confusion as to what you can and can't eat. Some of the local specialties are as follows:
Local Specialties:
If you're planning on travelling to Japan for the first time, these foods just might be something you enjoy!
-Sushi: One of the first Japanese foods that come to mind when Japan is mentioned is probably sushi. There are end number of sushi options in Japan. Visit the famous restaurants in Tokyo to try one.
-Ramen: The Japanese ramen that is well-loved today has become an entity of its own and is much different in flavor. Tonkotsu ramen, made with pork bone, is said to be the most popular type of ramen among tourists.
-Tempura: In tempura, vegetables and fish such as pumpkin, sweet potato, seaweed, shrimp, and green beans are fried. The possibilities are truly endless, but shrimp tends to be the most well-known and popular type of tempura.
-Japanese curry: The concept of Japanese curry is essentially stewed meats and vegetables inside of a thick sauce. Katsu curry has fried meat, usually either pork or chicken, over curry, all over rice.
-Noodles: Noodles are just as important and iconic a part of Japanese cuisine. It is difficult to visit Japan and not see noodles at every turn. Soba and Udon are two types of noodles. Udon noodles are thick and chewy and  have a mild flavor and are usually served in a light broth whereas Soba noodles are brown, thinner and have a nutty and rich flavor.
-Shabu-shabu/Hotpot: Shabu-shabu is a hotpot dish, where various vegetables and thin cuts of meat are boiled and/or dipped into boiling water, and then are dipped into sauce. It is a surprisingly refreshing meal, it's also health.
-Yakiniku: Yakiniku is Japanese barbecue. Japanese barbecue is known for their high quality cuts of beef, including wagyu, arguably one of the most famous types of beef.
-Yakitori: It is a Japanese dish where chicken meat is cut into small pieces, skewered on bamboo sticks and grilled.
For vegetarians: English isn't widely spoken, so simply requesting vegetarian cuisine may not be effective. You need to make some effort.
-Rice and vegan-friendly noodles make up the base of most dishes. Tofu is available in a staggering variety of shapes and textures.
-Miso, a seasoning made of fermented soybeans and koji (a fungus) is in many dishes. Natto, fermented soybeans, are a staple of the cuisine and fresh or pickled seasonal veggies are easy to find.
-When you're outside of major cities, consider staying in a ryokan where they will be able to create spectacular feasts of vegetarian Japanese food if you contact them ahead of time with details. Use the app Happy Cow to look for vegetarian friendly restaurants.  
-Konbinis (convenience stores) are a surprising goldmine of veggie snacks, perfect for when you're in a bind. They're cheap, can be found all over the place, and always stock a few things you can eat for some quick sustenance.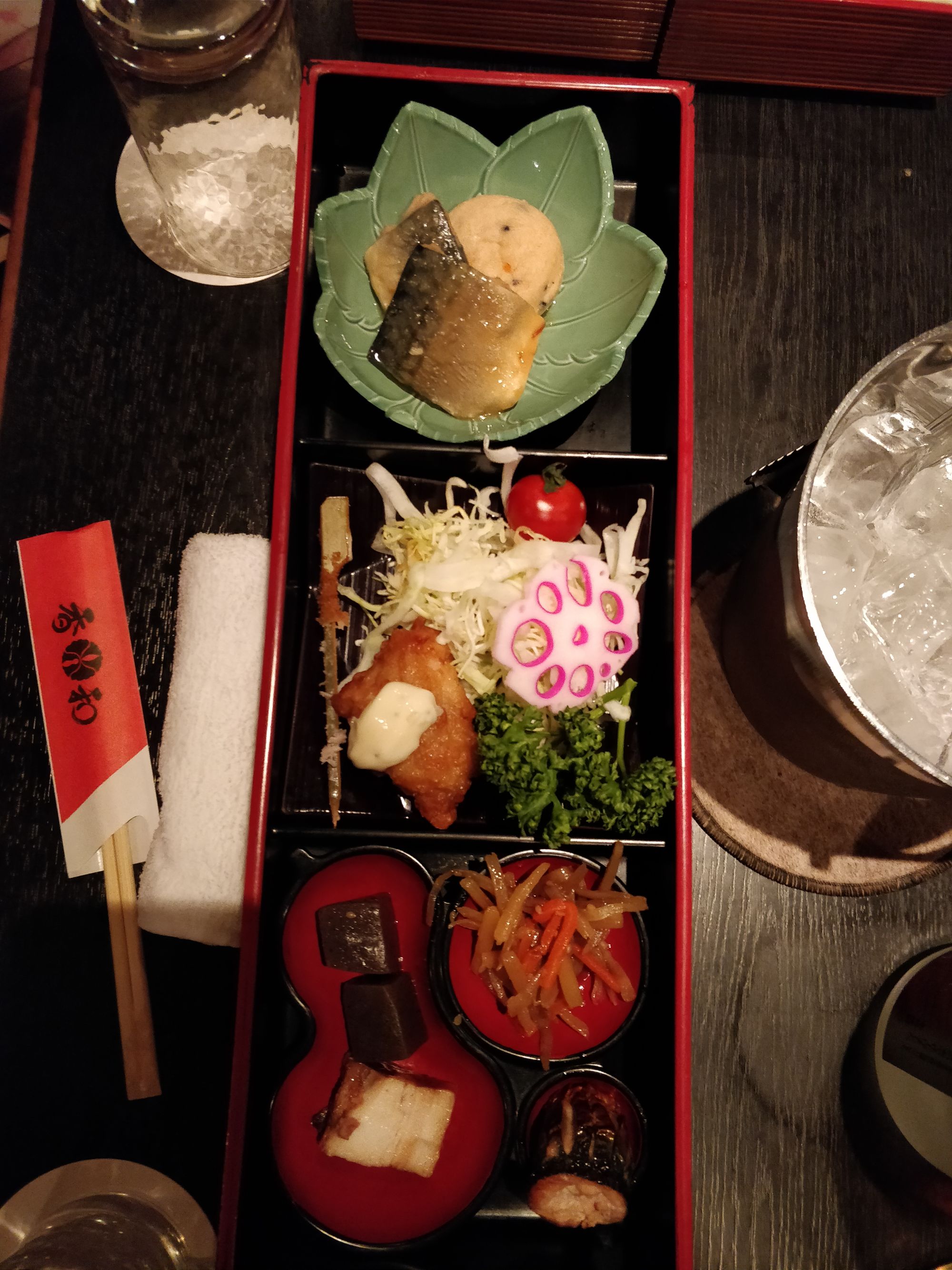 Japan is also home to many original drinks. From soda to tea and of course alcoholic beverages. Some of them are.
-Matcha Drinks: Matcha is the famous Japanese green tea. Must try Matcha latte and even ice matcha latte.
-Sakura Tea: Sakura tea is popular in Japan and is made of cherry tree flowers.
-Sake: Sake is one of the most popular alcoholic beverages in Japan! In fact, it is the Japanese national drink. You can find it in practically all supermarkets and restaurants across Japan.
-Whiskey: Japan produces world-class whiskey. Suntory's Yamazaki Single Malt Sherry Cask 2013 won the best whiskey in the world title in 2015. It's made using excellent-quality ingredients, like delicious mineral water. Also try the whiskey cocktails in Japan. The most well-known is the "highball," which is whiskey mixed with soda.
When it comes to Japanese souvenirs the list is endless. Some of interesting things that you can buy are Tusko- Tegeta or wooden passports. They can be found at temples, shrines and hot spring resorts. The pocket size items are known as omamori and are very popular with locals and tourists so you can find a lot lucky charms to buy in Japan. You can buy designer chopsticks, ceramics itmes such as bowls, dishes, teacups etc. Maneki Neko or fortune cats, paintings, Sensu folding fans, Daruma Dolls, origami, Umbrellas, sweet treats such as Japanese Kit Kats which comes in different flavors or Wagashi candies. Japanese cosmetics are one of the best. You can also buy green tea, Japanese knives, Kandema toys and Matcha products.
Shinsaibashi in Osaka- This place has been Osaka's most important shopping area, with hundreds of shops lining this 600-meter long street. From huge department stores to small independent boutiques, there is something for every shopper and every wallet on this street. Few of them are :
-LUSH Shinsaibashi - A handmade cosmetics brand, popular store with a lot of top-selling products worldwide.
-Duty-Free Stores- Laox a duty-free shop, They sell Japan made range of products, from electronics to folk crafts, watches, jewelry, cosmetics, and food.
-100 Yen Shops, Daiso and 3 Coins- These are all famous stores where you can get Souvenirs, daily necessities, and food—you can get all of these items for just 100 yen or 300 yen.
-The Disney Store is packed with Disney goods including fashion, general goods, toys, and stationery.
-You'll find rows of apparel shops in Shinsaibashi-suji Shopping Street from fast fashion, such as UNIQLO and H&M, to unique stores.
Tokyo has numbers of famous night clubs especially in Roppongi and Shibuya areas. An evening at an izakaya  is an excellent way to immerse yourself in Japan's nightlife culture. Izakaya are Japanese bars serving both food and drink. Japan is also known worldwide for its karaoke. Osaka and Kyoto are both famous for their nightlife as well.
Add-on Destinations
There are lot of things to do in Japan. Some of the things that you can add in the itinerary as a first timer in your Japan tour are as follows:
Tateyama Kurobe Alpine Route
If you're up for incredible and unique nature activities in Japan, it's a MUST to visit. This 90km route that's commonly referred to as the "Roof of Japan" goes through the lush scenery of Mt. Tateyama in the Northern Japan Alps as it spans from Toyama City in Toyama Prefecture, up to Omachi Town in Nagano Prefecture. The season starts from Mid April- November.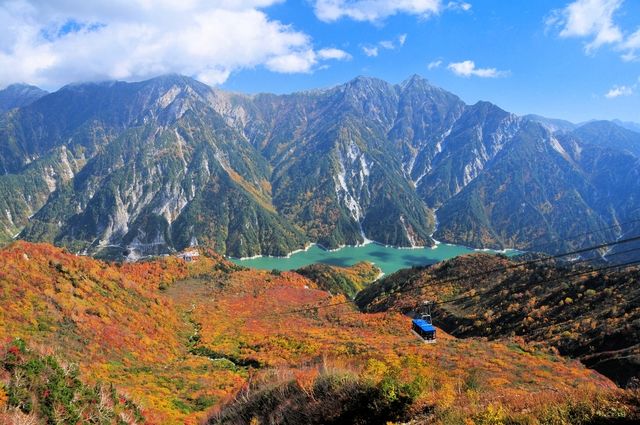 If you're looking to do hiking, walks, climbing, and sightseeing, summer would be the best time to visit the Tateyama Kurobe Alpine Route! In Autumn season the leaves slowly turn into warmer tones at the end of September and this beautiful change first starts at the higher areas.
Hiroshima
You can also add Heroshima to you itinerary after Kyoto. It will take 1 hr 40 mins to reach via train.  You can also visit Heroshima from Tokyo or Osaka. Visit the Atomic Bomb Dome which is World Heritage site is the symbol of Hiroshima. Also visit Peace Memorial Museum, Peace park and Heroshima castle. You must try Okonomiyaki (a savory pancake) which is s the local delicacy of Hiroshima.
Miyajima Island
Take a ferry ride which will take 10 minutes to reach Miyajima Island from Heroshima. The Most popular attraction on Miyajima Island is, of course, the floating Torii. To be respectful, please enter through the Torii before going into the Itsukushima Shrine. Try the Deer poop ice-creame here and Momiji which are maple cookies and are very delicious.
Hopefully this guide will help to you plan your own trip to Japan. You can check out WOW Club's upcoming Japan trip here.
Join the newsletter to receive the latest updates in your inbox.