Filled with historic treasures, Egypt is a great escape for female travellers interested in cultural immersions. The country's allure goes beyond the pyramids and is often characterized by ancient relics, charming beaches, buzzing markets and more. It is an enchanting nation often associated with myths and legends. Even today, Egypt is wrapped in archaeological mysteries that are not yet uncovered. However, the nation is beautiful, and it offers tourists endless opportunities. If you are sceptical about travelling to Egypt as a female, this guide will instil confidence within you.
Contents
Traveling to Egypt:  What to wear
When you're travelling to Egypt, what to wear should be at the top of your list. Wearing revealing clothes often attracts unnecessary attention when in Egypt. Hence, it is important to dress modestly. .
The weather in Egypt can be oppressive, especially if you are going further south, namely Aswan, Abu Simbel and Luxor. Pack a few cotton long-sleeved t-shirts and full-length trousers, and you should be good to go. Also keep in mind that the desert is quite breezy. If you are out exploring the desert, make sure to wear a pair of leggings underneath a dress. This will help you avoid uncomfortable situations.
Travelling to Egypt: Women
When travelling to Egypt, women must be particularly cautious. Additionally, there are a few traditional ideas and suggestions that should also be followed, including the following tips.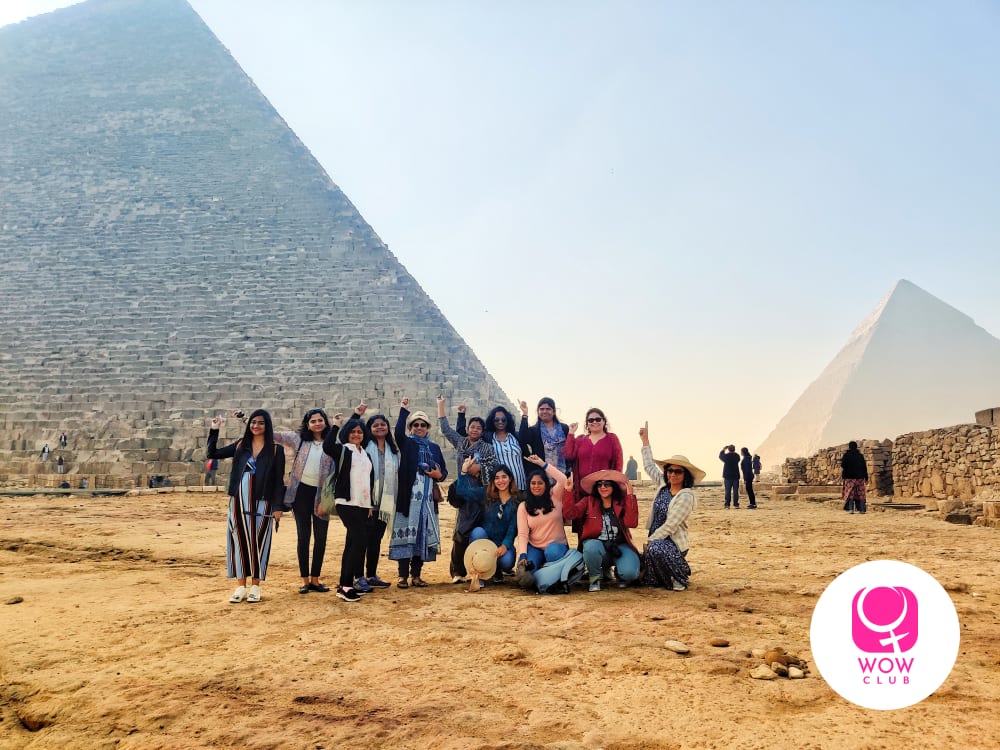 1. Transportation
If you are in the popular city of Cairo, travelling as a female tourist is extremely safe. The city has a wonderful metro service, which is also incredibly cheap. Metros also have one or two carriages reserved for women only, providing a great way to interact with local women and learn more about the country's culture.
Pink Taxi is another women-only transportation option introduced in Cairo. The cabs are driven by females and feature a camera, an SOS button and GPS. Also, female-only buses are introduced in Damanhur to ensure safety and security. In case you are travelling in a public bus, try to sit next to another woman. Avoid taking buses in peak hours, as the buses are usually crowded and touching or groping can be more common.
2. Be confident
Having the right attitude is the key when you are travelling to Egypt as a woman. Do not make eye contact with strangers, as they might find it inviting. Walk with confidence and never respond to lewd comments and public shaming. It is better to ignore and keep walking as if you haven't noticed them.
In case you need to ask for directions, take help from other women or shopkeepers rather than any random man on the streets. Kindly note that Egyptians are known for their hospitality, and not everyone trying to strike up a conversation has ulterior motives.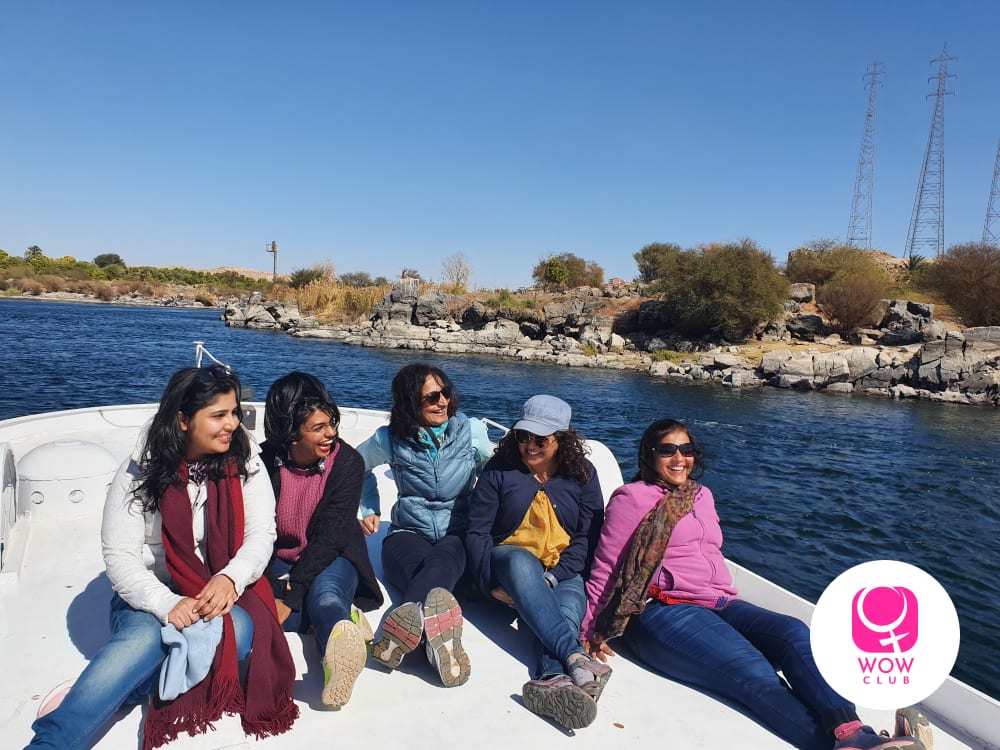 3. Street hassling
Not every female in Egypt is subject to catcalls. However, if you ever face such situations, it is better to ignore them and walk forward. Avoid wearing short clothing which often encourages Egyptian men to catcall women. In case somebody is trying to make you uncomfortable, do not hesitate to raise your voice.
4. Interaction with locals
Not every man in Egypt is a creep. Most of the local people are warm and friendly. They love interacting with foreigners and sharing stories about the country's rich culture. Sometimes they recommend good places to eat or visit that you wouldn't have discovered without chatting with a local. Keep your eyes open so you do not miss such wonderful interactions.
Travelling to Egypt Alone
When you're considering travelling to Egypt alone, there's no reason to do so! Thousands of people travel and explore this beautiful country every year. However, there are a few extra precautions that you should take, and tips to follow.
1. Find the right accommodation
If you are travelling to Egypt alone, find accommodations that are located in safe areas that have good reviews. Hotels with security checks are considered safe and ideal for solo female travellers. Also, carrying the hotel's address and phone number can help you get back safely in case you get lost on the streets.
2. Learn basic Arabic phrases and names of the attractions
If you are a solo female travelling to Egypt, learning basic Arabic phrases can make the trip better. Not only can you explore places worry-free, but the locals will also appreciate your efforts. If you are not a good learner, try carrying a language guide. It will protect you from being tricked, particularly in terms of money.
3. Research properly
Research goes a long way when you are travelling to Egypt alone. The internet is filled with tons of information. Scroll through travel blogs, government-based tourism sites and public forums. It will give you a fair idea about the country and the attractions  you might love to visit.
4. Wear sunglasses
Wearing a pair of sunglasses not only protects you from the harsh sun rays, but it also helps when trying to avoid making eye contact. Do not look at men on the streets, as it can often be regarded as flirting.
5. Opt for a local tour guide
Whether you are travelling alone or with a friend, booking a local tour guide can be such a game-changer. Walking around with them is peaceful, but they also share loads of information about ancient sites and modern-day Egypt. They can help in planning your itinerary and let you explore attractions at your own pace. Talk to your hotel, and they can help provide you with recommendations.
6. Keep your valuables safe
As a solo female traveller, you need to be extra careful about your valuables not only in Egypt, but anywhere around the globe. Keep the cash in different places and do not carry all your money at once. The aim is to keep your money safe and secure. Carry a zipped cross-body bag where you can store some of the money.
To be on the safer side, also make a few copies of your passport and other important documents. Never leave your luggage unattended, particularly while travelling via public transport. Also, save the emergency numbers in your phone, just in case you need them.
Travelling to Egypt Tips
Ideas abound when you're looking for "travelling to Egypt tips." However, don't get overwhelmed, because simply covering some of the basics can actually get you a long way when you're planning your upcoming holiday.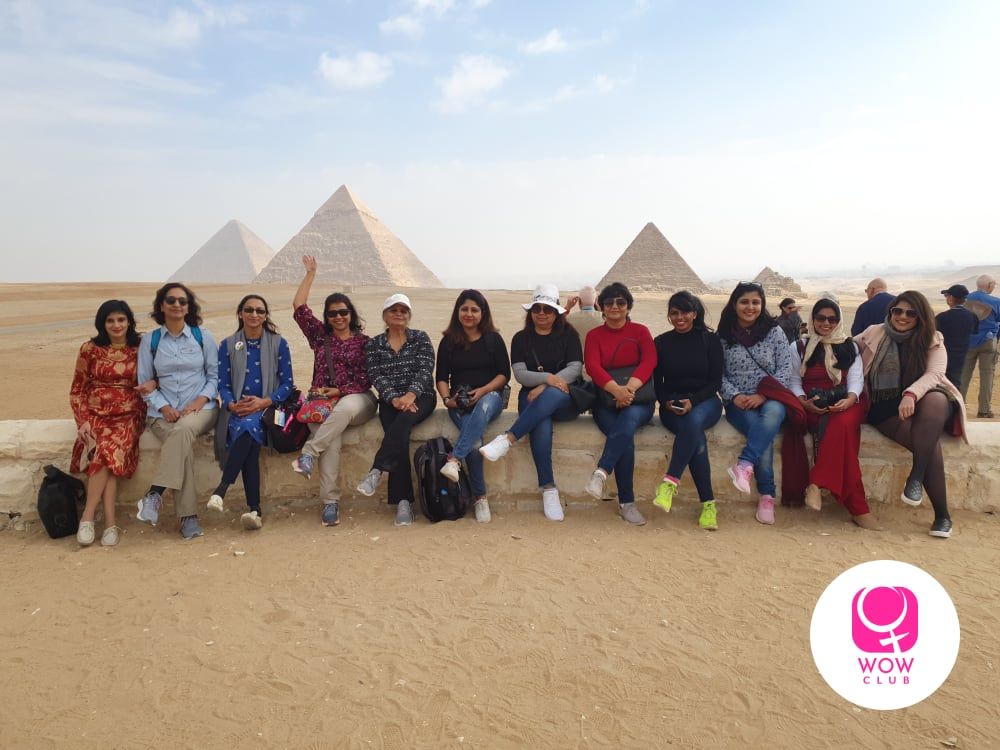 Buy bottled water and do not indulge in street food if you want to avoid stomach-related disorders. Opt for good restaurants where food is well-cooked, especially meat, eggs and fish. Check reviews on the internet before deciding on a place.
If you are in the desert, dehydration and sunburn is the norm. It is recommended that you carry plenty of fluids and wear breathable clothes. Egyptian pharmacists can usually speak English, and you can trust them when it comes to medical assistance and advice.
Bargain hard when you are in the local market. The shopkeepers charge higher prices to foreigners. Offer to pay one-third of the price that is asked.
Be extra careful while taking pictures of street scenes. Local people often demand money if they find you taking their picture.
Try wearing flat shoes that are comfortable and offer stability. Closed-toe shoes are your best bet. High-heel footwear and sandals aren't a good choice when you have to spend most of your time in the hot sand.
As a tourist in Egypt, you are not required to cover your head as the local women do.  However, carrying a scarf, especially while visiting religious sites, can make you feel at ease.
Metered taxis are fairly cheap and easy to get. However, agree on the charges before jumping into one. You can also avail an UBER, which is safe for women. Just make sure that the driver is following the GPS.
Public toilets in Egypt are not in proper condition. They are usually dirty, and there might be a scarcity of running water. Carry your toilet papers, sanitation products and hand sanitizer for extra safety
Advice on travelling to Egypt: Other considerations
Egypt is a phenomenal destination, but it's always best to be properly prepared before you leave home. Here is a little more advice on travelling to Egypt.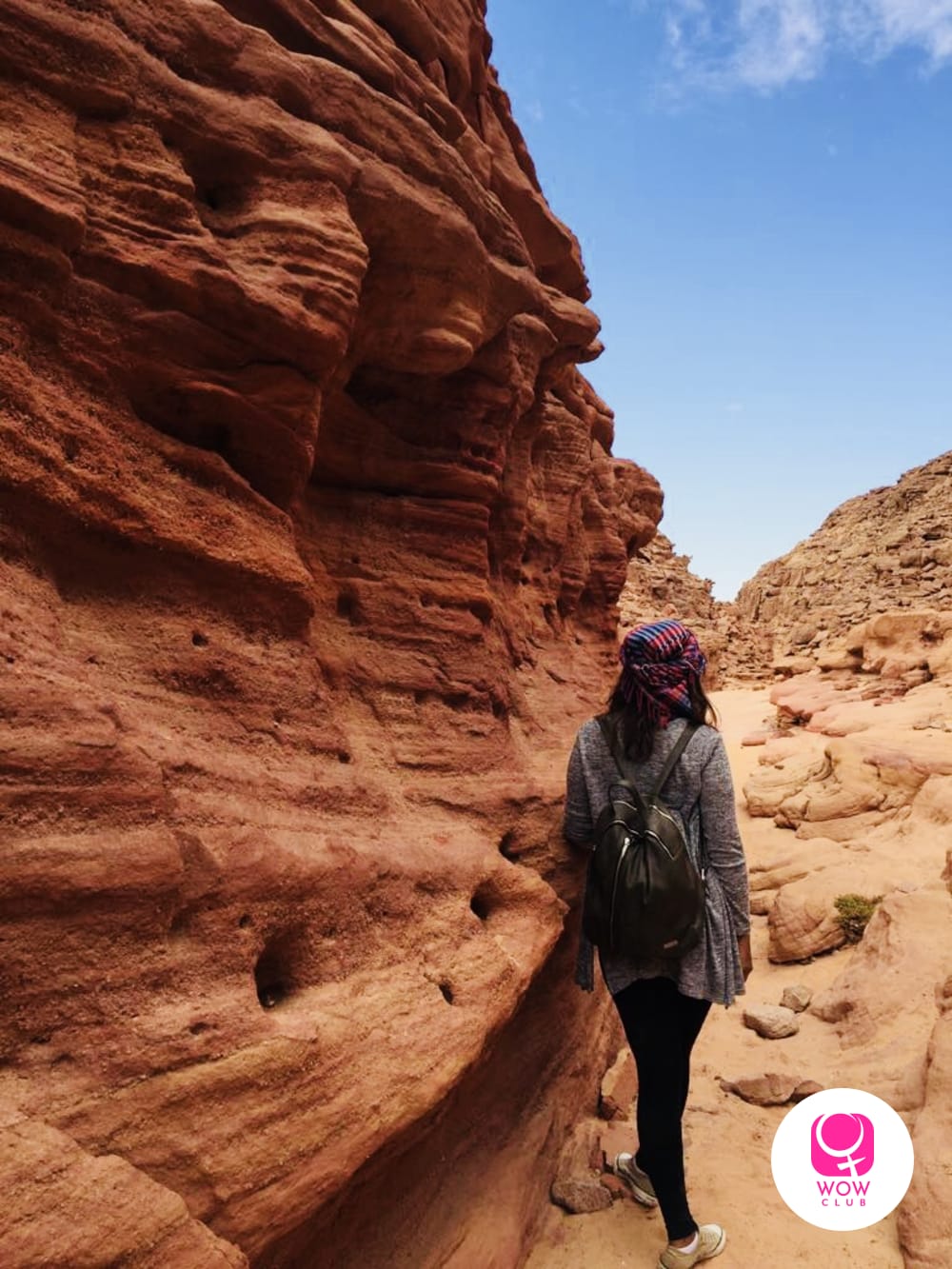 Climatic Conditions
Due to the proximity to the Sahara Desert, Egypt experiences an arid desert climate. May to September constitutes the summer months, which are extremely hot and dry. Average summer temperature ranges between 40 degrees and 50 degrees Celsius, making it difficult for tourists to travel around comfortably.
The temperature drops down after September and continues till April. The average winter temperature reaches around 10 degrees Celsius, depending on the exact destination. Avoid exploring some attractions, namely Abu Simbel and the Pyramids of Giza, in the peak seasons of December and January when the sites are usually crowded. Also, visitors should be aware of the Khamsin winds that blow between February and April.
Travel advice and the latest news on travelling to Egypt in 2020
With the recent political unrest that has sparked terrorist activities, some tourists might be wondering whether it is safe, considering the latest news on travelling to Egypt. Honestly, it is a tough question, but if you are planning to explore the country, travelling to North Sinai and Libya is strictly prohibited. You must not include these places in your itinerary. It is also better to avoid visiting religious monuments which were subject to attacks in the past. However, there are no signs of unrest around prominent tourist attractions.
The Egyptian Government is trying their best to ensure the safety and security of the tourists so that they can have a peaceful holiday. There are several military checkpoints in different parts of the country, and tourist attractions have tight security in place.
With so much to see around Egypt, you might feel overwhelmed and confused. Hence, it is important to ask yourself how much time you have for the trip and what kind of experiences you are looking for during your visit. This will help in planning your itinerary.
Do you have any questions about travelling to Egypt? We would love to assist you.